Welcome to The Fixer, three great stories found on the internet this week.
Who's hungry?
In the mountains north of Rio de Janeiro, the city of Belo Horizonte, population 2.5 million, has done something remarkable: It has virtually eliminated hunger. And it hasn't cost a fortune to do it.
In 1993, the city created a law that guarantees the right to food and requires municipal agencies to "provide access to food as a measure of social justice." How do they do it? By connecting food producers directly to consumers; holding prices at 25 to 50 percent below market rate for 25 basic food items; providing free food through schools, daycare centers and nursing homes; and operating food banks that distribute excess food that would otherwise be thrown away.
This system only consumes two percent of the city's budget — money well spent, as it left Belo Horizonte well positioned when Covid-19 struck. Even as unemployment and economic hardship has spread, the city's hunger rate remains at near zero. Yes! Magazine has a nice photo spread of the system in action, showing a city mobilized around keeping every citizen fed.
The village green
For those hoping that we can "bounce forward" from challenging times, the tiny town of Greensburg, Kansas is about as encouraging as evidence gets. Completely devastated by a tornado in 2007, the deep-red suburb — which overwhelmingly voted for President Trump in 2016 — seized the opportunity to build back better by going green. 
After the tornado, it rebuilt its schools, library, city hall, medical center and other municipal buildings as high-efficiency structures that save $200,000 per year. Greenburg's toilets are low-flow, its landscaping drought-resistant and its streetlights LED. Most amazingly, what energy the town still uses now comes entirely from wind power, making it one of the few places in the U.S. that runs on 100 percent renewables.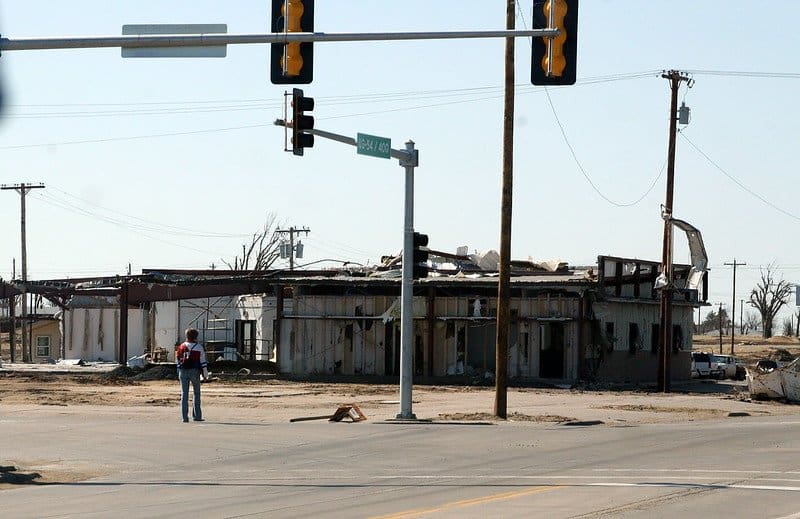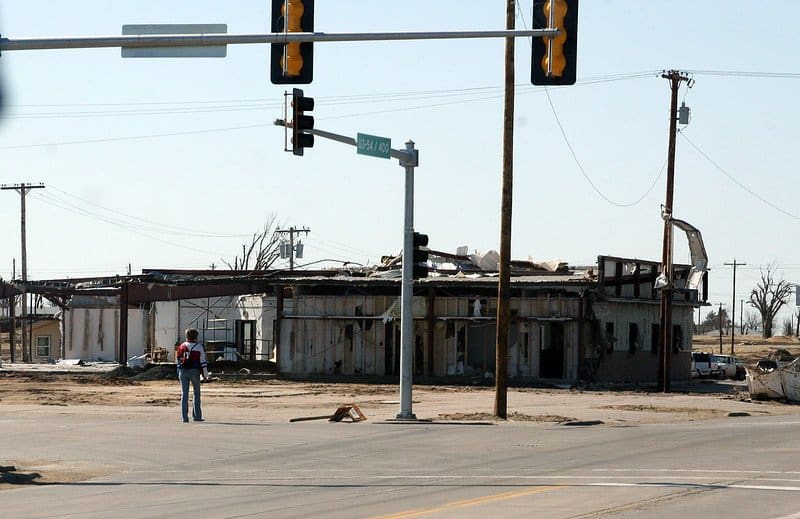 Greenburg is living proof of what might be possible as cities and towns rebuild for resilience after floods, hurricanes — even Covid-19. Around the world, pandemic-related stimulus funds are being leveraged to create greener economies, as research shows that investments in green energy deliver twice as many jobs as spending on fossil fuels. "I totally believe that we're a living laboratory here with a plethora of architectural design and sustainable environmental practices to share," the former mayor told the Washington Post.
Read more at the Washington Post
Meet me at the mall
If the Mall of America just outside Minneapolis has one thing in abundance, it's space. It's nearly twice as big as the second-biggest mall in the U.S., with over 500 stores and 40 million visitors per year. Now, it's dedicating some of that square footage to free retail space for small businesses affected by Covid-19 and civil unrest.
Crushed by negative news?
Sign up for the Reasons to be Cheerful newsletter.
Altogether, 17 businesses are getting a space in the mall rent-free for a six-month period, long enough to carry them through the holiday shopping season. All 17 businesses are minority-owned, and 10 are owned by women. The move could benefit the businesses involved long after they've moved back into their old spaces, as the new customer bases they found at the mall follow them. "The ethnic minority entrepreneurs who dream big can benefit from this expanded market exposure," said one retail expert. "To build a successful crossover to a mainstream market, they need to appeal to an audience sizable enough to ensure profitability." 
In the meantime, the arrangement is paying dividends. "I would always say we're going to have a storefront at the Mall of America, even last year when I just started my company," one of the business owners told Next City, adding that he's on track to do $10,000 in sales this month — quadruple his typical number.