Cheddar and pickled jalapeno. Mozzarella and Jamaican jerk chicken. Marble jack and marinated pork. These are just a few of the drool-worthy flavor combos on the craft grilled cheese menu at All Square in Minneapolis, Minnesota. But the restaurant, with its bright pink neon sign buzzing in the window on Minnehaha Avenue, is serving up much more than gooey sandwiches and cups of tomato soup.
Launched in September 2018 by a civil rights lawyer, All Square is a social enterprise that uses its restaurant (and a food truck) to right the wrongs of the American criminal justice system. The staff of All Square "fellows" is a rotating cohort of formerly incarcerated people. During the nine-month fellowship, employees receive not only a living wage, but also wraparound services like therapy sessions, professional development support and access to funding opportunities.
To date, All Square has provided 48 fellowships, $2.8 million in wages ($1.6 million of which has gone directly to formerly incarcerated Minnesotans), 400 therapy sessions, and more than $60,000 in micro-grants for seed capital and debt alleviation.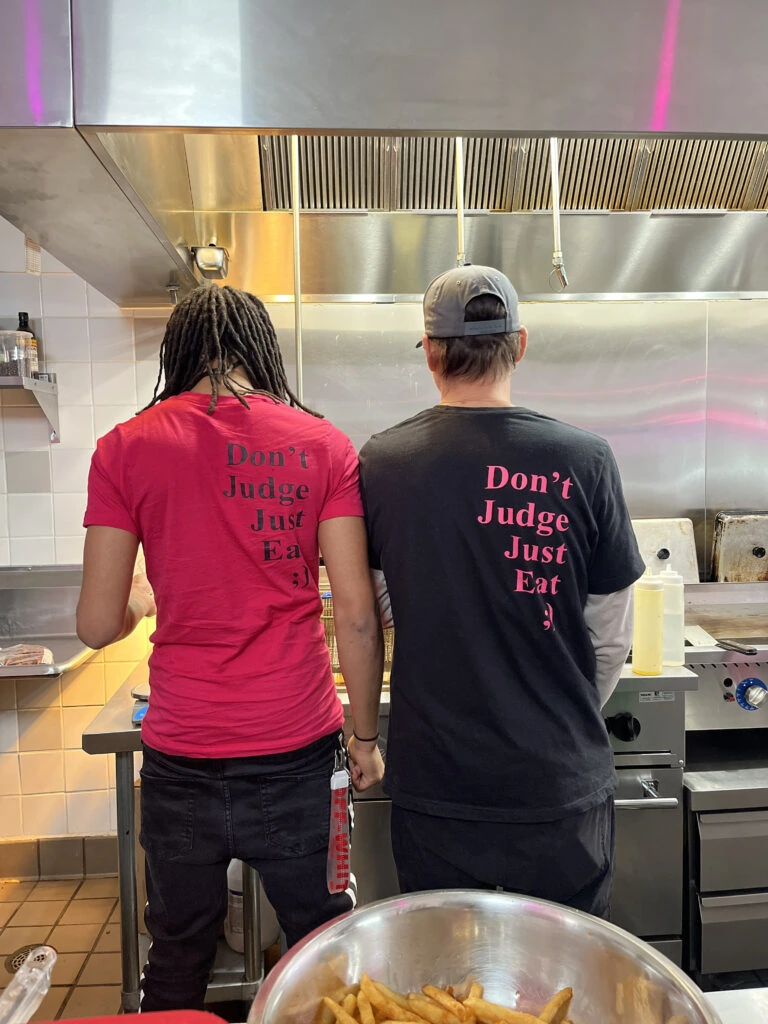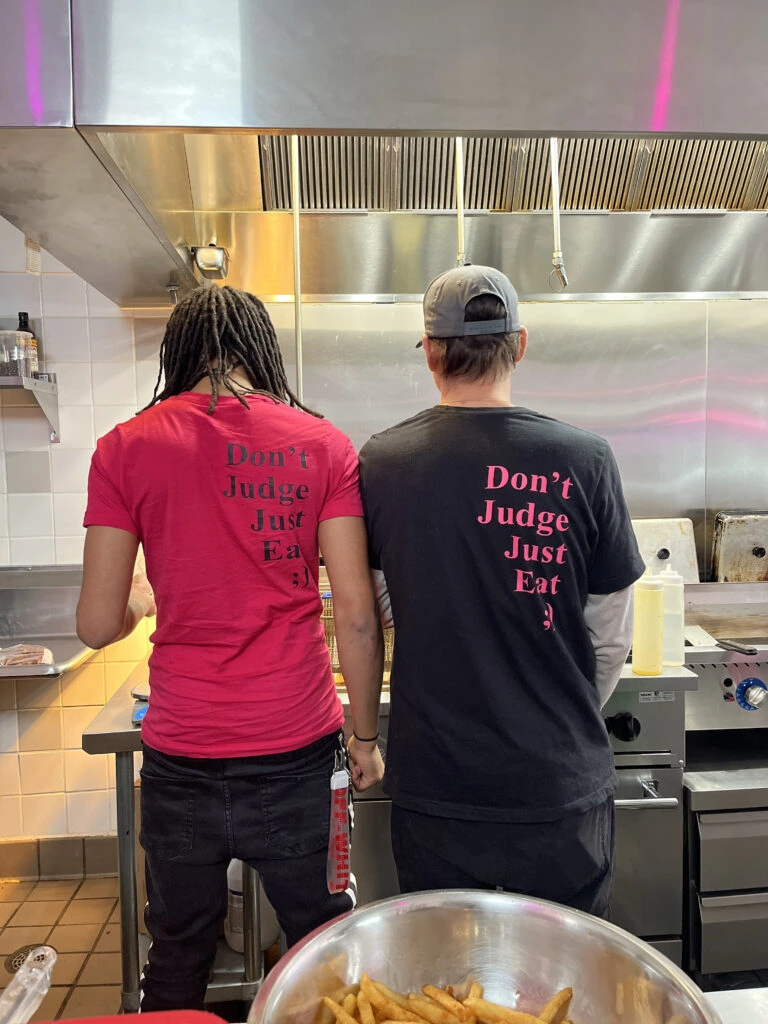 Emily Hunt Turner, All Square's founder and CEO, went to law school in New Orleans, Louisiana in the late aughts. It was there that she "got to meet, know, and love the Angola Three" — Black Panthers who have spent most of their adult lives in solitary confinement after a wrongful conviction.
After law school, Hunt Turner took a job with the US Department of Housing and Urban Development. She was eventually assigned to the department's Minneapolis office to work on a case where a man's 41-year-old criminal record was used to evict him from housing in his 60s. That's when she reached a tipping point. With the support of her now wife, Hunt Turner quit her job in 2016, fired up a Kickstarter campaign, and what would become All Square was underway.
The overarching goal of All Square is to offer a true second chance at life post-incarceration that is otherwise systematically denied through near insurmountable restrictions to necessities like housing and jobs. Minnesota was one of the first states to pass a "Ban the Box" law prohibiting employers from asking job applicants about criminal records — but efforts like these can actually cause more harm than good. Ban the Box laws often result in simply moving the repercussions of a criminal record from the application stage to the background check stage, after which a candidate has invested significant time in the process.
Aretina Williams, a current fellow, nearly completed a bachelor's degree in business management and marketing before prison. She swiftly completed her studies upon her release, but says, "there are so many doors that were open for me that are now closed. Coming home from prison, I wasn't really redeemed. But when I got [to All Square], it's been nothing but opportunity." Williams is currently working on a plan for a landscaping business to carry on the legacy of her recently deceased brother who was in that line of work.
Crushed by negative news?
Sign up for the Reasons to be Cheerful newsletter.
That's exactly the point, Hunt Turner explains. "The logic model with the fellowship is, if people are going to be denied employment, we'll employ them here and we'll work with them on business plans and startup capital to launch their own gig or side hustle," she says.
Leveraging entrepreneurship to sidestep the inability to access traditional employment is just what Onika Goodluck, one of the original 14 fellows, did. Turned onto the program by her probation officer, Goodluck applied and after two interviews, landed the gig. After 10 years of on-and-off incarceration, a cycle Goodluck was trapped in after several instances of landing jobs only to have offers rescinded after her background check, she says that therapy has made the biggest difference. "It's getting deeper than even just the feelings, but the reason why you do the things you do," she says. "It really helped me understand where I was at and that, okay, maybe I messed up the last 10 years, but at least I have the next 10 to make it right. It was that kind of shift."
Through the fellowship, Goodluck built out a business plan for what has since become O's Kitchen, her Caribbean-American soul food catering company. Despite pandemic challenges, today the business requires zero promotion and is profitable entirely on word of mouth referrals alone.
Building on those successes, All Square has also expanded its efforts, and now supports people currently in prison in Minnesota. Last year All Square launched the Prison to Law Pipeline, the country's first accredited and approved law degree and paralegal programs for incarcerated people. By taking advantage of the pivot to not only remote learning but also remote testing for examinations like the LSAT law school entrance test, the Prison to Law Pipeline is helping those most impacted by the law to shape it, and also to formalize the expertise of so-called jailhouse lawyers.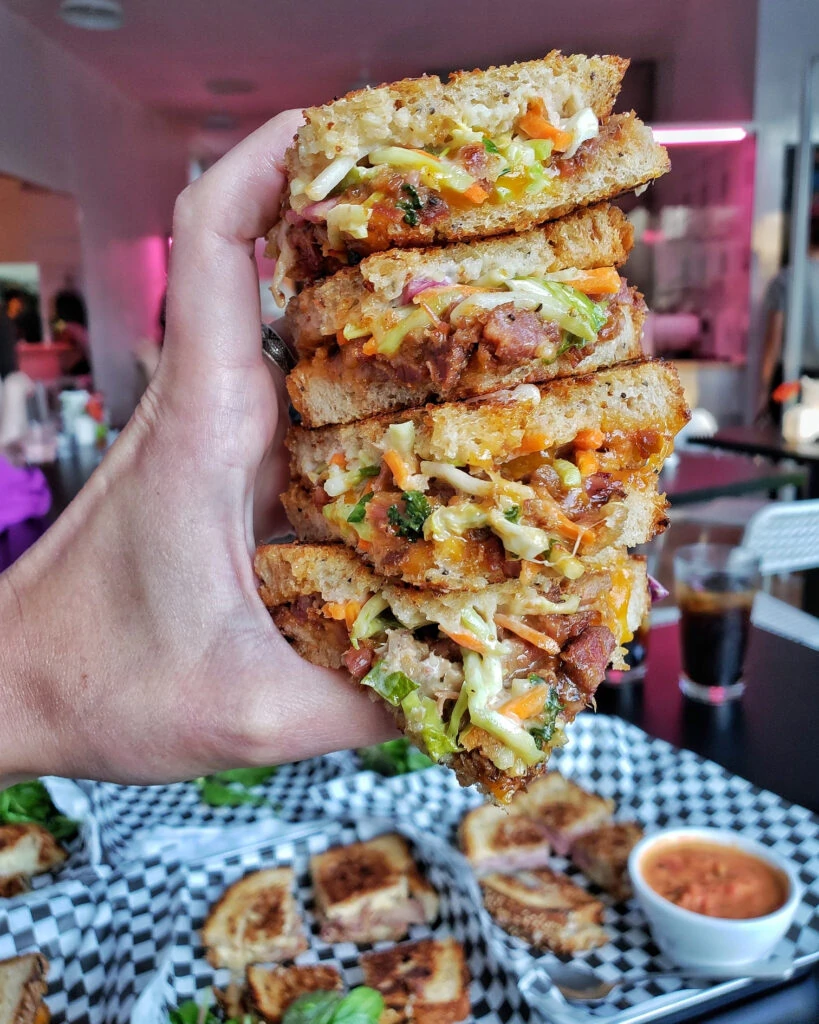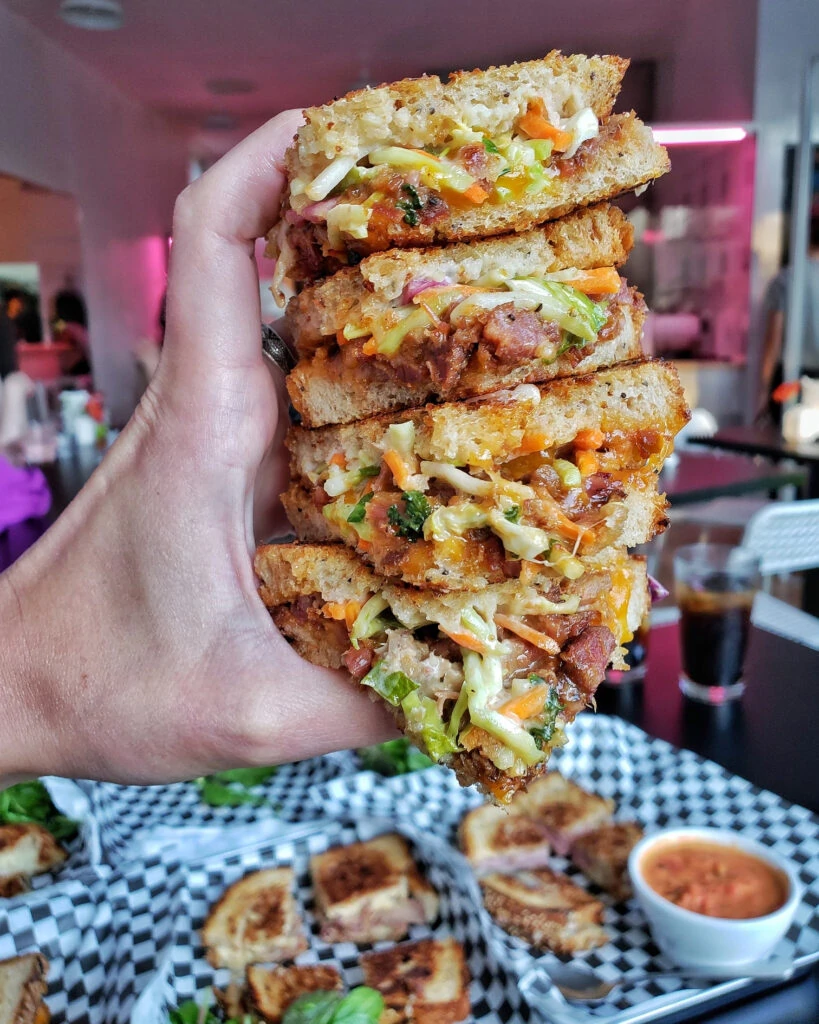 "There's all this legal talent in prisons, but no formal pathway into law," Hunt Turner explains. "When they come home from prison, because they don't have law degrees or paralegal degrees, they can actually go back to prison if they practice law because they can be charged with the unauthorized practice of law." To date, the program has provided tuition for two incarcerated law students and five people pursuing paralegal degrees from prison.
The program also highlighted the need for graduates to actually be able to practice law on the outside, so All Square launched its own in-house law firm last year, too.
"We're working with our scholars to provide internships while they're in prison, but also providing legal services to our fellows, which we've known we've needed," Hunt Tuner says. "It's been amazing to see it all come full circle."