Become a sustaining member today!
Join the Reasons to be Cheerful community by supporting our mission and giving what you can.
Your tax-deductible financial contribution supports our daily operations today and expands the boundaries of what we can do in the future.
Membership is
pay-what-you-can

Members who give up to $6.99 per month will:
Receive a special bimonthly
members newsletter
See their name listed
on our members page
Be issued an official
membership card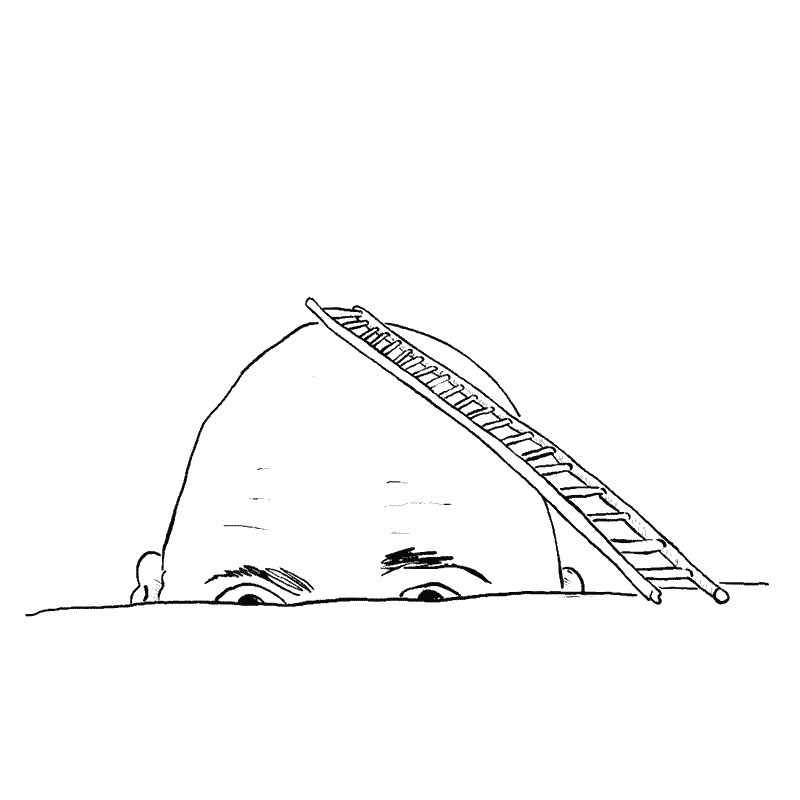 Members who give at least $7 per month will also:
Receive invitations
to virtual or in-person
events
Get access to exclusive
merch giveaways
For more information, visit our FAQ page.
I use RTBC with my English students. Some have said it made them less stressed, others that they have stopped watching cable news, and another says he now uses RTBC instead of wasting time on Facebook.
We noticed that every night our family would come to the table with bad news. We decided that for every piece of bad news someone shared, they had to bring some good news too. RTBC became the source for the good news.
I'm deployed on a military operation, which can be tragic and difficult most days. This has helped me remember how to smile and that there's more than just the bad things in the world.

Thank you
for your support:
Steven Pecorini
Clinnie Cannon
Agathe Gonnet
Jonne Catshoek
Frrances Wright
Justin Wilcox
Teresa Piper
Jenny Janet Tallman
Tommaso Ostillio
Sten Maldonado
Leo Briones
Roa Richard Orne Architects
Katherine Angell
Cherrill Stockmann
Valerie Doud
Laurie Sabol
Michele Giannusa
Mario Chang
Nikki Falco
Patricia Stern
Joanna Molloy
Christina Levi
Sharon Rapoport
Michael Yaeger
Linda Milagros Violago
Richard Betts
Sarah Low
Benjamin Bruno
Tammy Golden
Jennifer Stennett
Mary Benetti
Donovan Flood
William Roan
Ruth Lande
Sally Blackwood
Eòlach
David Thibodeau
Xandra Castleton
James Watson
Kelly Mulligan
Amelia Hard
Debra Marks
Marietta Bolster
Alice Vrinat
Jessica Elefante
Briana Gonzalez
Richard Unice
Emily Walker
Margaret Buss
Susan Mcadams
Lily Ling
John Taylor
Catherine Fox
Allen Gruber
Ted Blodgett
Daniel Radley
Cynthia Nero
Jacqui Graham
Christopher Hynes
Daniel Scheerer
K Matteson
Helen Buiskool
Anne Pouzet
Helene Hellier
Walter Jacobson
Karl-Heinz Posch
Dale Bradley
Joseph Marshall
Betty Shaull
Taylor Madden
Iain Jolly
Jace Wieser
Rizwan Alvi
Shane Hunt
Christine Kosiba
Robyn Whittingham
Zoe Murdoch
John Dockstader
Andy DeMeo
Barbara Puffin
VPWdesigns
Michael Whalen
Graham Wright
Kriti Brumidis
Jay Kamins
Shane Goranson
Mary Warner
Patti Soltys
Ben Parzybok
Georgia Miller
Lori Whitlock
Christine Stepan
Lynne Block
Craig McGill
Denise Penizzotto
Kristen Grubbs
Lesli e Conton
Carolyn Dickey
Rebecca Scheer
Dori Langevin
GSteve Jordan
Gill Maynard
Sloane Morgan
Nancy Snyder
Kim Ihnatko
Chris Ocampo
Fred Halfpap
Steven Wilklow
Samuel Vargas
Susan Segal
Sarah Qadri
Heart and Soul Producers
Jeannette Franks
Natalie Roth
Chris Rayburn
Sasha Mobley
Linda Blust
Philip Conner
vince thompson
Matthew Brown
Melee Valett
Claudia jacobs
Alex Mackenzie
Jen King
Milica Topalovic
Gabriela Alter
Lilia Mercedes Halpern
Jonas Goodman
Jeff Strabone
Kathy Emerson
stuart bale
Maureen Towne
Martin Wright
Lisa Spears
Patricia Smith
Susannah Tuttle
Riki D. Marston
LUCIEN FAUXBEL
Kim Nace
Christine Flanagan
Susan Sheppard
Embryo
Gary Stewart
Jerry Ross
eResonate Media
TOM O'MALLEY
Gráinne Holbrook
eileen finkelstein
Wayne Pendley
Glen Green
Bart Hobson
Kevin Casey
Diane Tym-Doucette
Janemarie Singer
Para Drake
Alan Lobel
Kim Lane
Roger Miller
Clark Newby
wendy klenk
David Ottoson
Ron Smith
Jeanette Arpagaus
Martha Teeter
Katherine Gibbs
Jodi Macdonald
Janet Torsney
Lila Pittard Levy
Denis Dunleavy
James Sindt
Nancy Dionne
Jade McCarthy
Karen Hribar
Elizabeth Grady
Suzie Quinn
Emily Vreeland
Minus Plus
Matthew-Augustus Woods
Fred Hetzel
Scott Steves
Keldal Jackson
Stephanie Green
David Van Dyke
Pat Eisenberg
Grenardo Avellino
M Hart
Ruth Proctor
Robert Wynn
Jeff Faustman
Lesli Zerr
Susan Yarwood
Jeff Lennan
Jodee Kiefer
Bea Boccalandro
Laurence Page
JOAN Jung
Michael Devine
cindy anderson
Stephen Nikkel
Climate Keepers
Jacquelyn Baker
Gabriel Baron
Greg Roensch
Sarah Driggs
Carol Lerner
Gérard van Kalmthout
Monika Browne-Ecker
Janna Longacre
Margaret Hoard
Mademoiselle Miel
Diane Yost
Ilsa Enomoto
Karen Trout
Jane Gleason
Louis DeMarco
Mike Fenneman
Kelly Schmidt
Kevin Bodie
Kelly Ludwig
Kristina Kohler
Sharon
Elaine Townsend
Doug Johnson
Garrick Cosio
Stephanie Doba
Ken Adams
Allen Cutler
Tayra Suarez
Francis Fallon
Stephanie Sanders
James McElroy
Elena Sola
Julie Siglin
Catherine B Stein
Kathryn Camicia
Sarah MacLean Desmond
Micah McLain
Sharon Buckman
Peter Gozzi
Laura Valencia
Vital Body Wellness LLC
Suzanne Hirschberg Kane
David Walsh
Simone Vittori
Ted Pettus
Shantha Das
Linda Brugger
Adam Gilbert
Kristan Ginther
Karen Kromar
Blaine Rollins
Jackie Marshall
Peter Roche
Kate Rhoad
Bonny Hohenberger
Clare Bowden
Candra Day
Colleen Boothby
Anthony Dagnall
Maureen Buckley
Sophia McCrocklin
Myra Peters
cat cortes
Anne Ness
Nicola Dean
Joris van den Broek
Jan Funk
Mary McCanta
Jason Mitchell
Jeannel King
Valerie Jablonski
Adam Sankowski
Paul Dontenwill
Judi Dickerson
Blostein / Overly Architects
Maria Blon
Minda Chaplin
Helen Buiskool
Lynda Holt
Rose Smith
David Coldron
Jenny Robb
Brian Dougherty
Sue Jolly
Suzanne Laurens
Cred Consulting
Renate Heitmann
Gillian Seymour-Pugh
Jill Stevens
Eliska Meyers
Terry Letizi
Joan Vanderveen
Ezy Moonjean
Jeffrey Johnson
Ana Aranda
Joseph Stein
LP Perrett
Sybol Anderson
Caitlin Strokosch
Cynthia Shimer
Heidi Ledet
Bob Buck
Charlotte Paquette
Don McBean
Mountain Phoenix Coffee Roasters
Keith Widaman
Martin Jenca
Wanda Rachel Glinert
Cynthia Winters
Daniel Doherty
Nora Talbot
Becky Dennis
Kathleen Fenrick
Joanna Demny
James Foley
Nanci Corrigan
Emir Bucchi Gerena
Rhonda Coleman
Mila Linares
Christopher Kumiega
Lou Converse
Gina Maniscalco
Beothuk Secours
Bethann Noble
Aaron Burrows
Janice Cumming
Jo Fone
David Pittenger
Matthew Moroney
Thomas Salutz
Shana Aelony
Kimberly White
Eric Gidseg
Theresa Maguire
Tim Clachers
Jamie White
David Puchi
Matthew Flanagan
Evan Petty
ideality.com inc.
KT Lehman
Pam Sloan
Caroline Baty-Barr
Nancy Napier
Robin Downs
joyce bellish
Tira Villanueva
Tom Wigginton
Ian Macdiarmid
Judy Scarborough
TALO
Nicholas Naylor-Leyland
KTInsight
harry segal
Frankie Walsh
Alexander Ney
BKBC
Michelle Tellez
Chris Barron
Rhian Piprell
Jenny Scott-Thompson
Mary Katz
Adele Mitchell
Deborah Convery
Michael Muntisov
Patrick Villano
Jamie Beasley
Brooks Bishop
Marcy Donelson
Kathleen Kelly
Summer Pongetti
Lynn Brule
Lynn MacKay
Lloyd Woodall
Jeri Sawall
The Brisbane Dialogues
Sukoshi Fahey
Sara Barcus
Iris Green
Lynn Dewart French
Laurie Rackas
Denys Finney
sheila stricker
MJ Tercek
Owyn Bucklin
Susan Goold
Sheri Engelken
Lana Ayers
Mandy Allen
Jeff Taylor
Daniel Gubits
Bill Covert
Gretchen Seibert
Kristin Crownover
Katharine Bull
Vivian Dent
Nadia Woodcock
John Feser
Mark Latkowski
Patricia Williams
Daniel Marleau
Wahhab Baldwin
Ruth Kamen
Jennifer Scanlon
Patricia Chevis
Charles Weir
Jen Yankee Caulfield
Lee Nash
Hilary Igleheart
C Rindi
Louisa Stone
Roger Musser
jonathan martin
Richard Odan
kristin bye
anne koedt
Lori Belilove
Sherry Smith
Sarah Savage
CHARLES C COOK
Steve Butler
Deena Fishbein
Kathy Koenigsdorf
Patricia Anderson
Laura Bordoni
Michael Sacca
Roni Sarig
Sarah Belanger
Kerry Miller
Julie Livingston
Kim Ogden-Avrutik
Lisa Michael
Phoebe Antrim
judy menefee
Barbara Bisgrove
J. Patrick George
Candace Cosgrove
Laura Dickinson
David Miller
Thomas Schryver
Kathryn Hutchinson
B Lavin
Jeff DiGiacomo
Tracy Christman-König
Ramona Edwards
Janet Blagg
Emlyn Eisenach
Steve Kidwell
Dan Weinand
Michelle Hoover
Claus von Bauer
Stephen Warren
Jena Helfrick
Jacqueline Walter
Frances Schuchman
Raymond Paretzky
Christina Scofield
Kathleen McDonnell
Katherine Campbell
Simon Evans
Donna R. Omata
Karen Halac
Harvey Stone
Chris Harker
Barbara Cavanaugh
Alan Rimer
Vija Celmins
Tracey Williams
Bob Adams
Sylvia Moore
Julie Veitch
James Burke
Diane Webb
Daniel McKay
Zachary Ashton
Scott Robinson
Rocio Palma
Rupert Fraser
Joao Lafuente
Lara Merriken
Vicki Hepburn
David McKinnie
Albert Roer
Robin Herbert
Dianna Thor
Adrian Gambrill
JEFFREY ROWE
Ann Abbott
Price Abbott
siapa abheda
Acorn Waldorf School
Peggy Acott
Susan Adrian
Agence Claude Girard
Gil Agnew
Aiw Institute
Jessie Alan
John Alarie
Nina Albazi
Beth Albright
Amy Alleman
Ford Allen
Kellie Allen
Terry Allen
Jill M Allene Henning
Joan Allison
Sandra Almand
Debbie Alstad
Jan Ambacher
Michael Amenta
Dr. Chappy Ames
Linda Ames
Sioux Ammerman
Brian Anderson
Martha Anderson
Ethan Andersson
Brandie Andrews
Gianni Andrews
Sarah Angus
Mark Ankner
Stephen Antle
Alistair Appleton
Emma Aragon
Lishka Arata
Lishka Arata
Susan Ardito
Geoffrey Armstrong
James Armstrong
Peter Armstrong
Rebecca Arno
Zazu Arnold
Jo Ann Aronson
Jan Arvanetes
Joan Ashworth
Sue Asquith
Cam Atwell
Charlotte August
Lila Ayres
Susan B
Kalena Babeshoff
Kelli Bailey
Tom Bailey
Benedetta Baiocchi
Christopher Baird
Freedom Baird
Karen Baker
Stephan Baker
Jerry Bakker
Sigtryggur Baldursson
James Ballard
Emily Ballert-Dalrymple
Stephanie Baness
Natalie Banks
Melanie Barbarito
Federico Barbieri
Giovanni Barbieri
Giovanni Barbieri
Perry Barboza
Lisa Bardack
Graham Barker
Aaron Barnes
Michri Barnes
Irene Barnett
Elizabeth Barney
Barnstable Clean Water Coalition
Michael Barnstijn
Danielle Barrett-Denmead
Cynthia Bartlett
Kristen Bartmann
Jennifer Bartmess
Terry M. Barwegen
Kl Barwise
Elizabeth Bassford
Tim Bates
Mark Battrell
Paul Baumgartel
Brandy Baybutt
Piet Beaten
David Becker
J Becker
Laura Beckett
Elizabeth Beckwith
Chris Behling
Rebecca Behling
Carl Beilstein
Elizabeth Bell
Gail Bell
Wendy Benchley
Annu Bender
Micala Bendix
Helene Bendix
Simone Bendix
Pamela Benjamin
Stacey Benson
Jon Berkeley
Clifford Berrien
sue berry
sue berry
Johan Berseus
Antonina Beyea
Claudia Beyer
Cory Beyer
Tom Beyer
Diana Bianco
Laura Bibler
Diane Bigda
Matthew Bigley
Barbara Bill
Danielle Bingham
Beezy Bird-Zimmerman
Betsy Birkner
Alfred Birnbaum
Graham Bishop
Bill Black
Margaret Black
Black Rock Automotive
Mary Blackburn
Dee Dee Blake
Juliet Blake
Richard Blanco
David Blatner
Julie Blazek
Michael Blazek
Susan Blood
Judith Bloyd
Nelly Bly
Kenneth Blythe
Lawrence Boblas
Sarah Whitesides Bock
Harold Boerlin
Francis Bond
Tim Bonner
Michelle Bonnice
Dina Boogaard
Jerome Bookend
Abigail Borden
Darcey Borden
Brian Borovsky
Martin Borri
Martin Borri
Mieke Bosse
Ken Botnick
Coventry Boucher
Cherie Bourlard
Stephanie Bowen
Charles Bowie
Mason Bowles
Diann Bowman
Sarah Bowman
Michel Boynton
Sharon Bradley
Annabel Bradshaw
Sarah Brady
Rob Braide
Scott Brancato
Brand Lab
Philip Brandes
Janel Brandon
Stephen Brandon
Alisa Brandt
mardi brayton
Paula K Brazeale
Peter Brett
Susan Brilhart
Ann Brilz
Emily Brincka
Karen Bringle
Sharon Brodie
Louise Brooke
Danielle Brooks
Carol Brown
Cynthia M. Brown
Jay Brown
Lisa Brown
Toby Brown
Kim & Mark Brownell
Daniella Bruni
Howard Brunner
Beth Bryan
Loretta Buchanan
Joseph Buchek
Cristie Buckminster
Darrell Budic
Huong Bui
Stephen Bulger
Josh Bullock
Dylan Bunch
Howard Bunch
Van Bunch
Zada Burch
Cheryl Burchell
Lain Burgos-Lovece
Cyndi Burica
Bill Burke
David Burke
Stacey Burke
David Burling
Alistair Burnett
Denise Burns
Jayne Burns
Sean Burns
Emma Burrell
Dwana Bush
Bart Bussnik
Jessi Bustamante
Patricia Butler
Anthony Buttitta
Nicola Buzzetti
Mary Cady
Toby Cain
John & Robin Caino
Cake Without Candles
David Caldevilla Collado
Carole Calhoun
Martha Callaghan-Chaffee
Yvonne Callaway
Sean Callinan
Chris Calvert
Stephen Cameron
Julie Camp
Holly Campanozzi
Anneke Campbell
Scott Campbell
Stephen Campbell
Naomi Campbell-Macleod
Curtis Canada
Gabby Candy
Richard Canel
Christy Cannon
Adam Cantor
Diane Capen
Sheila Cardno
Christine Cariati
Mark Carie
Robert Carignan
Nel Carlisle-Gray
Reed Carlson
Caro
Susan Carr
Beth Carroll
Wendy P Carroll
Alan Carter
Neil Carter
Lucinda Cartwright
Kyle Casazza
Eileen Casey
James Carson
Tina Castanares
Katrina Castillo
Thomas Castro
Michael Cavanagh
Patrick Cavanagh
Cedar Tree Counseling Services
Centre for Next Crafts
Diane Cerafici
Wendy Cerny
Paula Chacon
Blake Chaffee
Ted Chaloner
Aliki Chamosfakidou
Rachel Champagne
Jeff Chapman
Margaret Chappell
Linda Charvat
Jason Chastain
Jerry Chater
Barbara Chernus
Connie Chevalier
Brett Chiasson
David Chojnacki
Dionne Christian
Elizabeth Churche
Carol Ciancutti
Fabio Cigaina
James Clark
Linda Clark
Melissa Clark-Reynolds
Phil Clatworthy
Robert Clayman
Gary Clayton
Helen Cleasby
Jaimie Clements
Nicholas Clements
Kristin Click
John Clifford
Katharine Cloud
Christopher Clouet
Rachel Cobb
Geoff Cohen
Seth Colby
Lynda Cole
Don Collins
Heather Collins
Mal Colman
Robert Colwill
Aideen Comber
Dan Commer
Mark Conahan
Nita Congress
Vittoria Conner
Robert Connolly
Joan Coogan
Erik Cooke
Kim Cookson
Kristen Coor
Thomas Cordell
Michael Cordova
Savannah Cordova
Daniel Corle
Nora Cortese
Pam Costain
Eric Costello
Carol Coster
Cathrine Couper
Rachelle Coury
Mary Cousineau
Cove
Melissa Cowlin
Charles Cox
David Cox
Tom Coxen
Lisa Crafts
Roger Cramer
Ed Crane
Creating Health
Ann Crew
Bernard Cross
Patricia Crow
Dennis Crowe
Aldyth Crowther
Daniel Croy
Steve Crozier
Benjamin Cruz
Don Cummings
Richard Cummins
Lynda Cunningham
Peter Cunningham
Celeste Curran
Jennifer Curran
Harry Curran
Andrew Currie
Steven Curtian
Azzurra D'Incà
Robin Daggett
Adrian Dahl Hansen
Liz Dailey
John Dale
Richard Dallett
Barbara Dalton
Ray Daly
Jessica Damen
Mark Damia
Priscilla Dannies
James Danoff-Burg
Jacqueline Danos
Maia Danziger
Juliet Darling
David and Lisa
Alana Davidson
Vivian Davidson
Ashley Davies
Jack Davies
Brian L Davis
Bryan Davis
John Davis
Mary Davis
Jim Davison
Chip Dawson
Valerie Day
Catherine De Almeida
Wayne De L'Orme
Heidi de Laubenfels
Roel De Smet
Yvonne De St Croix
Mary Jane Dean
Jeanne Debbink
Scott Dedomenic
Kathy Deegan-Dickson
Joy DeFabrizio
Lieselotte Deforce
Francesco Dell'Agnello
Cornel DeLorean
elaine delsol
Donna Demarco
Diane Dement
Mary Denenny White
Stephen Dennis
Georgia Dent
Georgia Dent
Christine Denton
Alyce Denver
Maryann Depriest
Frédéric Dessberg
Toni Detherage
Victoria Devereaux
Devtron Rhubarb Device and Design
Sally Dew
Karie Dewan
Cecilia Di Felice
Roger Dial
Geoffery Dickens
Janice Dickinson
Tomorrow Digiurco
Carolyn Dille
Marc Dimmit
Nick Dimmitt
Catherine Dines
Anne Dinklage
Rebecca Dittmar
David Dixon
Bruce Dobson
Susan Doi
Anne Lee Doig
Cate Dolan
Lisa + Jason Dolin
Sarra Donaldson
Maura Donlan
Benjamin Donner
Brendan Donohoe
Laura Doreson
Kristi Dougherty
Patrick Dougherty
Cherri Douglas
Jennifer Douglas
Jim Douglas
Theresa Douglas
Carole Douglis
Katherine Doumani
Christina Dow
Marion Dow-Vass
Matthew Downes
Mark Downie
Downtown Television, Inc.
Priya Drews
Pam Druliner
Michael Duff
Martin Duffy
William Duggan
Rebekah Duke
Barbara Dunlap
Kathleen Dunn
Karen Duplisea
Donald Duprey
Trevor Dutton
Lael E Johnson
Geoff Eaton
Paul Eblen
Pamela Edler
patricia edmonds
Brian Edwards
Miro Egan
Joy Egilson
Michael Ehling
Troels Kirk Ejsing
Elisheba
Andy Elliott
James Ellwood
Greg Elmhirst
Michelle Elmore
Dogma Embrey
Gwendolyn Emery
Pat Engel
Beth Englander
Jennifer Eplett Reilly
Jeffrey Epstein
Karen Erde
Kara Erlandsen
Mabel Espinoza
Melissa Esposito
Dick Esterle
Cynthia Evans
Gwilym Evans
Jeanne Evans
Kim Evans
Christine Evans
Roald Evensen
Cheryl Evry
Trish Ewanika
Laurie Fabiano
Janine Fabrizio
Jennifer Falk
Niall Fallon
Emmons-Bell Family
Abby Fammartino
Isak Faris
Laurie Farkas
Ross Farrell
Stuart Fasoli
Wendy Fehse
Dave Feiferis
Tom And Barbara Feige
Sarah Feit
Melissa Feldman
Julie Fellenz
Kristie Fellows
Richmond Fenn
Agata Ferdzyn
Florisabel Fernandez
Mary Fernandez
Andrea Ferrato
Anke Fesel
Mark Fetterly
Sherry FFonseca
Geoff Fiebig
Christina Files
Andrew Filewood
Holly Filewood
Leah Findler
John Finegan
Maureen Finegan
Nikki Finlay
Sherri Finley
Ross Firth
Benton Fisher
Linda Fisher
Wes Fisher
Peter Fitzgerald
Brett Fitzsimmons
Valerie Fleming
Amy Flint
Victoria Flores
Mary Ellen Flynn
Suzanne Flynn
Helen Fooks
Dennis Forbes
Amy Ford
Jhan Ford
Kimberly Fordyce
Forgotten Futures
Gail Forrest
Mona Foster
Mindy Fossum
Sarah Fountain
Aurora Ann Fox
Patricia A Fox
Ginny Fox Potter
Anne Marie Fragale Pearl
Isabelle François
Paola Franic
Sara Frankel
Kathy Frankel
Dianne Franks
Peter Fraser
Thomas Fraser
Ellen Frechette
Jane Freimiller
Patricia French
Paula Frey
Jeffrey Frinzi
Bruce Frishkoff
Michael Frontera
Fruitful Commons
Fruitful Commons
Dugan Fry
Gill Fry
Bronwyn Fryer
Patricia Fugatt
Caralyn Fuld
Meredith Fuller
Christine Funk
Paul Gabbert
Gabe
Michael Gaffney
Donna Gahan
Gaines Family Gaines
Anton Galaev
Heather Galbraith
Rebecca Gale
Tricia Gallion
Randy Galluzzi
G Galvin
Liz Gamberg
Erica Gamet
Stephanie Gangi
Maria Gant
Judy Garb
Deborah Garcia
Christine Gardner
Jill Garland
Michèle Garneau
Paul Garner
Janet Garnier
Woody Garvin
Peter Gasper
Marianne Gassman
Karen Gaytán
Lisa Geddes
Steve Gedrose
Wendy Gerber
NICKOLAS GERONIMOS
Kenneth Gershman
Stephanie Geyer
Robrecht Ghesquière
Martha Giardina
Thomas Gille
Della Gilleran
Sheryl Gillespie
Dan Gillette
Verna Gillis
Elaine Gilman
Laurie Ginsberg
Seth Ginsberg
Julia Giordano
Cynthia Gissler
Jan Gittelman
Sherry Glassman
Max Gleischman
Chris Glidden
Philip Glist
Adam Gloss
Wanda Glover
Cheryl Goerger
Debbie Goetz
Andrew Goldberg
Meryl Goldfarb
Jillian Gomez
Andrew Gondzur
Donna Gonzalez
Cathryn Good
Jane Good
Daniel Goodenough
John Goodhue
TD Goodhue
Donna Goodwin
Christopher Gordon
Chuck Gordon
Daniel Gordon
Leslie Gordon
Gorelli Cross Cultural Projects
Sara Gorham
Brian Gosalvez
GovJoy
Marcia Grace
Michael Graetzer
Althea Graham
Jack Graham
Linda Graham
Matt Grainger
Diane Grannis
Carmen Grant
Gavin Grant
Sibet Grantham
Thomas Grauman
Janine Graves
Alison Gray
Douglas Gray
Artie Green
Christopher Green
Stanton W Green
Vanya Green
Alva Greenberg
Frank Greene
Jon Gregg
Jonathan Gregory
Zane Gresham
Lahana Grey
James Griffin
Deborah Griffing
Anthony Griffith
Will Griffith
John Grimmer
Jim Grinchis
Wilma Groenen
Rosanne Gronseth
Brian Grosjean
Christina Grote
Marilyn Grounds
Nina Grubin
Frederic Guarino
James Guerrero
Kagan Gursel
Molly Guyton
William H
Leslie Haber
Emma Haft
Patrick Hahn
Cindy Haidu-Banks
Lisa Haigh
Jone Håland
Anwen Hale
Andrea Hales
Bonnie Hall
Brad Hall
Kathleen Hall
Rhonda Hall
Stephen Hall
Debra Hamilton
Meredy Hamilton
Sam Hamilton
Jamey Hampton
Caroline Hancock
Carol Handin
Nancy Haner
James Hanks
Nels Hanson
Cherrida Hardaker
ruth harden
Karen Hardik
Phoebe Harker-Rivera
Corey Harper
David Harper
Susan Harper
Laurie Harpring
Sarah Harraghy
Barton Harris
Barton Harris
David Harris
Lynden Harris
V. Lee Harrison
Erica Harrold
Aniko Harsanyi
Linn Harter
Diane Hartley
Michelle Hartz
Judy Harvey
Jay Bonnie Hasheider Chasteen
Shintaro Hashimoto
Karen Haun
Kevin Hawke
Linda Hays
Jeffrey Hayward
Jeffrey Hayward
Eric Heath
Cindy Heckler
Sharon Heiber
Shannon Heibler
Teri Hein
Catherine Heising
Heidi Helm
François Hendrickx
Annelie Hendriks
Julia Hengst
Tim Henke
Melissa Henninger
Michael Thomas Henriksen
Brad Henry
Sandy Henry
Mary/Margaret Henry/Purcell
Jalyn Henton
Diana Heppe
Alan Hereford
Dennis Herman
Laurie Herrick
Valerie Herzog
Linda Hettel
Cynthia Heusing
June Hiatt
Kiska Higgs
Ellen Higley
Sharon Higson
Curt & Kirsten Hill
Michael Hill
john hillhouse
Mary Hills
Diane Hilscher
Colleen Hinton
Claudia Hirawat
Stef Hite
Alan Hoban
Sue Hobson
Lisa Hochhauser
Meghan Hodges
Matthew Hoevet
Beth Hoffman
Pam Hogarth
Holden Metaphysical Consultancy
Sherry Holland
Dianne Holliman
Sylvia Hollister
June Holmberg
Sara Holmgren
Caren Holtzman
Chris Hooker
Susan Hornbeck
Caroline Horsburgh
Mark Horwitz
Junie Hostetler
Hotwax Systems
Jill Hough
Lily Houghton
David Hoye
Nadja Hoyer-Booth
Ling Hsu
Anne Hubbard
Karen Hubbard
Bettina Hubby
Trish Hudnall
Betty Lou Hudson
Valerie Huff
Joe Huggins
Roger Hughes
Danie Hulett
Munson Hunt
Thomas Hunt
Cynthia Huntington
Stefan Hura
Donna Hurley
Kent Hurst
Jennifer Hus Duckworth
Alex Husted
Susan Hutchinson
Tessa Huxley
Inge Hyder
Walt Hylton & Debra McConnell
Deb Hylton & Howard Sigler
Carmela Iannotta
Keiko Ichiye
Carol Ikeda
Amanda Iles
David Impastato
In-House Editions
Industria Works
Jill Ingrassia
Joe Innis
Giuseppe Inno
Ann Ino
Elizabeth Inserra
Stephen Irwin
Colta Ives
Jeff Ivey
Tom Ivey
Elsie Iwase
Brenda L Izaguirre
Babette and Bruce Jackson
Linda Jackson
Meg Jackson-Reinhardt
James Jacob
Søren Jacobsen
Will jacobson
Luke Jakobsen
Earl James
Sue James
Anne Marie Janeway
Donna Janssen
Alex Jasen
Jann Jasper
Wendy Jegla
Kate Jenkins
Heather Dea Jennings
Claudia Jessup
Jill
Bogomil Jirov
Roger Johannessen
Jette Lind Johansen
Mary Kay Johanson
Andrea Johnson
Christine Johnson
Janet Johnson
Kevin Johnson
Leslie Johnson
Lucinda Johnson
Melissa Johnson
Melissa Johnson
Coral Johnston
Margarett Jolly
Jon Leaver Wellness
Melissa Jonas
Andrew Jones
Angela Jones
Mark Jones
Ruta Jordans
Henrik Josefson
Norman Joss
Ann Jungels
Daniel K
Jeremy Kagan
Bonnie Kahane
Tauzhan Kaiser
Cathryn Kalisch
Sonja Kallstrom
Justin Kalweit
Ernest Kaminski
Linda Kane
Craig E. Kannel
Joan Kanzler
Joaquin Karakas
Jennifer Kardos
Karen Hembree
Elisabeth Karpidas
Jesse Kates
John Kay
Nicky Kaye
Gunta Kaza
John Keating
Raymond Keating
Patricia Keays
Dana Keeth
Karen Keith
Jim Kellison
Kathleen Kelly
McKerrin Kelly
Patrice Kelly
Sarah And Mike Kelly
Jeff Kemper
Lyn Kendrick
Michelle Kenneson St John
Edward Kent
Carla Kenyon
John Keohane
Ben Kerman
Barry Kerr
Jonny Kerr
James Kesteven
KGMG Creative
Mage Khim-Young
Sue Killam
Ren Kilpatrick
Catherine Kimbrough
Alice Kimm
Tom Kimmerer
Margaret Kindling
Betty King
Lisa King
Thomas King
Jess Kingsford
Will Kirchner
LouAnne Kirkwood
David Kirschner
Nora Kirschner
KATHY KISEDA
Gabriella Kiss
Ellen Kissman
Lisa Kite
Kristine Klaiber
Alison Klapthor
Peter Klein
Peter Klein
Alexa Kleinbard
Rain Klepper
Jennifer Kline
Gabe Klinger
Vera C Klinger
Camilla Klinger Hayward
Nicholas Kloor
Kaye Knight
Gail Knowles
Alex Knowlton
Dono Knowlton
Christine Knuth
Kenny Koch
Darren Koenig
Christian Köhler-Ma
Christian Köhler-Ma
Amanda Kolling
Marion Koltun
Janet Kolze
Joseph Kommer
Christina Koons
Lisa Kornick
Ilana Kotin
Kristine Kotsch
Cynthia Kovac
Kris Kowdley
Spiros Koyanis
Doug Krause
Jano Kray
Anika Kreckel
Becky Kring
Sandra Krot
Eric Krszjzaniek
Katherine Kruger
Robert Krumwiede
Andreas Kruse
Susan Kruse-Rodenacker
Carel fhm Kuitenbrouwer
Leonard Kulokas
Maren Kumpe
Lilian Kura
Emily La Lumia
Andrew Lake
Sandra Lamb
Michael Lamountain
Lisbeth Landsman-Smith
Kevin Larabee
Dave Larhrop
Patrick Larkin
Lyn Larson
Anne Lary
dave lathrop
Jason Latts
Branden Lau
Laura Brody and Dave Robkin
Theodore Laurain
Lauren Clark Fine Art
Myra Lavenue
Lynne Lawrence
Hugh Lawson
Robert Lawson
Susan Lawson
Karen Leary
Phoebe Lease
Claire and John LeClair
David Lee
Nancye Lee
Nicky Lee
Bernhard Legde
Louise Legouis
Ed Lehrman
Bruce Leighton
Anita Lemonis
Christa Leonard
Jamie Lerner
Megan Lester
Claire Levesque
Allison Levin
Sandra Levine
Ralph Levinson
Glen Levy
Jane Lewenthal
Elisabeth Lewin
Jon Lewin
Michael Lewin
Riva Lewinter
Steve Lewis
VOULA LIASKOU
Licensing Associates Inc.
Marie Liefooghe
Alan Light
Louise Light
Lighthouse Aviation
Naomi Lince-Deroche
Dan Linn
ED LISINSKI
Peter Listro
Maggie Little-Reece
Tracie Livermore
Tim Livoy
Tatiana Llamas
thomas loftus
Mae Logan
Darren Loher
James Long
Kimberley Long-Ewing
Kristin Lopez
Lori Kelly
Guy Lovelady
Penny Loveless
Morgan Loven
Patty Loveridge
Maggie Low
Janet Lowry
Pamela Lucas
Neri Lucius
St Luk
Lunaria Financial
Reed Lusti
Reed Lusti
Lenore Lustig
James Lutz
Amy Lyman
Christine Lyons
Kudra Maccaillech
Brian Macdevitt
Catherine Macfarland
Andi Macleod
Kate Macmahon
William Macmurray
Lachlan Macpherson
Madame Arkitektur
Cynthia Madden
Mark Madden
Yvonne Maes-Nazareth
Sandra Magerfleisch
Susan Magsamen
Tisha Magsino
Ceci Maher
Chris Maher
Kosta Gus Makreas
Timothy Malmstrom
Damian Manchee
Molly Manewal
Ed Manfredi
Tanaya Mankad
Jacquelyn Mann
Jo Mann
Vanessa Mansergh
Jess Marcy
Marie Marfia
Dario Mariani
David Marienthal
Mark Galezo And Associates, Inc
Adele Markert
Cynthia Marks
Paul Marquardt
Brian Marshall
Janice Marth
Kathy Marth
Catherine Martin
Janina Masojada
Kit Mason
Leslie Mason
Janet Mather
Gretchen Mathis
Tanya Matos
Ramuntcho Matta
Bruno Mattarollo
Daniel Matz
Marilyn Maxim
Lia May Byrd
Elisabeth Maythenyi
Julianne Mazzaro
Tom Mcadam
John McAleese
Scott McAleese
Julie Mccaig
Laura McCallum
Kevern Mccarthy
Marybeth Mccarthy
Shane McCarthy
Steven Mcclure
Clark Lee Mcdermith
Mary Mcdonald
Ellie McDonnell
Connor Mcdougal
Andy McEldowney
Maz Mcgann
Geoff Mcgarvey
Michele McGinn
Rhonda McGinnis
Jolene Mcgowan
Marge McGreevy
Tim Mcgregor
Annie Mcguiness
Sheilagh Mcivor
Alexandra McKay
Deborah Mckay
Robert Mckay
Fred Mckay Ii
Faith Mckenzie
Karen Mckinney
Kevin Mckinnon
Susan Mclachlan
Laurie Mclain
Angela Mclaren
Beth Mclaughlin
Daniel McLaughlin
Jay Mclaughlin
Judy McLeod
John Mcmeans
TL McMillian
Cynthia Mcmurdo
Fiona Mcmurran
Amy McNabb
Susan Mcnay
Lana Mcneil
Deborah Mcneill
Kristy McNeill
Tim Mcnichol
Timothy McPhillips
Wendy Mcweeny
Patricia Meadows
Nancee Medrano
Chris Meeks
Tatjana Meerman
Janice Melanson
Julie Mellon
Tamara Melnik
Kate And Nate Mendel
Deb Mendes De Franca
Tere Mendoza
Tere Mendoza
Brenda Mendoza Friedman
Eric Menninga
Lili Merész
Lisa Mersky
Sally Metcalf
Susan Metcalfe
Thecla Meyer
Annie Michaelis
Steve Michel
Matt Midboe
Mighty Tieton
Caroline Milby
Mark Millais
Anna Miller
Bj Miller
Ginger Miller
Kelly Miller
Lori Miller
Paul Miller
Sandra Miller
Michael Miloff
Robert Milton
Mimi and Fewie
Tom Minet
Ian Minto
Nicolas Minutillo
Paolo Missarelli
Justin Missingham
Luke Mistruzzi
Glenn Mitchell
Peter Mitchell
Masao MIZUSE
Moby Cap
Angela Moe
Renee Ilene Moisides
Janelle Mojica
Joe Moll
Jo Ann Molter
Ann Marie Molyneaux
Valentí Monfort Senar
Dale Montague
Marcia Montgomery
Cass & Krish Moodley
Merri Moody
Alison Moon
Rian Moonen
Joanne Moore
Rosemary Moore
Lisa Moore
Amy Moran
Leslie Morgan
Robin Morgenweck
Lis Morley
LucindaMazolamml3 Morlin
Joshua Moro
Nancy Morrell
Jenny Morris
Lesa Morrison
Carrie Morrissey
John Morse
Amy Mortensen
Douglas Morton
Alan Moses
Lynne Moses
Mosko Idaho Family
Kathy Mott
Rebecca Mueller
Charles Muench
Marianne Mukai
Robin Mullery
Jorge Munguía
Suki Munsell
Peter Muoio
David Murchie
Elizabeth Murphy
Moira Murphy
Susan J Murphy
Thomas Murphy
Jeanne Murtagh
Virginia Murtaugh
Susan Myerberg
Kyle Nagel
Andrea Nagy
Moe Nakahara
Yuko Nasu
Suzanne Nathans
Natural Healthcare
Kyle Neal
Kelly Neef
Kenny Nelson
Timothy Nelson
Thea Nelson Dotulong
Elizabeth Nestor
Thérèse Neufeld
Rich Newburg
Eleanor Newell
Bill Newman
Carol Newman
Anthu Nguyen
Suin Ni Chrochuir
Evan Nichols
G Nichols
Mary F Nichols
Anne Nicksic
David Nielsen
Lene Nielsen
Andrew Niemeyer
Talia Nikpalj
Tine Nilsson
Rose Nobile
Daniel Nolan
Anne Nommensen
Allison Norton
Shana Norton
Mark Nunn
Niall O Donnell
Philip O'Brien
Ian O'Dea
Tom O'Leary
Claire O'Neil
Tom O'Rourke
Grady O'Shaughnessey
Linda O'Toole
Paul O'Toole
Nathaniel Oberstein
Joan Obrien
Anthony Ocone
Kerry OConnor
Carol Odell
Margaret Odhner
Diane Oerly
Cm Ogrady
Noreen Ogrady
Celene Okeson
Waldek Olbryk
Josette Olivera-Sanson
Leah Olson
Melissa Olson
Nancy Olson
Kristine Olsson
Sonya Olthof
Melissa Oneal
Betsy Oneill
Pk Opal
Kathleen Orr
Nora Osborne
Stephanie Oskie
Pablo Oteiza
Olaf Oudheusden
Michelle Ouellette
Gregory Overcashier
Ella Overshott
Janet Ozzard
Ruby Packard
Catherine Paddock
João Padinha
Kathe Page
Paolo Palombo
Christopher Paluch
Andrew Pam
Panirama Gmbh
cynthia papermaster
Flavia Pardini
Deborah Parker
Laura Parker
Sheila Parker
Veralynn Parker
Leigh Parrinello
robin parry
Anne Patterson
Claribel Pearce
Marin Pearce
Betty Pearson
Miriam Pearson
Amy Peck
Marella Pedersen
Robin Peeler
Maggie Pehrson
Anna Pellegrino
Dean Pelligra
Elizabeth Penniman
Diane Pentaleri-Otto
Ken Penzkover
Amy Peri
Randell B. Perkins
Jerilyn And Brian Perman
Sandra Pernecky
Janet Perry
Liese Pessl
Cathy Peter
Greg Peter
Amy Peters
Gretchen Petersen
Robert Petersen
Frank Peterson
Warren Peterson
Aljoša Petojević
Patrice Peyret
Ph Ltd.
Melanie Phalon
Win Phelps
sierra pickett
Christine Pielenz
David Pierce
Clare Pierson
Sophie Pilgrim
Raffaele Piumelli
Stefan Pla
Heather Plank
Rick Plant
Irene Pleasure
Noel Plemmons
Steve Pluckebaum
D Plunkett
Felicity Plunkett
Jon Polk
Stephen Pondelis
Liz Possee Corthell
Patricia Potter
Dreux Potvin
Grant Pound
Barbara Powell
Carol Powell
Penny Powell
Stephanie Power
April Preston
Elizabeth Preston
Paul Price
Vicky Price
Tamara Priestley
Margarita Prieto
Michele Prince
Morgan Prince
Rob Prinz
Yvonne Prinz
Richard Pritzlaff
Marshall Progebin
Karine Projean
David Prouty
Mike Pubentz
Chris Pufpaf
Pulse Medical Demonstration Models
Daniel Putignano
Sara Pybus
Joe Quint
Jill Rabbino
Cristina Rackow
Joe Radko
Mark Radonich
Anita Rae
Anita Rae
Susan Ramee
Wendy Rampson-Gage
Stacy Rathbun
John Raup
Patricia Rauscher
Jeanne Rawlings
Katharine Ray
Dan Rebek
Stu Reeh
Kevin Reel
Barbara Reeves
Beth Reeves
Ruthann Rehnborg
Cheryl Reich
Victoria Reich
Don Reichle
Daniel Reiser
Sabine Reiser
Mark Remington
Andrew Remus
Anne Rendino
Jeff Renfrow
Luis Resto
Retreats Resources
Jose Reyes
Carol Reynolds
Johanna Reynolds
Niall Reynolds
Felice Rhiannon
Brad Rhodes
Terisa Rhodes
Georgia Rice
James Rice
Katy Rice
Laura Rice
Steven Rice
Jenna Rich
Richard
Roberta Richards
Sam Richardson
David Richmond
lynn richmond
Pamela Riddle
April Ridge
Betty Lynne Riggin
Lewis Riley
Yngve Rindal
Leah Riordan
Kim Ritschel
RIVERWEST CURRENTS
Daniel Rivest
Kate Rix
Bill Roach
Kate Roark
Todd Robbins
Holly Robbins
L. Kyle Roberts
Larry Robertson
Carole Robinson
Claire Robinson
Clarissa Rodriguez
Sarah Roe
Annie Roewe
Kathleen Rogers
Pat Rogers
Paul Rogers
Tony Rogers
Carol Roggenstein
Andrew Romanelli
Susan Rooney
Tina Rosenberg
Rosy Rosenkrantz
Helga Rössler
Rotary Magazine
Mark Roudebush
Ruby Routledge
Dr Lyn Rowbotham
Maureen Rowlett
Roy and Deanne
Rochellle Rubin
Wendy Rubin
Wade Rubinstein
Laura Rumpf
Jonathan Runnalls
Jennifer Ruocco
Michael Rusczyk
Carol Russell
Nick Russell
Ron Russell
Suzanne Russell
Bernadette Ryan
Francis Ryan
Grant Ryan
Leslie Ryan
Peter Ryan
Jane Ryder
Michele Ryder
Kevin Rymes
deanne sabeck
Marianne Sade
Todd Sadow
Megan Safford Nishibori
Matt Salinger
Patricia Salt
Billy Sammons
Lisa Samuelson
Adam Sand
Julia Sand
Whitney Sander
Murl Sanders
Nigel Sanders
Andrew Sandler
Alison Sant
Sabrina Sarac
Sharon Sargent Eckstein
Pamela Sass
sumiko sato
Kristin Satzman
Catherine Sauder
Peter Saul
Bernie Saunders
Amanda Savage
Deborah Savarino
Nathan Savir
Dorothy Scanlan
Jared Scarborough
Rita Scardino
John Scarpati
Nick Sceats
Benjamin Schaefer
John Schaefer
David Schaller
Ronald Schechter
Dagmar Schellens
Anne Scheyer
Sherry Schiller
Karl Schlotterbeck
Duncan Schmidt
Elizabeth Schmidt
Karin Schmidt
Michael Schmidt
Tracie Schmidt
Cassie Schneider
Désiree Schneider
Karen Schneider
School Uit De Toekomst
James Schoonover
Annual
Adam Schwartz
Susan Schwartz
Thomas Schwarz
David Scott
Giuliana Scott
Erin Scotto
Julie Sebastiao
Stephen Secomb
Andrea Seebaum
Jessica Seidl
Sarah Seitchik Sebastian
Myron Selby
Indranil Sengupta
Ward Serrill
Donald Sessions
Col Shaw
Ken Shaw
Sarah Shaw
Gramma Shazza
David Shemper
Jane Shepard
David Sherman
Gary Sherwin
Stacey Shevlin
Vicki Shimizu
Kevin Shlosberg
Steve Shorney
Nancy Short
Kate Siber
Judy Sides
Klaus Sieg
Dave Siegel
Daniela Siegenthaler
Kate Sigler & Erisa Mann
Peter Signorelli
Clement Silvers
camila simas
Dave & Jen Simmons
Mary Simmons
Carina Simon
Julie Simon
Emily Simoness
Ashley Simpson
Emily Simpson
Liz Sizensky
Ted Skotnicki
Matt Slater
Martha Slavin
Paul Sliwinski
Andrew Smith
Elizabeth Smith
Julie Smith
Liz Smith
Natalie Smith
Sandy Smith
W Smith
Jennifer Smith-Moore
Edward Smith-Rowland
Scott Smithline
Michael Snarr
Regina Snedeker
Iet Snoey
Michael Snowden
Jonathan Snyder
Soapworks Studio
Laura Sofro
Takuro Someya
Bettie Sommer
Susan Sonnier
Karen Sorel
Glorian Sorensen
Jan Poul Sorensen
Krissy Southworth
JOHN SOUZA
Kelly Spencer
Michelle Spieker
Jim Spink
David Springer
Sahaja Springer
Nicole St. Lawrence
Paul Stach
Michael Staley
Anne Stanton
Sascha Stanton-Craven
Penn Staples
John Stares
Zach Stednick
Britt Steenberg
Pamela Stefansson
catherine stein
Kaja Stene
Jim Stephens
Jennifer Sterling
Elise Stettner
Tom Stika
Kellie Stoelting
Tom Stoffel
Kabira Stokes
Ronald Stone
Leigh Stone-Herbert
Debby Stover
RICHARD STRATTON
Jeanne Stribley
Mil Stricevic
Susan Strouse
Ann Stuart
Jeff Sturgis
Sue and Lew
Viktória Sugár
Ashley Sullivan
Joe Sullivan
Jørn Surlan
Susan Anderson Photo
Lisa Sutton
Holmar Erlu Svansson
Katie Switzer
Meg Syfan
Karyl Sylken
Eric Tabone
Robby Taine
Marion Taisser
Kei Takashima
Jim Taller
Dorothy Tarrant
Tom Tate
James Tattersall
Iain Taylor
Taylor Made Kitchens
Mairi Taylor-Kirkwood
Phyli Temple
Michael Templeton
Diane Teramana
Patricia Terranova
April Thayer
The Experience Lab
The House (Bath, Uk)
The Lab Mag
The RegenNarration podcast
Ioanna Theocharopoulou
Christine Marie Thomas
Denis Thomas
Doug Thomas
Laura Thomas
Rachel Thomas
Trena Thomas
Joanna Thomeczek
Helen Thompson
Lianne Thompson
Lloyd Thompson
Mark Thompson
Shevonia Thompson
Veronica T. Thompson
Matt Thorne
Philip Thorne
Bill Thorness
Douglas Thornhill
Shamus Thornton
Laura Thorpe
Mary Tibbetts
Peter Tibbetts
Christopher Tiffany
Kathryn Tilton
Laura Timares
Jaap Timmers
Anne Tintinalli
Barbara Titone
Brian Todd
Lisa Todd
Melissa Toelken
Darrell Tomkins
Aiken Tompkins
Dina Torrans
Massimo Torrigiani
Peter Towner
Krista Towns
Lisa Tozzi
Steve Tracey
Transit Happy
Jeanne Treadway
Georgia Trelogan
Serena Treppiedi
Thomas Troy
Cate Tschumy
Jonathan Turell
Marie-Claire Turgeon
Kathleen Turk
Ellen Turlington
Judy Tuwaletstiwa
Alex Twigg
Dean Twist
Tara Smith Tyberg
Jamie Tylicki
Joan Unterweger
J A Uribe
Lorna Uszkay
Amelia Jane Utting Demer
Mason Uyeda
Sara Valentine
Nick Valentino
Aimie Vallat
Scott Van Beck
Jan Van de Vyvere
Mario Van der Meulen
Ariane Van Der Straten
Guy Van Egmond
Daan Van Esch
Elizabeth Van Marter
Christine Van Moorsel
Maarten Van Rossum
Clare Van Zyl
ann vandermaesen
Sarah Vanderwicken
Nissi Varki
Nick Varley
Danny Vartan
Brian Vasa
Edward Vasicek
Janet Veasey
Vee Vee
Chris Velenik
Chris Vella
Valerie Ventre-Hutton
Hillary Verheyen
Matt Verson
Luk Versteylen
Eric Vervaet
Dwight Vesty
Jm Vilaseca
Vicki Vinton
Tracy Voelker
Josh Volkening
Antonia von Zuben
Denise Voss
Victoria Vrana
Francesca Vuillemin
Trilety Wade
Wyatt Wade
Cherie Wagner
Eliza Walbridge
Amy Walden
Gary Walding
Kathleen Wall
Whitney Waller
Patrick Walsh
Philip Walsh
Kathleen Walter
Gary Walters
Ryszard Waniek
Ellen Wardell
Arron Ware
Robert Warren
Diane Washek
Jennifer Wason
Philip Wason
Sam Watkins
Alexander Watson
Bruce Watson
Kathleen Watson
Wendy Watson
Rachel Watstein
Jason Watts
Guy Wayland
Sarah Wayland
Kenny Wayne
Jenny Wears
Jenny Wears
Dave Webb
Carmela Weber
Scott Weeks
James Wehmeyer
Eric Weil
Jeff Weinberger
Justin Weingartner
Emily Weir
Barbara Weisbrod
Sally Weiss
Karen Weissman
Arnie Weissmann
Susan and Mike Weisz
Matthew C. Weitz
Carrie Welch
Jane Weldon
Barbara Wells
James Wenban
Moe Wendt
Elizabeth Werter
Renate Wesselingh
John Westaway
Steve Westlake
Julienne Weston
Kelly Whalen
Mary Whalen
Ellen Wheeler
Edwin White
Helen White
Laurel White
Richard White
Samantha White
Susan White
Tamara White
Linda Whitehead
Michael Whitehead
Brian Whiting
Susan Whitlock
Ethel Whitney
Ruth Whitney
Mark Whittington
Laura Widdice
Ludo Wieme
Paddy Wilcox
Amy Wilkerson
Jana Wilkins
Andy Wilkinson
Helen Williams
Kevin Williams
Mark Williams
Marty Williams
Stacie Williams
Lane Williamson
Mark Williamson
John Williamson & Sue Spaziani
Fay Wilson
Kris Wilson-Slack
Sue Wimett
Window Wanderland CIC
Maria Winkler
Joanne Winter
Steve Winter
Deborah Winters
Willie Winters
Elizabeth Wise
Birgitta Wisotsky
Linda Wistar
Irene Wittig
Sasha Wizansky
Thomas Wold
Mike Wolgemuth
Tony Wolusky
Laura Wong
Jeffrey Wood
David Woodbery
adrienne woodduck
Eric Woods
John Woods
Mark Woods
Lucy Woods Swan
Suze Woolf
Jennifer Wortham
Jennifer Wray
D'Arcy Wretzky-Brown
David Wright
Annabel Wrightsman
LL Wrixon
Mary Wuerth
Deb Wuliger
Susan Wuornos
Zita Xavier
Deborah Yanno
Ben Yates
Naoko Yauchi
Karen Yingst
Ariana Ylvisaker
Dwayne York
Shelli Young
Marion ZenLibrarian
Michael Zilkha
Bob Ziller
JP Ziller
Åke Zimmermann Bjersby
Gene Zipperlen
Jennifer Zonis
Dudley Zopp
Nicole Zupan
Jacqueline Zydeck
Window Wanderland CIC
Karen Christopher
James Long
Natasha Hay
Wayne Hollows
Moya Little
Rodney Gibbs
peter hoogerbrug
Susan Wiser
Jonathan Turell
Ashley Fogerty
Mary Jane Vierra
Jennifer Hole
Rodney Gibbs
Jim Hartnetg
Bobbi Reichtell
Diane Schwartz
Beverly Alexander
Debby Doolittle
Melinda Cooke
Sheila Brown
Ben Abbo
Jonathan Landreth
Michael Stewart
Cherie Mayman
Magen Southam
Becky Bosque
Ora Weiss
Beverly Alexander
Melinda Cooke
Cherie Mayman
David Pasquesi
Deborah Parker
Valerie Gladwin Montgomery
Jim Dunn
David Larkin
Dana Wahab
Marie Helene LaRue
janine getler
Daniel Ridge
Belinda Keenen
Nancy Blackwell
Sharyl Klettke
Bowen Jose
Dan Eule
Russel Thompson
Mary Beth Kilmer
Quantum Assembly Corporation
Laurel Renardson
rose summers
Adelaide McLean
Linda Talbot
Karen Stoaks
Keri Wickham
Francine Knight
Frank Certo
Craig James
Joanna Brown
Robert Saltz
David Rigall
Erica Helchen
Kelly Anderson
Elizabeth Griffith
Helen Grieco
Lesley Stoneman
Ix
Susana Estrada-Berg
Bryan Swan
Patty Blazer
Sheriden Clarry
judith nylen
Candace Kravitz
Lorraine marden
Antonio Carella
Philip Keegan
Peter Saucerman
Jill Anderson
Keith Forman
Yorke Consulting
Max Yancy
Terry Whittier
Lydia Lewis
Christopher Sidle
MaryJo (MJ) Hood
Tierney Tully
O'Malley-Keyes Fine Art
Kristin Thigpen
Sheri Resnik
Trish Brewer
Patricia Cohen
Joan David
Marijke Steedman
Gerd Kellermann
Rell Oliver-Braddock
Michael Smith
Helen Freedman
Carly Owens
Jen Sims
PETER ENNEN
Thomas W Johnson
Amy Henderson
Stephen Weiss
Becky Bosque
Annie SteinbergBehrman
James Minton
Lori Beth Harris
John Scott
Jacklyn Mork
Jeanette M Hood
Margaret O'Neil
Karen Cord
Randy Billet
Jane Griffiths
Elaine Barbetta
Linda Durnell
Amy Hubbard
Kristi LaHaye
TrustedRiders Inc.
Mira Rubenstein
Michael Hoope
Diane Packer Friedman
Andrew Rymer
Ben Rojas
Penny Weaver
Colette Boyle
Robin Schumacher
Cindy Hunston
Dale Bernards
John Brendan Winters
Carol Fountain
Scott Durrant
Monica Grayless
Terrance Manson
Robert McKinzie
Janet Zeman
ANDREW MACNAIR
Lynette Seliger
TerryAnn Glandon
Mari Connors
chris primi
joanne groshardt
Anthony Lightman
Gregory Pickrell
Cheri Barauskas
James Curran
Jane Flagg
Amelia Polito
Susan Wolf
Dr. Glenda Wilkes
Trude Stenhammer
James Doyle
James Goeke
Carol Flanagan
Jillian Bailey
Ann Pape Gerardi
Barbara Mackenzie
Russ Johnson
Michael Gill
Michelle Wiggins Darby
Kerry Gregg
Cynthia Vernon
Douglas Rushing
Jane M. Hart
Aileen Margaret Exeter
Jon Davis
Robert Wichert
Kim Crockett
Linda Bloomfield-Schess
Kelly Koplin
Lorraine Jolly
Stephen Hemrick
Jean Royson
Holly Peppe
Pete Pepper
David Pasquesi
Margaret Conrad
Daniel Hornbeck
Christine Hartley
Lee Flynn
Knox M Henry
Steve Land
Kimberly Kaspari
Gwen Jones
Susan S Kelly
Suzi McVoy
John Murphy
Karen Christopher
Anne Osborn
Zach Gilbert
Robyn Goodhart
Jennifer Keane Mackinnon
Max Hunter-Rogers
Ramo de Boer
Clinton Strong
Geoffrey Gantt
Claudia Disend
Carson Kautz-Turnbull
John Acomb
Jennings Aske
frank villaro
Elizabeth Norwood
Angela Hose