At first sight, it's a normal supermarket on a large shopping street in the Berlin district of Steglitz. Shopping carts await customers at the entrance in neat little rows. Beyond them are shelves packed with muesli, tomato sauce, chocolate, sausages, ready-to-eat meals, coconut water and craft beer — the same items found in grocery stores throughout the city. But these products are different. Each and every one of the goods in Sirplus Market is expired, mislabeled or simply unattractive. 
The customers don't mind. Quite the opposite. That's what they're here to buy.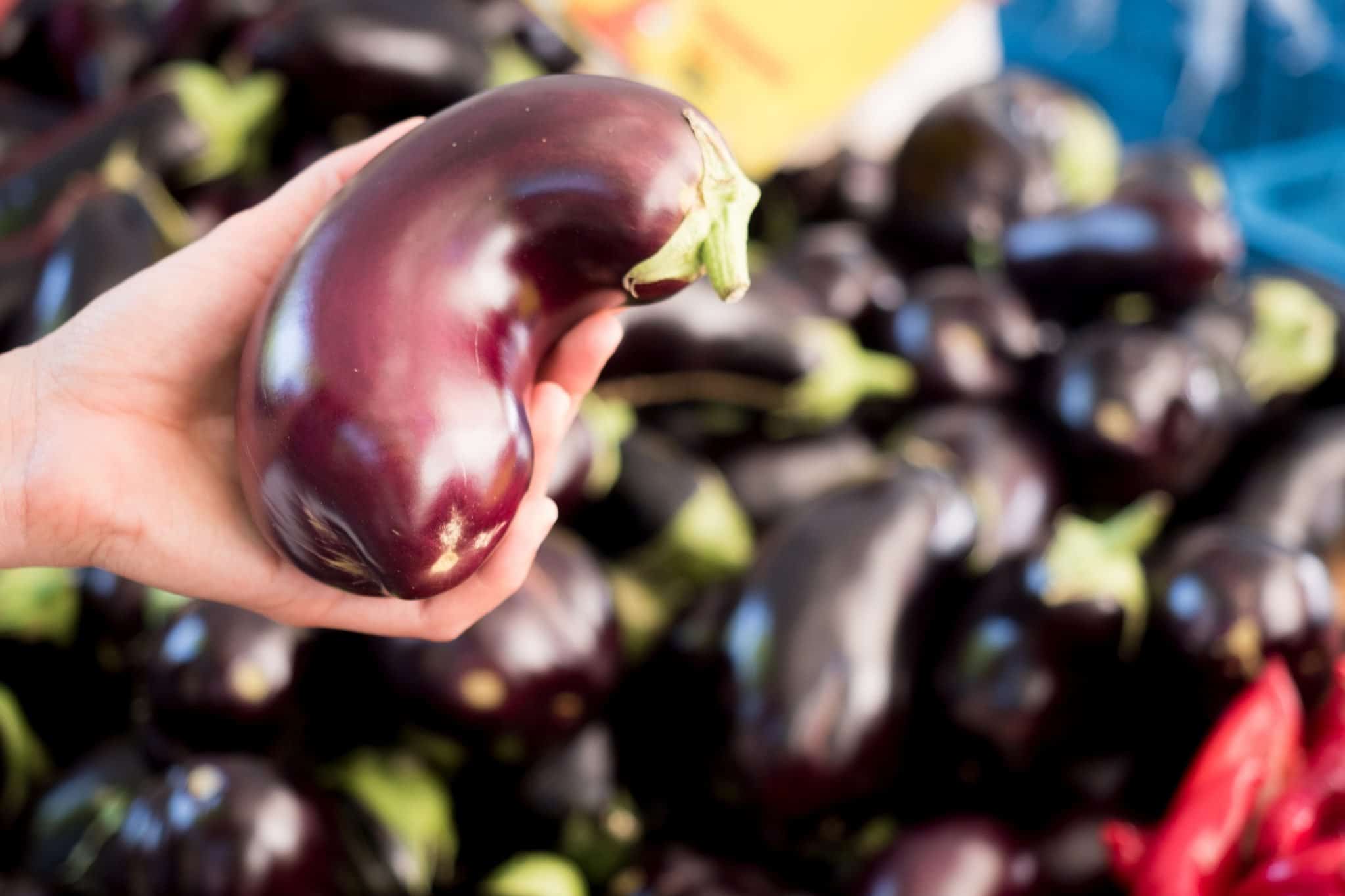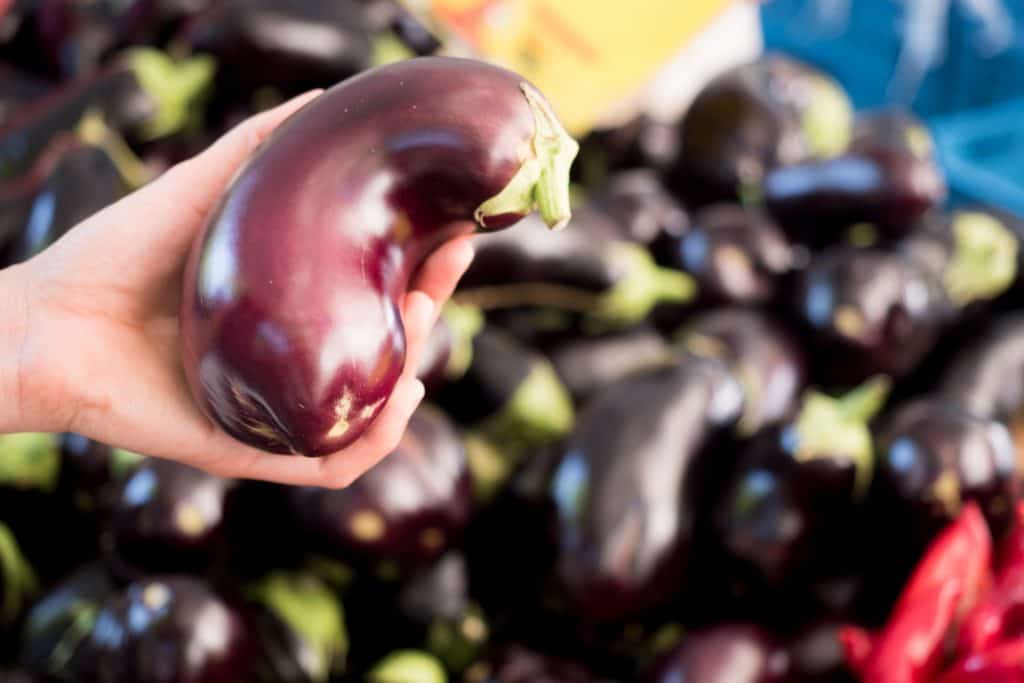 On a recent morning, Raphael Fellmer rushes through the glass doors and straightens the row of shopping carts. He then takes a look around the room and nods contentedly. Even this early in the morning, his supermarket is already well stocked. Misshapen cucumbers are piled in the produce section; aging milk chills in the fridge.
"We want to bring saving food into the middle of society," says Fellmer, greeting a member of the fruit and vegetable department with a hug.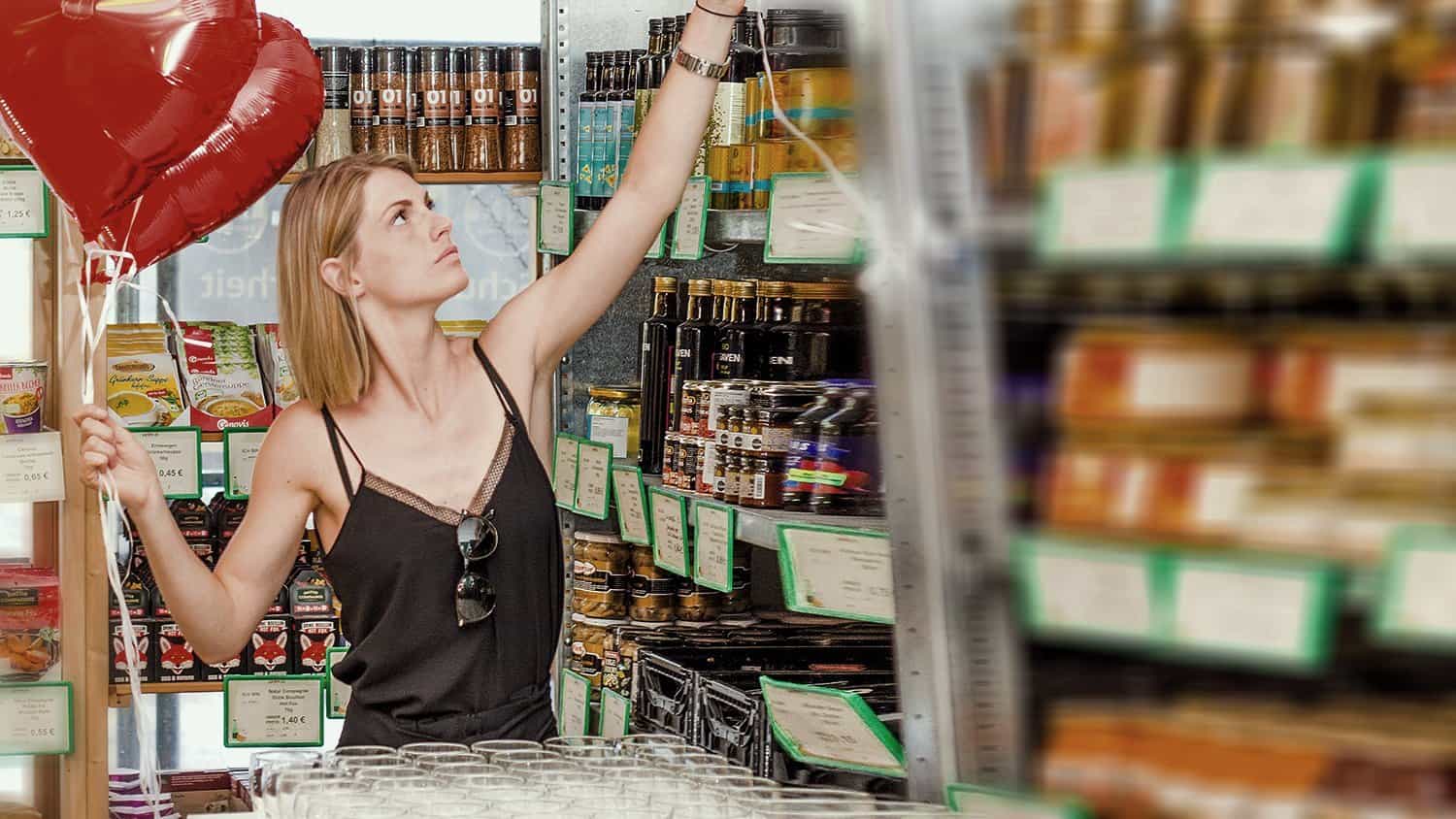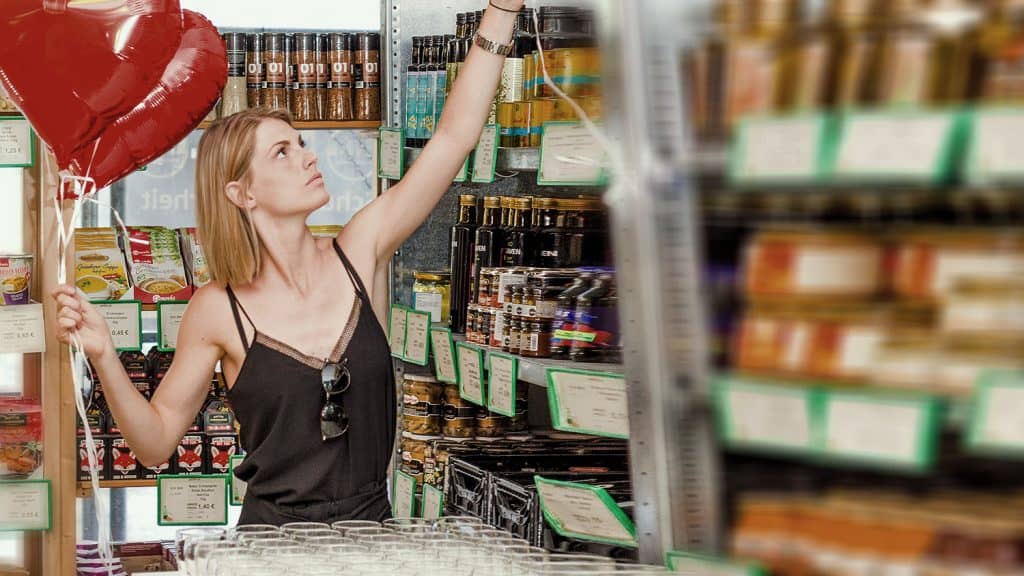 In that, he seems to be succeeding. In 2017 Fellmer and his partner Martin Schott opened their first store in Berlin — an entire supermarket that sold only foods other stores had rejected. Now they own five, employing a staff of nearly 100. One of the branches is located in a new shopping mall opposite the world-famous East Side Gallery. You can't get closer to the city center. 
We're tossing too much
According to the UN, one-third of the food produced worldwide ends up on the rubbish heap, an affront not only to the 800 million people threatened by hunger, but to the climate, as well. "If global food waste were a country, it would be the third-largest emitter of greenhouse gases after China and the USA, with 3.3 billion tons of carbon dioxide annually," explains Fellmer. 
To combat the problem, governments around the world have tightened regulations on food waste. France was an early pioneer — its landmark 2016 law requires supermarkets to compost, donate, or otherwise recycle unsold food. Some of it becomes animal feed, some is turned into biofuel. Most ends up at food banks, which have seen huge increases in their donations as a result.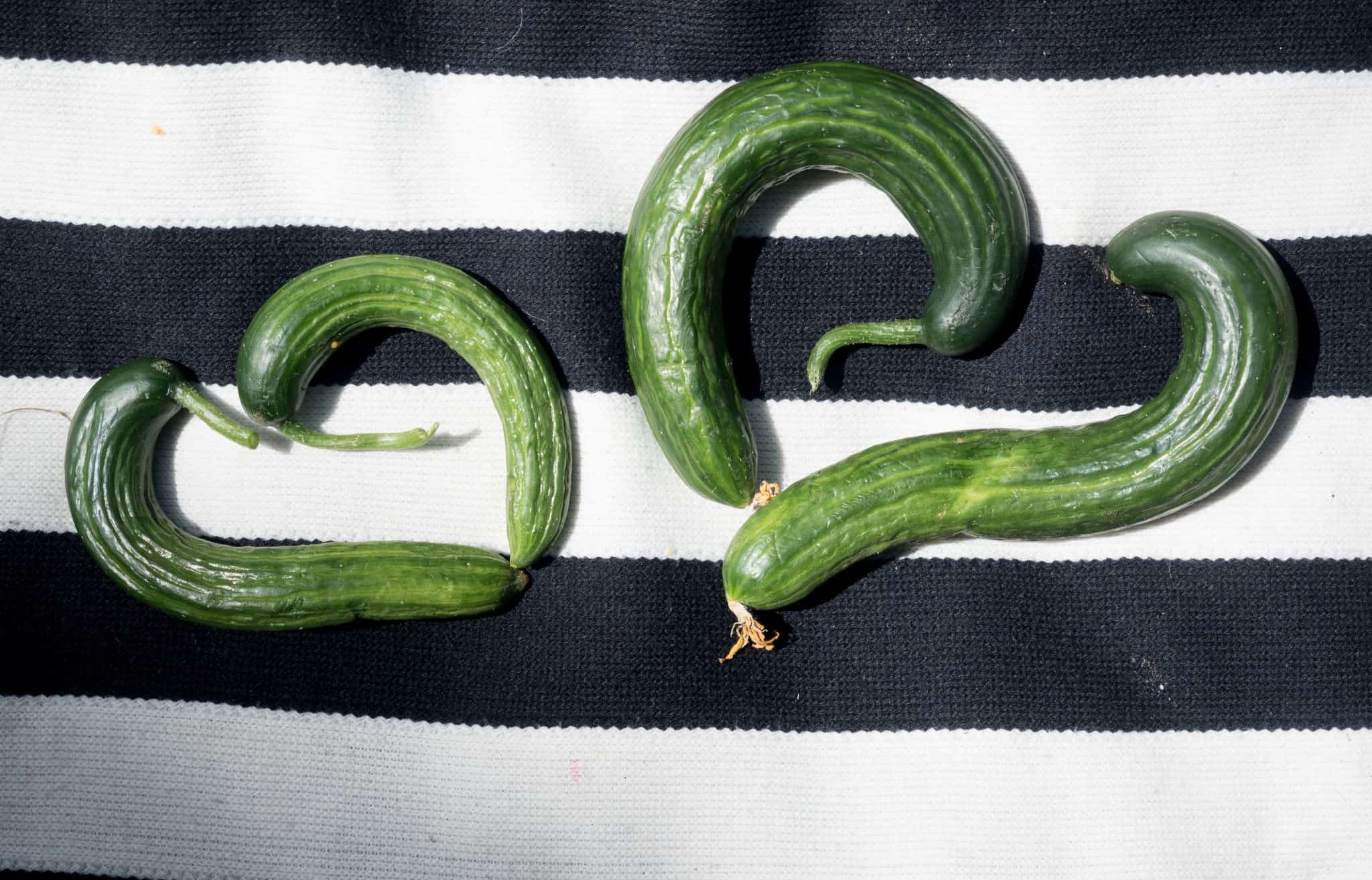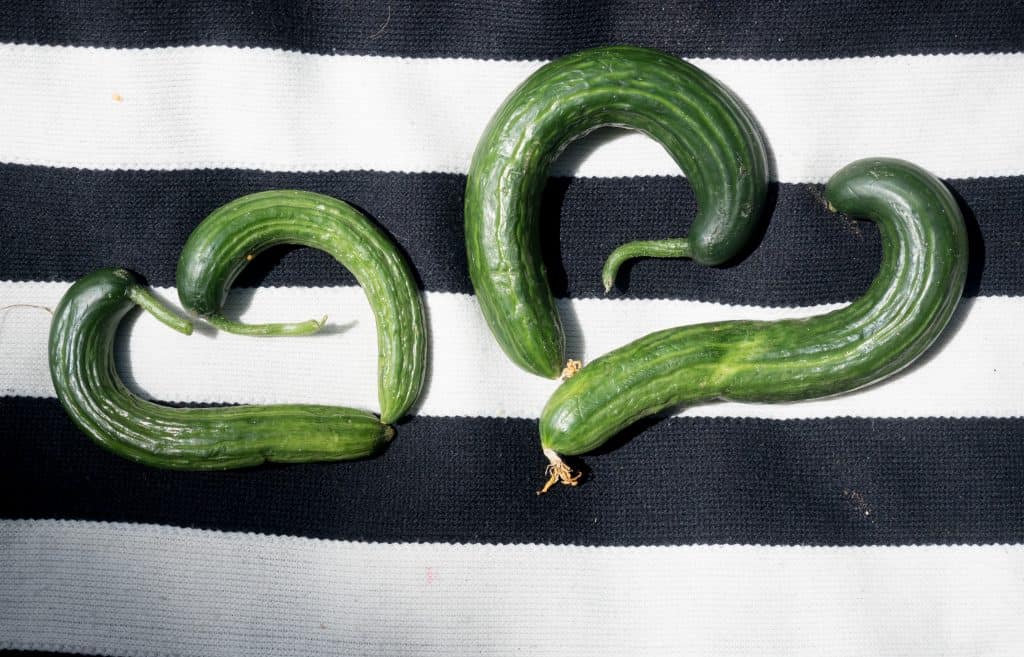 While the law has achieved its intended effect of reducing food waste, it has also led to problems. Some charitable organizations have reported being inundated with food they don't need. Stores sometimes offload rotting food at food banks simply to claim compliance with the law. And the law only applies to supermarkets, which are responsible for a mere 14 percent of France's food waste. (The agricultural sector produces far more edible garbage.)
The private sector offers what is perhaps a more efficient solution. New York's Misfits Market, a Fresh Direct-style produce delivery service, sells cartons of misshapen fruit and vegetables from organic farmers for what the company claims is up to 40 percent less than they would be priced if flawlessly formed.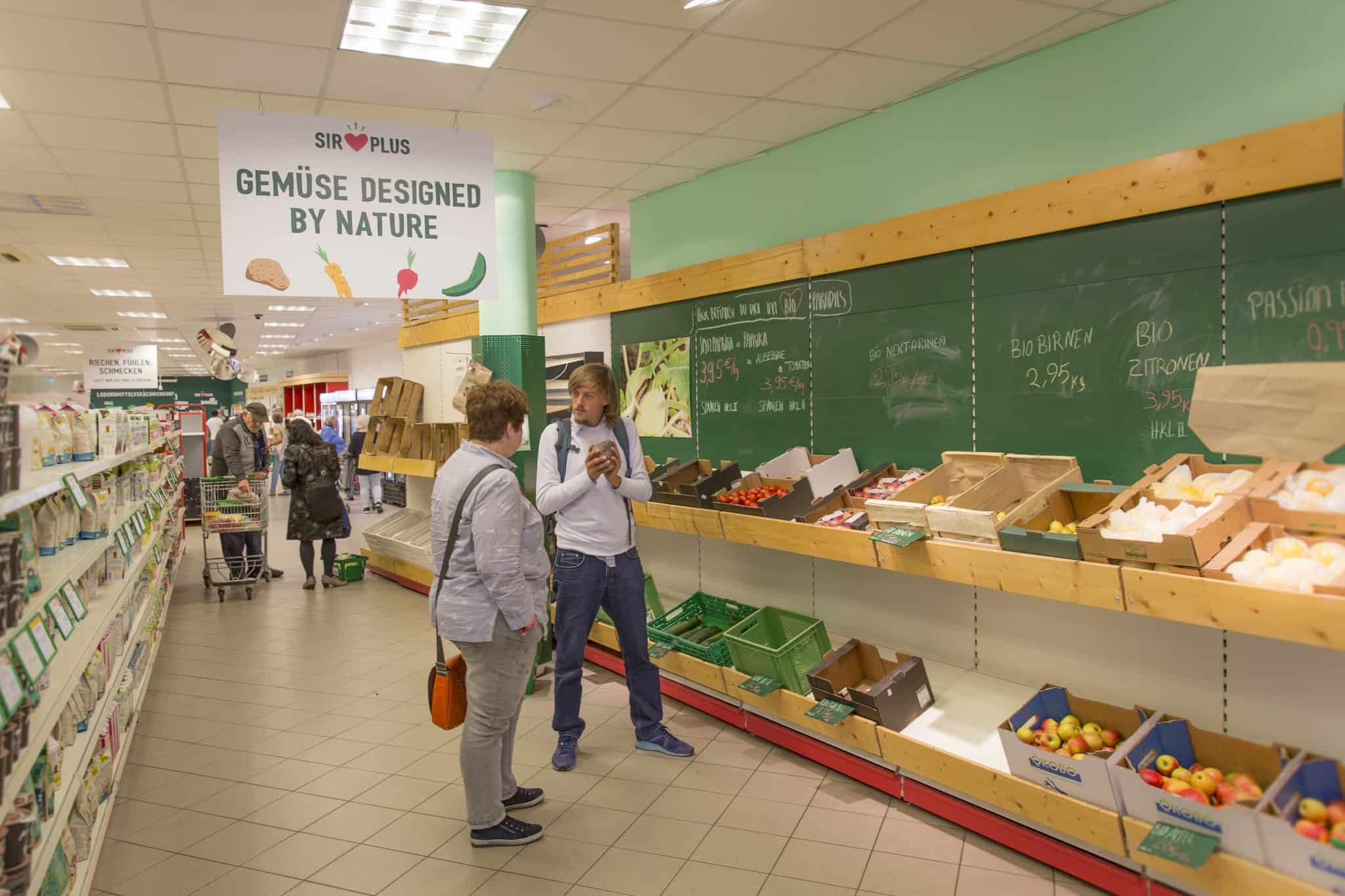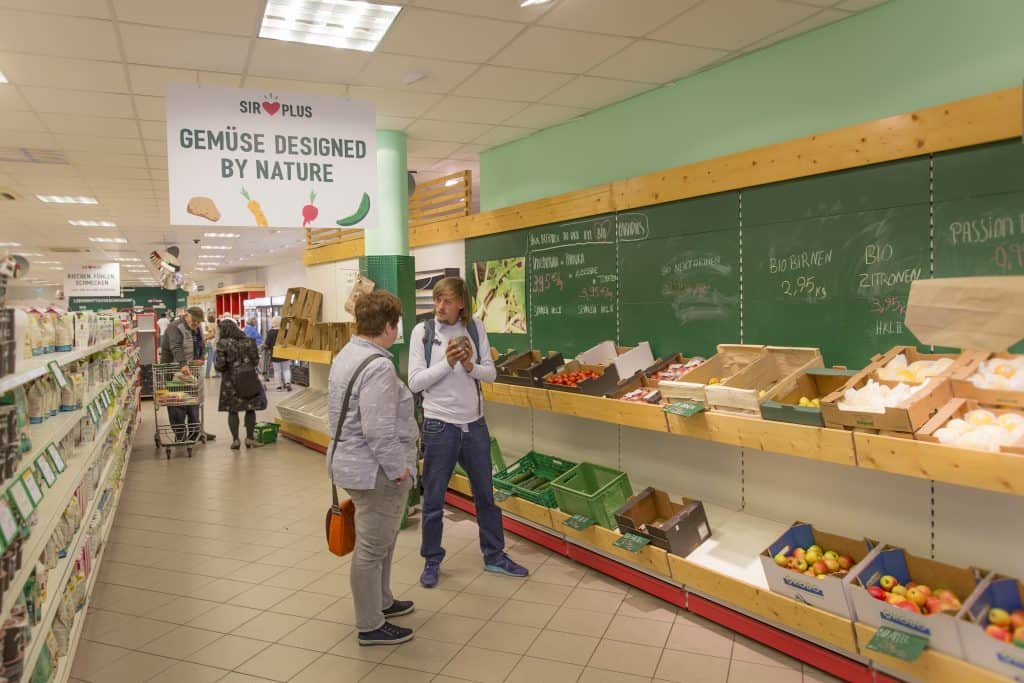 In Munich, the company Etepetete (a German term for someone who is picky) works on a similar principle. Launched in a small hall in the west of the city in 2015, Etepetete has since moved into a warehouse at the popular Munich wholesale market. The company has already saved nearly three million pounds of fruit and vegetables that were scorned by conventional retailers for being too small, too big, or just too weird looking.
There are also apps. Too Good To Go for example, lets restaurants, supermarkets or delicatessens in several European countries sell unsold products and even prepared meals after or just before closing time, when you can pick them up for a very low price. Through the mediation of Too Good To Go, almost 30 million meals have already ended up in hungry stomachs instead of in the trash.
Passing the smell test
When a curious potential customer asks Fellmer about his supermarket, the question is often the same: How do I know the food I'm buying is okay to eat?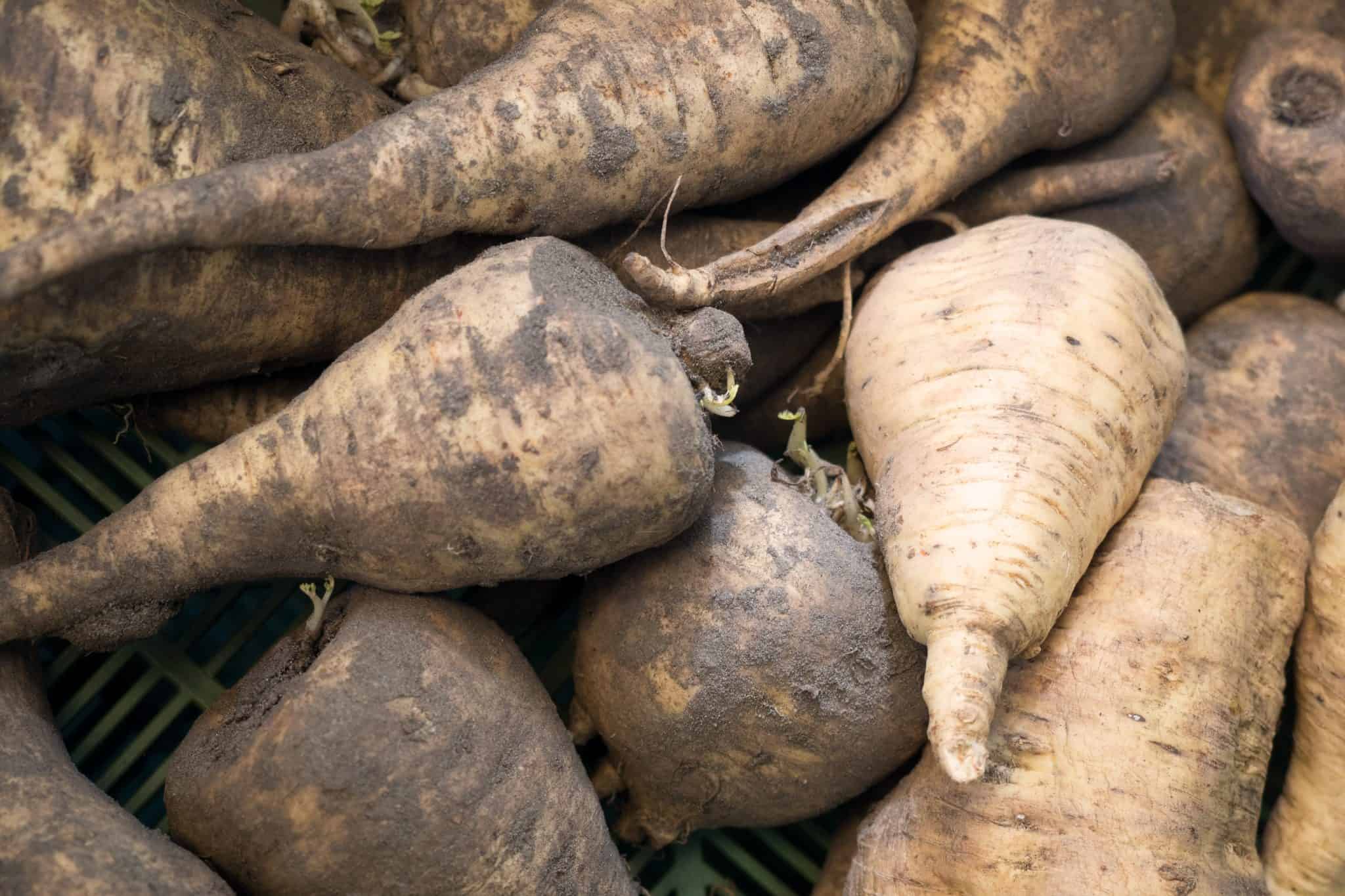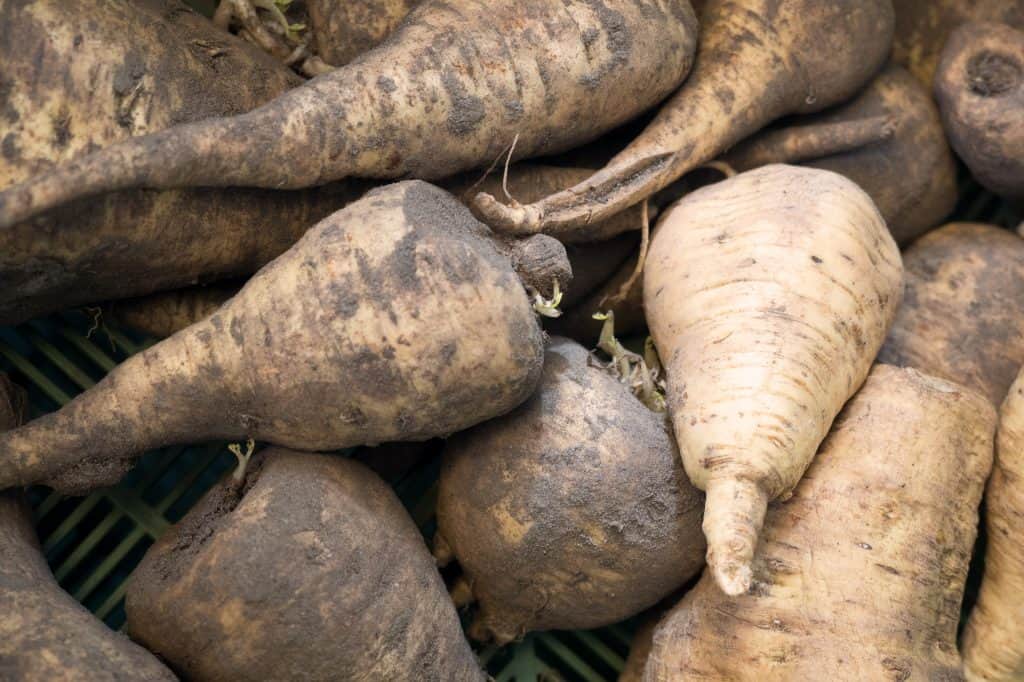 At Sirplus, this evaluation process is the work of Timo Schmitt and his team of four. Together, they ensure that an ugly-on-the-outside nectarine has inner beauty to the core. "We check smell, taste, consistency and packaging," explains the ecotrophologist Schmitt. "If in doubt, we call in a laboratory" — a drastic measure that is only necessary once every few months. As long as the food has been verified as safe to eat and the customer is told that what they are buying is expired or otherwise unusual, it is legal to sell under German law.
Schmitt and his colleagues use a database to track and evaluate every item in Sirplus's 1,000-square meter warehouse and its five stores. This monitoring system allows Schmitt to draw on his knowledge of on-the-cusp groceries to make determinations about what is still of salable quality. He can estimate the likely edibility of dozens of product groups beyond their expiration date — yogurt can keep for an extra six to eight weeks; soft drinks are usually fine months later. An oat milk without stabilizers could go either way, even before it has expired. Sometimes simply giving it a shaking can solve the problem, as it can for instant soups that have separated in the can.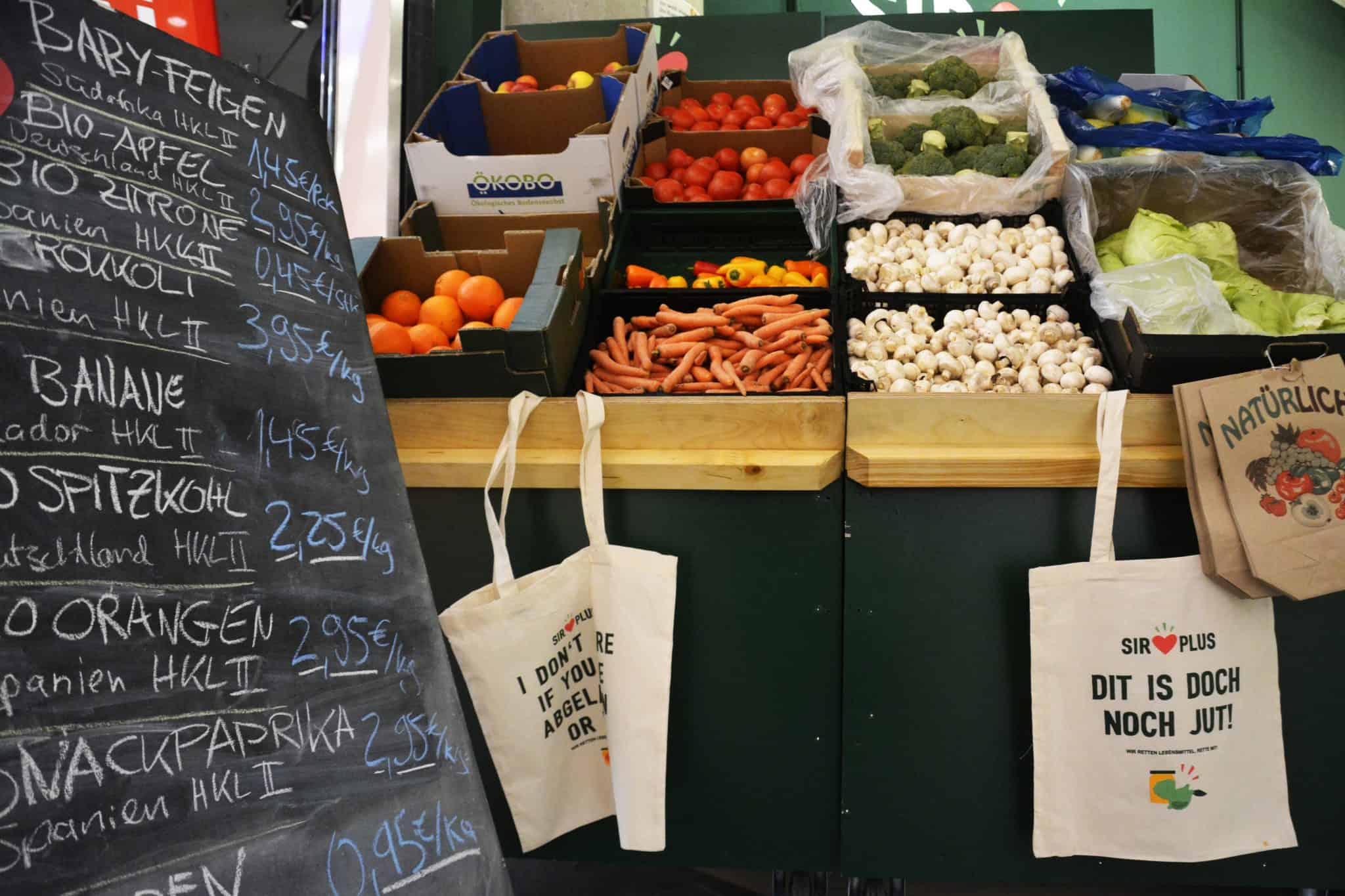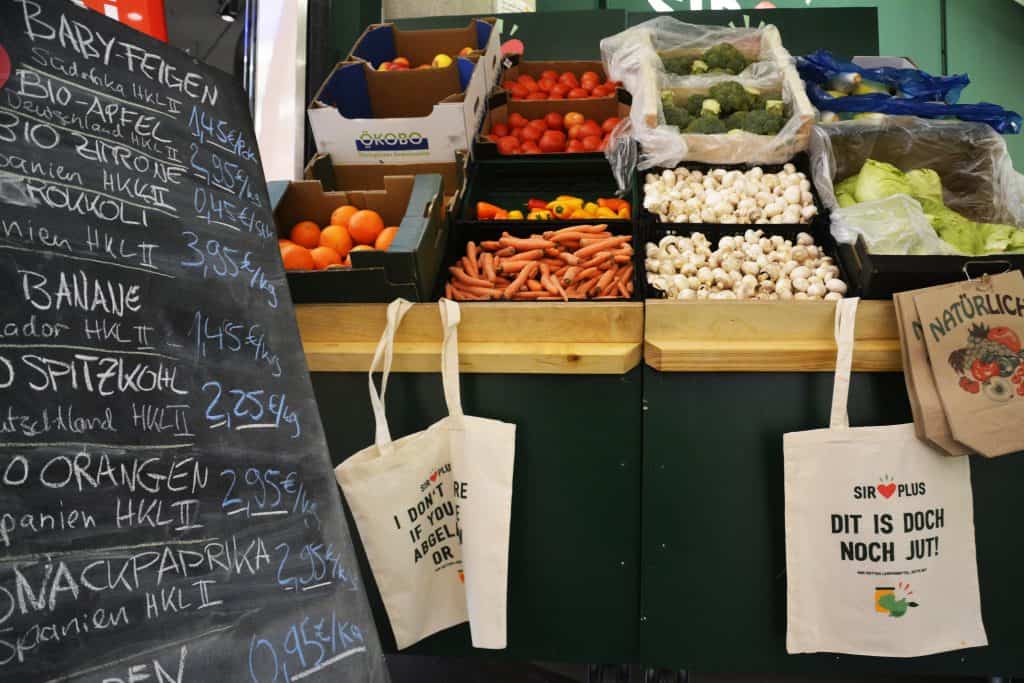 Simple fixes like these make foods that would be rejected elsewhere ready for Sirplus's shelves. Sometimes the offending quality is so minor as to be almost imperceptible, like a packaging misprint or a jam that's not quite congealed enough. It makes one realize how much food waste is avoidable if stores would simply trust their  customers to buy it.
Products at Sirplus are up to 80 percent cheaper than at other supermarkets. In return, its clientele accepts that not everything is always available (or is available at the wrong time, like chocolate Santa Clauses in July.) But Sirplus is working to make its inventory more predictable.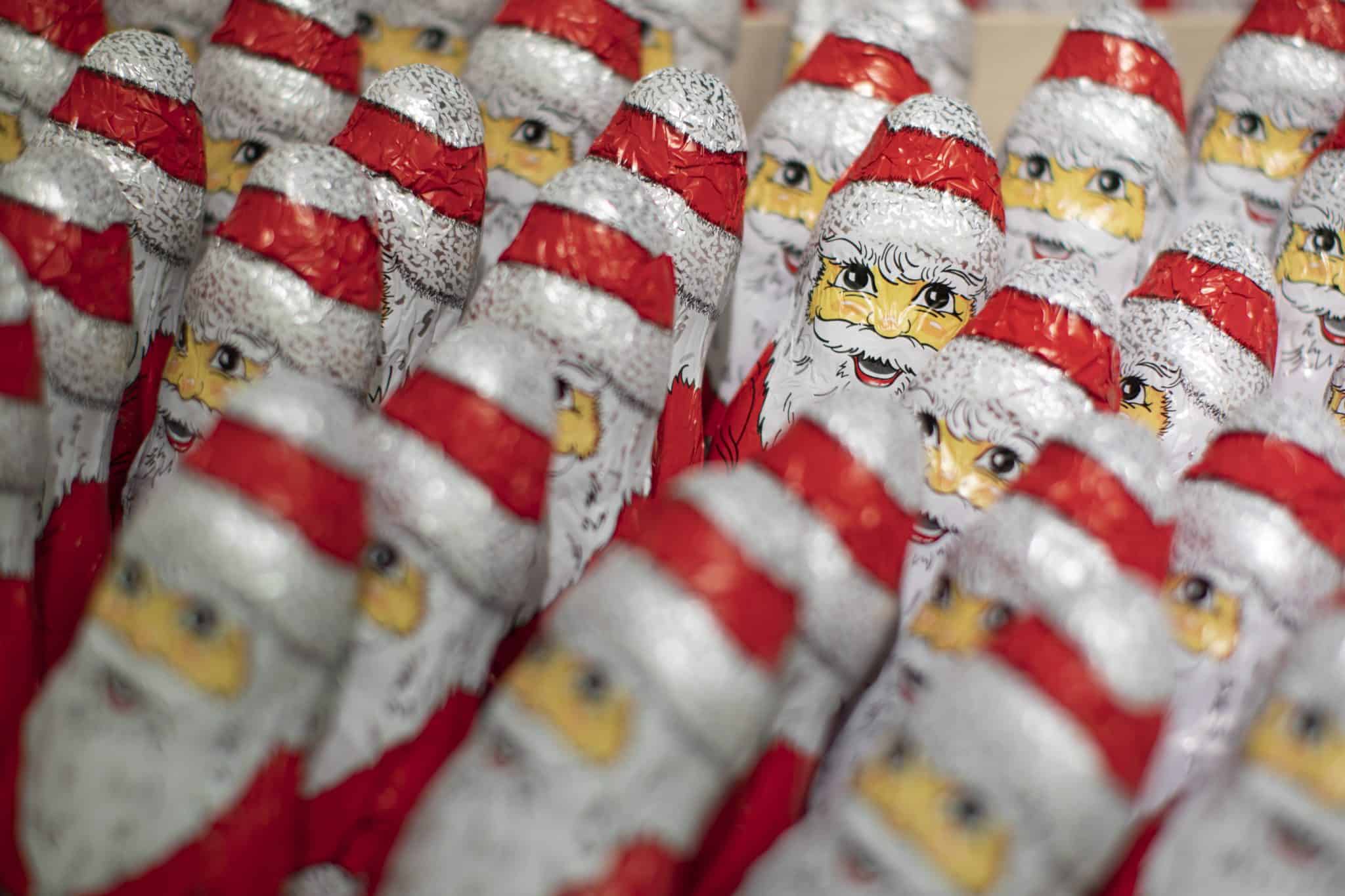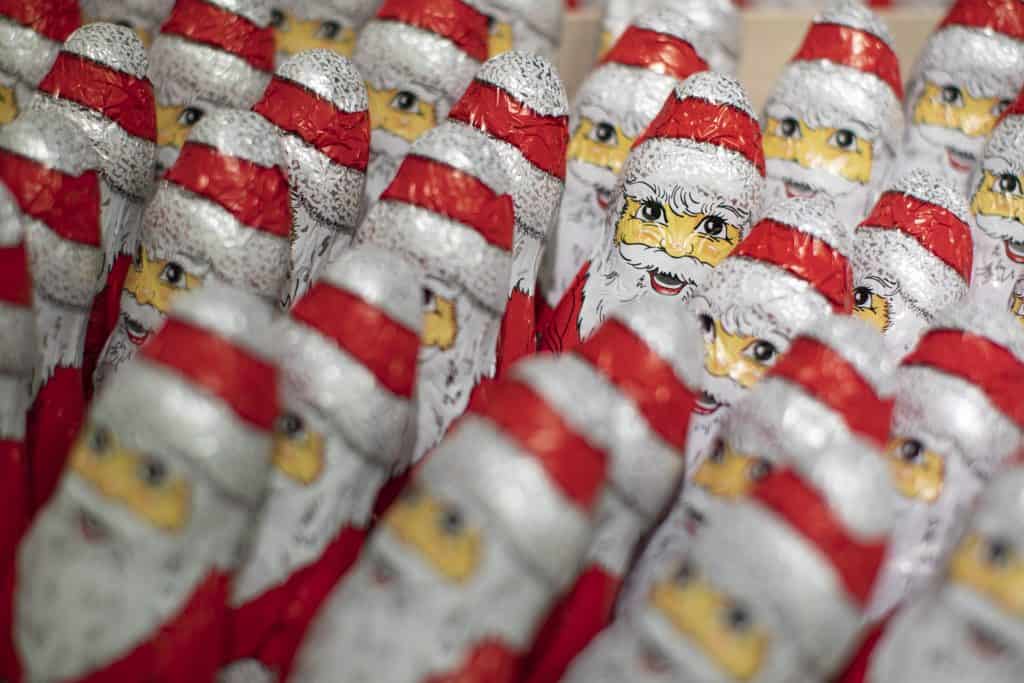 The company now works with 700 partners, including farmers, food producers, retailers and wholesalers, who ship the product they don't plan to sell over to Sirplus. For these partners, working with Sirplus reduces their waste-disposal costs and burnishes their sustainable public image. And having a wide range of partners makes it easier for Sirplus to keep its shelves stocked with a variety of products.
One of those partners is Metro, the global food wholesaler that provides product for small scale traders, restaurants and caterers across Germany. "We do not want to carelessly dispose of [what we can't use]," says Guido Mischok, Metro's regional manager for Berlin. Metro has set the goal of producing 50 percent less food waste by 2025. Much of this would-be waste goes to non-profits, but a lot goes to Sirplus, too — for example, beverages or large quantities of baked goods, which non-profit organizations generally won't accept.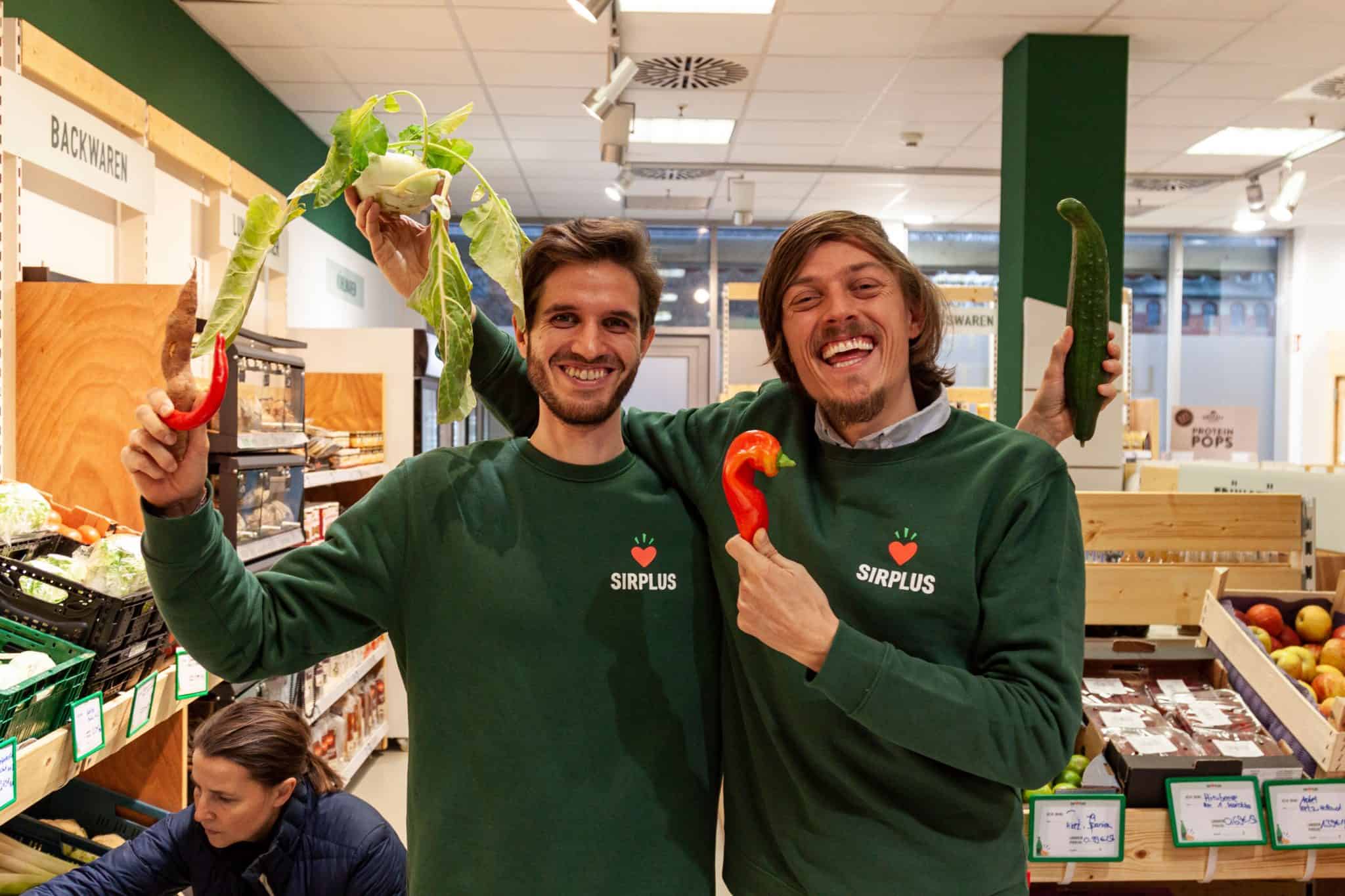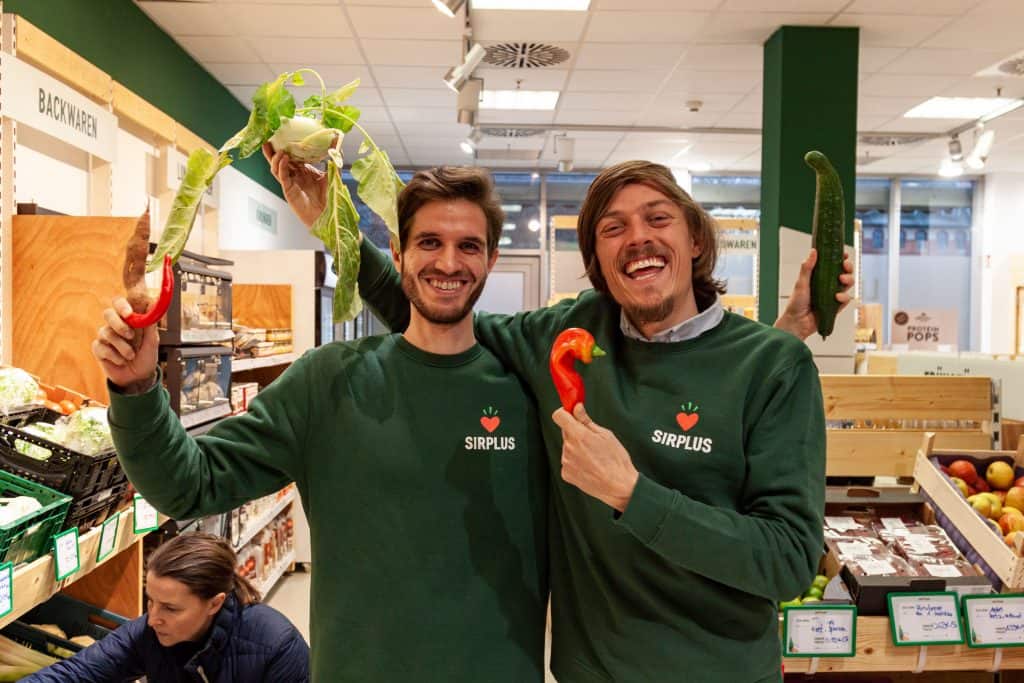 Fellmer launched Sirplus with a crowdfunding campaign and money from a cooperative bank that makes loans to projects promoting sustainability. In 2018 they turned a profit of 1.2 million euros ($1.3 million USD). Last year that profit nearly tripled. The company also recently started a catering service that uses Sirplus food, and launched its own product line, turning, for example, misshapen fruits into jams sold under the Sirplus label. But for all its rapid growth, the two partners always need more money for further growth. They recently announced that they are in talks with three social impact investors to expand the business. 
Despite its success, Sirplus's ultimate goal is to put itself out of business. "That is exactly what we want," says Fellmer. Even as a student of European Studies in the Hague, the now 36-year-old father of two was outraged by the wasted food he saw all around him. Together with like-minded friends, he would fish half-eaten sandwiches and pastries out of rubbish containers. Later he founded an organization called foodsharing, which connects people who can't use their soon-to-expire food with others who can. Today, foodsharing is an international organization with 200,000 registered users and 40,000 volunteer food rescuers. 
Despite Fellmer's ambition to see the food empire he has built become obsolete, Sirplus isn't likely to be superfluous anytime soon. It is routinely offered large quantities of food that it cannot accept for lack of space. "Fifty pallets of muesli or a million croissants is simply too much for the current structures," says Fellmer. Sirplus is now focused on growing its online sales, opening new branches and setting up a franchising system for other cities. There is no shortage of ideas. Fellmer smiles. "After all," he says, "we don't just want to save food. We want to save the world."