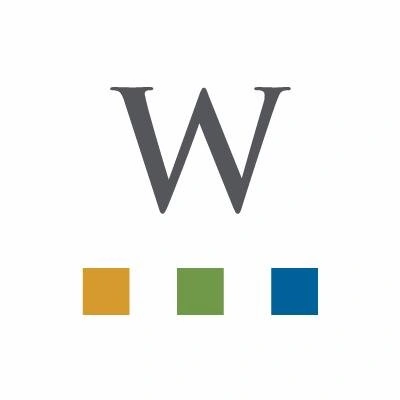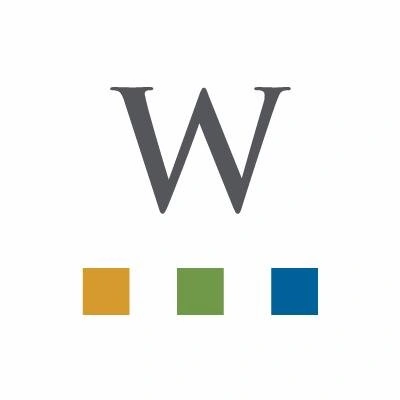 Waterline is an ongoing series of stories exploring the intersection of water, climate and food, told through the eyes of the people impacted by these issues. It is funded by a grant from the Walton Family Foundation.
On a morning in late July, Palu sits in the sandy yard of her brown house. Nearby, in the shade of a sheesham tree, lies Kali, one of her cows. A monsoon rain has just passed through, but now sunlight blazes down from the clear desert sky once again. Here in the Thar Desert, the monsoon season lasts only two months, and summer temperatures sometimes soar to over 120 degrees. 
These challenging conditions make Palu's small, solar-powered oasis, where she can grow fresh greens for her cattle right next to her house, all the more miraculous. In the barn-like structure, multi-level frames are constructed of PVC pipes with tiny sprinklers. What looks like makeshift scaffolding is, in fact, a wellspring of homegrown innovation. Nearby, plastic trays will soon be spread with soaked seeds. In eight days, these seeds will grow roots, stems and leaves to become animal food — the bedrock of her way of life.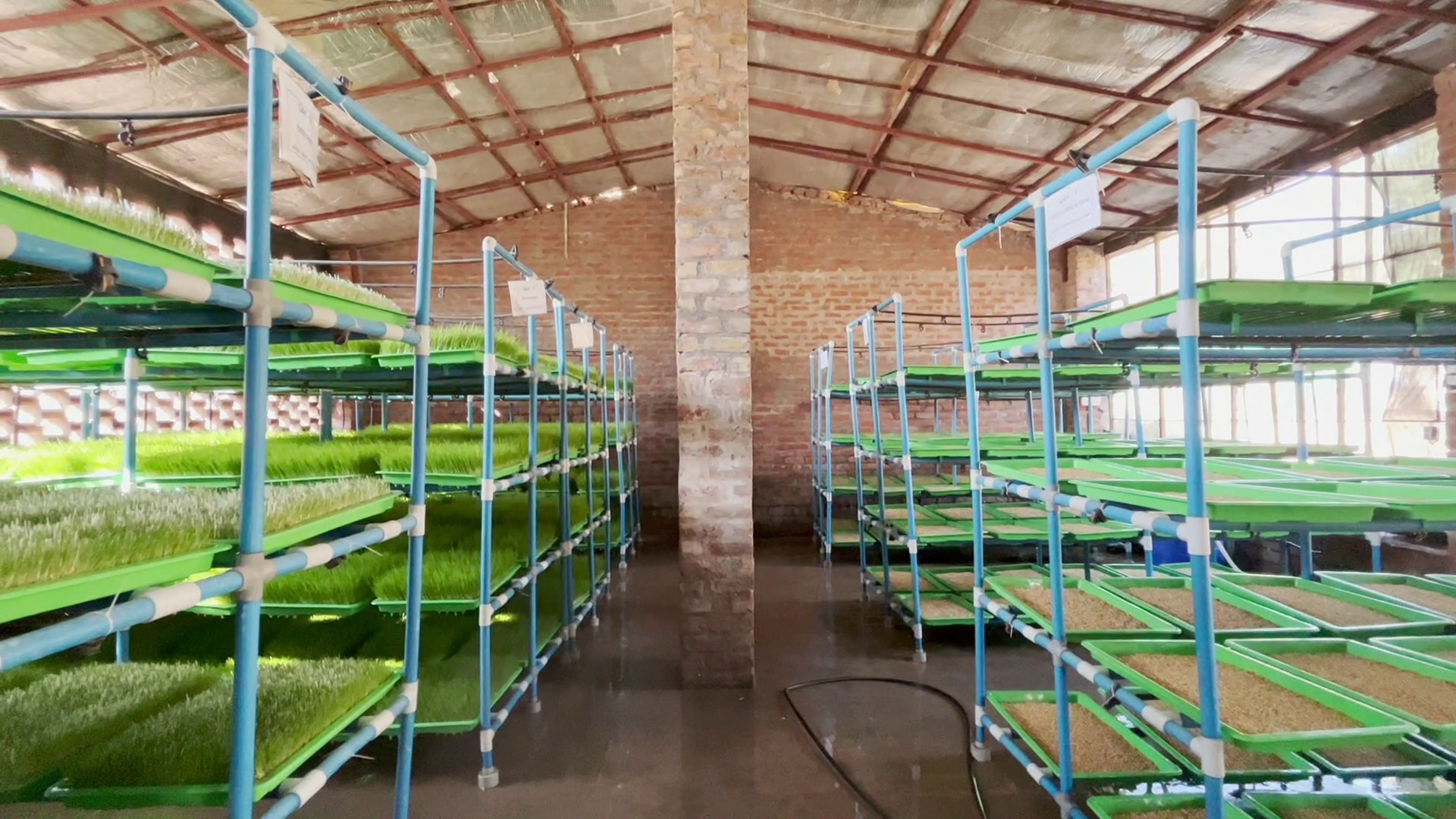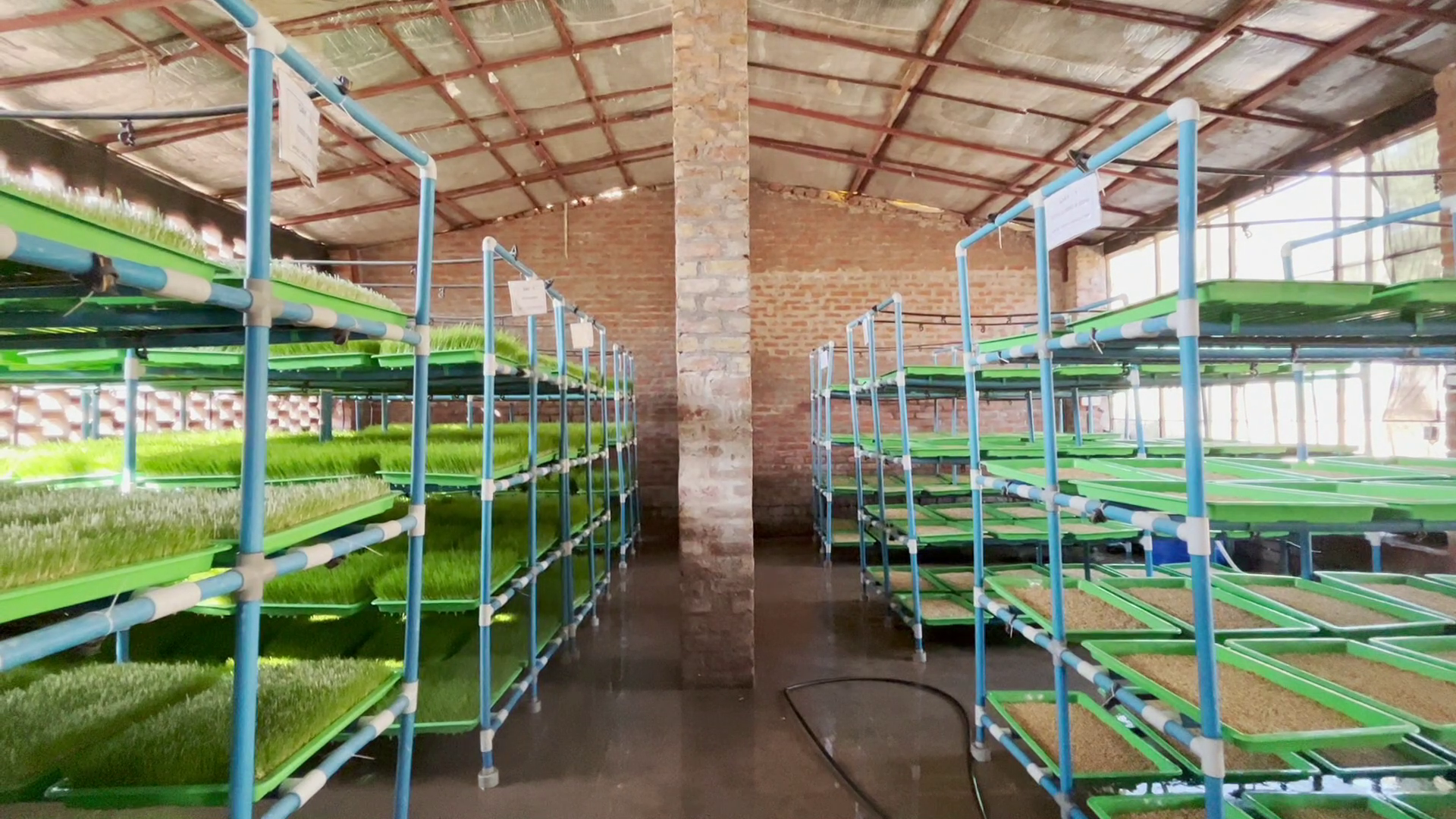 Palu, 36 and her husband Hemaram, 40, are pastoralists, Indian farmers who subsist on the crops they grow and the animals they raise. They go by single names, a common practice among their marginalized Dalit caste. Their family of seven lives in Ghantiyali, a rural village in the western Indian state of Rajasthan. The communities in this region, nestled deep in the Thar Desert, largely practiced pastoralism for centuries. 
That changed after the partition of India in 1947 and the construction of a canal in the 1950s, built by the government to assimilate pastoralists into a system of agricultural land ownership. Families that, until a few generations ago, moved around with their herds seasonally, gradually began reducing herd sizes and farming more. "Eighteen years ago, we had 60 sheep, ten cows, five camels and an ox," says Hemaram. "The animals gradually reduced. Our kids began to go to school, so who would graze them? Also, there's not enough land for grazing. And there was a lack of green fodder." 
Crushed by negative news?
Sign up for the Reasons to be Cheerful newsletter.
For pastoralist families like theirs, preserving their traditional practices is an uphill battle. Water shortages and erratic rainfall, exacerbated by climate change, have made growing animal food, or fodder, increasingly difficult. But hydroponics –– a method of growing fodder with just a fraction of the water normally required –– is changing that. New hydroponic farms like the one next to Palu's house are appearing in the remotest regions of Rajasthan, allowing desert-dwelling pastoralists to grow fodder for their animals nearly year round. In doing so, these new farms not only nourish cows and goats, they sustain a culture that might otherwise fade into the past.
In pastoralist communities, a majority of the work managing livestock is done by women and children, says Aakriti Srivastava, founder of Bahula Naturals, a startup that works with small farmers and herders in the region to market their products.
Palu embodies this reality. "I take care of all the animals by myself," she says of the eight cows and goats that she tends to five hours a day — bathing, feeding and milking them; cleaning the shed; and collecting fodder for them.
Until recently, collecting this fodder was no easy task. In the afternoons, Palu would walk to her farm, located four miles away, to collect fresh fodder. After cutting the grasses and crops grown especially for animal feed, she would fill a large sack and carry the load back on her head. It was backbreaking work carried out in scorching heat.
Then, in 2021, Paula's life took a turn when she visited the campus of Urmul Seemant Samiti, a nonprofit that works to help farmers in the region build self-reliance. In 2017, Urmul Seemant Samiti, along with Bahula Naturals and the advocacy group Desert Resource Centre, asked women farmers what their biggest problem was. "They said it was the time they spent in finding fodder," says Srivastava.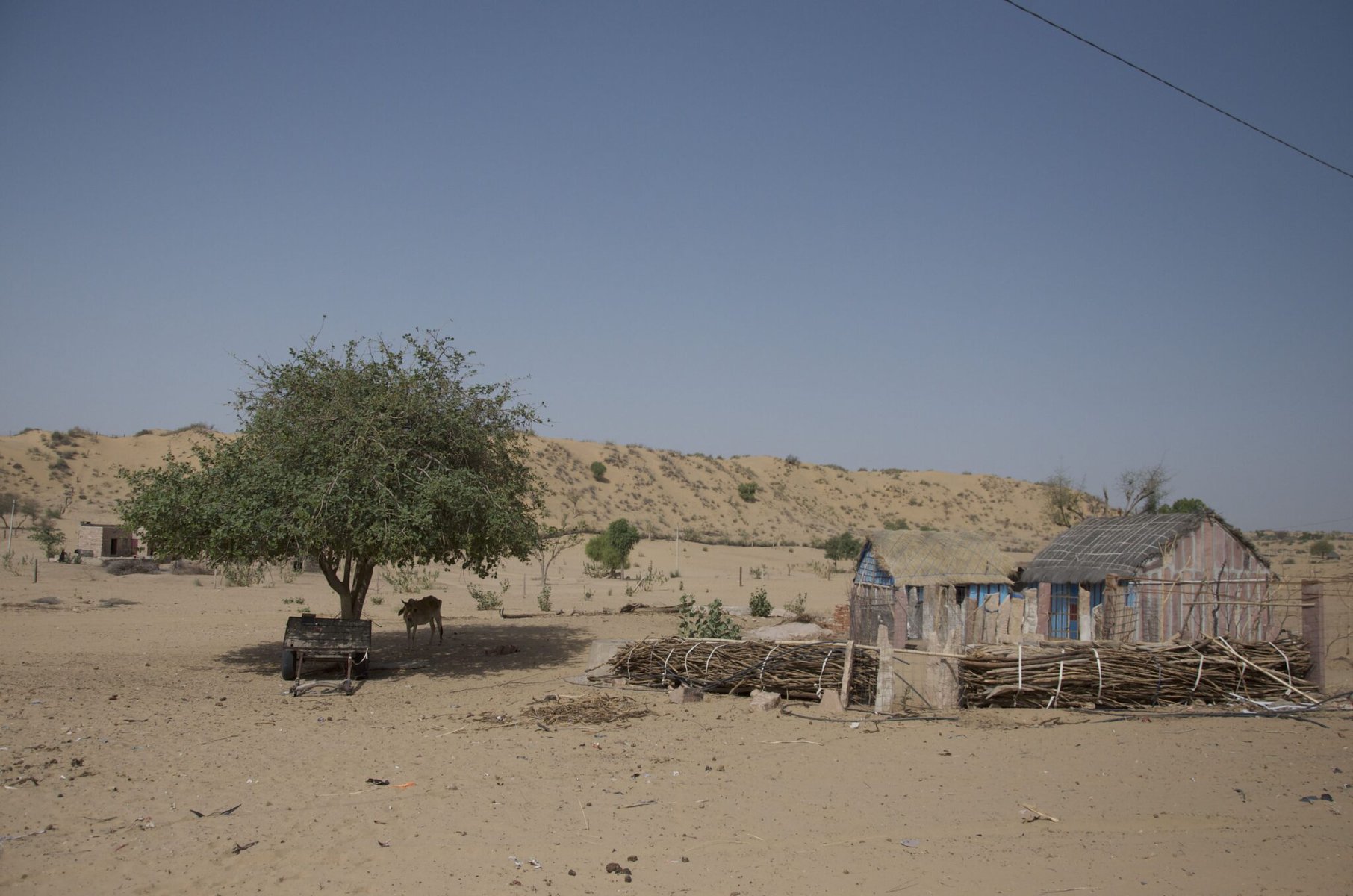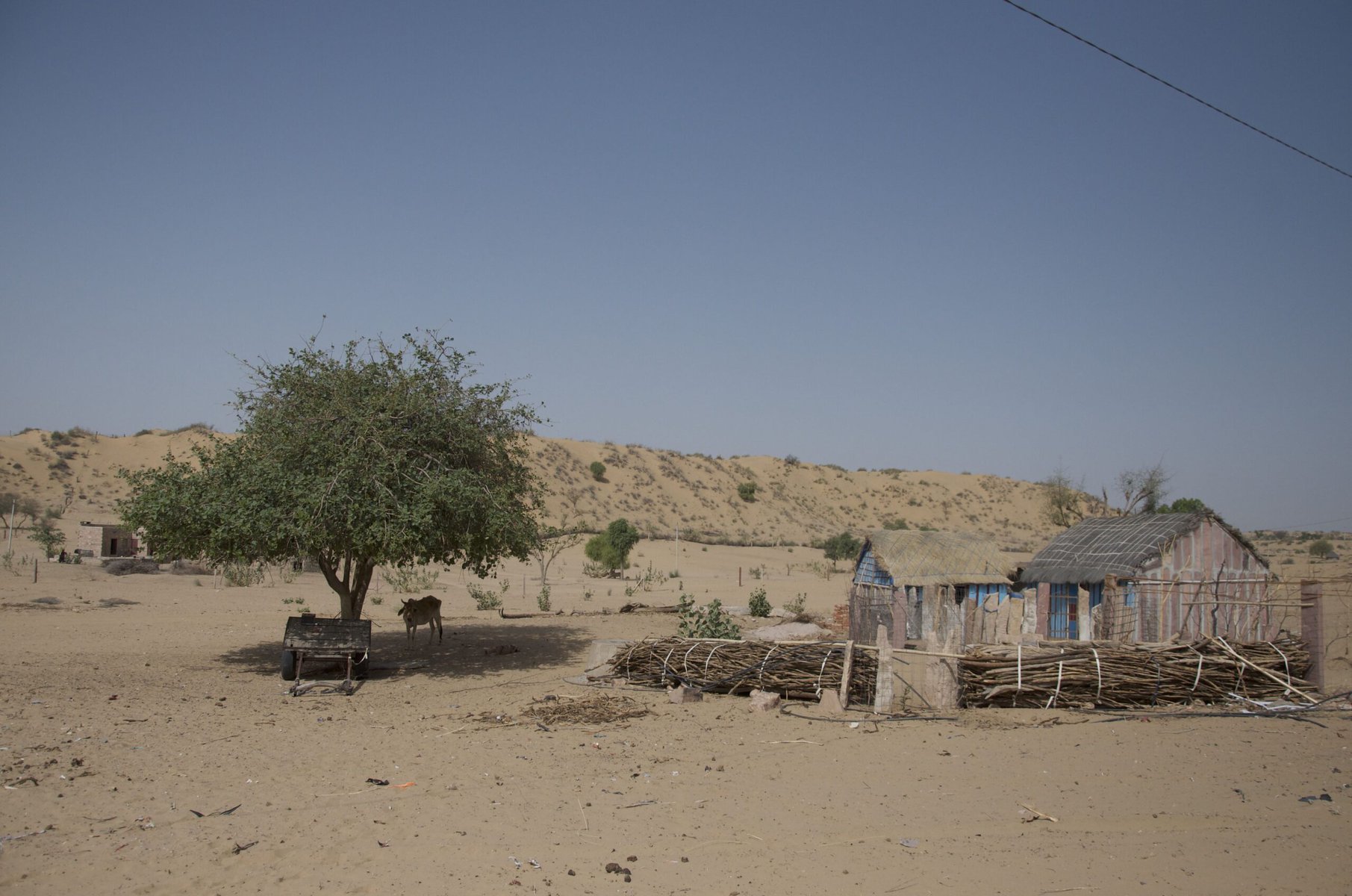 The collective set out to change that with an endeavor they dubbed the Bahulaverse, an ecosystem of policy advocacy and institution building with farmers and pastoralists. Through self-help groups and farmer-producer organizations, they provide farming inputs such as seeds and biofertilizers, encourage microentrepreneurship and run an agricultural processing unit.
At the organization's campus near Bikaner city, Palu learned how to grow fresh fodder in trays with very little water and no soil in a semi-controlled environment. Since Palu already had empty land around her house that her family owned, Urmul Seemant Samiti undertook the construction of the barn-like structure that's now next door. Hydrogreens, a startup that has been working to promote hydroponic fodder in India since 2016, and which has partnered with Bahula to set up fodder stations, built Palu's hydroponic farming machines. Last year, for the first time, Palu's hydroponic fodder station began sprouting food for her animals, eliminating the need to travel great distances to fetch fresh fodder for them.
Not only that, ever since Palu began to feed hydroponic wheat and maize to her cows and goats, she's noticed they've become more productive, producing up to a quart more milk each — milk that is richer than it used to be. And the goats have put on weight.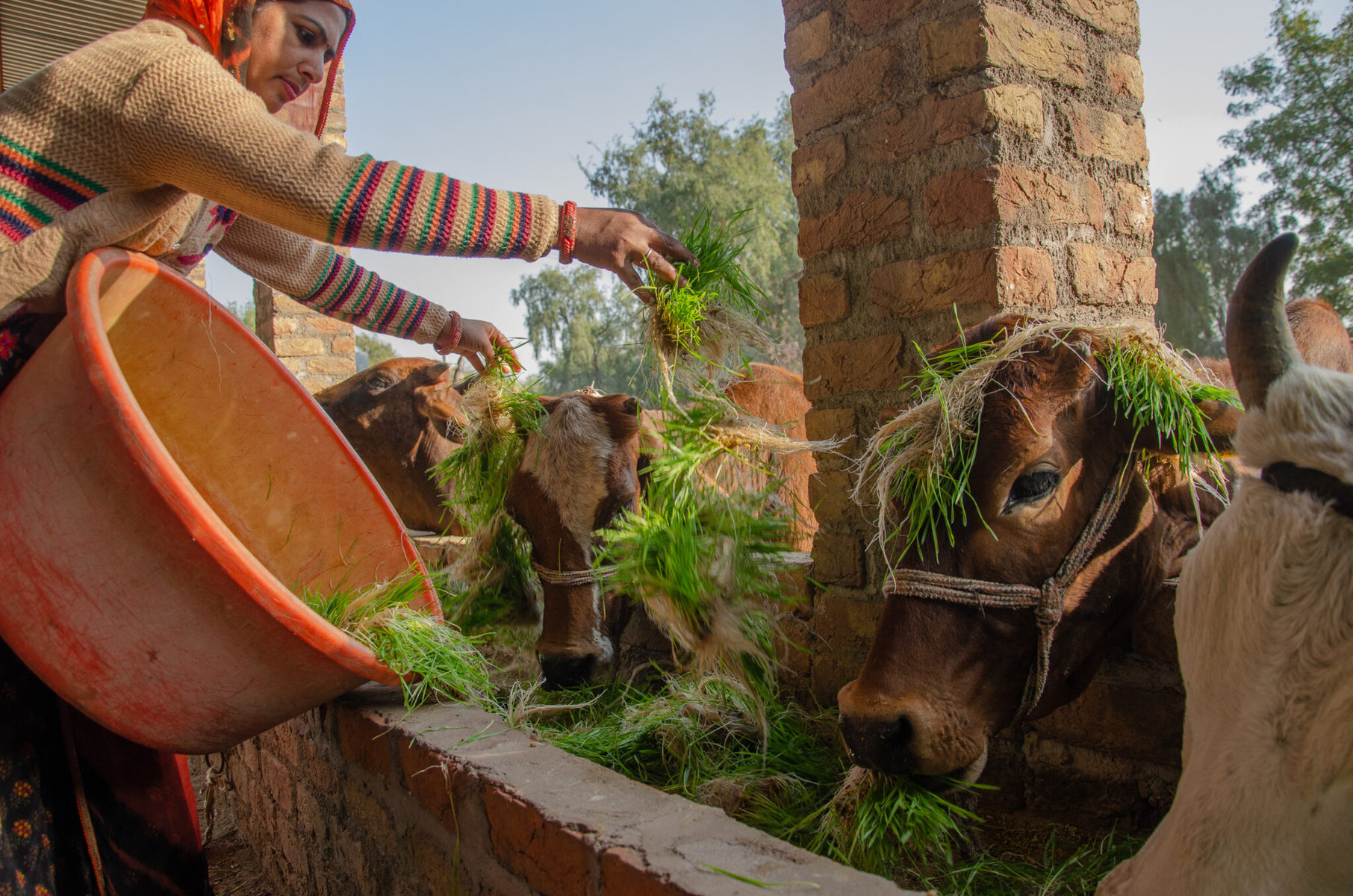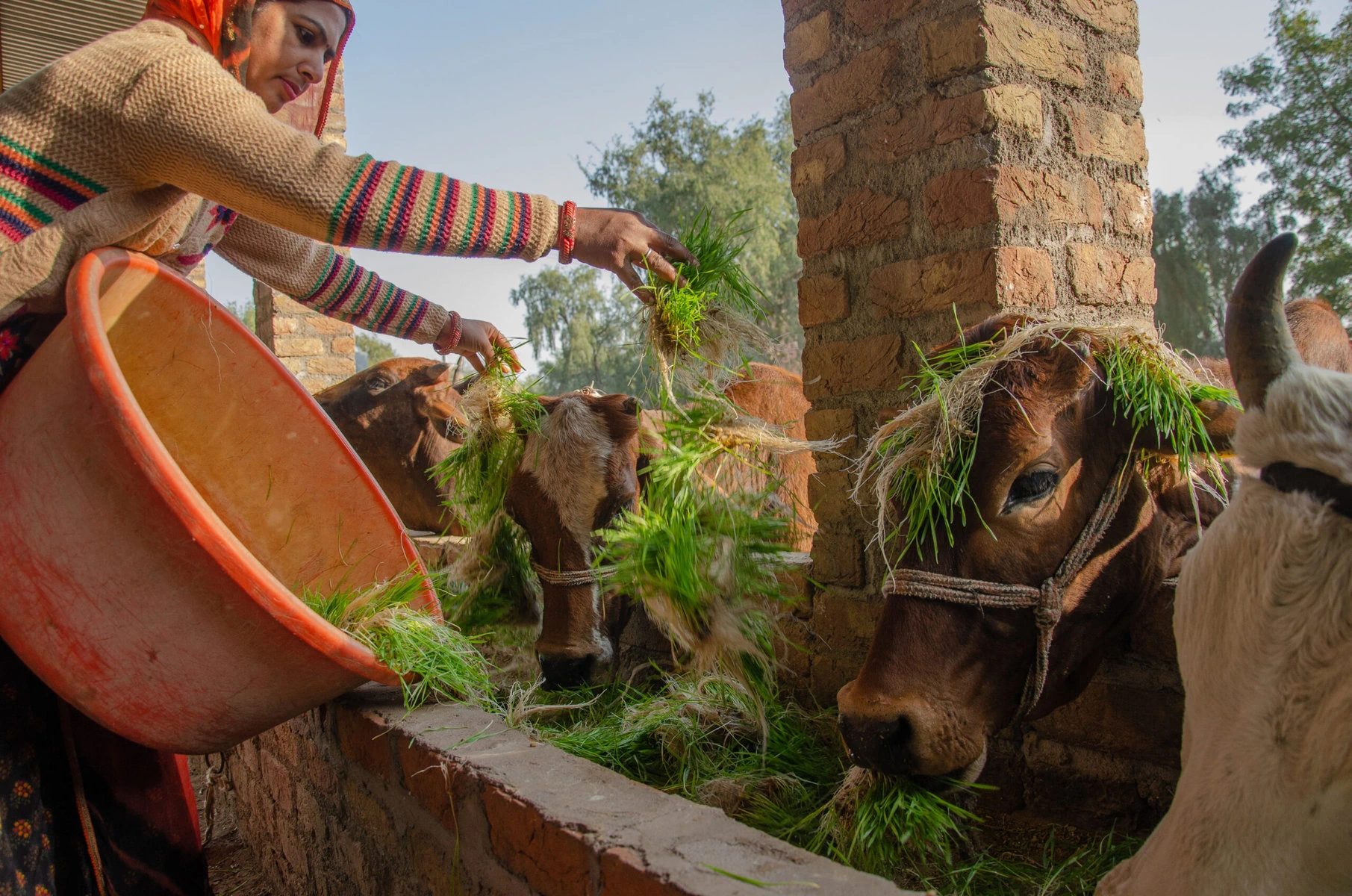 Her observations align with research conducted into the effects of hydroponically produced fodder on animals. "We found that feeding hydroponically farmed maize fodder to calves could replace 75 percent of the crude protein they were getting from a concentrate mixture used to supplement their diet," says Dr. RK Dhuria, professor and head of the animal nutrition department at the College of Veterinary and Animal Science, Bikaner, who co-authored a 2021 study on the effect of hydroponic fodder on calves. Another study published by King Saud University in Saudi Arabia earlier this year showed that barley and maize hydroponic fodder improved digestibility, performance and growth in goats.
This increase in milk quality has allowed Palu to charge higher prices for her product. She even has enough to sell surplus fodder to neighboring farms, and turn it into wheatgrass powder, which she also sells. 
These sales contribute to a critical sector of India's national economy. In 2021 and 2022, India was the world's largest producer of milk, and Rajasthan is the top milk-producing state in the country. But this economic driver is threatened by fodder shortages, and not just in the Thar Desert. According to the ICAR-Indian Grassland and Fodder Research Institute (IGFRI), there is an 11 percent deficit of green fodder in the country. Last year, northern India suffered a fodder crisis resulting from extreme heat that drove down wheat production. 
Circumstances like these will become more common as climate change fuels future heat waves, making local, hydroponic solutions even more critical. Ensuring they don't contribute to climate change themselves, the hydroponic stations and milk processing units run on solar power. And Bahula collects manure from villages to produce biogas, which is supplied to households that have always relied on traditional biomass stoves. 
"We want to produce milk that is green from grass to glass, and contribute to India's net-zero goal," says Srivastava — a goal India has pledged to achieve by 2070.
Vasant Madhav Kamath, co-founder of Hydrogreens, the startup that set up Palu's hydroponic farm, explains how the technology can grow crops with so little water. "The machines we install use fogponics [a subset of hydroponic technology], where a timer is connected to micro water sprinklers which generate fog," he says. This, in turn, regulates the humidity and temperature in the station and aids plant growth.
Kamath claims that with this method, the fodder stations use 95 percent less water than conventional farming. They occupy a small physical space, producing 300 kg of wheatgrass fodder daily and up to 500 kg of maize fodder per day in summer. According to Bahula, the initiative has impacted some 1,000 farmers and 4,000 pastoralists, and increased the quantity and quality of milk produced in the area.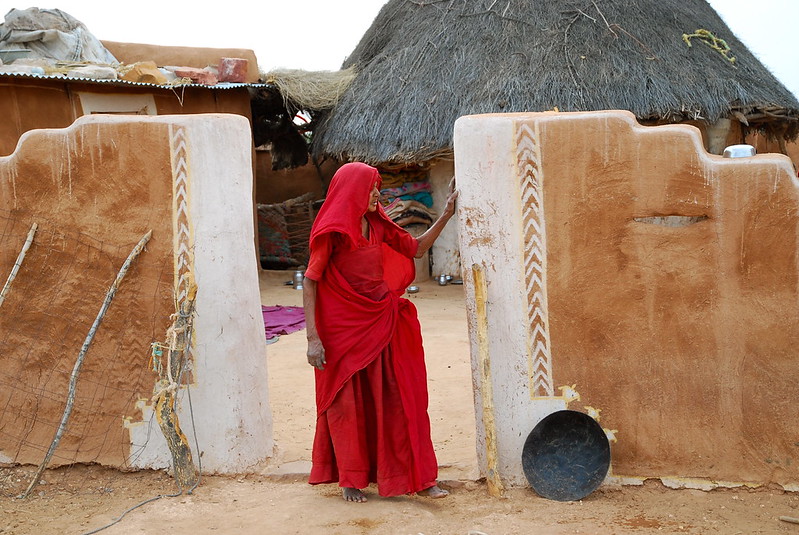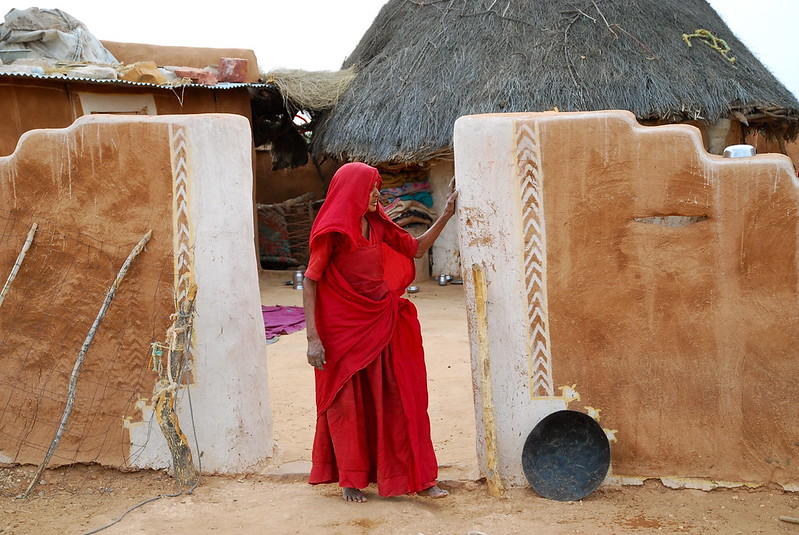 Using hydroponics to grow animal feed in places suffering climate-driven water shortages fills an enormous need. A 2021 market analysis by the think tank Council on Energy, Environment and Water (CEEW) found that the total available market for small hydroponic fodder units in India is worth $3.2 billion. It also estimated that more than 4.6 million small hydroponic fodder units could operate across India, impacting the lives of 16 million livestock farmers. 
And the solution is replicable beyond India. Pastoralism is practiced in arid and semi-arid climates across South Asia, East Asia and Africa. Kamath has received inquiries from Bangladesh to Nepal, Bhutan to Kenya. "Many times I get asked how many fodder stations can be set up," he says. But rapid scalability has challenges. "Scaling up is very hard for hardware-based solutions," Kamath says. 
Perhaps the biggest challenge is the up-front cost –– setting up a hydroponic station typically costs between $22,000 and $30,000. "It takes three years to break even," says Kamath. Even though Bahula invested in setting up the station on Palu's land, she has to pay $20 each week to arrange water for irrigation, which is delivered by truck. "While the cost of the water is recovered from fodder sales, we do not make enough to cover labor costs," says Hemaram.
Hydrogreens has developed a smaller machine that costs $183, to make the technology more accessible to small farmers. "There is also a need to develop a market for hydroponic fodder," says Srivastava, who feels that farmers lack the knowledge about its benefits and still tend to rely on locally farmed green fodder.
Bahula's fodder stations are still in their initial stages and can reach only a limited number of people in the Thar Desert, which is home to a vast and scattered population of pastoralists. What's more, the same climate-fueled atmospheric changes that the hydroponic stations are meant to mitigate can damage the stations themselves. After a recent sandstorm, the roof of the station in Bajju collapsed, twisting the iron rods that held the solar panels. But 60 percent of the materials were salvaged and the station was rebuilt. "We are currently doing research on using shipping containers to house the hydroponic machines in the future [to prevent damage]," says Kamath.
For her part, Palu hopes many more women like her will benefit from hydroponic fodder. "My animals are well and I can work from home now," she says. "There should be more such machines."