When urban planners consider how the daily weather figures into the pesky issues of how people live and work, they usually classify cities into one group or the other: water-rich or water-stressed. A city has either too much water or not enough.
San Antonio in southern Texas is both rich and stressed. It gets most of its water from an aquifer and actually has close to the same annual rainfall as Seattle. But the city tends to get all that rain at once: big storms make it one of the most flood-prone regions of North America. Yet they can also have long periods of drought, and have a fast-growing population with a thirst for a water-heavy lifestyle.
"San Antonio has always had to deal with both because here it is drought, flood, repeat, drought, flood, repeat," says Rudolph Rosen, director of the Institute for Water Resources, Science and Technology at Texas A&M University, San Antonio.
It is perhaps due to this cycle that San Antonio is one of the cities at the forefront of a new water revolution taking hold in America — a revolution that is looking backward in order to move forward. At the foundation of that revolution is a simple idea: not all water needs to be treated equally. Literally.
Down the drain
One of the little-known facts of American life is that about one-third of all the water used in this country goes down the toilet. That's right, according to the experts who keep track of such data, each of us uses 1.6 gallon of water per toilet flush, and we do that an average of 2.13 times day. That adds up to about 102 gallons of water a month for each of us to process our discharges.
That means an office building of 100 workers flushes about 10,000 gallons each month. A school with 750 students, over 75,000 gallons. The Louisiana State Penitentiary, housing about 5,000 inmates, uses 6 million gallons of water every year — enough to fill more than 9 Olympic-sized swimming pools — for the sole purpose of flushing away their processed cafeteria food and iced tea.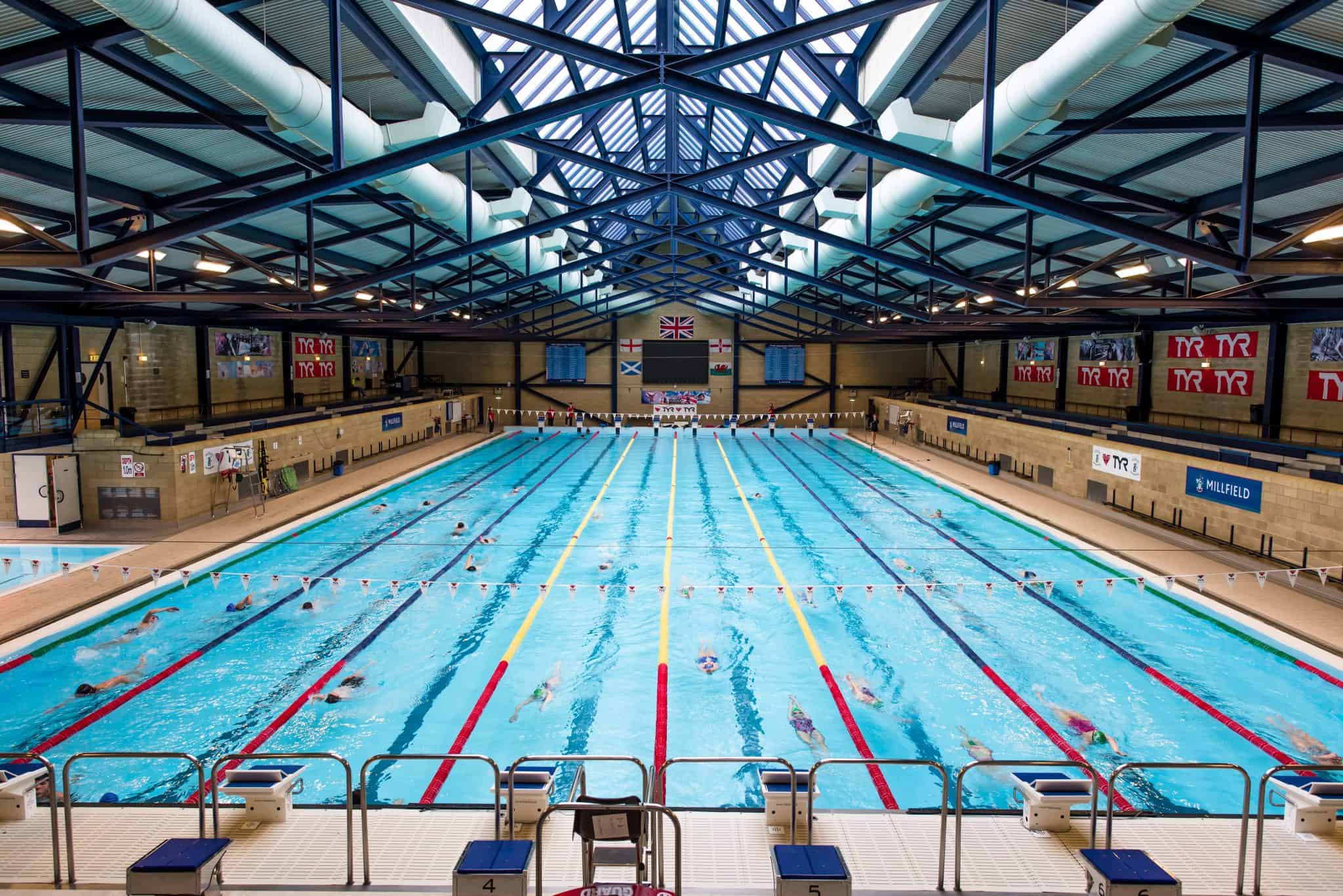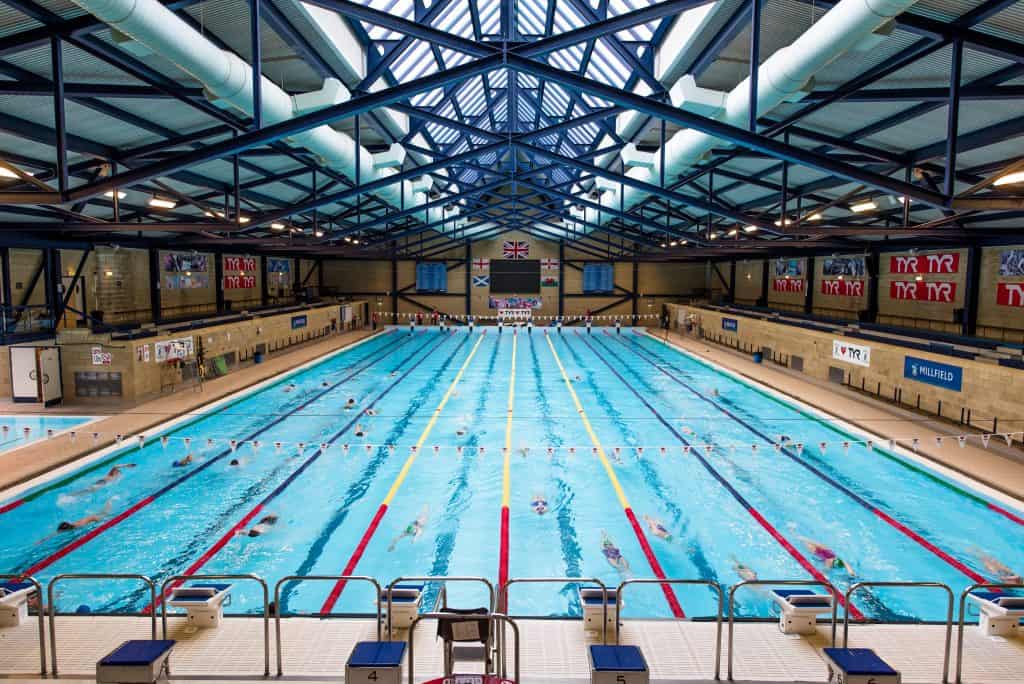 Yet all this water is processed and treated the same as the water we drink. It's coming from the same stressed aquifers and retaining ponds that are sucked dry come drought season. And it's not just toilets that are the culprits. Water for washing cars and clothes, cooling manufacturing equipment, and watering plants and crops and lawns is all put through the same energy-intensive process to bring it up to the standard we have for the water humans drink. Then we flush it right back to the facility it came from to be processed again.
That's why in San Antonio, and increasingly across America, architects and engineers are looking to the sky for answers, by catching and processing rainwater that falls on the building to use for purposes other than human consumption.
"Sometimes, good sustainability ideas are not really that high tech," says Allen Sikes, the design and construction manager at Silver Ventures, a real estate development company in San Antonio now experimenting with rooftop rainwater catching systems. "It is going back to the mindset of the farmer. Their thinking has always been, 'We have this rain coming down from the sky, why don't we grab it.' We're starting to think the same way."
Silver Ventures is constructing two new office buildings near downtown San Antonio — adjoining 8- and 12-story structures. Almost 100 percent of the water needed for the buildings' operations will be harvested by a rooftop catchment system. Funnels on the roofs will collect about 2.6 million gallons of rainwater per year, which will be piped down to an underground parking garage beneath the building. After a light treatment in storage tanks, the water will then be piped back up into the building for use.
The average one- to five-inch rainstorm in San Antonio will drop about 110,000 gallons on water on these two buildings, which are slated to be completed in March. Their collection infrastructure will be able to re-capture and use about 90,000 gallons of that water that would otherwise have been run-off.
And their timing couldn't be better. San Antonio, generally known for its leadership in water conservation and management, already has the start of a large-scale version of rainwater capture for overall city water reuse, where captured water is transferred to some parts of the city in purple pipes that mark it as non-potable water.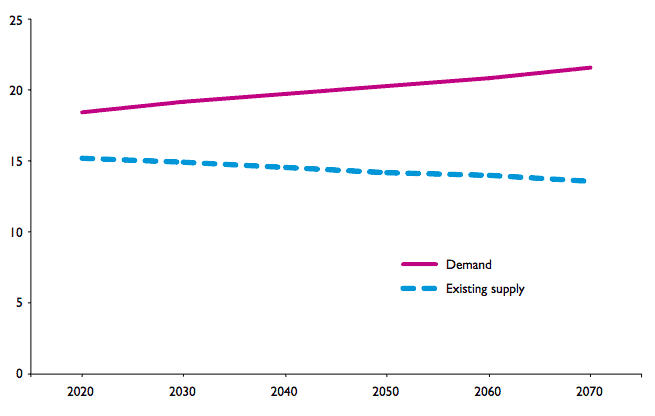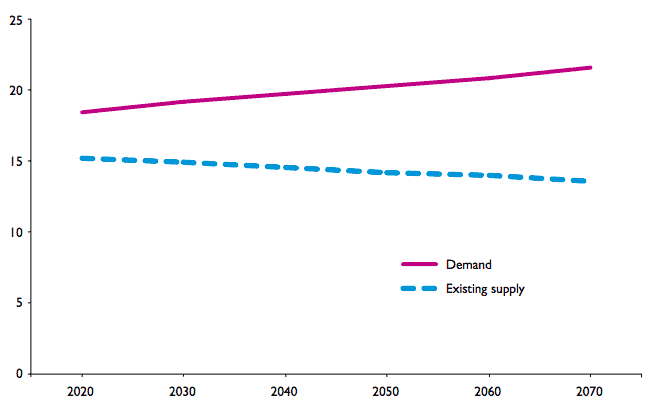 But it's not enough, and the issue of rainwater capture is more urgent than ever. Texas's 2012 State Water Plan, a 50-year strategy for keeping Texas alive in the drought-ridden future, says the state needs to quadruple its use of reused or recycled water, adding over 300 billion gallons to yearly supply by 2060 to stop the state from turning to dust.
In line with that, Sikes says motivations for developing rainwater capture systems in buildings — once seen as environmentally-friendly measures — are quickly turning economic: rainwater capture will help increase a building's value by guaranteeing lower water bills over time and resources become scarcer and scarcer.
"It is fast becoming a financial decision," Sikes says, "and while the payback can be a little longer timewise, we are finding that with water issues in almost every city making it more and more expensive, the payback is now coming faster and faster."
Celeste Allen Novak, an architect in Ann Arbor, Michigan and co-author of Designing Rainwater Harvesting Systems: Integrating Rainwater into Building Systems agrees. "Climate change is a reason we have to rethink all of our systems, and rainwater harvesting fits in the cycle of the using what the environment gives us, instead of trying to engineer our way out of it, as we have usually done," she says.
But Novak also points out the obvious economic benefits: water use reduction, less clean water processing needed, less underground water sewers needed for new housing and buildings, and most importantly, addressing the water shortage that is popping up more. "Sometimes important change gets moving when the financial savings are more evident, and that is happening now with the water recapture issues," she says.
A new problem, an old solution
In a 2012 study, the National Resource Defense Council stated "solutions to one of America's biggest urban challenges are right in front of us — in this case, literally falling from the sky."
The solution is not anything new. Prior to the late 1800s, when most Americans lived in rural areas, farmers and ranchers harvested rainwater in a basic way to run their operations. Cisterns would catch rainwater from the roofs, small windmills would pump water from shallow aquifers for drinking water for farm animals, and small dams on tiny creeks would keep some of the rainwater from moving downstream.
But as the population moved into urban areas, the processing of water became more one-size-fits-all. The system became more focused on getting clean water to the users and moving the dirty water away. How the water was used, however, was no longer considered. Farmers knew that water used for irrigation or to fill the pig trough had a different level of cleanliness need than water that the family would drink.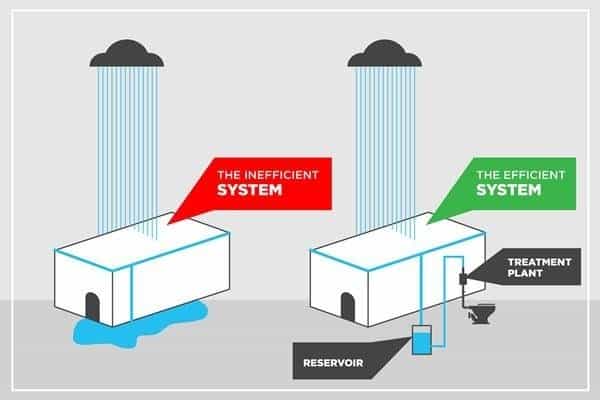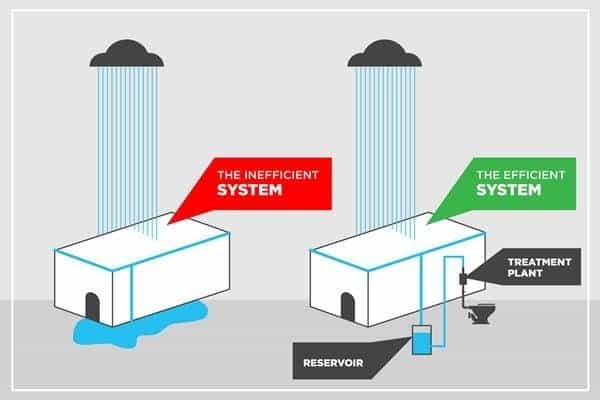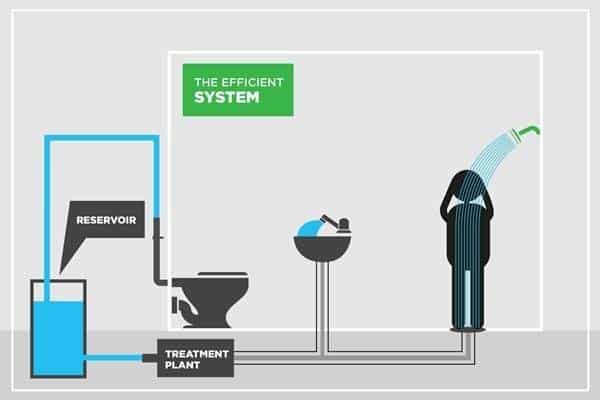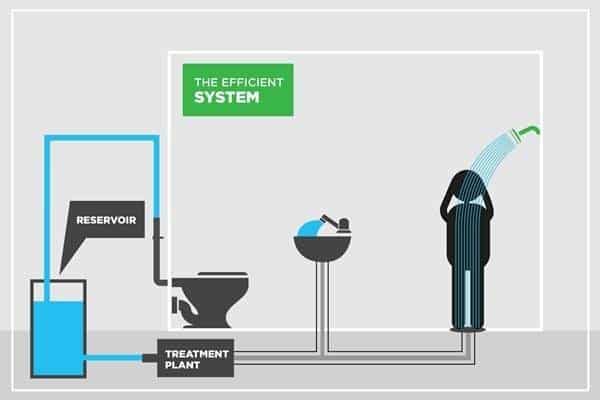 Now, we're starting to get there again. And not just in San Antonio.
In cities across the United States, investments in green infrastructure are growing and include water retrofitting. New York City has committed to spending $1.6 billion on green infrastructure in 20 years, while Philadelphia has estimated that public investment in stormwater retrofits over the next 25 years will total $1.2 billion. Smaller but still substantially green water infrastructure targets are also in place in Los Angeles; Detroit; Portland, Oregon; and Kansas City, Missouri.
The problem, however, is that few cities are setting rainwater capture standards as a requirement in new construction. Most of the city and state programs include rainwater capture as a more of a "suggestion," with some grants and tax breaks available for those who opt in. The cities also don't yet have a way to incentivize rainwater capture the way we've incentivized solar panels — by hooking them into the grid and allowing buildings to reap the financial rewards of contributing to the city's resource needs.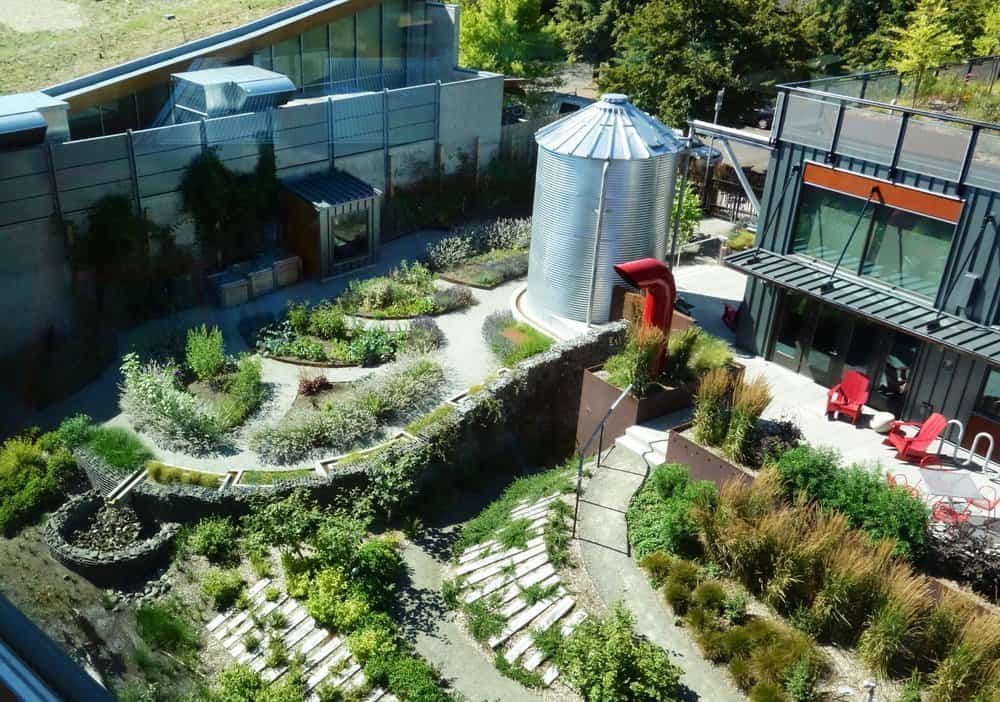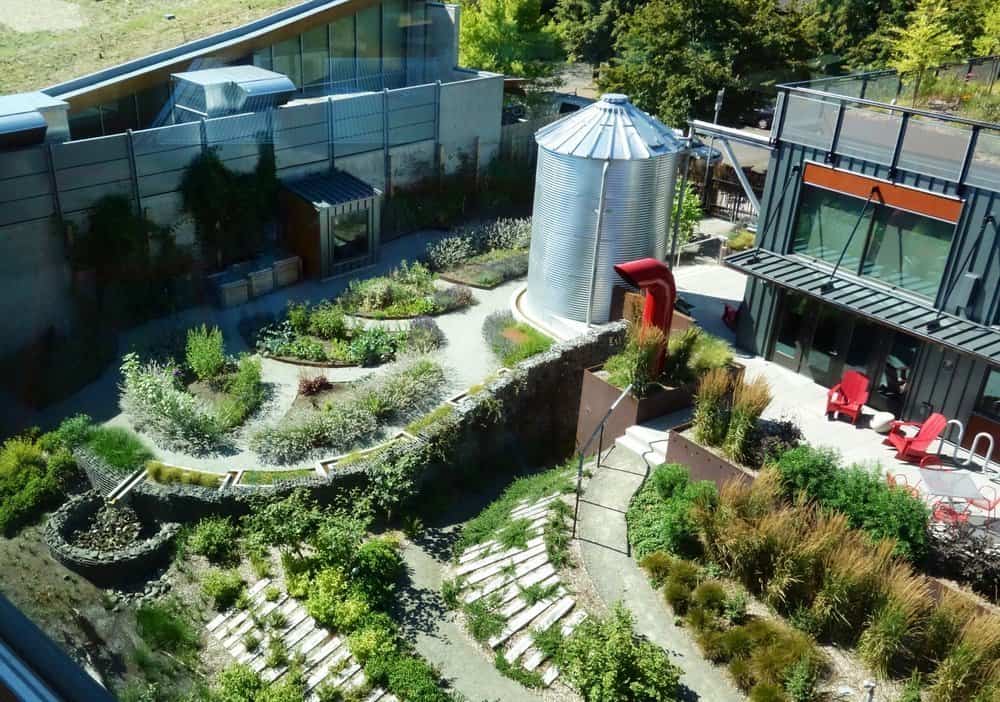 And yet the benefits are enough that that large-scale developments around the America are implementing rainwater systems, showing the rest of the country the way forward.
Rain that falls atop the 1,070-ft-tall Salesforce Tower in San Francisco (opened in 2018), is collected, treated in a centralized treatment center and recirculated through a separate pipe system for non-potable uses in the building such as cooling towers, showers, sinks, toilets and urinals. The system reduces conventional water demands by saving a whopping 30,000 gallons of fresh water per day — 7.8 million gallons a year.
Manassas Park Elementary School in Virginia has 61,000 sq. ft of rooftop surface and collects 79,000 gallon of rainwater each month for the toilet flushes of 900 students.
The Western Virginia Regional Jail in Roanoke County uses about 20,000 gallons per day that is collected and stored for prison laundry use.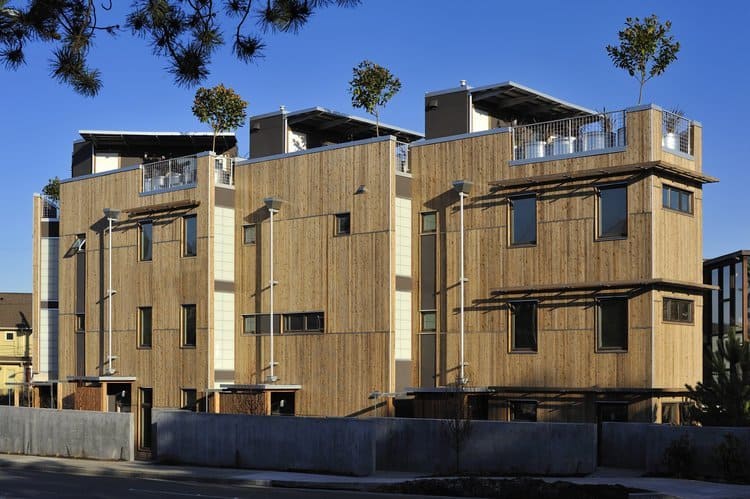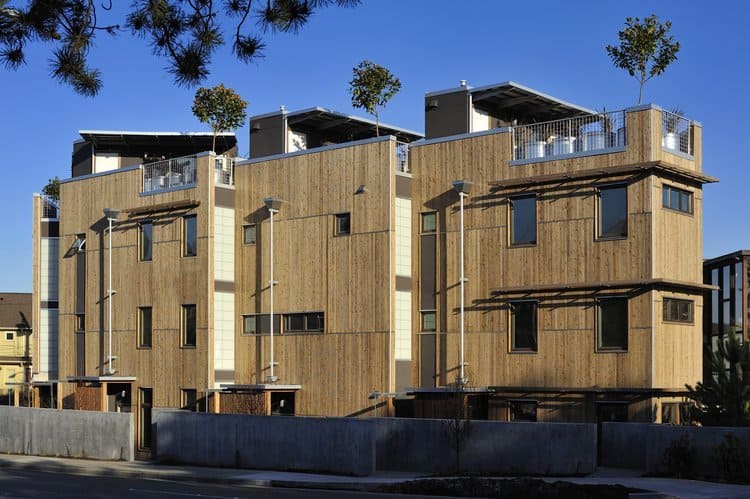 A seven-unit housing building in Seattle collects rainwater from the rooftops and courtyard areas and directs it into a large cistern in the underground parking garage. Overall the building uses 100,000 gallons per year less than one built up to standard code-based construction.
There are many others: the 31-story Atlantic Wharf, which markets itself as "Boston's first green skyscraper"; Market at Colonnade, a commercial development in Raleigh, North Carolina, captures 800,000 gallons of rainwater each year; the Meier & Frank Delivery Depot in Portland, with a rainwater recycling system that captures about 193,000 gallons annually; and Burbank, California's "Water and Power EcoCampus," a community-owned utility site that is run 100 percent on recycled water.
These communities are showing that the water is there to be used; regardless of how much rainfall the area receives. A study by the National Climate Data Center found that Washington, D.C., has 1318 acres of residential rooftop space, 39.4 inches or rainfall each year, and about 9 billion gallons of water falling on those rooftops. Even Denver, with only 14.5 inches of rain each year, has 7252 acres of residential roof. Those Colorado roofs could collect 4.5 billion gallons of water each year.
Let them drink rainwater
With so much opportunity sitting right above out heads, it may be time for a countrywide plan for harnessing the power of our rooftops.
Greg Mella, the director of sustainable design for SmithGroup, a leading U.S. architecture, engineering and planning firm, says that "Roof real estate has never been so valuable, as solar energy and rainwater harvesting and developing a green vegetative roof are all goals. But we are struggling to balance all these needs and have the policy and programs in place to move them into reality."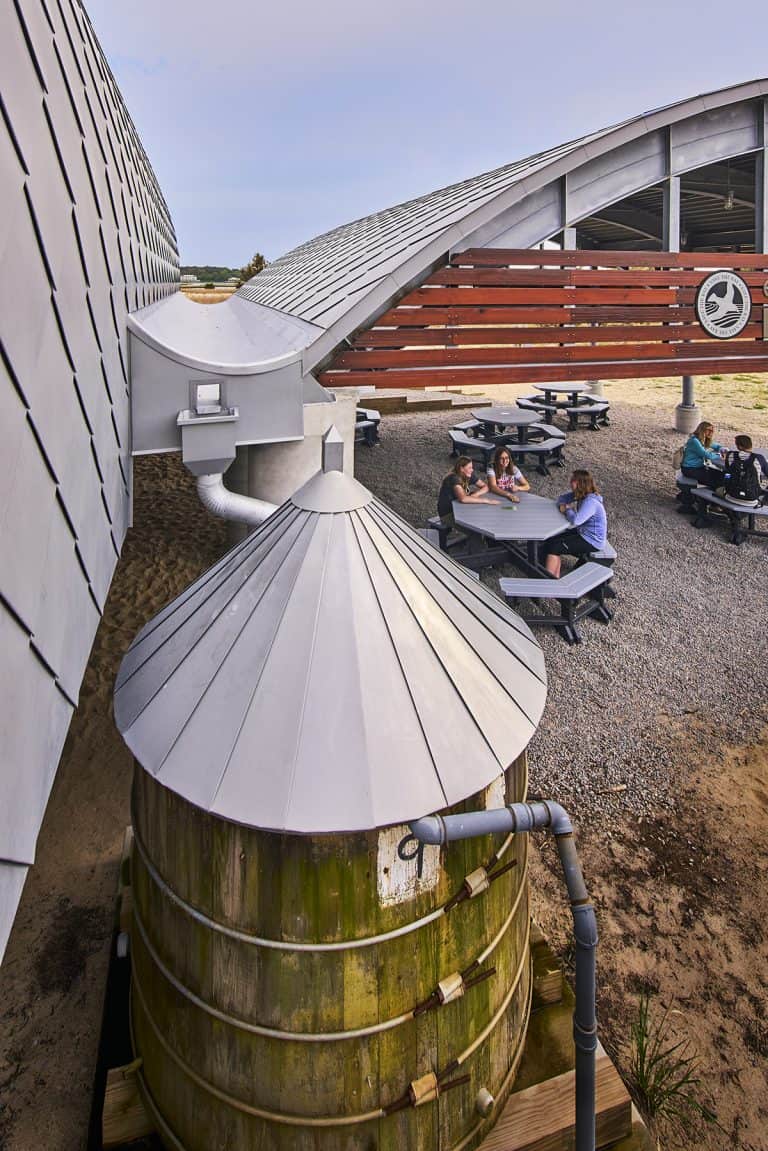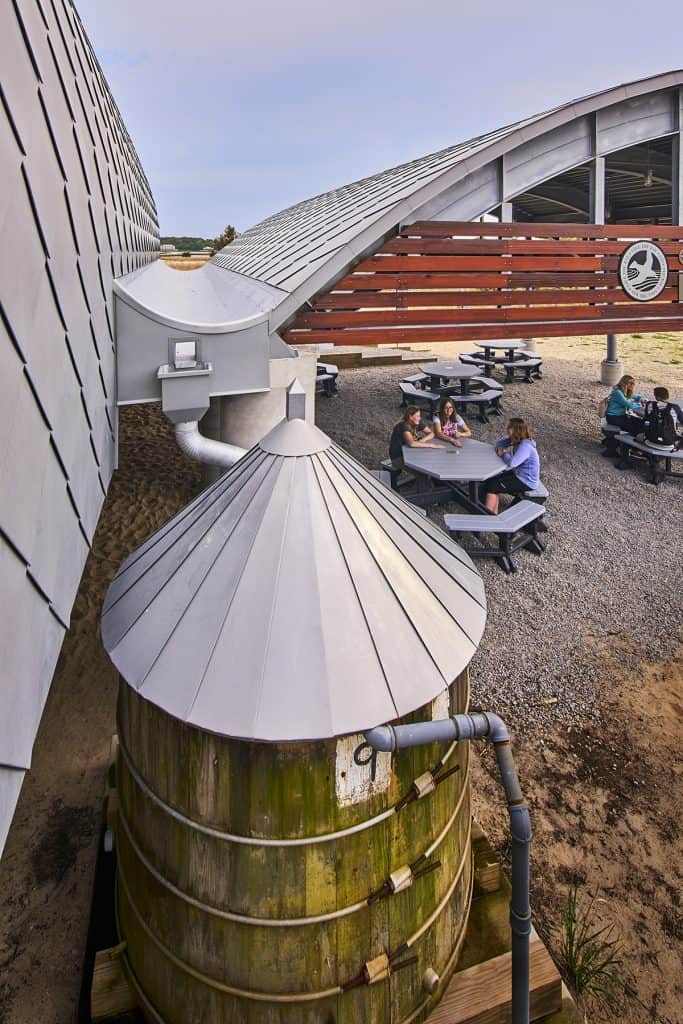 Mella helped design the Chesapeake Bay Foundation's Brock Environmental Center in Virginia Beach, Virginia, which opened in 2015. One hundred percent of the building's water, including all potable drinking water, is provided with rainwater harvested from the roof. This water is stored in two 1,650-gallon tanks in an insulated area beneath the building. This may be the first public building with a permitted system meeting federal standards that allows harvested rainwater to be the sole water source.
"The reality is that the technology is pretty simple," Mella says. "Cisterns and rain harvesting systems have been around for 10,000 years. Water cleaning is the same in many respects. The change that needs to be made is to have the state and local health department realize that changes in technology and engineering have come far enough for us to monitor some water treatment and use from afar."
"But the main reason we need to pursue it is that this can help water scarcity issues in a simple way," he continues. "Water scarcity is not going away, and figuring out ways to use the water the falls on roofs is a way to deal with that. That won't change."