Jean Luc remembers how, when he was very young, his parents would leave their house in Kimihurura, a neighborhood of Kigali, once a month in a good mood. He didn't know what they were smiling about. 
"I would always eavesdrop on my parents whenever they came [back] from it," he says. "It always seemed like something that brightened their Saturdays."
Now 21 years old, it brightens Luc's Saturdays, too.
Luc, along with just about every able-bodied Rwandan aged 18 to 65, participates in the monthly activity known as "Umuganda," a Kinyarwanda word that means "coming together in common purpose." On the last Saturday of every month, from 8 to 11 a.m., Rwandans across the country gather together to partake in community improvement projects. In Luc's neighborhood, this has meant trimming back bushes that attract malaria-spreading mosquitoes, and making sure roads are clear of trash and debris. "It not only ensured that we have a clean environment," he says, "but also had a long-run positive effect on our health and physical wellbeing. And you know what they say, a healthy nation leads to a wealthy nation."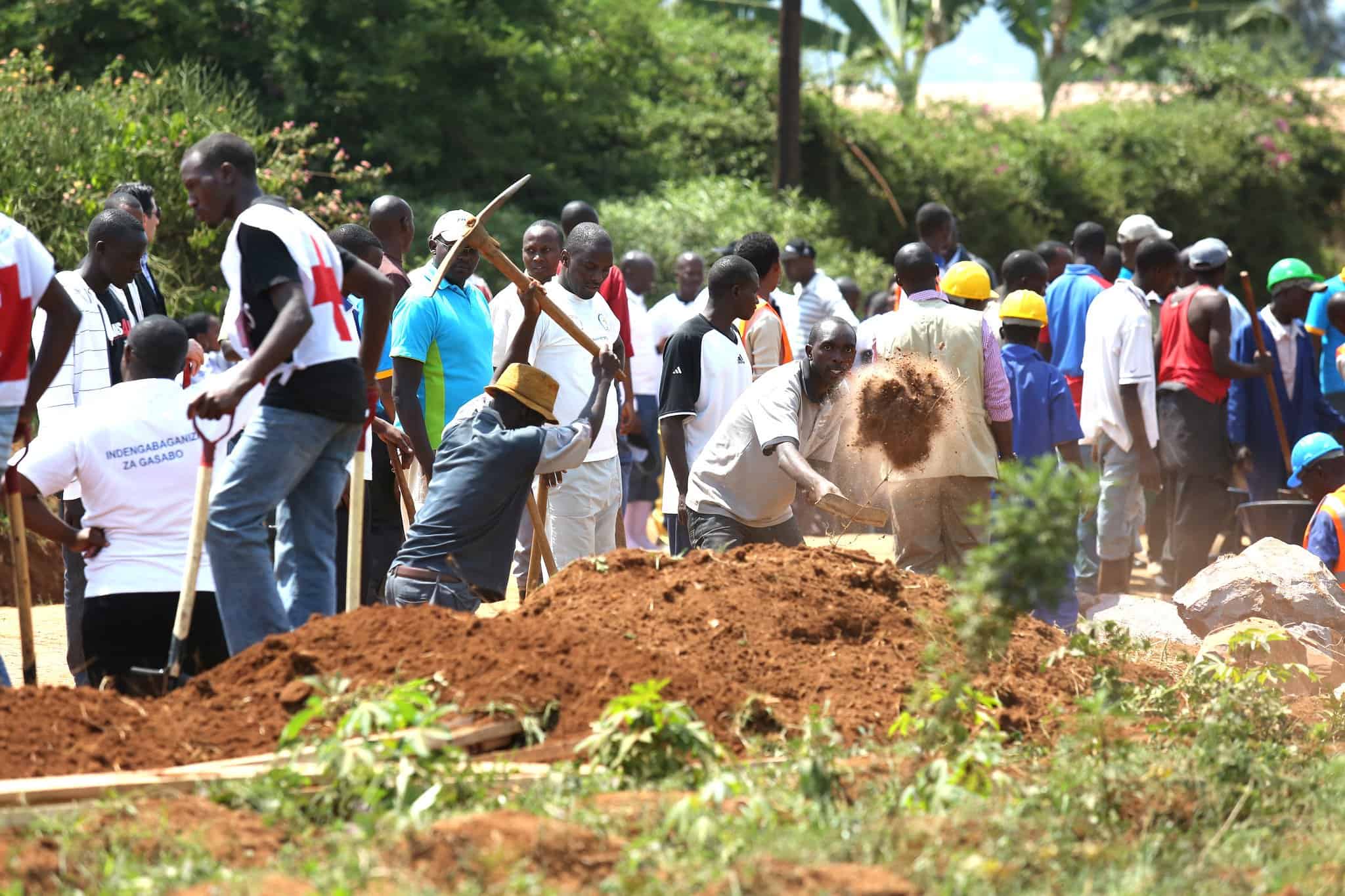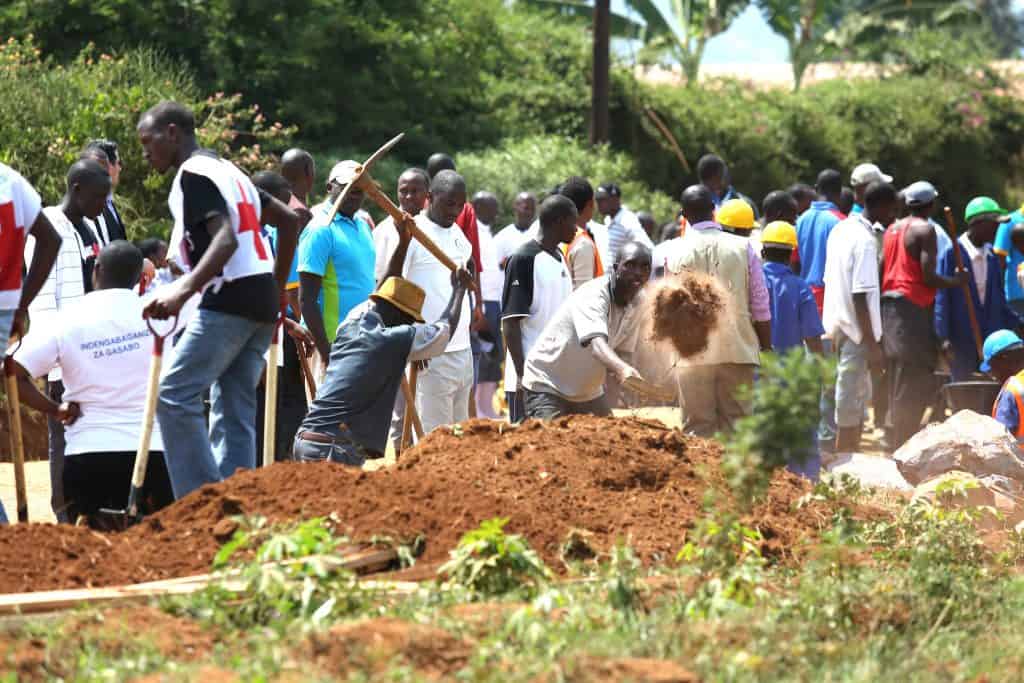 According to Luc, these monthly gatherings have helped his community recover from a long, devastating period of genocide, making it clean, innovative, loving and self-reliant. Across the country, in ways big and small, the tradition of Umuganda has unfolded in similar fashion, helping Rwanda to piece itself back together and recover from ruin. 
Umuganda has existed in Rwanda for centuries as a cultural emphasis on communal problem solving. At times, however, it has been leveraged to beat people down rather than uplift them. In the 1970s, Umuganda was used as a ritual of forced labor as Rwandans were required to work without pay at the behest of their community leader twice a week. Later, in 1994, the concept was exploited to devastating effect as ethnic Hutu elites mobilized their supporters to kill minority Tutsis and moderate Hutus in a violent perversion of Umuganda.  
Crushed by negative news?
Sign up for the Reasons to be Cheerful newsletter.
Following the Rwandan genocide, the government re-established Umuganda in 2001. In 2009, it was institutionalized as a government policy under the Ministry of Local Government, Good Governance, Community Development and Social Affairs.
Today, Umuganda projects range from helping a neighbor construct a shelter to building a community hospital. Sometimes it's as simple as a community coming together to pick up litter. Other Umuganda projects are more unexpected — for instance, it has been used to collect voice data from Rwandans in an initiative to make voice assistants like Siri and Google Assistant more inclusive. For projects that can't be completed entirely through Umuganda, participants get things started, then fill the gap by contributing money to hand the work over to specialists.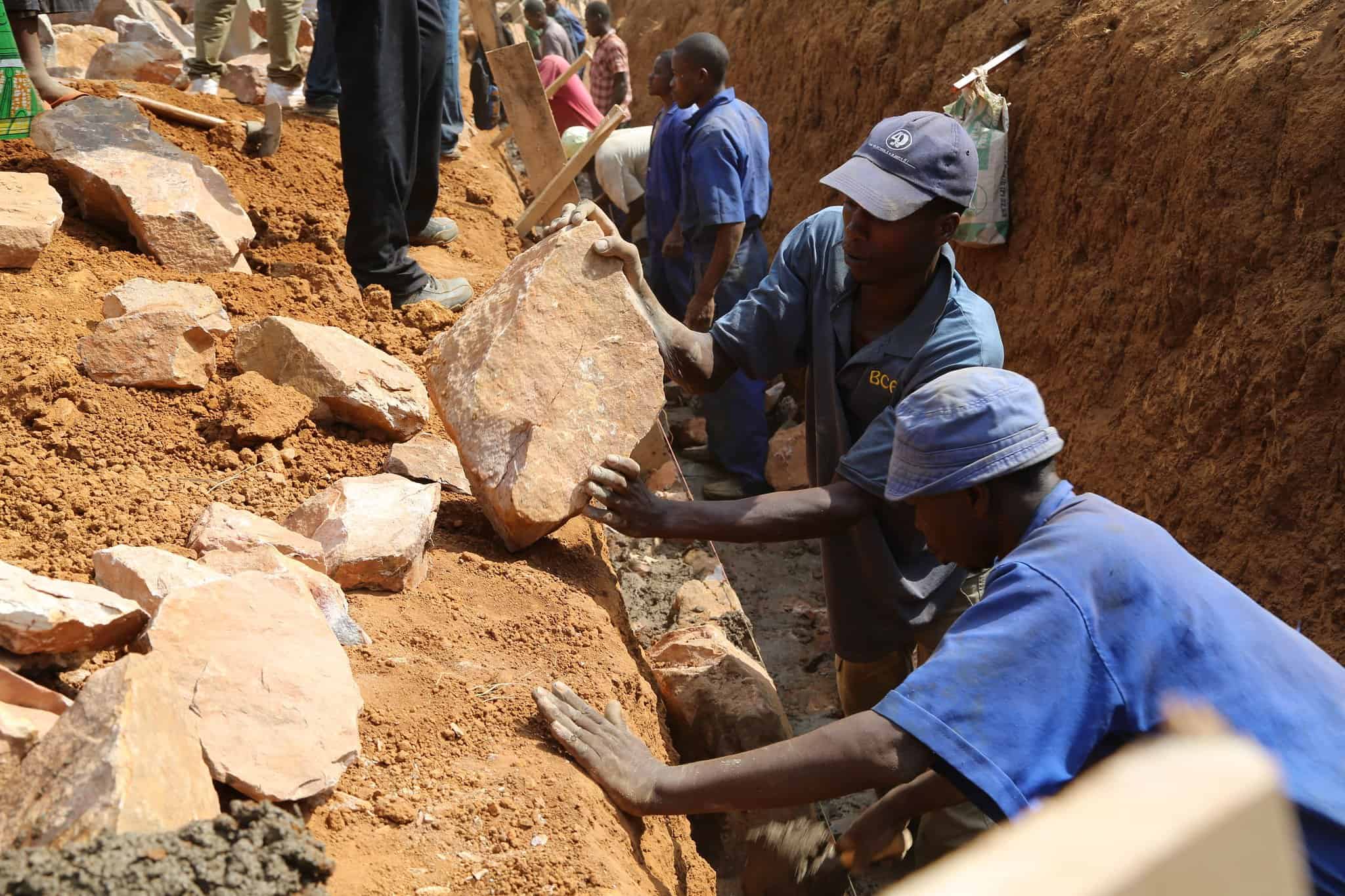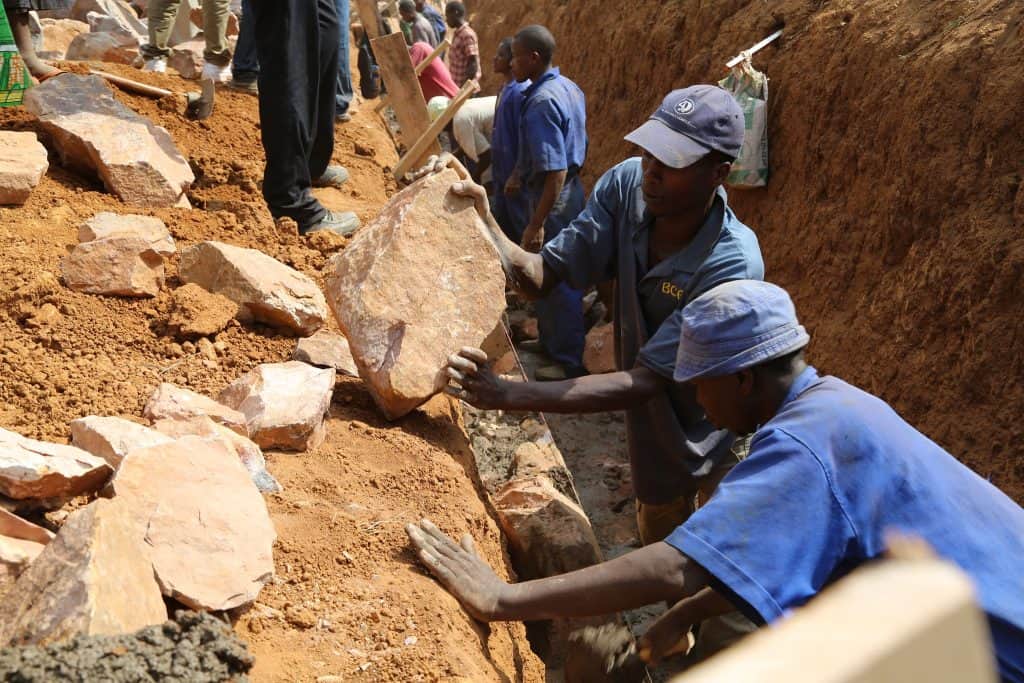 President Paul Kagame has received praise for turning Rwanda's fortunes around. Today, a country that was once known for brutal ethnic cleansing and dysfunction is relatively safe and orderly. Rwanda's public spaces are famously clean, thanks, in part, to a pioneering plastic bag ban enacted in 2008. And after years of violent division, a remarkable cultural unity now prevails. 
Kagame's politics, however, have faced scrutiny over the years. In office for 21 years, he heads an authoritarian government with his Rwandan Patriotic Front (RPF) party accused of quashing dissent and exerting total political control. Then there's the question of how voluntary Umuganda really is. According to the law, anyone who fails to participate without a valid reason can be charged a fine of 5,000 Rwandan Francs (close to USD $5). Critics also question Umuganda's top-down approach, arguing it bears an eerie resemblance to the exploitative version employed during Rwanda's colonial and post-colonial period.
Even without enforcement, however, the practice of Umuganda has seeped into the culture of Rwanda, says Patrick Karekezi, a Kigali-based community development consultant. "We're a homogeneous community," he says, "people who are united, sharing a common language, common culture. We are looking beyond the tribe and ethnic divisions."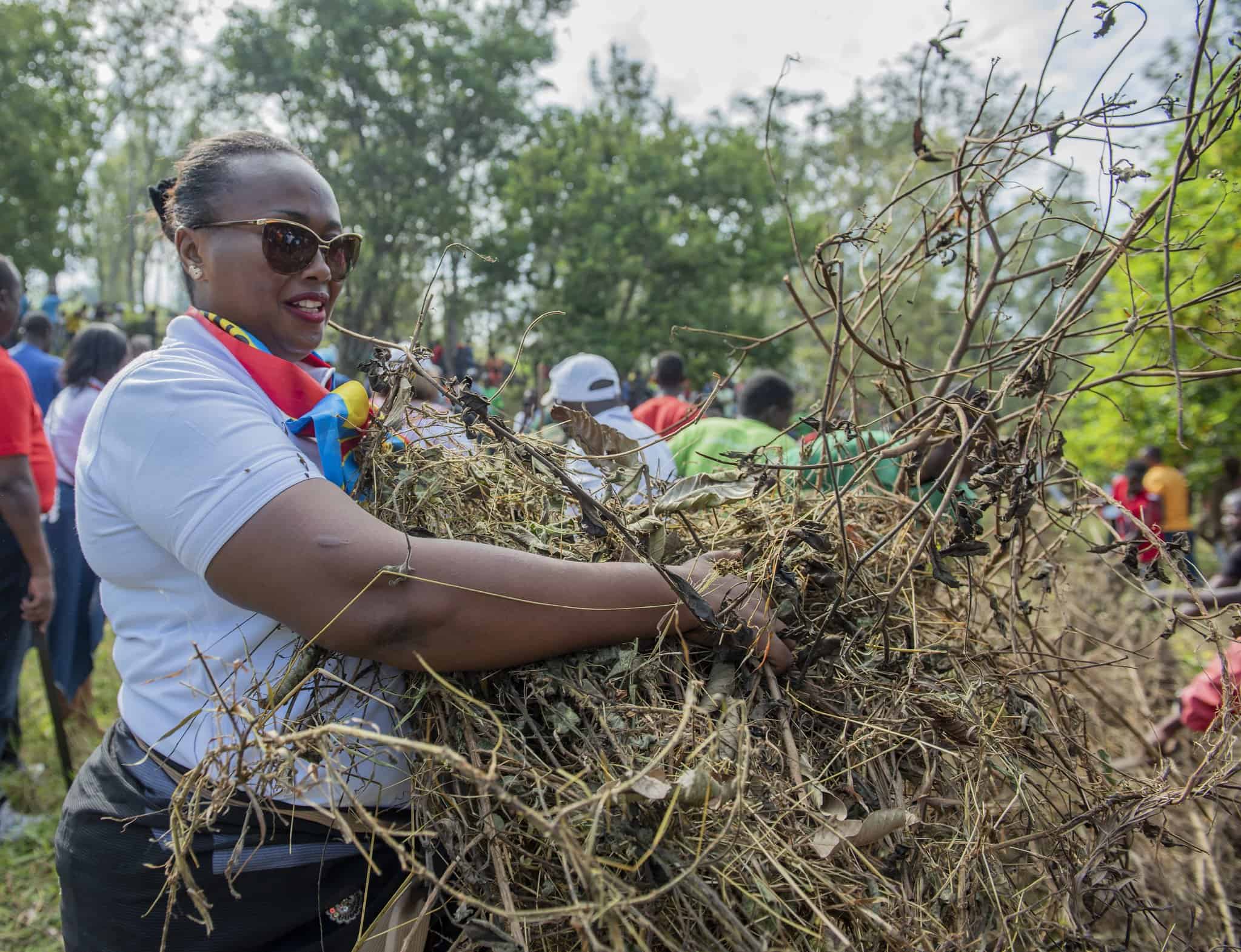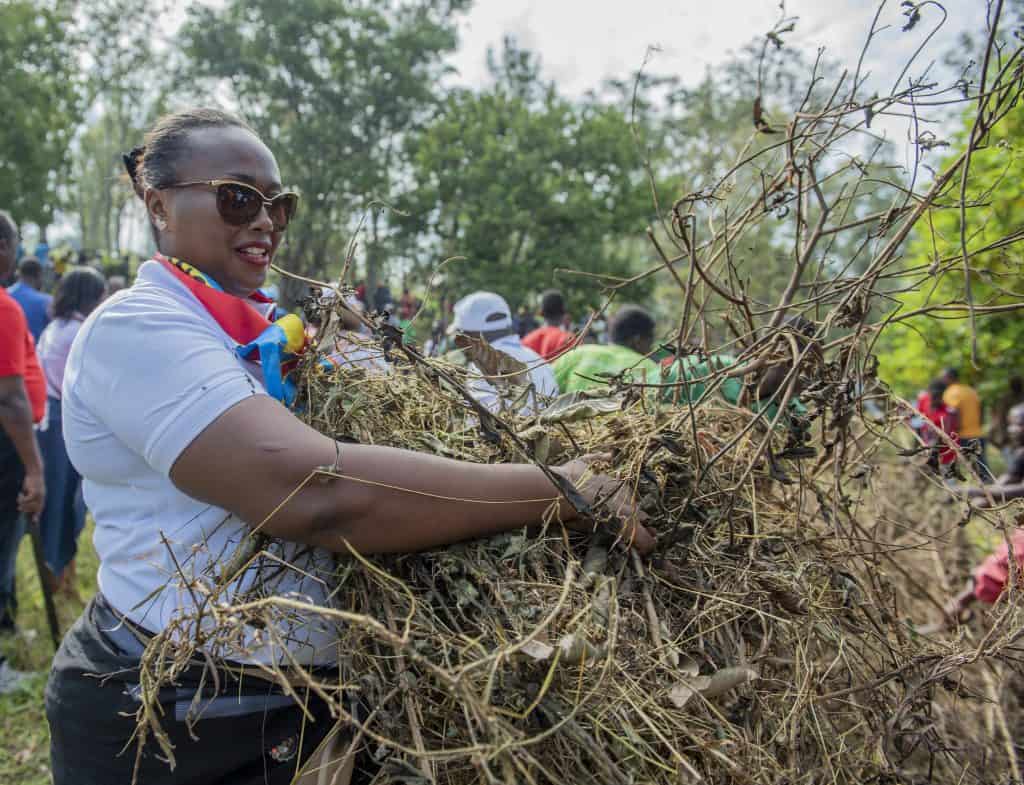 Though Umuganda is a national phenomenon, the mobilization of it takes place at the community level — specifically, in "cells" of at least 50 households called Umudugudu. Spearheaded by a community leader, members of a cell often use the mobile messaging service WhatsApp to work out the logistics. This small-scale organizational structure is key to making Umuganda work. "If you miss [Umuganda]," says Karekezi, "it feels like you're the only person out of the 50 houses that has missed, and that is why you are not going to find people missing."
Amid pandemic lockdowns, Umuganda has adapted, finding ways to continue even when physical gatherings aren't possible. When a lockdown commenced in Rwanda in March 2020, Rwandans continued to observe Umuganda in their own spaces. 
"The spirit is still there," says Luc. "I remember during the first lockdown when we were all unsure of what the future was going to be, we still found solace in doing something similar within our own homes."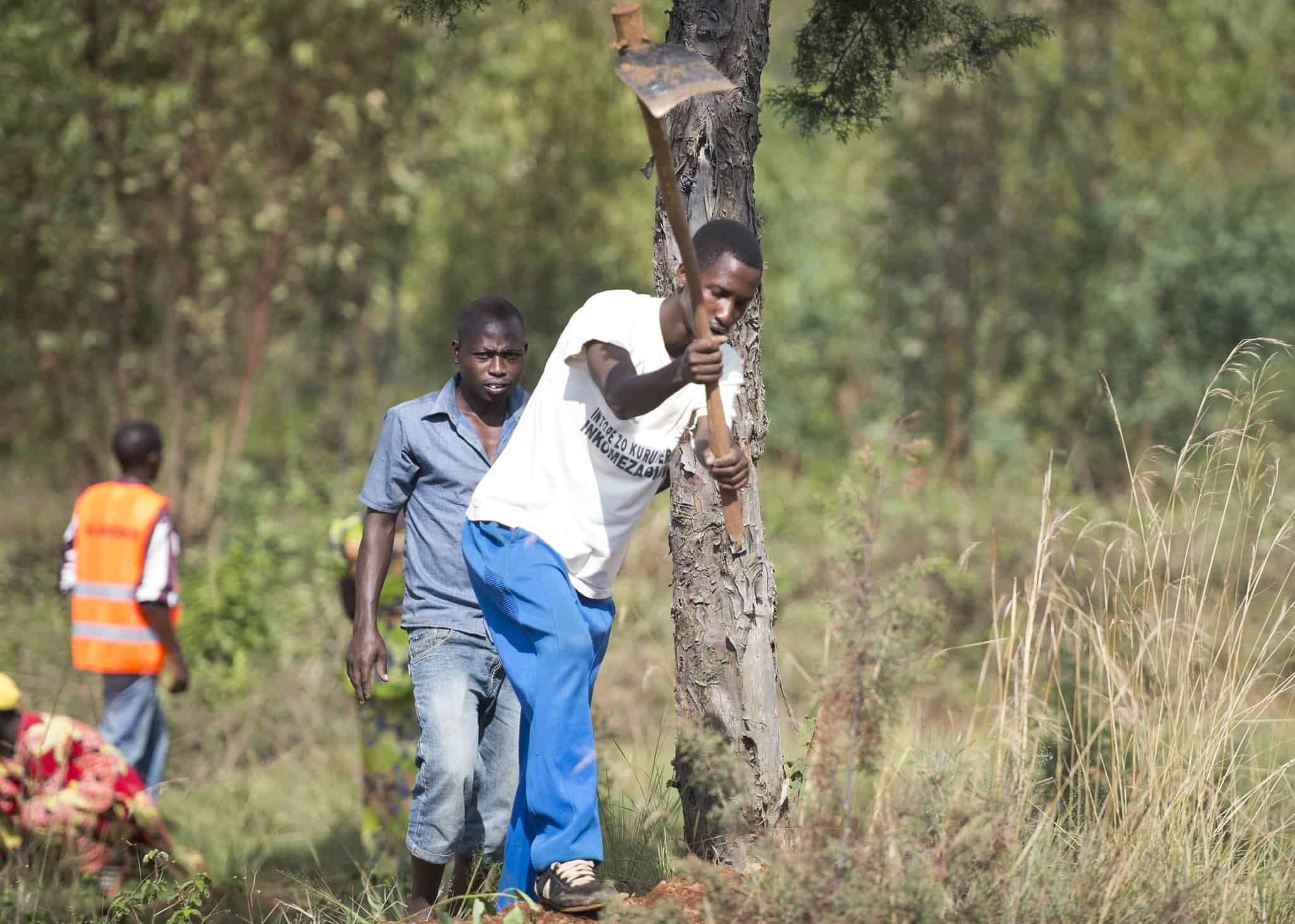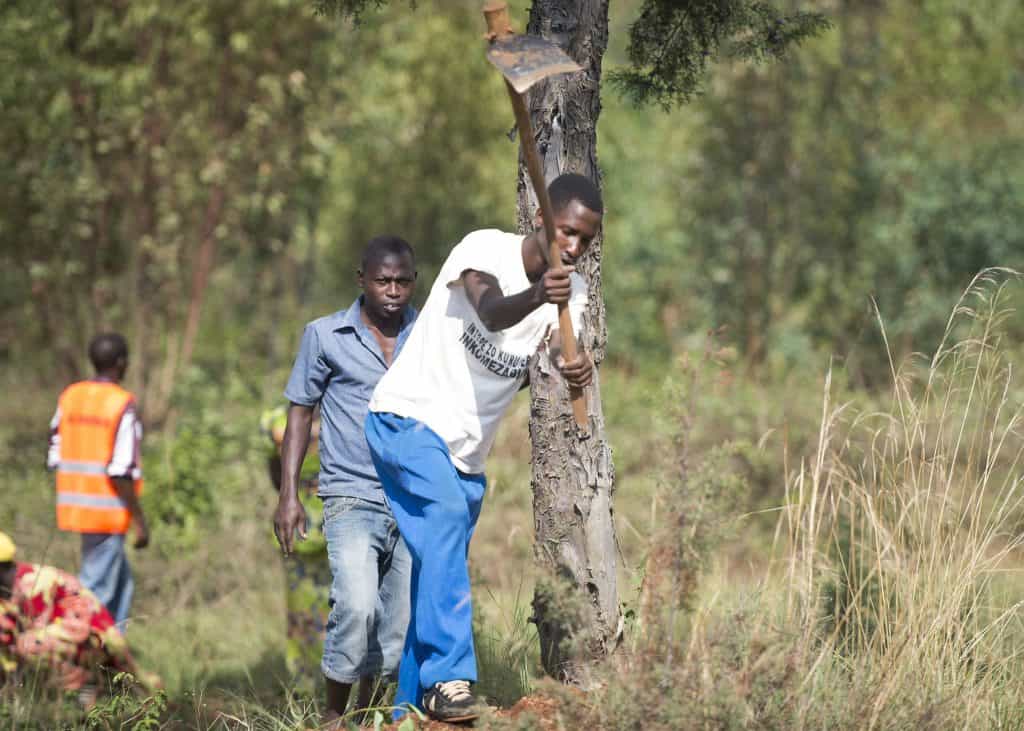 In Kicukiro district, however, resident Robert Mugabo has taken part in what he refers to as special Umuganda: Those that take place in a safe manner to meet urgent needs in the community in spite of the pandemic. For instance, soon after Rwanda's lockdown began, a Ministry of Education analysis found that classrooms were overwhelmed, which would pose a challenge to ridding the country of Covid-19. The government set a plan to construct over 22,500 classrooms and 31,932 latrines across the country​​'s 30 districts, and asked citizens to help. "We were really helping them to bring the bricks and the water, in a nutshell," says Mugabo. "That's something we do happily and in a good way, and in as short a time as possible."
According to Mugabo, this work was not mandatory."We don't take the whole day there, we do shifts," he says. "For example, I go in the morning and maybe tomorrow I go in the evening as much as I get the time." 
In other instances, to combat vaccine hesitancy, vaccinated citizens and community leaders, through Umuganda, have encouraged their neighbors to get vaccinated. 
Luc thinks Umuganda has value beyond the projects themselves, promoting self-reliance among Rwandans. "When you see something wrong within your surroundings, you do not wait for someone else to come and do it for you, you just go for it and do it," he says. "Is your road dirty? There are bushes growing around your house? Does your neighbor have no shelter? Do Umuganda. Solve the problem yourselves."