Sonal Bhen was working in a factory that makes Agarbatti (incense sticks), in Saijpur, Ahmedabad, in the western part of India. Her long hours made it difficult for her to take care of her young children. 
Like many women from low-income households in India, Bhen needed to continue working to provide for her family, but lacked a support system to help her do so. Such women are typically forced to take their children along with them to their workplaces, where the children can be exposed to hazardous conditions, and the older siblings often have to look after the younger children, disrupting their education.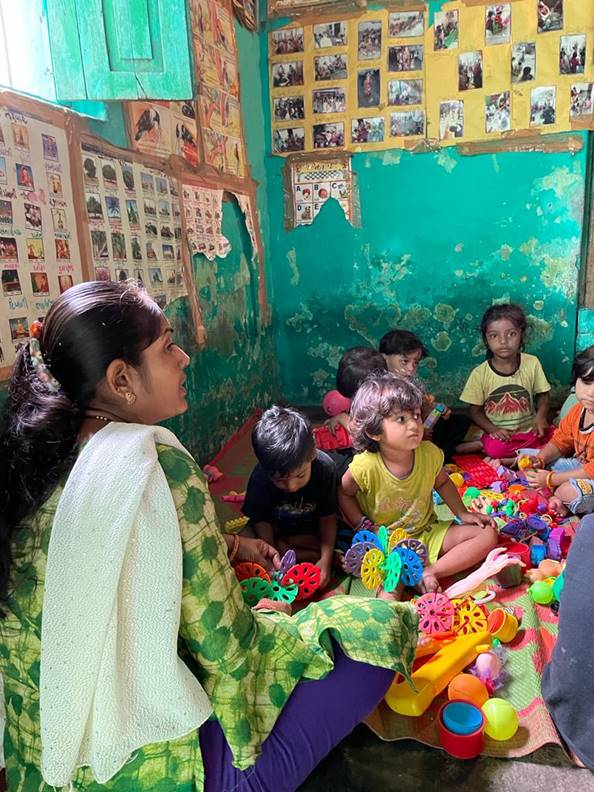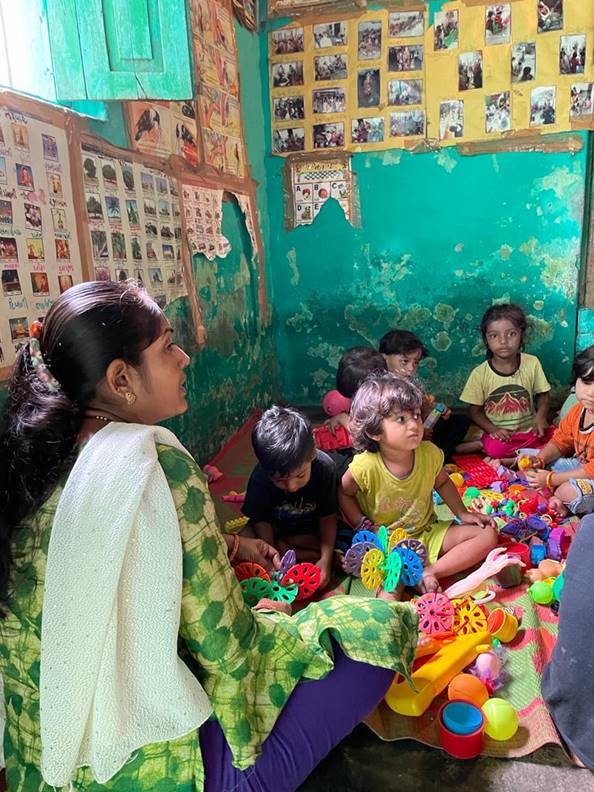 Bhen became a member of the Self Employed Women's Association (SEWA) after hearing about it from a co-worker. Founded in 1972, SEWA is the largest central trade union in India. Its members include about 2.5 million poor women workers from the informal sector spread throughout 18 states in Ahmedabad, India. (The informal sector, which is neither taxed or regulated by any form of government, accounts for a sizable share of the economies of emerging countries. Street hawkers, vendors, construction workers and workers in small industries all fall under this category.)
Bhen was able to enroll her youngest kid in a local childcare center run by SEWA and finish her work knowing that he was being cared for and prepared for school. This also meant that her elder children would be able to attend school. "Because of proper childcare, our children received a solid foundation, went to school and now are attending college," she says.
Crushed by negative news?
Sign up for the Reasons to be Cheerful newsletter.
A lack of childcare facilities is one of the most significant impediments to gender equality in job markets. According to UN Women, less than one percent of women living in poverty in 31 countries in the Global South have access to childcare services. 
In 1985, SEWA formed the Sangini Child Care Cooperative in Ahmedabad, India, to provide childcare for informal workers. It has since expanded and now runs 12 centers that care for a total of 130 to 400 children of informal laborers. To ensure that mothers of young children are able to work, the centers are open to children from three months to six years old.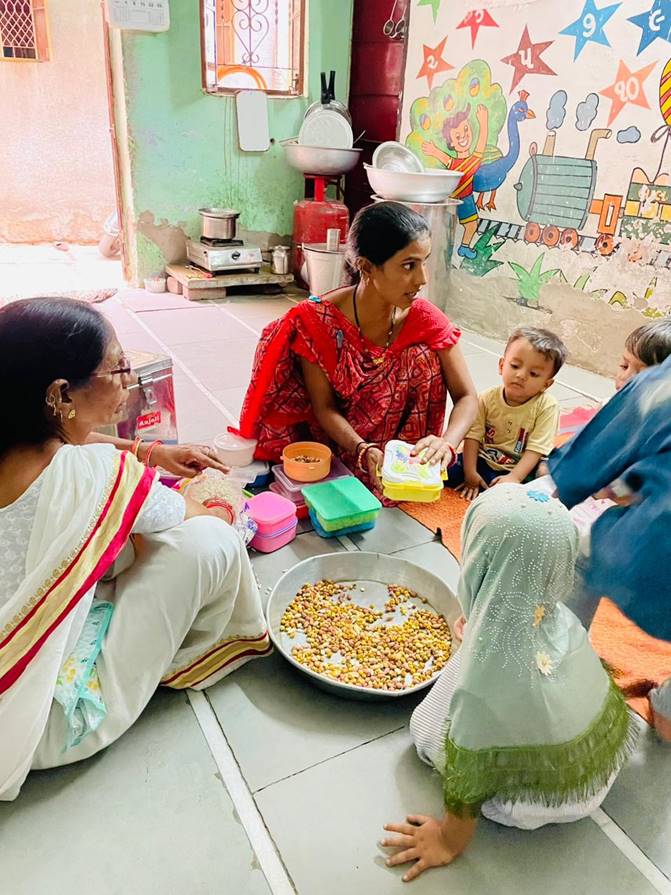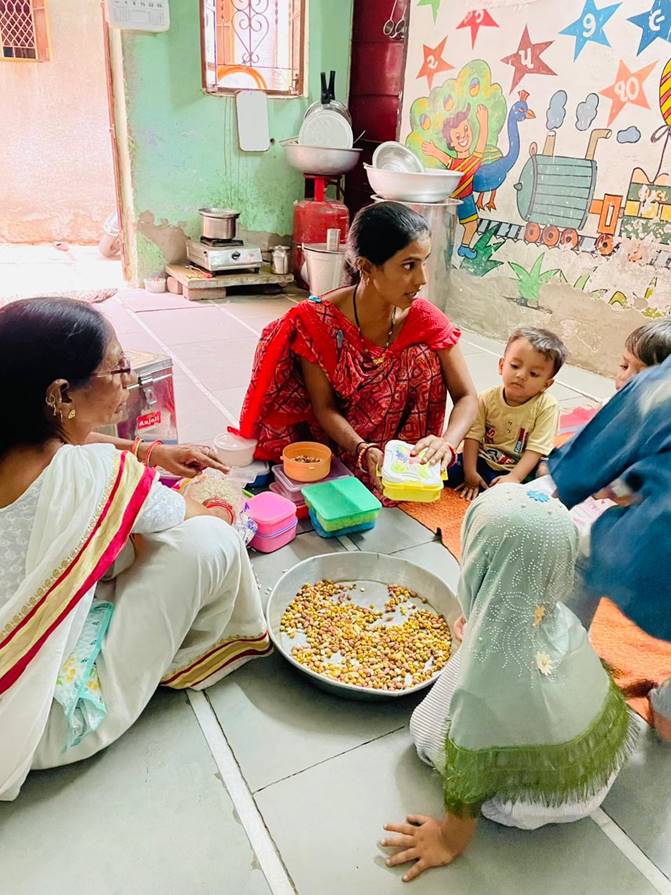 The impact has been direct and dramatic. These centers are a lifeline for these women, allowing them to work more days and contribute more to their household income. Many women have seen their income double. Beyond the financial impact, the women are able to ensure their older children are able to get a proper education, and knowing that their children are being well-cared for improves their mental health.
The success of these centers is a result of their affordability and flexibility. They operate according to the working hours of the mothers; for example, vegetable vendors in India need to work long hours and start their day early. To help such women earn more, the nurseries open early. "We realized the need and importance for childcare when we could earn a few extra rupees, and I was happy that my child was being taken care of properly," says Kokilaben, a vegetable vendor from Saraspur, Ahmedabad.
At the centers, local residents who are unemployed and eager to learn new skills are offered free training sessions to become Balsevika (childcare workers). All the centers provide a decent wage and access to social protection. "Informal women workers work hard to realize their needs, and their children come to the childcare centers [so that their mothers can] fulfill their dreams," says Jyotsna Ben, a Balsevika. 
The centers make sure that the children receive proper nutrition and health care as well as preschool education, all of which have a direct impact on their overall development. Every day, children receive two healthy meals, as well as milk and fruits. Special care is given to malnourished children and children with special needs. The centers also provide regular health check-ups and referrals as needed as well as immunization services.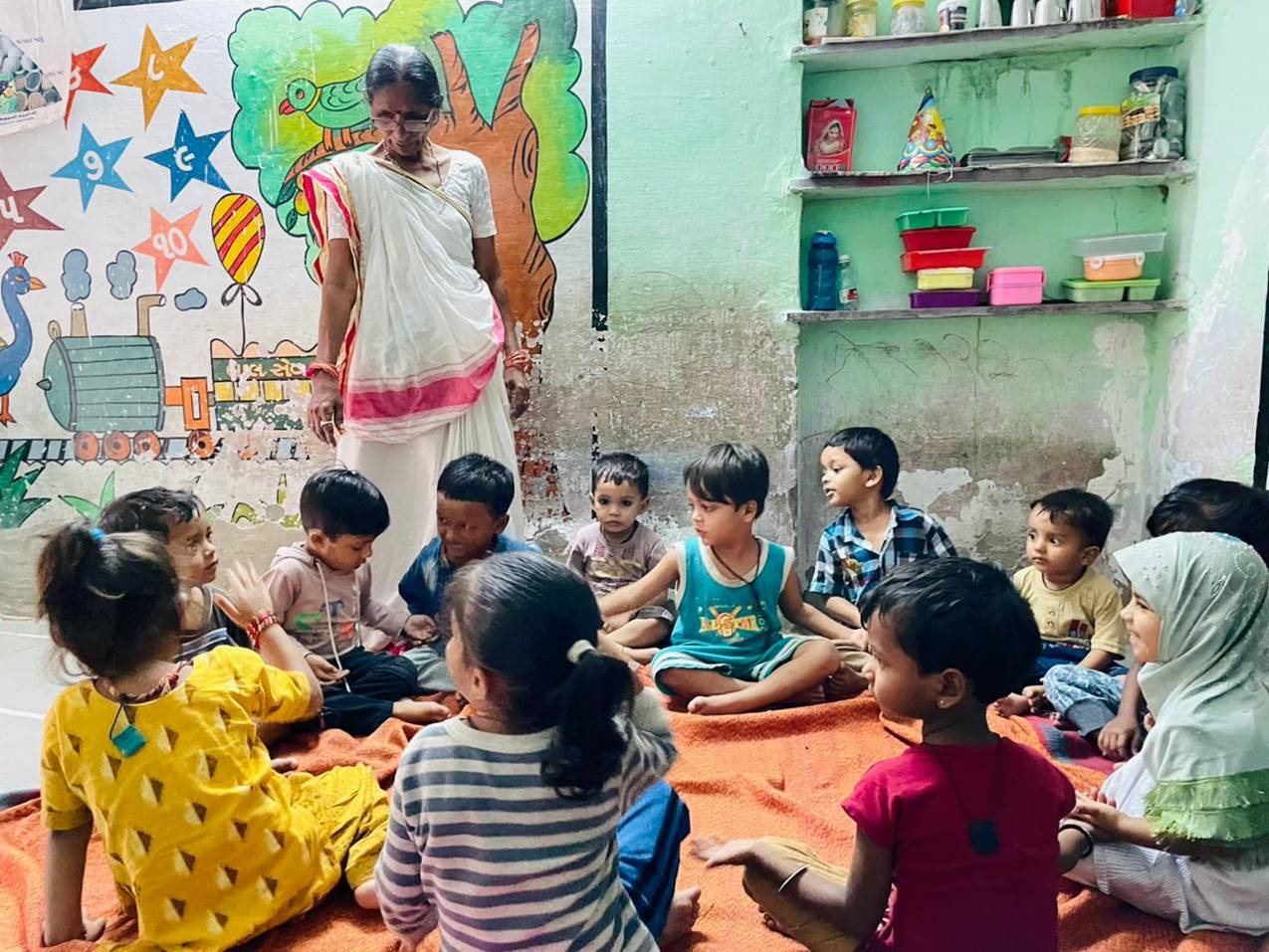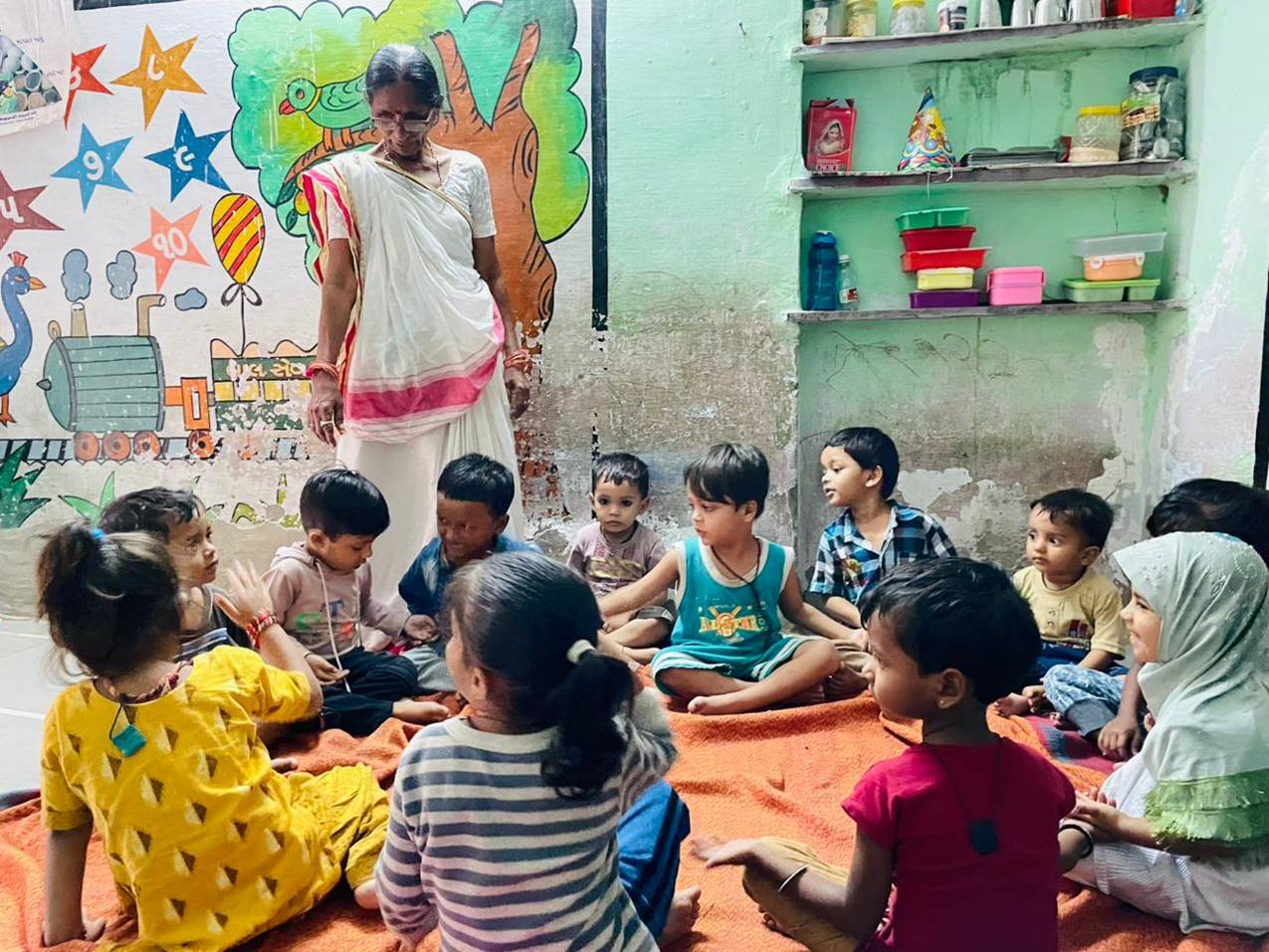 The stakes are high: Dr. Ketan Bharadva, a childcare specialist and chairperson of the Indian Academy of Pediatrics says, "If a child doesn't get proper care and nutrition during their early childhood, adulthood potential of earning reduces by 18 to 24 percent." According to Bharadva, 70 to 80 percent of children in India are deficient in iron, which affects psychomotor skills. When a child explores and is physically active, their psychological, cognitive and motor skills develop, but when a child is deficient in iron, they cannot get back those skills at a later age even with the help of iron supplements.
The centers are mostly run by the community, with local women — all SEWA members — serving as the the managers, board members and nursery workers. The mothers who send their children to the centers are the shareholders, which made this model affordable, according to Susan Thomas, the senior coordinator for social security at SEWA. To help fathers become more involved, the centers hold quarterly fathers' meetings, which around 60 to 65 percent of fathers attend.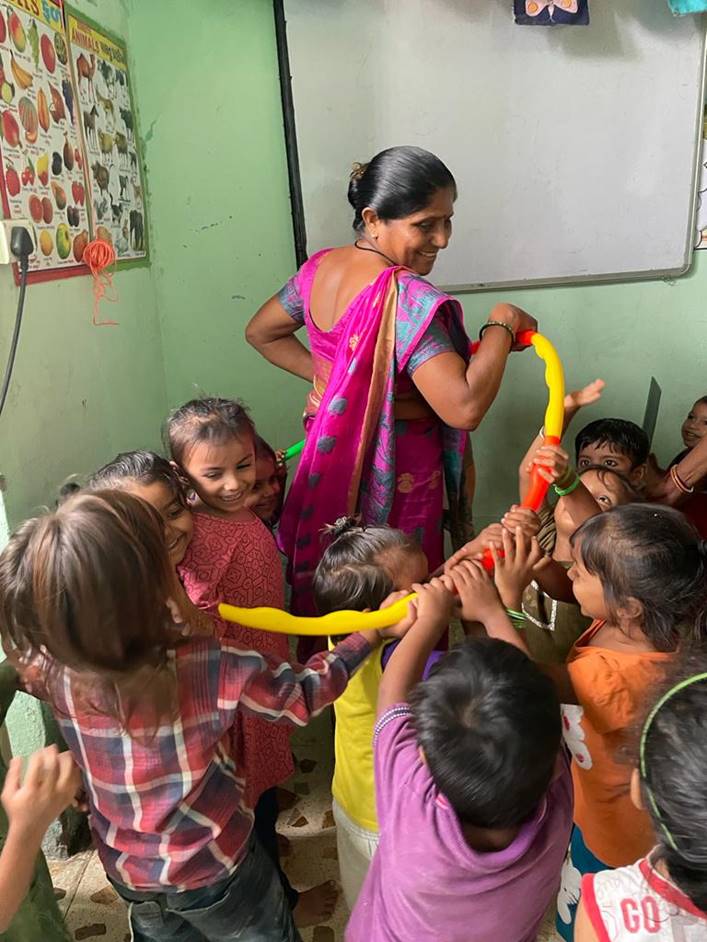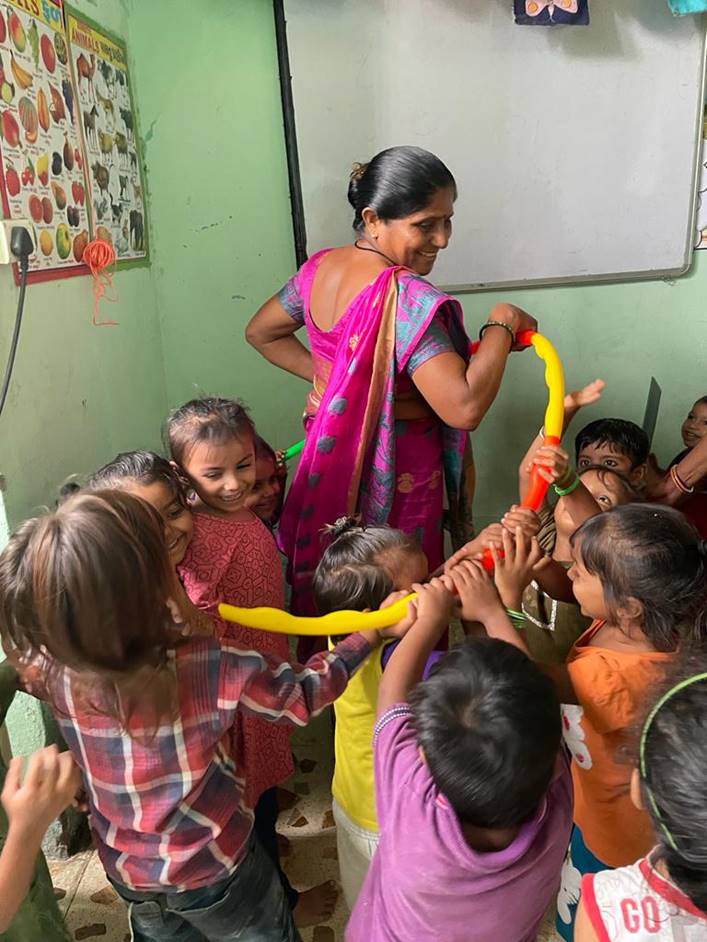 However, the model has its limitations. The Sangini centers face financial challenges because parents are only required to pay one-third of the total fee for each child. The margins are slim: Workers' salaries cannot be cut because they are paid minimum wage, and a minimum teacher-student ratio of one to 15 must be maintained. Despite long-term initiatives by the cooperative to become self-sustaining, such as running higher-end day cares to subsidize the Sangini childcare centers, the centers still need government funding and donations to keep running. 
There's a major economic incentive for investing in the childcare sector in India and beyond. According to the International Labour Organization, investment in universal childcare and long-term care services could generate up to 280 million jobs globally by 2030, and employ an additional 19 million people by 2035. 
SEWA is a partner in WIEGO's (Women in Informal Employment: Globalizing and Organising) global campaign for quality public childcare for all workers, including those in the informal economy. 
Childcare cooperatives have effectively collaborated with local or national authorities in other countries, too. Australia and Denmark provided national help in response to school and day care closures during the Covid-19 pandemic. In Australia, the government made childcare free. This investment in childcare assistance encouraged parents to enter and stay at work, and both countries saw a reduction in the workforce gender gap.
At the local level, community support for the Sangini childcare centers has been "tremendous," according to Thomas. "For any important celebration or festivals, [community members] contributed a meal, lunch or gifts for all the children at the center even though they were poor," says Thomas. "Such was the camaraderie and sense of belonging among the women."