It was the event of a lifetime for the residents of Mandkola, a village with a population of 10,000 in the north Indian state of Haryana. In early March 2022, a couple hundred women and young girls set aside their daily chores to march to a nearby government school with two common goals: empowerment and justice.
As everyone came together, an elderly woman in a bright red saree spontaneously rose to address the crowd. "We have gathered here to kickstart [Mandkola's] first women's panchayat," she said. "With this we mark the beginning of a new movement in our village."
Traditional panchayats are assemblies of male elders — usually from the Jat community, Haryana's largest caste group — which meet every few weeks to determine the rules governing their village or a number of nearby villages. They also exist to settle disputes between members of their community. Although they have no sanction under the law, the centuries-old form of local government dominates how many village communities in northern India function.
Panchayats are generally considered regressive and extremely patriarchal, passing strict rules dictating things such as what women are and aren't allowed to wear, what they can and can't learn at school, and who they can marry — all at gatherings local women are not allowed to attend. Those who fail to follow the rules dictated by their panchayats put themselves at risk of harsh punishments, including orders to rape or kill.
But a growing movement of female-led, or "lado" [daughter] panchayats is emerging across northern India to challenge the toxic aspects of the traditional panchayat model and reinvent it as a force for progressive change.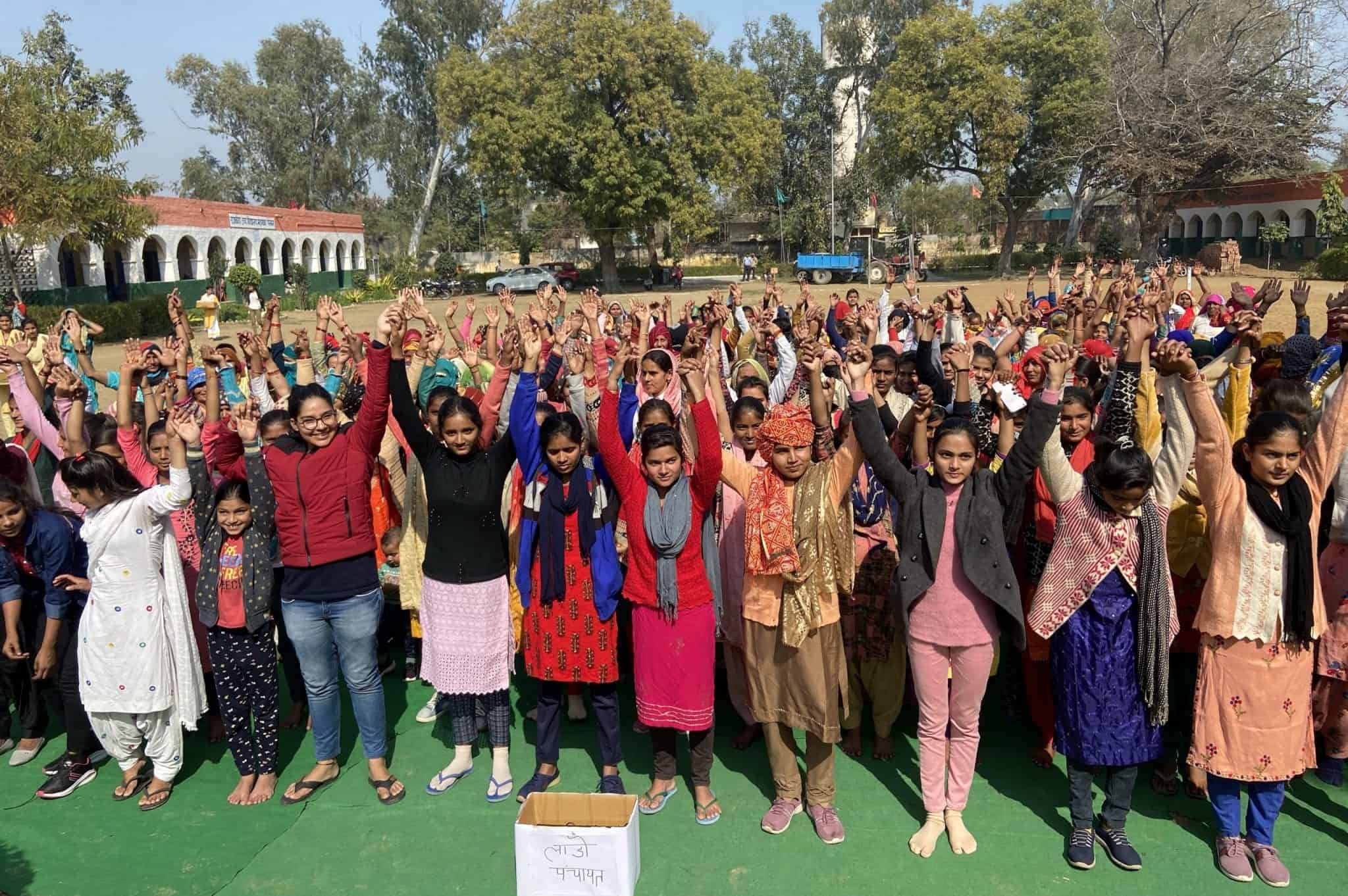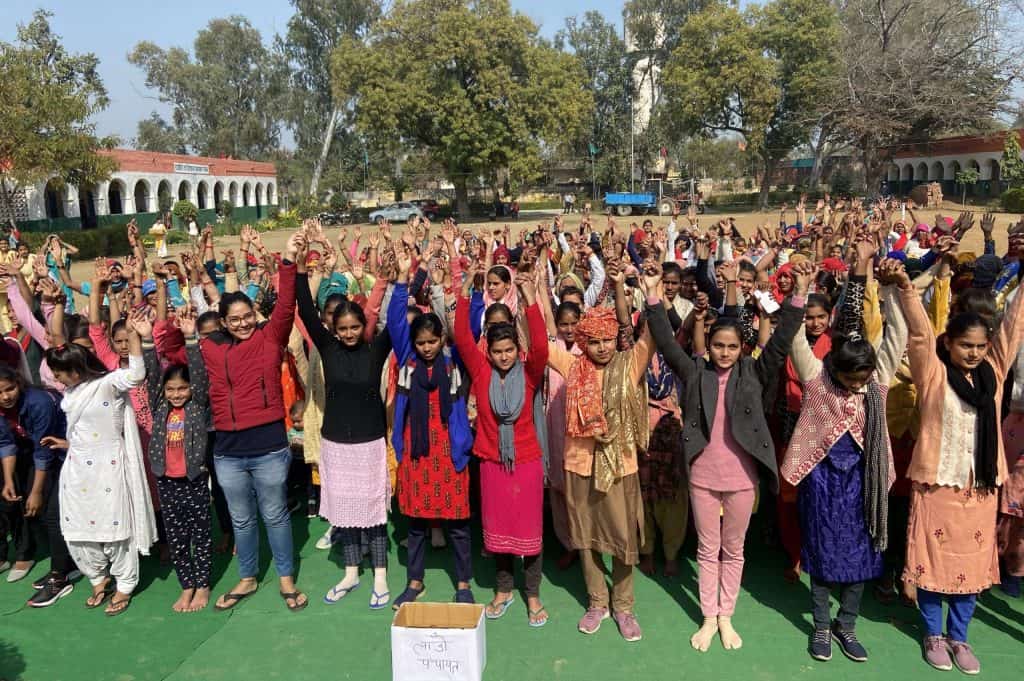 The idea was first conceived by Sunil Jaglan, a social worker and village leader from Bibipur, a village in the district of Jind, Haryana, who became a well-known rural gender activist after the birth of his first daughter in 2012. That year, in Jind, Jaglan organized the first ever panchayat at which women were allowed to participate. The event, while still male dominated, saw at least 200 women attend and several speak, and focused specifically on the under-reported crime of female infanticide in India.
"It took me and a few like-minded Khap leaders [village elders] two months to make the event happen due to strong resistance from senior Khap leaders," says Jaglan. "They were of the opinion that historically there is no place for women to participate in panchayats."
2012 and the years that followed saw the early signs of progress towards a kind of grassroots governance in northern India in which women were empowered rather than subjugated. But it was the country's Covid-19 lockdown in 2020 and the subsequent explosion in child marriage — notably of girls — that sparked a wholesale push to create panchayats by women, for women, rather than just ones in which they could participate.
"Women and young girls from across northern India were contacting me during lockdown saying they wanted to tackle the worrying increase in girl child marriages," says Jaglan. "It was this that sparked the beginnings of women-only panchayats. Of course, Covid-19 was a very difficult time for many but out of that came an overwhelming desire from women to create structures that instill greater equality in their communities."
Inspired by the need for change, and using his contacts and past experience, Jaglan organized meetings to discuss the idea of initiating female-only "lado" panchayats. Somewhat to his surprise, he says, the idea was widely accepted.
In June 2020, the first lado panchayat took place — online as a result of Covid — at which 160 women and young girls took part, predominantly logging in from villages across the northern states of Uttar Pradesh, Haryana, Bihar and Rajasthan. In the months that followed, a further eight online lado panchayats took place, all discussing the subject of child marriage. Bar Jaglan, who joined to support the initiatives, no men were present.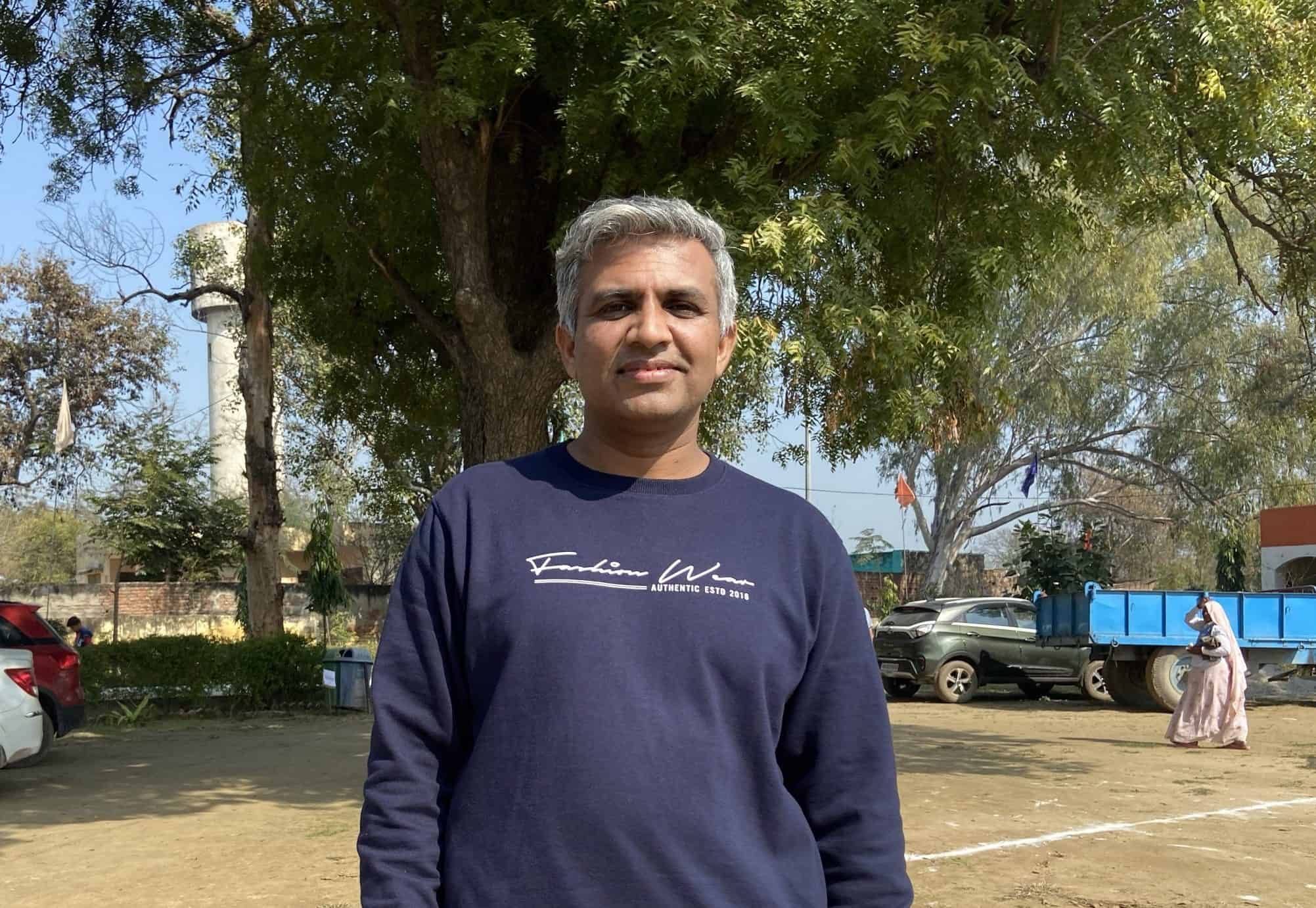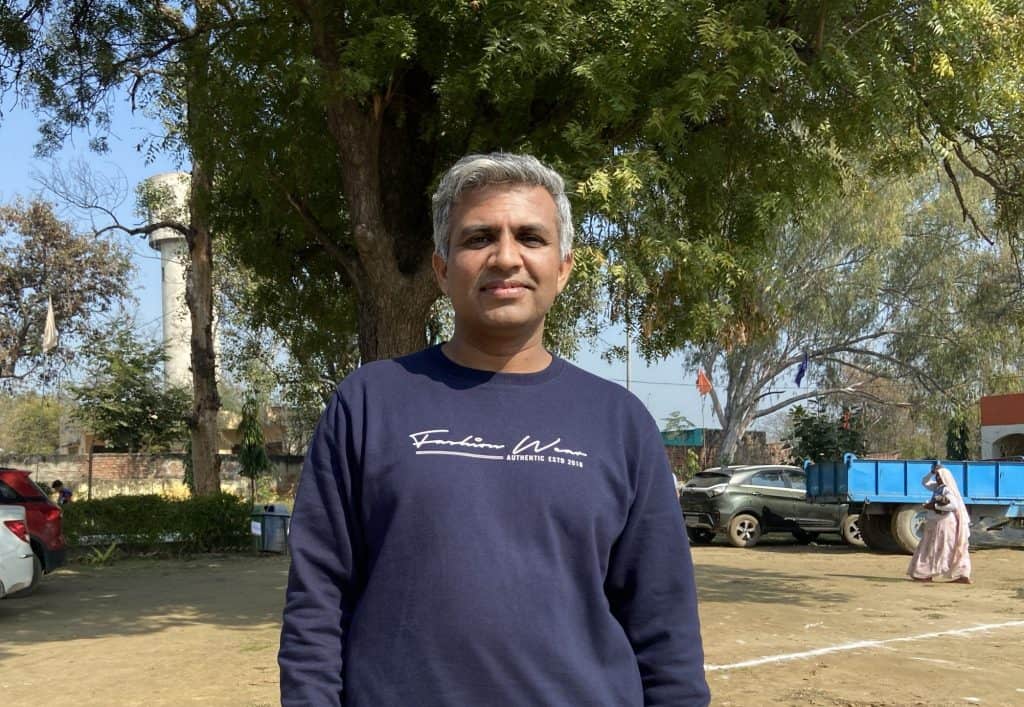 As Covid measures eased up and in-person meetings were again permitted, Jaglan helped organize the first physical lado panchayat in September 2021 in Nalwa village. Located in Haryana's Hisar district, Nalwa is infamous for child marriages so it was hailed a momentous occasion to see the community's women come together to discuss the idea that girl child marriage should be prohibited by law. At the meeting, women from Nalwa initiated a campaign to send postcards to Prime Minister Modi declaring their wish to ban girl child marriages. 
In December 2021, the Union Cabinet finally raised the minimum age of marriage for Indian women from the present 18 years to 21 years. This issue had long been discussed and many factors contributed to making the increase happen, although it is widely felt that the postcard campaign and related momentum of discussion at the lado panchayats helped push the government to actually implement it.
According to Professor Kiran Bala, dean of the School of Journalism and Mass Communication at K R Mangalam University in Gurgaon, Haryana, political participation such as that taking place at the lado panchayats is an important tool of empowerment in any society.
"When marginalized sections — here women — are supported by male members of their society to deliberate, raise voice and take important decisions on the behalf of society, the society develops with exponential speed," says Bala.
Crushed by negative news?
Sign up for the Reasons to be Cheerful newsletter.
To date, four physical lado panchayats have taken place in northern India, most recently Mandkola's historic event in March. Here the women present discussed issues they felt most urgently needed to be addressed, the most prominent being the lack of access to high school, college or university for girls in the village.
"Our daughters can only study up to class eight," said an elderly woman from the crowd. Many among the audience cheered in agreement, prompting the panchayat to hold a discussion on the matter. 
Like every lado panchayat, the one at Mandkola ended with the formation of a committee. Under the leadership of Sonam Mahabali, the newly-elected head of the panchayat, or "lado pradhan," the committee prepared a resolution with a charter of demands which were then submitted to the local, district and state authorities. A concrete outcome of the event is a plan to push for at least one high school for female students in every surrounding district.
Mahabali, a young woman from Mandkola who aspires to become a teacher, spoke at the panchayat of how she has to travel to a district college five kilometers from her home, often on foot. 
"I do not want my four younger sisters or the girls of this village to face what I currently face," she says. "My only desire to participate in this program is to work for the betterment of women."