Pooja, a 27-year-old mom of two, was destitute and depressed in a slum of Jaipur, India, after her husband died in a work-related accident. Likewise Malti, 44, a mom of three living in a neighboring Jaipur slum, was forced to take her children out of school after the death of her husband from leukemia left her family broke.
Five years on, the tables have turned for both women. Pooja has developed a business opportunity to manufacture and sell festival wristbands, and in turn, put her children through school. Malti, meanwhile, has since found retail work and put her oldest two children through college, while her youngest is back in high school.
Finding employment, naturally, is what changed everything. But for both women, what kickstarted their escape from the cycle of poverty was something very simple: cold, hard cash. Specifically, $60 a month. 
Pooja and Malti received guaranteed income through the Fund A Mom program, started by Los Angeles-based film maker and philanthropist Leigh Blake in 2018. A total of 40 single moms receive this income in Jaipur, known as the Pink City because of the hue of its sandstone buildings.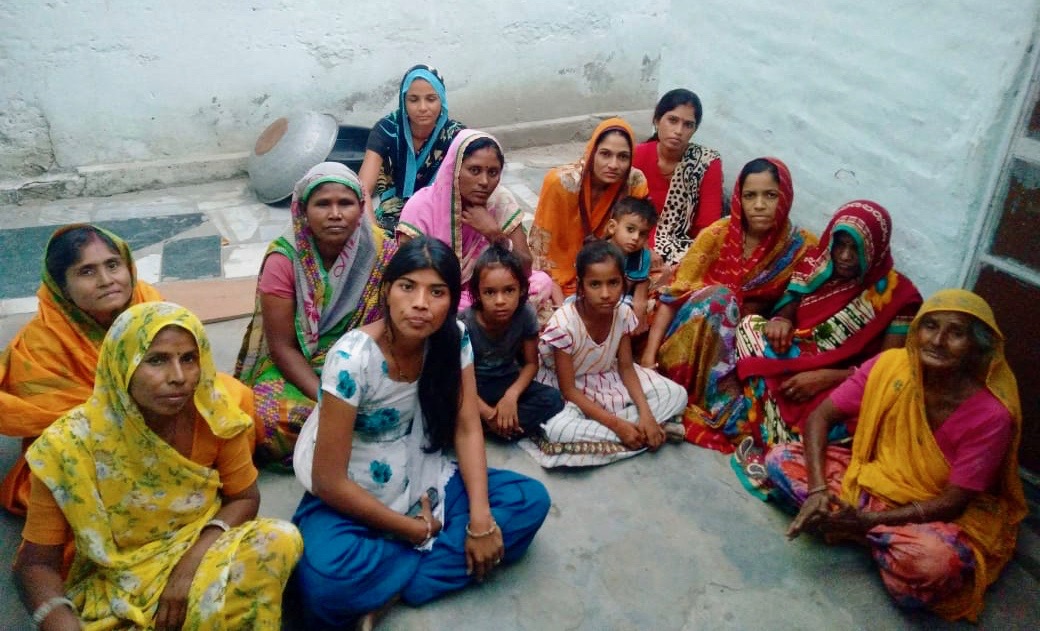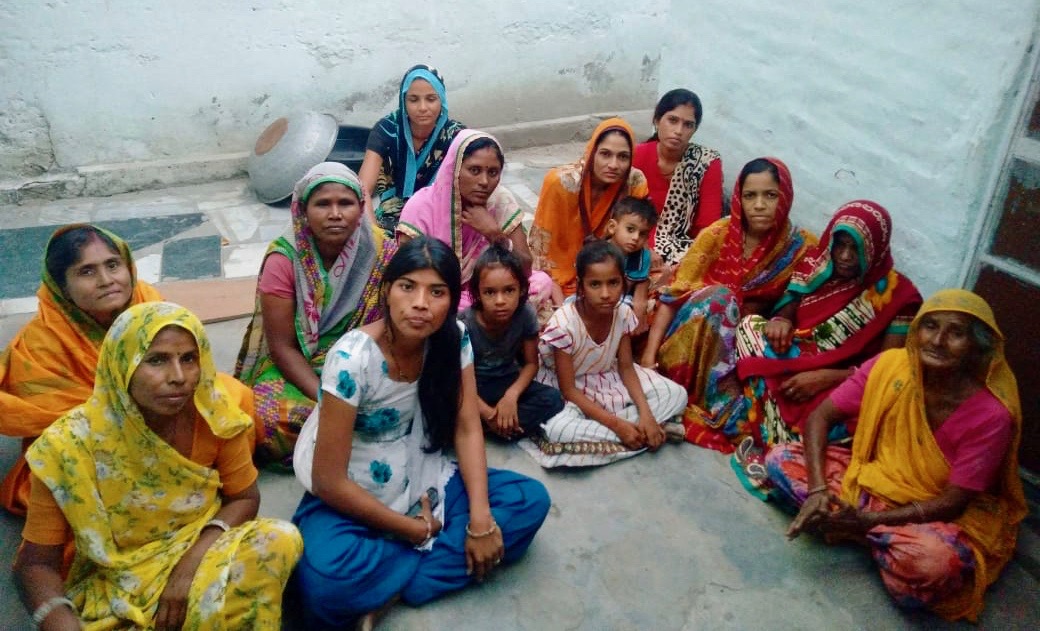 Across India, over 47 million women live in extreme poverty, compared with just under 40 million men, according to Statista. This disparity has multiple causes: lack of access to education for women from the poorest backgrounds, widespread violence against women and cultural norms landing women with the lion's share of child rearing. And it's exactly why Blake wanted to focus her efforts — and the cash generated — on single moms. 
"Of course they know what to do with the cash," says Blake. "Any mother is going to feed her child first. Every one of them wants to get their child out of horrendous generational poverty. Every one of them understands that their safety at the end of their lives will be their children." 
More than money
As a basic income, $60 a month takes care of expenses like food, health care and children's education. But the most important thing it gives these mothers, Blake notes, is morale: "It helps them lift their head high. It makes them confident. It makes them feel like someone cares about them."
Fund A Mom's model is intentionally simple: give poor people money so they can fix their own problems. But it's a principle that goes completely against the traditional foreign aid model that the majority of the charity sector is built upon, because the accepted belief is that the benefits of cash injections are short-lived, with the cash itself often misappropriated. Yet many places have had success with providing basic income.
Blake sees the traditional model as a colonially imposed way of thinking for a sector that wants to keep itself in business rather than solve problems. And when you're broke, a situation Blake can relate to from an earlier time in her own life, it's cash that will buy groceries and pay bills. 
"If you're in the charity sector — I like to call it the charitable industrial complex — it's not really in your interest to fix things. Because [so many people need to be] paid before the grants go where they're supposed to go. Generally, there are lots of people almost categorically refusing to put their eye on the prize, which is poverty," Blake argues.
Crushed by negative news?
Sign up for the Reasons to be Cheerful newsletter.
"So we decided that cash is really what people need, and that ends all the bureaucracy inherent in all these other organizations, but more importantly, it ends the criminalization of the poor."
Blake is also bucking the trend of how charities typically operate by purposely keeping Fund A Mom lean: just five people run it, including two on the ground. These local associates are the ones who refer the single moms to the program, and the only criteria is they must be a single mother in poverty.
The money from Fund A Mom donors — largely from Blake's own vast personal network — goes into a charity holding account first. It then goes straight into the recipient's account. (Bank accounts among India's poor have become much more common since Prime Minister Narendra Modi introduced a basic savings account initiative in 2014, with no balance or transaction requirements, in an effort to bank the unbanked. Over 478 million new basic bank accounts have since been opened.) What Blake didn't want, she explains, is for program candidates to have to go through an in-depth application process to justify why they should receive the money. This streamlined approach removes those hurdles.
Cash is queen
Proving the cash model works, not a single Fund A Mom recipient has abused the funds, Blake confirms. In fact, most of the first round of Fund a Mom recipients are now earning their own income through paid employment, meaning they no longer need the Fund A Mom payments. Fund A Mom's local associates can refer the women to job vacancies and training, but Blake says once they are receiving the money, they become largely self-directed and find their own opportunities. Most of the moms are now in the process of coming off the program, transitioning by receiving half the payments before stopping completely, likely by the end of the year. (Fund a Mom is in the process of identifying the next set of recipients.)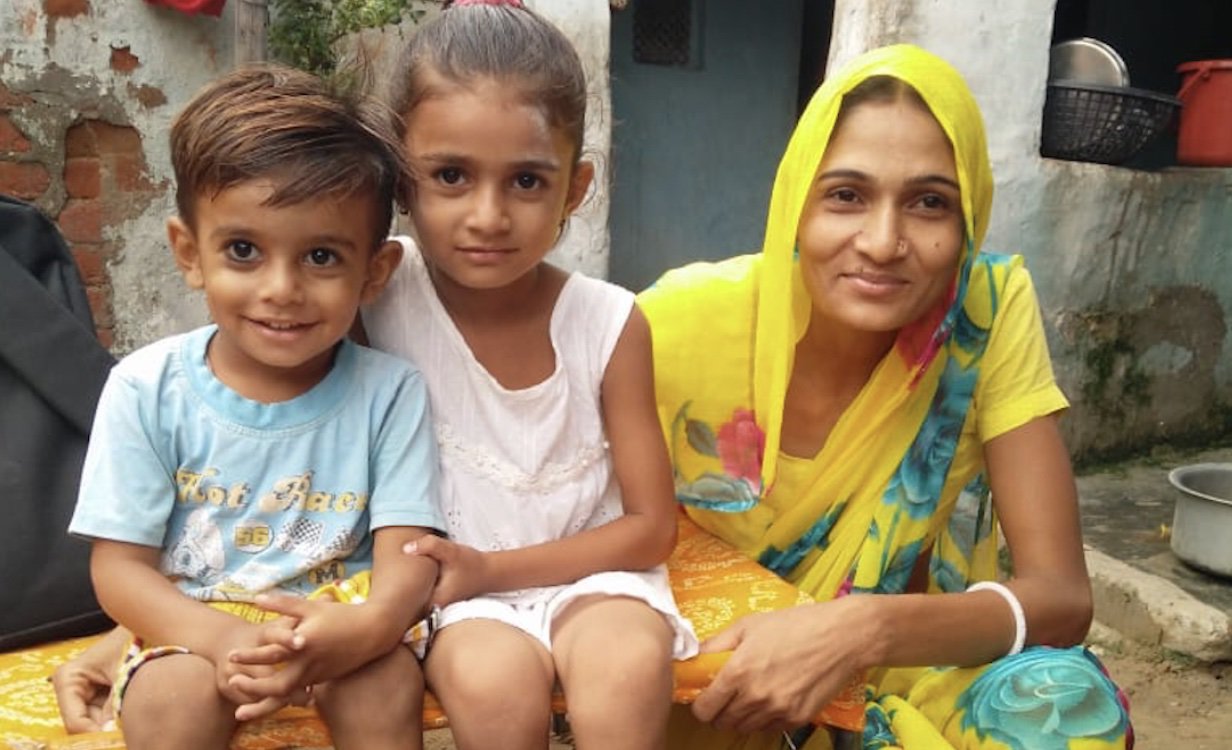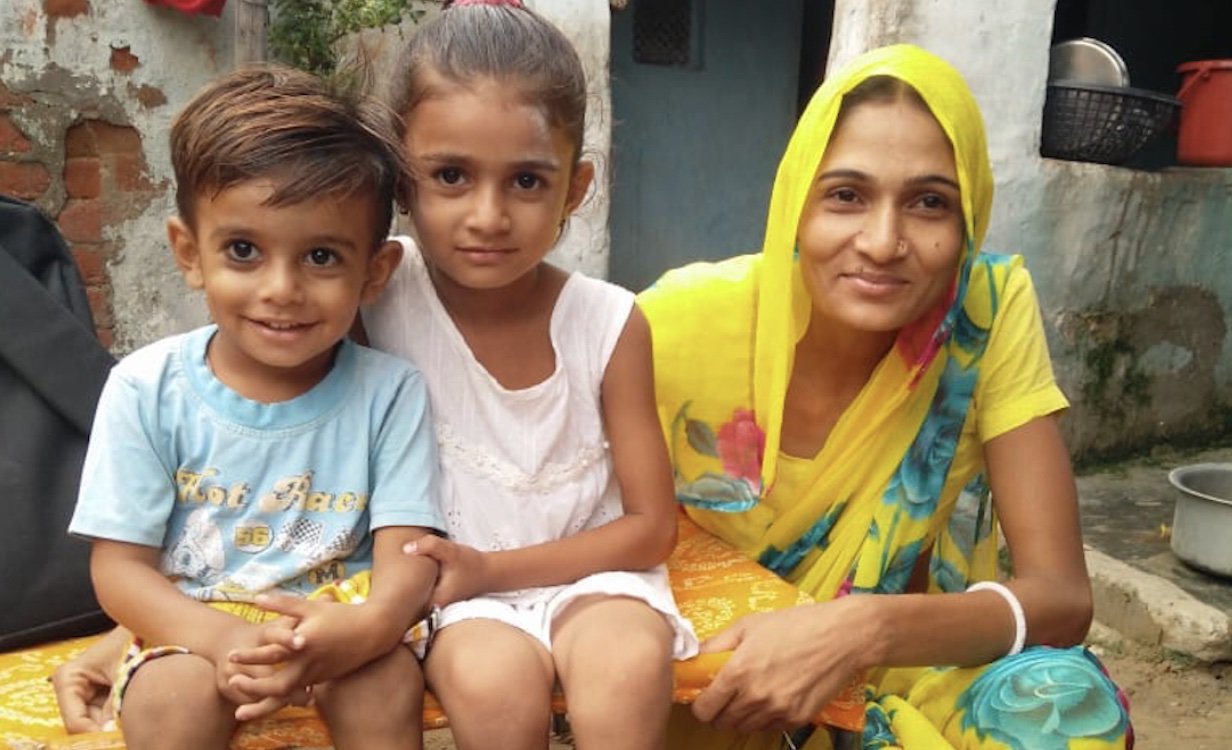 On a larger scale, the cash model has seen success through the GiveDirectly platform, which allows donors to send money directly to the world's poorest households. Since 2009, GiveDirectly has delivered over $660 million in cash directly into the hands of over 1.4 million people living in poverty in countries like Kenya, Rwanda, Liberia, Togo, the Democratic Republic of Congo and Malawi. Its own research has shown where those people spend the money: on medicine, animals, school fees, water, vehicles, housing and more.
Electronic charitable payment platform AidKit, a partner of GiveDirectly, is seeing more of a demand for its technology in the charity sector as direct cash payments become more popular. It's not only effective, says Brittany Christenson, AidKit's director of partnerships and program development, but echoing Blake's earlier point, it's a source of agency and dignity.
"It's all about giving people the freedom to make their own choices and use the funds to meet their specific needs, rather than having someone else decide for them," says Christenson. "It's a way of saying, 'Hey, we trust you to know what's best for yourself and your family.' Plus, it's a step towards dismantling the paternalistic attitude that's plagued philanthropy for way too long. People deserve to be treated with respect, and cash assistance is a powerful tool for doing just that."
But are cash benefits short-lived?
John Renouard, founder and executive director at water charity WHOlives, agrees cash is effective in emergency situations, but argues it's not beneficial in the long term, calling the growing trend to give cash "unfortunate." He believes the WHOlives model of training people to run their own water drilling business is successful because of the ownership and self-investment it fosters.
"The problem with giving away cash is that it often feeds the cycle of dependency, rather than empowering communities. Giving cash directly will have a short-term economic boost, but the money will quickly be spent," says Renouard. 
Fund A Mom's Blake, however, is buoyed by the results of the program's Jaipur pilot and envisions replicating it across India, in cities like Bangalore, Calcutta and Mumbai. And she is already moving to expand to Ghana, where she helps fund an orphanage and has direct access to single moms in need. Blake can even imagine the Fund A Mom model eradicating the need for orphanages altogether by empowering moms and families to keep their children with them. 
"Cash is freedom from fear,"  says Blake. "Cash is autonomy. Cash is human dignity."