A new kind of out-of-town visitor likes to check out the famous Brandenburg Tor in Berlin these days: Louisiana crawfish scuttles through the site when it rains. After business consultants Lukas and Juliane Bosch learned three years ago that they had become invasive in Berlin, the couple had an aha-moment. "We read that the invasive species has no natural enemies in the ecosystem," Lukas says, which is why they'd come to run rampant. "That logic only works if you omit humans from the food chain."
Why not simply eat the invaders? After all, the crawfish is a delicacy in Louisiana because it tastes almost like lobster. Together with Berlin gourmet chef Andreas Michelus, the couple started buying the crawfish from a licensed fisherman, developed recipes and bought a food truck. Their company, Holycrab!, was born. "Why fly exotic ingredients around the world when they live outside your front door?" the founders ask. "If you can't beat them, eat them." 
The main challenge was getting Germans interested in trying new foods, "so we put it in dishes people were already familiar with, such as crab rolls or 'pasta di plague,'" Juliane says. When the crawfish season ended in the fall, they switched to wild boar and Nile goose, which are also invasive.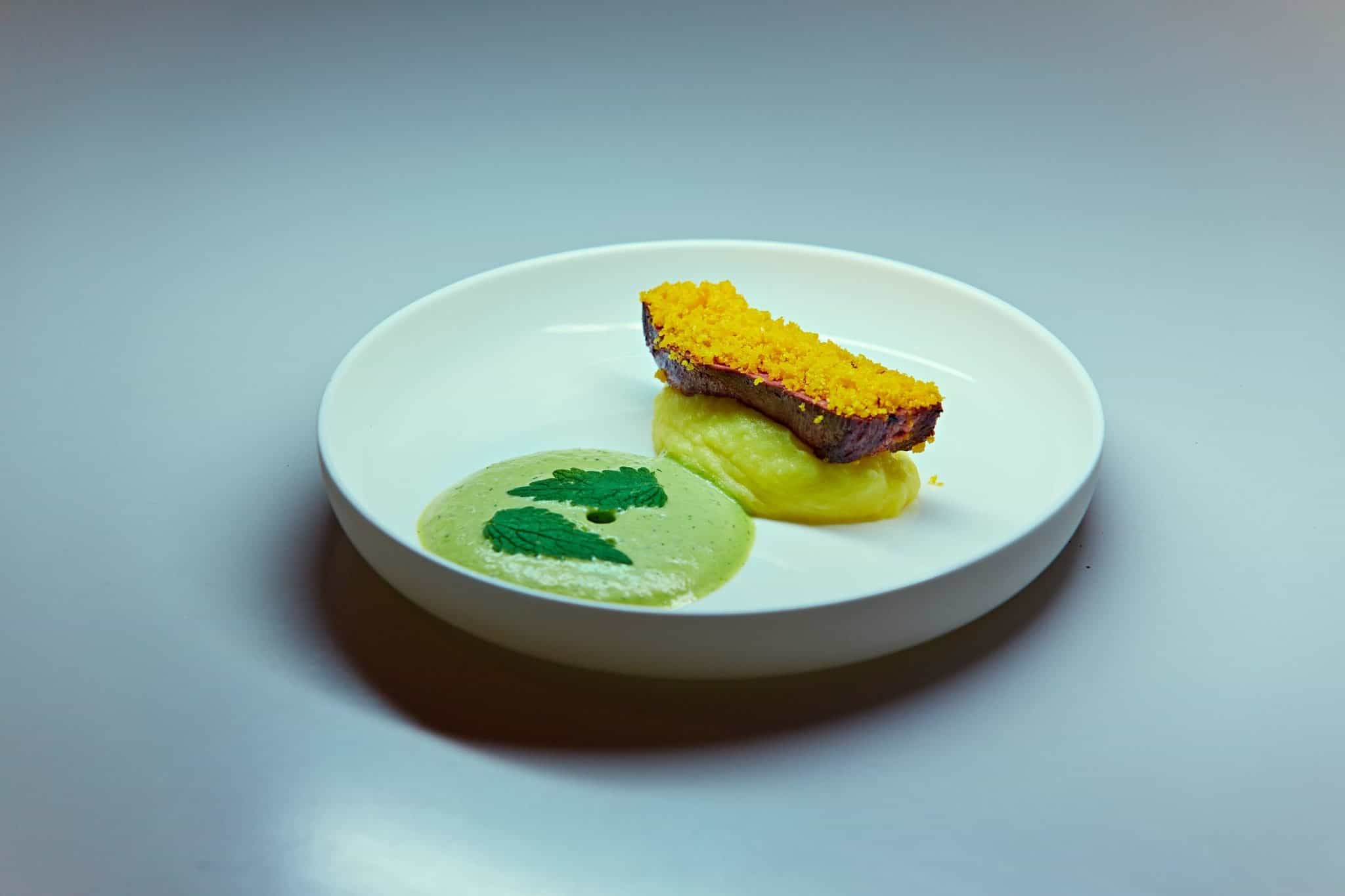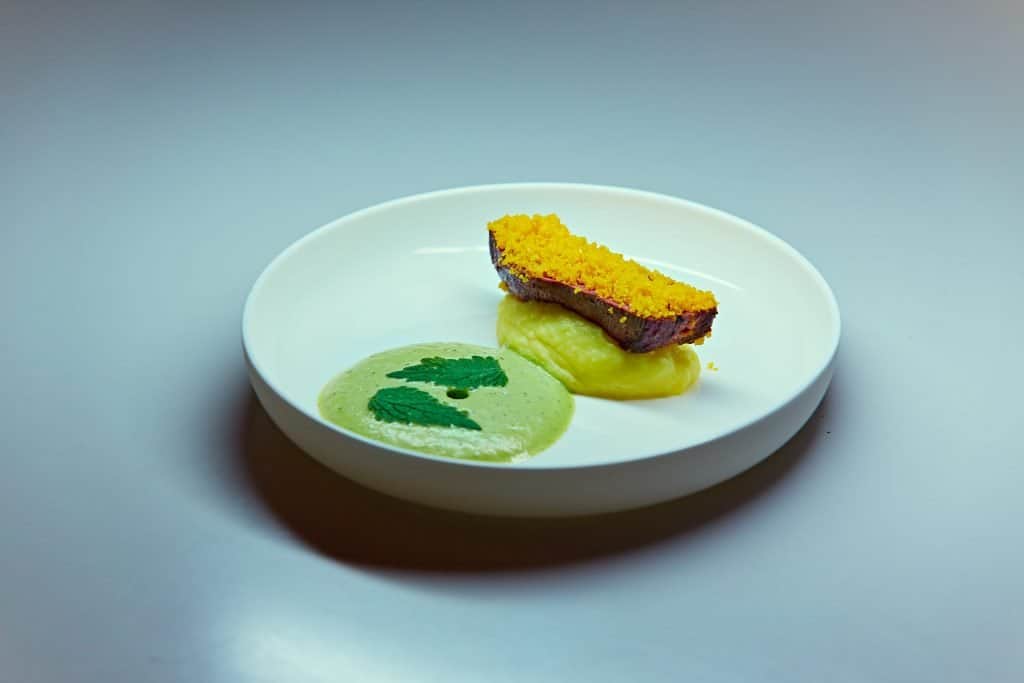 The couple is now living with their child in Offenbach near Frankfurt, and because farmers complained that the geese are eating ingredients such as watercress and sorrel for the popular German "green sauce," the Holycrabbers deliberately added a recipe for Nile goose with green sauce "as a conversation starter." Later they added other invaders to the menu: carp sandwiches, bouillabaisse with Chinese crab, raccoon steak, and a stew made from the raccoon-sized rodent nutria, plus invasive plants and roots as salads and fries. Raccoons are the hardest to sell, according to Lukas Bosch, "because some people think they're too cute to eat and others are afraid of catching a disease." But the hunters shoot them anyway to fulfill their hunting quota, as Lukas Bosch explains. "If we don't eat it, the meat gets thrown away or made into dog food." 
It's illegal in Germany (and most parts of Europe) to simply shoot or fish your own lunch. You need a permit, and to make sure no illnesses get transmitted, every piece of wild meat needs to be tested and certified before consumption. "Once a young, inexperienced hunter simply showed up at our front door with a 100-pound boar," the couple recalls, laughing. "We had to send him away and explain he needed to get the meat tested first."
Predictably, their startup has gained a lot of media attention. But it has also won numerous awards, and customers have nicknamed the crawfish "Berlin lobster." "If you put it on my plate and I didn't know what it was called, I'd think it was lobster, because it tastes just like it," one customer said. 
"We deliberately started with the food truck to try out new recipes and get the opportunity to talk to people." Lukas Bosch explains. "For instance, the Chinese mitten crab came from China to Germany about a 100 years ago on cargo ships. It's grotesque how big they grow and thrive here. The Chinese pay gourmet prices for them because water pollution has made them a rarity in China." A few Chinese restaurants were offering them in Germany, too, "but our food truck gave us the opportunity to explain the back story," Juliane Bosch adds, "and this is what gets people interested."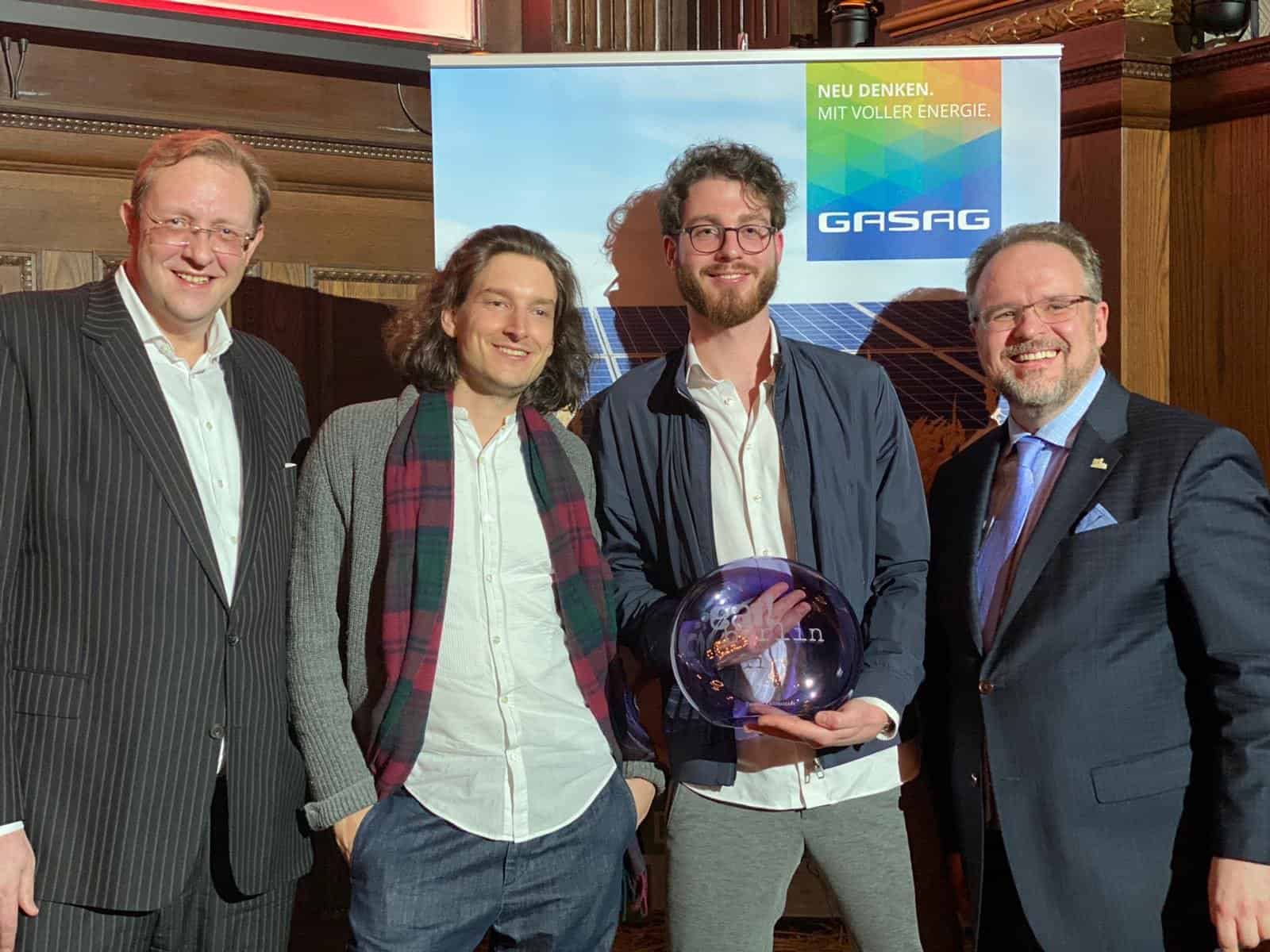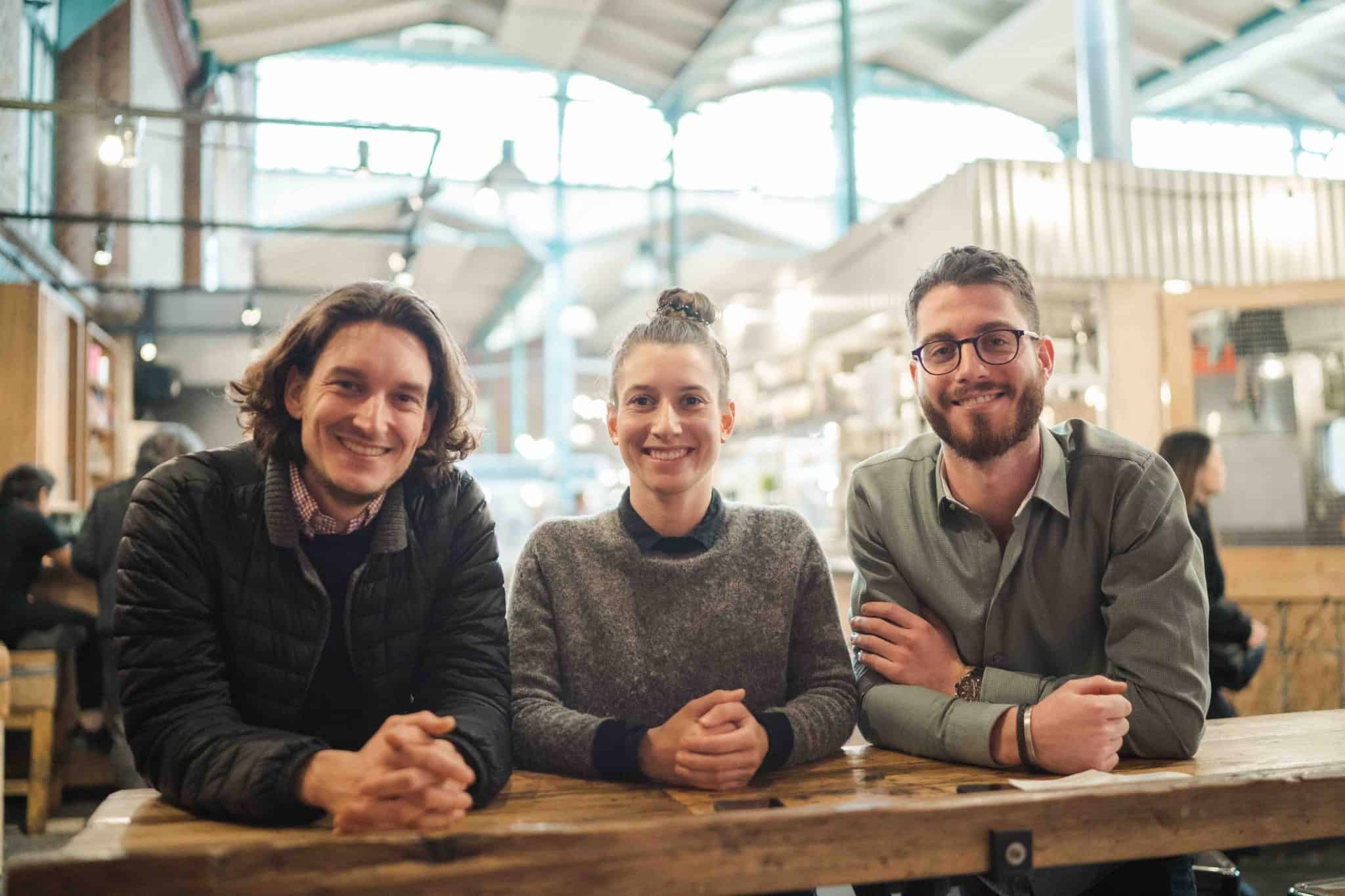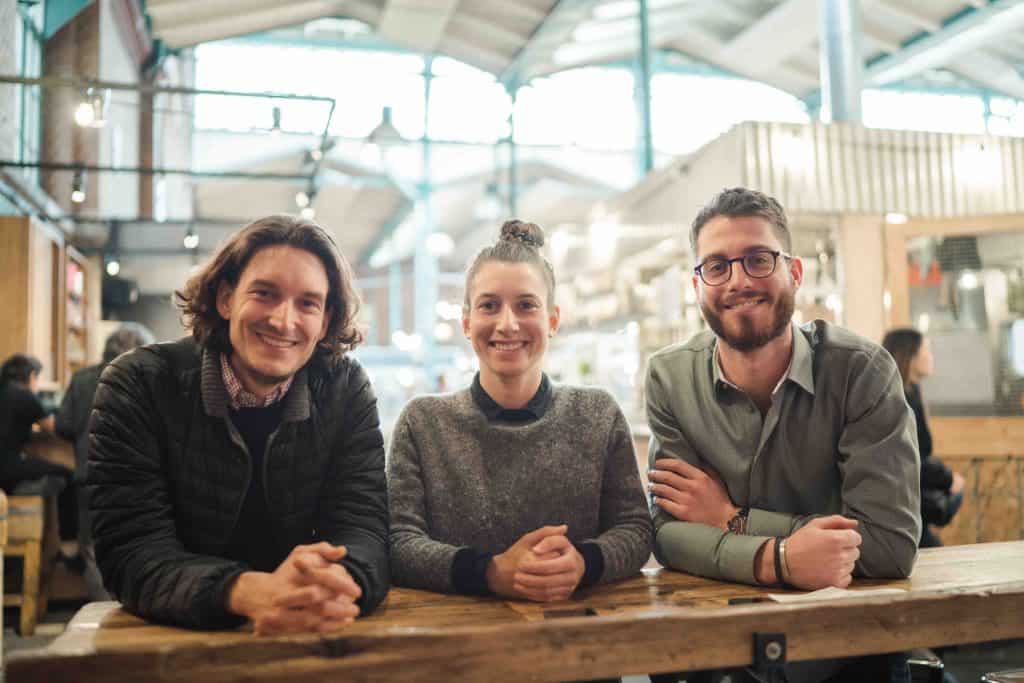 The eat-the-invaders movement actually started in the United States. Renowned conservation biologist Joe Roman from the University of Vermont kickstarted the "invasivorism" trend in 2011 after he completed his PhD on the damage invasive European green crabs inflict in the US. Websites such as Roman's are dedicated to identifying edible aliens and publishing recipes for snails, snakes, iguanas, nutrias, and other invasive species. Many of them either hitched rides as blind passengers on a boat or were brought in deliberately only to have their numbers spiral out of control because they have no natural enemies in their new environment. 
Effective solutions are hard to find. Too often, the invaders are simply killed and discarded. Or authorities release predators, such as eels Scotland communities released to kill crawfish. The eels then became a problem. While introducing invasive species into a local diet is not a silver bullet to "beat them," businesses like Holycrab! serve multiple important roles — not just making a small dent in the population, but educating people and helping normalize and build trust in dietary options that are more sustainable and contribute to solutions instead of problems with the food system.  
The damage invasive species are causing is immense: Experts estimate that the aliens are responsible for nearly a third of extinctions worldwide and have cost farmers and communities more than $1.3 trillion in damages. Out of the 50,000 nonnative species in the US, 4,300 have been labeled invasive. To name a few of the worst offenders, nutrias destroy Louisiana marshes; European green crabs devoured a billion dollars worth of mussels and clams in US waters; sea lampreys usurp trout in the Great Lakes; Burmese pythons strangle native deer in the Florida Everglades, and feral pigs, considered "super invaders," are ripping up lawns, golf courses and vineyards in the Bay Area, even threatening the area's drinking water supply. According to the Department of Agriculture, more than six million feral pigs live in the US, hybrid offspring of domesticated pigs and wild boar that was imported around the 1900s for sport hunting. California is currently debating a bill to make hunting them easier so more of them can be made into pork chops and sausages.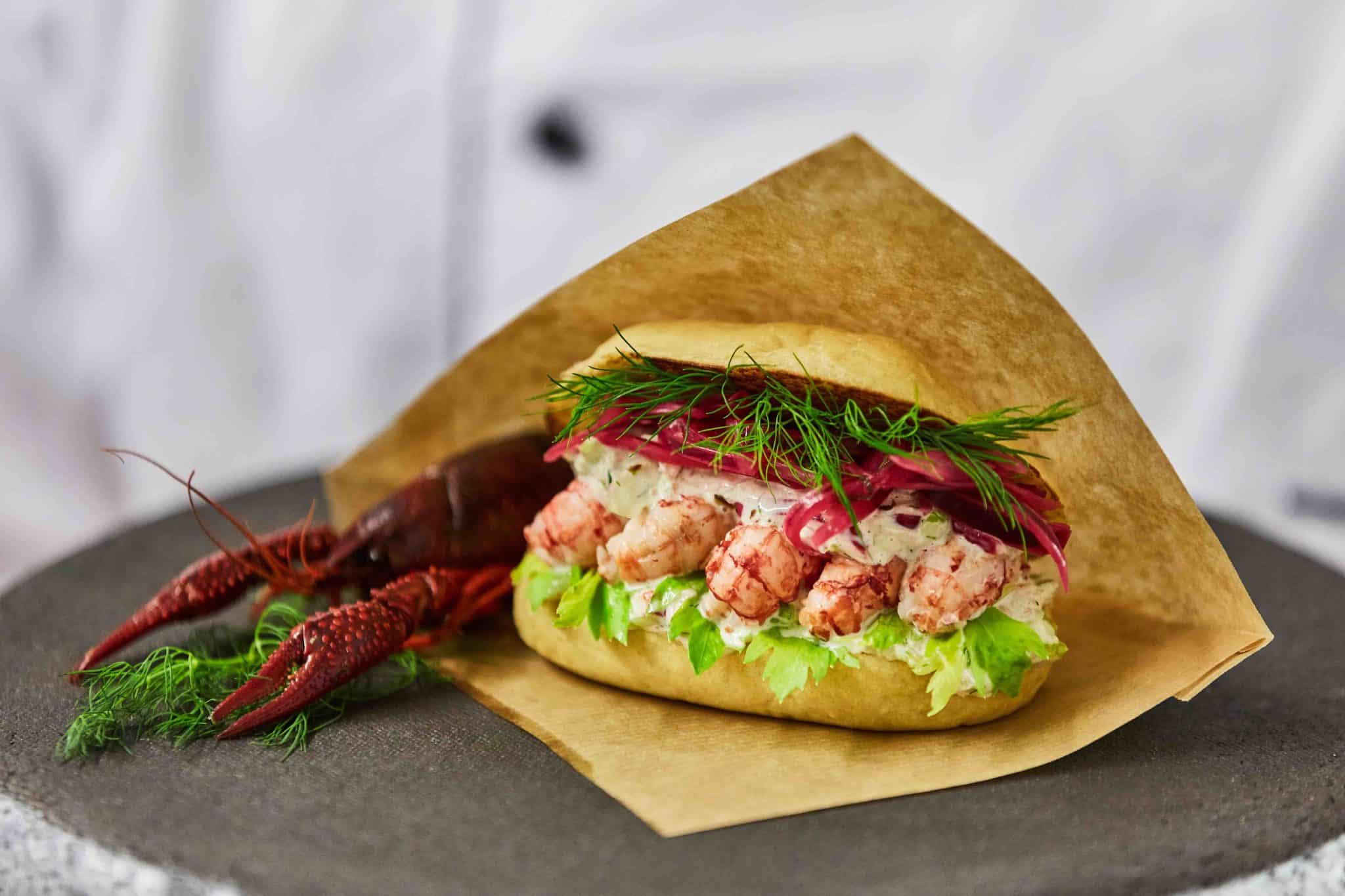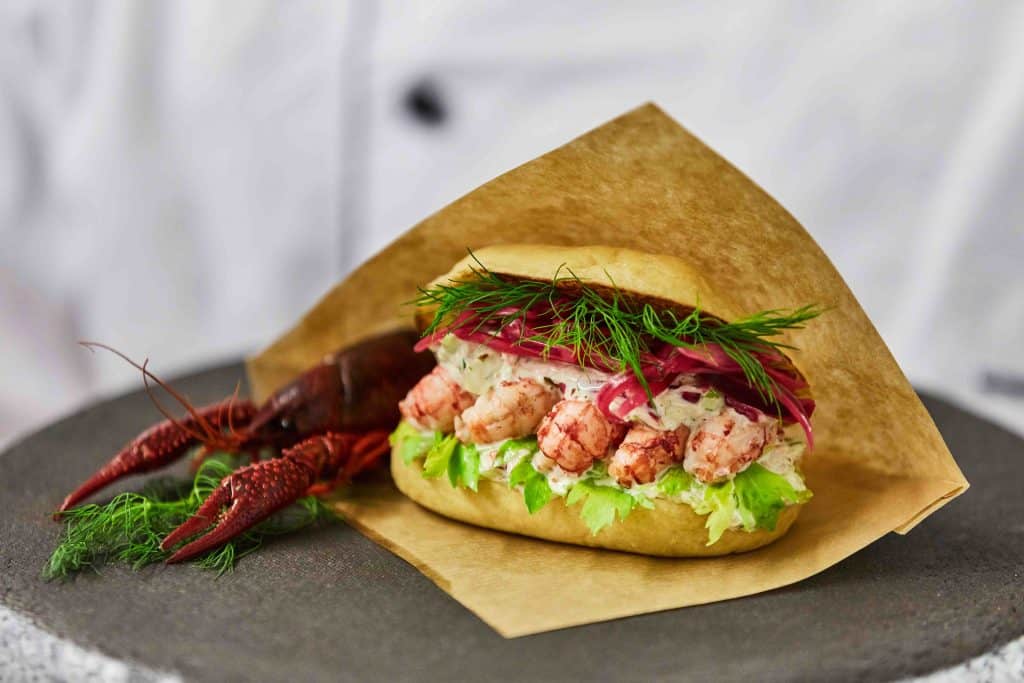 Once an invasive species like crawfish has been introduced to a new region, it is nearly impossible to get rid of it entirely. But especially in countries with a high rate of malnutrition, such as Madagascar, scientists and activists have educated the population about the benefits of eating the protein-rich invaders with some success. 
Lukas Bosch was a vegetarian for ten years before he started Holycrab! with his wife in 2019. He was inspired by Jackson Landers' book "Eating Aliens" and considers invasive species the only meat you can eat ethically. After all, the animals live in the wild, without the brutality of mass factory farming, and they would be killed anyway. "Mass husbandry is responsible for 30 percent of global greenhouse gasses if you count transport and production," the Holycrabbers researched. While we humans have eaten some wild species such as tuna or Atlantic cod nearly to extinction, invasivorists point out there are plenty of edible animals that are tasty but people simply don't know how to put them on the menu. "The hunters' hearts are bleeding when their freezers are full but nobody eats the wild meat," Lukas Bosch learned. Scientists have been trying to come up with guidelines and criteria for hunters and conservationists so that they actually target the right species for the environment.  
To help their clients stomach new recipes, the Bosches assure them that "nutria tastes like a crossbreed of rabbit and quail, and raccoon resembles deer and poultry." The couple found out that nutria had actually been on the menu in the former Republic of East Germany as poor man's meat, and older East Germans were familiar with the taste. 
In order to make this solution palatable to more people, gourmet chefs worldwide are experimenting with integrating invasive species in their menus. Among the unusual recipe options: Celebrity sushi chef Bun Lai roasts cicadas in his wok and even chops up cannonball jellyfish into sushi. Several jellyfish are rich in protein and surprisingly tasty as carpaccio, according to Antonella Leone, biotechnologist at the Institute of Science of Food Production (ISPA) in Italy. Chef Doug Paine in Burlington, Vermont, might sneak peppery wild mustard sprigs in his patrons' salad, periwinkle snails in their appetizer, Green Crabs in their bisque, and Japanese knotweed in their dessert.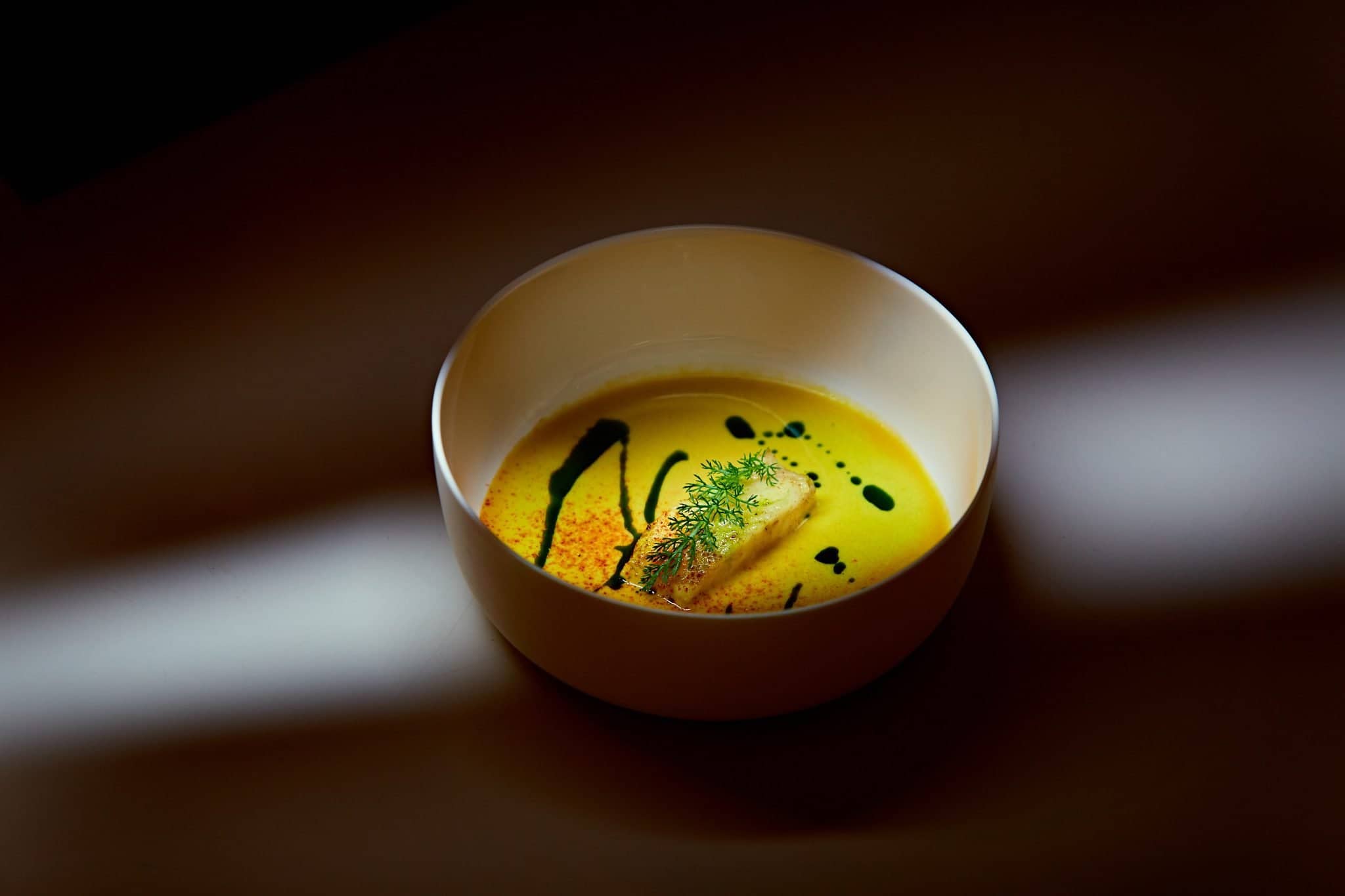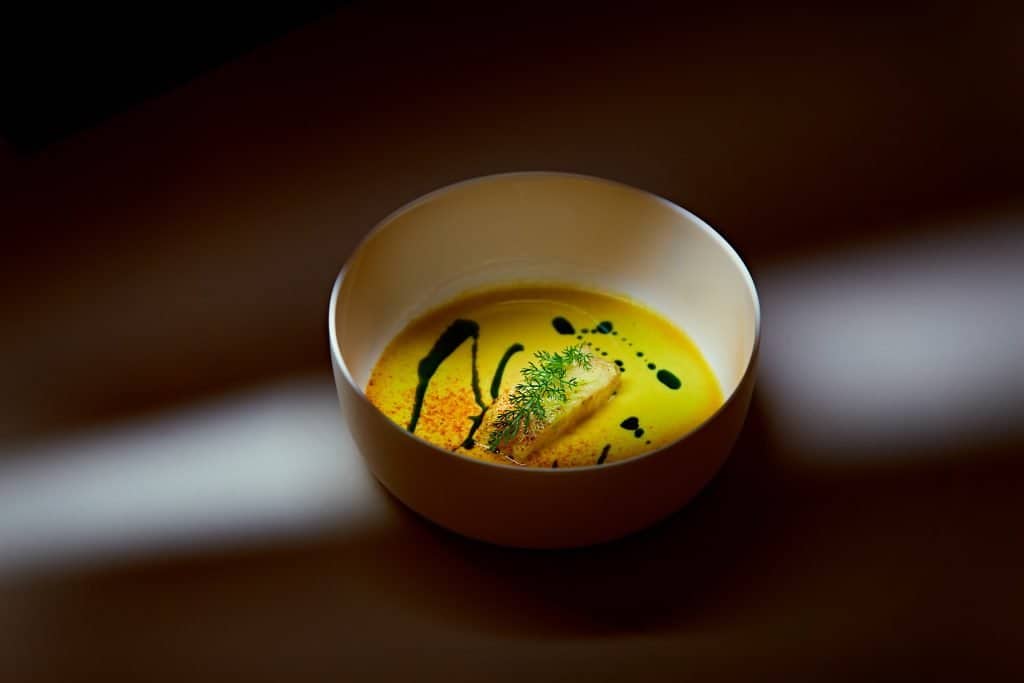 Since the pandemic canceled most catering events, Holycrab! switched to producing bouillabaisse stock from the Chinese mitten crab that is now being sold and marketed in supermarkets. To actually make a dent, more supermarket chains and pet food companies need to jump on board. Wholefoods and a few other chains made a start in 2016 by offering lionfish, a tender tasting invader, and a few dog food producers are baking nutria into their high-end dog biscuits. The end goal of Holycrab! is different from any other startup: To eat so many invasive species that there are none left and the startup can go out of business. The invasive Lousiana crawfish in Berlin is already receding. Juliane Bosch is an innovation researcher and has worked for an innovation institute for years before starting Holycrab! "There, we did research about how companies can make the world a better place," Juliana says. "In the end, it is about changing the future."
But of course, not all aliens are fit for consumption. Sometimes the Holycrabbers get calls about invasive species that are plentiful and yet the couple cannot come to the rescue. "A woman from Bavaria called and complained about a crazy mosquito invasion," Lukas Bosch remembers with a laugh. "Could we help?" Even the Holycrabbers have yet to cook up a recipe for tasty mosquito à la mode.