Beating the traffic
When Covid made sharing buses and trains with strangers a scary idea, many cities closed their streets to cars to give people more space to stroll and bike. Now, quite a few of those cities are making the changes permanent — a new survey of 43 cities found that 22 will continue to keep their streets open indefinitely, and 16 more are considering it.
The enthusiasm might have something to do with the fact that, according to data from Yelp, in many places open streets have been a boon to business. The ratings platform recently released an analysis of restaurant activity in several well-known food corridors, including Boston's Little Italy, Boise's 8th Street, San Francisco's Mission District and Chicago's West Fulton Market. All of the areas saw upticks in consumer interest while their streets were closed to cars. In San Francisco, interest went up 18 percent. In Boston it shot up by more than 50 percent. ("Consumer interest" was measured by the number of posted reviews and clicks on listings.)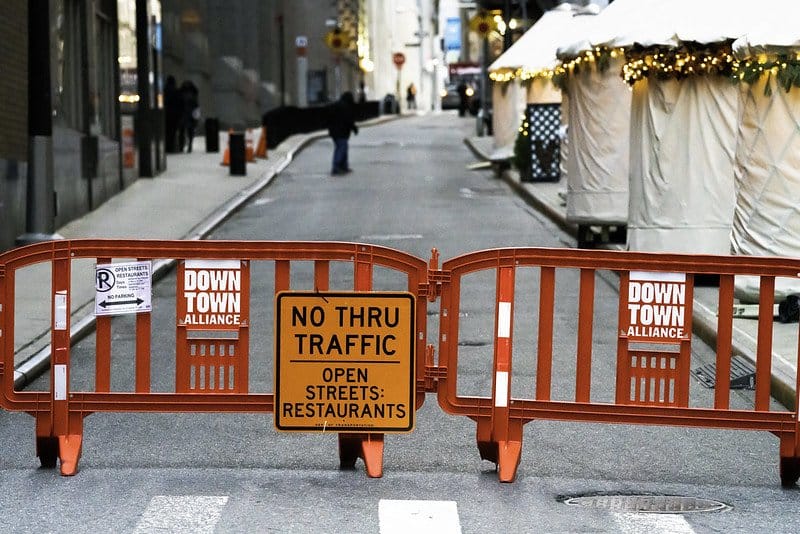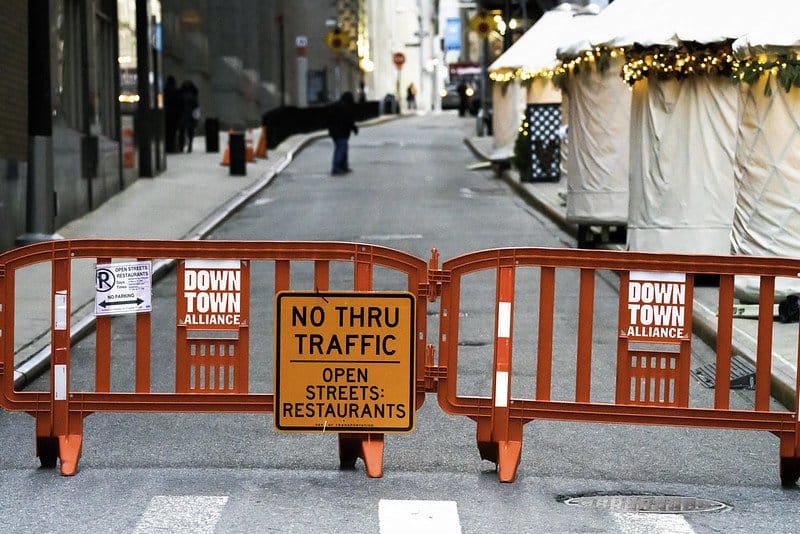 To be sure, this wasn't a scientific experiment — Yelp reviewers tend to skew younger, for instance, which is a demographic that might feel more comfortable using open streets during a pandemic. But the results do support other evidence — for instance, a separate study of Brooklyn's Vanderbilt Avenue food corridor found that customer visits there increased by 54 percent after a Covid-era car ban went into effect.
Read more at Bloomberg CityLab
Black colleges keep out Covid
As students return to campus, some historically Black colleges and universities (HBCUs) are being hailed for their remarkable success at preventing Covid-19 outbreaks.
In the University of North Carolina system, for instance, students attending HBCUs are less than half as likely to test positive for the virus as students attending non-HBCUs. The state's A&T University is a standout — it's the largest public HBCU in the U.S., and during the fall 2020 semester maintained one of the lowest Covid positivity rates of all public universities in North Carolina.
Crushed by negative news?
Sign up for the Reasons to be Cheerful newsletter.
What's behind the success? According to observers, some HBCUs are seeing higher student compliance with Covid prevention regulations. This is being chalked up to the disproportionate effect the pandemic has had on Black communities, strong honor codes maintained by many HBCUs and strict enforcement of the rules. "Our students are doing all of the things you have to do to remain healthy," said one A&T official. "We require them to mask up, social distance, and wash their hands."
Respect for reentry
In West Virginia, people being released from prison can count on help from one of the state's 20 community reentry councils, locally based organizations that assist formerly incarcerated people in getting their lives moving forward again.
The councils are a unique approach to reentry. Established by the state's non-denominational Council of Churches, they coordinate with local support services to get people back into homes, jobs and life rhythms. Many of the services they provide are specifically aimed at ensuring formerly incarcerated people don't end up back in jail, like offering rides to parole hearings and court dates. "We see people go back to prison for administrative violations all the time," said Bev Sharp, the Council of Churches director of reentry initiatives. "They'll go back for years for failure to report [to a meeting]."
The initiative has grown quickly. It started in 2016 with a single local council. Even as recently as 2020 there were only four. But when Covid-19 hit, the sudden release of people from jail, combined with newly available funding, allowed the councils to expand dramatically. "We're bringing together all community partners that are touched by people who have re-entry concerns," said Sharp, "private businesses, nonprofits, local government and faith-based organizations, and anyone who can provide a resource for people coming out of incarceration."