Wherever you find advocates for saner transportation, their dream scenario usually hinges on the same outcome: making cities blissfully free of cars.
To this end, the Spanish city of Pontevedra, population 84,000, has done something remarkable: it has reduced car use in its historic core by 90 percent, and citywide by half. And it has done it without blanket fees or bans, instead using clever engineering and some gentle nudging to get people out of their cars and onto the street. For smaller cities that want to tap the brakes on car usage, Pontevedra offers a masterclass in tactical de-vehicularization.
Lesson #1: Build Streets That Lead Nowhere
The sheer number of liberties Pontevedra has taken with its streets is exhilarating. For instance, many streets are designed as loops, making it impossible to use them to drive from one end of the city to the other. This solved a major problem—before the redesign, some streets were choked with nearly 30,000 cars a day, most of them simply passing through. Now, Lores told Citiscope, "If you enter by the south, you leave by the south."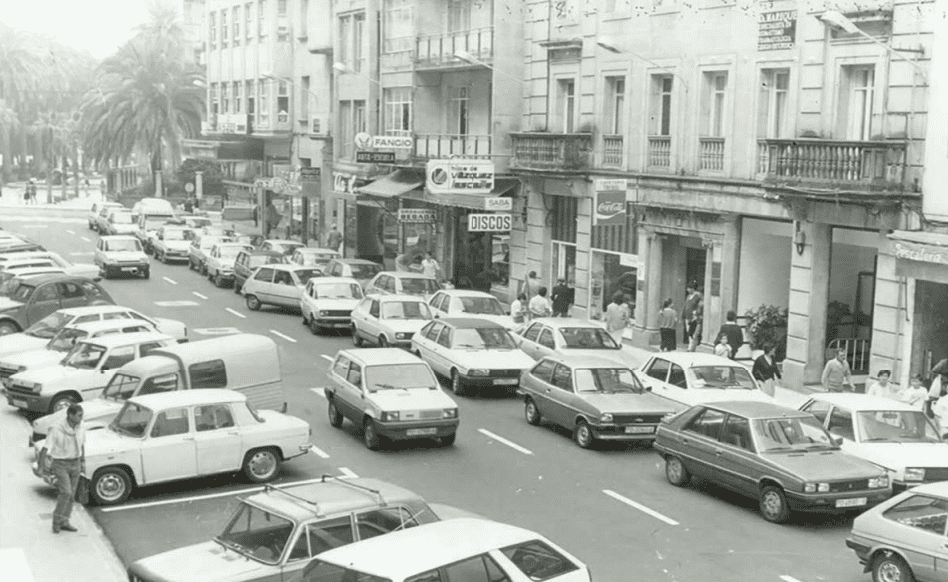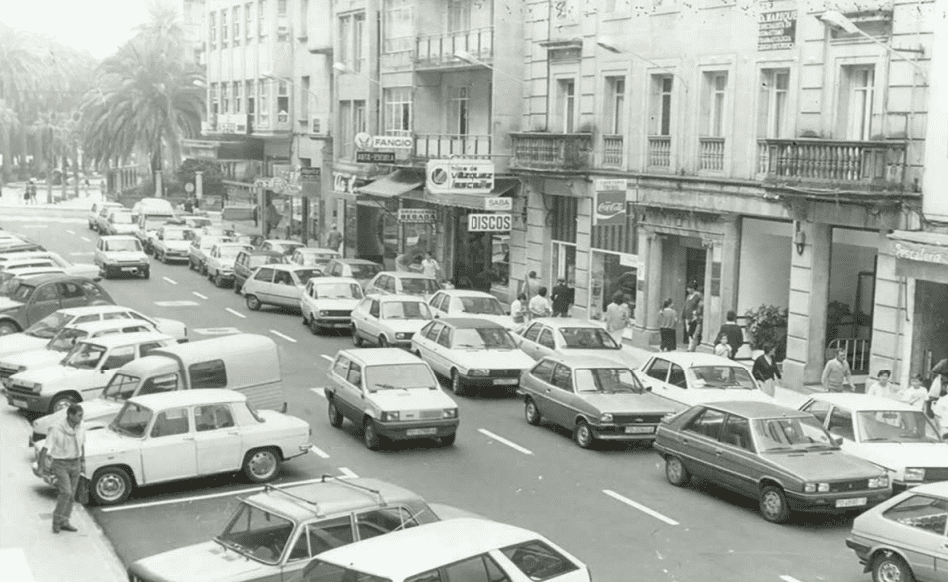 Lesson #2: Make Double Parking Impossible
Pontevedra didn't eliminate parking. In fact, in some places, parking is actually free—but only for 15 minutes. This ensures quick pickups and drop-offs by taxis and delivery trucks. And because most streets are a single lane wide, there's simply nowhere for those trucks and taxis to double park, forcing them to use the limited number of designated pull-off spaces for their stops.
Lesson #3: Accommodate Cars… Somewhere Else
Calls for car-free cities can sometimes sound like a call to end driving entirely—a lovely fantasy, but one that's unlikely to materialize anytime soon. With that in mind, Pontevedra does something controversial: it provides over 1,600 free parking spaces along its perimeter so that drivers can leave their cars there and enter without them.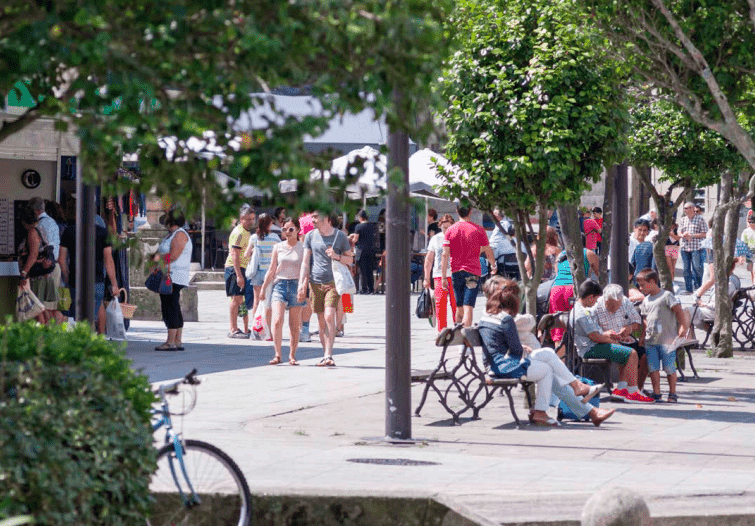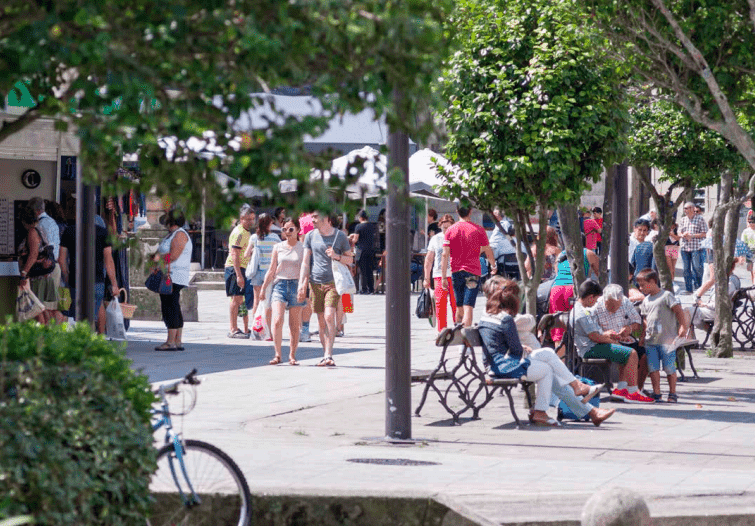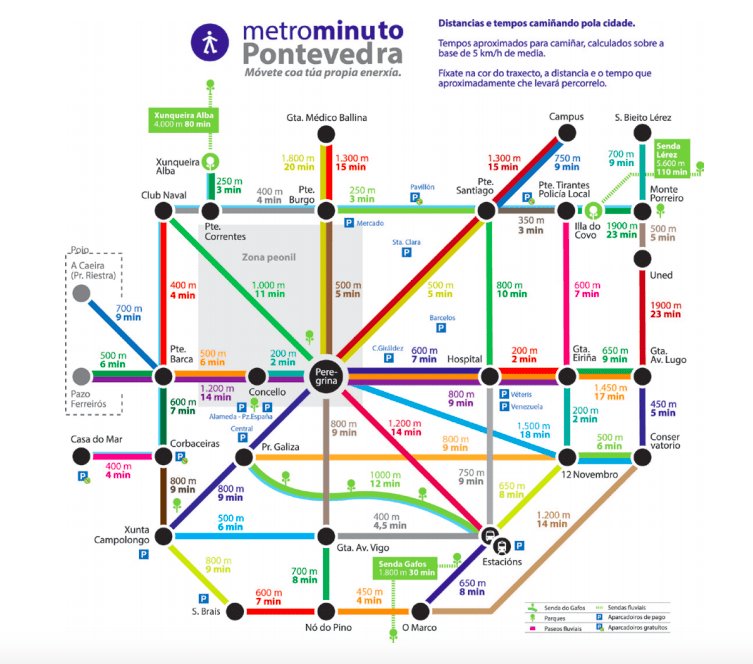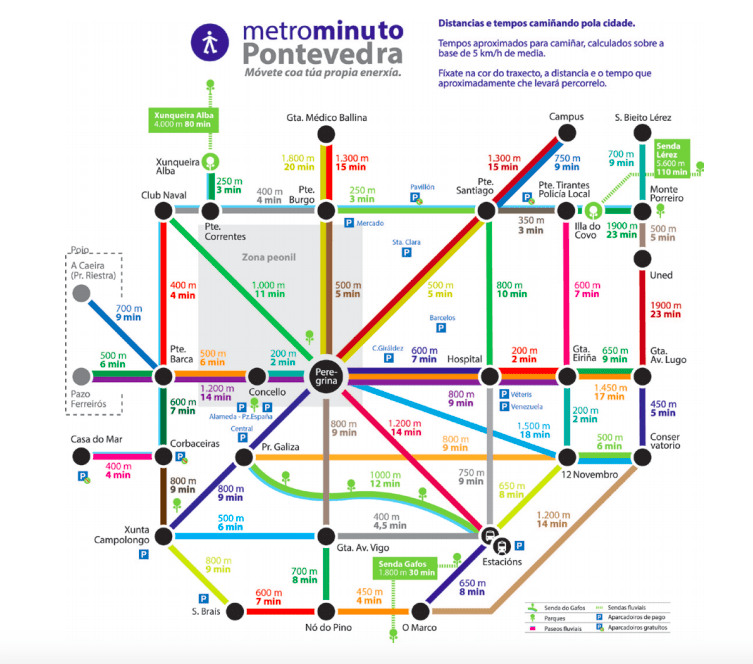 Some drivers have complained that this causes traffic jams at the city's edge. And the very concept of providing 1,600 free parking spaces (wherever they may be) is anathema to many urbanists. Still, the tactic has helped to keep cars off of Pontevedra's streets, and since the entire city is small enough to be traversed on foot in 25 minutes, most visitors simply walk right in.