Three great stories we found on the internet this week.
Sea worthy
The Earth's oceans are a critical source of jobs, food and CO2 absorption. Still, most of those vast waters don't belong to any one country or set of laws, which makes coordinating ocean conservation tough. But a promising new United Nations agreement sets up the world for collaboratively safeguarding marine biodiversity. 
Recognizing the threats that overfishing, climate change and deep sea mining pose to species like tuna, sharks, sea turtles and whales, the majority of UN members agreed to language for a groundbreaking treaty that allows for parts of international waters to be designated as protected areas. That means, for example, fishing could be restricted to protect delicate ecosystems. 
The treaty still needs to be ratified, but ocean protection advocates are celebrating the milestone. "The oceans are a vital part of what makes our Earth livable, not just for marine biodiversity but for all life on earth," said the director of ocean governance at the Pew Charitable Trusts.
Read more at the New York Times
Greening the greenhouse
Even in frosty March, East Bostonians now have a reliable source for fresh and local basil, peppers, strawberries and other produce: a greenhouse managed by urban farming nonprofit Eastie Farm and powered by a source of energy more associated with Iceland than New England: geothermal.  
Crushed by negative news?
Sign up for the Reasons to be Cheerful newsletter.
Most greenhouses run on propane, but Eastie Farm's closed-loop geothermal facility is fossil fuel free. The underground renewable energy source nudges temps in the greenhouse to about 70 degrees during the winter (and keeps things cool in the summer). The 1,500-square-foot greenhouse yields 2,000 pounds of produce a year in a community where food insecurity and climate injustice are prevalent.
Eastie Farm's community-supported agriculture program has subsidized and free subscription options for its neighbors. "We don't have a lot of access to fresh fruits and vegetables. So the farm really is a great way to expose yourself to a variety that you don't easily get in the stores that we have," says one CSA subscriber and East Boston resident.
Read more at The Christian Science Monitor
Plastic impression
Some visitors might flock to Bali's beaches to find themselves, but a growing number of artists are discovering island inspiration in a less likely place: the plastic waste that washes ashore and clogs rivers by the tons.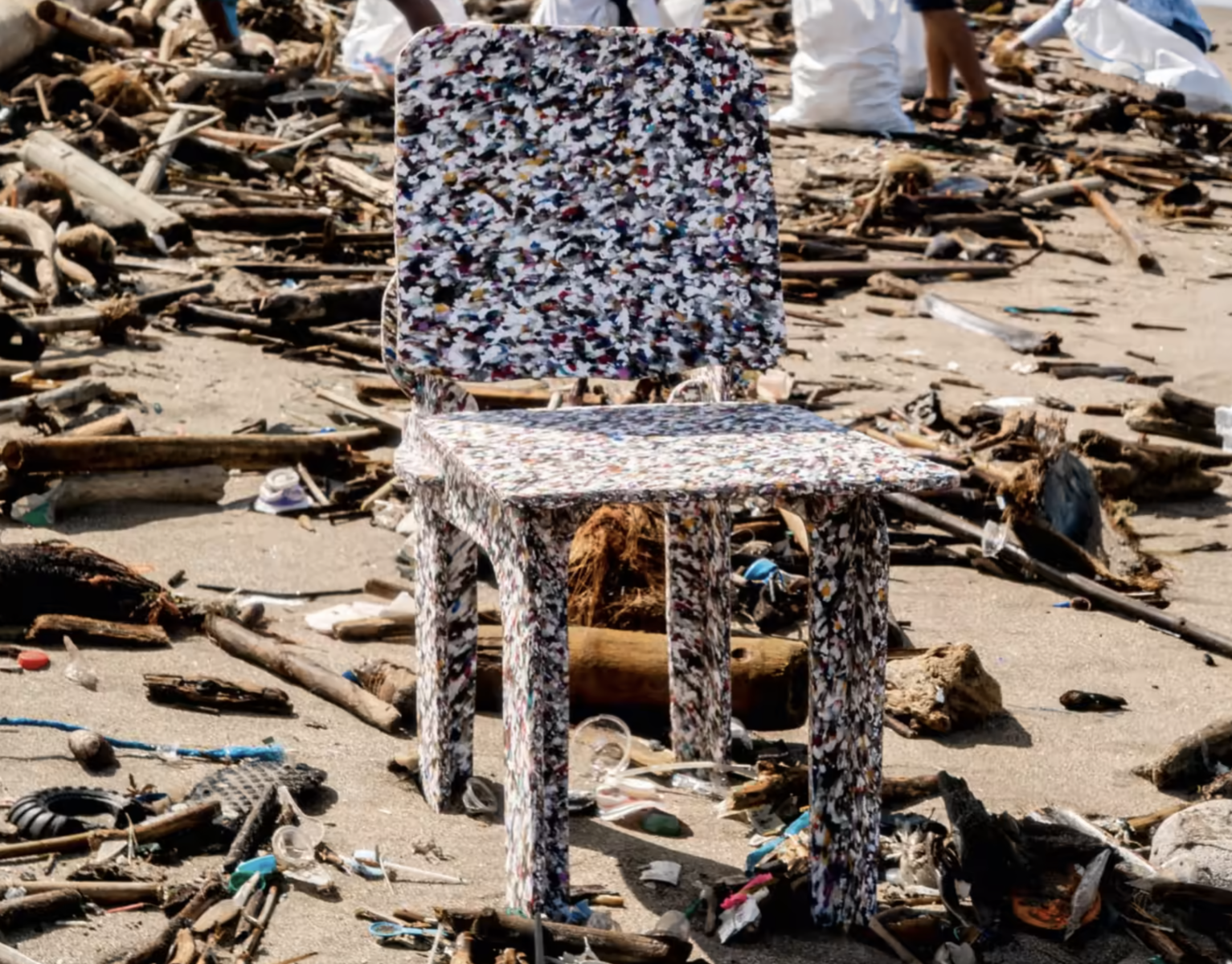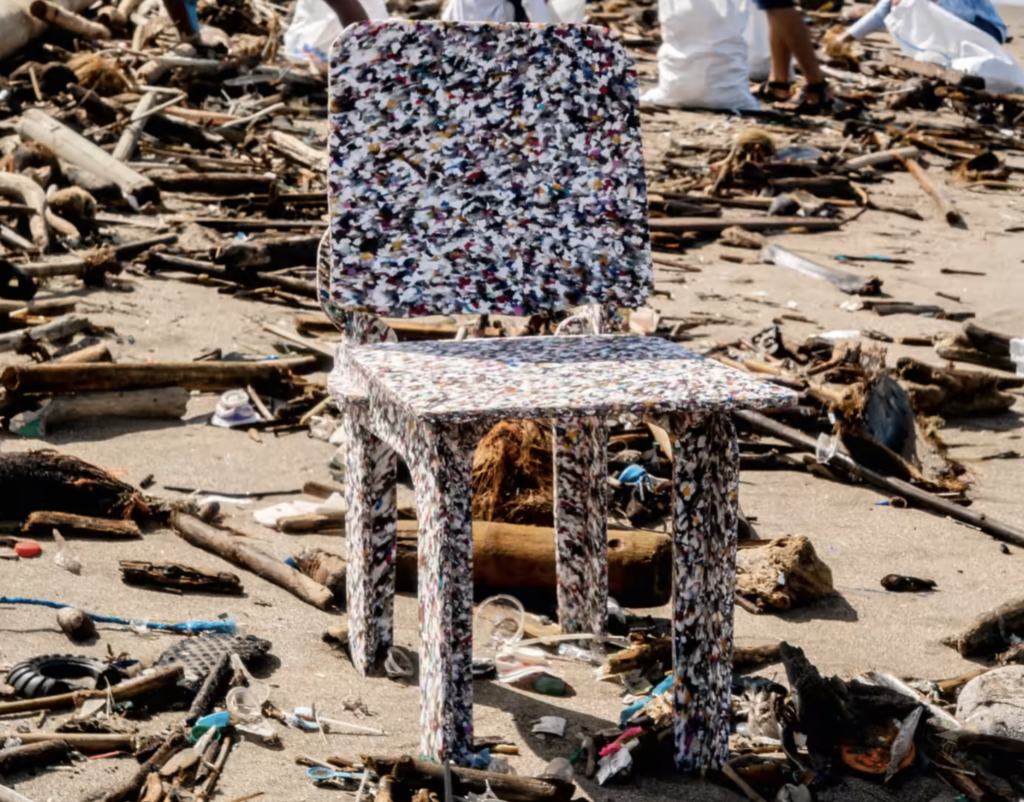 Bali's waste-management infrastructure is underdeveloped, but locals are mounting cleanup and recycling efforts. Alongside them, designers are upcycling plastics, like shopping bags, that are harder to break down. The plastic waste is heat-compressed into sheets with a marble look, which is then turned into beautiful furniture and home decor. Or the ceiling in a trendy beachfront hotel, where there's a sculpture made with 5,000 plastic flip-flops collected at beach cleanups.
The government still needs to address the sources of plastic pollution, but meanwhile, Bali's upcycling boom is changing the economics of recycling for the better. According to the Financial Times, the "per-kilo prices of the most in-demand types of sorted and cleaned plastic waste … have increased by up to 70 percent over the past three years."