This is one of a pair of stories exploring efforts to make donated food healthier, more delicious and more dignified. You can read the other story here.
Food costs in the UK are rising at an alarming rate. One research firm predicts the average annual household shopping bill will be nearly $800 (£643) higher this year. A recent survey by food poverty charity The Food Foundation found half of the country's households are purchasing fewer fruits and vegetables, which have seen marked price hikes. And almost 10 million adults and four million children are food insecure, meaning families are skipping meals altogether.
In a bid to help those who find themselves in hardship, UK supermarket chain Iceland Foods is offering small interest-free loans to help people buy groceries. The microloan program, called Iceland Food Club, could relieve pressure on the country's food banks — which are unable to meet demand — and increase borrowers' access to the fresh produce often lacking in nonperishable-focused donation boxes. 
The Club is designed to help families spread out the cost of food over a few months. Microloans of £25 to £100 (US$30-120) come on pre-loaded cards that can be used in any Iceland store or its bulk shopping brand, The Food Warehouse.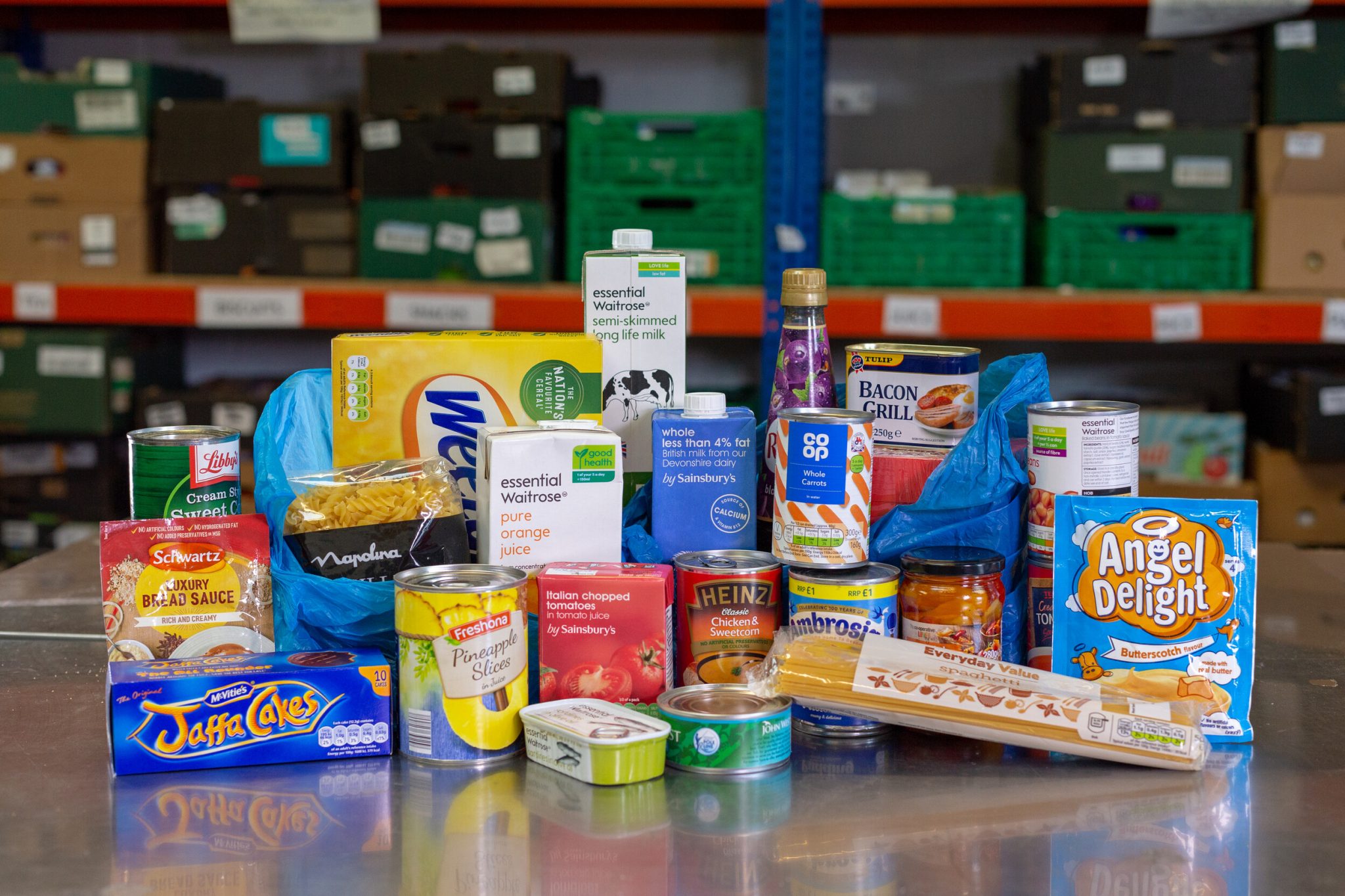 The loan scheme was developed in partnership with Fair for You, a charity-owned ethical lender that offers low-income Britons an alternative to predatory loans with exorbitant interest rates. According to the organization, their customers are mostly women with children who live in social housing. Many borrowers have a family member with a disability or critical health problem. 
Starting in 2020, Fair for You trialed the loans over 18 months with 5,000 families in Wales, Yorkshire and northwest England. Positive results led Iceland to announce in August it would expand the program throughout the UK.
"More than 50,000 people applied to join the Iceland Food Club within seven days of its launch last August," says Fair for You CEO Simon Dukes. "The scale of applications received is an indication that there is a strong desire for this kind of ethical credit."
During the pilot, over 80 percent of participants said they were able to stop borrowing from high-cost loan sharks, 71 percent said it allowed them to keep up with rent and other bill payments, and as many as 92 percent said they were able to reduce or end their reliance on food banks.
Food bank usage in the UK is rising at an unprecedented rate. In October, a letter from over 3,000 food bank workers and volunteers was sent to the prime minister warning that services are at breaking point.
"In some cases, there are queues around the corner before they open, and one food bank reported running out of food within 20 minutes of opening," says Shona Goudie, policy research manager at The Food Foundation.
In August and September, the Trussell Trust, the nation's most extensive network of food banks, distributed 46 percent more emergency food parcels than the same period in the previous year. 
"For the first time food banks are telling us that need for emergency food is outstripping donations for food parcels," says Rachel Bull, Trussell Trust head of policy and research. 
According to Goudie, parents are having to go without food to ensure there is enough for their children. Teachers are seeing children coming to school with empty lunch boxes as their parents are struggling financially — yet they don't qualify for free school meals.
"Shockingly, there are 800,000 children in England who aren't eligible for a free school lunch despite living in poverty," says Goudie.
Iceland's primary goal was to support those children at risk of hunger, especially when schools are closed. The loans are only available during school holidays, when family finances are usually most stretched. The limitation also aims to prevent permanent dependence.
Crushed by negative news?
Sign up for the Reasons to be Cheerful newsletter.
"While food banks are an invaluable asset to many people across the country, they are not a catch-all solution. Many people are not eligible to visit a food bank, would feel embarrassed to do so, or might not find it easy to get to their local food bank or to transport back the food they receive," Fair for You's Dukes says. "Food banks also may not give clients the food which best fits their needs. For many, taking out a loan through the Iceland Food Club could be a better option."
A Centre for Responsible Credit study of Iceland's pilot showed the program has more than just financial benefits. Over two-thirds of people who took part in the trials said their diet improved and over half reported a reduction in finance-related stress, anxiety and depression.
Repayment of the Iceland Food Club loans is made at the rate of £10 a week. If payments are missed, there are no late fees and payment can be rearranged. Iceland promises no harassment, and that the debt will not be sold on. However, failure to repay the loan may affect a person's credit rating and could result in court action.
"If someone is struggling to repay a Fair for You loan," says Dukes, "our staff will discuss the customer's personal circumstances and consider how to reschedule and amend the payment schedule to make it achievable."
Ultimately, says Goudie, loans like these are a temporary fix.
"Microloans can be very helpful for people during times of particular financial pressure — due to unexpected costs or life events, or during the school holidays when parents are unable to work as they have to look after their children or have to pay for childcare in order to work," she says. "However, to ensure long-term food security, household income needs to be sufficient to allow families to consistently afford food. This will only happen if the government takes the cost of affording the essentials into consideration when setting benefit and minimum wage levels."