As the first rays of sunlight fell over the banks of the Brahmaputra River and birds began to chirp, Riturekha Barua, a district program officer (DPO) for a solar-powered boat clinic, was busy ensuring that she had enough medicines, vaccines and other essential medical equipment. In the weeks ahead, she and her team would conduct health camps and check-ups across 18 villages in the Majuli district of India's northeastern state of Assam. 
While Barua and the community workers managed administrative tasks to ensure smooth operations for the medical team, Dr. Saddam Hussain and another medical officer discussed the skin disease outbreak that had become a concern during the rainy season. Pharmacist Apul Kumar Das and the three nurses were responsible for overseeing the distribution of medicines and vaccines, ensuring an adequate supply for the entire month. Das expressed his sense of fortune in being a part of the boat clinic, finding motivation in his role as a frontline worker to continue this important work.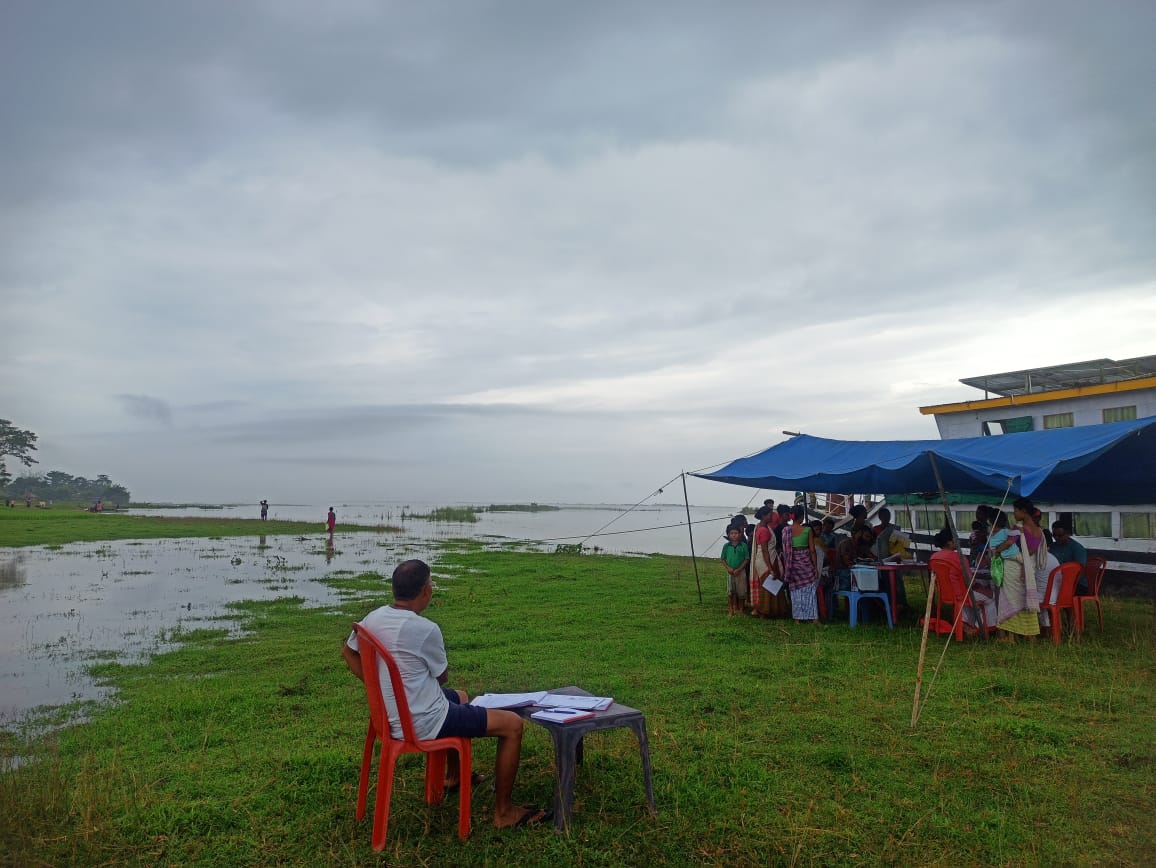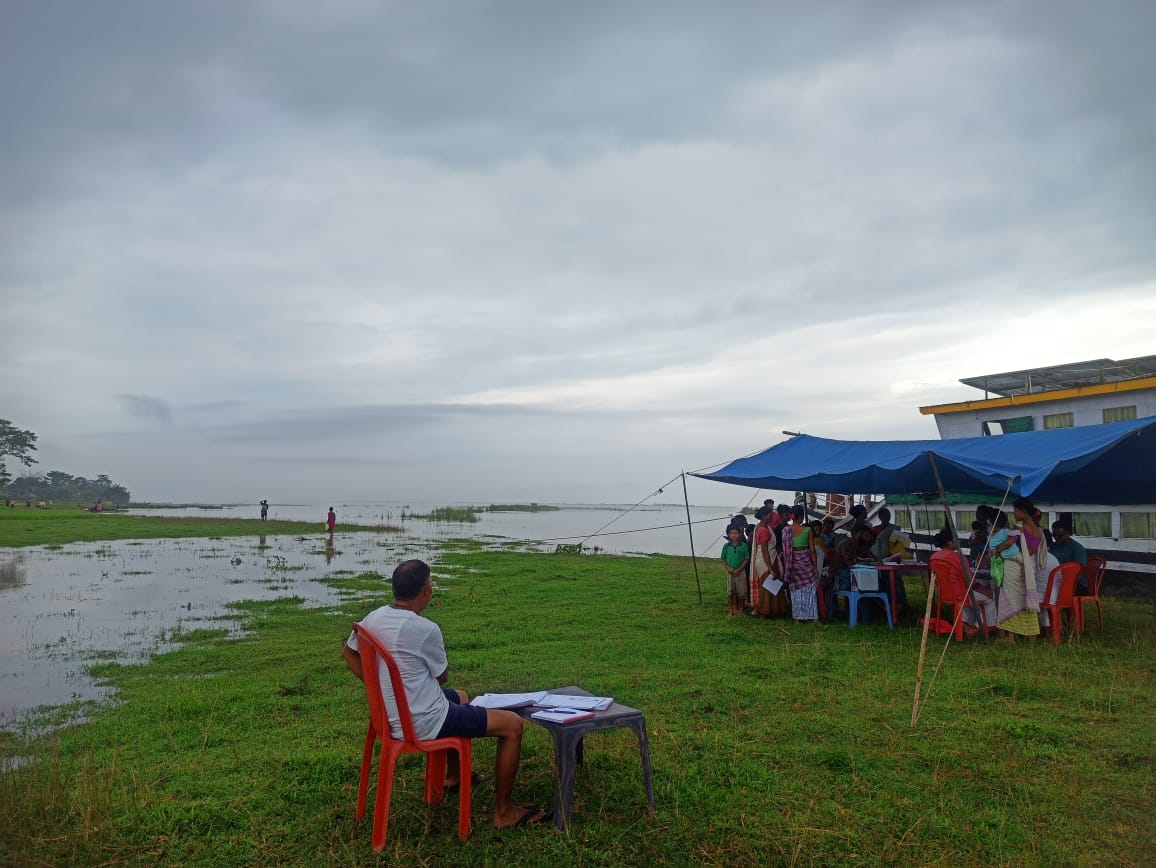 About 2,500 river islands are situated along the course of the Brahmaputra River, and this boat clinic crew is responsible for providing primary health care services to the isolated riverine island community. There is no urban development on these islands, which are populated by small-scale farmers and Indigenous communities. During the annual monsoon season, when the river overflows, over 2.5 million individuals living on these islands face the harsh consequences of flooding. Every year, the flooding forces people to migrate to safe locations or stay in temporary shelters. Even after the flood water subsides, the communities face outbreaks of diseases like dengue, malaria and skin allergies.
Since 2005, boat clinics have been visiting the islands to provide medical care.
Though at first glance, they appear to be normal boats, the boat clinics are in fact equipped with outpatient facilities, laboratories, pharmacies and other essential primary health care services.
Each clinic can accommodate 12 to 15 people inside.
Since 2017, some of these clinics have operated using energy from solar panels, which has expanded their capabilities and their safety.
"In the absence of boat clinics, it was only after a major flood or natural calamity that the health care services would reach these people," says Barua. "Alternatively, they had to undertake extensive and expensive journeys, putting themselves at considerable risk, in order to receive medical care."
Renuka Pegu, a 25-year-old pregnant woman who lives in one of the villages in the Majuli district, was happy that the boat clinic was coming to her village that day. She was entering the ninth month of pregnancy, so she needed a check-up to see if the baby was healthy.
"With the coming of the solar-powered boat clinics, we don't have to travel 20 to 25 kilometers in order to get our health check-up done," she says. "Also, the doctors here take care of our immunization and pre- and post-natal care as well. We are provided medicines free of cost and this saves us money."
Another woman, Beena Pegu, also came for her regular health check-up. Pegu has diabetes, so she needs to get her sugar levels checked routinely.
"A single trip to the primary health center would cost us somewhere around INR 1500 to 2000, and we don't have enough money for that," Pegu says.
"Solar-powered boat clinics empower us by providing necessary health care facilities for free, at our doorstep."
In addition to providing basic health care facilities, the boat clinic also provides curative care, which includes check-ups for malaria, tuberculosis, the parasitic disease kala-azar (​​visceral leishmaniasis) and other locally endemic diseases. It also offers reproductive and child care facilities, family planning services and basic lab tests.
The Centre for North East Studies and Policy Research (C-NES), an NGO, initiated these waterborne clinics in 2005, and they have been run by a public-private partnership with the National Rural Health Mission since 2008. According to C-NES, an average of 18,000 to  20,000 people receive health care services through the solar-powered boat clinics each month.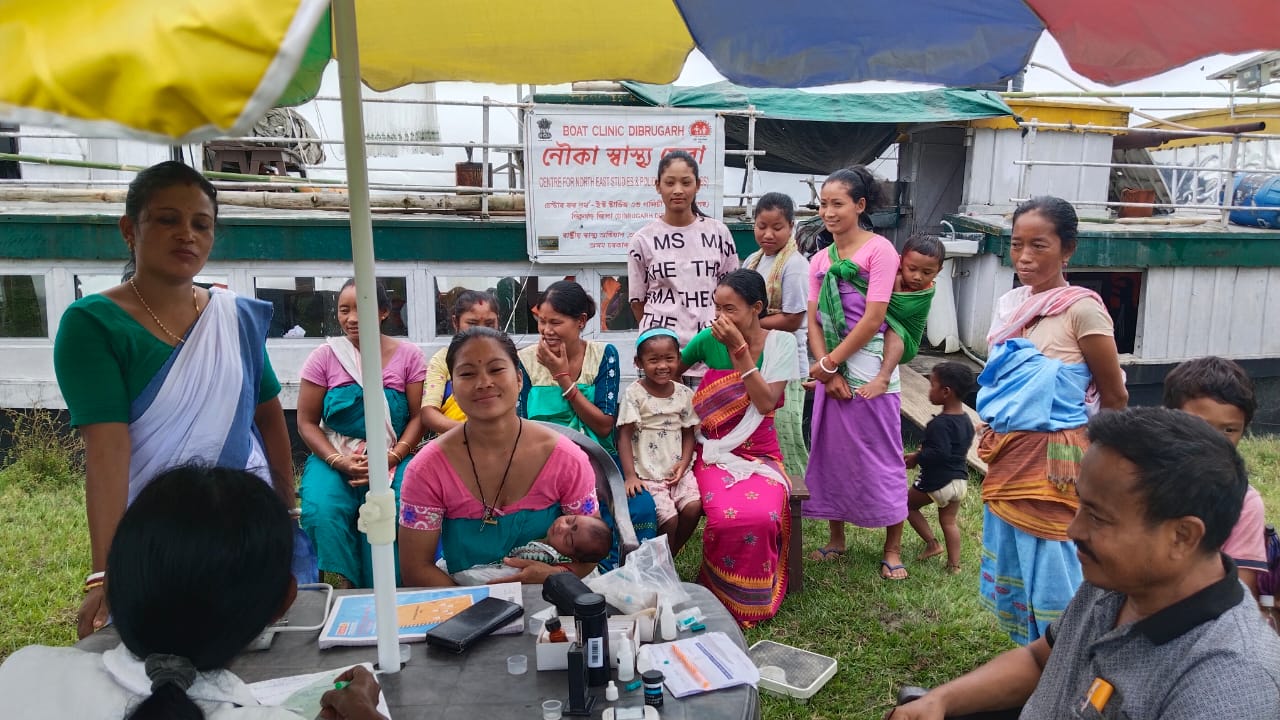 In 2016, C-NES entered into an agreement with the Bengaluru-based SELCO Foundation to provide solar energy to power the boat clinics. SELCO — founded by Harish Hande, who received the Ramon Magsaysay Award in 2011 for his efforts in bringing solar power to underserved communities — worked with technical partner Envo Business Solutions to equip the first batch of five boats with solar panels. Seeing the success of solar-powered boat clinics, the Indian government is now planning to cover all the boats in the entire region with solar panels.
Pharmacist Das, who has been working on a boat clinic for 10 years, says that solar power has transformed the lives of both those who work on the boats and those who receive care from them. Before the solar panels, Das explains, "We would use a diesel generator to run the lights and medical facilities inside the boat clinic. It would create a lot of noise and would make it difficult for us to sleep." That meant they would always switch it off during the night, he says.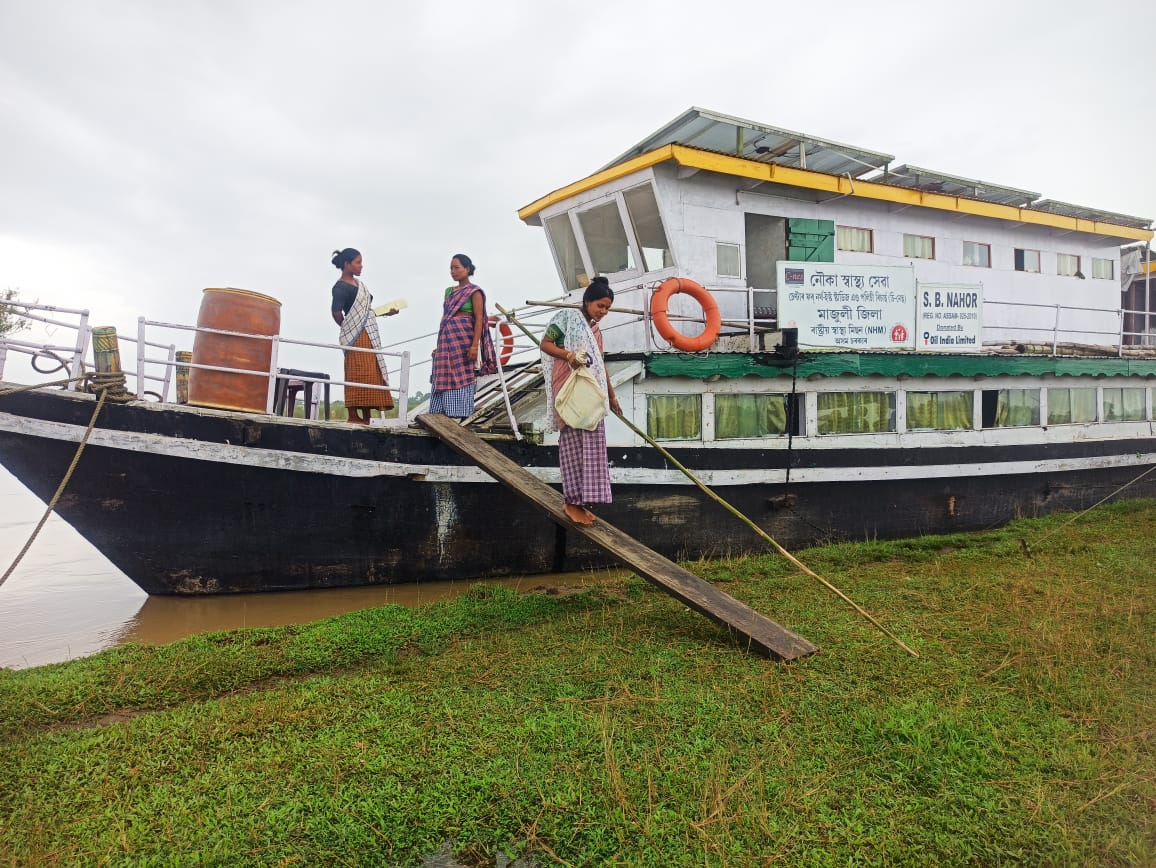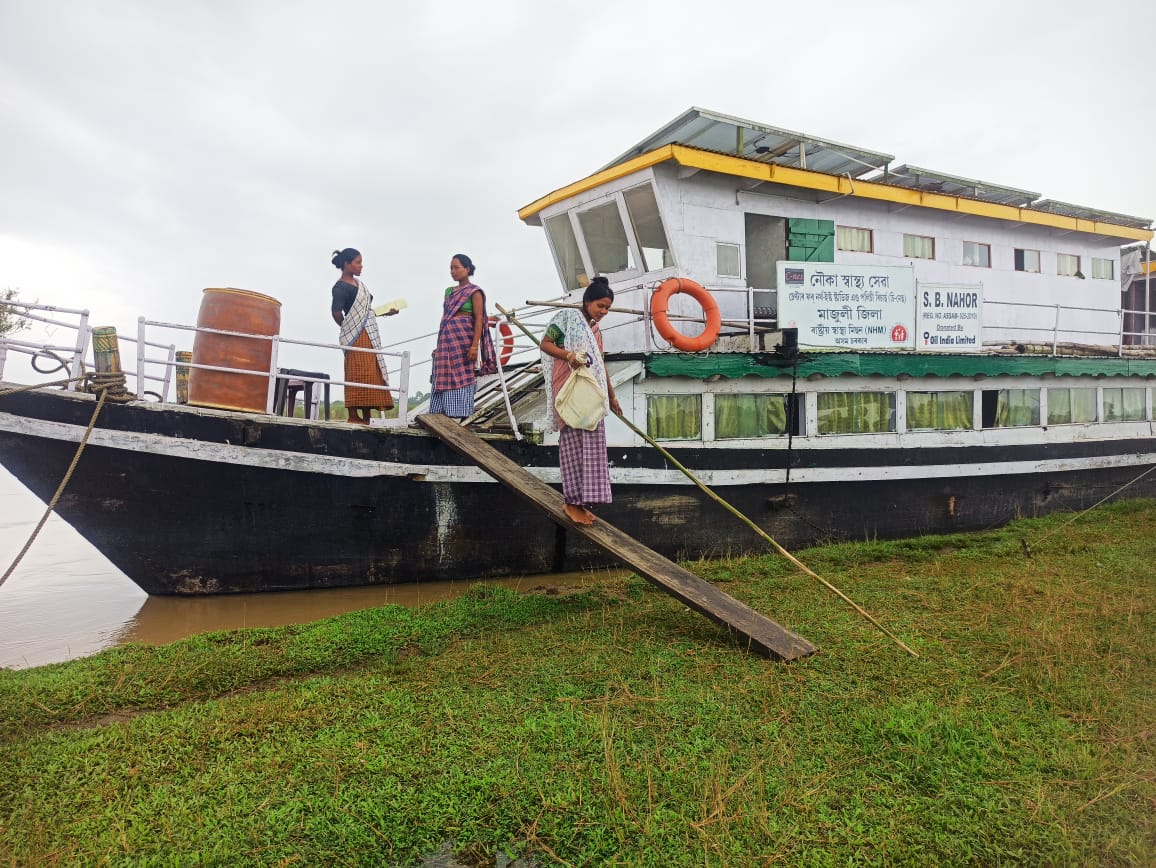 Bishnu, another district program officer, says that on top of the sound and the air pollution that the generator caused, there was the responsibility of maintaining the supply of diesel to run it.
"The boat clinics usually go to remote islands where we might not get the fuel. As a DPO it was my duty to carry diesel for the whole month so that there was no shortage," he says. "It was extremely difficult to maintain [the supply] and we would sometimes even fall short of it."
Crushed by negative news?
Sign up for the Reasons to be Cheerful newsletter.
In addition to being a cleaner alternative, solar power has also helped maintain a continuous supply of electricity for the boat clinic's team. Because the diesel generators were turned off at night, "We were forced to sleep in the scorching heat, but we were also not able to study," Dr. Hussain explains. "As a doctor, we need to stay updated, but there was no time and electricity to do that. With the coming of solar power, we can study, charge our phones and laptops, and also have a good sleep, which ensures our health is also not affected because of the work."
Crucially, having a 24-7 electricity supply allows the boat clinics to maintain the quality of vaccines and keep them safe.
The boat clinic teams previously had to collect ice packs in order to maintain the minimum temperature required, Barua explains.
But maintaining the ice packs was in itself a hectic task.
"The ice packs would usually defrost within two to three days, and then we were forced to return to the mainland in order to restore them. Otherwise, the vaccines [wouldn't] be of any use," she says.
Because the boats no longer have to return to the mainland so frequently, solar power has also made a critical difference in emergency situations, according to Dr. Hussain. When there is a case of brain hemorrhage, or even when exceptional circumstances require a baby to be delivered in the boat clinic, the doctors are now able to respond immediately without concern that they will run out of fuel or that their medicines will expire.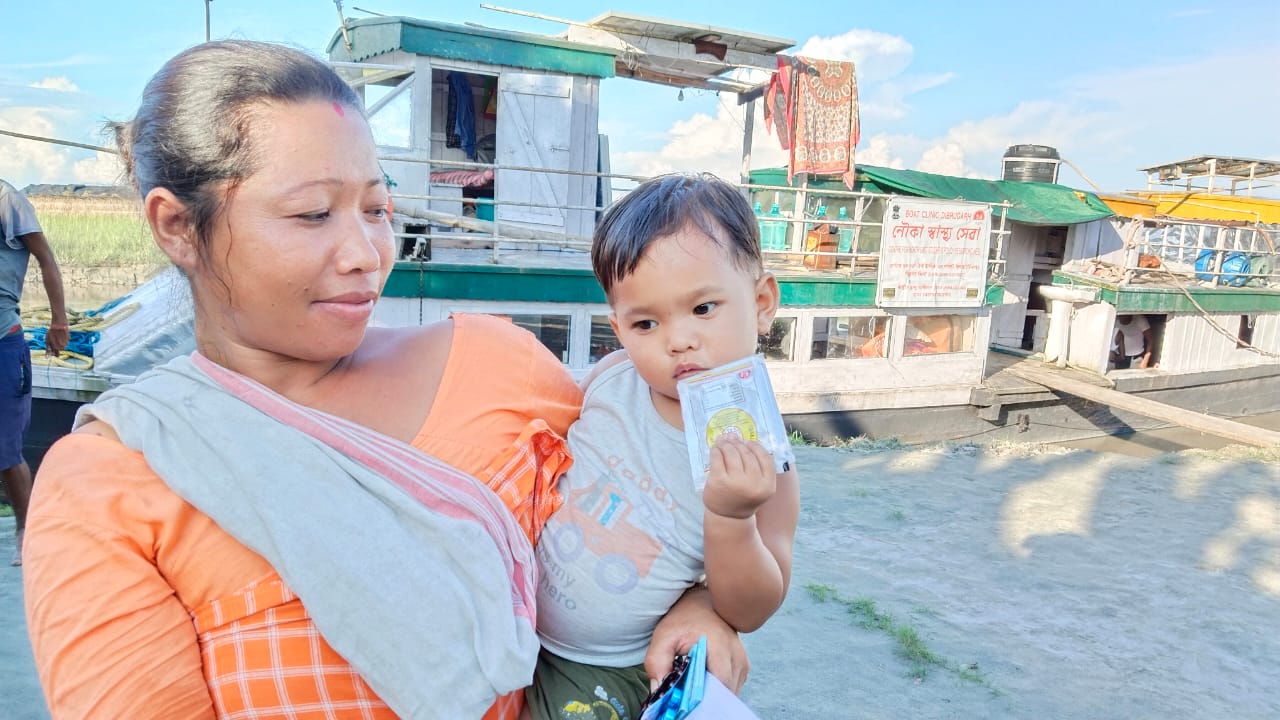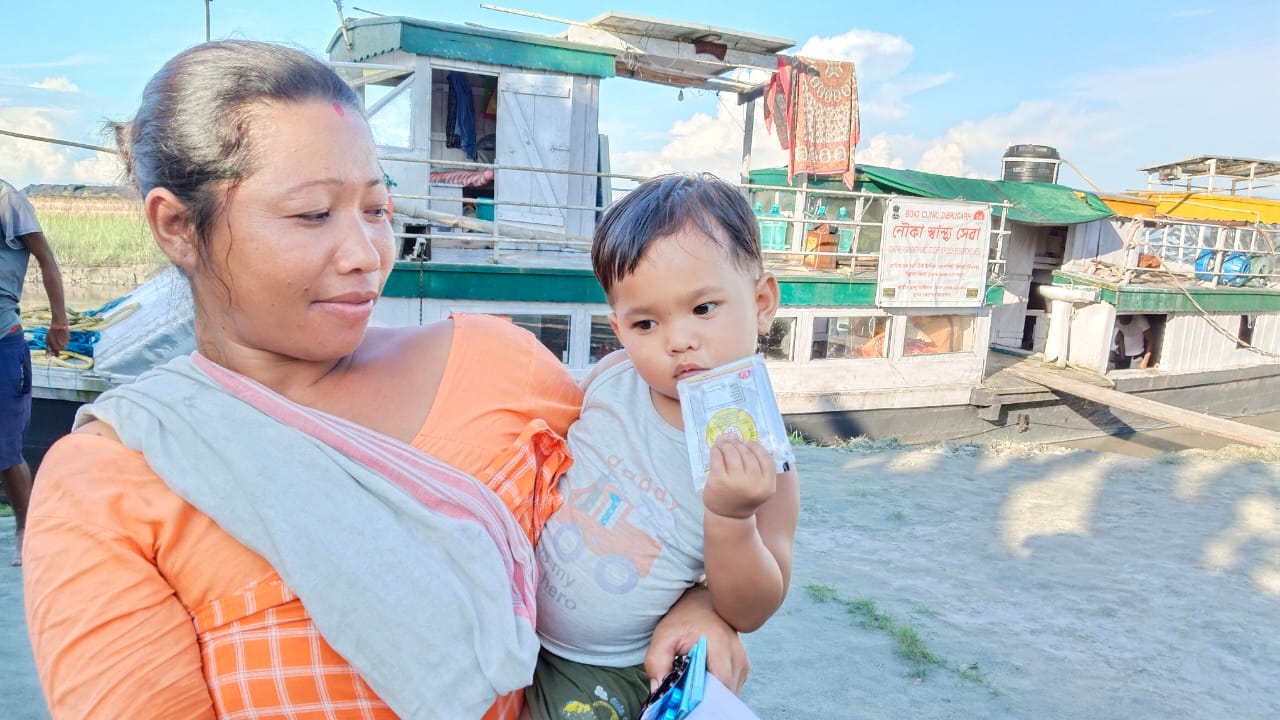 The boat clinics, which currently operate across 13 districts within Assam, face some challenges. The doctors' salaries fall short of compensating them for the full scope of their work — including the extended time they must spend away from their families — and a lack of coordination between government entities keeps the program from running as smoothly as it could.
The solar panels also present challenges. According to a report by Global Green and Healthy Hospitals, regular cleaning is essential for solar panels to maintain their efficiency, as the buildup of dust can affect their performance. In addition, the report notes, during the rainy season, the cloud cover makes it difficult to produce electricity using solar panels, making it necessary to seek out alternate sources of energy.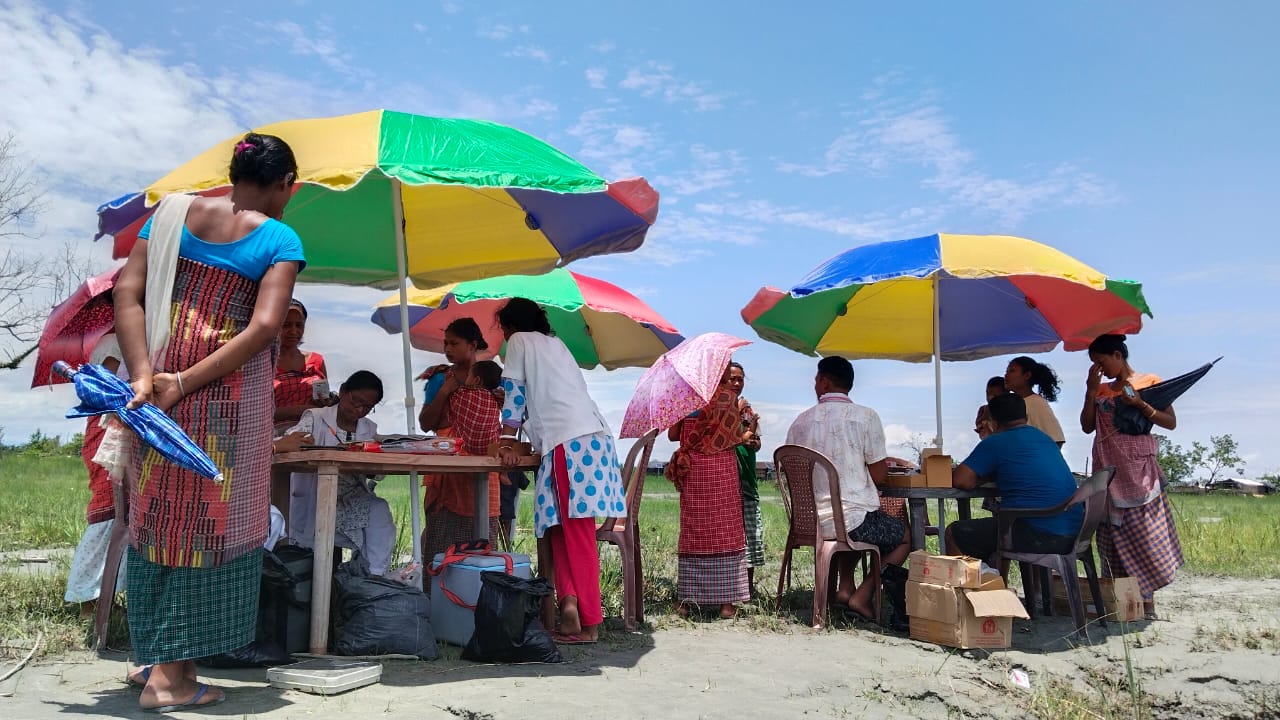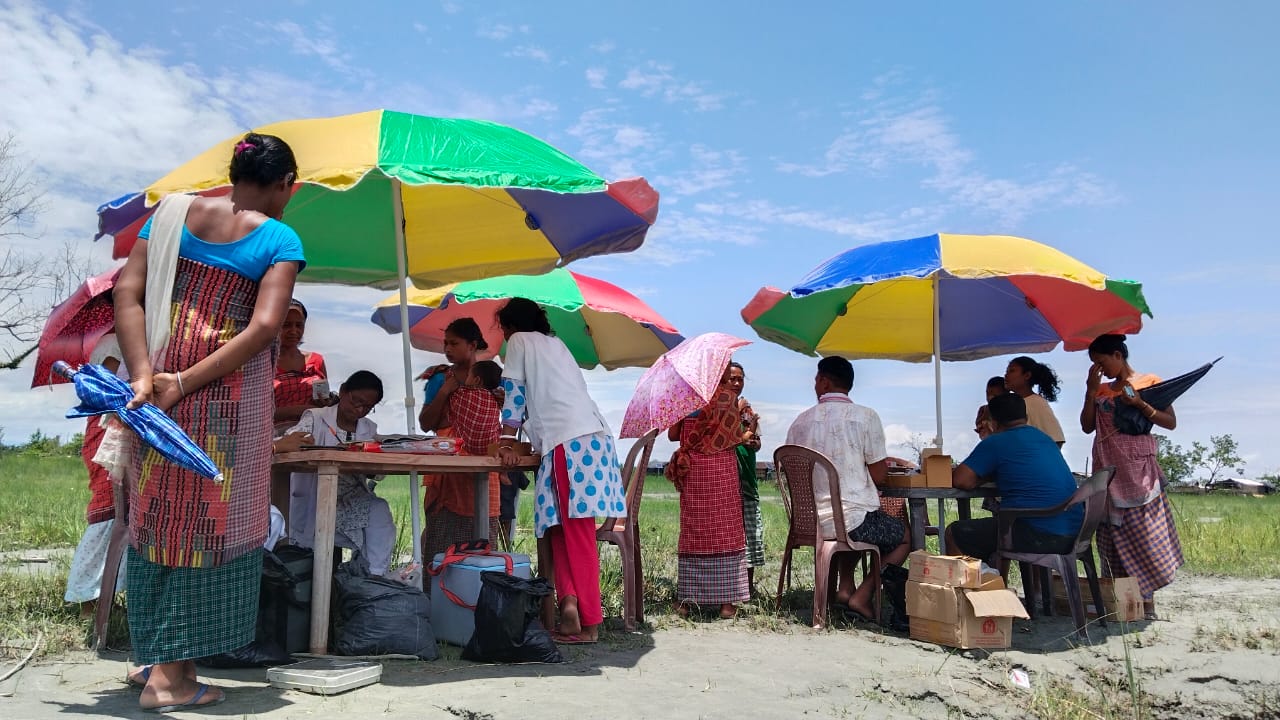 Still, the benefits that these boat clinics have brought to the local populations are vast, saving people not only the trip to the mainland for care but also the cost. 
For people on the boat clinic teams like Barua, those resounding benefits make it all worthwhile. "Even though our incomes are low and the work is tedious, it gives us a great sense of joy and achievement at the end of the day," Barua says, "because we know that we are by far the most feasible medical assistance available to these people."