A revelation
In Uganda, homosexuality is outlawed and anti-gay violence is a serious problem, in part because of hateful rhetoric spread by religious leaders. Now, an LGBTQ-led church is defying the threats, providing a safe, joyful place to worship for Uganda's Christian sexual minorities.
Formed near Kampala in 2019 by Pastor Ram Gava, a gay man, Adonai Ministries has over 40 members who attend services physically, and dozens more who attend virtually. Its existence speaks to the dilemma of Uganda's gay Christian community, which is deeply devout depsite the fact that the church is their chief antagonist. "In this gathering, you get confidence, your self-esteem is boosted, and you start being yourself," said one congregant.
In Uganda, the need for such a space is particularly acute. But Black LGBTQ churches exist all over the world, not just in Uganda as Minority Africa reports. In London, House of Rainbow CIC, a fellowship for Black LGBTQ Christians, carves out a space for those who feel rejected by other Black churches. "A lot of pastors, priests, or theologians do not understand human sexuality," said its reverend. "They should practice that principle that all are truly welcome."
Mending young minds
Covid hasn't been easy on kids. According to the American Psychological Association, 71 percent of parents believe the pandemic has taken a mental health toll on their children. Demand for counseling services reflects this – mental health-related hospital visits rose by 31 percent for U.S. teenagers in 2020 over the previous year.
What if some of those hospital trips could be prevented? An initiative in Philadelphia is attempting just that with "integrated behavioral health," which brings mental health care into mainstream settings. 15 primary care practices operated by Children's Hospital of Philadelphia (CHOP) have begun screening all young patients for mental health issues during their annual checkups. If needed, the children can immediately be referred to mental health practitioners on site, with whom they can begin regular sessions. The idea is to lower the barriers to mental health services by integrating primary care doctors as overall health care "quarterbacks." 
Research has shown the model to be highly effective at making mental health care more accessible. Now, CHOP is bringing the model out of the clinical setting entirely. A multi-year initiative has started providing on-site mental health services to all 258 students at Girard College, a Philly boarding school for disadvantaged students, 80 percent of whom are Black. According to one psychiatrist, putting mental health treatment in schools "side-steps the stigma issues and relieves parents of the additional challenges of child care, scheduling, transportation and other social determinants/barriers."
Read more at the Philadelphia Citizen
Carry the water
California has roughly 4,000 miles of canals, and much of the water they carry evaporates before reaching its destination. This fall, a pilot project will begin covering those canals with solar panels, saving huge amounts of water while turning the Golden State's plentiful sunshine into clean energy.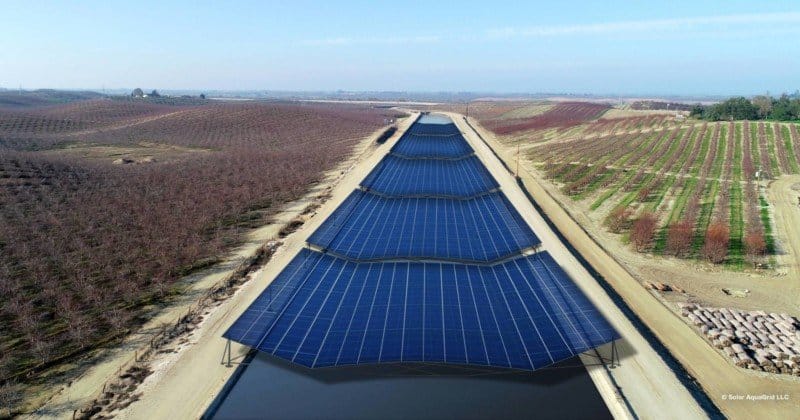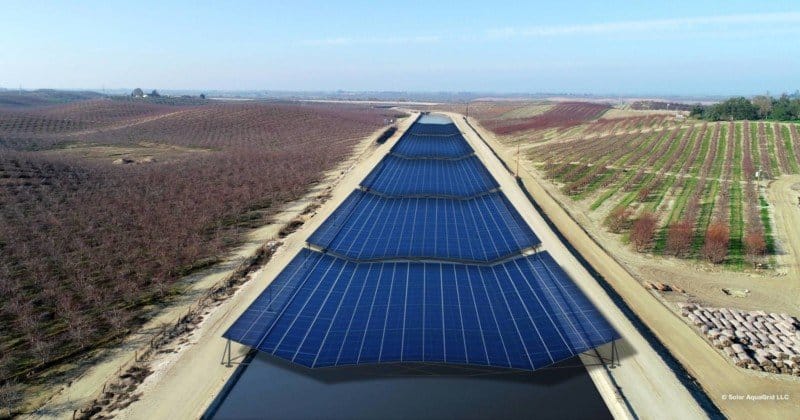 The public-private partnership, with $20 million in initial state funding, will build the solar coverings over a portion of the state's canals, allowing researchers to analyze reductions in evaporation, water quality improvements and electricity generation. A 2021 study estimated that if all of California's canals were covered in solar panels, it would save 63 billion gallons of water and generate 13 gigawatts of green energy annually – enough to power nearly 10 million homes.