Three great stories we found on the internet this week.
Giving praise
During Ramadan, mosques around the world are packed, making social distancing all but impossible. Newsweek reports on a solution that breaks down barriers even as it offers square footage: an evangelical church in Berlin opened its doors to those of the Muslim faith, giving them the space to worship six feet apart. 
The church offered two Ramadan services per week, one in German and one in Arabic. Worshippers who wished to attend could apply online for a spot in advance. The offer doubled the number of local Muslims who could attend services while Germany's ban on gatherings of more than 50 people remains in effect. "It is a great sign of solidarity," said a spokeswoman for the local mosque. "We are just thankful, this is a good chance of inter-religious dialog and it is wonderful that the church is doing this."
A complete breakfast
Madagascar, an island so rich in biodiversity it became a cartoon-animal blockbuster, is being ravaged by deforestation. That's destroying the habitats of many of the country's fauna, including its insects, which have long provided a nutrient-rich diet for many rural Malagasy. To help the bugs bounce back, researchers are working with locals to plant crops that feed humans and their invertebrate brethren, improving the prospects of both.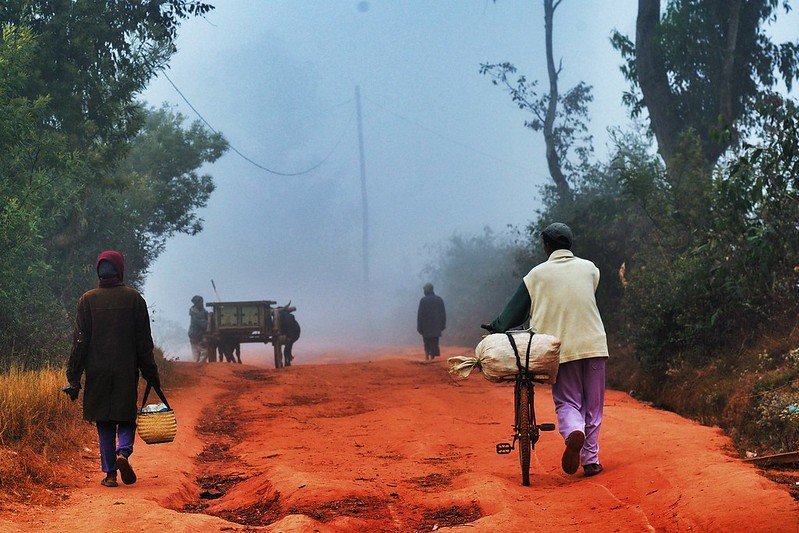 Their pilot project is set in half a dozen remote jungle communities, where they work with families to grow lima bean plants. People can feast on the beans, but so can sakondry, a native insect that feeds on the plants' sap. Now there are 4,200 plants in the ground — and 52,000 sakondry living among them, allowing hungry folks to make a meal of sakondry bugs with a side of beans. The researchers had hoped that within three years, their experiment would be producing enough bug meat to stop people from hunting the forest's wild lemurs. Eight months in, they've already achieved that goal.
Power dynamic
The scientists searching for a Covid-19 treatment need to test millions of compounds, a process that requires massive amounts of computing power. Now, you can donate some of yours simply by being online.
Here's how it works: Download IBM's World Community Grid software, and your computer will funnel a portion of its processing power to a project called "OpenPandemics – Covid-19." Scientists sifting through potential treatments will use this power to run their calculations. The software only sips from the processing power you're not using at any given moment — if you're simply responding to an email, for instance, you likely have plenty of power to share. Since the project launched on May 14, scientists have already used OpenPandemics to complete more than 50,000 calculations in their search for a treatment.