EDITOR'S NOTE: After publication, parts of this article were found to contain information that was not properly attributed to the original source material. We have added the proper attributions, which are indicated in bold in the text below. Reasons to be Cheerful's policy is that, in all cases, information in articles must be clearly attributed to its original source. We regret the error. Visit our About Us page to view our official policies on sourcing and attribution.
Between the immaculate trash-free streets and lush backdrop of paddy fields and dense forests, Khonoma, a picturesque village in northeast India at an altitude of 5,300 feet, only gives a few clues to its bloodthirsty past.
The mountainous 700-year-old settlement in the state of Nagaland is legendary for its fierce resistance during the British colonial period and for its Indigenous Angami tribe's age-old hunting practices.
But while skulls of slain animals still adorn the fronts of homes and the 19th century warrior fort remains standing, these are mere historic relics for a village that has become one of India's most compelling, community-led conservation projects.
"We have not forgotten the past," gasps Vibu Iralu, a local guide, as he climbs the steep stone steps of the fort. "And we have not forgotten our traditions. But I think that is why our conservation plan in Khonoma has been a success."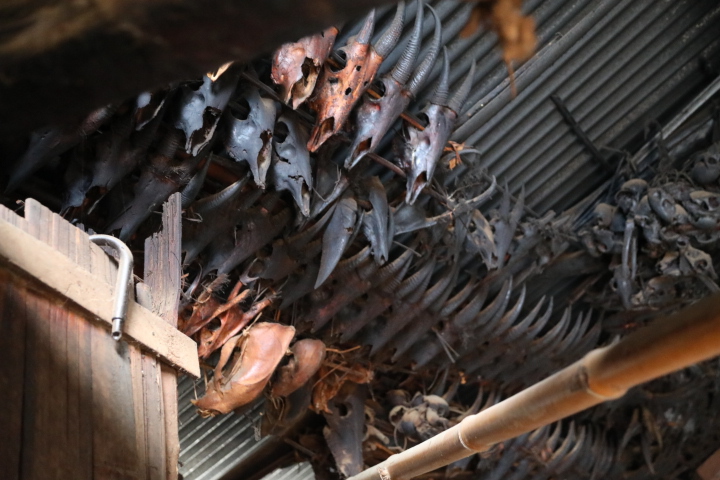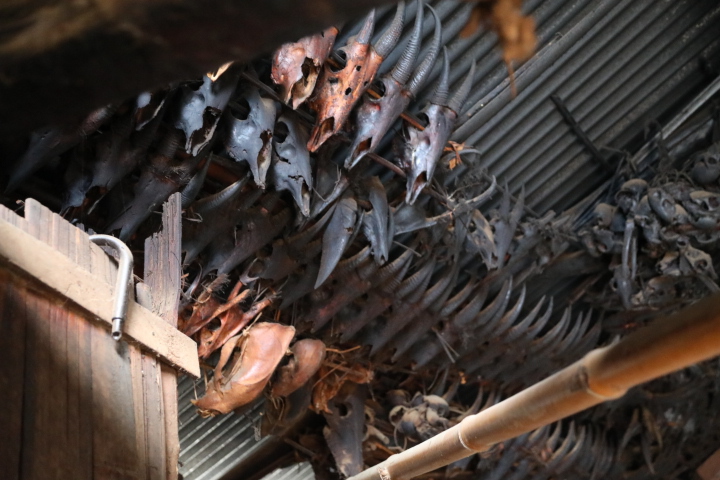 The roots of that transformation go back decades. The Angami had for generations been hunter-gatherers, but by the early 1990s, with the growing use of guns – first introduced by the British – subsistence hunting evolved into overexploitation.
Before long, Khonoma's hunters began finding it difficult to catch wild animals like boars, which they had long relied on for food. Then, in 1993, some 300 Blyth's tragopans – an endangered pheasant with a bright red throat that is Nagaland's state bird – were killed in a single week as part of a hunting competition at Christmas.
The hunt shocked the village elders into action and led them to conclude they had been cursed by the Angami forest goddess Chiikhie-u for failing to protect the forest. "We realized that disaster lay ahead," says Vilazosie Punyü, an Angami elder who was secretary of Khonoma's Village Council at the time. "With the forest and the animals within it, we would have had no future. That's when the idea of conservation came."
According to Punyü, the Angami tribe's folklore is rich with tales that involve the region's magnificent biodiversity and sprawling forests. This fueled the elders' fears that if they continued on the same trajectory, future generations might lose the tribe's spiritual connection with the natural world around them. The forest is said to house several rare species, including the clouded leopard, Asiatic black bear and hoolock gibbon and it is considered to be an Important Bird Area.
So, in 1998, after many meetings and debates, the Village Council agreed on the creation of the Khonoma Nature Conservation and Tragopan Sanctuary (KNCTS), the first step in the village's radical transformation from hunters to conservationists. This 20-square-kilometer area of subtropical forest, around one-sixth of Khonoma's land, became the first community-led conservation project in India. In 2001, a full ban on hunting and logging in all Khonoma was introduced.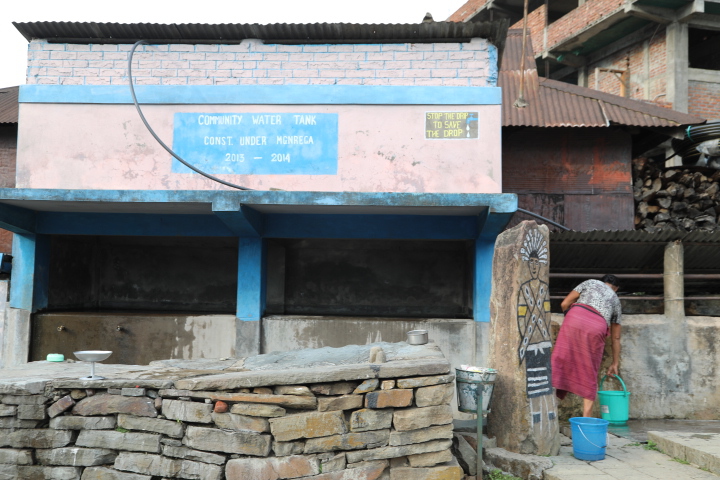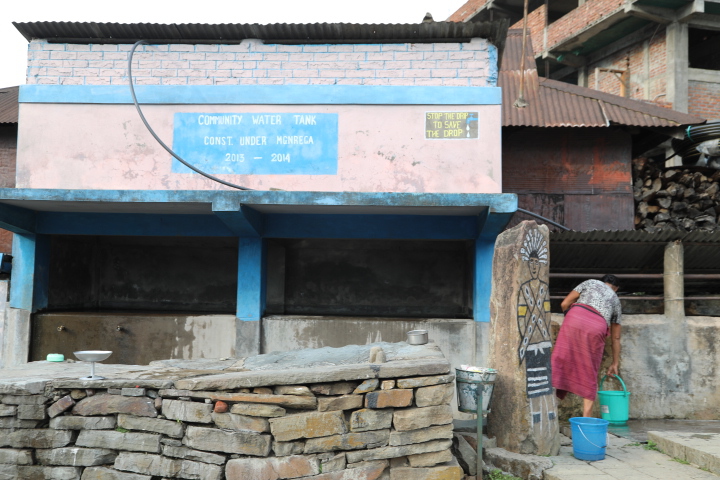 Yet this shift was not straightforward. According to an article in Ensia, The Village Council over time invited experts from conservation organizations to hold educational workshops with Khonoma's residents. More pertinently, according to that article, a number of the village men were paid to become forest wardens for three years thanks to a grant from the Gerald Durrell Memorial Fund.
"In the first year, there were many difficulties, people complained about the tradition of hunting being stopped," says Punyü. "But it paved the way for communication with the group of dissenters and we had frank discussions."
After that, word spread and ecotourists began to make the journey to India's first so-called "Green Village," a title recognizing its sustainable governance. In 2006, the first homestay opened and today, there are around a dozen. Since then, many have come each year: In 2022, there were 2,500 tourists, all of whom paid a registration fee that goes towards forest patrols and developing the village. Researchers and bird enthusiasts also pay a conservation fee for activities. Over the years, the funds have been used to build facilities such as a communal water tank and recycling bins.
"Tourism is community; it can never happen in isolation," says Kevichulie Meyase, secretary of Khonoma's Eco Tourism Management Committee, which organizes the team of local guides. "That is how you make development sustainable."
The influx of visitors has also allowed Angami women to sell traditional handwoven textiles and homemade delicacies such as candied wild apple, further bolstering the local economy. "Now I can make a living while also maintaining our culture," says Amendo Punyü, one of the weavers based out of the village's workshop.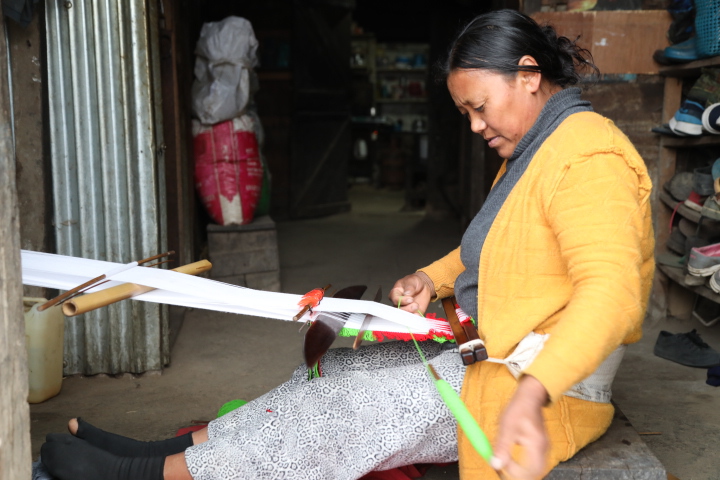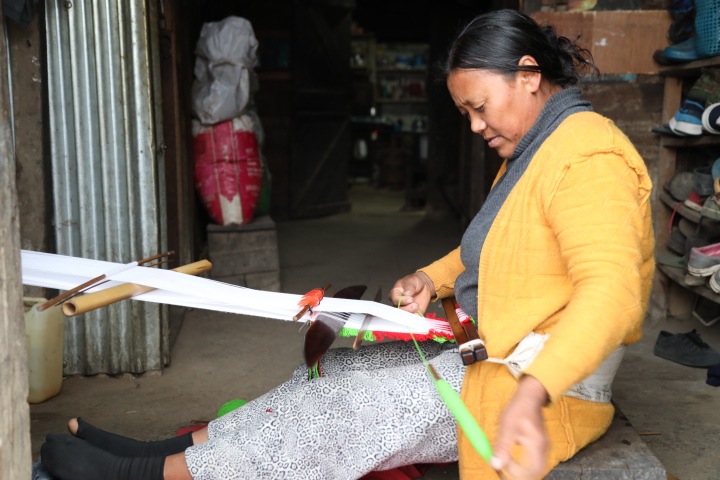 But beyond tourism – which, as the pandemic proved, can be an unreliable source of income – Khonoma has used the project to become more self-sustaining. More than 20 varieties of rice, as well as millet and corn, are grown in the village, and produce such as pumpkins, cabbage and garlic are grown using traditional forest-based dry cultivation known as "jhum." The villagers grow crops alongside Himalayan alder trees, which enrich the soil with nitrogen, over two or three years, before shifting to another area to maintain the long-term soil quality. "This sustainable jhum cultivation practice has absolutely led to no dependency of the villagers on forest resources for their livelihood requirements," one study in 2018 concluded.
Deepshikha Sharma, program manager for the Indian nonprofit Nature Conservation Foundation, says that a multi-pronged approach like that of Khonoma makes the long-term success of community-based conservation more likely.
"Tourism is not in itself bad, but it needs to be moderated in some way," she says. "It can add dependence and reliance on landscapes that already have limited resources — such as water for drinking, livestock, agriculture."
Crushed by negative news?
Sign up for the Reasons to be Cheerful newsletter.
In December, the UN World Tourism Agency nominated Khonoma to be part of its upgrade program to receive funding, and in February, Khonoma was part of a showcase of India's ecotourism successes at the G20 summit.
"In the larger narrative, communities have been overlooked," adds Sharma. "It is important to engage communities because they are important stakeholders and their traditional knowledge systems can help protect the fauna."
However, not everything is perfect in Khonoma. Some farmers complain that due to the hunting ban, their crops are sometimes destroyed by foraging animals. As a result, the village agreed to grant three-day hunting permits to those fighting nuisances.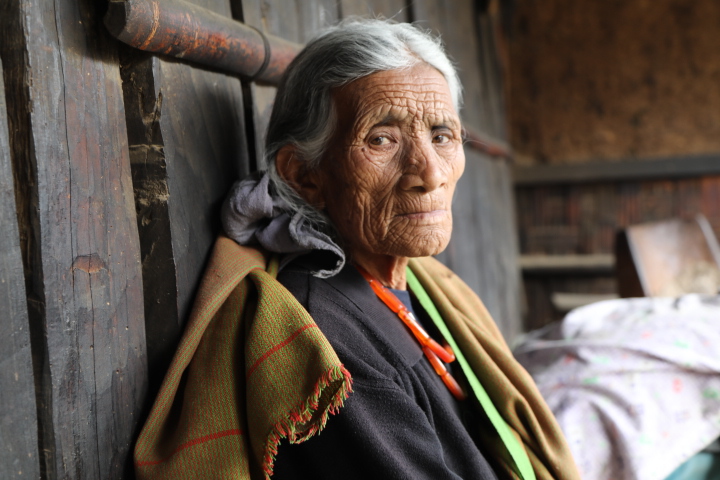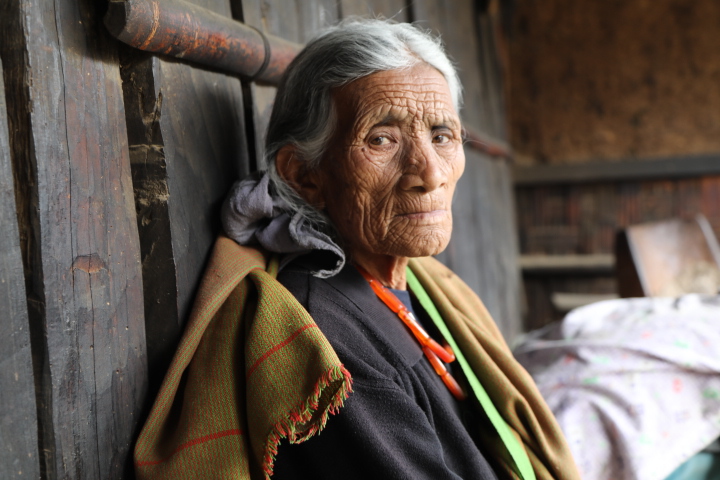 And even with fines in place, old habits die hard. There are still some reports of hunting, and the Khonoma Youth Association, whose 25 members are tasked with patrolling the forest, complain that they don't have enough resources to properly police the land. "It's our duty, we have to give our labor to the village," says Pelesali Kuotsu, the general secretary. "But it's difficult. We struggle financially. But we want our next generation to be happy like us."
But the hunters-turned-conservationists of Khonoma are continuing to cultivate their community-led approach to protecting their heritage.
"After the banning of hunting, at first I was tempted when I came across birds or animals," says Zaskie Khate, a 68-year-old who began hunting as a young boy. "But I realized that the most important thing is to work for the betterment of the villagers."