Cameron and Bryce Jones were just 13 and 14 years old when they witnessed the Okanagan Mountain Park fire devastate their home city of Kelowna, British Columbia, in 2003. "The grounds behind my house were unrecognizable," Bryce Jones recalls of the aftermath. "Previously an expansive and pristine forest, a place to wander and explore, was converted into a charred grassland, with virtually no living trees, but instead burned snags, where you could see kilometers into the distance the bare and exposed landscape. Twenty years later the forest still hasn't returned."
That destruction fueled an ambitious goal for the brothers: Plant one billion trees in Canada and across the world by 2028. With the help of technology, they're well on their way to achieving that goal. Their startup Flash Forest deploys drones to shoot "seed pods" onto fire-damaged land to grow biodiverse, tree-rich landscapes.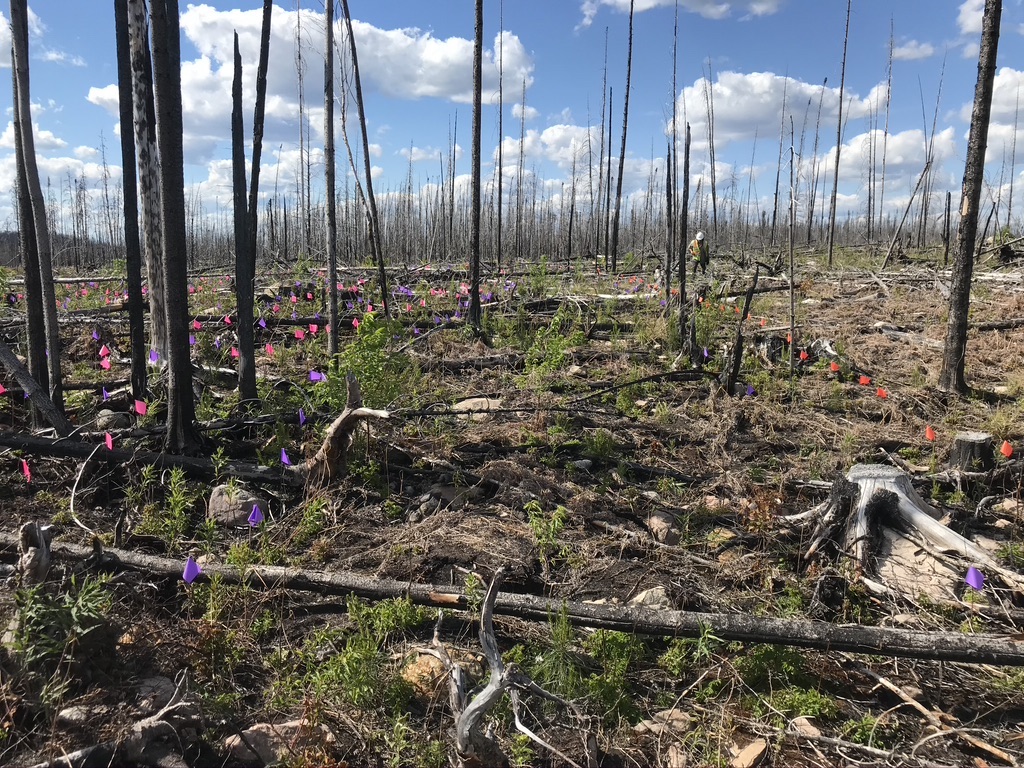 With drones, the Flash Forest team can rapidly plant post-wildfire, where in many cases it's too dangerous to send human planters. They also target mid- to high-severity fires, where entire forests have burned and natural regeneration is less likely to occur. "These forests struggle to regenerate naturally and need assistance to re-establish after a fire," Jones says. "Unfortunately due to climate change we're seeing more and more high-severity fires across the world."
For Flash Forest plantings, a team brings drones to a forest site and pilots them above the tree canopy, 130 to 200 feet in the air. The drone deployers are automated, shooting seed pods at a strong enough velocity that they embed into the soil. Drones deploy five pods per second, covering a lot of ground in a matter of minutes. 
Crushed by negative news?
Sign up for the Reasons to be Cheerful newsletter.
In addition to extensively modifying commercial drones to add seed-firing abilities, the company relies on aerial mapping software to ensure, Jones explains, "pods are not wasted in areas where trees won't grow, such as water, rocks, logs, paths and tree crowns." The seed pods themselves are a biological experiment in progress, a search for the most reliable recipe for healthy, large-scale reforestation.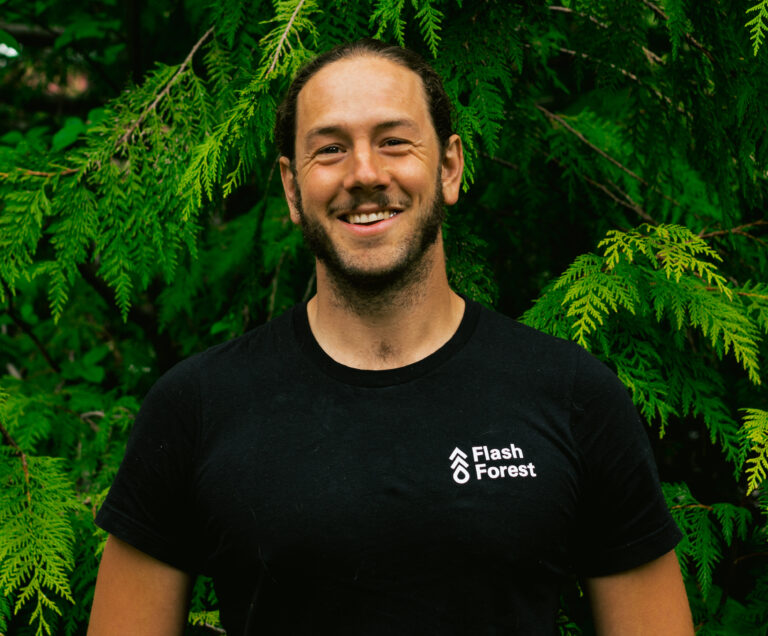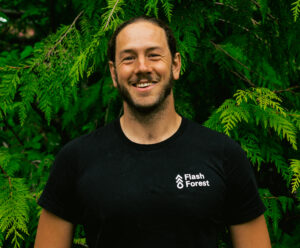 A team of plant scientists have designed over 100 recipes so far. Douglas fir, Western larch, Lodgepole pine, Ponderosa pine, White spruce, Black spruce and Jack pine are all in the mixes. "Our goal is to be the most biodiverse reforestation company," Jones says. "We want to maximize the number of species we plant so we can rebuild forests, not just monocultures." 
Pilot projects launched in spring 2021. Between April and June, the team planted over 300,000 seed pods — 19 different species at 13 sites across Canada — completing the largest drone reforestation project in Canadian history. 
By spring of 2022, the company refined its drone and software tech and partnered with federal and provincial governments, private landowners, forestry companies and First Nations communities to plant 150,000 trees on land they each own or manage. The company had fleets of three drones each planting 1,500 to 1,600 pods across public and private parcels in Ontario, British Columbia and Alberta. Flash Forest monitors and ensures the desired seedling density is reached across each site it visits, and checks on the health, growth rate and species distribution of seedlings after the plantings. 
"Now that our company is in the commercial operations phase," says Jones, "we'll be doing large-scale planting operations across British Columbia, Alberta and Ontario." Flash Forest plans to deploy over one million seed pods this year.
Accelerating a crucial solution
The company's origins go back to the Jones' college days, when they partnered with friend Angelique Ahlström, a co-founder who is now chief strategy officer. The trio wanted to respond to rampant deforestation due to fires near their school, the University of Victoria in British Columbia.
Their work plays into an increasingly urgent climate change solution: A 2019 study suggests that, thanks to how much carbon trees can store, establishing one trillion new ones could decrease the amount of carbon dioxide in the atmosphere by 25 percent. Further, biodiversity plays a critical role in the enduring health of our forests and overall environment. 
Community-led reforestation projects have shown positive results from India to Colombia, but much of that work depends on shovels in the ground. Flash Forest sees their high-tech approach as complementary to those efforts. "There's over 20 billion trees lost each year, only about seven billion are replanted," Jones says. "There's a net loss of trees each year. We need tree planters everywhere to join the effort." With 2021 one of the worst years for forest fires since the turn of the century, causing 9.3 million hectares of tree cover loss globally, manual planting cannot keep up. 
"Success means hitting the desired stocking standard," Jones says, which the company calculates as 1,500 stems per hectare. "Second, success means maximizing biodiversity, so achieving successful germinations with all species planted and continually pushing to increase the number of species we plant is a factor of success." 
Seeing plants emerge, Jones says, is "absolutely incredible and surreal — there's nothing better than knowing that your daily efforts are going towards a good cause and making a better future."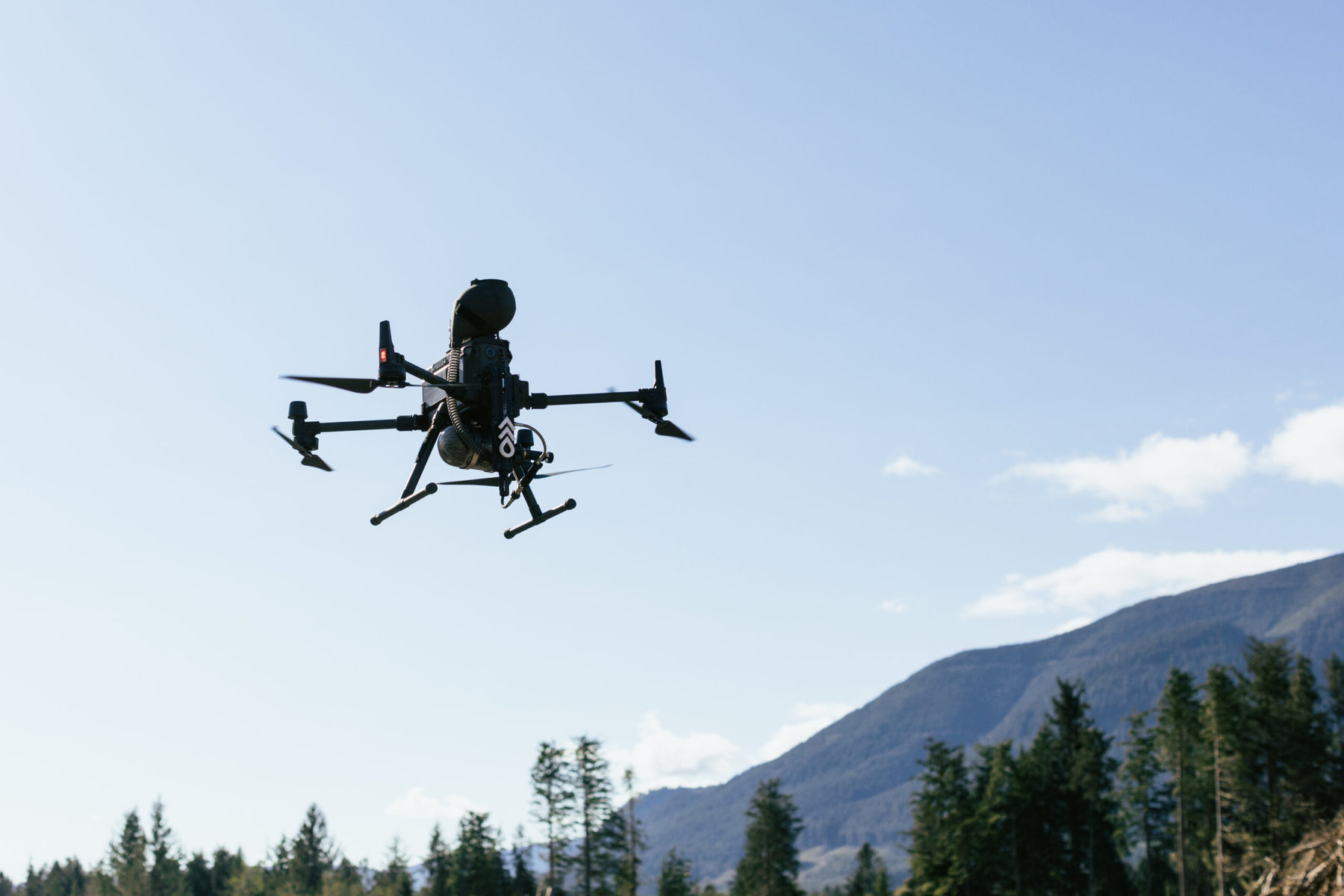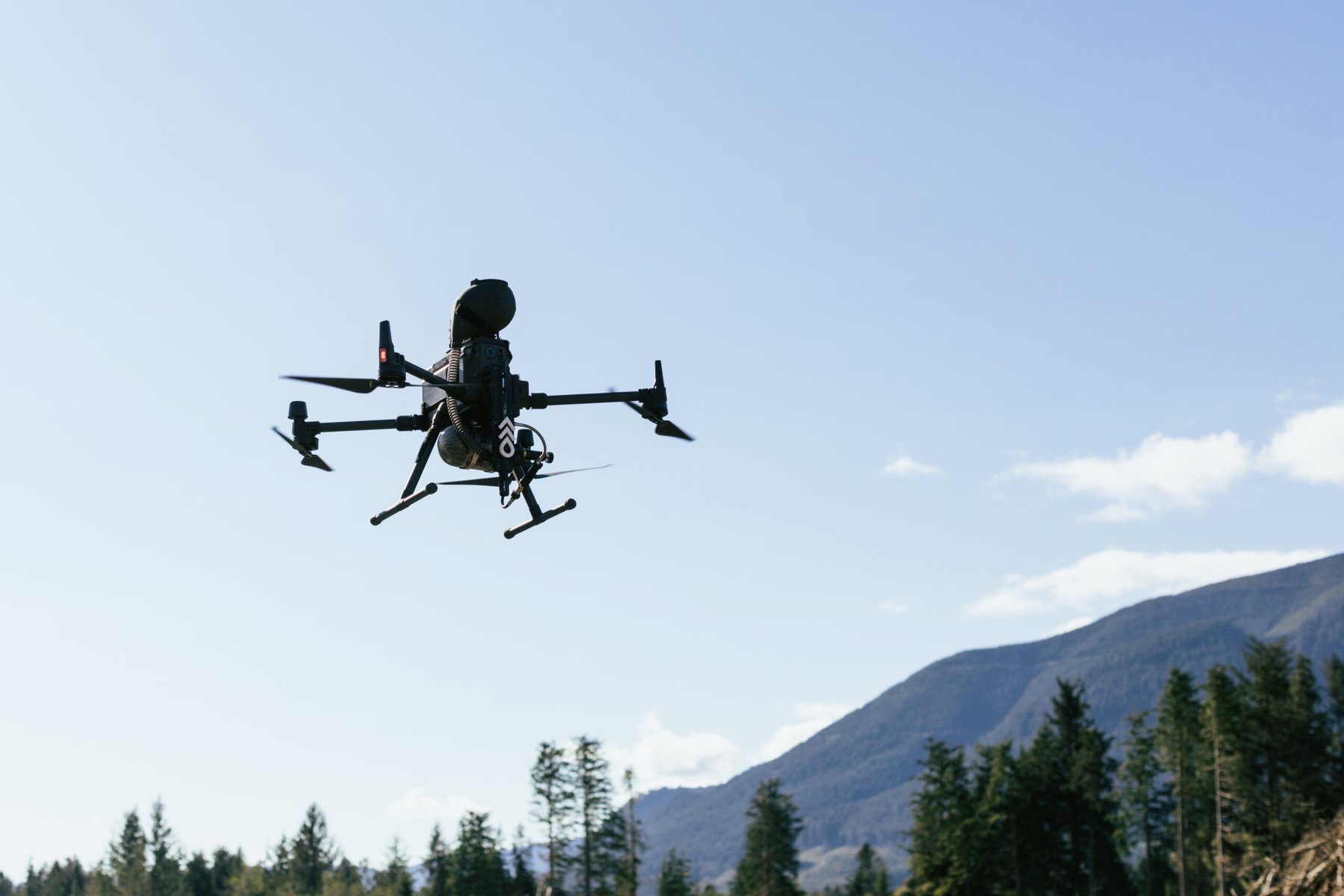 Flash Forest plans to rapidly scale by partnering with governments, private landowners, corporations and others to send out fleets of drones. In November, the Canadian government announced a $1.3 million contribution to the company as part of its 2 Billion Trees commitment — the first time in Canadian history that the government included drone reforestation as part of its federal climate change solution. 
To hit its goal of planting one billion trees by 2028, "the company needs to scale at a rate of about four times every year," according to Jones. "We're currently on track, but it will be a rapid scalability to get there." A big component will be securing more partners, both governmental and private, and leveraging "corporate social responsibility" partners pledging to reforestation goals. 
In the next few years Flash Forest hopes to expand outside Canada, ideally testing small-scale projects across the Pacific Northwest. "We're looking to work with private landowners who have been hit by wildfires so we can do trials of their site and then much larger, more efficient projects in 2024 onward," Jones says. The company wants Pacific Northwest landowners who have been hit by forest fires in the last two years to get in touch.
"We want to be using our technology everywhere that it is needed, which is essentially every continent except Antarctica," Jones says. "We're willing and excited to go and support reforestation."