When Tom Doubleday walks in the Vermont woods, he turns over rocks looking for salamanders. He listens for birdsong. He notices many of the plant species around him.
So in July 2021, when the retired greenhouse worker with a lifelong interest in nature came across a plant he didn't recognize, about 12 inches tall with five leaves radiating from the stem, he snapped a picture and uploaded it to the app iNaturalist.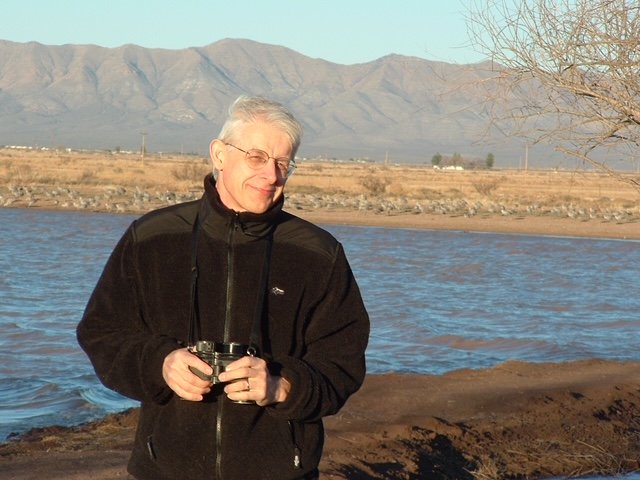 "I knew they were something unusual," he says.
With the help of other users on the biodiversity platform, and confirmation from Vermont state botanists in May 2022, it became clear that Doubleday had stumbled upon the small whorled pogonia, a rare orchid thought to have been extinct in Vermont since 1902.
iNaturalist is a convenient companion for nature lovers to identify plants and wildlife while walking in the woods, climbing mountains or poking around in tidal pools. But along the way, it has become something more — a valuable repository where, simply by sharing their observations, citizen scientists are helping to supply researchers with valuable data about the state of the ecological world, from identifying rare plants to detecting the presence of invasive insects to helping understand the complexities of the planet's biodiversity.
As the earth faces a precipitous decline in biodiversity — a 2019 United Nations report estimated that up to one million species are at risk of extinction — observations like these, recorded and logged by folks around the world, have become critical to helping scientists understand what is happening to ecosystems on the ground.
"Just having people out there and generating these kinds of occurrence data is really important to draw attention to where things at least were, and how that might be changing over the years," says iNaturalist outreach and community coordinator Tony Iwane.
On iNaturalist, anybody can upload photos of an organism with details about where and when they saw it. Users can make their own identification — aided, if they'd like, by suggestions generated by the app — and post it for other users to confirm, contradict, or offer comments.
View this post on Instagram
Launched first as a master's project by students at UC Berkeley's School of Information in 2008, iNaturalist is now a joint initiative of the California Academy of Sciences and National Geographic Society. According to Iwane, the platform has two main goals: to engage people with nature, and to generate scientifically usable data. "We kind of think they go together," he says.
As of July 2022, more than 121 million observations had been posted on the site. More than 66 million were classified as "research grade," meaning that in addition to including basic information — date, location, photo or sound clip, and confirmation that the organism isn't captive or cultivated — the community has agreed on a species identification.
Crushed by negative news?
Sign up for the Reasons to be Cheerful newsletter.
iNaturalist relies on participation by people who are genuinely there to learn and to teach, explains Iwane. "I definitely am wrong a lot," he says. "We try to really engender a culture where being wrong is okay, and correcting someone else is okay."
While Doubleday says it was exciting to find the rare orchid, he likes iNaturalist and other citizen science apps because they teach him about the more common species in the nature reserve he likes to explore. Now temporarily sidelined from the woods by a cracked rib — sustained while looking for a rattlesnake fern — he's studying up on ferns from home using iNaturalist. 
"They're tools that can help you see better," Doubleday says. "I feel like I'm increasing my vocabulary of the woods by using that app."
As people like Doubleday turn to iNaturalist to understand their own observations, they're simultaneously building a trove of data.
On Australian reefs, iNaturalist users have recorded more fish species than structured surveys could, including rare species that such surveys often miss. In another case, researchers found 406 butterfly species where the first known image of the living animal was posted to iNaturalist. An ongoing project drawing from iNaturalist is documenting color variation in squirrels.
In June 2020, when someone posted an image of a snaking pattern cut from an elm leaf near Montreal, another iNaturalist user flagged it as possible evidence of the elm zigzag sawfly, an invasive species that had not yet been found in North America. After Canadian authorities confirmed it, they asked members of the public to watch for signs of the insect. One of many who did was entomologist Morgan Jackson, a researcher at McGill University, who went out and found the insect's pattern on an elm near his home.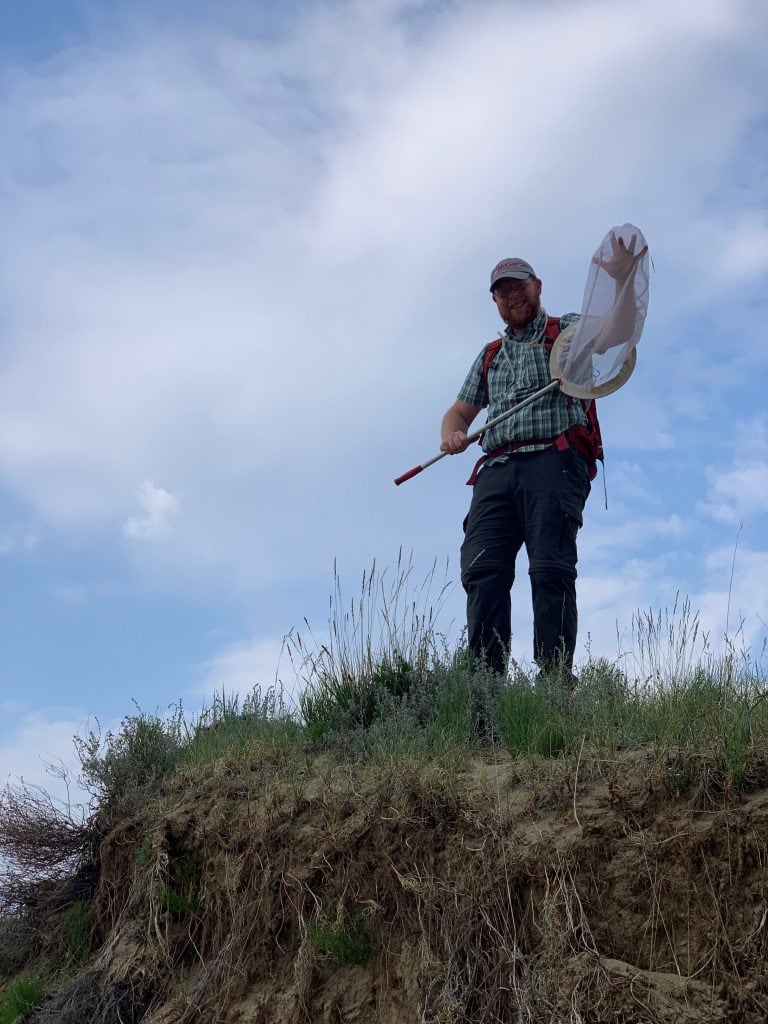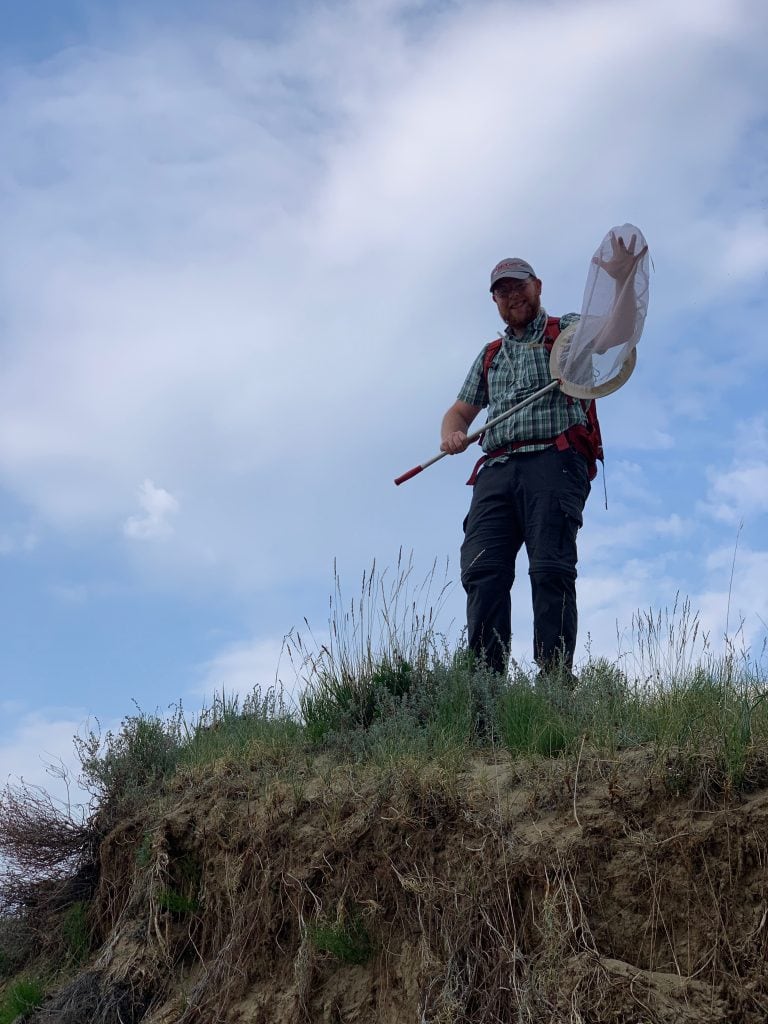 Jackson uses iNaturalist a lot, both for his personal curiosity and for his research on flies. As the platform becomes one of the largest entomology data repositories in Canada, it has become an invaluable way to find new records, see how flies behave and gather information from areas Jackson is only able to visit occasionally.
Jackson also sees the platform as a way to get people excited about aspects of biodiversity they might never have thought of before. Researchers estimate that in Canada, of the total number of species of terrestrial arthropods, a category that includes spiders and insects, only up to 62 percent have been documented so far.
So if people start paying attention to insects, Jackson says, a nature lover who's simply out on a hike could stumble upon a scientific revelation.
"Introducing them to the crazy things they can find in their backyard, the things that they have overlooked and walked around their whole entire lives, and then introduce them to the fact that the things they're seeing are new," he says. "They are making new knowledge for all of us to learn from."
Ecologist Grace Di Cecco, who has studied contributions to iNaturalist, says that the data is very useful for researchers, but it has limitations.
For one, there are biases in what gets photographed, she notes. Organisms that move fast or are very small will be underrepresented. People are more likely to post from more populous, human-impacted landscapes. Posts are also more common on weekends and at times of year when the weather is pleasant. Some questions, like those about abundance of a particular species, are not answerable using the opportunistic data collected on the platform.
"I don't think any of the issues are necessarily insurmountable," she says. "They'll impact how you create a question."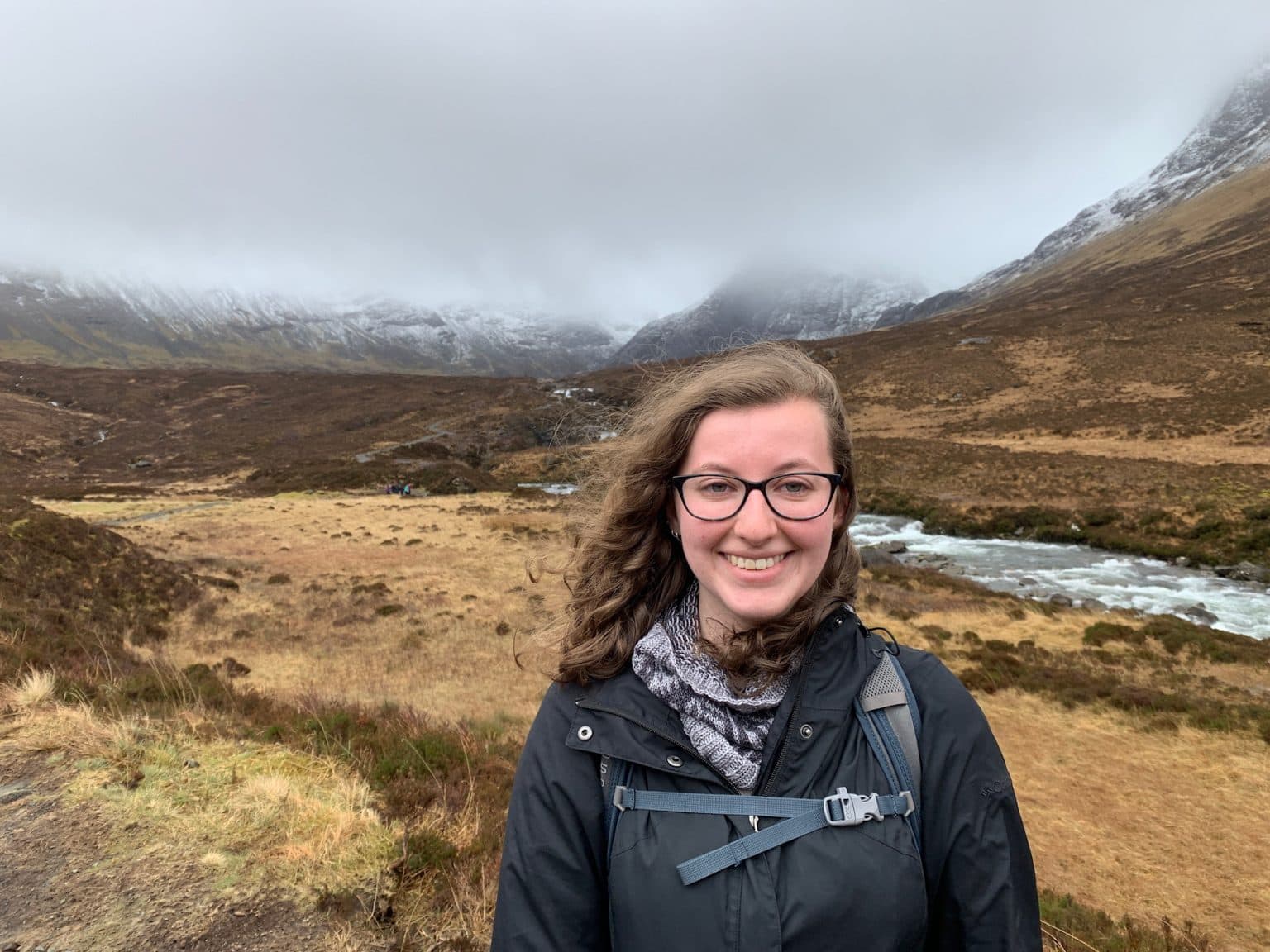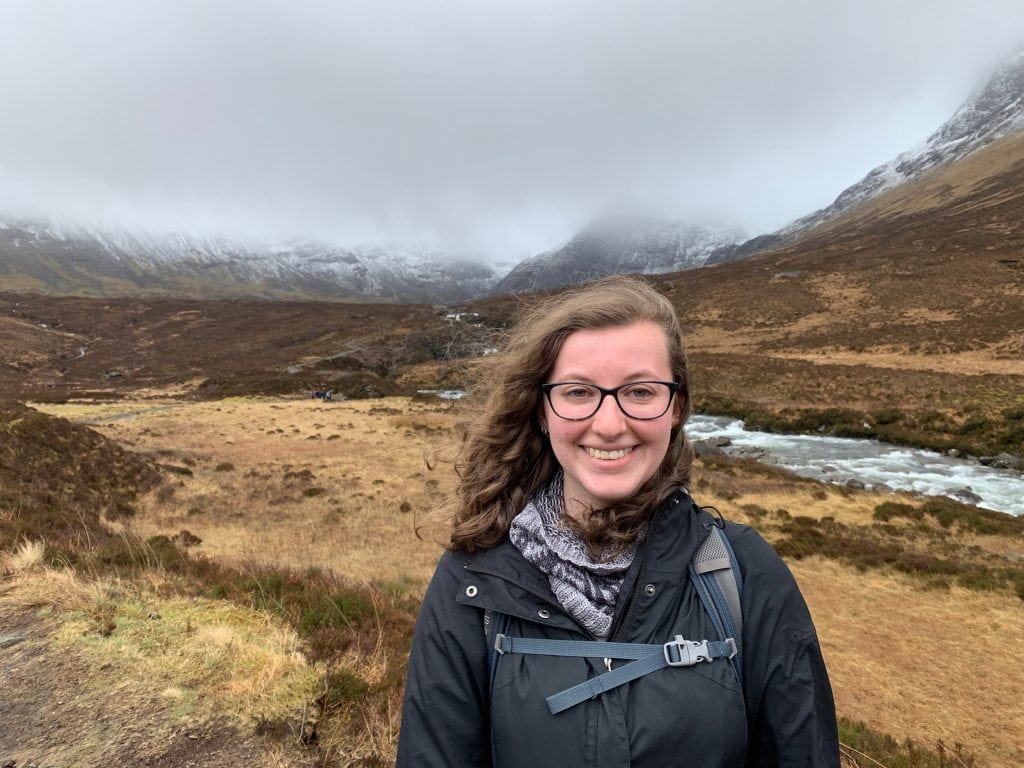 iNaturalist can't replace all scientific studies, she says. But it does offer scientists a lot of rich material that they wouldn't be able to gather as a solo researcher.
In Di Cecco's view, one of iNaturalist's biggest draws is how it can help users better understand the nature around them. "That is really an important first step into convincing people that, oh, these species have value that we should be trying to protect."
Doubleday agrees. As global biodiversity declines, he sees participation as a citizen scientist on the platform as a way to help.
"It sort of empowers all of us. You know, we're all part of it instead of just hearing about, well, loss," Doubleday said. "There's still much to be gained, and there's a lot to be discovered."