In places that are not major arts hubs, sustaining an art career can be difficult, which is why artists in these places often move to other cities where it's easier to make a living. Some cities, however, are finding ways to retain those local artists by cultivating the conditions that allow them to support themselves by making art. But how does it work? 
The World Cities Culture Report 2018 cited some of the ways culture is currently fostered, like mobile arts venues in Hong Kong and refugee artist residencies in Paris. In a vacuum, however, none of these efforts give rise to a self-sustaining arts scene. That requires a network of interconnected and interdependent actors and entities. Artists, funders, collectors, institutions and communities must achieve a symbiosis. There is no single way to do it (it's more art than science) but there appear to be conditions that give rise to a creative ecology. 
Fellowships that retain artists
You can't have a sustainable art scene without artists. But before emerging artists can make a living off of their art, they need time to develop—and the financial security to do so. To this end, several fellowship programs are designed to retain new and lesser-known artists who may otherwise be forced to move to bigger art hubs in search of funding or other creative jobs. 
The decade-old Kresge Artist Fellowship offered by the Kresge Foundation awards fellowships to artists from metro Detroit. Each fellow receives a $25,000 "no strings attached" grant along with a full year of professional practice support that includes workshops, networking opportunities and seminars. The "no strings" component is key. By letting the artists themselves decide how to best spend the money, the grants allow them to use the funds to pay bills and other expenses so they have room to work. As Detroit recovers from economic devastation, rising rents are displacing some artists—many of whom were pivotal in revitalizing derelict areas of the city. The fellowships help ensure they can stay there.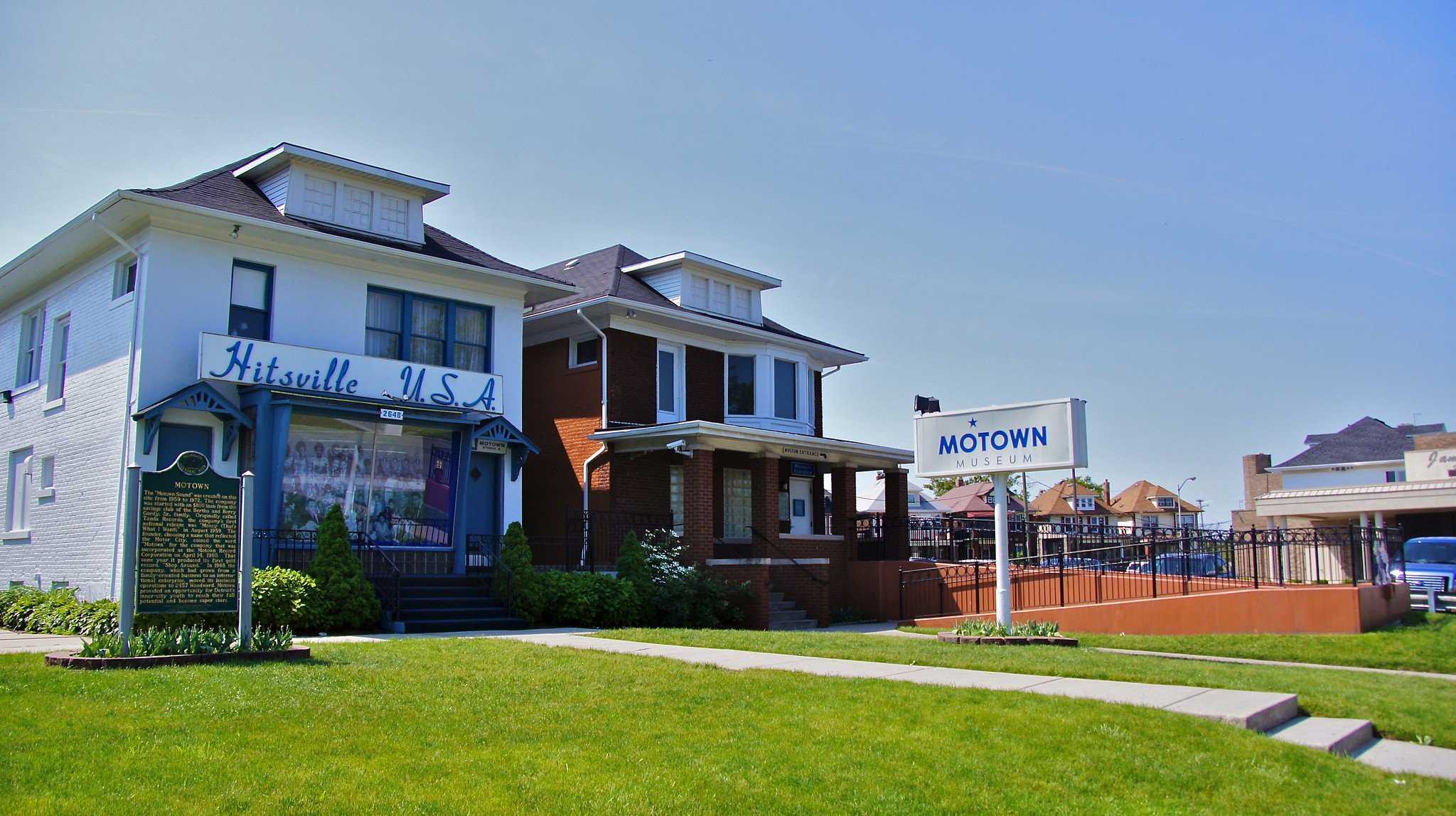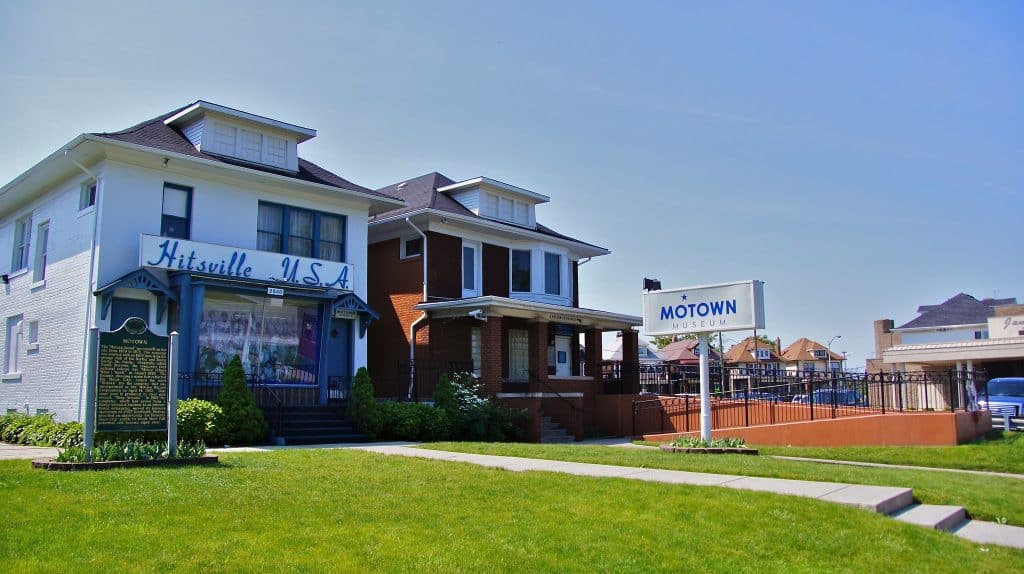 It appears to work. The Kresge Foundation released an impact study of the model, which found that "over 75 percent of these artists reported that fellowship funds were used to support critical life and art making expenses—from paying for burial expenses of a family member to replacing a roof on a house; from creation of an outdoor sculpture garden to travel to broaden horizons and make new contacts."
In Tulsa, Oklahoma, the arts have helped revive a neglected downtown with a cluster of institutions, like a satellite of the Philbrook Museum of Art and the Woody Guthrie Center, both opened in 2013. But here again, urban revitalization and the draw of more established arts centers make artist retention a challenge. The Tulsa Artist Fellowship is focused on retaining these local artists. Several of its spots are reserved for indigenous artists—its fellows include writer Joy Harjo, recently named the first Native American U.S. Poet Laureate. And in addition to their unrestricted grants of $20,000, each recipient is given a year of free housing and studio space in the downtown district, allowing them to create without worrying about being priced out.
"We are dedicated to solving systemic challenges that have historically impacted artists and arts workers," says Tulsa Artist Fellowship Director Carolyn Sickles, adding that the fellowship positions fellows for homeownership and offers education in business practices for the arts. "Tulsa is becoming a place where arts practitioners—many for the first time—are living healthy and sustainable lives."
At the same time these fellowship programs allow local artists to stay local, these creative professionals contribute to a more sustainable and diverse economy at home. In its 2015 findings on the economic impact of the nonprofit arts and culture industry, Americans for the Arts found that the sector generated $166.3 billion in economic activity and supported millions of jobs. The $27.5 billion in revenue to local, state, and federal governments from this industry exceeded the $5 billion in arts allocation. "This study puts to rest a misconception that communities support arts and culture at the expense of local economic development," the report concluded. 
Grassroots arts infrastructure
Making sure artists can afford to live in their home cities is one part of the equation. Cultural institutions to help make their work better known are another. But not every institution needs to be the Bilbao—sometimes smaller works just fine.
Guatemala City
In 2012, Stefan Benchoam and Jessica Kaire founded NuMu, the only contemporary art museum in Guatemala. It is artist-run, open 24/7, and tiny—an ovate kiosk originally built as a drive-through egg stand. It followed Benchoam's 2009 co-founding of the Guatemala City gallery Proyectos Ultravioleta, which has been housed in unconventional spaces like a shopping mall basement and a wood mill. Both projects provide vital community space in a place with little contemporary art infrastructure.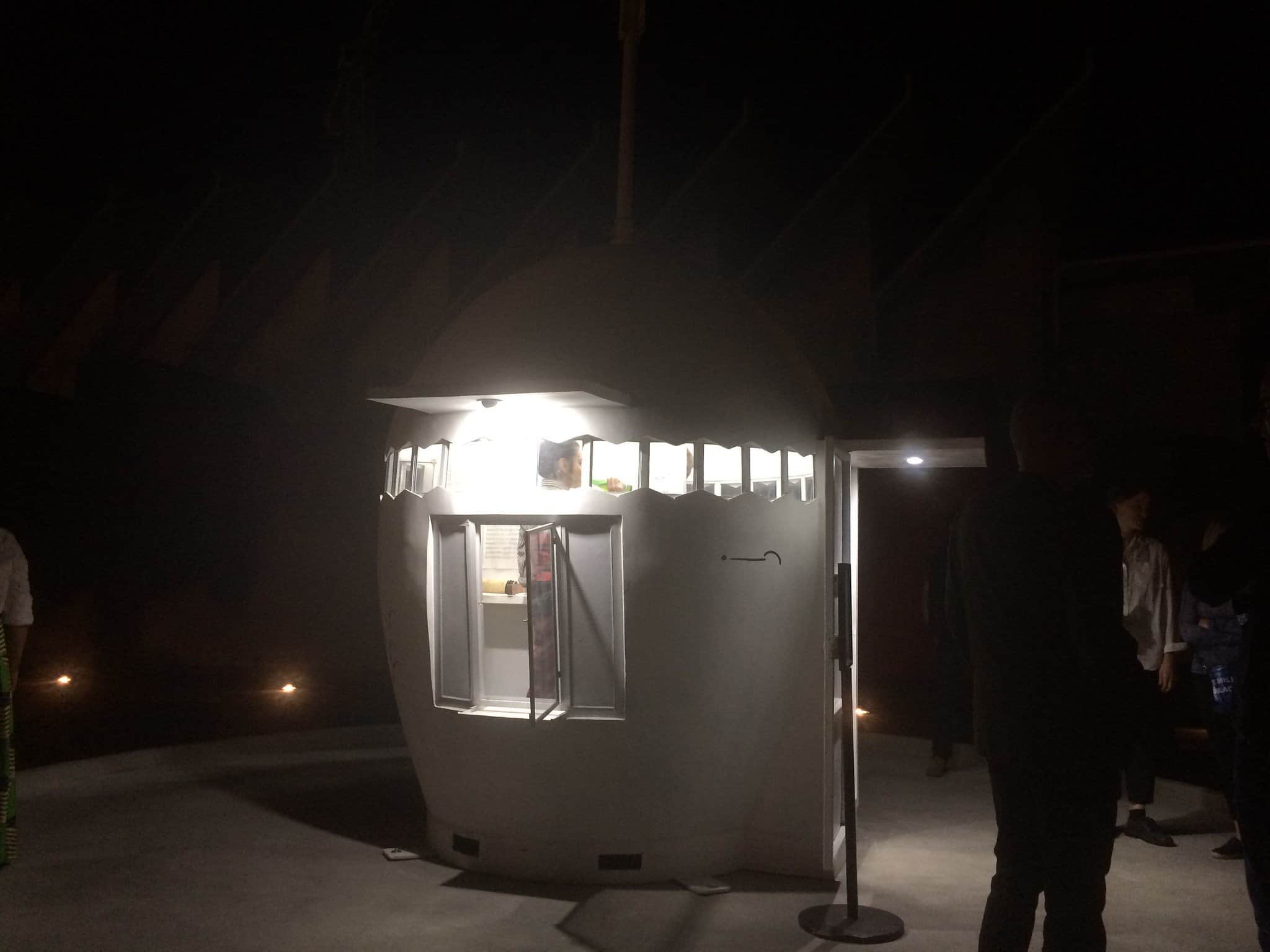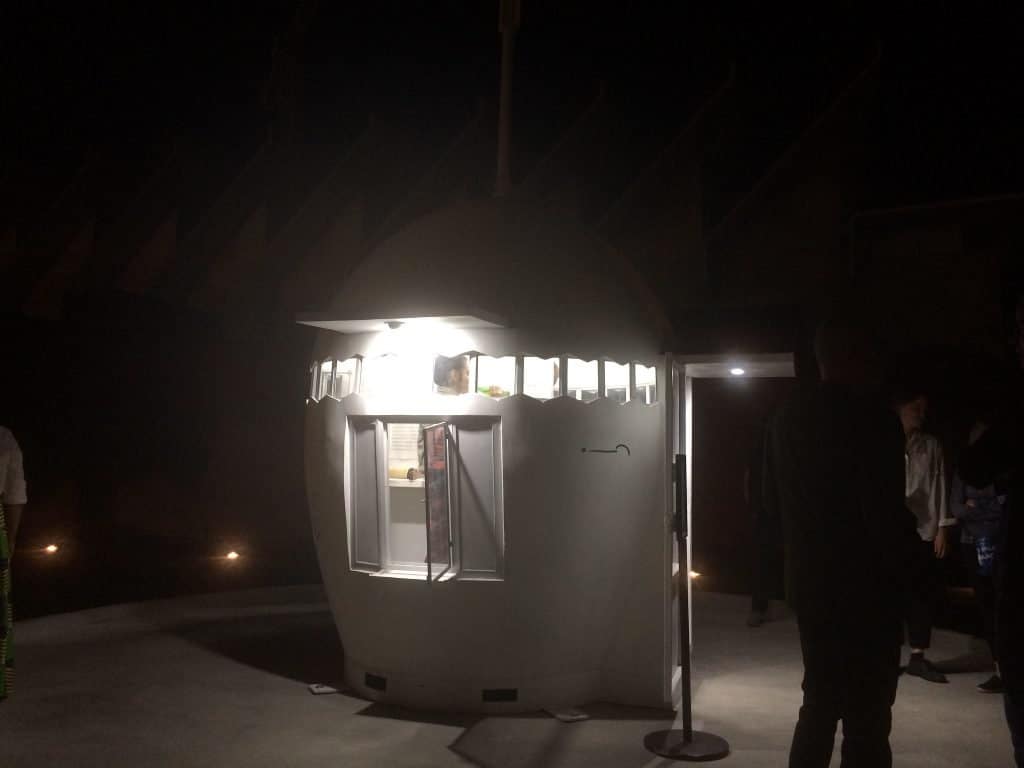 "Operating from a context where there is hardly any support for the arts, be it private or public, one of the things we have been most focused on is supporting and empowering our artists' visions so as to develop their work in the best possible way, whilst simultaneously participating in international art fairs to promote their work and generate a favorable economy for them and for the space," says Benchoam. 
Community-oriented galleries and unconventional exhibition spaces allow artists to create art that reflects their culture. Proyectos Ultravioleta, for instance, provides more than just a gallery for artists. It shares space with Creatorio Artístico Pedagógico (CAP), which offers weekly programs on art history, art making and critical thinking for teens so that they can pursue artistic careers in Guatemala City, too.
While the influence of grassroots arts organizations on communities can be hard to quantify, there is evidence that thriving culture is important in connecting people to the place where they live. Over three years, concluding in 2010, Gallup and the Knight Foundation interviewed a random sample of 400 adults in 26 U.S. communities. They found that the availability of arts and cultural opportunities was rated higher than other social offerings in influencing their attachment to their communities. In 2012, the Third Sector Research Centre at the University of Birmingham released its own study on grassroots arts activity in the U.K., and found that arts groups "played a key role in sustaining and promoting community identity."
Lagos
Lagos, Nigeria, has also met the challenge of a lack of major arts institutions with a network of galleries and grassroots arts spaces, propelled by the 2017 launching of the Lagos Biennial and the 2016 founding of Art X Lagos, the first international art fair in West Africa. As the New York Times explored in a 2019 article, artist-run spaces in Lagos have been pivotal in keeping artists there, too. The first Lagos Biennial took over a disused railway yard, and the Revolving Art Incubator, tucked into the back stairwell of a shopping mall, has hosted installations and artist talks with visitors hanging out on the stairs. Tushar Hathiramani, the founder of the 16/16 and H-Factor arts spaces, told the Financial Times in 2018, "The absence of art infrastructure means that artists are going around finding rogue ways to show their art, sometimes in very random places."
Tehran
In Tehran, a growing art fair has also been significant in supporting Iran's artists. This June's Teer Art Fair had nearly twice as many exhibitors as in previous years, even while sanctions make international sales a challenge. The fair included galleries from around the country. 
"It's important to have an annual art fair in Tehran because of the same reason it's important to have art fairs in many other cities," says Maryam Majd, director of Teer Art Fair. "The Iranian art scene is very vibrant and it needs an art fair for a more focused and extensive exposure." It's also vital for networking with foreign collectors, gallerists and art enthusiasts who travel internationally or locally to the fair. "This way they can see many galleries gathered under one roof," Majd added. "This also improves the infrastructure for establishing other art events such as biennials." 
As the Observer reported in July, even though art is exempt from sanctions, "gallerists, artists and collectors are forced to navigate a complex system of global transactions to keep their businesses afloat." Iranian artists have a strong presence at the 2019 Venice Biennale, demonstrating the cultural community of Iran's resilience through the decline in its currency and difficulties in shipping and selling artwork due to U.S. sanctions. 
Loans for collectors
A sustainable creative ecology supports not just artists, but buyers, too. This September, Belgium's Kunst Aan Zet is launching in Flanders and Brussels. The government program offers collectors interest-free loans for works costing between €500 to €7,000 (USD$560 to $7,800). These loans are only for pieces created by local artists, making them a critical stimulus for artists early in their careers. A recent study by the Flanders Arts Institute revealed that visual artists in the first 10 to 15 years of their careers have some of the lowest incomes in the Flemish cultural sector. "Buying a work of art should be possible for everyone, even if you're not an expert and don't have a big budget," Sven Gatz, Flemish minister for culture, said in a release. 
Kunst Aan Zet replicates the proven success of similar long-running loan initiatives, namely Collectorplan in the U.K. and KunstKoop in the Netherlands. Collectorplan, operated by the Arts Council of Wales, offers interest-free loans for the purchase of work by Wales-based artists. One collector told Wales Online that he had purchased over 50 pieces through Collectorplan and had "paid less per month for my paintings than the cost of a meal for two but still have them to inspire and cheer my spirit." The 2018 report on Collectorplan stated that the scheme had generated over £1 million of sales in artists' work over the past year, with 1,181 loans used to purchase art (up from 1,177 in the previous year). KunstKoop, run by the publicly financed Mondriaan Fund, offers Dutch collectors a service to pay for works by living artists in installments as small as €22.50 (USD$25) a month without interest. It currently involves around 125 galleries and continues to expand in supporting the Dutch art market and encouraging a connected system of collectors and artists. 
Creative placemaking
A sustainable creative network comes full circle to contribute to the community that originally supported it. This can occur when creative placemaking centers arts and culture within local planning and development. 
The California Endowment's "Building Healthy Communities" initiative, for example, has included community engagement with arts and culture in its strategies for transforming 14 of the state's communities now challenged by health inequities. Its 2017 report on "Approaching Community Health Through Heritage and Culture in Boyle Heights," created with the Alliance for California Traditional Arts, examined how a pilot project in the Los Angeles neighborhood of Boyle Heights revealed the importance of cultural assets, including ones that might not be immediately recognized, like street vendors contributing to a sense of identity and home. Considering what is meaningful for the neighborhood is especially relevant as there have been recent anti-gentrification protests over art galleries being established in the predominantly Latino area.
In 2011, ArtPlace America launched as a 10-year collaboration to bring together a diverse network of foundations, federal agencies and financial institutions. With $104 million invested so far, it is focused on growing creative placemaking by involving the arts and culture sector in community planning, not necessarily solely to support art projects, but to employ creative skill sets in solving current issues.
Their funded projects have ranged from a series of Rube Goldberg machines by the Denver-based nonprofit Warm Cookies of the Revolution in which local artists constructed contraptions representing the participatory budgeting process, to artist Caroline Armijo's sculpting of hazardous coal ash in Walnut Cove, North Carolina, for a new park to draw attention to the region's environmental issues. Each project has artists working in partnership with public officials, developers and planners to envision solutions to community needs. When the work ends in 2020, ArtPlace America plans to collaborate with local networks so they'll have the resources to continue the placemaking started through the projects. 
"From 2018-2020, with the goal of building a stronger creative placemaking field, we are building on this work in three ways," says Adam Erickson, Director of Communications at ArtPlace America. These three initiatives are supporting local practice by transferring the oversight of funds to local leaders, sharing knowledge and resources within local networks like higher education and community development practitioners, and bringing together creative placemaking individuals so they can work together to share ideas. "Each of these areas will require partnerships with organizations that share our values and goals of creating healthy, equitable, and sustainable communities and to help strengthen the field of creative placemaking," says Erickson. 
This story is part of a collection called Art is Everywhere: Stories of artists making a living in unexpected places. Read more here.