Old school
These days, all that some Indian urbanites know about seafood comes from whatever is at the supermarket or on the menu at their favorite restaurant. The result is a generational loss of knowledge about how to choose fish that is local, sustainable and in season. Marine geographer Divya Karnad is working to change that. 
Karnad's "Fishploration" tours of Chennai's traditional fish markets aim to reconnect urban dwellers with an older way of buying seafood. "I feel like at least with the younger generation, they're totally disconnected," she told Hakai. In Karnad's opinion, to make responsible seafood purchases, one must be able to identify a fish, know how it was caught, and know whether it's in season.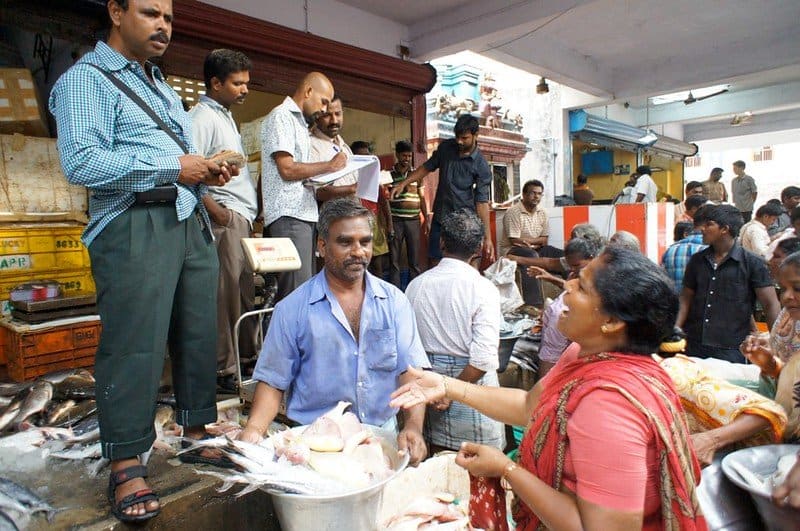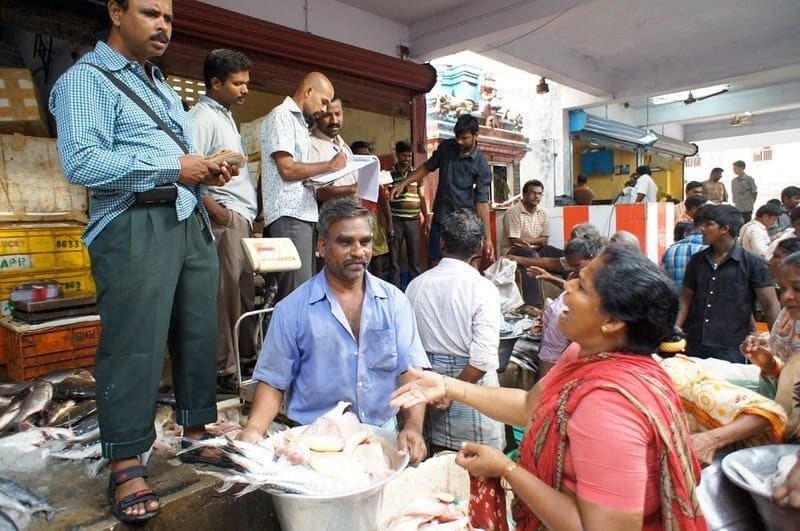 She uses her tours to build participants' knowledge in these areas so that even if they do buy most of their fish at the supermarket, they'll be able to make better choices. In addition to the tours, she publishes monthly guides to the city's local fish markets and has launched a collective called InSeason Fish to promote buying fish the traditional way. And while Karnad recognizes that her tours' small scale limits their impact, several of the participants walked away with newfound knowledge. "I thought there were only four to five varieties of fish, but now what I was able to witness here was that there are more than 40 to 50," said one.
News you can use
In Chad, troubadours are the local newscasters, traveling from community to community on donkeys and camels, often with megaphones, to broadcast information in the local language. Now, they've become critical players in the country's pandemic prevention efforts, particularly for the three-quarters of Chadians who don't have TV, radio or the internet.
Crushed by negative news?
Sign up for the Reasons to be Cheerful newsletter.
"They are the most reliable people to deliver information by word-of-mouth," said Chad's top UN representative. "It is essential to work with them in order to avoid… rumors, misinformation and suspicion of health interventions." To do this, the UN has been working with some 80 troubadours, equipping them with accurate, easy-to-understand information about the virus, and dispatching them to some of the country's most remote communities to deliver it in person.
The troubadours are part of what has been a highly successful response to the virus in Chad. In total, the country has recorded fewer than 4,000 coronavirus cases and only 137 deaths. 
Urban growth
In cities without a lot of space, tiny forests are coming to be seen as a way to help protect the environment while improving underutilized space. 
Designed to pack an ecological punch on a compact amount of land, "micro-forests" can support urban biodiversity in a space that is often no bigger than a tennis court. According to Daan Bleichrodt of the Dutch nonprofit IVN, most urban neighborhoods in the Netherlands have around 200 square meters of barren land. These spots can be converted into natural forests that mature over time. They're grown using a Japanese planting method known as miyawaki, which involves a mix of densely planted native trees grown in nutrient-rich soil. Hundreds of micro-forests have been planted globally, from Bristol to Beirut. One study found that a single tiny forest attracted 600 species of native plants and animals. 
One downside is that, because the forests are designed to be wild, they can attract animals like deer and foxes that aren't well suited to dense urban neighborhoods. But proponents believe their benefits outweigh the drawbacks. "I feel that if we plant hundreds of these forests we can mitigate the effects of climate change," said Bleichrodt.