Three great stories we found on the internet this week.
"It puts me at ease"
In Seattle, the Indigenous community comprises just one percent of the population, yet 15 percent of people experiencing homelessness. A project set to open next year will embrace this community with a housing solution built just for them.
The ʔálʔal (pronounced "all-all") means "home" in Lushootseed, a language of the Coast Salish People of the area. Eight stories tall, it will have 80 studio apartments, the vast majority of which will be dedicated to moving people out of homelessness. Out front, a 25-foot statue of an Indigenousmother will beckon residents inside, where Coast Salish art will decorate the walls and a cafe will serve traditional Coast Salish food. A primary care clinic run by the Seattle Indian Health Board will offer traditional healing methods alongside Western ones. "I am comfortable being around Native people — it makes me feel at home and puts me at ease," one homeless man who hopes to move in next year told CityLab.
Colleen Echohawk, one of the organizers, emphasizes that ʔálʔal will provide conventional services such as vocational training, as well. "We're not just the folks experiencing homelessness," she said. "We're builders. We're developers. We're homeless advocates and providers."
Read more at Bloomberg CityLab
Waste not, want not
One dollar per year — that's how much Carolyn Phinney is paying for 15 acres of land in Martinez, California directly adjacent to a wastewater treatment plant. Not exactly prime real estate. Or is it?
Phinney leased the land from the county in May with a clear intention: use the treated wastewater, which is absolutely free, to grow produce to donate to local schools and food banks. So far Phinney is only cultivating half an acre of the farm (she's the only employee). Nevertheless, she's already used that half acre to grow and donate over 13,000 pounds of produce.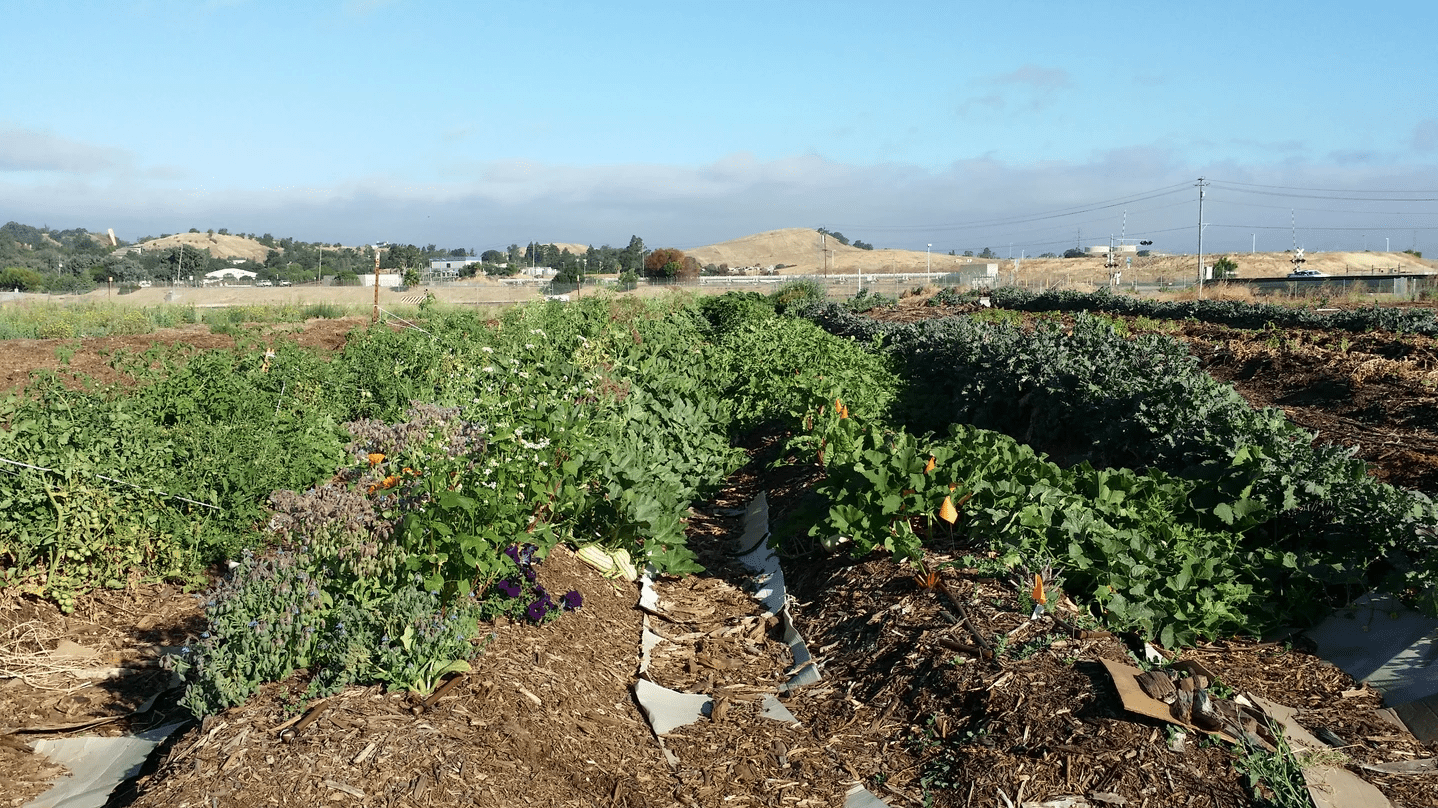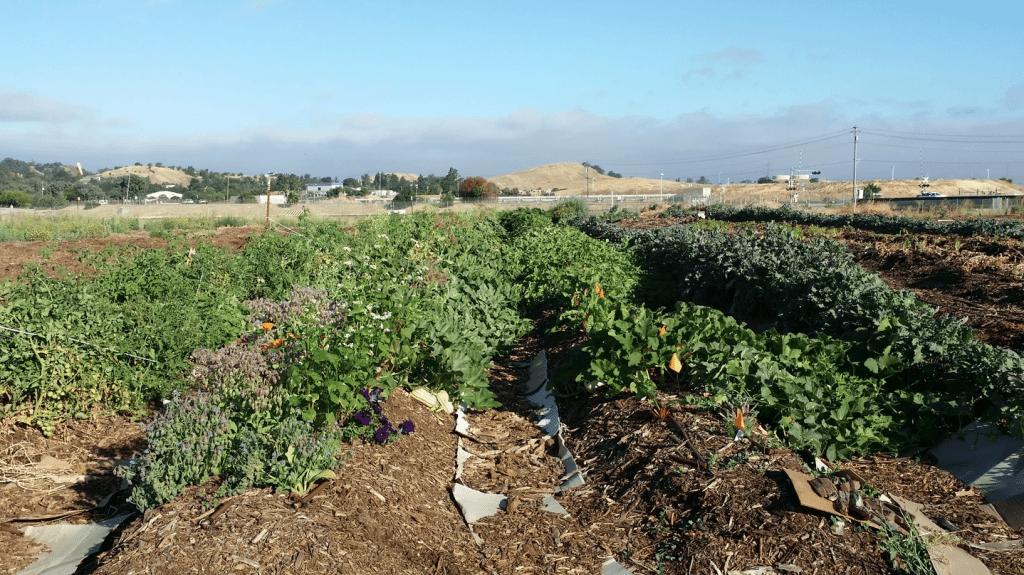 Phinney's project shows the incredible potential of wastewater irrigation. Not only is the project getting healthy food to those who need it, it's saving the earth in the process. For years, the county had been dumping the wastewater into the nearby bay. Now, instead of polluting the ocean, it's growing supersized eggplants, tomatoes and radishes with what Phinney calls "liquid fertility" — wastewater's naturally occurring nitrogen, phosphorus and potassium. She hopes to have the entire 15 acres flourishing within the next few years. "We could produce several hundred thousand pounds of produce [if we were] in full production," she said.
Safe but not boring
A number of cities are re-engineering their busy intersections to make them safer for pedestrians. But how many are doing it with pizzazz? Sure, a few posts and curb bump-outs can do the trick, but some cities are making safety stylish. 
It's amazing that creating safer road conditions can be so much fun! pic.twitter.com/laQuIZHGdx

— Street Smarts Design + Build (@StreetSmartsDB) December 8, 2020
Streetsblog has some great photos of cities that are turning their pedestrian safety measures into art, including the one above, from Kansas City, Missouri, where a reimagined intersection doubles as public art. As cities consider making some of their Covid-sparked street redesigns permanent, it could be a golden opportunity to turn those sites into spaces that dazzle pedestrians as they protect them.