Kei Icawana bustles about her farm. Behind vegetable beds and greenhouses, car traffic roars. A train glides along an elevated track in the direction of Hino, a city in the west of Tokyo. Boxes of tomatoes, radishes and cabbage wait to be loaded into a small van. Where was the delivery bill for the supermarket? Her smartphone keeps ringing. 
With a Bluetooth device in her ear, Kei Icawana answers questions about the farm store's opening hours, tours or products as she cares for her crops. "The interest from the neighborhood is huge," she says happily. "Producing so close and fresh to the consumer is what I think is the future of agriculture."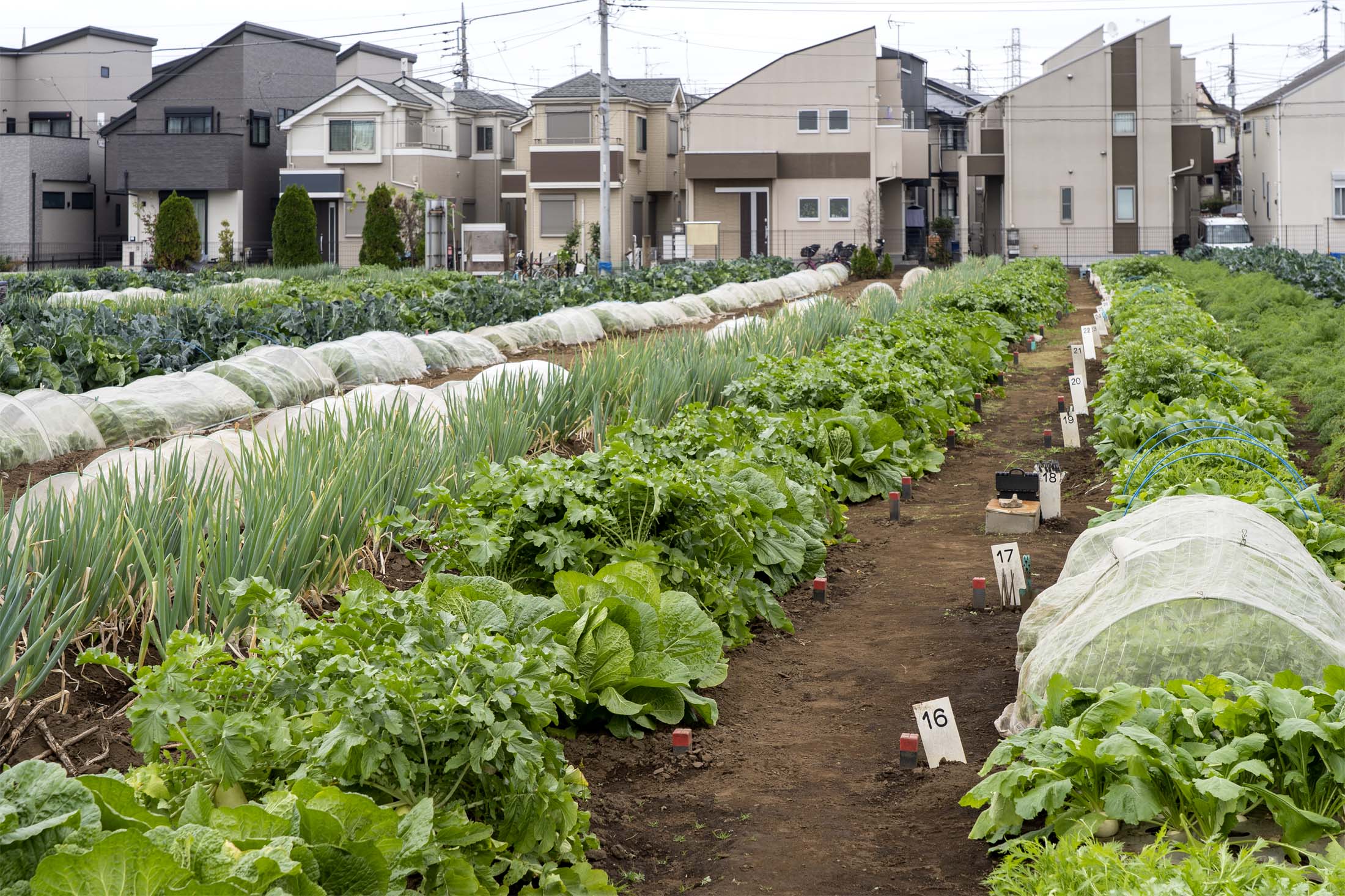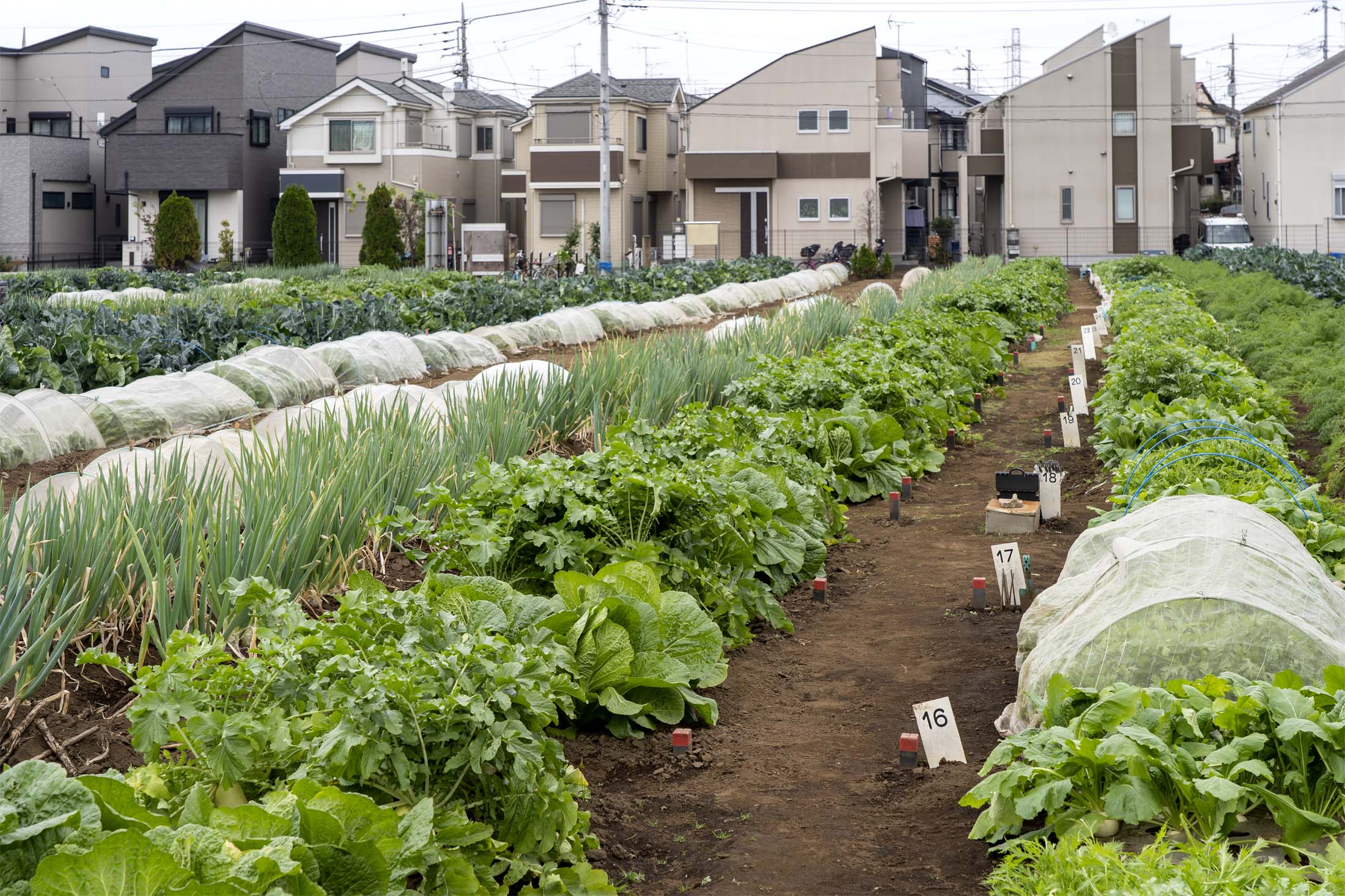 That future is unfolding in Japan's most populous metropolis, Tokyo, known for crowded subways, garish neon signage and spectacular skyscrapers. But agriculture? Though it seems improbable, an innovative law in place for three decades has ensured that farms –– some of them having operated for hundreds of years –– continue to thrive in one of the world's biggest concrete jungles. Now, with a major expiration date attached to the law that protects these farms, Tokyo's farmers, with the city's help, are finding ways to keep cultivating their land.
Growing a city
For the past three and a half years, in a farm store, online and in vending machines at the front of the road, Kei Icawana has been selling the vegetables she grows in the shadow of the city's elevated train.  The 31-year-old farmer can even afford a hired driver now, who delivers her crops to supermarkets, farm stores and wholesalers in the area. "We are sold out every day," she says with satisfaction.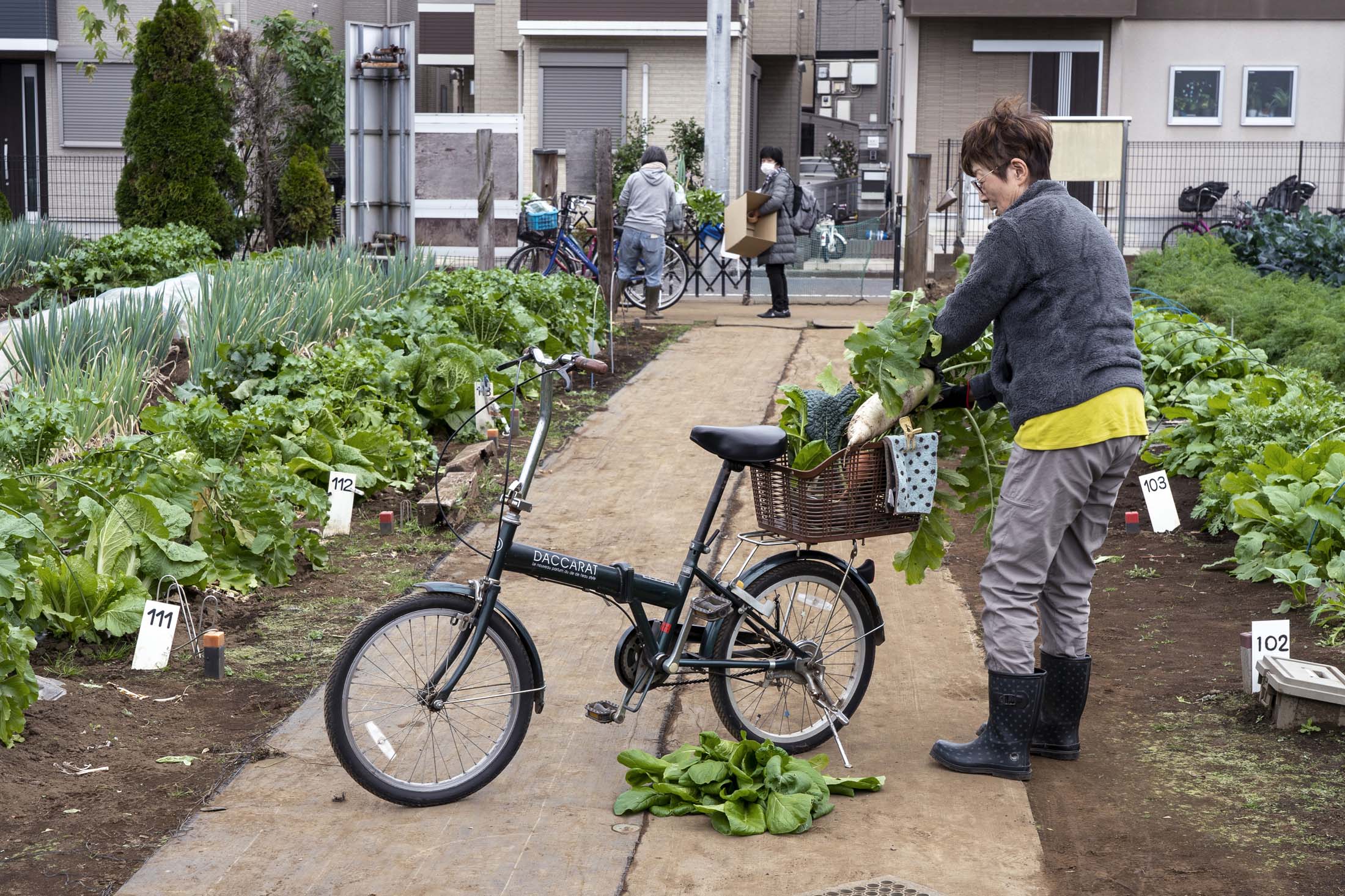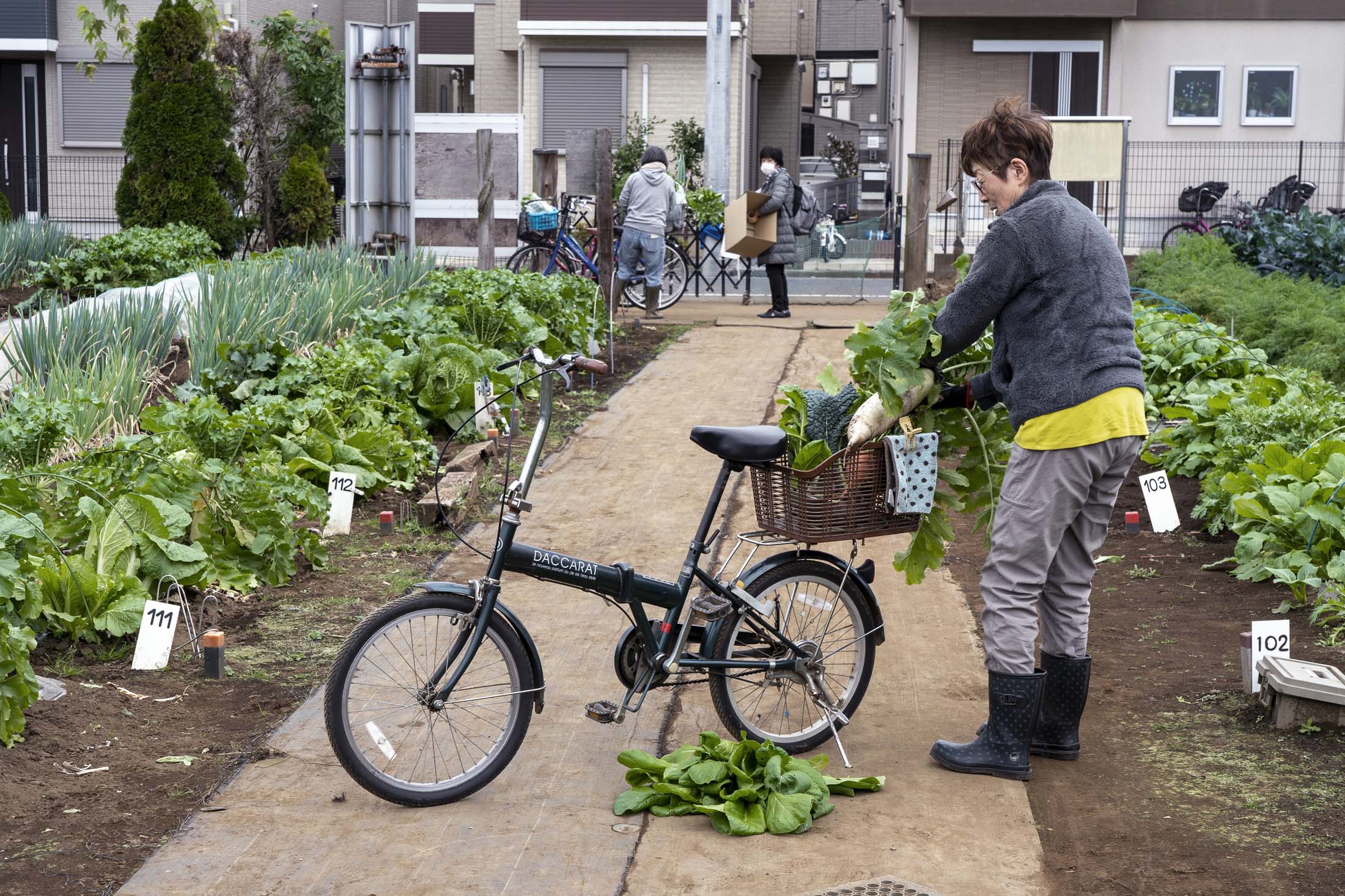 She wasn't always an urban farmer. After graduating, she was employed at a large farm in the countryside that supplies tomatoes to supermarkets throughout Japan. "We often had to destroy entire days' harvests because there were problems with distribution or customers hadn't ordered enough," she recalls, pushing back her black baseball cap. "I really wanted to avoid that." So she started Neighbor's Farm in western Tokyo.
At its founding in the 15th century, Tokyo was little more than a castle surrounded by fishing villages and farmland. When the emperor's seat was moved here in 1868, the city began to grow at the expense of agriculture. By 1910, Tokyo had a population of two million. But it didn't truly boom until after World War II. In the 1960s and 1970s, around 600,000 people moved to Tokyo every year.
In order to create sufficient living space for the new arrivals, the city forced the conversion of arable land into profitable housing by charging sky-high property taxes. It worked — today, Tokyo is one of the densest cities on earth, with 37.5 million people living in the world's largest metropolis. As it grew, the small parcels that had always been used for farming became incongruously locked into spaces between office buildings, highways and housing estates. Increasingly, these farms were flipped into skyscrapers one after the other, so 30 years ago the government stepped in to save them. Its most powerful tool for doing so was the Law on Productive Green Areas.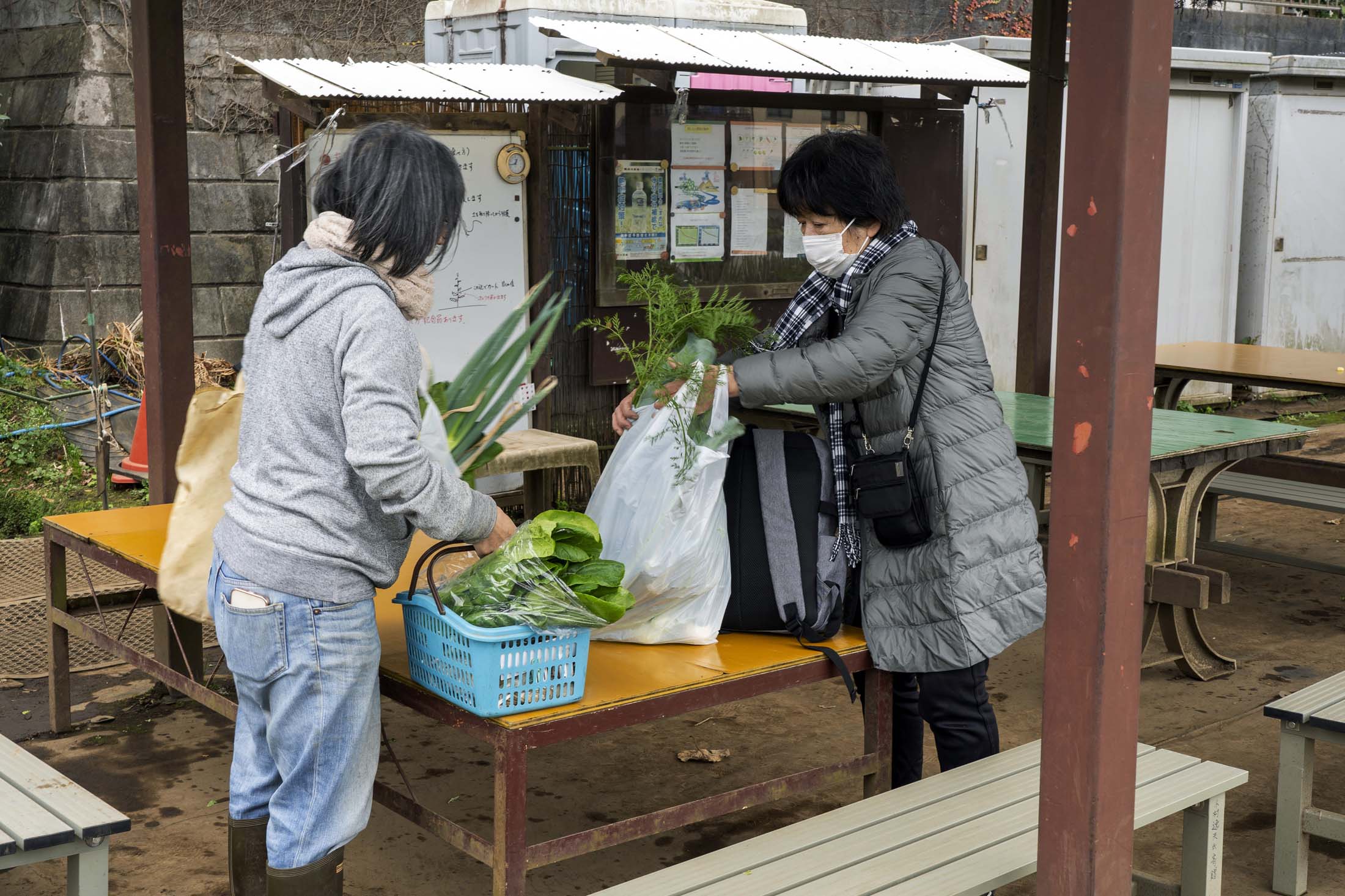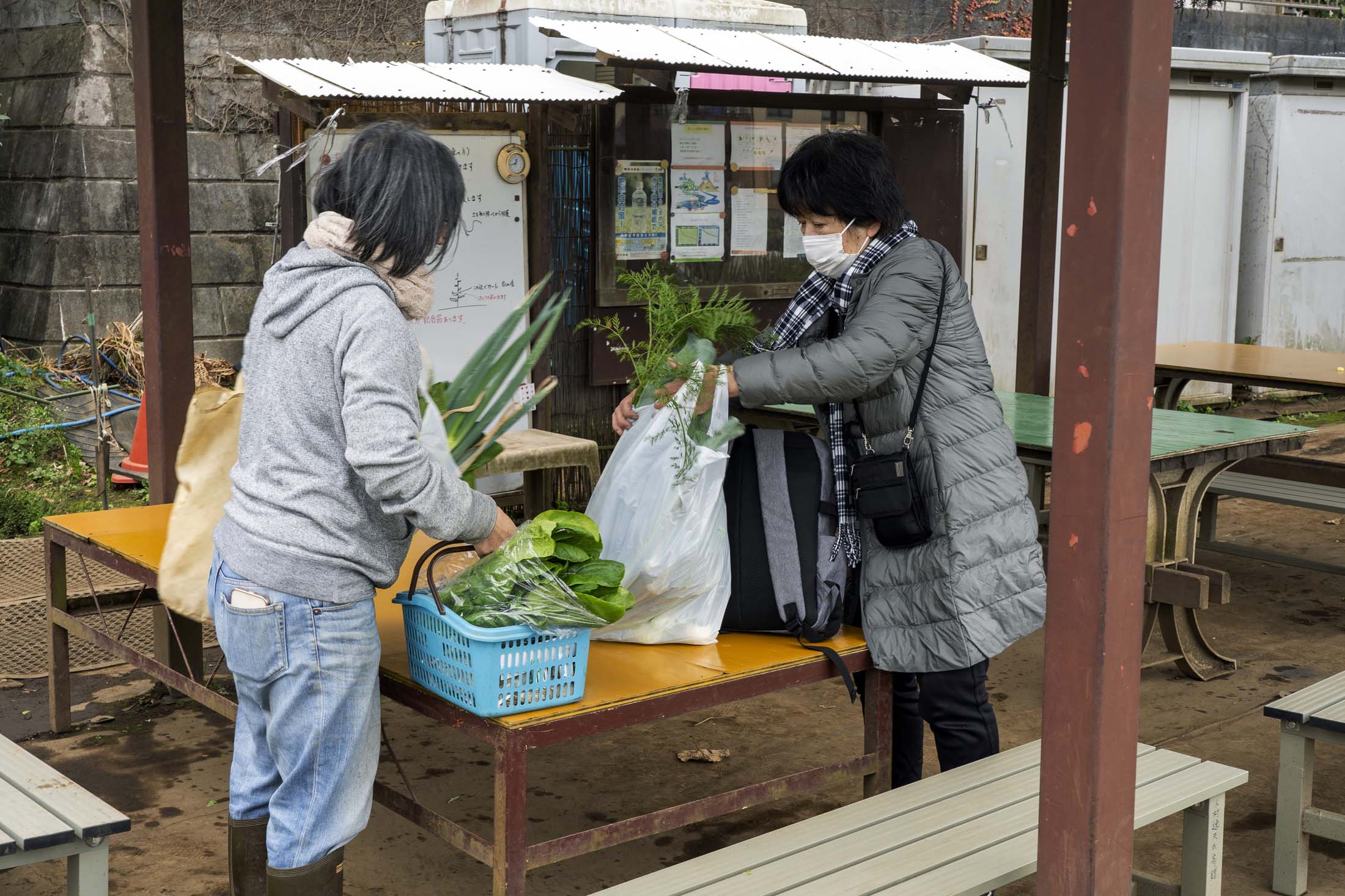 Enacted in 1992, the laws allowed owners of farmland in Tokyo to register their farms as Productive Green Areas and claim a property tax break in exchange for not selling or developing the land. The regulation is why over a thousand farms continue to produce crops in Tokyo today. And it has created an opportunity to earn a living through agriculture for people like Kei Icawana, who leases her 4,000 square meters of farmland from an elderly man who until recently grew rice there.
"My landlord really wanted the land to continue to be used for farming so that he would not lose the tax break," explains Kei Icawana of how she worked out the deal with the landowner.
Crushed by negative news?
Sign up for the Reasons to be Cheerful newsletter.
Ryoto Matsuzawa of the Agriculture Affairs Committee of the Tokyo Metropolitan Area arranged the land lease for her. The association was founded by the city as a network to promote urban agriculture.
"Urban agriculture not only provides citizens with fresh, safe, and reliable agricultural products," Ryoto Matsuzawa says, "it also preserves the environment and offers disaster preparedness."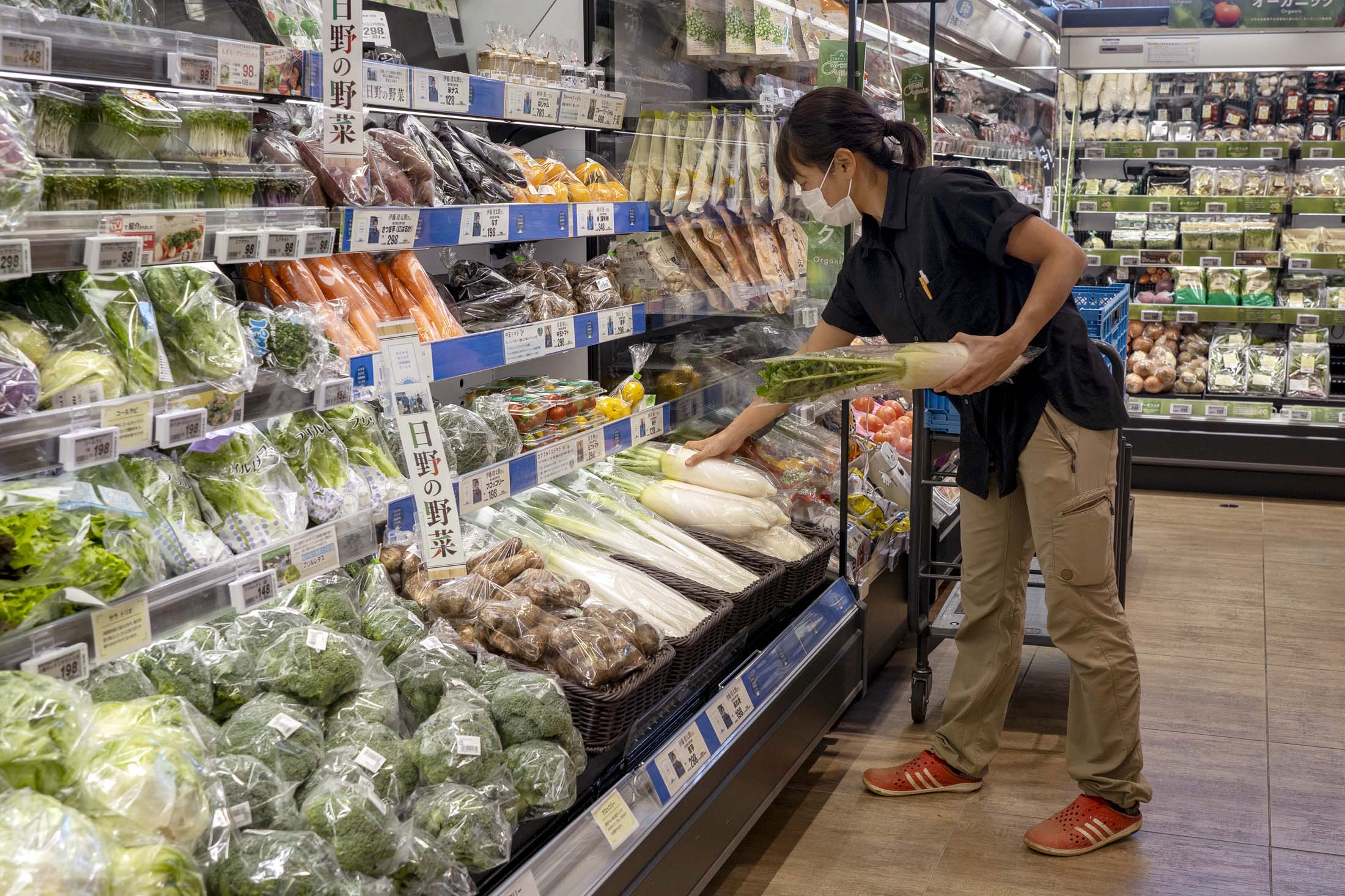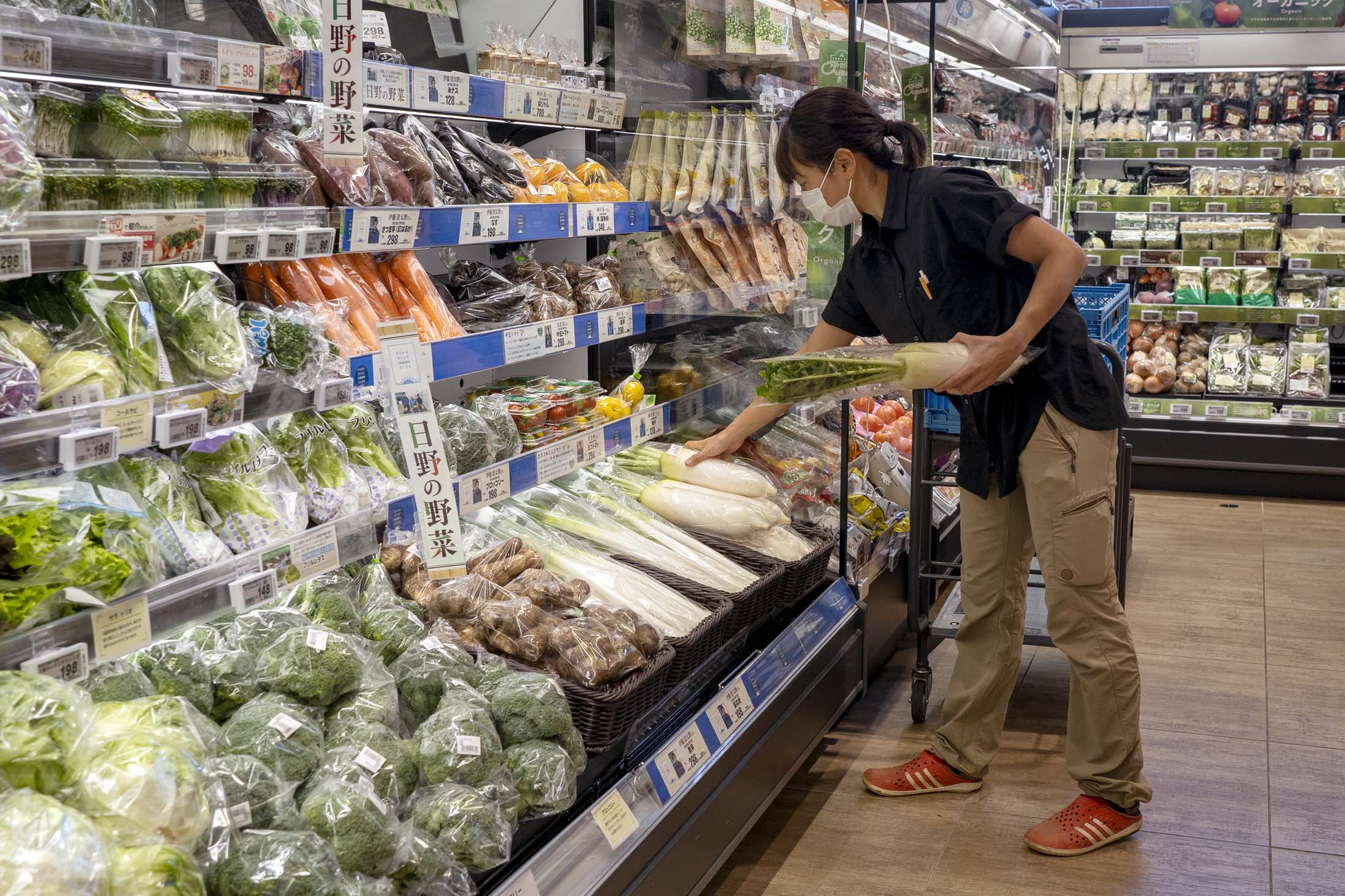 This is why the city government has been supporting urban farmers for several years through a range of measures: helping with the procurement of land, promoting the development of local (and the preservation of traditional) varieties of crops, and organizing farmers' markets and other opportunities for direct marketing. Meanwhile, Ryoto Matsuzawa can no longer complain about a lack of interest from young people – the young generation competes for the few agricultural spaces that become available. Around 100 of them who have snagged a plot of land market themselves under the label Tokyo Neo Farmers, operating a farm store in Tokyo's center, again with help from the city.
Despite the city's support, the number of farms in Tokyo has been slowly declining for years, by nearly 14.5 percent between 2005 and 2015. Over the same period, the average age of Tokyo's farmers increased by 3.3 years, to nearly 64. Today, Ryoto Matsuzawa says there are 1,250 farms left, most of which are under one hectare in size. "We want to preserve those at all costs."
The city recently made a crucial decision to do so. Eighty percent of the farms protected under the Law on Productive Green Areas were registered the year that law was enacted, in 1992. The law stipulates that after 30 years, the landowners can ask the city to buy their land at market price. But most cities, strapped for cash, can't afford to. If they don't, the land loses its tax subsidy and can be sold for commercial development.
In other words, about 80 percent of the farms protected under the law were eligible to come up for sale in 2022. "These areas are nearly 45 percent of the agricultural land in Tokyo," says Ryoto Matsuzawa.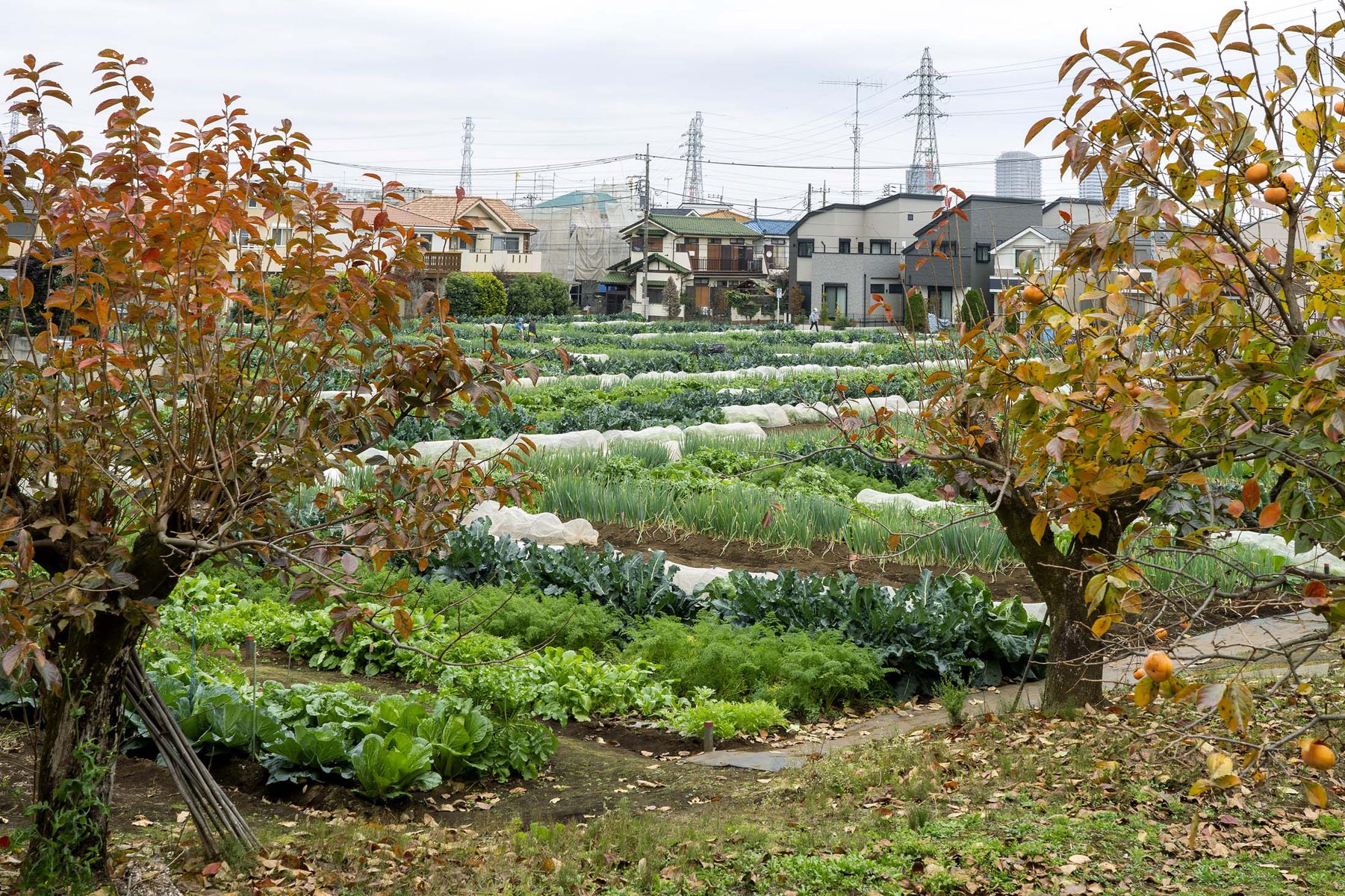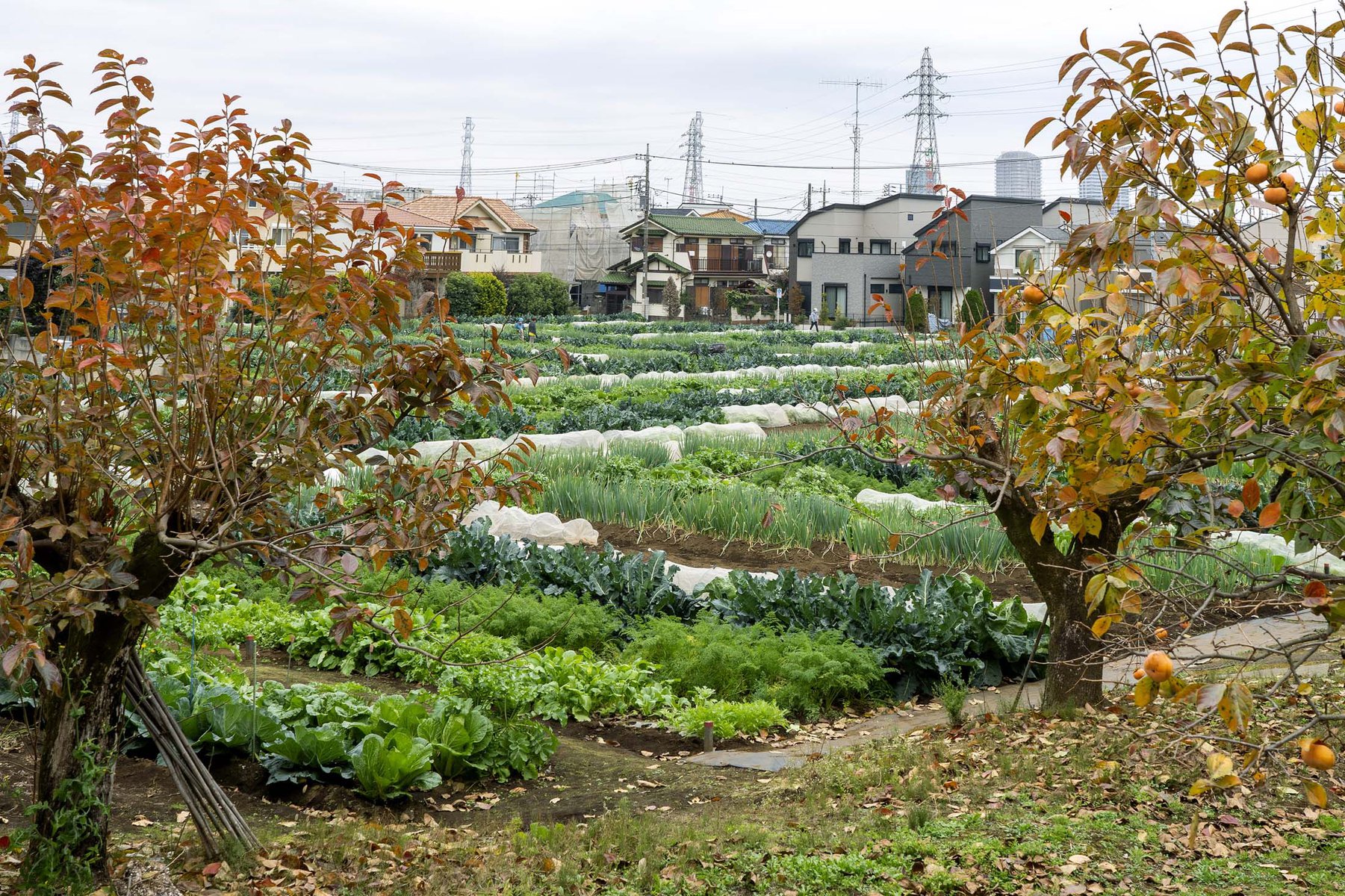 But the city government stepped in to create the possibility of a 10-year extension with the Specific Green Area Act. "Fortunately, almost 94 percent of the farmers who work on Productive Green Areas have taken advantage of that," says Ryoto Matsuzawa.
One of them is Yoshimatsu Kato from Nerima. It takes over an hour to get his farm from Tokyo Station. High-rise buildings, apartment blocks and industrial sites pass by. Tokyo has already merged with the megacities of Yokohama, Saitama and Kawasaki to form a metropolitan region with a population of almost 40 million. Nerima metro station, with its shopping arcades, overpasses, restaurants and offices, doesn't look particularly rural. 
"Go down the main street to Family Mart and then turn right," Yoshimatsu Kato told me on the phone. It's not until you turn onto the narrow road behind the supermarket that you could have ever imagined a farm existing here.
Until the 1920s, Nerima was a rural region where mainly radish and potatoes were grown. But after the Kantō earthquake and the subsequent major fire destroyed large parts of Tokyo in 1923, many residents of the metropolis moved to Nerima. Thus, the city grew over fields, ponds and farmlands. What remained were a few, mostly fragmented agricultural plots, like Yoshimatsu Kato's, which his family has cultivated for 300 years. In one section, his son grows different varieties of tomatoes in a modern greenhouse. Every morning, 200 customers line up to buy them. "Even when we run the farm successfully the tax break is very important to us." 
Yoshimatsu Kato himself grows khaki and radish. But above all, he cultivates part of his land for people from the neighborhood, who tend and harvest their own vegetables there, a concept organized by the community, which can hardly keep up with the requests. One of the happy harvesters is Natsue Mitsui. The 49-year-old bends down to harvest leeks, cabbage and herbs. "Ten years ago I had health problems, and since then I've been very careful about the quality of our food," says the mother of two adult children. Twice a week she comes by bike to work in the fresh air. "It's good for me, also, that there are usually others here." Natsue Mitsui points across the field. In front of an apartment block, a few neighbors are also bending over their vegetable  beds. They straighten up and wave.

Natsue Mitsui waves back. "People are becoming more concerned about where their food comes from." Understandable in a country that nearly suffered a nuclear catastrophe in Fukushima, and whose agricultural land is contaminated with high levels of pesticides and nitrates. Another reason is the Japanese passion for good food. Natsue Mitsui wraps her harvest in a few sheets of newspaper, throws some wilted cabbage leaves on the compost and hurries to her bicycle. She still needs to prepare the hot pot for tonight.