Judge Michael Nelson knew how bad things had gotten at the Cuyahoga County Jail. It was overcrowded and unsafe, with six inmate deaths in four months in 2018 alone. A big part of the problem was bail — too many inmates were being held on bonds that were too expensive. So Nelson decided to take matters into his own hands. He started giving personal, no-cash bonds to every defendant who appeared before him "unless they're the worst of the worst, until things get figured out at the jail," he told the Cleveland Plain Dealer. 
Judge Nelson had essentially enacted a one-court version of bail reform, an approach to pre-trial detainment that flies in the face of how it's been done in America for decades. Bail reform has been spreading in recent years, but its prominence rose this month when, on January 1, the State of New York eliminated pretrial detention and cash bail for misdemeanors and nonviolent felonies. 
This is no small procedural tweak: thousands of inmates who are currently in jail while awaiting trial because they didn't or couldn't pay their bail will be automatically released. And going forward, nine out of ten new defendants will remain free while their cases are processed. New York's law bans bail entirely for a wide range of crimes, and judges cannot override it.
Part of a trend
Despite a backlash from law enforcement groups, New York joins a growing list of cities and states that have decided cash-for-freedom is a concept ready to be retired.
In 1992, Washington D.C. became one of the first places in America to dramatically reduce the use of cash bail; its courts now release over 90 percent of arrestees without using money. New Jersey virtually eliminated cash bail in 2017. The same year, Illinois's Cook County, of which Chicago is the seat, directed its judges to set bail at amounts no higher than defendants could afford. Nashville, Atlanta and New Orleans have all made bail policy changes or are in the process of doing so, as are Texas, North Carolina, Alaska and Massachusetts. Even California, once the epicenter of America's mass incarceration drive, has an initiative on the ballot this year that will all but eliminate the private cash bail industry.
"The problem is that 95 percent of the growth in jail population is simply pre-trial detention," says Cherise Fanno Burdeen, CEO of the Pretrial Justice Institute in Baltimore. "Our experience is that many more people are recognizing this as a problem, but they don't necessarily agree on how to solve it. But it is a good sign that more and more communities are trying to do so."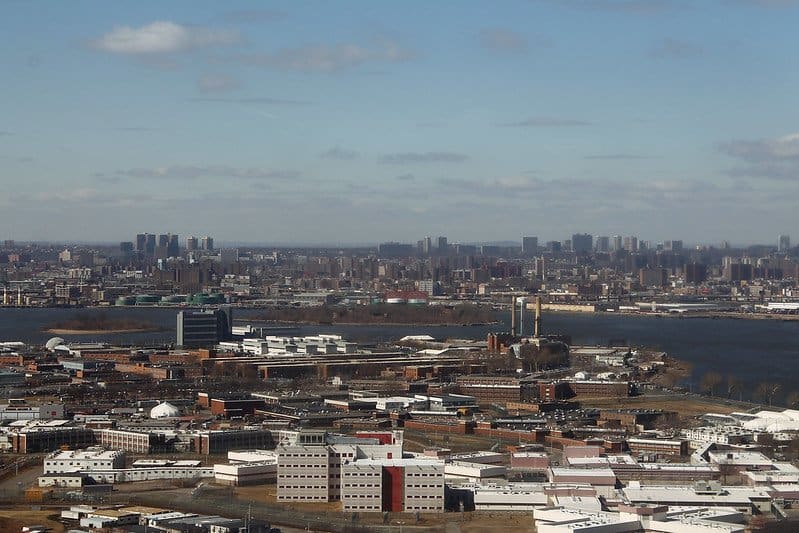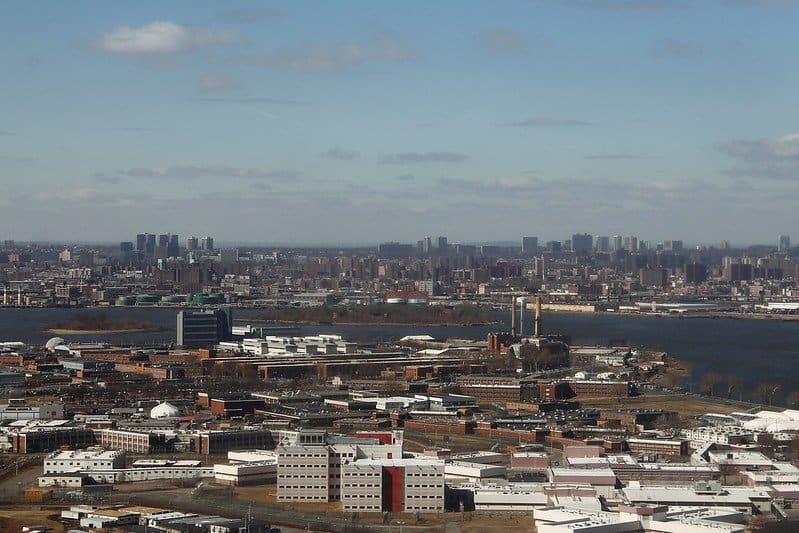 Burdeen says that case-by-case assessments are a better way to determine who should be detained before trial. That's how D.C. has done it for nearly three decades. Using a fact-based outcomes assessment that combines algorithmic analysis with in-person interviews, judges there calculate which defendants are a public safety or flight risk. The use of algorithms in criminal law is controversial, but Washington's system seems to work — less than two percent of the defendants released under its system were rearrested for a violent crime.
A solution for both sides
As with other attempts to reduce mass incarceration, bail reform has found some unlikely political bedfellows. 
Fiscal conservatives are cottoning to the notion that jailing 2.3 million Americans who haven't been convicted of any crime is a colossal waste of money. Inmates who don't make bail are expensive — local city and county jails nationally spend about $13.6 billion each year to house people awaiting trial. That's roughly 462,000 out of the 612,000 inmates in local jails. Of those 462,000, some 314,000 have been charged with property theft, drug-related crimes, or traffic infractions.
But calculating the cost of housing inmates misses cash bail's broader financial fallout. For many people, even a few days in jail can lead to lost jobs, housing insecurity and mounting debt. A recent study by the Federal Reserve found that 47 percent of Americans could not cover an emergency expense costing $400, or would cover it by selling something or borrowing money. The median bail for felony defendants is $10,000, according to the Prison Policy Initiative. 
It's also an incredibly painful process — the anecdotes are horrific. An African-American man from the Bronx who was accused of stealing a book bag was held for three years because he couldn't make bail; he later committed suicide. A San Antonio woman detained for five months over a minor criminal trespass charge died in jail because she couldn't make her $300 bail. A man accused of shoplifting a vacuum cleaner from Target spent three months in jail because he didn't have the money for his $5,000 bail. 
Stories like these are why bail reform has been a priority for criminal justice advocates for decades, but even those who work within the system have long seen cash bail as a scourge.
"The professional bondsman system… is odious at best," United States Court of Appeals District Judge Skelly Wright wrote in a judicial opinion more than 50 years ago. "The effect of such a system is that the professional bondsmen hold the keys to the jail in their pockets… The bad risks, in the bondsmen's judgment, and the ones who are unable to pay the bondsmen's fees, remain in jail. The court and the commissioner are relegated to the relatively unimportant chore of fixing the amount of bail."
Since that opinion was written, the number of people in jail who can't buy their way out has exploded. According to the Prison Policy Initiative, the number of pre-trial inmates with unmakeable bonds started to take off in the mid 1990s due to the War on Drugs, mandatory sentencing and state legislatures becoming more conservative. The difference is staggering: 20 years ago in Texas, one local inmate out of three was awaiting trial in jail; now, that number has risen to three out of four. Today, the number of unconvicted inmates in county and city jails is about double the number of those convicted.
A thousand-year-old system
The United States and the Philippines are the only countries in the world that use free-market commercial bail bonds. (Other countries use bail, but the courts handle the transactions and the family's ability to pay is always taken into account.) This odd system of hiring a bondsman to assure one's release can be traced back to Medieval England, when accused fraudsters had to designate someone who would be responsible for their settlement if they fled before paying. 
Bondsmen remained a cog in the justice systems of the U.K. and its colonies for hundreds of years, but they really became major players when the Industrial Revolution sparked a mass migration to the cities. With so many people on the move, finding relatives who could put up cash guarantees for family members accused of a crime became more difficult. Bondmen stepped in to provide the service.
By the end of the 19th century, prison reformers were criticizing the system as wildly unfair. In response, the U.K. passed the Bail Act in 1898, which allowed judges to grant leniency when the accused could not post bail. But the U.S. instead moved to further commercialize the bond industry, starting in San Francisco at the turn of the century and subsequently spreading to municipalities across the country.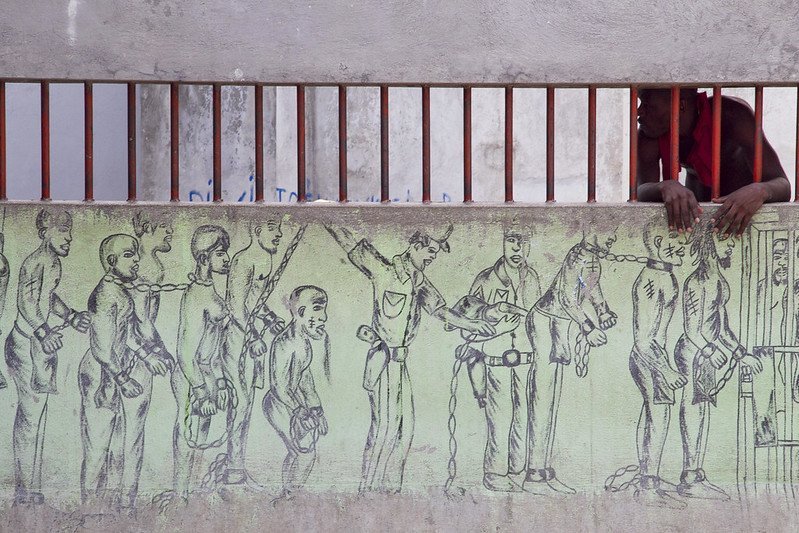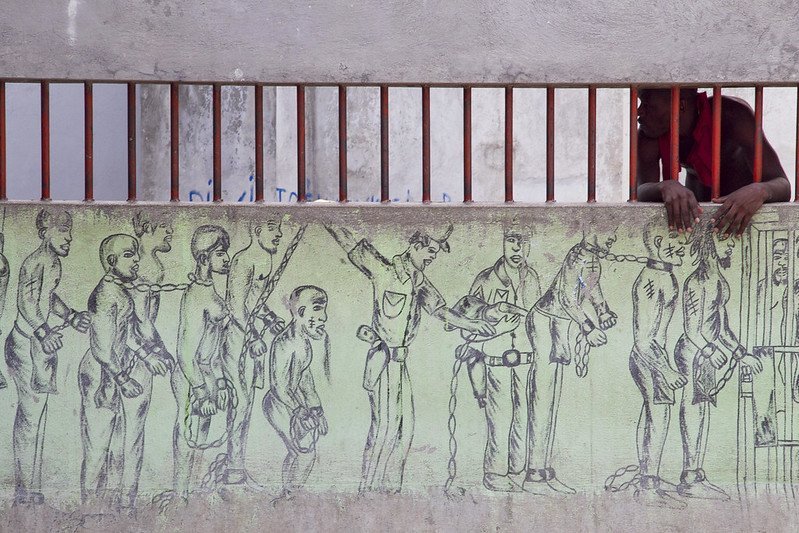 Though the system that emerged is seen as patently unjust by a majority of Americans, it has persisted in part because of the money it generates for local players. The bail bond industry rakes in an estimated $2 billion per year, money collected by bondsmen who share it with the campaigns of elected local sheriffs and judges.
But now that reforms have begun to creep into the system, it's clearer than ever how badly they're needed. In Chicago, since 2017, the state's bail reform legislation has lowered the jail population by 26 percent. In the 15 months prior to the implantation of the bail reform, only 267 were released in Cook County with no bail. In the 15 months after, that number shot up to 2,192. Did defendants use these no-bail releases as an opportunity to skip town? Hardly. Rates of court appearances were 82 percent prior to the act, and 83.2 percent after. Only 0.6 percent of those released without bail were arrested for a violent crime.
Likewise in Philadelphia, which reduced its county jail population from 10,000 in 2014 to about 5,800 in 2019. Philadelphia's bail reform could save the local jails about $75 million annually. A study of the city's efforts found that, "In spite of this large decrease in the fraction of defendants having monetary incentives to show up to court, we detect no change in failure-to-appear in court or in recidivism, suggesting that reductions in the use of monetary bail can be made without significant adverse consequences."
The fact that cash bail can be reduced or eliminated with virtually no negative effects should cheer those who see it as a cost-saving measure. Onondaga County jail in Syracuse, New York has seen its jail population drop by 20 percent, or about 100 fewer inmates per night, since changing tactics in anticipation of the state's bail reform law. Those 100 non-inmates save the county a bundle — having 400 inmates instead of 500 each night during the course of a year can mean an annual savings of about $4.5 million. 
Since New Jersey's 2017 statewide bail bond reform, approximately 6,000 fewer people are in local jails today than in 2012, savings the state's taxpayers about $285 million a year.
Results like these are why even conservative think tanks, like Ohio's Buckeye Institute, have come out in force for bail reform: "Ohio's cash-based pretrial release-and-detain system is broken," the organization wrote in a recent policy brief. "This system yields absurd results as drunken jaywalkers sit in jail even as child rapists walk free. Such results demand reform."
Finally, that demand is being met.