Welcome back to The Fixer, our weekly briefing of problem-solving efforts and initiatives reported in other publications. In this week's edition, we check out an organization helping India's "wandering" people find their way home and a Minnesota initiative to make bikeability a more holistic endeavor. Plus, a Colorado school hatches a mental health plan for students that improves teacher retention rates.
The search for home
Mental health care in India is scarce. The country, home to over a billion people, has fewer than 4,000 psychiatrists. Yet nearly 15 percent of Indian adults struggle with mental illness. People with profound illnesses, such as schizophrenia, are known as "the wandering." They drift through the streets of India's bustling cities, untethered from society.
With so little mental health care available, one organization works to take in these patients, treat them, and then reunite them with family members who can care for them. It's no easy task. "Sometimes, patients' families live in the most remote corners of the country and finding them requires some serious deductive work by the team," Mumbai psychiatrist Dr. Bharat Vatwani, the cofounder of Shraddha Rehabilitation Foundation, told the Guardian.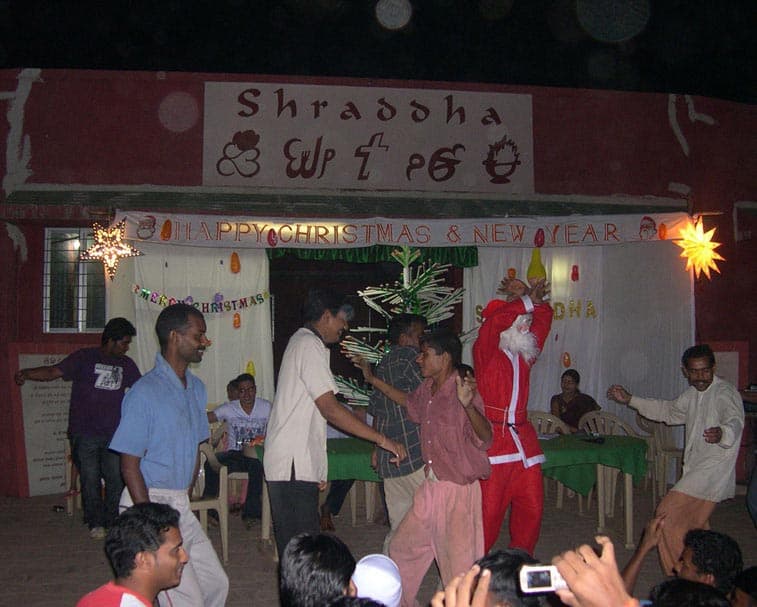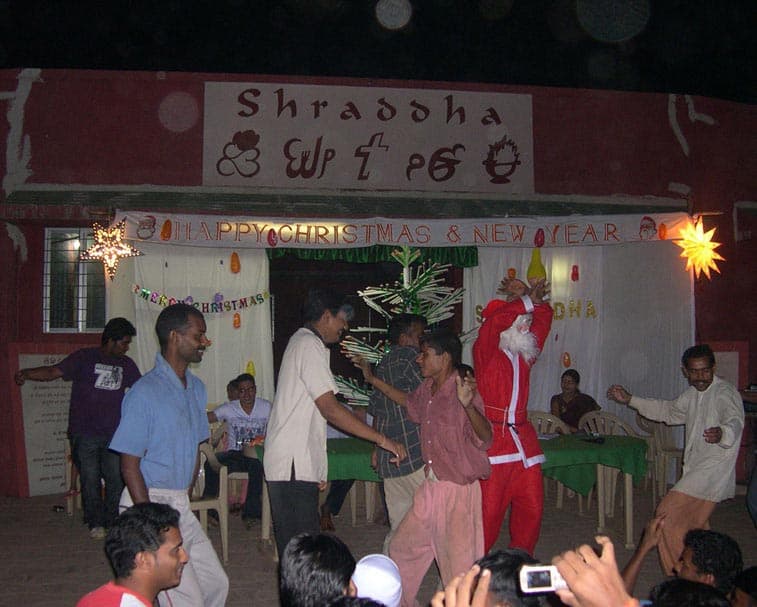 Vatwani and his wife, Dr. Smitha Vatwani, founded SRF in 1988 after learning that India had no organization dedicated to locating the families of the wandering. They set up their treatment center in the Mumbai suburb of Karjat and began taking in patients off the street, 85 percent of whom were schizophrenic. Some spend as many as three months at the center, receiving psychiatric treatment and learning livelihood skills, like how to harvest crops. Meanwhile, the SRF team works to find their family members, using clues provided by the patient. "Often, we have to get the local police involved to locate the relatives," says Vatwani. 
Once the family is found, the patient is sent to live with them, but the treatment doesn't stop there. The foundation checks in often, tracks the patient's progress and delivers medication to the home. After more than 8,000 reunions—SRF's reunification success rate is 95 percent—many of these patients are now reintegrated into society. One, found on the streets of Mumbai in 1991, is a well-known real estate developer in the nearby city of Pune.
"In seven out of 10 [reunions], the relatives are overjoyed at having their missing family member back," said Vatwani. "People suffering from these problems need as much love and support as those suffering from a physical illness."
Broadening bikeability
Lots of cities and towns are building bicycle infrastructure, but Minnesota is taking cycling seriousness to a new, more holistic level. Its Bikeable Community Workshops offer a months-long, wide-ranging program for municipalities that have already made some progress building bike-friendly infrastructure. That means everything from developing cycling education programs for the public, to providing logistics for events and identifying areas that often get left out of bike access plans, like low-income housing. "Fundamentally, this is about bringing your community together and making sure all of the different stakeholders are in the room and that you have decision makers in the room as well," Nick Mason, deputy director of the Bicycle Alliance of Minnesota (BikeMN), told Next City. 
Congrats to Alix Magner for "Everesting" the Ohio Street Hill in Saint Paul! The idea of Everesting is to climb the same hill, repeatedly, without sleeping until you've ascended the height of Everest — 29,029 feet. https://t.co/yFg2vgfHTU pic.twitter.com/YzWroYKH4A

— Bicycle Alliance MN (@BikeMN) October 20, 2019
Part of what makes the initiative successful is its selectivity. Cities must apply to be a part of it, and officials and engineers commit in writing to following the program's plans. Once initiated, six- and 12-month action plans are developed, and their progress is tracked. "The whole idea is building up local community teams so that they can make the change," said Mason. "We're there, but we're leaving."
So far, the results are promising. Since the BikeMN workshops began, 29 new Minnesota cities have been recognized as Bicycle Friendly Communities by the Bicycle League, a nonprofit that analyzes bikeability across an array of metrics. The smallest of these, a town called Walker (population 941), now has eight "bike-friendly businesses," according to the League—enough to make it the number one city for bike-friendly businesses per capita in the country.
Student counsel
"It's very much boots on the ground," said Maggie Okoniewski, a social worker at Fort Logan Northgate. She's talking about the experiment unfolding at a school in Sheridan, a town near Denver, Colorado. The school's challenges are profound—it has more homeless students than any other district in the state, and 15 percent of the student body qualifies as having special needs.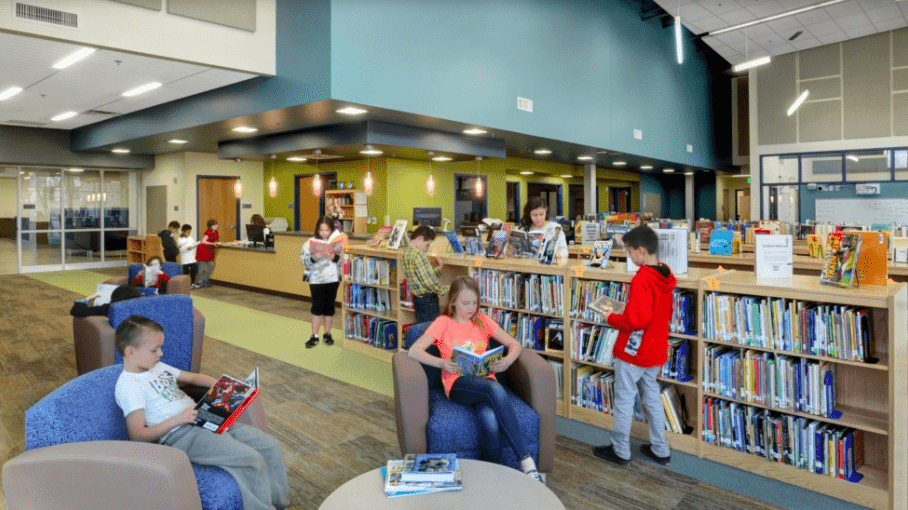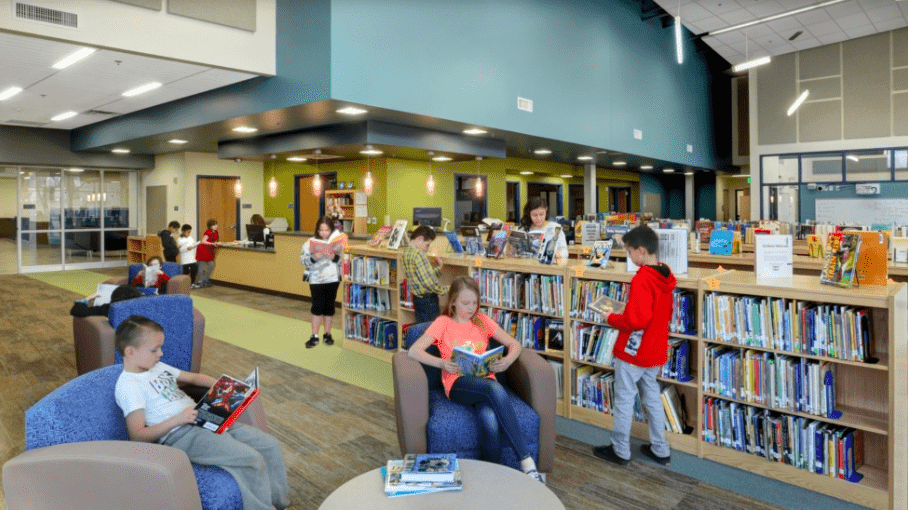 These conditions have led to high teacher turnover at Fort Logan Northgate. To combat this, Principal Nelson Van Vrankin decided to invest heavily in on-site social services, despite the school's limited budget. For a student body of 600 in grades three through eight, the school now has two social workers who go classroom to classroom all day long, focusing in particular on the 60 students identified as priority cases; two nearly full-time interns who provide counseling and group therapy sessions; a district-level school psychologist; and a behavioral teacher who works with the other teachers to develop strategies for supervising disruptive kids.
Administrators report that student mental health has improved since the new hires were made. But the changes have had at least as big an effect on the teaching staff. In 2015-16, only half of teachers returned to school the following year. After the changes were implemented in 2017-18, however, the school retained three-quarters of its teachers — an improvement of more than 50 percent.
"I feel like I'm very supported here," one fourth-grade teacher told Chalkbeat. "It's very comforting to know if I have 25 other students to take care of, I know I can call someone and know this kid will be taken care of."