For pie bakers in the U.S. there are two major holidays: Thanksgiving and March 14, a.k.a. Pi Day. So it was a huge blow to San Francisco's Three Babes Bakeshop when the pandemic-related cancelations began rolling in last March. As the Bay Area locked down, big corporate clients like Google canceled their orders. That month, owner Lenore Estrada laid off most of her staff and shelved her plans to open the company's first brick-and-mortar storefront. 
Estrada's experience was typical. By the end of April, according to the Golden Gate Restaurant Association, only about 17 percent of San Francisco's 3,900 restaurants were operating at all. Between March and August, the San Francisco Chamber of Commerce estimated that business across the city's restaurant industry fell by 91 percent. 
For restaurateurs and food producers, the early months of the lockdown were particularly challenging. No one knew when a full reopening could occur, and many restaurants shuttered to wait it out. But when it became clear that the shutdown was going to be longer than expected, many realized that what they needed were new paths to revenue until a full reopening — paths currently being forged by the SF New Deal.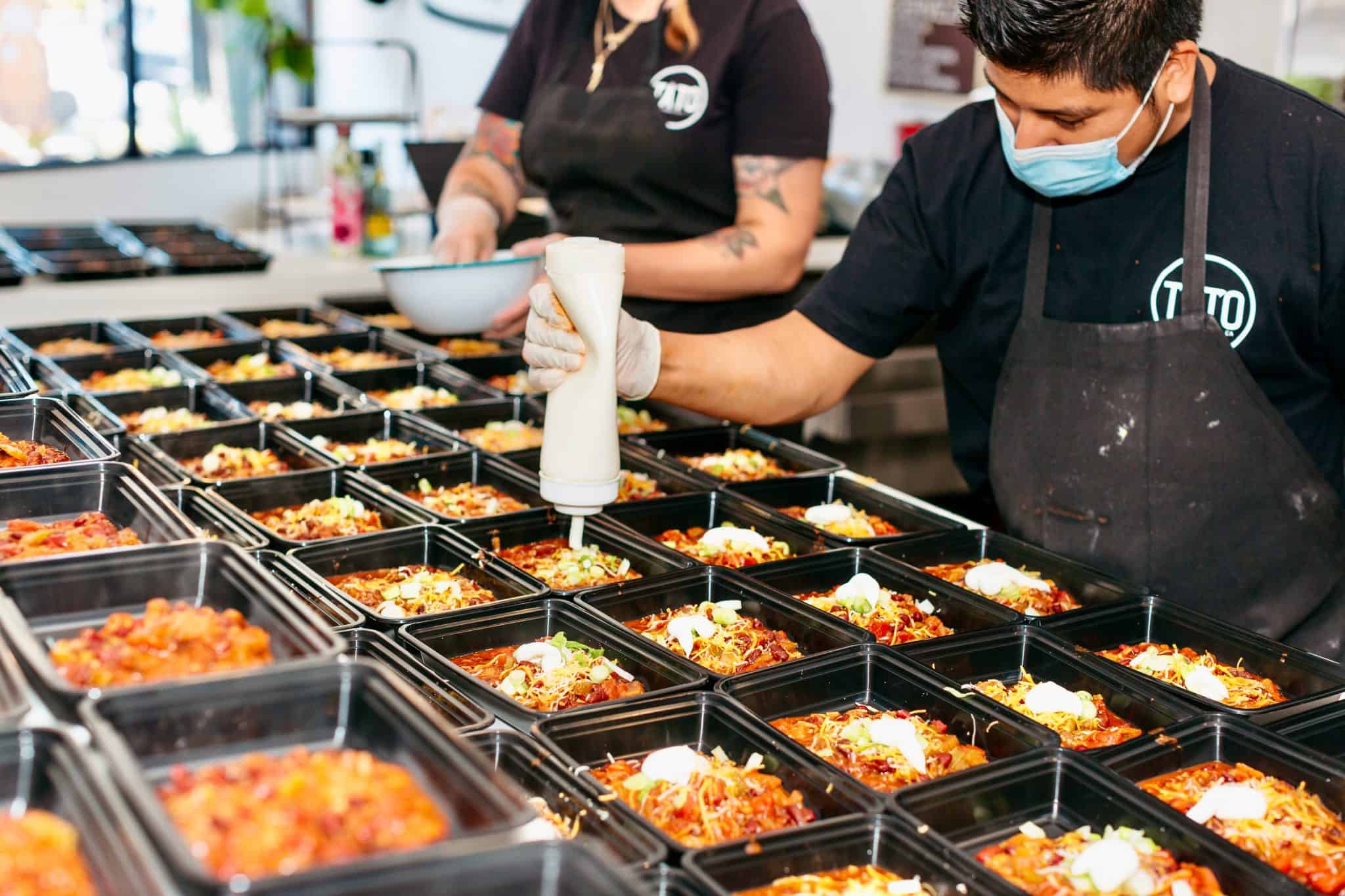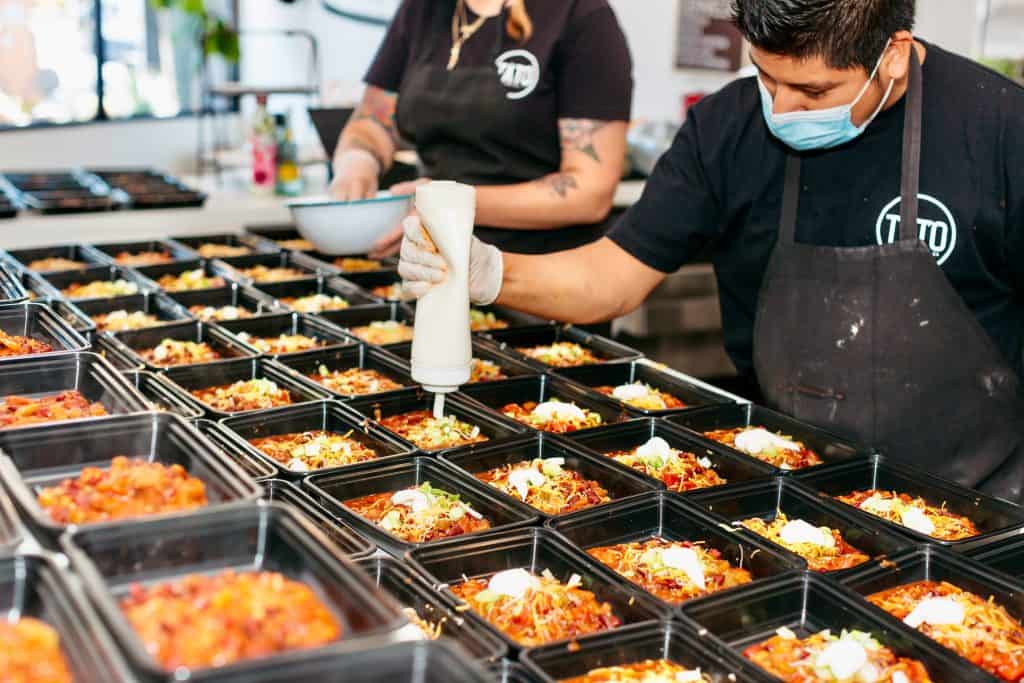 Founded one year ago by Estrada, who is now the organization's executive director, the SF New Deal provides monthly contracts to its restaurant partners to cook meals for underserved populations. As of February 2021, over 160 restaurants had been SF New Deal participants, collectively earning over $16 million over the course of 11 months. In contrast, government efforts like the Paycheck Protection Program, while helpful to those who could access it, weren't designed to give restaurants a way to keep selling food — only to keep their workers on the payroll. In surveys conducted in May and September by the SF New Deal, only 77 percent of their restaurant partners reported receiving a PPP loan. Some, like New Harmony and Twisted St. Cafe, didn't qualify because they had just opened that year and couldn't prove loss of income. Others, like West African nightlife hub Little Baobab, were ineligible because of past legal complications.
"When the first round of (PPP) money ran out, I don't even think I had been permitted to apply yet," Estrada recalls. "There was a lot of outrage because all the biggest companies got PPP and they sucked up all the money, and nobody else got any."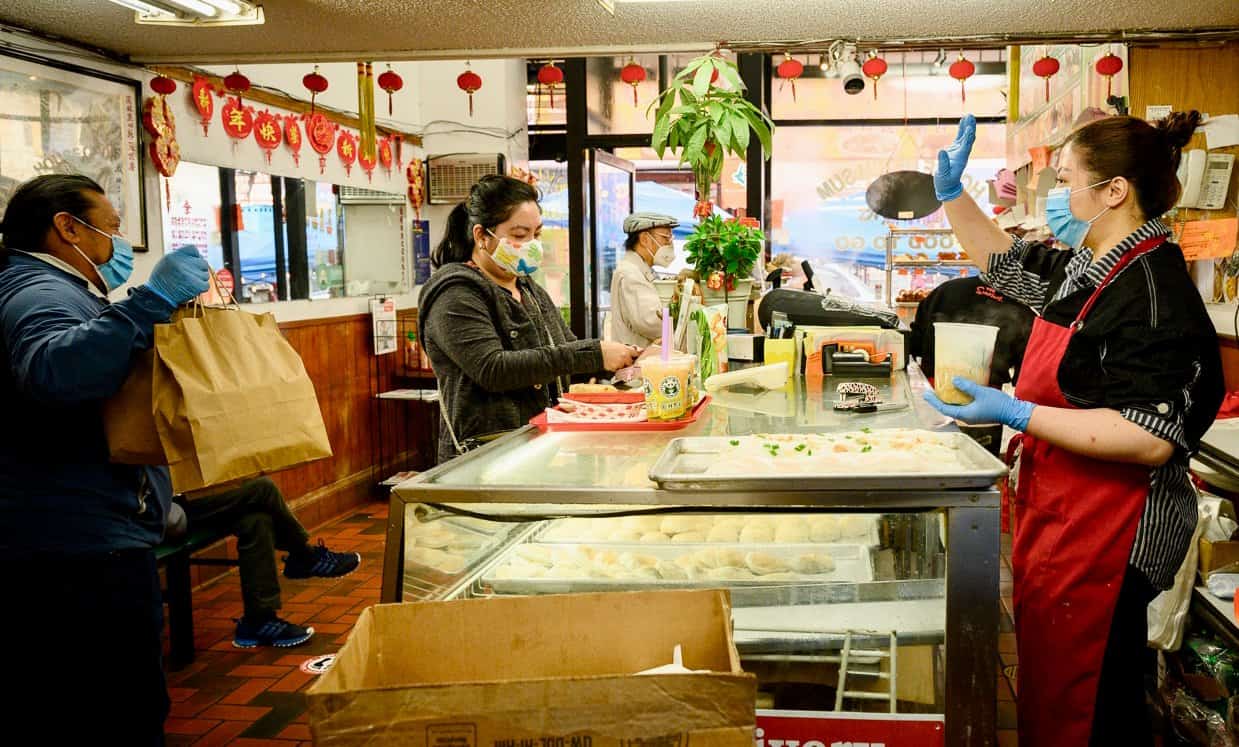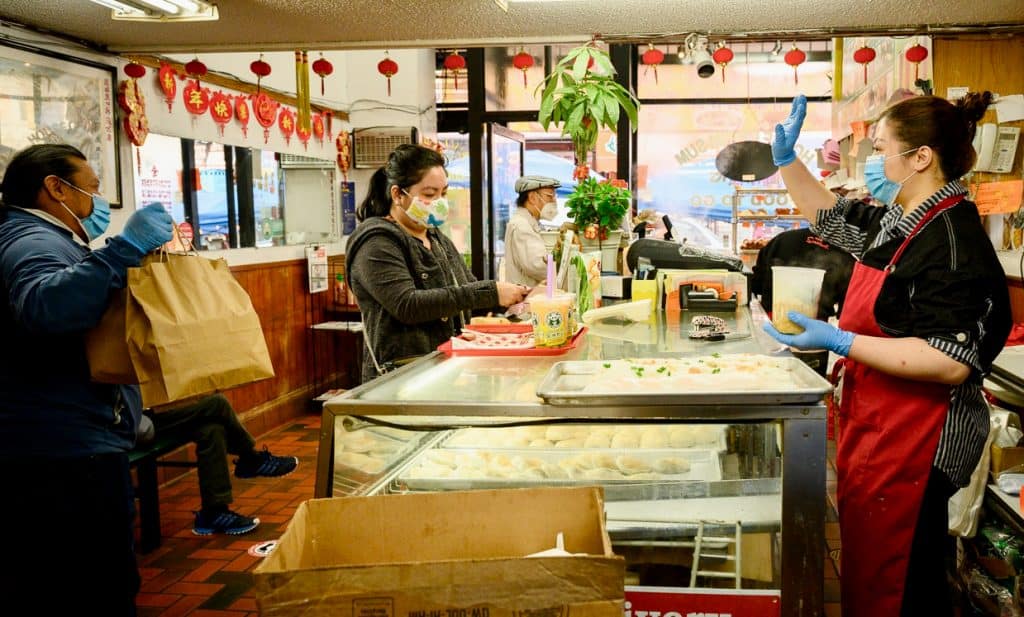 While Estrada was struggling to figure out a path forward for Three Babes, Emmett Shear, a college friend and CEO of the live-streaming platform Twitch, asked her if there was a way he could help small businesses like hers, pledging $1 million to the as-yet-unnamed project. Another friend and long-time seasonal employee, Jacob Bindman, also offered to help, so Estrada brought him on to co-found the SF New Deal. By March 23, just one week into San Francisco's lockdown, they'd incorporated as a non-profit and signed on their first restaurant partners. The terms of these initial contracts were simple: They would pay restaurants $10 per plate for as many meals as they could make, and deliver those meals to people suffering from food insecurity.
The timing was perfect: Organizations such as the African-American Faith-based Coalition — accustomed to providing meals to their constituents a couple of times a week — were facing more demand than they could fulfill. Knowing that these community-based organizations "already had the infrastructure in place" to get the meals out was key, Bindman explains, as it allowed the SF New Deal to distribute meals quickly and in volume, and sign on more restaurants.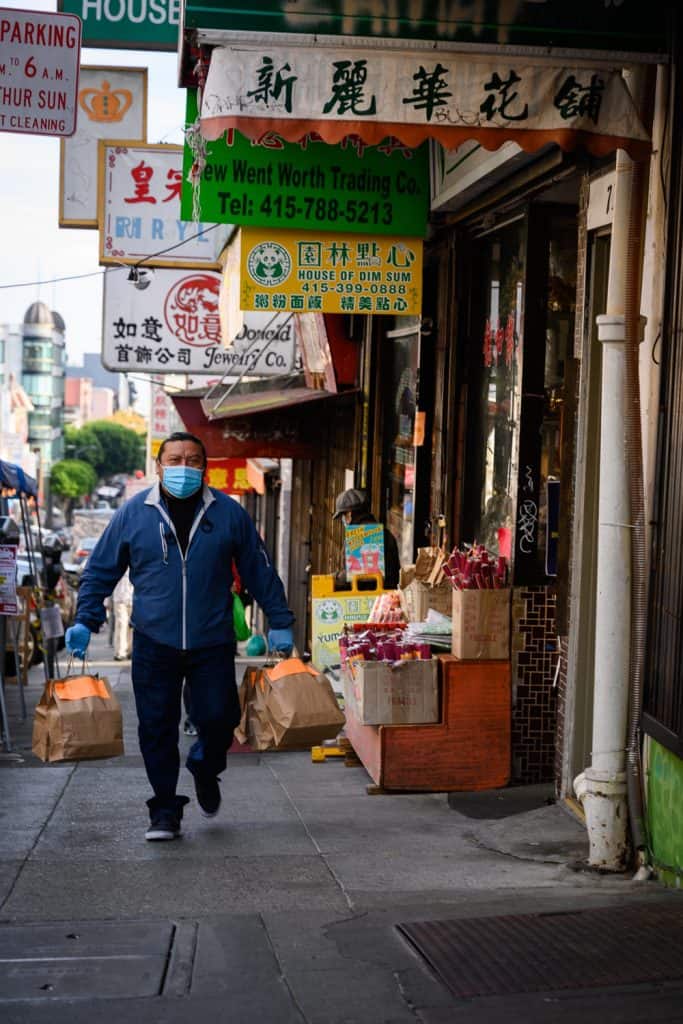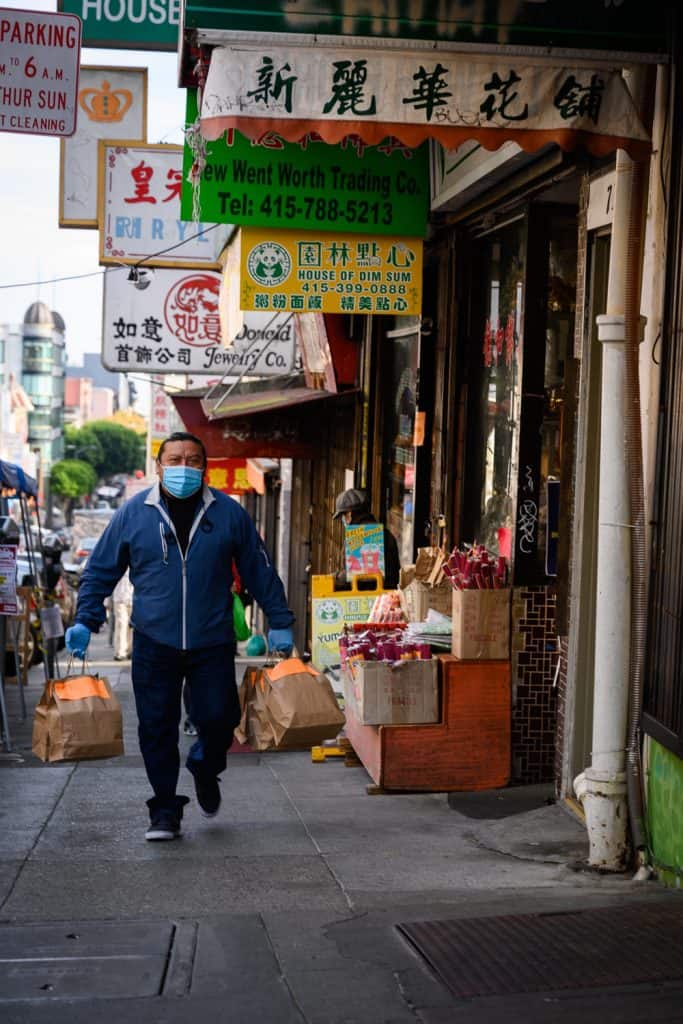 Another key assist came from autonomous vehicle company Cruise, which donated deliveries, shuttling hundreds of meals from participating restaurants to community organizers. At the end of March, the SF New Deal had over 30 restaurants enrolled. By the time they released their October impact report they had 111, and had served over one million meals. Though each restaurant operator had to figure out how to maintain physical distancing recommendations, most reported being able to hire back around 20 percent of previously laid-off workers. Others, like Little Baobab, were able to retain almost their full staff from the outset.
"Our first marker of success was that one-third of jobs (for our restaurant partners) were safe due to the program." Bindman notes.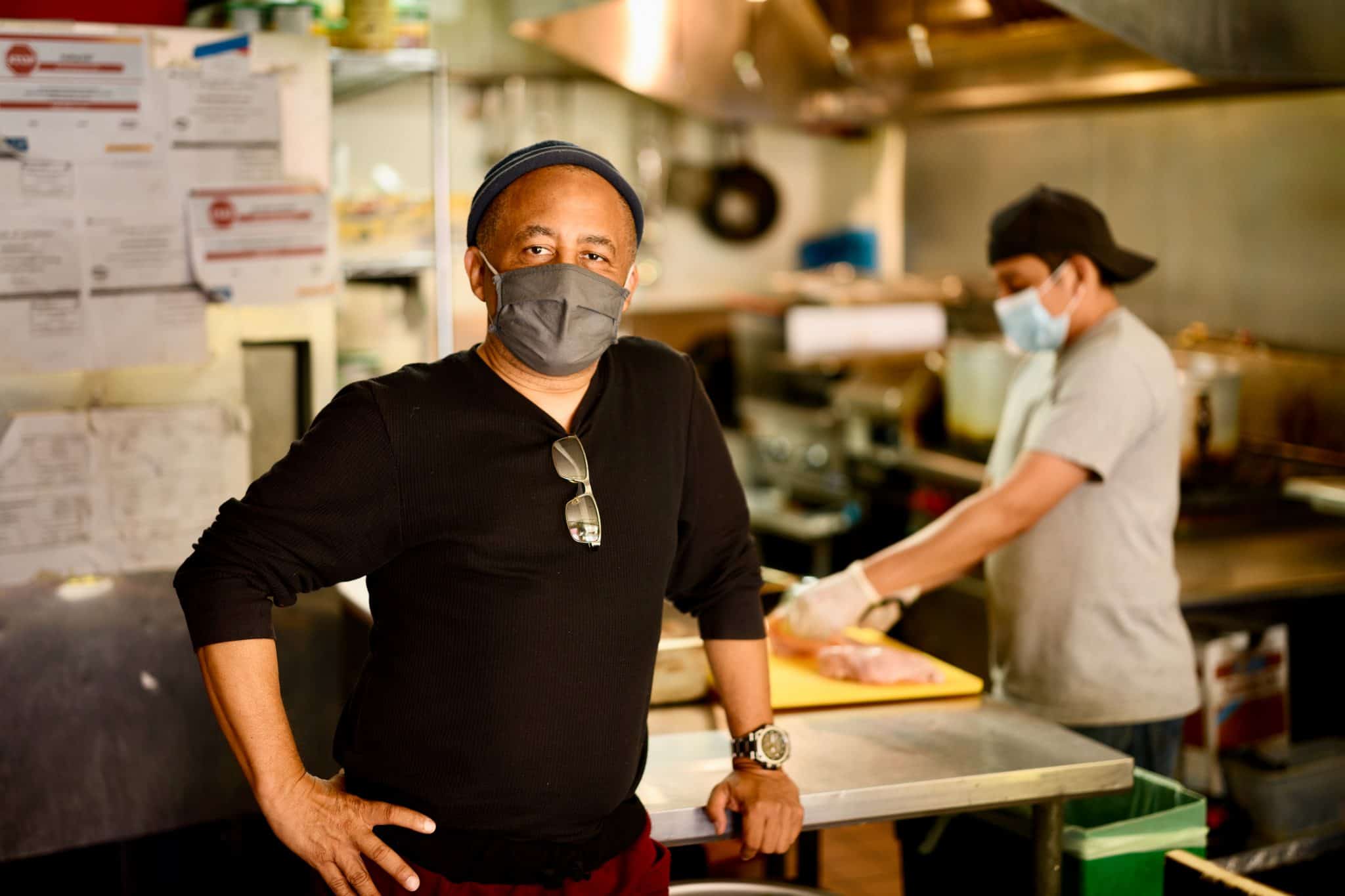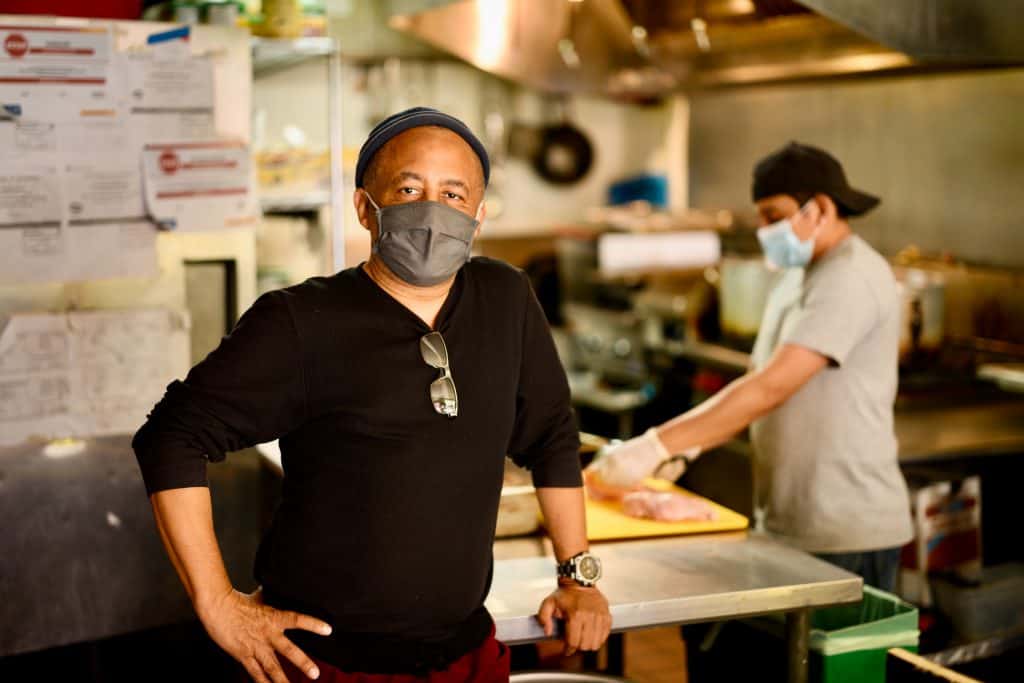 When Little Baobab first signed onto the SF New Deal at the end of March, owner Marco Senghor estimates they were preparing 500 to 700 meals per week. "SF New Deal was 90 percent of our income," he says. Now able to operate the restaurant for take-out part-time, he's reduced their participation to approximately 250 meals per week, bringing in an additional $10,000 of monthly revenue — a huge relief for Senghor who'd originally thought that he'd have to close down forever. This flexibility regarding level of participation is part of the SF New Deal by design. Restaurants can choose what makes economic sense for them at any given moment, or step away altogether once they've stabilized. 
Currently operating four different programs with four discrete funding streams, the SF New Deal acts primarily as a liaison and project manager, applying for and channeling federal, state and local relief funds to its participants. By using what Estrada terms "collective power," it's able to secure government mass-feeding contracts that would otherwise be out of reach for individual businesses to obtain. For example, the Great Plates Delivered program is a collaboration between the SF New Deal and San Francisco's Department of Disability and Aging Services, and funded in part by FEMA federal relief funds that are renewed on a month-to-month basis.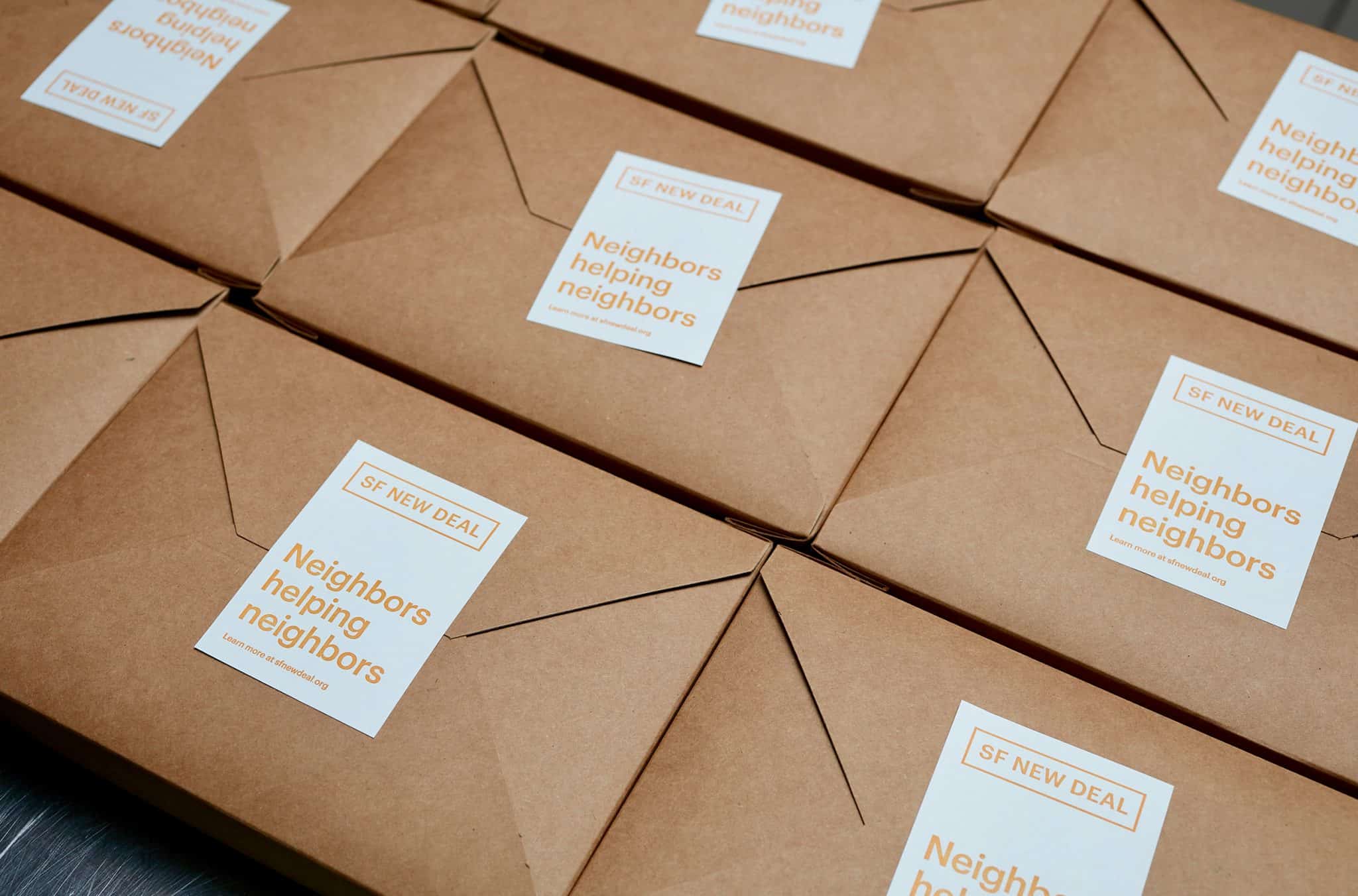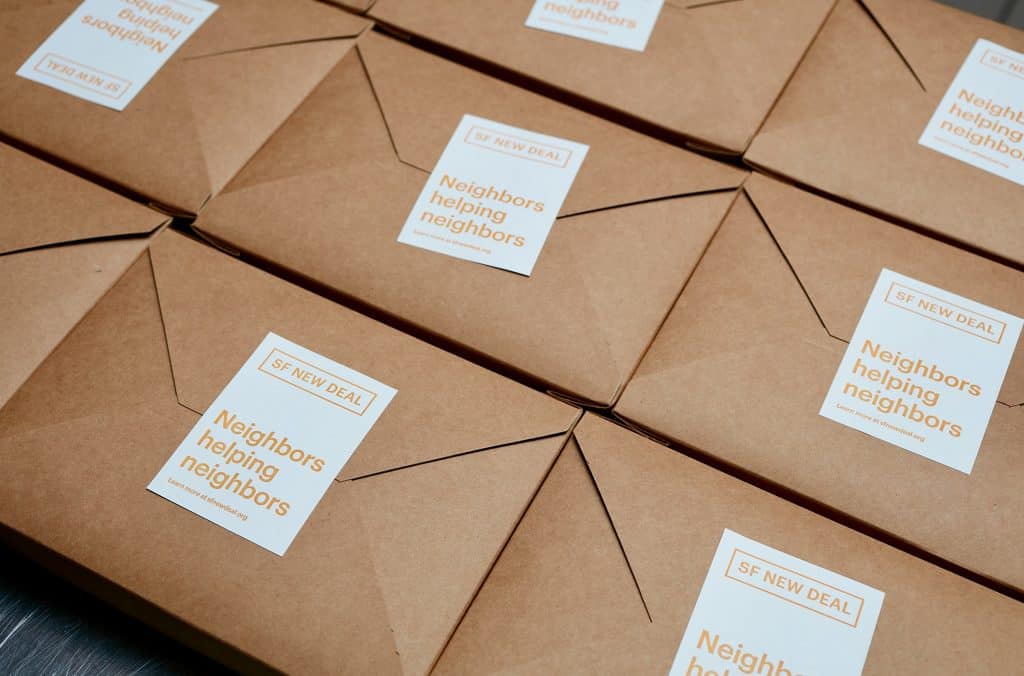 Depending on which program a restaurant signs up for, they can expect to make between $3,000 and $6,000 per week. Overall, according to the SF New Deal's impact report, 48 percent of participating restaurants reported that 50 to 100 percent of their revenue was coming from their SF New Deal contracts — and only one restaurant had closed for good. Another less quantifiable benefit of the program is the community-centered care it provides. As Chelsea Hung of Chinatown stalwart Washington Bakery points out, their participation in the program directly benefits not only their staff and their meal recipients, but also the many neighborhood vendors they work with. Plus, since they are primarily feeding seniors in their own backyard, they're able to provide them with culturally specific meals rather than generic government fare.
When asked how the SF New Deal might serve as a blueprint for other cities to replicate, Estrada emphasizes that listening to and working directly with impacted communities has helped them develop flexible programs to meet a diversity of needs. She also notes that by acquiring private donations, particularly the initial $1 million from Shear, they were able to launch more quickly than the local or federal government, proving that grassroots mutual aid is not only feasible, but scalable.
"The overall energy is to believe that we shouldn't just accept the standards that we're currently accepting," she says. "Just saying, 'Hey, I think we can do better than this,' and then achieving that."