At a cafe in Taipei, a surgical-masked waitress brought a young man a menu and a glass of water, then took a no-contact thermometer from her apron and scanned his forehead. With no fever detected, he settled in and she gave him time to consider his order. 
This is everyday life in Taiwan now, a country that has been priming itself for this kind of scenario for years.
I've just walked into a cafe in Taipei, where I was immediately asked to sanitize my hands and my temperature was measured. Seems to be a common procedure during #coronavirus times, here in Taiwan. Same scenario happened upon my hotel check in last night. Follow their lead! pic.twitter.com/Ul4VbI24ax

— Beata Komarnicka ???? (@komarnicka_com) March 12, 2020
As COVID-19 has traversed the globe, each afflicted country has formulated a response. In China, the central government has restricted the movements of over 760 million citizens. In the U.S., efforts have been more ad hoc, with state and local governments instituting their own rules with little national-level guidance. European nations, meanwhile, are now beginning to regulate the movements of their residents, too, though they waited longer than China did, and enforcement seems more relaxed.
Taiwan is an outlier. The island nation 81 miles from the coast of China has mounted a response that blends social collectivism with high-efficiency governing. It's something to behold. Gyms and restaurants are open for business and bustle with customers. Schools and offices are operating, and individual movement is largely unrestricted. If China is heavy-handed and America is hands-off, Taiwan is hand-in-hand, displaying an enviable level of civil and governmental synchronicity.
Even as work and life there continues unabated, Taiwan has largely contained the virus. As of Saturday it had reported a mere 53 cases and only a single death. "Taiwan is sort of a positive deviant," Jason Wang, director of the Center for Policy, Outcomes and Prevention at Stanford University, told NPR. "It did really well when they were not expected to do so well."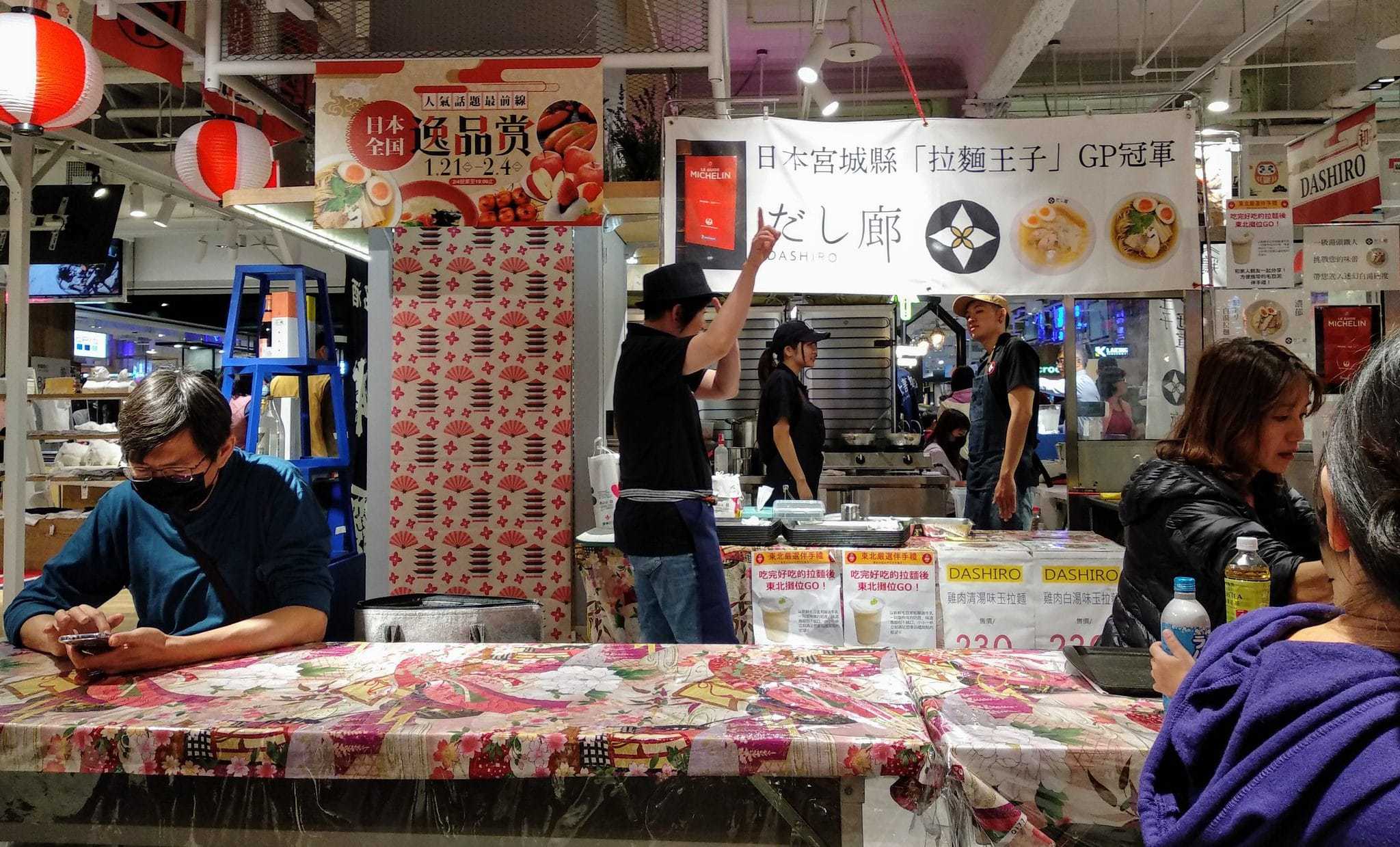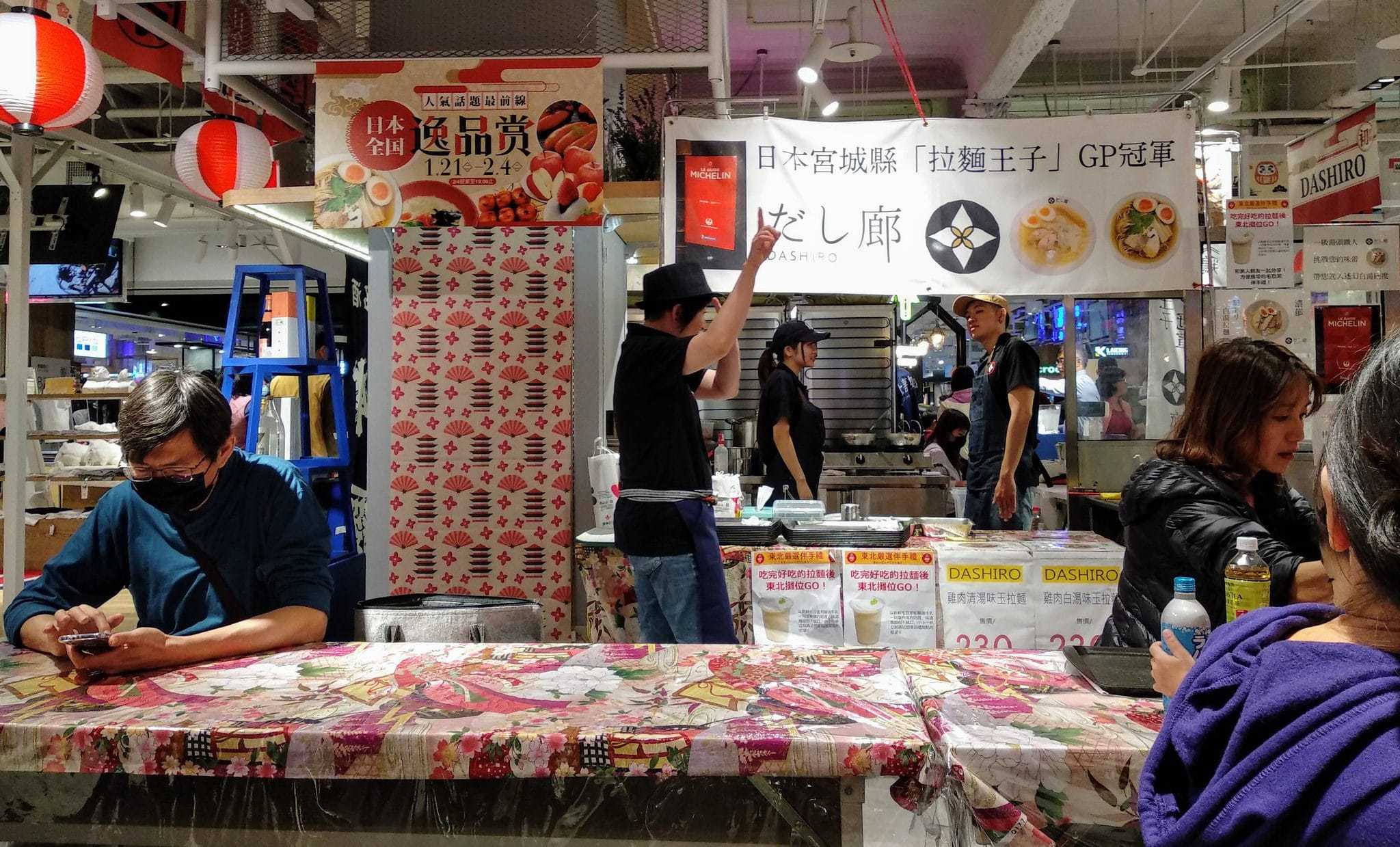 How it did so well has been the subject of effusive reporting. The same day that China alerted the World Health Organization (WHO) of a mysterious pneumonia spreading in Wuhan, Taiwan began screening arrivals from that city. (It would be another three days before the U.S. Secretary of Health and Human Services was even told about the Wuhan outbreak.) 
Less than two weeks later, Taiwanese infectious disease experts in China's Hubei Province were calling hospitals back home to tell them they should start testing for the virus. Identified cases were isolated and their contacts traced. By the time Taiwan confirmed its first case in mid-January, it had an epidemic command center and a nationally coordinated response up and running. 
The speed with which these systems were implemented was breathtaking. Taiwan was the first country to ban arrivals from Wuhan and one of the first to implement mandatory 14-day quarantines. In the time since, it has ramped up longer-term efforts. Last week, the government announced that people isolating at home were entitled to monetary compensation, and made the rule retroactive to January 15.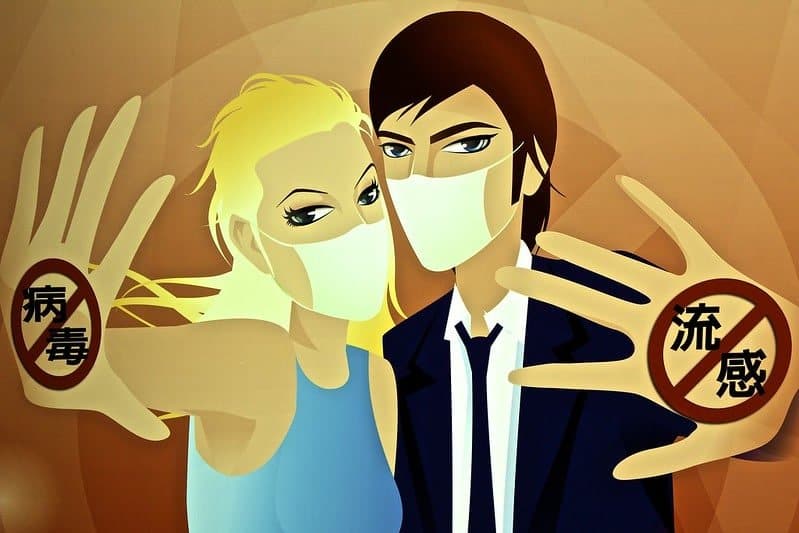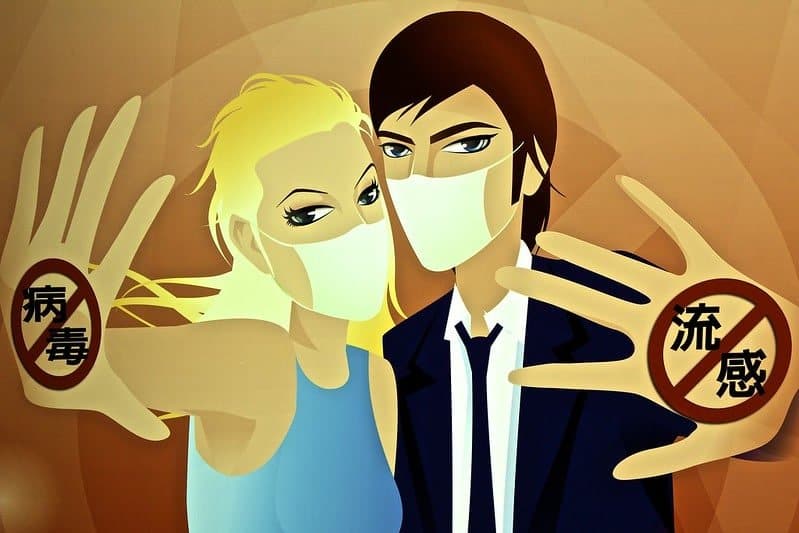 Many other measures have helped, as well: public service announcements educating people on how to stay healthy, hand sanitizer in virtually every establishment, free masks at pharmacies for anyone who wants one. Taiwan has accomplished all of this even though it's one of the few countries that has no access to the World Health Organization's resources. (Its membership is blocked by China.) Much of the residual health infrastructure from the country's 2003 SARS outbreak is also still in place, including temperature monitors and quarantine facilities at its international airports.
The seamlessness of Taiwan's response has earned it well-deserved praise, particularly because it has been accompanied by such a high level of public cooperation. The temperature-taking scene in the cafe plays out thousands of times a day at hotels, temples and schools. Virtually every mass transit rider wears a mask. "People don't feel like this is a pain," says Beata Komarnicka, a dual citizen of Poland and Australia who is visiting Taipei and had her temperature taken twice at the airport. "They seem to be aware that this is the only way to contain the virus." 
Why Taiwan?
Taiwan's success in fighting an infection that has overwhelmed other places can be credited to its solutions-driven, outcomes-oriented approach to problems large and small. 
After four decades under martial law, the country took its first steps toward democracy only in 1987 and held its first direct presidential election in 1996. As a country with no democratic past, "Taiwan has no 'legacy systems' of representative democracy (to use the language of technology)," the country's Digital Minister Audrey Tang wrote in the Economist last year. "This means we can experiment with new modes of democracy."
In Taiwan, those new modes tend to prioritize successful results over democratic ideals — a 2014 survey found that only 19 percent of Taiwanese believe democracy is more important than development. This doesn't mean that the Taiwanese don't practice democracy, they just expect it to improve people's lives in concrete ways — an effective bulwark against populist revolt, not to mention a virus.
"The Asian technocratic mindset is that delay in getting things done is itself a form of corruption," wrote author and political analyst Parag Khanna in a South China Morning Post op-ed in 2017. "Because Asian societies are modernizing, they will evolve towards better governance that balances political openness with goal-oriented technocracy." In a country like Taiwan, Khanna concludes, "for democracy to be taken seriously, it has to deliver."
In Taiwan, this expectation has led not only to world-class infrastructure, schools and medical systems, but innovations that bring people and government closer together. For instance, the online platform vTaiwan allows citizens to directly participate in national-level policy making. In 2016, vTaiwan effectively crowdsourced Taiwan's "Diversified Taxi Services Plan," which regulates Uber. These kinds of outcomes-focused public service systems are built, Tang writes in the Economist, "on an historic practice of community associations that used collaborative action to find common solutions."
UPDATE: Woke up to the news that #Poland is closing its borders from tomorrow for 10 days (with a possibility of extension). We won't be able to get back on time, hence we're locked in Taiwan at least until March 25th. Actually it's safer here anyway. Let's keep calm! ??‍♀️ https://t.co/iSreXN7zZT

— Beata Komarnicka ???? (@komarnicka_com) March 14, 2020
That's good news for Komarnicka, the Polish-Australian traveler — she is currently trapped in Taipei. When she woke up on March 14, she learned that her home country of Poland was closing its borders, complicating her efforts to return home. "We won't be able to get back on time, hence we're locked in Taiwan at least until March 25th," she tweeted before heading out into the bustling city. "Actually it's safer here anyway. Let's keep calm!"