In a small room tucked away in the back of an Arizona-based wildlife rehabilitation center, Robert Mesta sits surrounded by displays of feathers of all sizes and colors, taxidermied birds and Native American implements crafted from feathers.
A stack of papers rests on the table in front of him. Sent from across the country, the pages contain seemingly unusual requests: One gentleman asks for the carcass of an adult northern shrike, a pint-size predatory songbird native to the northern reaches of the US and Canada. Another wants a hawk's tail — red-tailed preferred, but Harris's or rough-legged will suffice. And a woman in Alaska seeks puffin beaks that she will use to create a traditional Tlingit dance skirt.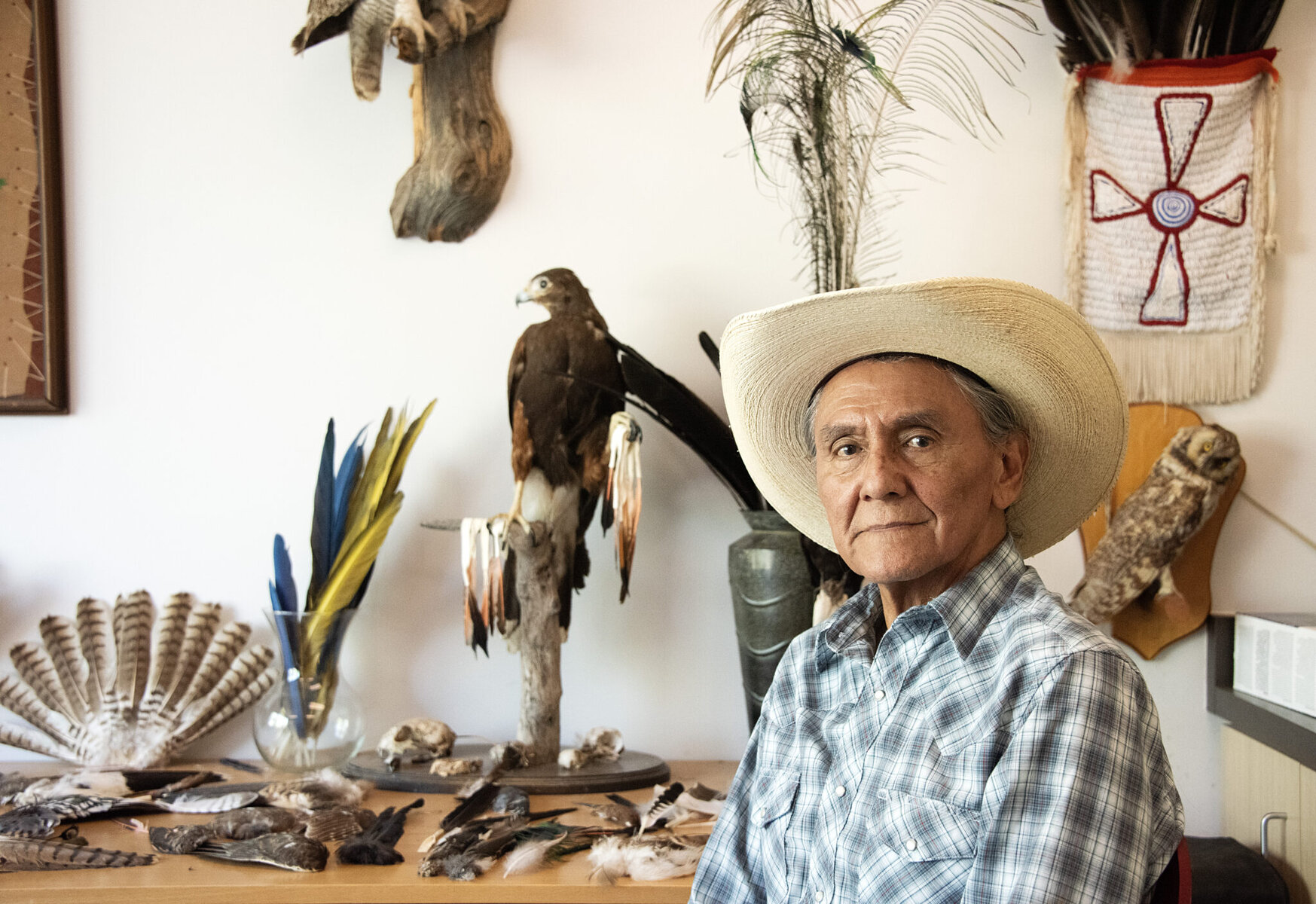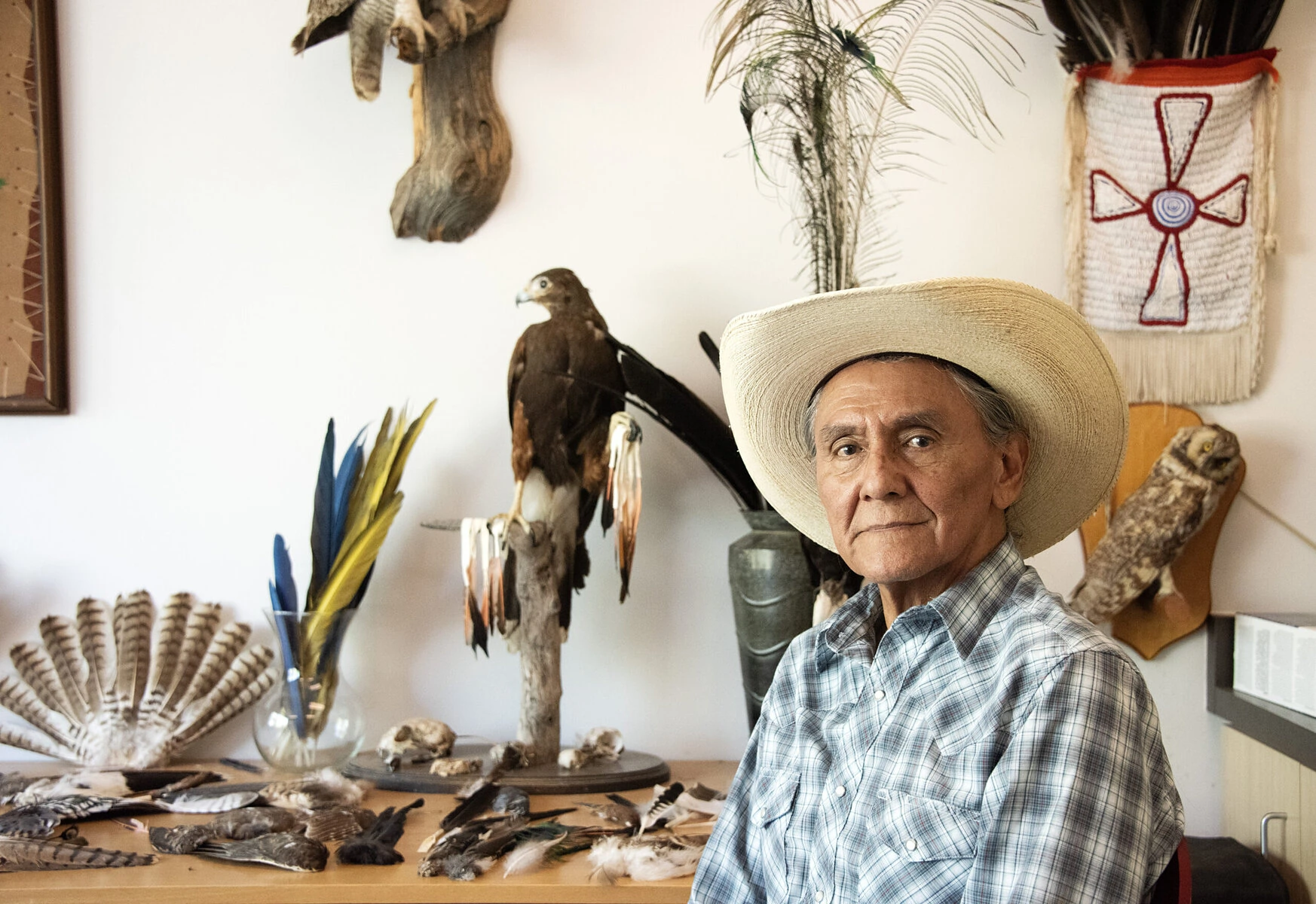 After leafing through the applications, Mesta turns to a row of cabinets and refrigerators and begins pulling out bags overflowing with feathers, claws and even entire birds. He carefully chooses each individual item, making sure pattern, size and color match and that it fulfills the requestor's needs. The final selections are then boxed and prepared to be mailed.
Each completed shipment symbolizes both a cultural and conservational victory.
Mesta is the director of the Liberty Wildlife Non-Eagle Feather Repository (NEFR), one of only three organizations in the country that is permitted by the US Fish and Wildlife Service (FWS) to accept, hold and distribute feathers. Since 2010, it has worked to provide Native Americans with a legal and no-cost source of non-eagle feathers and birds for ceremonial, religious and healing purposes.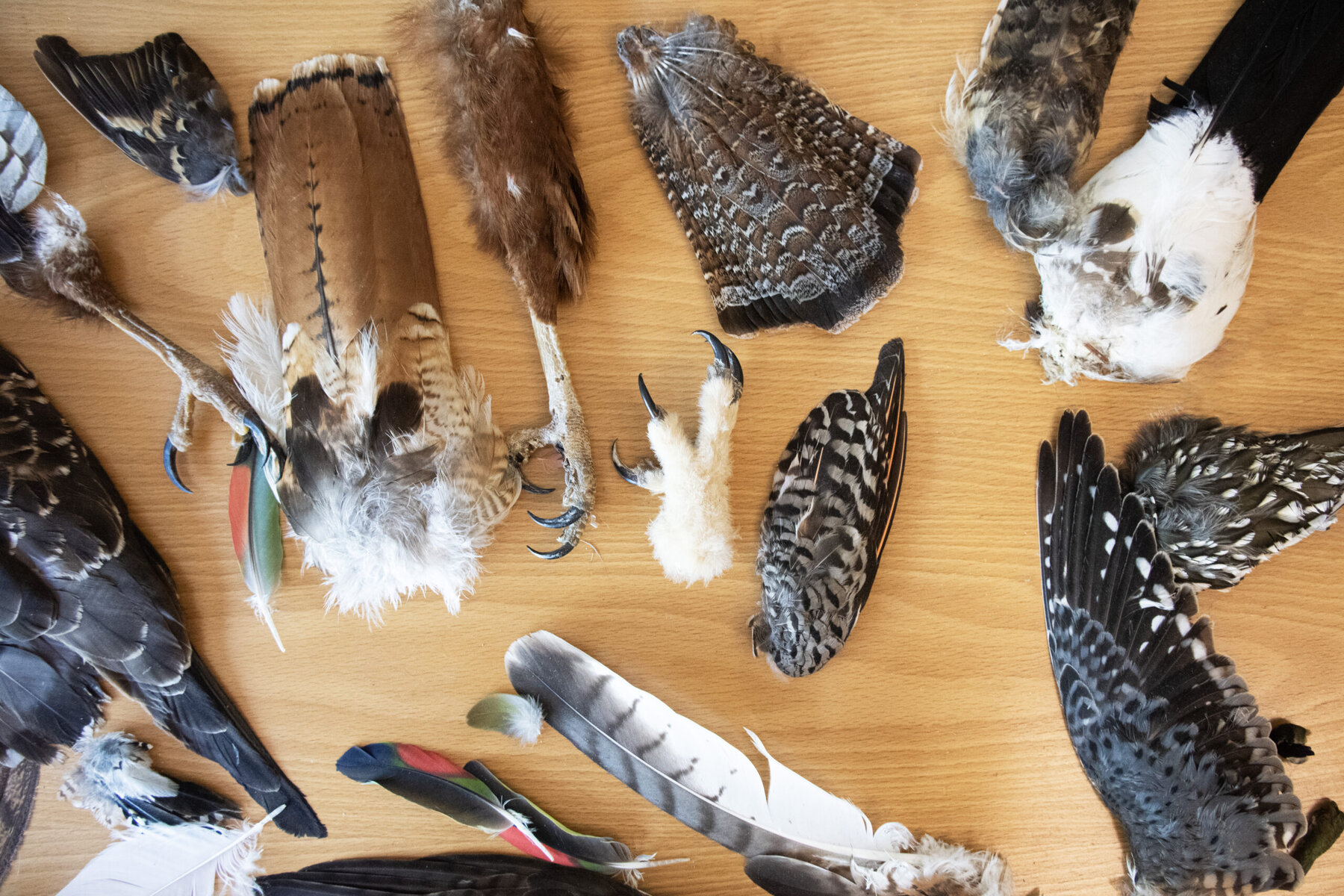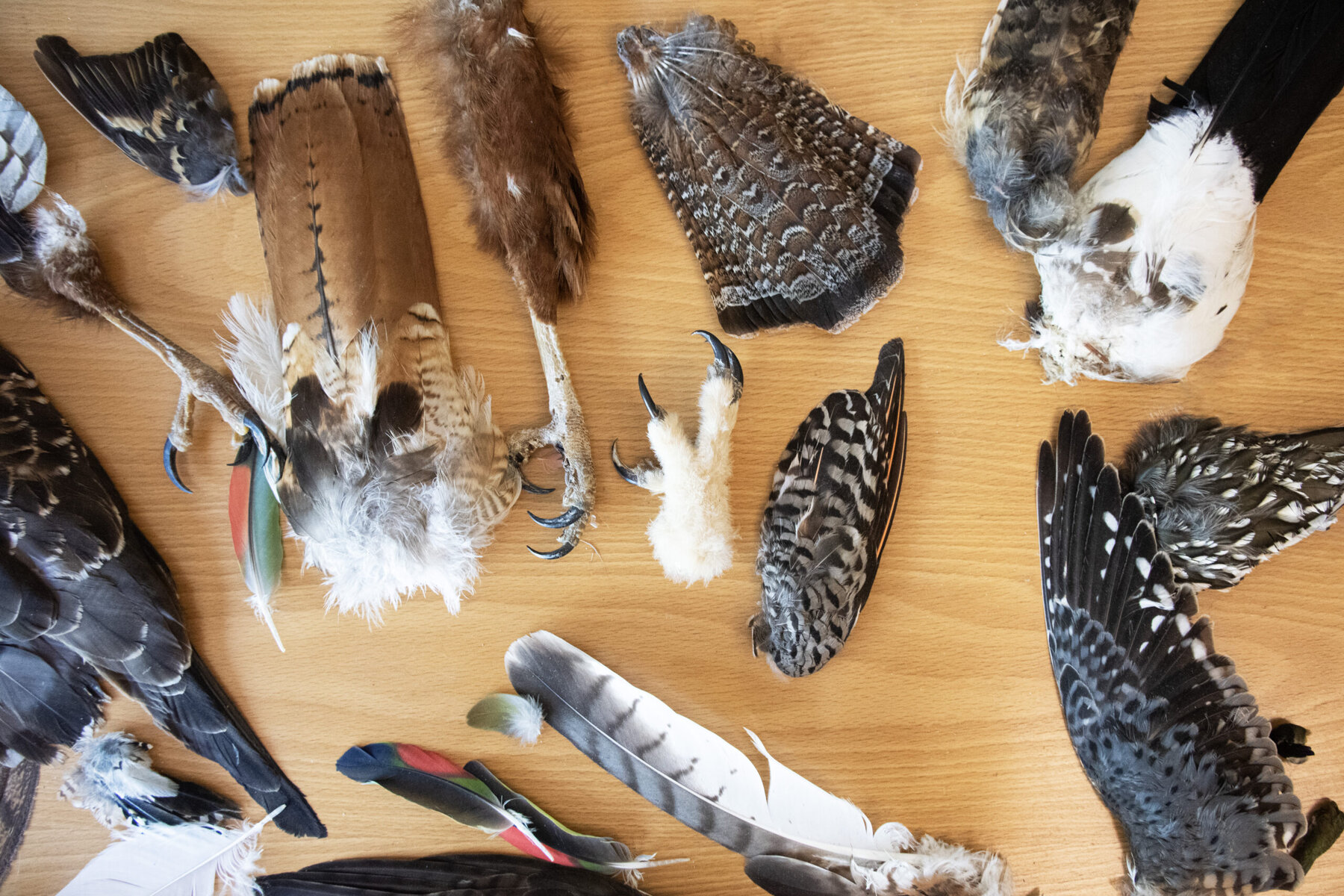 "Our goal is twofold: to help sustain Native American cultures and also to help sustain our North American bird populations," explains Mesta, who is a member of the Pascua Yaqui Tribe. "The whole idea is that the tribes come to us for their feathers, and if they do that, they're not buying them off the black market. And if they're not buying them, there's not a profit. And if there's not a profit, people quit killing birds."
Across tribes and cultures, Native Americans have always maintained a special relationship with animals, particularly birds. They use feathers for ceremonies, dances and religious practices and to create their regalia and healing implements. And they give them as gifts to commemorate accomplishments and significant life events. For centuries, tribes gathered feathers directly from birds culled from their ancestral lands — taking only what they needed.
In the late 19th and early 20th centuries, however, unregulated killing of birds by white settlers and professional hunters and trappers for food, sport, fashion and profit — alongside loss of habitat — resulted in the annihilation of multiple species. In particular, the demand for feathers to decorate fashionable ladies' hats led to the death of millions of snowy egrets and other waterbirds. Some species, such as the Labrador duck, heath hen and passenger pigeon — a bird once so numerous that it was believed that no humans could possibly diminish their numbers — were hunted into extinction.
"At the time, there were no wildlife laws that protected birds, and Americans spent a lot of time exploiting them for feathers, meat and eggs," Mesta says.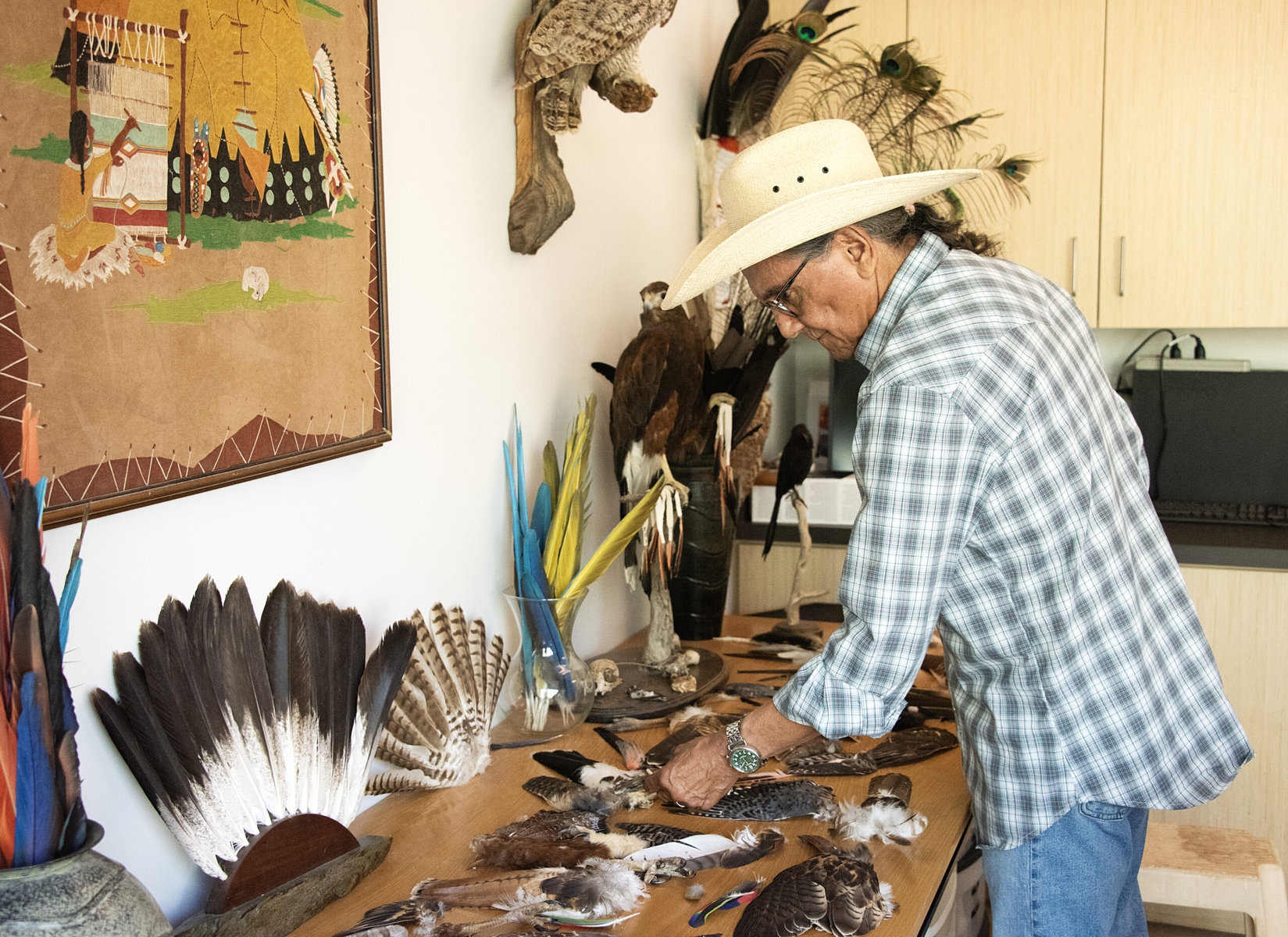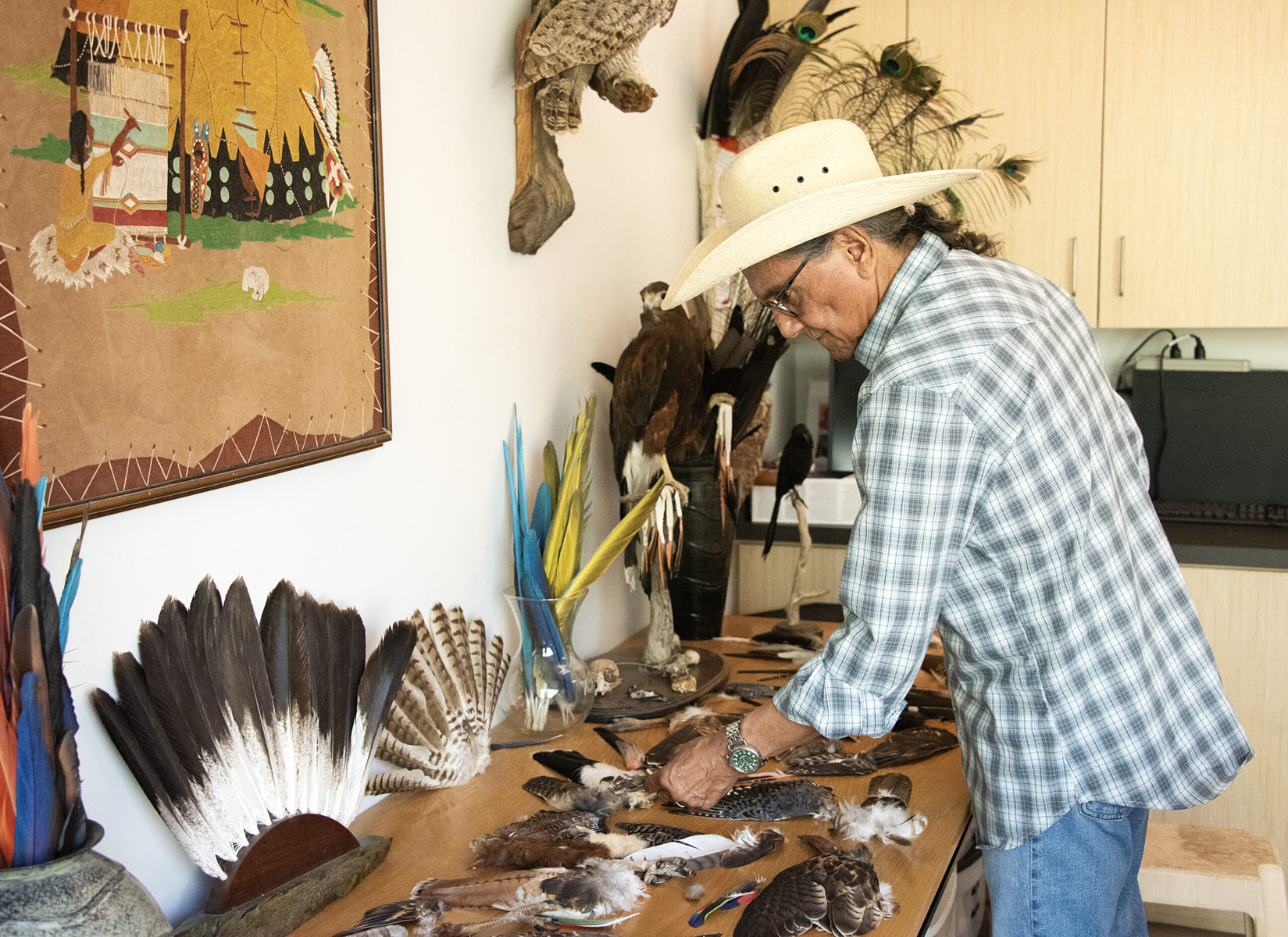 As news of the wholesale slaughter of birds spread, many people were horrified and pushed for laws that would stop the decline and protect native bird species.
The first, enacted in 1900, was the Lacey Act, which banned the trafficking of fish, wildlife and plants that were illegally taken, possessed, transported or sold. Then, in 1918, the US passed the Migratory Bird Treaty Act. Designed to protect native bird species, it prohibited the possession and sale of feathers, bird parts and eggs.
Crushed by negative news?
Sign up for the Reasons to be Cheerful newsletter.
"These laws were very effective in arresting the decline of a lot of different species. However, none of them had provisions that allowed Native Americans to continue to harvest wildlife for religious or ceremonial purposes," Mesta explains.
In losing the ability to legally obtain feathers, tribal members lost their ability to maintain important cultural practices. Many traditions, ceremonies and dances were eventually forgotten.  
"With each generation, more is lost, until you're three, four generations down and you don't know half of what was a significant part of the foundation of your particular tribe because you didn't have access to these feathers," Mesta says.
"In my opinion, that was probably the great impact that European colonization had on Native American culture," he adds. "Feathers are both sacred and revered and probably the most iconic symbol for Native Americans. Feathers are there at birth, when individuals make the transition to manhood or womanhood, during marriage, when healing is involved or to recognize death. They're there for the whole life cycle. That's how significant they are."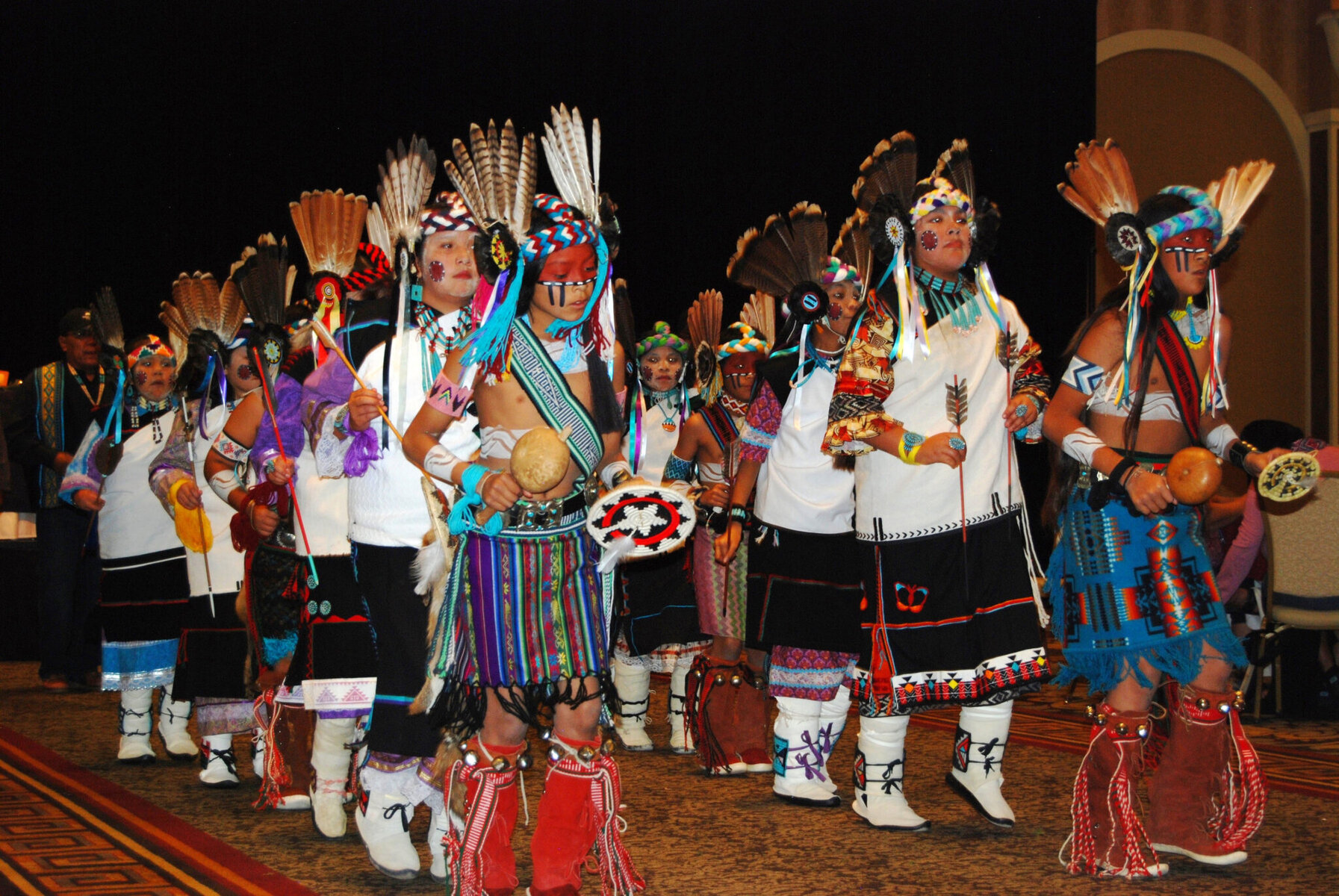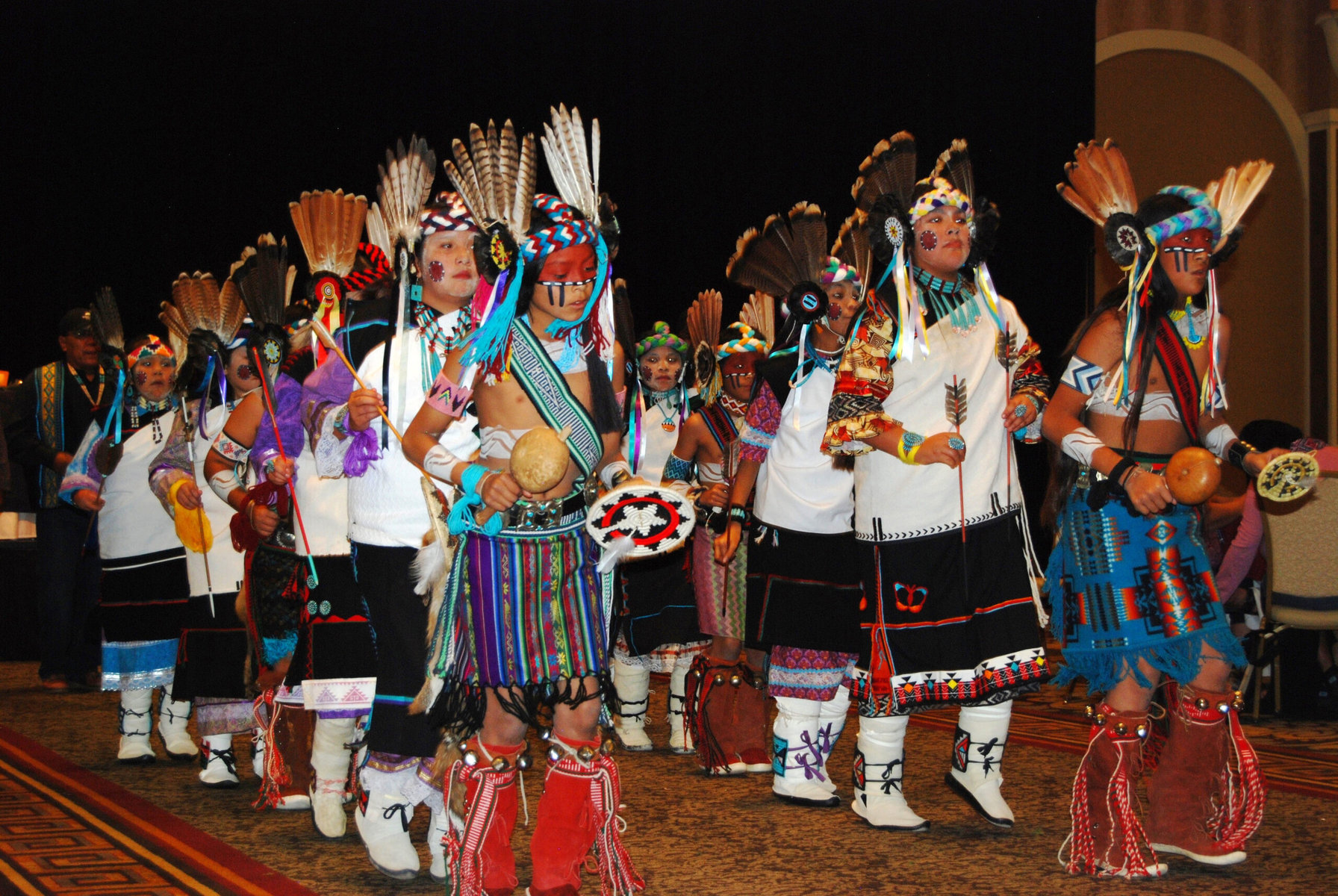 Because feathers couldn't be obtained legally, a huge black market developed, and the illicit sale of protected species still exists today. "Every year, thousands of birds are taken illegally and sold on the black market," Mesta points out.
In the mid-2010s, in cooperation with the Navajo Nation Department of Fish and Wildlife, FWS conducted Operation Silent Wilderness, a nationwide investigation into the killing and commercialization of protected bird species. Numerous tribal members were sentenced for selling feathers and parts from nearly 600 eagles, hawks and anhingas.
To help reduce poaching and the illegal bird trade — and to provide Native Americans ages 18 and older from federally recognized tribes with a legal pipeline for feathers — in 2010, Liberty Wildlife (in cooperation with FWS) established the NEFR at the wildlife rehabilitation center's facility in southern Phoenix. Bald and golden eagle feathers are handled by the National Eagle Repository in Commerce City, Colorado. And a similar but much smaller non-eagle repository is operated by the Comanche Nation in Oklahoma.
"Until we came along, the only way that Fish and Wildlife had to address [the black market] was to bust people," Mesta adds. "Our approach is proactive."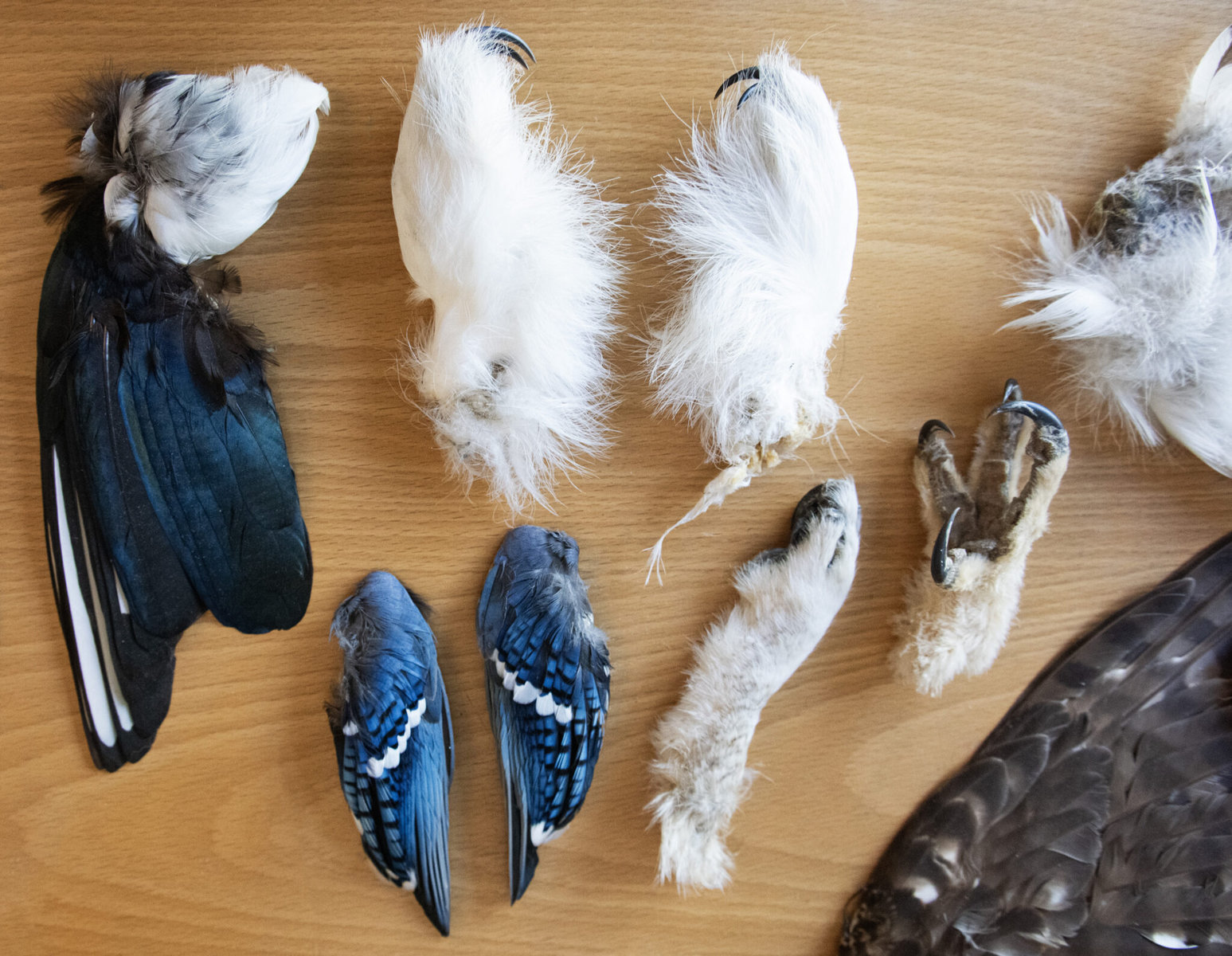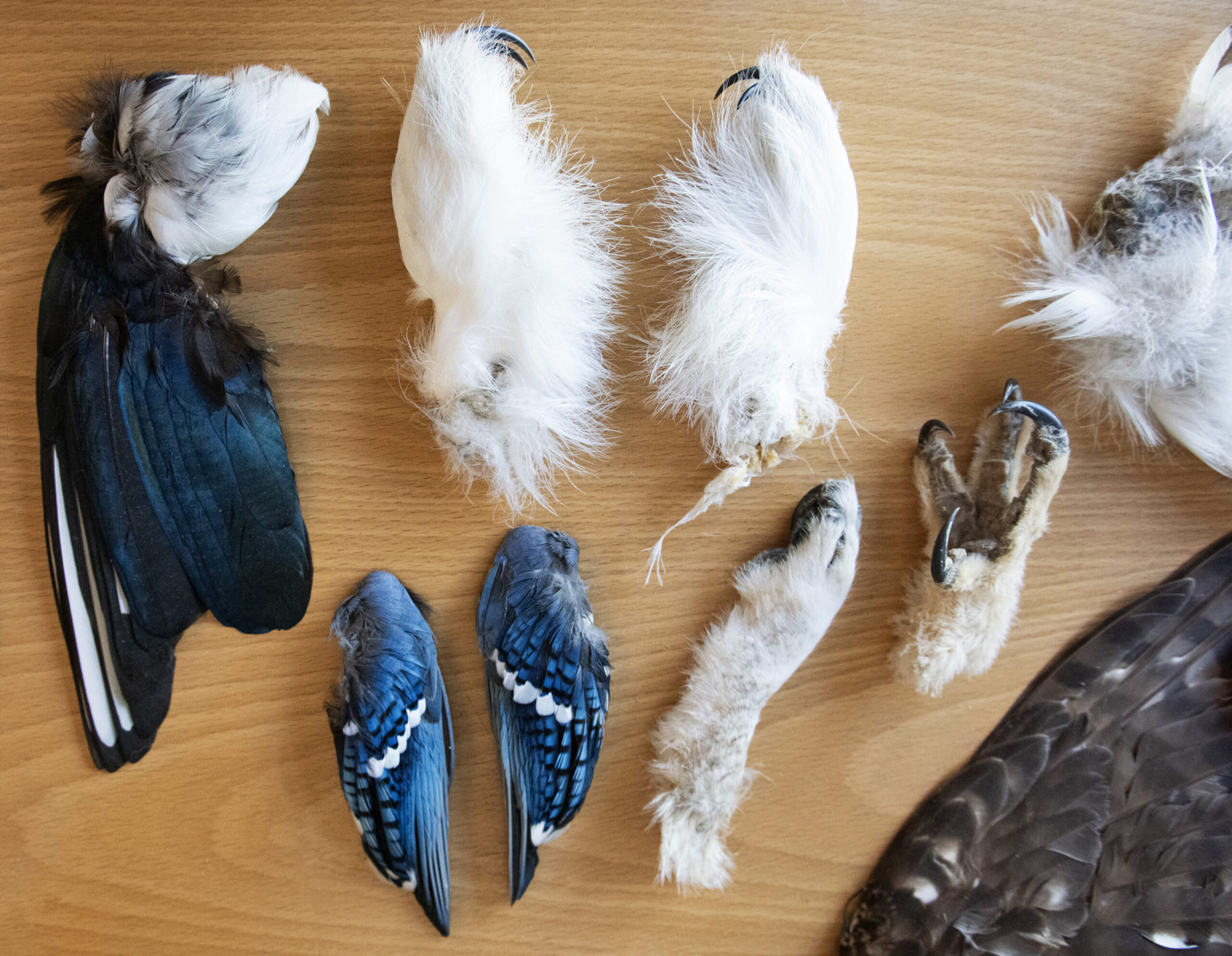 Since its formation, the repository has processed about 6,000 requests and sent feathers to Native Americans from 249 tribes across 46 states. From molted feathers to frozen carcasses and everything in between, the NEFR deals in more than 1,100 species.
Most of the inventory comes from donations. According to Liberty Wildlife's 2022 Annual Report, rehabilitators comprise the largest number of donors. Others include zoos, museums, veterinarians and falconers. Private individuals also send in feathers and birds that were found or that belonged to their families, oftentimes for generations. 
Liberty Wildlife's rehabilitation center also provides a steady supply of feathers and whole carcasses. In 2022, the center took in thousands of birds, representing more than 120 native species. Unfortunately, not all survive. Others are unable to be released back into the wild and remain at the center. Liberty Wildlife is home to about 100 bird "ambassadors," including ravens, vultures, owls and hawks.
At any one time, the NEFR has about 250 different species of birds and feathers in its inventory, ranging from the tiniest of hummingbirds to giant condors, silvery-black anhingas to salmon-pink flamingos, snowy owls to red-tailed hawks. The office even stocks plumage from such exotic birds as the great argus pheasant from southeast Asia and the scarlet macaw, whose brilliant red feathers have been prized for centuries by the Pueblo peoples of northern New Mexico.
"We average about 500 orders a year," Mesta says. "Those represent literally thousands and thousands of feathers. We put out a lot of feathers to a lot of different tribes. And that's something we're really proud of."
Most of the requests that NEFR receives come from Native Americans who do not live on tribal lands. There are nearly seven million Native Americans in the US today, and the majority live and work in urban areas.           
"Arizona has the third largest Native American population in the US — something like 300,000 and more than 22 federally recognized tribes," Mesta says. According to census data, about 30 percent of the state's tribal members live in the Phoenix metropolitan area.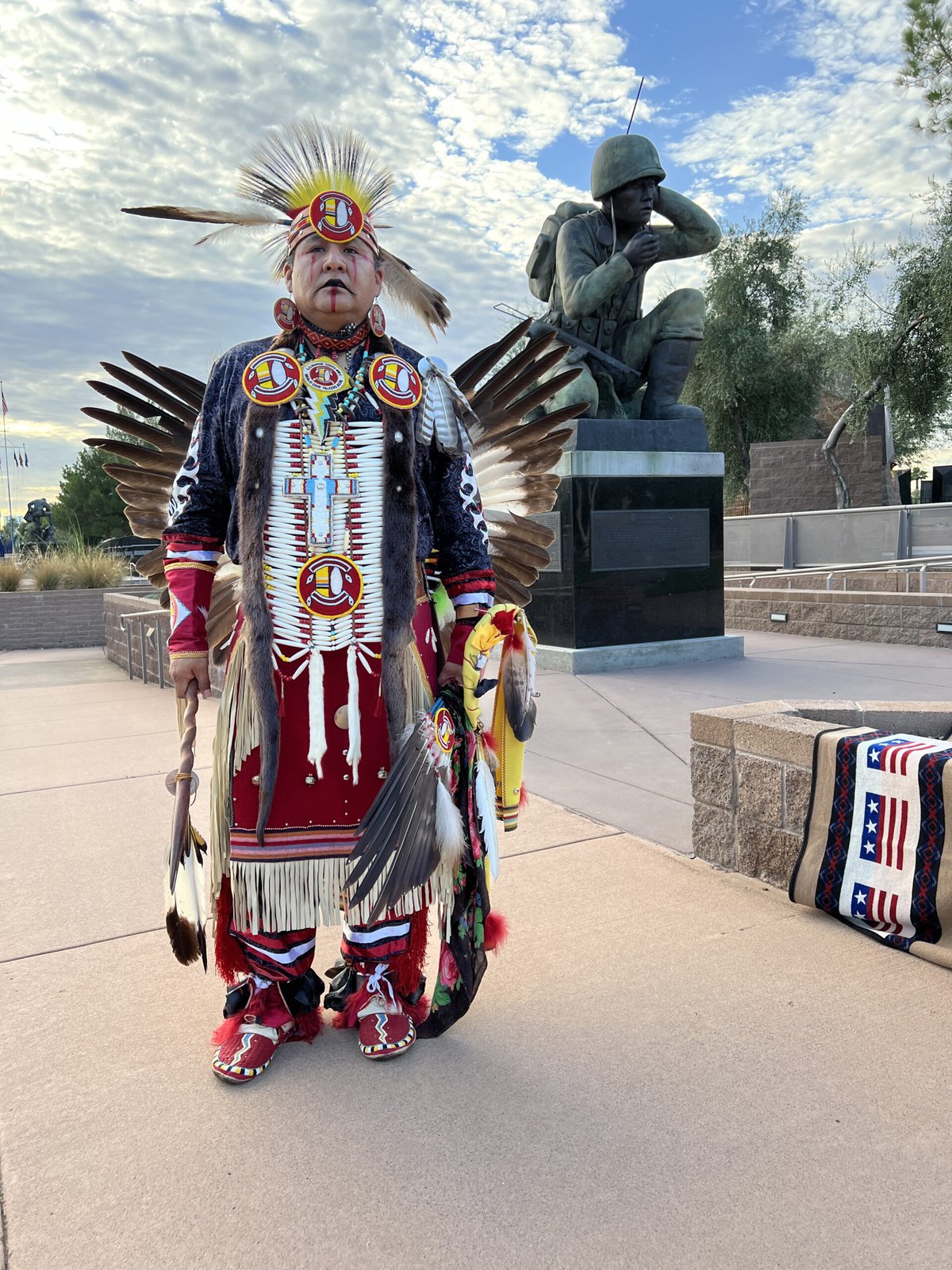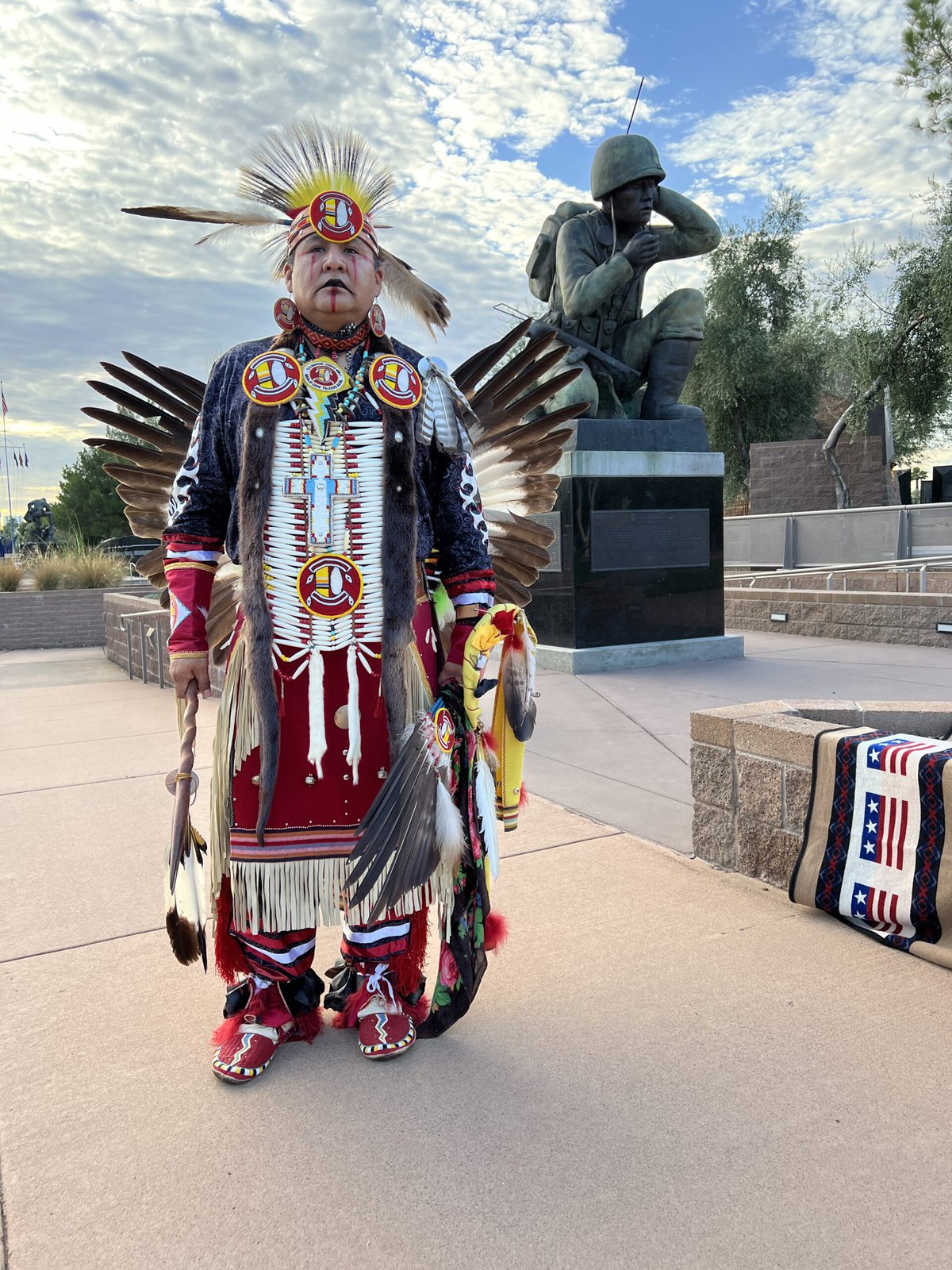 "For a lot of different reasons, Native Americans ended up in urban environments that have no connection whatsoever to the tribal lands that provided feathers," Mesta explains. "But feathers are foundational. They've sustained these tribes and their cultures throughout history. Now, the members have lost an important source of support and community. And oftentimes, that resulted in a life that they weren't ready for."
Allen King (Zuni Pueblo, Diné) grew up shuttling between the Navajo reservation in New Mexico and the farmlands of Idaho. At just five years old, he was initiated into the powwow circuit, where he learned northern traditional dance. "I lived two different lives, very confused," he recalls. "I danced and had long hair, but I didn't know my language or my true culture."  
Living a life stuck between two cultures — and never feeling a true belonging to either one — led to a troubled youth and multiple addictions that would follow King into adulthood and result in two prison convictions. In 1999, his mother took his regalia, and his feathers, away from him.
"Some of those feathers were my father's, so I have to understand and be respectful of how many hands touched them and prayed over them. There's an initiation process to get them. And the person who initiated me, who trusted me with these feathers, is now connected to me," King explains. "She didn't want me to hurt them, so she had to put the feathers away until I was ready to pick them back up again."
In 2010, following the birth of his daughter, a life event that finally impelled King to become serious about his sobriety, his mother presented him with a box. "She gave me back my regalia," he says, his voice cracking with emotion. "I started dancing again that year, and from there, my culture saved me."
Today, King is the founder and CEO of Whispering Creek Health, a recovery center for Native Americans. Feathers are part of the program's healing process.
"Like Liberty Wildlife, we re-spark that life of who they are as Native Americans. We utilize feathers, hawk tails, talons and different parts of the bird for ceremonies and as a cultural component for recovery," King says. Those who complete the program receive a hawk feather. "There's a spirit that goes on those feathers; it has a lot of meaning," King adds. "It's a reminder of where that spirit came from, what it's seen, what it's experienced."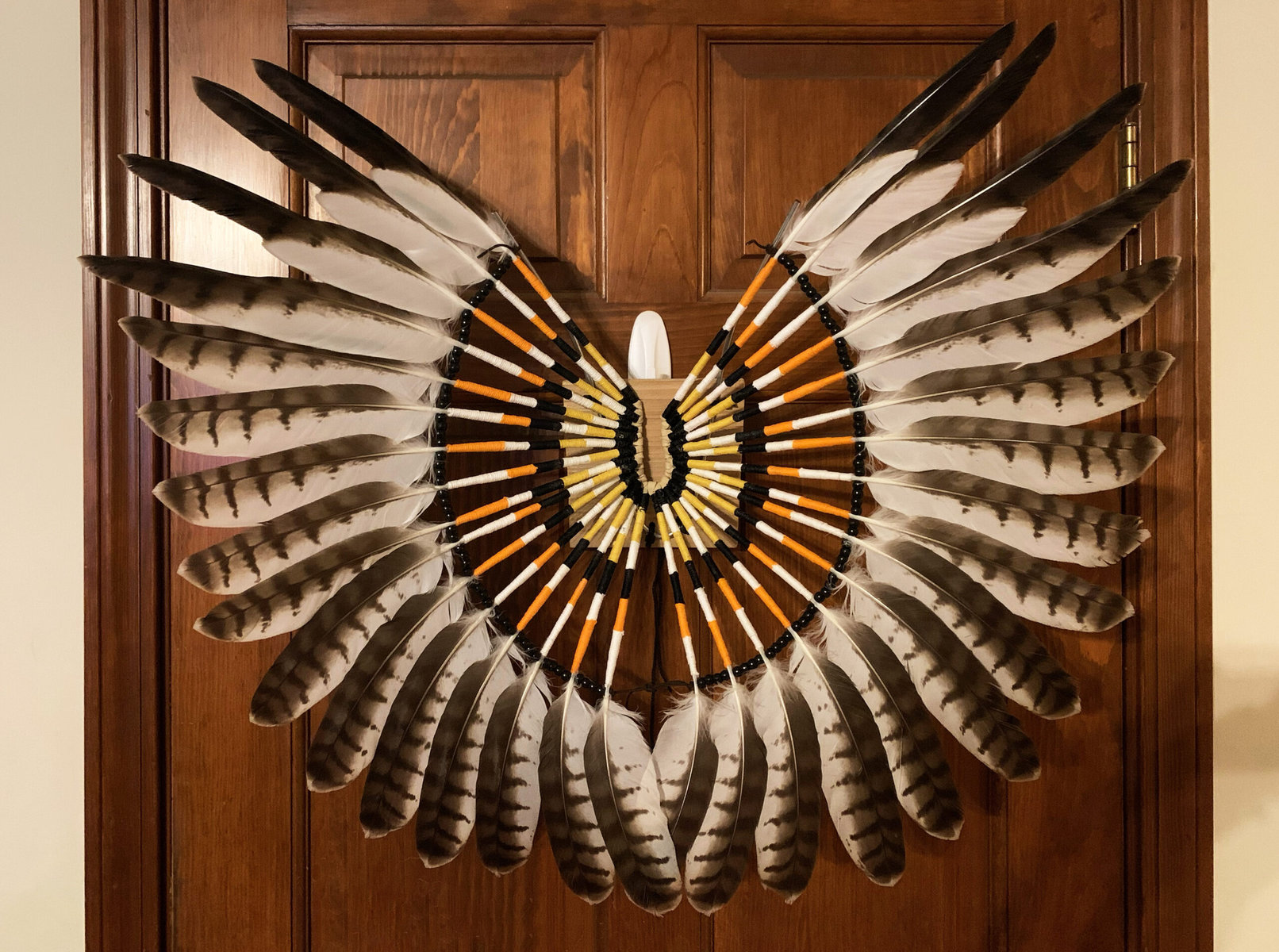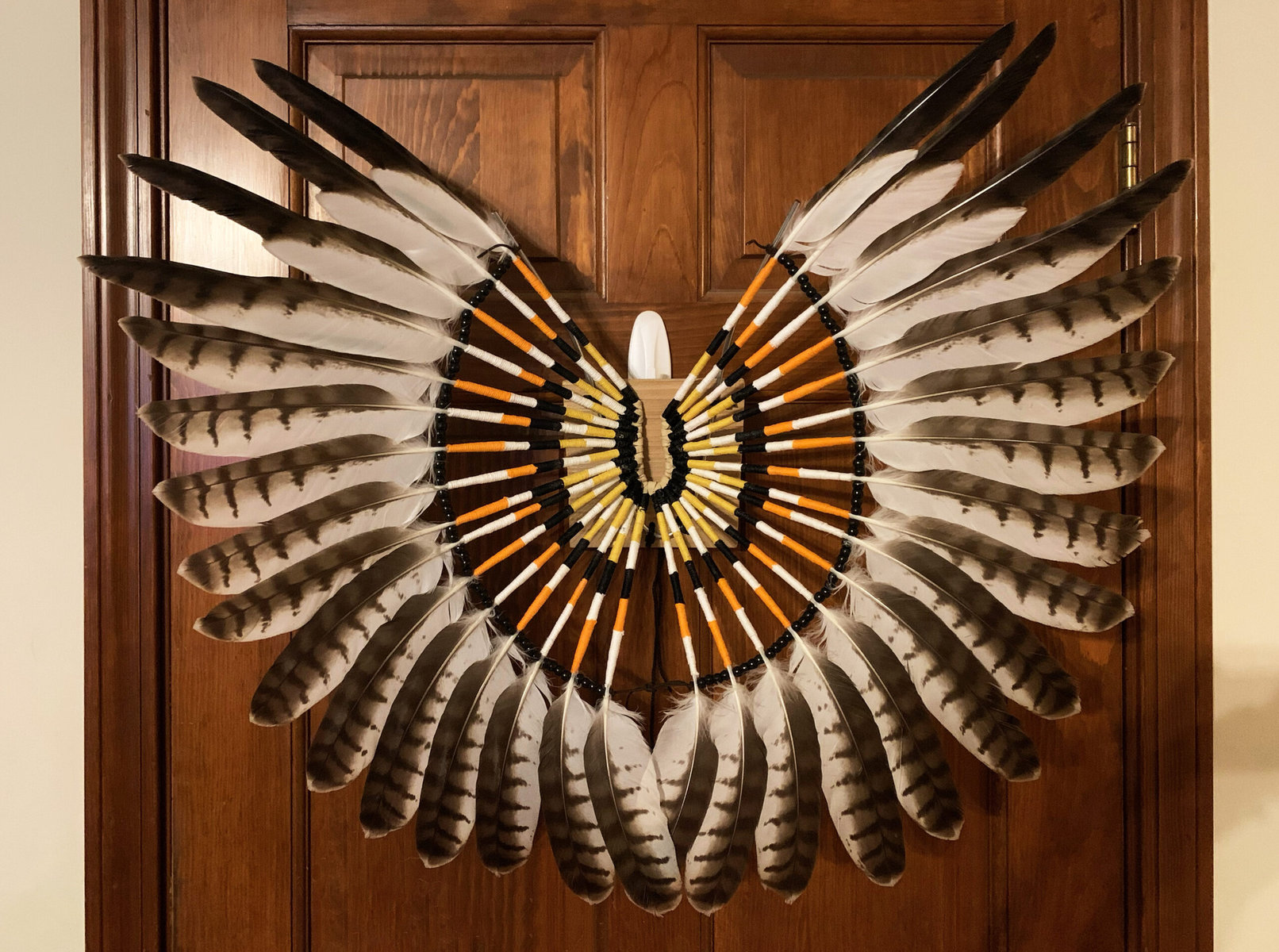 For five-time world champion hoop dancer and flute player Tony Duncan (San Carlos Apache, Mandan, Arikara and Hidatsa), birds have always been a valued component of his culture. "The Apache have a lot of stories," he says. "We believe the eagle, or 'tsa-cho,' carries our prayers to the creator. The hawk also is a spiritual messenger. Even the little hummingbird is one of our spiritual birds."  
While his dance regalia is devoid of feathers, the artist uses them during ceremonies, celebrations and for teaching his four children. "You're often gifted feathers during different transition times in your life: anytime you go through another doorway, whether it's parenthood, having a child, or even going into the spirit world," he explains. "When you get a feather, and when you're wearing a feather, you have respect for it."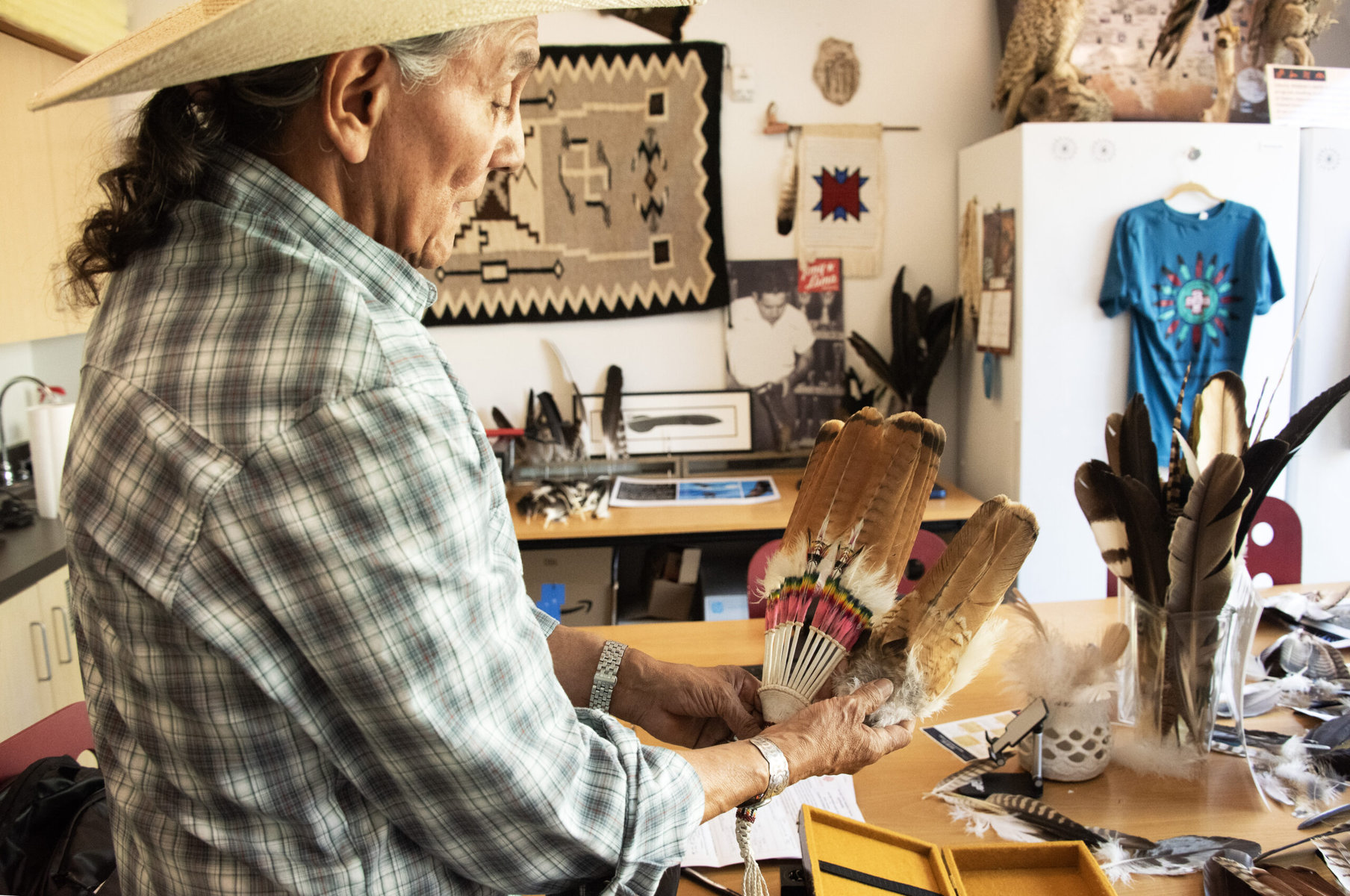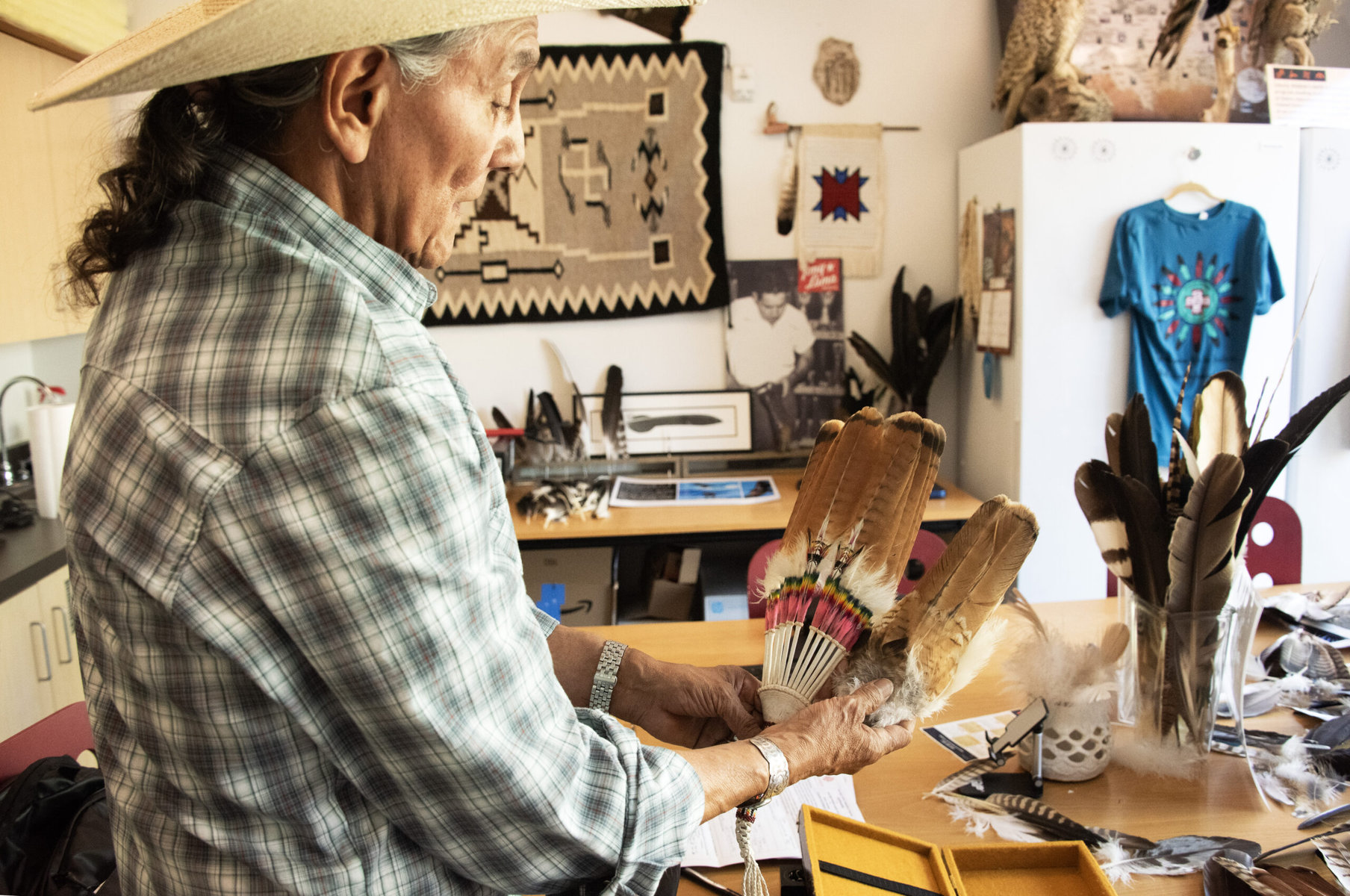 A lifelong resident of greater Phoenix, Duncan was only recently introduced to Liberty Wildlife and the NEFR through his wife, Violet. "To learn about the work that Robert does, and that Liberty Wildlife does, was amazing," he says. "The repository is a beautiful way to help us maintain our culture in the city, because there are more Natives who live in the city than on reservations now. So having access to it — and to feathers — allows us to still maintain our traditional ways and our culture in an urban setting."
Back at the repository, Mesta and NEFR coordinator Mare Van Dyke continue to field an ever-growing number of requests. And for every feather, every carcass, every set of wings that goes out, one less bird is taken from the wild.  
"I can't tell you what level of impact we're having on stopping the black market, but I can say that we're providing a significant alternative to the purchase of illegal feathers. And every year, more and more Native Americans are taking advantage of it," Mesta says. "And that's super healthy and positive for everyone."