The first time I ever changed the oil in a car, I was standing inside the Austin Convention Center, surrounded by spectators holding lattes and laughing while I grasped at seemingly nothing.
I was doing a virtual reality (VR) simulation at South by Southwest, complete with goggles and hand controllers that allowed me to interact with simulated 3D objects. A red Dodge Charger pulled into the "garage" and up onto a lift. As I grabbed a wrench from a nearby toolbox, the voice of a digital coach spoke into my ear.
This fully immersive demonstration was hosted by Transfr, a tech firm that provides free virtual technical education to build classroom-to-career pathways for future workers.
Founded in 2017, Transfr started out in high schools and community colleges before bringing its VR career training to disadvantaged people at a range of venues: domestic violence shelters, mental health clinics, juvenile detention centers, state correctional institutions — places where people might not have access to traditional, in-person, hands-on skill-building. The tech firm now has 30 partnerships in 18 states.
"These places don't have the resources for job training until we come in and empower the workforce," says CEO Bharani Rajakumar. "Not everyone grows up with privilege."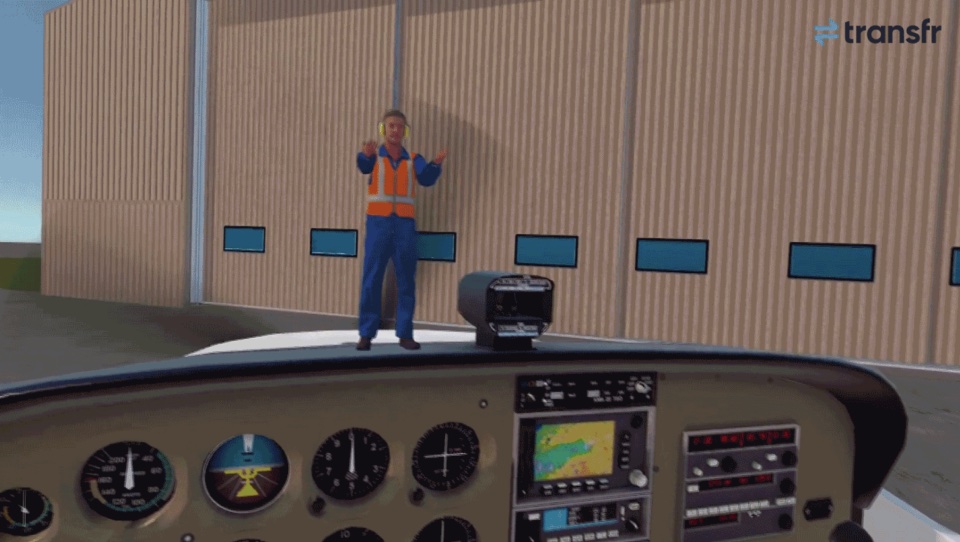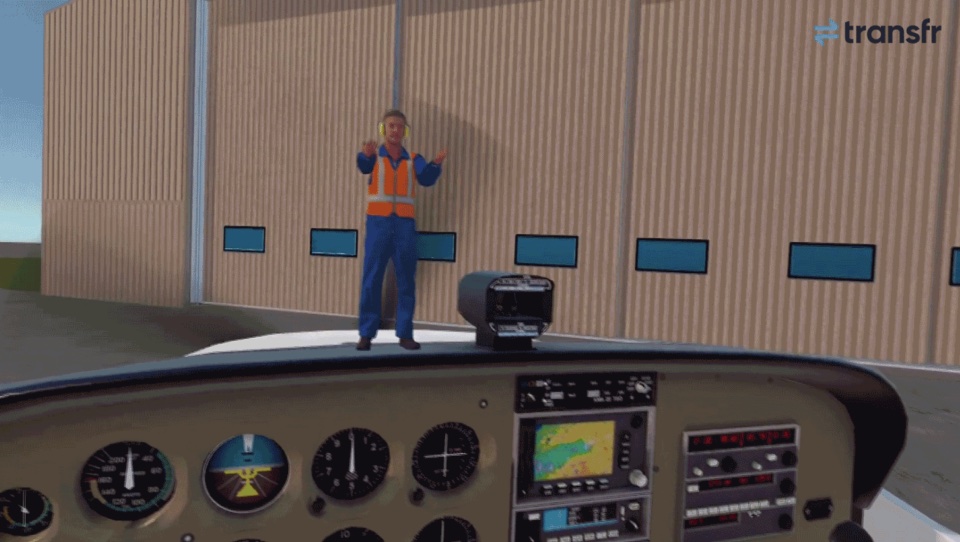 Rajakumar wanted to start a company that leveled the playing field for middle-skilled jobs and helped communities prosper. "Academic freedom and skill-building leads to a good job, and then you have the ability to make choices in your life." In addition to the VR simulations that are already offered, Rajakumar hopes to add training in green jobs, semiconductors and electric vehicle manufacturing next year.
According to technology industry analyst Anshel Sag, "VR training offers a way for employers to assess potential workers that are already pre-trained in the environment they will work in and know how to address most issues." It's a particularly valuable tool for justice-impacted people: the currently and formerly incarcerated, those on probation, and justice-involved youth. Within the first year of release, only about 37 percent of people returning from prison are able to find employment nationally. Furthermore, nearly 25 percent of all incarcerated Americans have no high school diploma, according to the Prison Policy Initiative.
This lack of education, combined with the stigma of a criminal history, leads to problems like high unemployment and poverty, which increases the risk of reoffending. Other barriers such as housing or food insecurity, lack of social or familial support, and background checks prevent justice-impacted people from finding and maintaining employment. 
Combine these disadvantages with a dearth of skilled-job training opportunities, and finding gainful employment that pays well can become a near impossibility for formerly incarcerated folks.
"VR training is one of the ways to build a justice system that prioritizes rehabilitation rather than punishment," says Sag. "Allowing incarcerated people to pursue a job and spend their time figuring out what kinds of industries might fit them best is a net positive for society and the person."
Showing at-risk kids a better path
Cheryl Bartnick works at the Allen County Juvenile Center in Fort Wayne, Indiana, where she leads Transfr's career technical education program. To her, virtual reality is more than just an instructive tool — it helps kids discover what they want to do when they leave detention, and gets them excited to do it.
"The kids love VR because the technology is cool to them," says Bartnick, who has been a juvenile probation officer for 34 years. "They want to try something different and learn new things, and it reaches them in a fresh way."
Several times a week in between traditional academic classes, Bartnick works with the older teenagers in career exploration and simulates training in automotive, fire safety and hospitality services. After putting the VR goggles on, the kids experience real-world scenarios inside garages and fire schools. While digital coaches give them instructions, they use the handsets to grab tools of the trade and work virtually, interacting with avatars in the hospitality service or learning how to use a commercial fire extinguisher. 
Since 2022, Bartnick has led 250 juveniles through this process, helping them figure out what they like to do and what they're good at, and has proctored close to 1,000 training simulations for learners who will be able to use those new skills to get a job once released.  
"Not only does this program encourage kids to think about what they want to do for a living, but it also incentivizes them to behave and follow the rules because they're excited to train in VR," says Bartnick. "And they really push themselves to do better."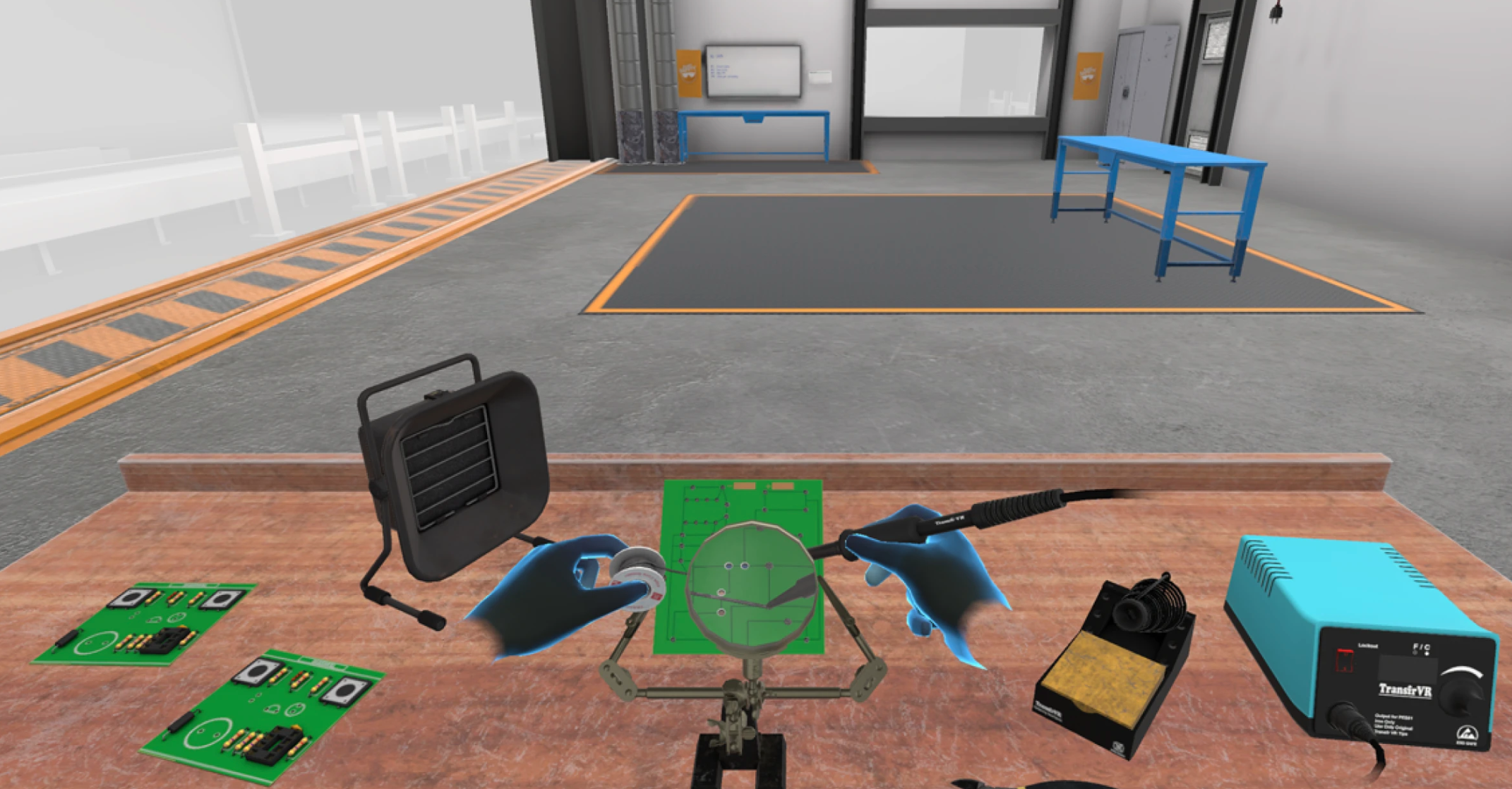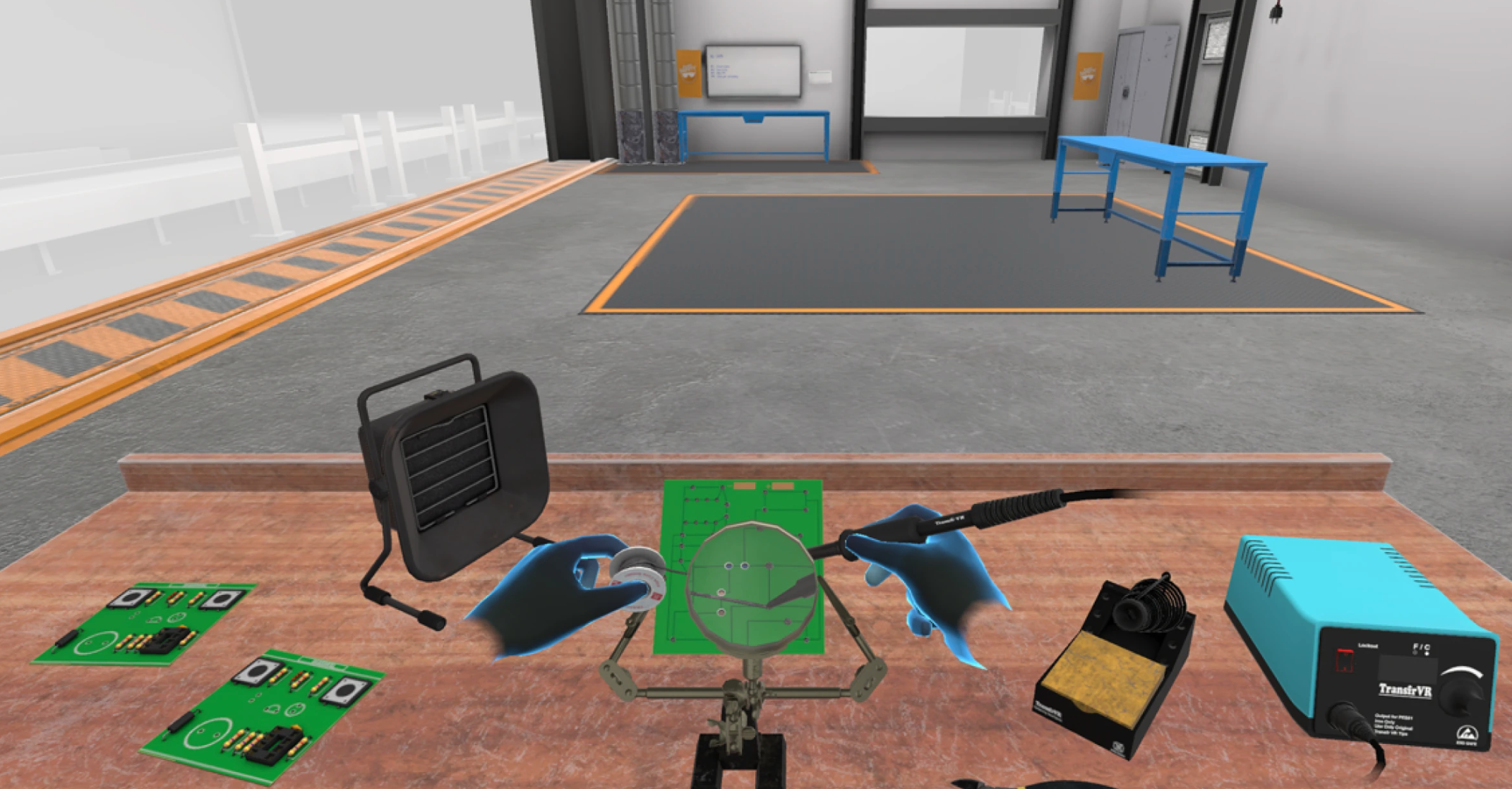 Transfr has worked alongside the juvenile center to build community partnerships that benefit youth participants once they're released. For instance, in August, kids on probation who graduated with a certificate in VR and hands-on programming (an Allen County juvenile judge handed out the certificates) were connected with local employers. 
"I was overwhelmed watching the graduation ceremony," says Kate Kimmer, director of special populations for Transfr. "I've seen the transformation of these kids first-hand as they overcome challenges. We are building bridges and now the staff are buying in."
Offering new opportunities
It's not just for kids. Incarcerated adults are at high risk for unemployment and low wages, and Transfr has been working nationally with correctional facilities to bring VR career training inside the walls to them, as well.
Kimmer, a Transfr employee with a family member who is impacted by the justice system, works closely with the Orange County Jail in California, which has 20 VR headsets in rotation for workforce development and training. There, Transfr delivers a 10-week work-readiness program that includes larger discussions around employability, resumes, interviews and resources in the local community available to men and women exiting the jail.
Crushed by negative news?
Sign up for the Reasons to be Cheerful newsletter.
"The residents are using manufacturing and construction simulations that align with NCCER and OSHA certifications, which are in-demand skills," Kimmer says. "These learners are also building character, accomplishing something positive, and learning self-discipline that will translate to the outside."  
Transfr has partnered with the Orange County Sheriff's Office to expand programming next year with additional community partners and a goal of getting certifications completed before people exit the jail. 
Yet there are limitations to what can be done inside a state correctional facility. Staff shortages, lack of space for educational classes, lockdowns, security restrictions on Wi-Fi, and Department of Corrections (DOC) budget constraints all threaten the advancement of job readiness for incarcerated residents.  
Furthermore, Transfr must overcome the reputation of for-profit companies exploiting incarcerated residents and their families, namely telecommunications and canteen operations. Companies like JPay and Aramark have been accused of price-gouging while reaping millions from DOC contracts and not giving anything back to the carceral community.
To be sure, Transfr is a for-profit company. But while the state pays for Transfr's services, they are offered free for the participants themselves.
"Our aim is to provide individuals with meaningful career opportunities that offer a path to economic mobility," says Kimmer. "Ultimately, we aspire to break free from the cycles of poverty and incarceration."
One of the ways the tech firm is helping to do that is by partnering with reentry centers to offer VR career training to returning citizens.
In one example, Transfr contracted with Teamwork Englewood, a Chicago-based reentry center that supports formerly incarcerated people. Since last year, the reentry center has facilitated over 9,000 VR training simulations with 133 clients, and has partnered with local employers to hire people who have completed the program. Learners receive a weekly stipend and bus passes during job training, as well as food, clothing and housing support.
According to Transfr CEO Rajakumar, out of the first 72 clients Teamwork Englewood served with their VR headsets, 58 were placed in jobs and had retained the positions at the six-month mark. 
"We collaborate with our reentry partners and work together with community organizations, workforce development groups, educational institutions, and industry leaders to help build reentry ecosystems if they do not already exist," says Rajakumar.