W
hen Andy Johansen first visited Helsinki's Oodi Library in early 2020 he was struck with amazement by the elegant three-story mass of wood, steel and glass, and the labyrinth of wonders within it. 
"I think it's so creative and innovative," says Johansen, a 41-year-old Dane who at the time was working as a social worker in the Finnish capital. "I've never seen anything else quite like it."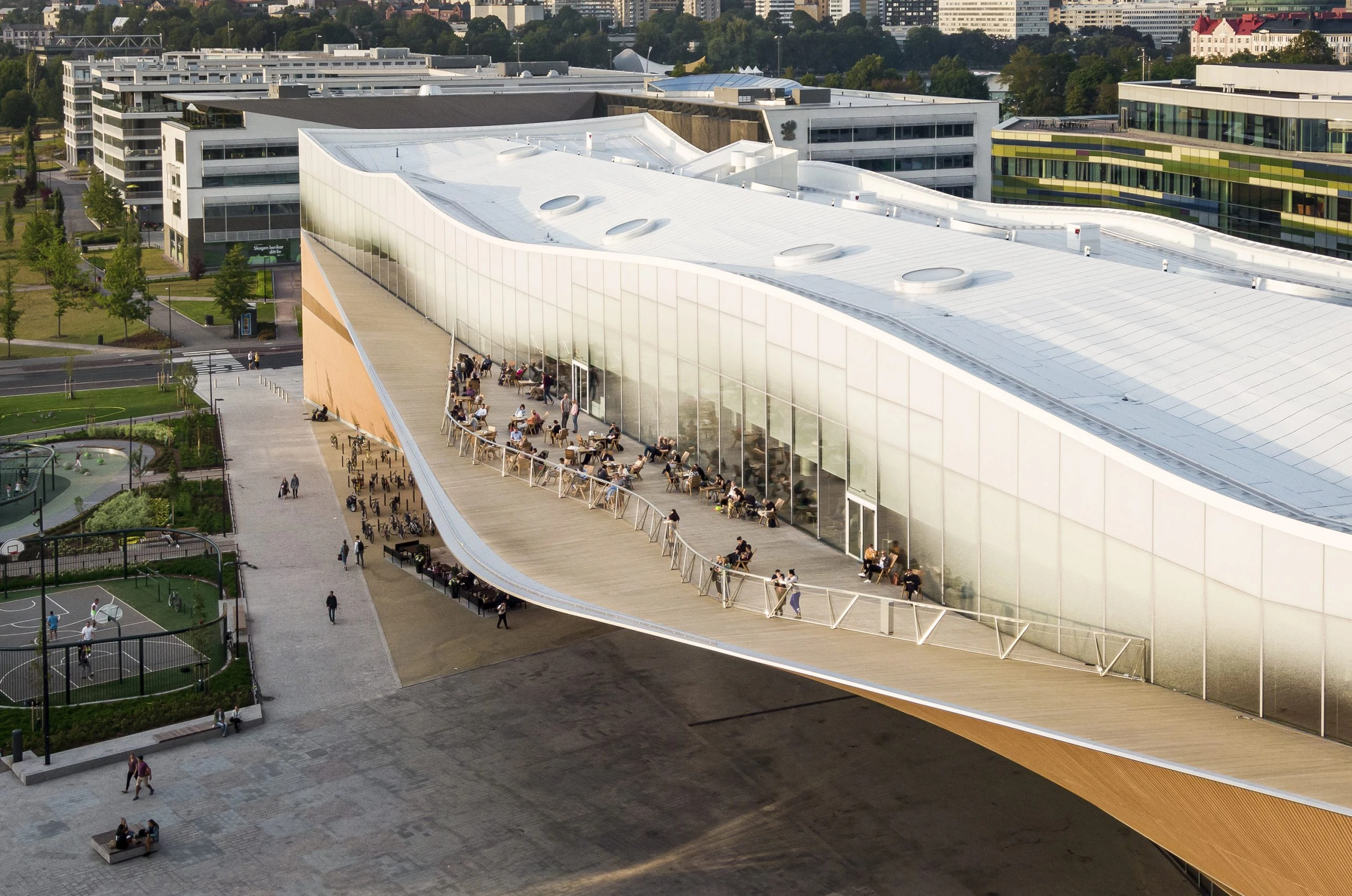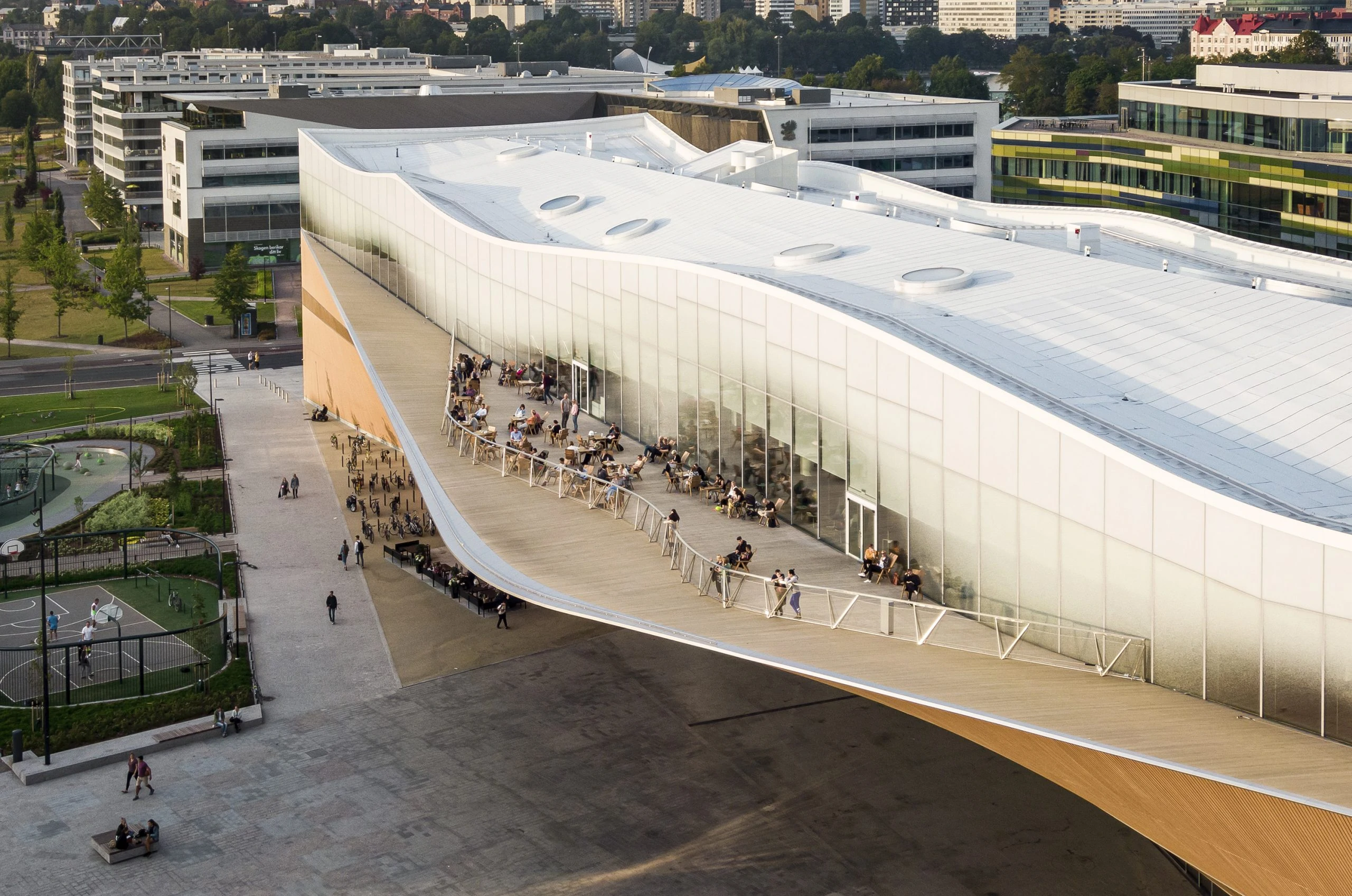 Two steel arches span over 100 meters to create a fully enclosed, column-free public entrance space; the timber facade is clad with 33-millimeter-thick Finnish spruce planks. There are all manner of curious, Alice in Wonderland-esque places to sit — or indeed, lie down — while leafing through a book.
Among the vast number of amenities, what caught Johansen's attention were the library's 3D printers, laser cutters and equipment to digitally sculpt wood. But over time, he realized that there was a more radical and increasingly rare service that the library provides: a free and egalitarian public space.
"Students can sit and study and just hang out," he explains. "Or you can have your kid walking around, playing around. I always spend time there with my daughter. It's more of a cultural space. You don't need to consume anything."
Since opening in December 2018, Oodi has begun to write a new chapter in the history of public space. Instead of being merely a repository for books, it is an alternative working and learning space, a cultural and community center, and a platform for democracy and citizen initiatives. Anyone can enter and use the facilities, many of which are free, without needing to provide ID.
"The challenge has been to update the use and needs of the library, which is stuck to a physical set up," says Harri Annala, a librarian at Oodi who has been working in Helsinki since 2005. "We didn't want to live in a romantic past where libraries were seen as churches sacred for knowledge."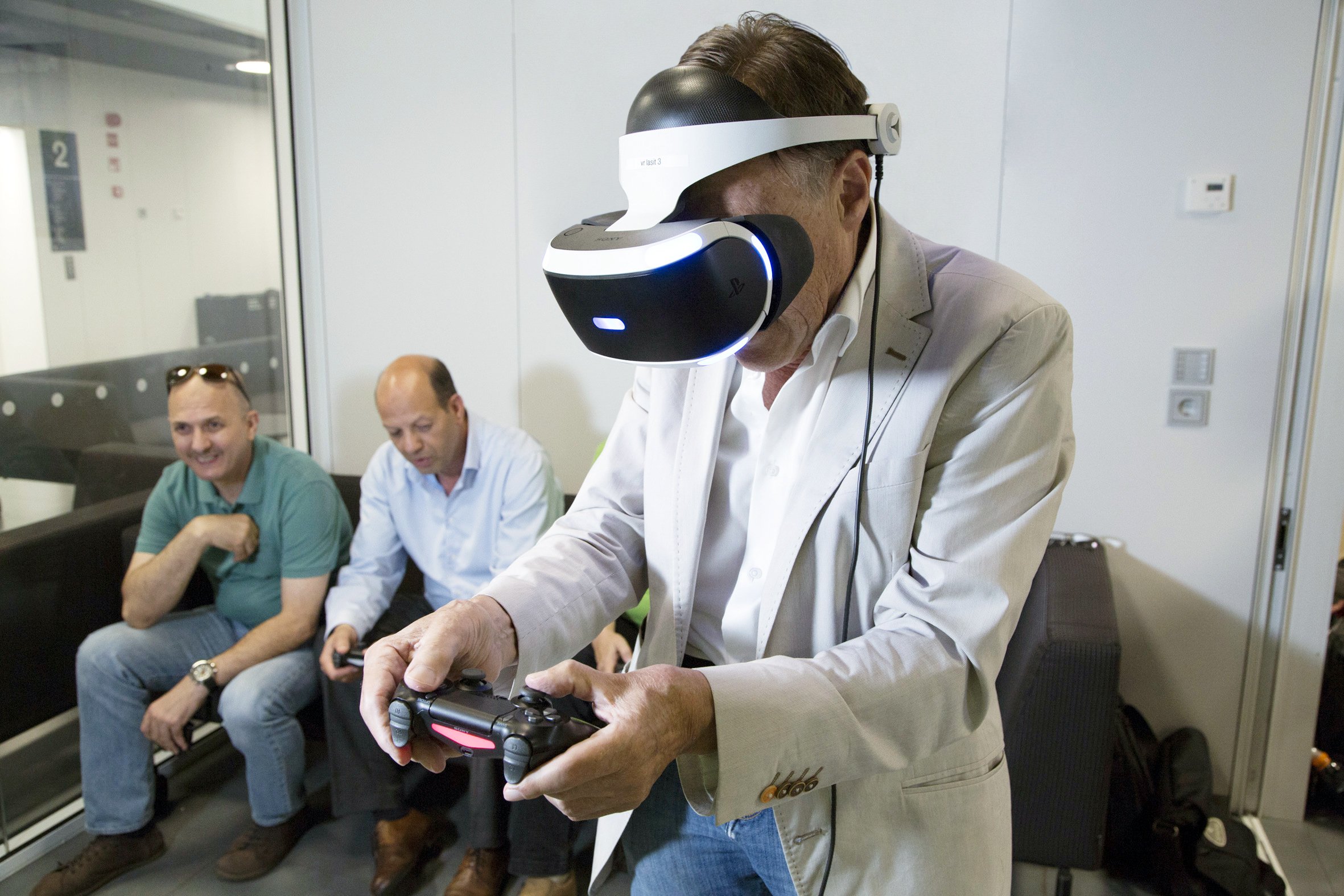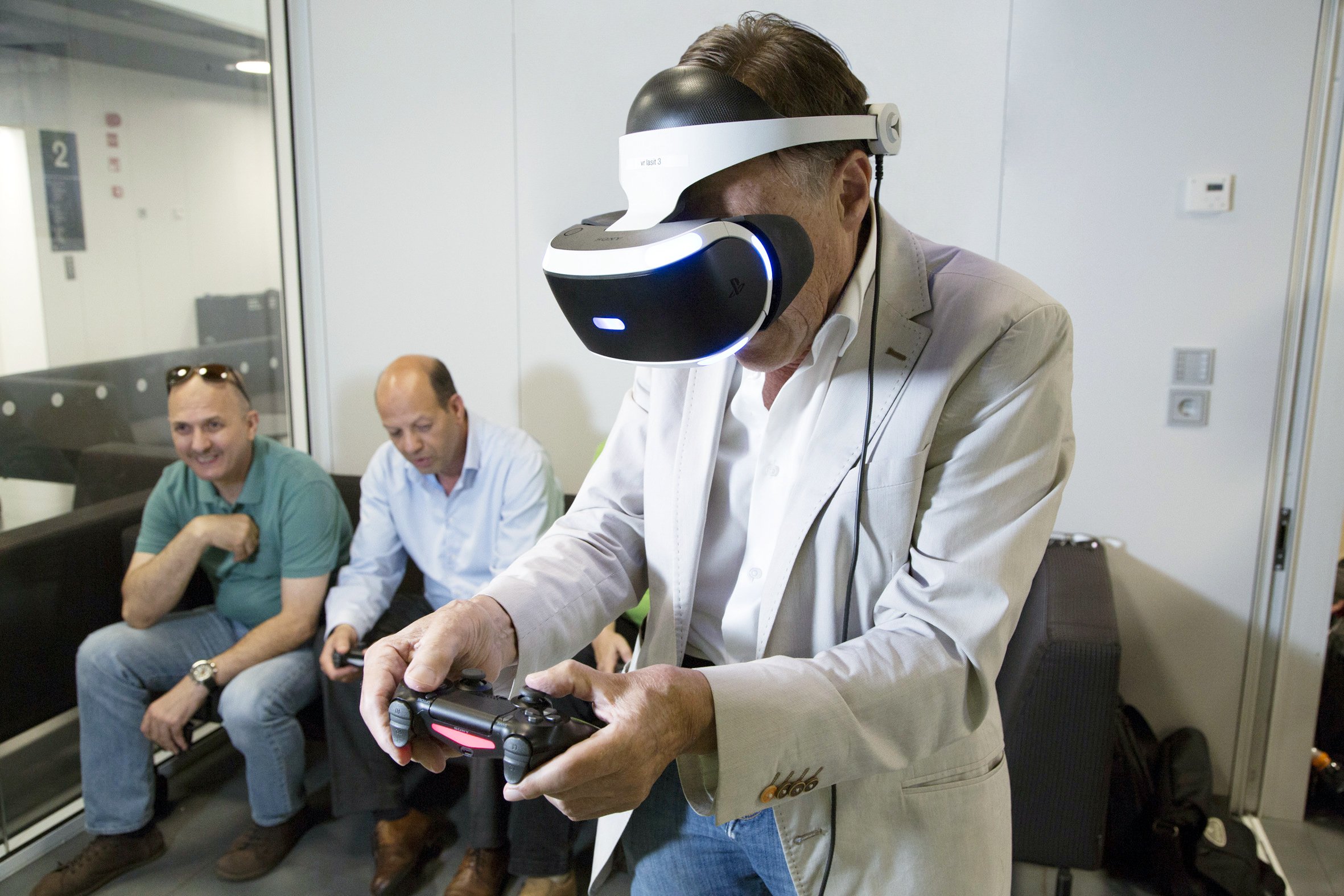 The country's flagship library — which is located opposite the Finnish Parliament in a gesture by the architects to signify that learning is as important as politics — aims to "embrace technology and progressive values" to provide a variety of innovative services alongside its lending collection of books. In fact, the 17,250-square-meter building contains a relatively small number of books — around 100,000. Two thirds of its space is dedicated to public amenities including a cinema, recording studios, a maker space, and areas for hosting exhibitions and events. 
As part of the extensive research stage, Oodi's designers took a tour of libraries and cultural houses around the world from Korea to Seattle, working particularly closely with the Danish city of Aarhus and its Dokk Library.
Those decades of insights have been condensed into one building, like a lifetime instilled into the words of a novel. Oodi's ground floor, which includes a restaurant, movie theater, chess boards and events spaces, is meant to be an extension of the nearby Kansalaistori Square, encouraging social mixing. The second floor, filled with work spaces, game rooms, tools and instruments, is for noisy creative activity. And the open-plan top floor, illuminated by circular rooflights, is a conventional yet beautiful reading room dubbed "book heaven," joined by a panoramic terrace.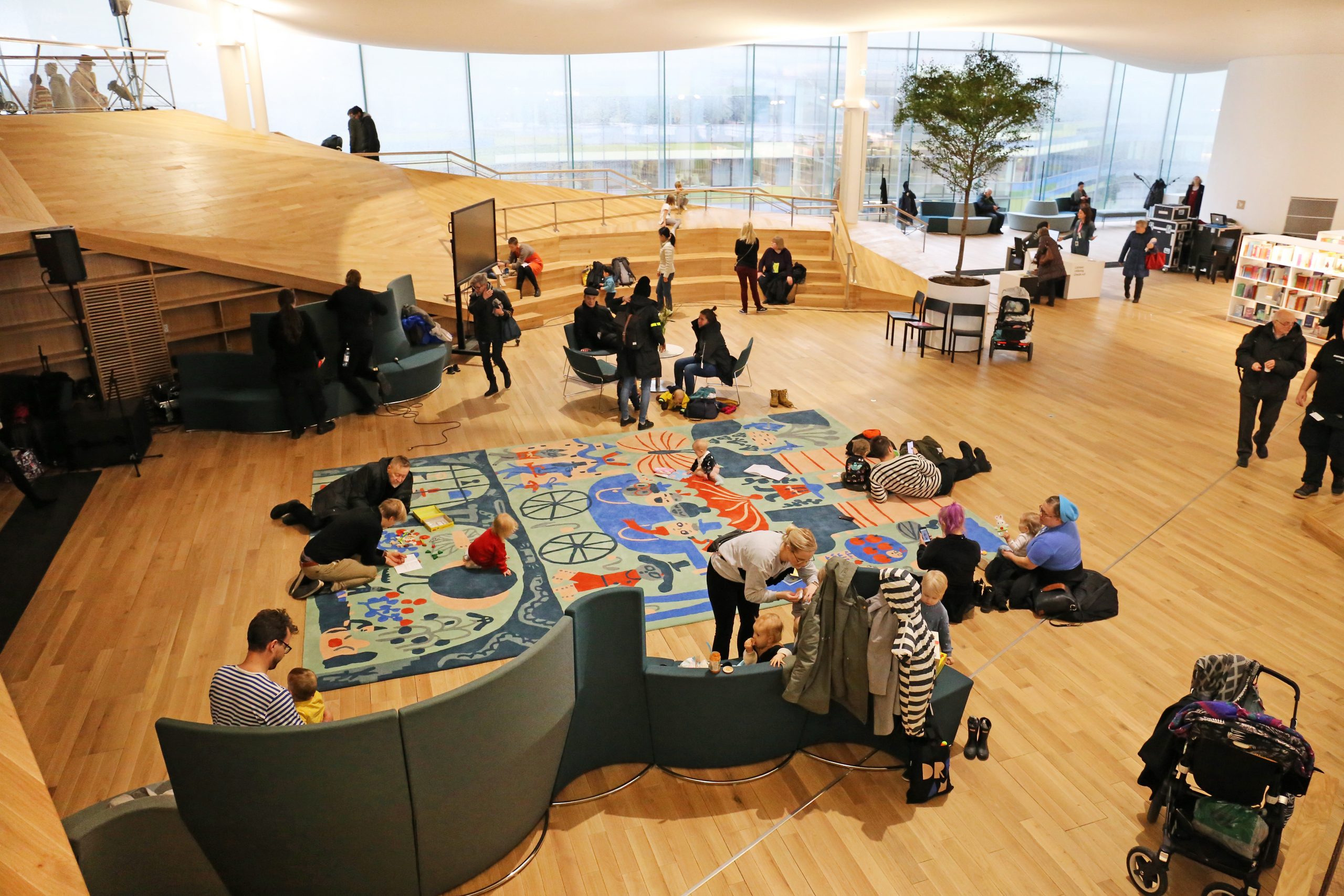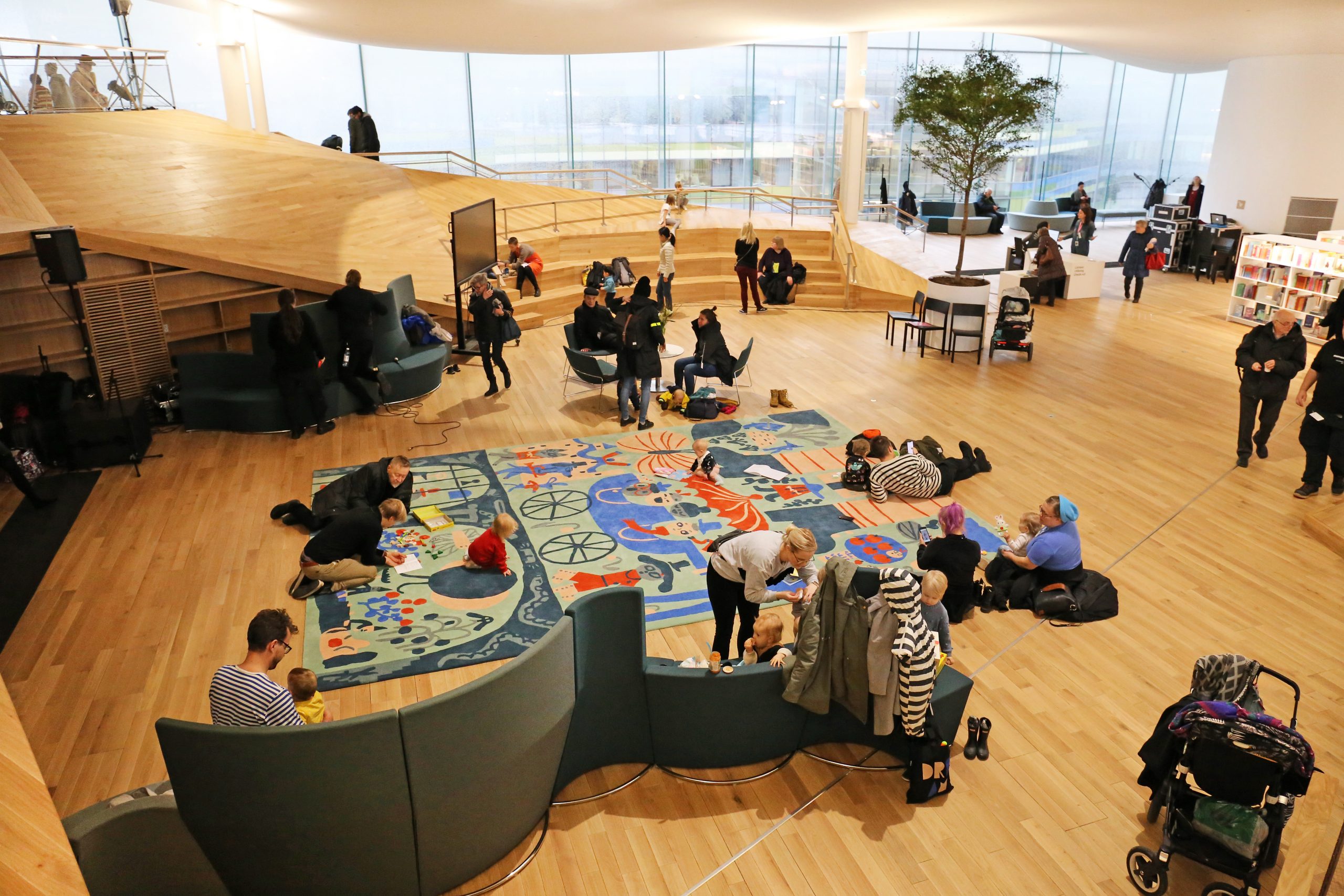 With the explosion of digital technology and cuts to spending on municipal services, many fear the demise of the traditional library. In the US public library use fell by 31 percent over eight years, according to the Freckle Report, and in the UK it is now 70 percent less than it was in 2000. However, Finland's large-scale investment in the public library system goes against the pattern of the United States and Britain, and Oodi's success is a welcome plot twist.
In 2019, the first full year of operation, Oodi received 3.1 million visits — far higher than the 2.5 million expected. Events also attracted crowds: 7,000 events drew more than 300,000 participants, including story hours and book readings as well as chair exercise, language cafes and comic book courses. Pandemic closures have led to inevitable declines in use, but a rise is expected next year.
The library's success is the result of more than two decades of participatory planning and consultation that put the public at the center of the discussion, creating a library not designed for them, but with them. As far back as 1998, then Culture Minister Claes Andersson proposed a new library, with preliminary studies slowly taking place over the next decade. Construction began in 2015, and was completed by the end of 2018.
The scale of this collective planning process was vast, according to Virve Hyysalo, whose PhD dissertation examined how Oodi was created together with more than 3,000 citizens. The process included crowdsourcing ideas in a project known as "The Tree of Dreams for Central Library" (both a digital platform and a real tree touring the city in different urban events), giving citizens the ability to vote and comment on the library's architectural design, and participatory budgeting, which allowed citizens to collectively spend €100,000 of Oodi's budget.
"It was important for us to be able to motivate citizens in a new way," says Hyysalo. "We didn't want to offer surveys or other pretty traditional participatory activities, which the public sector and administration usually use in citizen engagement,  but to try out and find more compelling, creative and effective ways to apply co-design."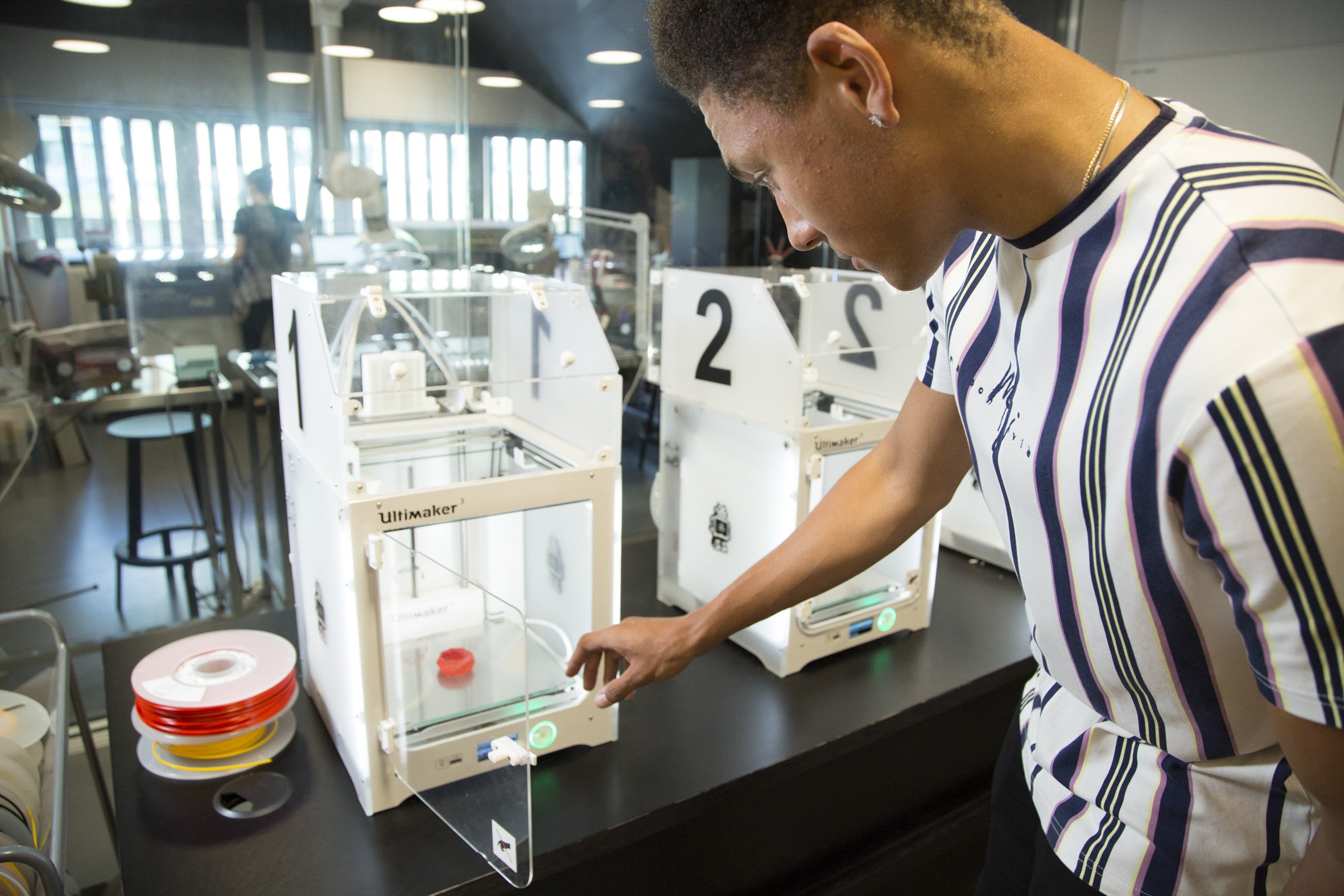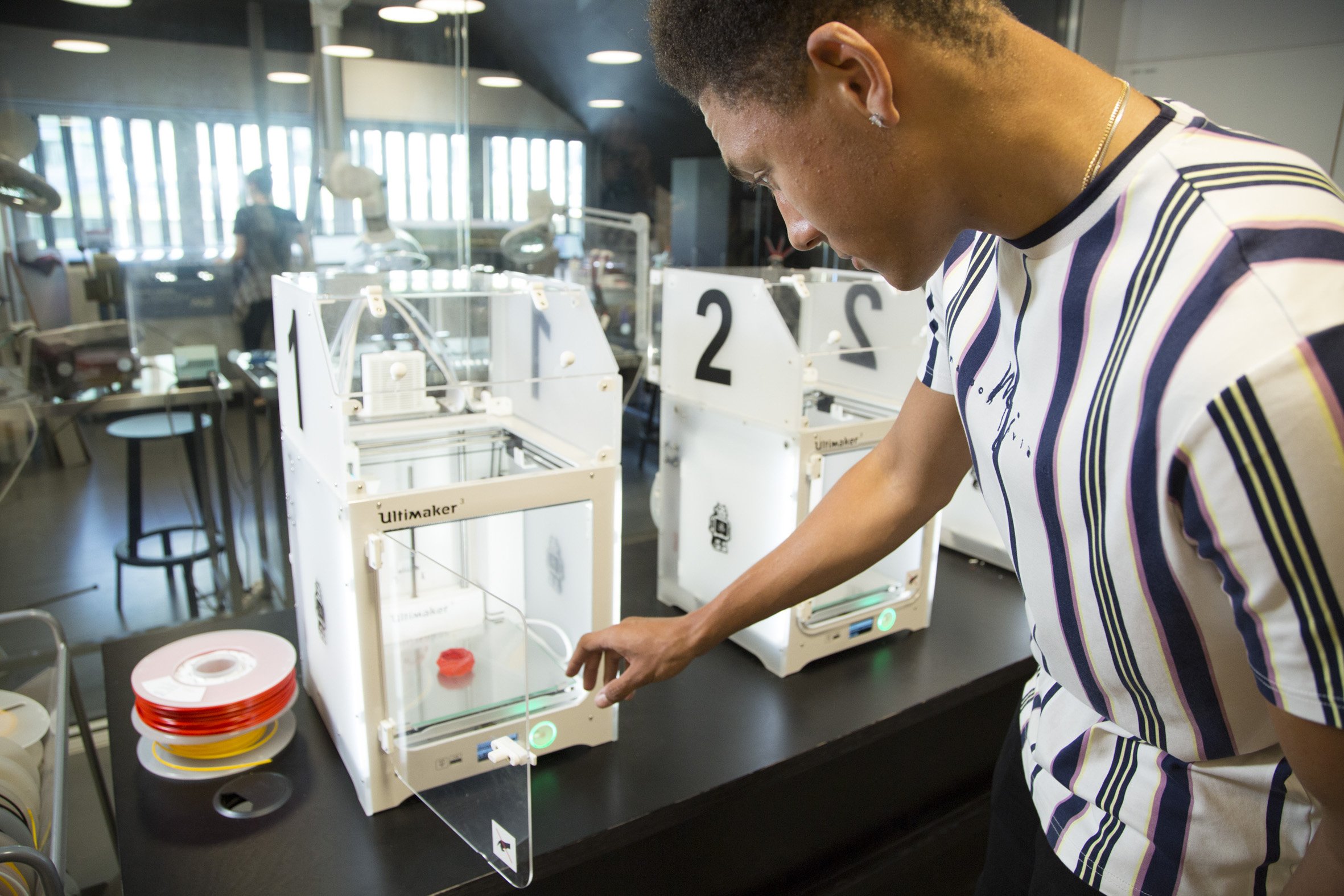 For instance, in a city with bitter winters and as little as six hours of sunlight a day, participants emphasized that having non-commercial spaces in the city center, like meeting and study rooms, was key. Not everything, however, could be included. For example, a quiet meditation room was requested by some members of the public, but there simply wasn't space.
Johansen, who is now based in Copenhagen, still returns to Helsinki every couple of months, and always visits the library with his daughter. "Oodi is maybe the biggest example of a new kind of library," he says. "And it's not only what's inside, but also the design itself is magnificent."
Crushed by negative news?
Sign up for the Reasons to be Cheerful newsletter.
Enabling Finland's approach is a legal framework known as the Library Act, which outlines key objectives such as improving literacy, making information readily available to the public, and promoting equality. This holistic, participatory method has paid off: Public libraries are the most popular cultural institutions in Finland. Some 50 percent of citizens use the library at least once a month, and 20 percent use it weekly.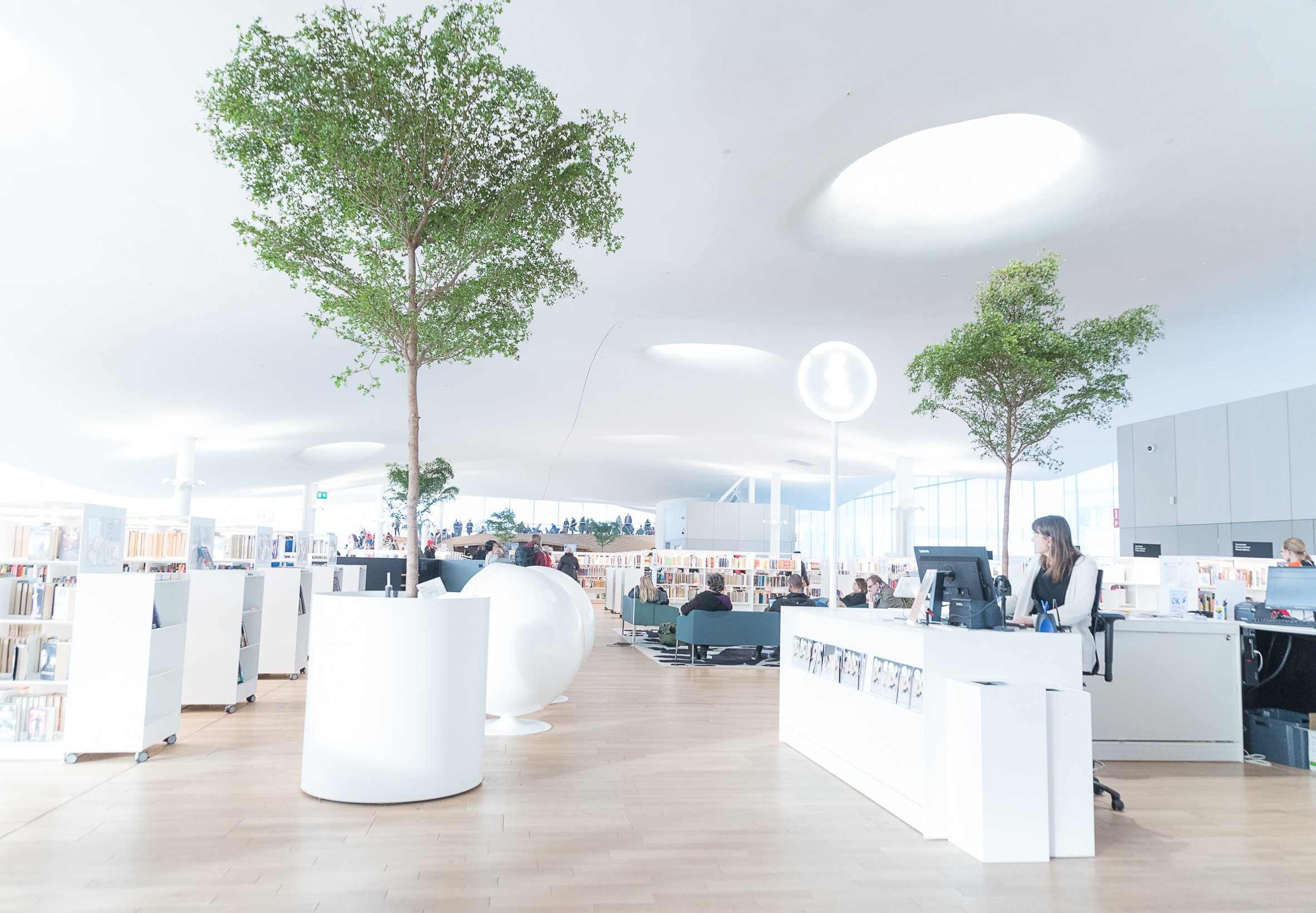 However, despite Oodi's enviable successes, others in the industry argue that in order to tackle the decline of libraries, rather than offering experimental modern services, authorities should simply invest in books. The significant cost of Oodi is perhaps something that others might not be able to afford: €98 million (about USD $97 million).
"The heart of it is understanding what people want from a library: it's the books," says Tim Coates, publisher of the Freckle Report and former head of the British bookshop chain Waterstones. "But the library profession has said books are not important. Collections have become worse and worse and worse."
According to Coates, a combination of public spending cuts and the emergence of the internet led to libraries whittling away their collections. His research has found that since 2010, the number of available public library books in US libraries has reduced by 140 million. The focus on digitalization and innovation has been behind their downfall, he argues, pointing to the example of the Library of Birmingham, a £188 million (USD $216 million) facility opened nine years ago where book borrowings have halved. "Libraries are in a very serious situation. It's precarious," he says.
Yet those working for Oodi believe that by making citizens and residents authors in the libraries, it has provided exactly what users want, accounting for a very broad range of demographics, cultural and socioeconomic backgrounds, and led to a sense of ownership. "It wasn't us professional librarians deciding to create this," says Annala. "It belongs to them. That's clear if you look at how popular Oodi is now."
That adaptability and openness will be key, according to Annala, for any successful modernization of a library — rather than simply duplicating Oodi. The same goes for Oodi itself, which is constantly a work in progress: The public's use of workshops are currently being analyzed and amendments will be made over time.
"It's a constant development," adds Annala. "Creating a replica of Oodi elsewhere isn't going to work one to one. It will be different everywhere. You must engage the public to see what would be useful. That won't stay the same."