Three great stories we found on the internet this week.
Doing the Lord's work
In what may be one of the world's unlikeliest partnerships to fight climate change, 16 congregations of Dominican nuns are collaborating with the investment firm Morgan Stanley to create a "climate solutions fund." 
The nuns began in 2018 with $46 million that they had pooled through contributions and wanted to invest in companies working toward the UN Sustainable Development Goals. But they couldn't find an investment fund that addressed them. So they approached Morgan Stanley, which agreed to create a new fund "to find investment solutions which focus on climate change and aiding marginalized communities that are disproportionately impacted by global warming," according to the bank.
Crushed by negative news?
Sign up for the Reasons to be Cheerful newsletter.
With investments from other sources pouring in, the fund is now a $130 million behemoth, and is committed to tracking its impacts, from liters of water saved to tons of carbon emissions offset. "We wanted this not just for ourselves but for other investors — not just faith communities," Sister Patricia Daly, a nun from New Jersey, told Grist. "There are also healthcare systems and other private investors who have joined in this initiative." Hallelujah.
Rarified air
For the Navajo Nation in the American Southwest, water is always scarce. Hundreds of residents sometimes share a single spigot, and two out of five homes have no running water at all. Now, local Navajo governments and Navajo Power are collaborating with a company called Zero Mass Water to install water-producing "hydropanels" on tribal lands.
Each hydropanel works a bit like a solar-powered dehumidifier, sucking moisture from the surrounding air and collecting it in a tank. Each panel produces up to five liters of water per day, which can be pumped directly into adjacent buildings. This type of on-site infrastructure is particularly useful in a place like Navajo Nation, which is the size of West Virginia and where residents sometimes live miles away from their neighbors.
For the pilot project, 15 homes have received two panels each. But Zero Mass Water has installed panels all over the world, from Scotland to Ecuador to Indonesia. At first some of the Navajo residents were wary, but once they saw that it worked, everyone wanted to try it. "To go through this, to be skeptical and then to the time where you actually feel it, taste it, then you're game," said Jerry Williams, president of the LeChee Chapter of Navajo Nation.
Going topless
In London, open-top buses packed with tourists are a familiar sight. Or, at least, they were before the pandemic ground the city's tourism market to a halt. Now those buses are parked and unused, but an on-demand bus company called Snap may soon put them back into service — this time, to safely shuttle commuters to and from work.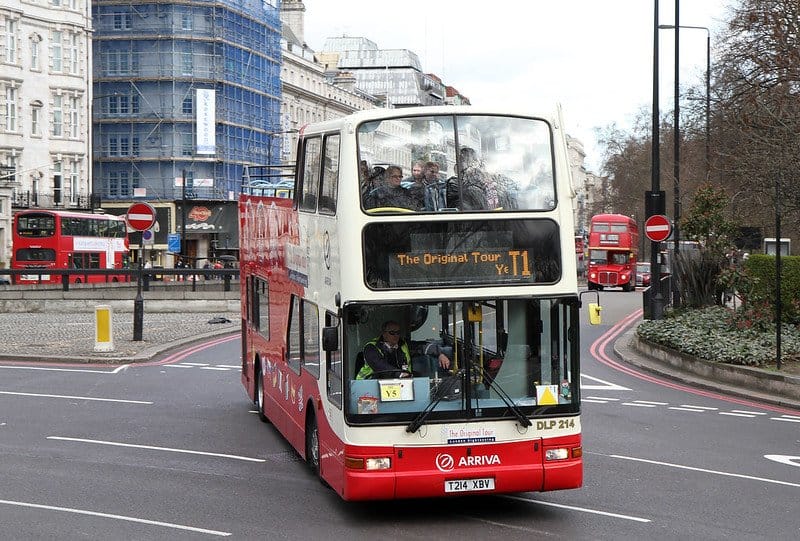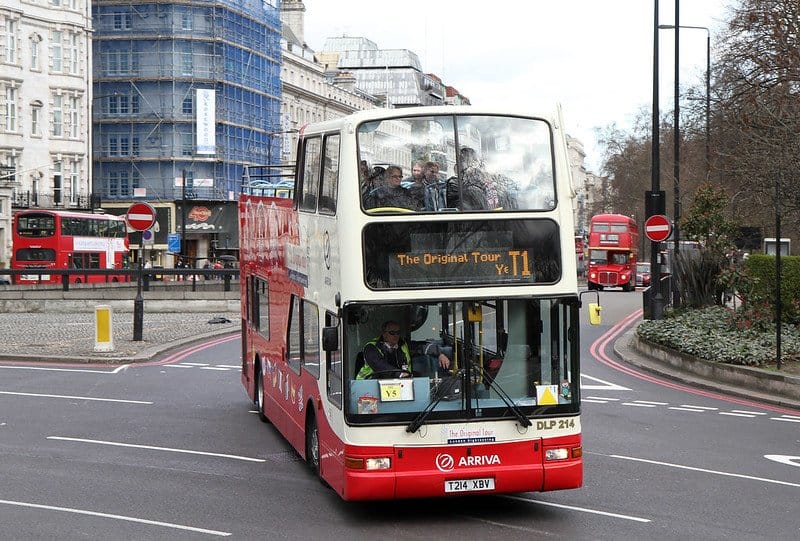 The idea is still in development, but the premise is intriguing. Many Londoners are avoiding public transportation for fear of the virus — ridership on the Tube is down 70 percent. As of now, Snap is crowdsourcing data from commuters to figure out which routes would get the most use; it started running a test route along the Underground's Victoria Line this week. The idea could help mitigate steadily rising traffic since the lockdown was lifted. "We really don't want a car-based recovery to this crisis, so we need to find solutions that people are comfortable with," Snap's CEO told Citylab, "and you can't get a more Covid-secure means of transport than an open-topped bus."