The annual Monday morning quarterbacking has begun: Which of yesterday's Super Bowl commercials deserve a victory dance in the endzone? A frontrunner is already emerging: the General Motors ad in which Will Ferrell, Kenan Thompson and Awkwafina vow that the U.S. will soon vanquish Norway as the electric vehicle capital of the world.
The message of the ad is clear: It's on. Two weeks ago, GM stunned the auto world by announcing it will phase out all of its fossil fuel-powered cars and trucks by 2035. The commitment builds on a raft of proposals from President Biden to promote EVs, from flooding the country with charging stations to electrifying the federal vehicle fleet.
But dislodging Norway from its perch atop the EV pedestal won't be easy. For the past three decades, the oil-producing nation has been quietly transforming into a place where electric vehicles are simply the status quo. 
The statistics are astounding. Over half of all cars sold in Norway in 2020 were fully electric. Include plug-in hybrids in the mix, and that figure approaches 90 percent. Only 8.6 percent of vehicles now sold in Norway are fully diesel-powered. And it's the world's only country where an EV — the Nissan Leaf — is the top-selling car.
The picture is all the more impressive when you consider that, only a decade ago, electric vehicles were virtually nonexistent in Norway, making up a mere one percent of the total market. How the Nordic nation became home to the most EVs per capita in such a short time is a story of powerful incentives, political will and a passionate '80s pop band.
Norway's A-ha moment
In 1989, Norweigan pop sensation A-ha was riding a wave of global fame with a chart-topping hit, a Grammy and an iconic MTV music video. 
That year, the band's lead singer Morten Harket and keyboardist Magne Furuholmen were in Switzerland with Frederic Hauge, co-founder of the Norweigan environmental group Bellona. While they were there, they bought something rarely seen in 1989: an electric car — specifically, a Fiat Panda that had been converted by its owner to run on a battery. They shipped it back to Oslo and, in classic rockstar fashion, started breaking the rules: parking it illegally, driving it in bus lanes and blowing through toll booths without paying.
Their insouciance had a message: People should be allowed to drive electric cars — which weren't classified for registration in Norway at the time — and, in fact, should be exempt from tolls, parking fees and bus lane restrictions for doing so. The incident caused a sensation. Harket was the biggest pop star (and heartthrob) Norway had ever produced, and his antics, heavily covered by the press, kicked off the country's EV revolution.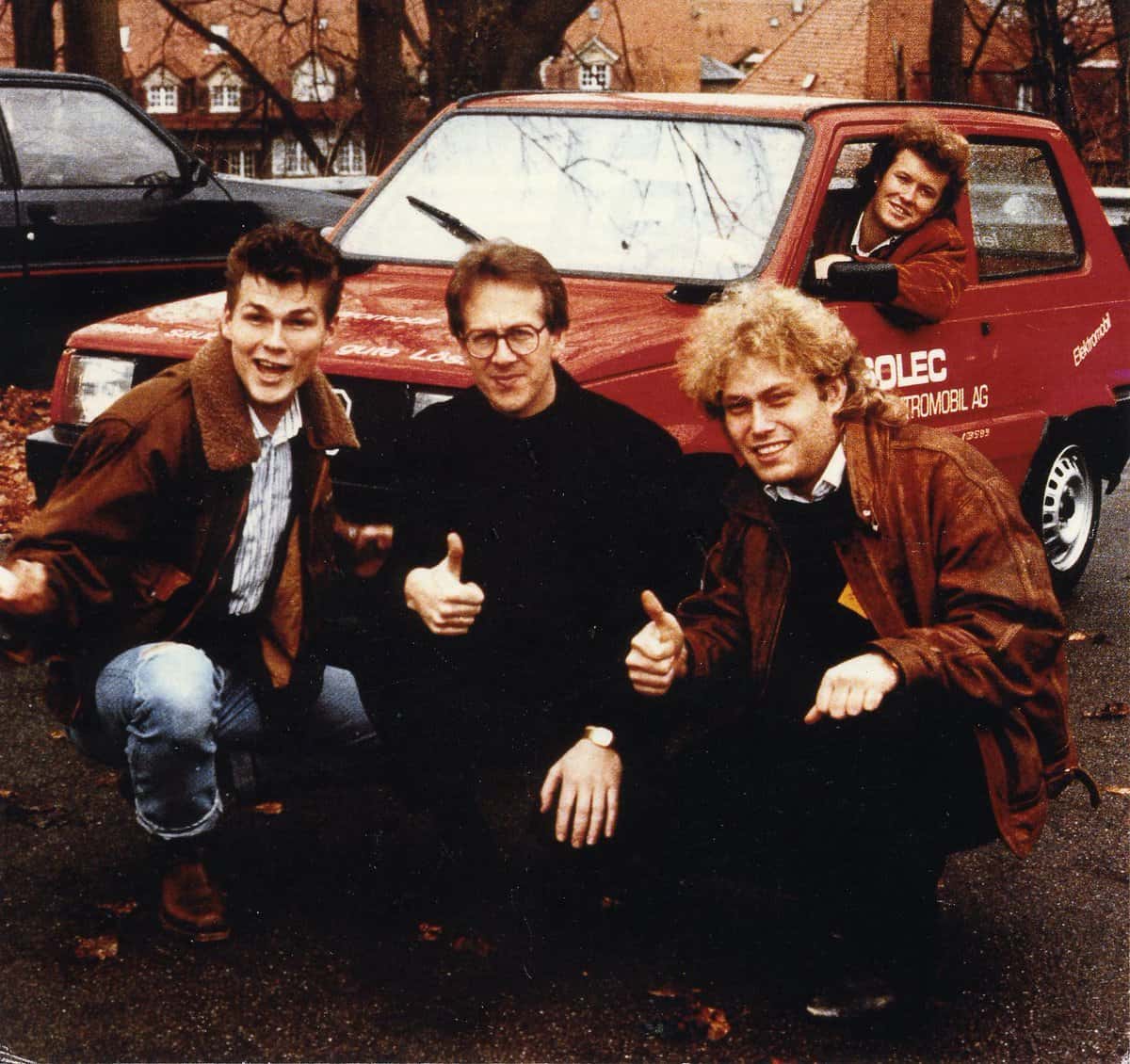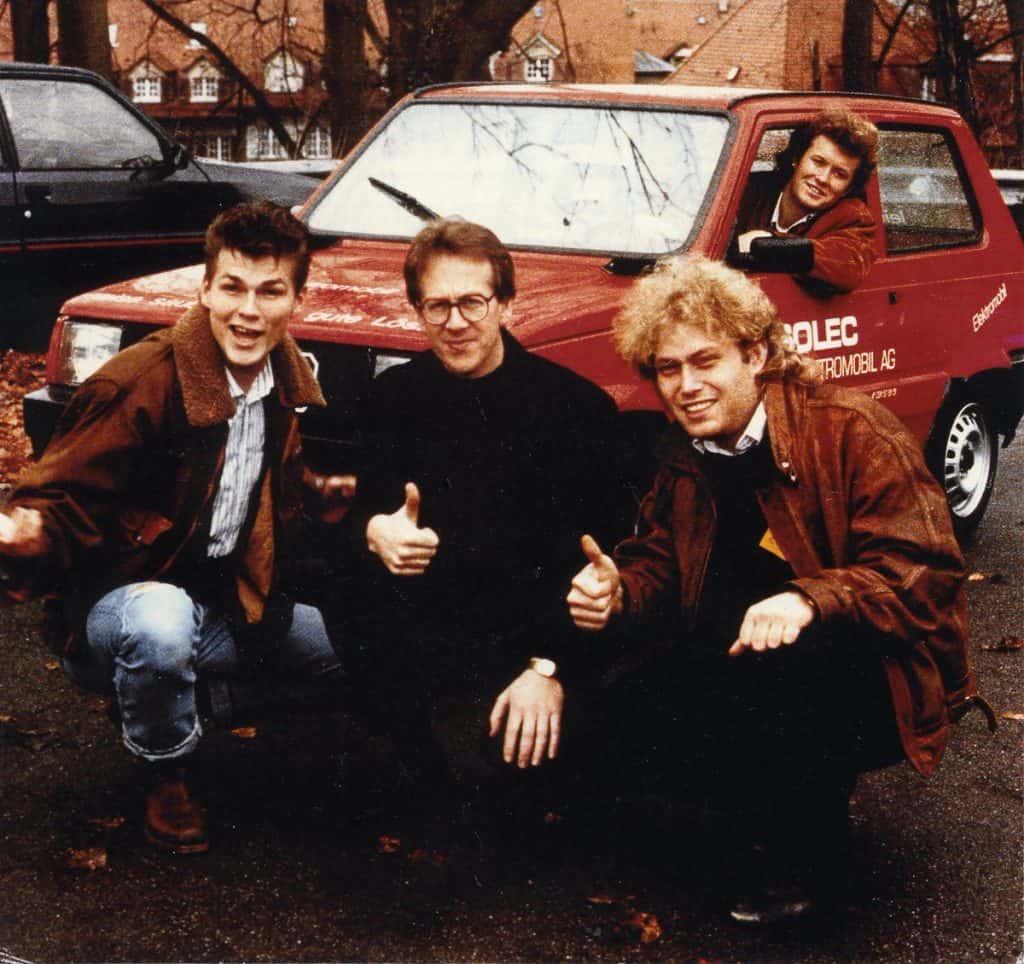 The following year, the government began implementing incentives for driving EVs, many of them closely resembling those that had been highlighted by the A-ha bandmates' joyride. Norway not only cleaned up its registration rules to allow EVs, it exempted electric vehicles from import and sales taxes. More incentives soon followed. In 1996, the government exempted electric vehicles from federal road taxes. In 1997, it eliminated tolls on highways and ferries for drivers of EVs. EVs got free public parking in 1999, and a few years after that, access to bus lanes to bypass traffic. 
The slow drip of incentives has been particularly effective in a country where owning a car is made to be intentionally onerous. Taxes, registration fees and other extras mean that a car that costs $30,000 in the U.S. can easily top $60,000 in Norway. Gas itself often sells for over $7 per gallon, and road tolls are exceptionally high. Most of these costs are partially or fully forgiven for electric cars.
Crushed by negative news?
Sign up for the Reasons to be Cheerful newsletter.
That the secret sauce to Norway's EV craze is plain old financial self-interest belies the notion that somehow only a Scandinavian nation could pull this off. It suggests that, with similar fiscal carrots and sticks, any country could do it. "Norwegians are not much more environmentally friendly than other countries," Christina Bu, secretary general of EV Norway, a non-profit representing electric car owners, told Green Car Reports. "The overwhelming majority of people purchasing EVs says the number one reason is economic."
These perks, in fact, have made electric vehicles so popular in Norway that the government — which sacrificed $840 million in revenues for its EV incentives in 2017 — has scaled some of them back. Tolls and public parking, for instance, were once completely free for EVs. But as of 2017, depending on the city, EV drivers can be charged up to 50 percent of the fee. 
Yet even with subsidies rolling back, EV sales in Norway continue to rise. In December 2020, 87 percent of all cars sold there were rechargeable. And the national government has set an extremely ambitious target for the near future: all new passenger cars registered in 2025 are to be emission-free.
The icing on the kringle is that nearly all of the voltage being used to charge Norway's 200,000 EVs is a soft, velvety shade of green. Over 98 percent of the country's electricity is generated from renewable sources (most of it hydropower) which means that not only are Norway's cars free of emissions, so is the energy that fuels them.