Charlotte Nichols couldn't imagine the emotional impact of a miscarriage until it happened to her last October, when she lost her second pregnancy at just 11 weeks.
"I was demoralized and it hit me so much harder than I ever thought," says the 37-year-old Nichols. "I was stuck in limbo between feeling heartbroken, frustrated and confused." 
One of the hardest parts of the experience, she recalls, was "suffering in silence due to the stigma of miscarriage." So, she did something most business owners might shy away from — she started talking about it to both her team and clients at Harvey & Hugo, the U.K.-based marketing and PR agency she launched 11 years ago. "It didn't make the pain go away, but I felt a weight off my chest," she says. 
Nichols's conversations opened her eyes to the need for more open discussions around miscarriage — even at work, often one of the least hospitable places to talk about trauma. But some workplaces are evolving, albeit slowly. Earlier this year, New Zealand became one of the first countries in the world to offer paid leave to women and their partners after a miscarriage. In other countries, individual companies have begun to implement similar policies. And conversations with women suggest that a small but growing number of workers are finding that the emotionally charged topic doesn't need to be kept secret among bosses and colleagues.
"As my team are mainly women younger than me, I wanted them to know they could come to me if it ever happened to them," says Nichols. "Some clients wished they'd never asked how my week was going, but that's the reason I wanted to be open."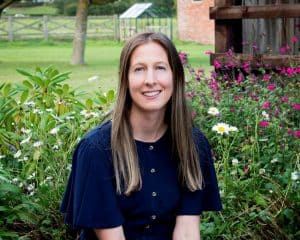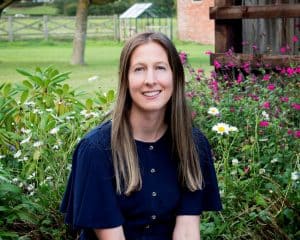 'My whole perspective shifted'
New Zealand's new law, passed unanimously by Parliament, mandates three days of miscarriage leave for women and their partners. "The grief that comes with miscarriage is not a sickness. It is a loss," said Labor Party MP Ginny Andersen, who introduced the bill. "That loss takes time — time to recover physically and time to recover mentally, time to recover with a partner."
Deirdre Golden, diversity and inclusion specialist at the consultancy Frost Included, believes this could be a watershed moment in shifting mindsets. She says New Zealand's move "recognizes the impact [of miscarriage] on a woman and her partner," and "could help to change attitudes to miscarriage," noting that it happens to around one in four pregnancies, a higher rate than many people are aware of.
That broader attitude change could prove to be more impactful than any particular company or government policy. Nichols, in fact, has chosen not to introduce an official miscarriage leave policy at her company — instead, she simply allows affected team members to take as much time off as they need. She hopes that creating a more open culture around miscarriage will not only support her workers, but tackle pregnancy discrimination, and ultimately, gender inequality in the workplace.
"I can totally understand women not wanting to speak about miscarriage in a typical workplace, as pregnancy does negatively affect our careers," says Nichols.
Few countries have meaningful policies offering paid leave for miscarriages. India technically does, but it excludes informal workers and only applies to larger companies, which means fewer than one percent of women benefit from it. There have been calls for the U.K. and the U.S. to introduce mandatory paid miscarriage leave, so far to no avail. As it stands, in most countries it has been down to progressive businesses to set the standard, such as Monzo Bank, Xero and Reward Gateway.
One such business is owned by Brittany England, who miscarried last year. As the owner of Oregon-based marketing agency Kinship Creative, she wanted to set an example by speaking openly to her staff at about her experience, as well as introducing an official paid miscarriage leave policy. Kinship's leave policy doesn't set a specific time frame, but encourages at least a week off.
"After I read about New Zealand's decision to provide paid leave to workers after a miscarriage, my whole perspective shifted. I knew I needed to take action," says 32-year-old England, who shared her story further in a blog post.
Crushed by negative news?
Sign up for the Reasons to be Cheerful newsletter.
"By embracing a policy that provides paid leave to employees during a miscarriage, for both partners, we're not only recognizing the emotional and physical hardship of the experience, we're normalizing the experience, for employees and managers."
England acknowledges the desire to remain anonymous when applying for miscarriage leave, but believes it's more important to challenge the reasons women fear speaking openly about it in the workplace. "We're still having the conversation about women fearing discrimination in the workplace based on being pregnant. We need to flip the script, and companies need to be at the helm of change." 
Indeed, all businesses I researched on this issue offer miscarriage leave with the option of anonymity, with affected employees able to go directly to HR confidentially, or apply anonymously through an internal portal.
It's the path I chose when I miscarried in 2018. I took a minimal amount of sick leave under the guise of general illness, despite still cramping, bleeding and feeling in a daze. I was in the process of transitioning from a temporary to a permanent contract and promotion, and I didn't want to jeopardize it by giving the impression I'd soon be abandoning the company for maternity leave and wasn't worth the investment.
Pregnancy discrimination is real, and it's highly likely that for every case that surfaces, far more go unreported. The ones we do know about are troubling. Just last month, U.K. real estate agent Alice Thompson was awarded about $247,000 by an employment tribunal for being denied flexible working to take her young daughter to daycare. Thompson claimed the negative treatment began as soon as she revealed her pregnancy. And last year, the beauty brand Liz Earle was ordered to pay out around $23,000 to former employee Helen Larkin, after making her redundant at eight months pregnant. Larkin was then contacted by hundreds of women who also experienced workplace discrimination while pregnant.
Anonymity versus openness is a fine line to walk. Anonymity gives people the confidence to take the time they need to recover, without feeling threatened by pregnancy-related repercussions. While openness can help change company cultures, it will only be forthcoming against the security of a company-wide miscarriage policy.
In Brittany England's example, the combination of openness and policy is already having the intended effect.
"I have been blown away by the response. Women and their partners have shared their personal stories with me about their grief, their loss, and the challenge or wins of navigating work while experiencing a miscarriage," she says. "Others have passed along my article to their HR or leadership teams, in hopes of encouraging change. And business leaders and owners have shared that they are working to change their policies to include miscarriage leave. These are all wins, and it's just the beginning of the conversation."