In 2002, Chris Morgan lost his wife to cancer. A British army veteran who had put in 24 years of service as a gunner in the Royal Artillery, he was already struggling with PTSD when she passed away, and the grief from the loss triggered a breakdown. In despair, Morgan contemplated taking his own life.
Instead, Morgan retreated to his shed, the typical six-foot-by-four-foot space you'd find in most British gardens. He began, as he describes it, "pottering around with bits of wood." He didn't have a specific project in mind, but working with the wood allowed him to start processing both his grief and his army experiences.
"It was my woodworking shed that was my safe place. And although I may not have done too much woodworking, it was just being in there that I knew helped," Morgan shared on the podcast Men's Sheds UK. "In fact, it saved my life."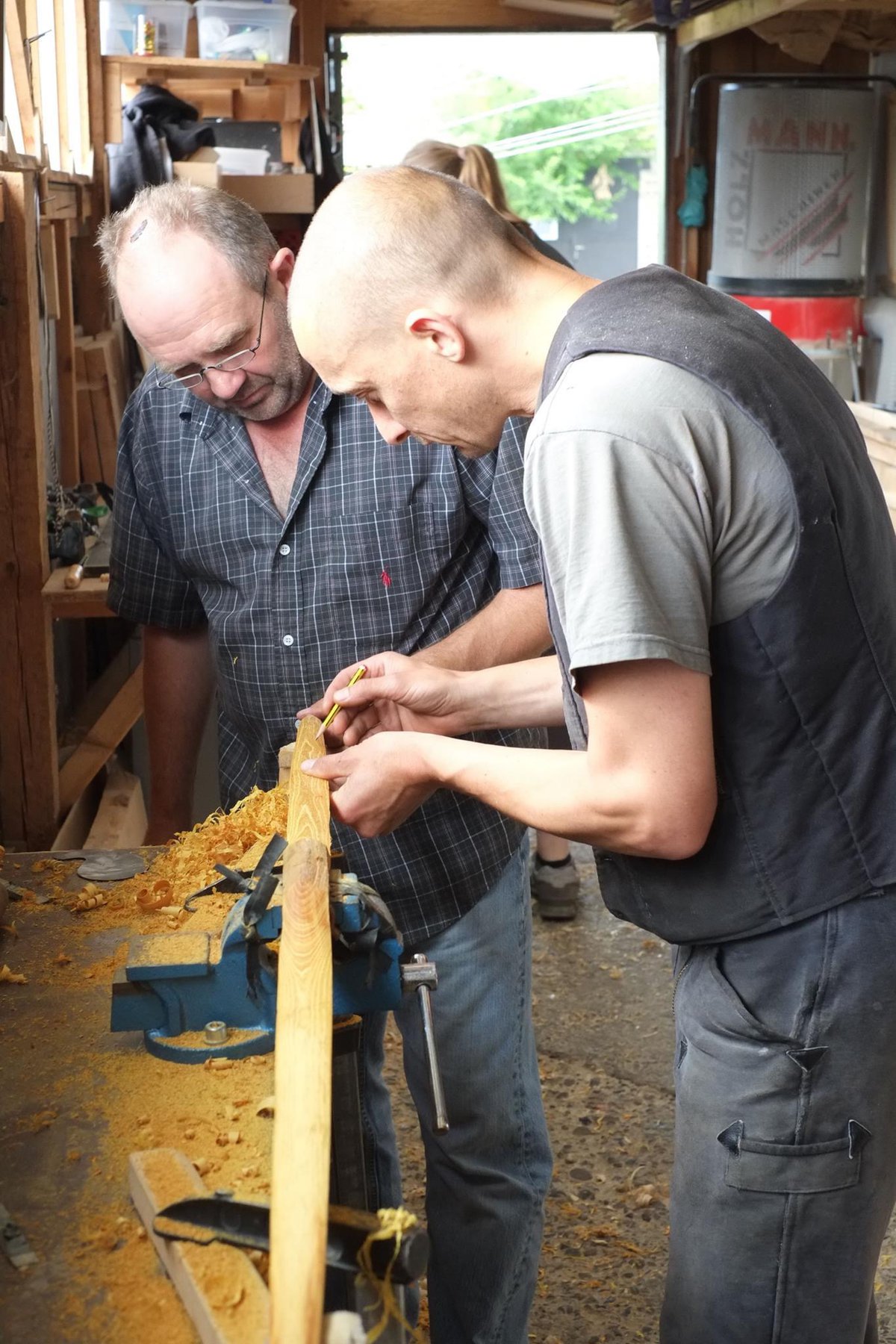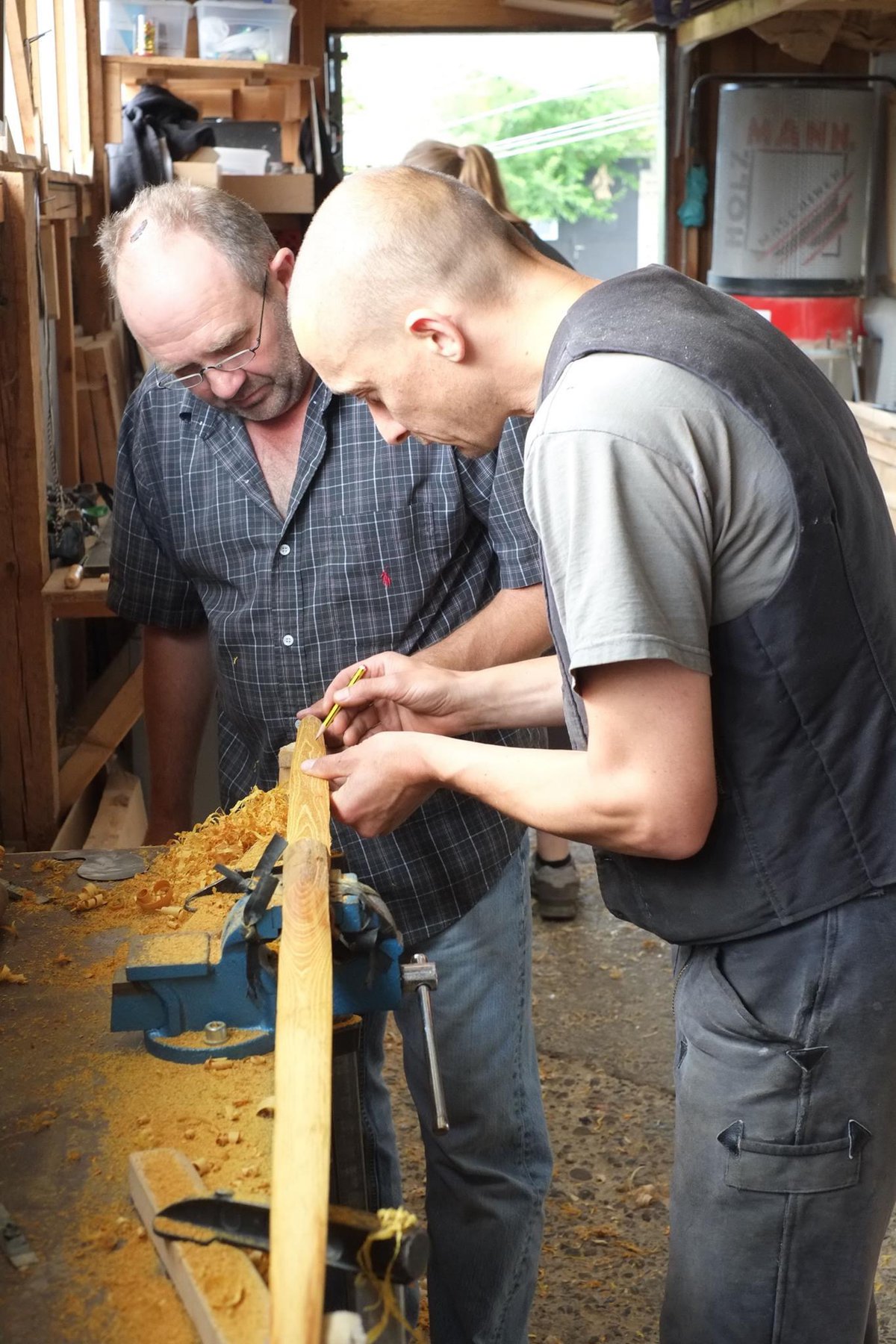 Little did Morgan know how his interest in woodwork would provide a lift to other veterans also struggling with mental health issues. Volunteering at a nature reserve in 2008, he held an impromptu spoon carving class for a group of visiting wounded soldiers. The spontaneous seminar became a weekly workshop, and ultimately evolved into a dedicated permanent woodworking seminar that has been known as Veterans Woodcraft since 2016.
Based in North Yorkshire, Veterans Woodcraft has since expanded to offer formal training courses, a training kitchen to teach cooking skills and a drop-in cafe, as well as quiet areas to provide more formalized support to service veterans with mental health issues, drawn, as Morgan was, to the therapeutic nature of woodworking.
"While you're doing this, you've got to concentrate on what you're doing. And it takes your mind off other issues, and for those couple of hours, you kind of relax. Once you start feeling better, it's like dropping a pebble in the water, and those ripples come back out, and you slowly get back into the community," Morgan said on the podcast.
"It's not an overnight cure. It could take people many years, but that two hours in the workshop can make a huge difference to their wellbeing."
Veterans Woodcraft is one of 3,000 so-called Men's Sheds scattered across the UK, Ireland, New Zealand, Canada, the US, Kenya and South Africa. The concept began in Australia in the 1990s to help tackle isolation and loneliness in predominantly older men. As Men's Sheds UK chief officer Charlie Bethel puts it, it's the difference between traditional counseling and support groups, which force men to open up — sometimes unsuccessfully — and what can happen when men bond over a shared interest in a familiar environment.
"If you put 12 men in a room and ask them to talk about their feelings, six will leave and the other six will try to find the corners," says Bethel. 
Crushed by negative news?
Sign up for the Reasons to be Cheerful newsletter.
On the other hand, he says, "If you put a broken lawnmower in the room and ask them to fix it, at the end of a couple of hours, you might not get a fixed lawnmower, but those 12 men will know each other intimately — they'll know the names of their partners, children or grandchildren, and what ails them. Men will talk shoulder to shoulder, but not necessarily face to face."
A male mental health crisis
Bethel says that of all the impacts he's seen from Men's Sheds in his five-year tenure, suicide prevention is the one that stands out the most. In a recent survey of 178 of the UK's 600 Men's Sheds, 25 percent of respondents said they had definitely saved a member's life, and 14 percent felt confident they had. 
It's a powerful result when you consider the UK's alarmingly high male suicide rate. Some 75 percent of recorded suicide deaths in 2020 were men, making it the biggest cause of death for males under 50 in the UK. Stats from 2022 reveal that around 14 percent of men experience depression, and while this is lower than women's rates, at 19 percent, men are less likely to seek help, as research from mental health charity Mind shows.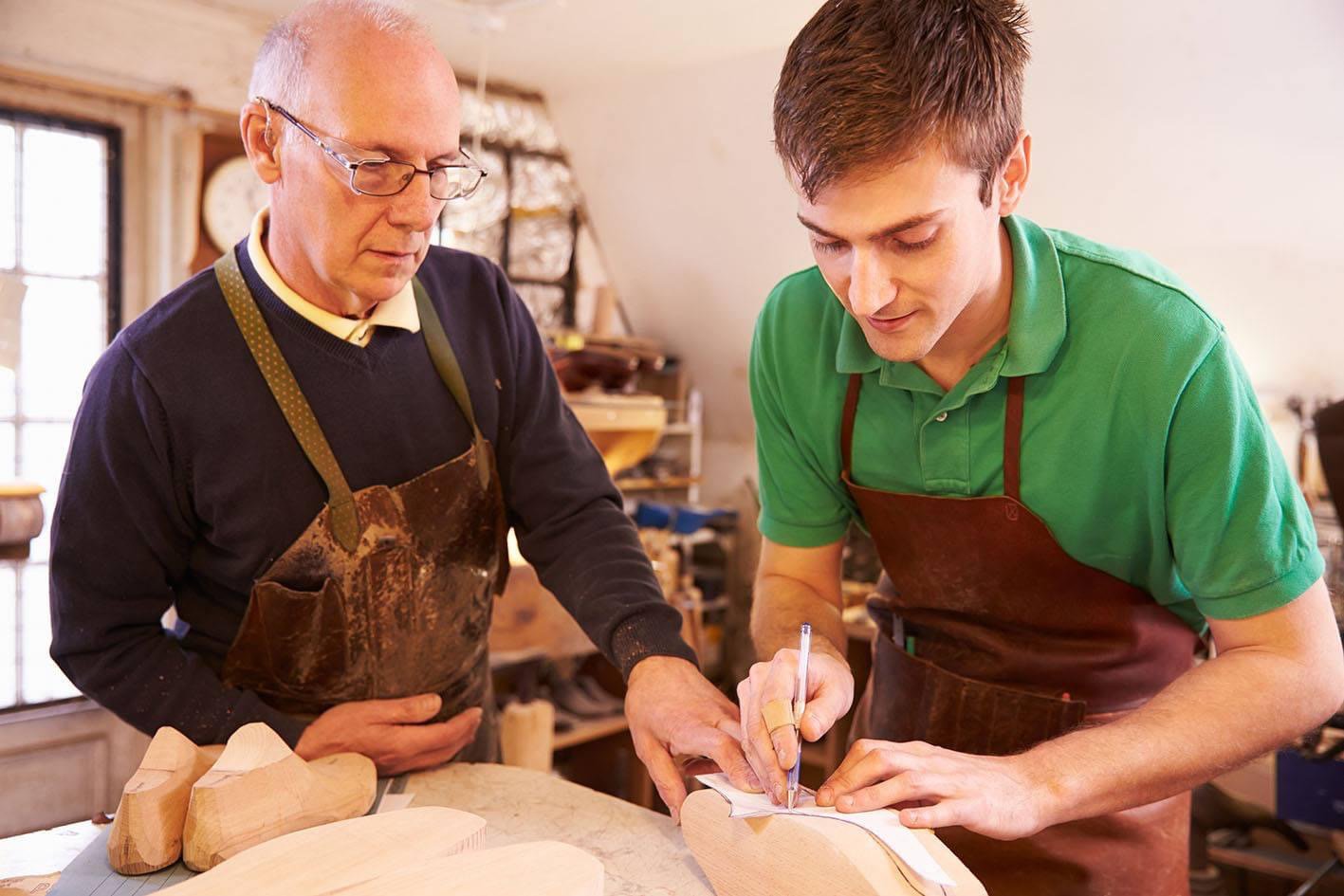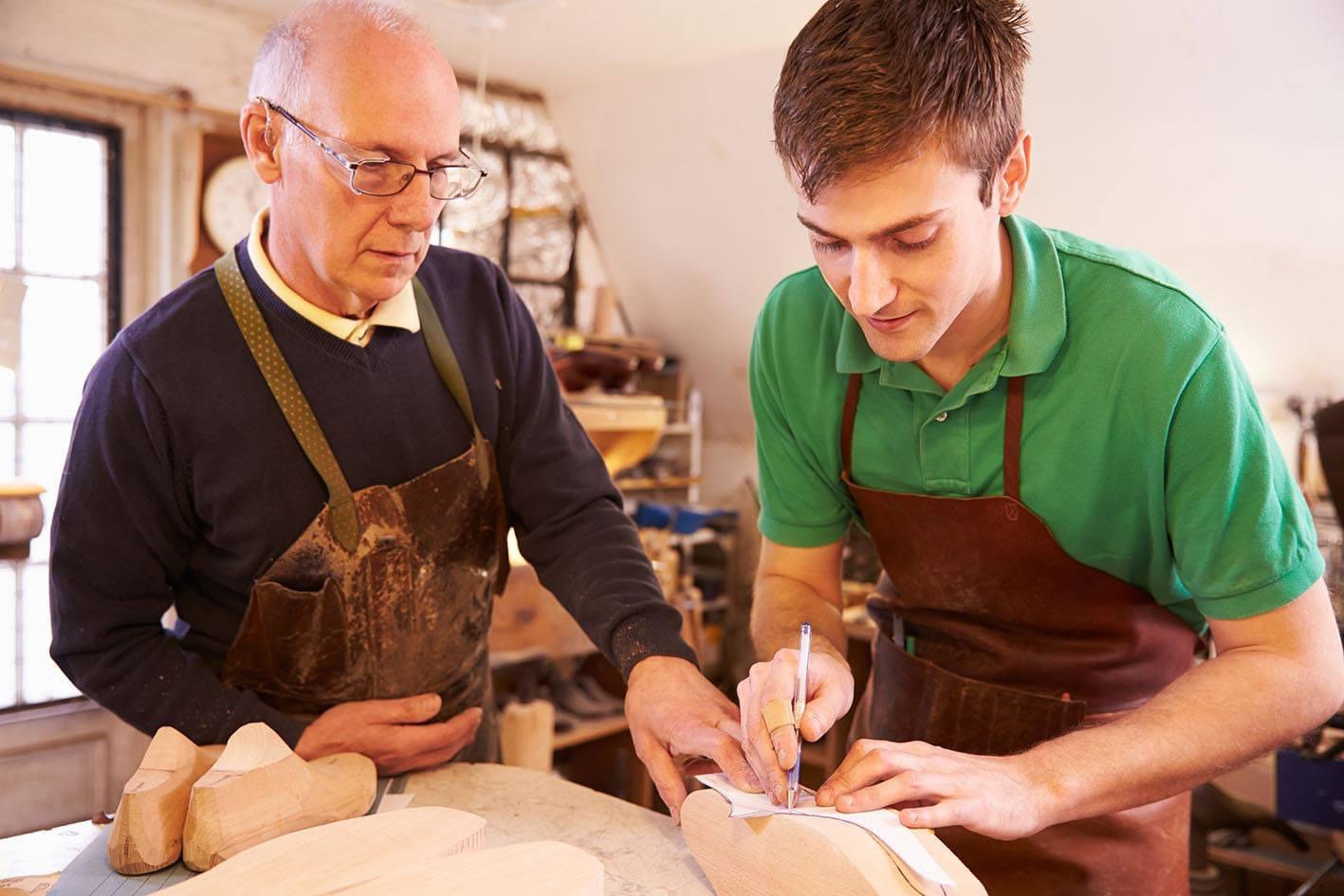 Among the UK's 13,000 Men's Shed members, Bethel has observed mental health issues stemming from a range of factors. Widowers often turn to their local Men's Shed looking for not just company, but support with basic life skills like cooking. Men's Sheds also provide purpose to members who've lost a sense of fulfillment since retiring from full-time work. Men's Sheds pair mental and physical health, with many raising awareness of illnesses like prostate cancer and diabetes. Bethel cites the story of a man who credits his eyesight being saved to being part of a Men's Shed, and fellow members urging him to seek medical treatment when he experienced difficulty seeing. 
Some Men's Sheds focus on particular demographics, like Morgan's work with PTSD sufferers. The Memory Shed in Wiltshire supports people with dementia, allowing members to work with trained volunteers on projects like bird boxes, outdoor planters and wooden animals. The Lancaster Men's Hub, which has expanded its activities from gardening and woodwork to walking football and lawn bowls, has also taken in a number of refugees that have become part of the community. Meanwhile in Lincolnshire, the Long Sutton Men's Shed has been providing skills development for local youth, resulting in it, and the Lancaster Men's Hub, being recognized at the recent Shed of the Year Awards in London. Corporate sponsors, like DIY retailer Wickes, support the wider Men's Sheds organization, providing supplies like tools and paint.
Spaces for sensitivity
Contrary to the name, women are welcome to become members of some sheds. But the importance of men having their own space shouldn't be underestimated, Bethel stresses.
"Removing women removes a lot of the bravado that I've seen when somebody brings a female partner to a shed. All of a sudden, the guy who was telling me earlier that he was lonely changes his language straight away, and the peacock feathers start to fly, even subconsciously," Bethel says.
"Yes, we can be accused of lots of stereotypes. But there's a reason some of those stereotypes exist. There are differences in the mind, soul and body [between men and women]. So we have to make sure we don't miss them."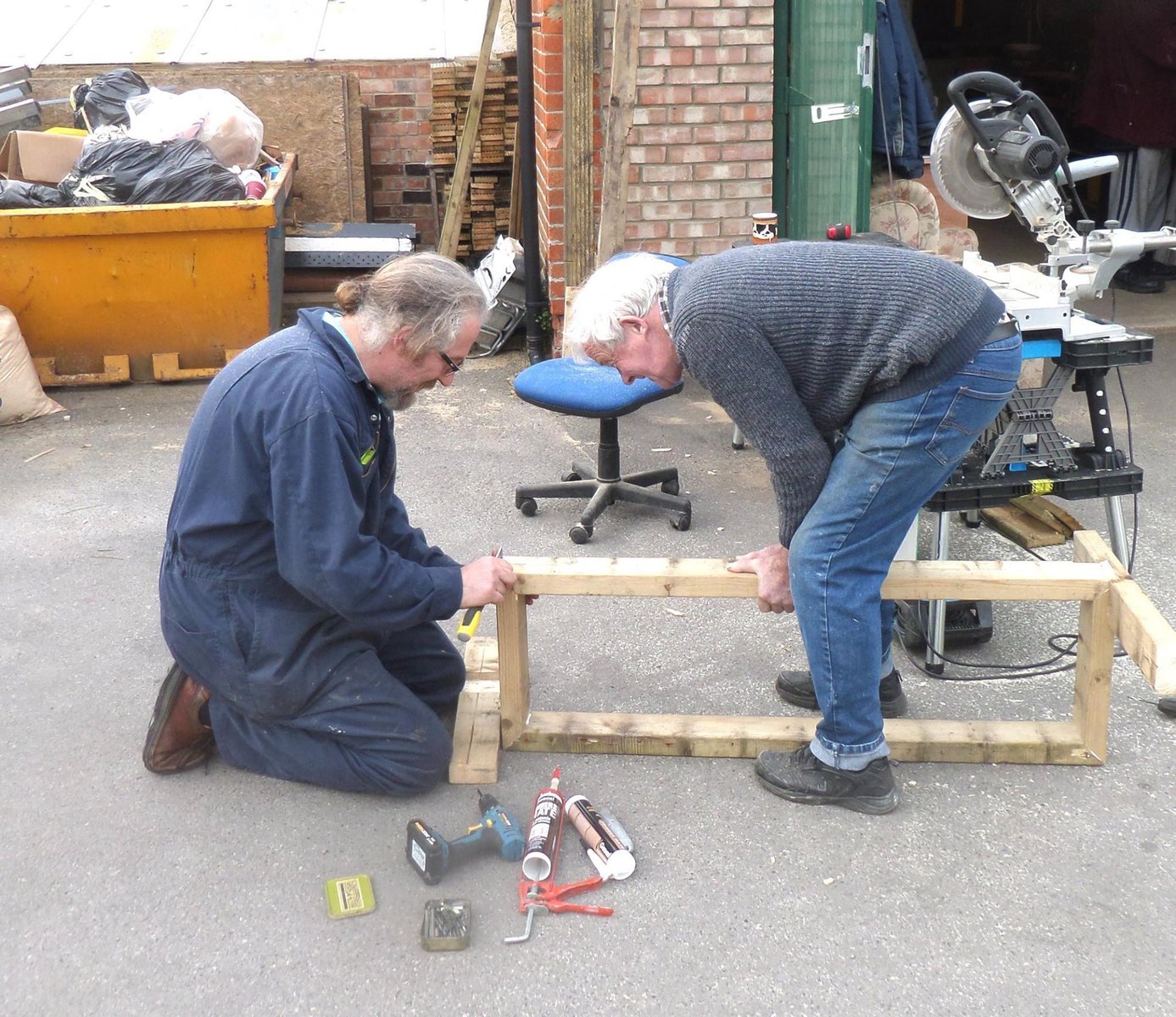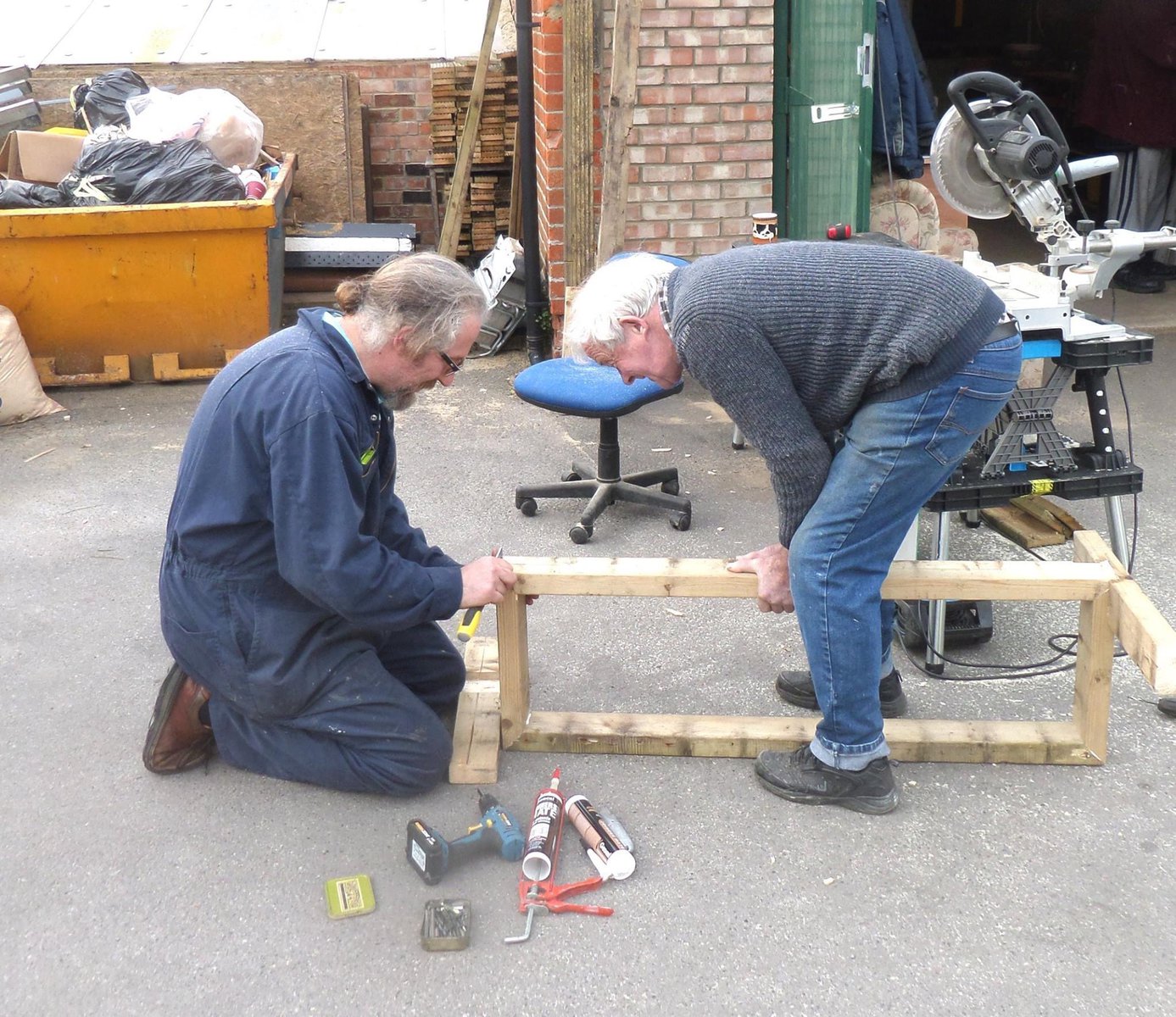 The efforts of 13,000 Men's Sheds members aren't just resulting in wood and metal work projects piling up on the shelves. Many of the sheds are booked solid with requests from the wider community, like building xylophones for a local school that couldn't afford new musical instruments for the students, refurbishing bicycles to help unemployed people travel to job interviews, and cleaning used football boots to donate to disadvantaged children. Some sheds have also taken to opening in the evenings to cater to a growing demand from younger men, recognizing the prevalence of suicide in British men under 50.
Bethel hopes to set up a further 1,900 Men's Sheds across the UK over the next 10 years, convinced that every British town should have one.
"It's part of the jigsaw that we're trying to piece together across society, to provide these spaces," Bethel reflects. "There's something very special about making things. You have Maslow's hierarchy of needs, like food, water and shelter, and I think creating is a necessary thing too — the self esteem that comes from either helping somebody else, or creating something yourself."