In 2013, in the conference room of a Dublin hotel, 100 individuals came together to discuss changing the course of their country's history.
It was Ireland's first "citizens' assembly," a civic experiment in which 100 randomly selected citizens spent several consecutive weekends studying and discussing the issue of same-sex marriage. When it was over, the group tasked with making an official recommendation to the government on the question of whether Ireland should legalize same-sex marriage offered their answer: a resounding yes. This prompted the government to hold a national referendum on the question two years later. It passed, and same-sex marriage became legal in a country where previously it was prohibited in the constitution and the power of the Catholic Church had made reform seem unlikely. 
This is the power of citizen assemblies, in which a group of citizens varied by gender, age, ethnicity, location and social background can thoughtfully probe an issue and develop recommendations for legislators — sometimes pushing them to catch up with public opinion on difficult issues.
Ireland's is just one example of this democratic model that is gaining traction in ways large and small across the globe, and has the potential to change how policy is made and how governments are held accountable.
In many places citizen assemblies are still in the "proof of concept" phase, playing out as temporary pilots in smaller cities and communities. Here are four places where groups of citizens have deliberated issues in an attempt to change policies and mindsets where they live.
Fortaleza, Brazil
The city of Fortaleza once had a problem that plagues many cities in Brazil: large waste, such as building materials and furniture, was tossed into streets, sidewalks and alleyways.  The issue was costing the city more than R$100 million (USD$18 million) annually by late 2019. So Fortaleza convened a "citizens' council" to examine the city's approach to garbage.
Selected as a representative slice of the city's population of 2.6 million, the 40-member council spent five Saturdays in late 2019 in conversation with sanitation workers, councillors, recycling experts and, ultimately, each other. They scrutinized the city's status quo solution: disposal points at which such material was collected; in exchange for dropping it off, residents got a small break on their energy bills. 
"But all these drop-off points were empty," says Silvia Cervellini, co-founder of Delibera, the Brazilian NGO that helped organize the citizens' council. The council concluded that the drop-off points were too dispersed and the waste too large. Plus, many families in Fortaleza didn't have cars. 
"The citizens had very simple ideas," says Cervellini. "It was funny: they heard from all these [sanitation workers, recyclers and councillors] and then asked them, 'Why aren't you working together?'"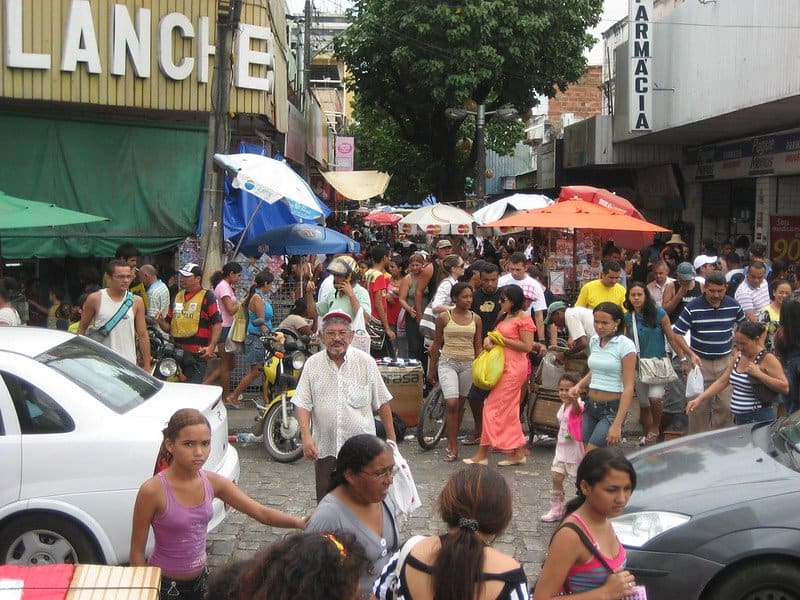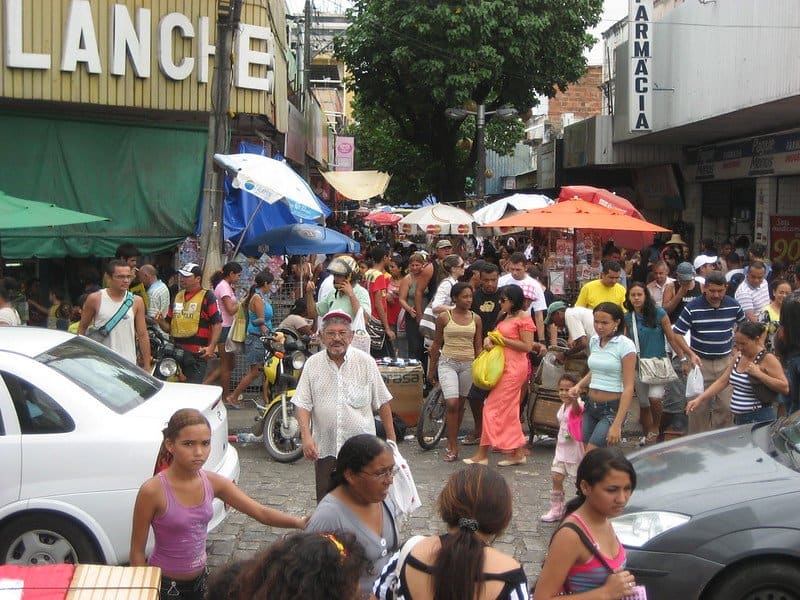 The council eventually agreed on 19 recommendations, including more localized recycling points at schools and supermarkets, as well as replacing the energy credits with hard cash. They also proposed that sanitation workers take responsibility for delivering large waste to any drop-off points reachable only by car.
In March 2020, the mayor unveiled the local government's plan, which incorporated the assembly's recommendations. Days later, the pandemic struck. So for the time being, the plan is on hold.
But Cervellini recently held talks with the authorities and says they remain committed to implementing the plan once the pandemic eases. In fact, they are already organizing a second citizens' council — this one focused on social justice and inequality. Other cities, like Belém and Niterói, have followed Fortaleza's lead and are planning their own citizens' councils, also focused on social justice. 
In Brazil, polarized by political divides, Cervellini says the good-natured discussions within the citizens' councils can provide an example for the country's politicians to follow.
"Everybody involved thought the citizen recommendations were really, really smart and made total sense, and they were feasible, they weren't crazy," she says. "It has given us a reputation to say, 'Look, it works.'" 
Bududa and Butaleja, Uganda
In 2016, two Ugandan districts engaged in a deliberative polling initiative run by Makerere University in the capital city of Kampala. The idea was simple: Rather than poll the entire population on issues that affect them, the initiative would gather a representative sample of citizens, give them the knowledge and time to discuss the issues in depth, and then ask them what they thought the government should do.
The deliberations took place in the Bududa and Butaleja districts of the Mount Elgon region, an area where many women and girls get no formal education and most people work in subsistence farming. Each of the two districts formed an assembly that reflected this demographic reality — almost two-thirds of those taking part had only primary education, while nine percent had no formal education at all.
Crushed by negative news?
Sign up for the Reasons to be Cheerful newsletter.
The groups were given 36 policy options for deliberation covering topics of resettlement, land management and population pressure — all pertinent issues in a densely populated area prone to natural disasters. The participants were offered comprehensive information about the topics, and then time to discuss them and weigh the pros and cons of various approaches. Both before and after the weekend of deliberations, they provided the organizers their opinions on what should be done. 
In both districts, the deliberations led to significant viewpoint shifts in 11 of the policies. For instance, support for raising funds for local disaster management committees jumped from 58 percent to 79 percent. And opinions in favor of rezoning high-risk flooding areas as no-settlement zones rose by 21 percentage points.
The deliberations also led to nearly unanimous support (99%) among Bududa's assembly for the community to encourage girls, as well as boys, to go to school. This led to a proposal for one-room classrooms to be built in remote areas after the discussions revealed that many girls were kept home because their parents feared they may be assaulted on their long journeys to schools in more urban areas. 
According to Alice Liu, deputy director of Stanford University's Center for Deliberative Democracy (CDD), which supported the project, the citizen's proposals are being "seriously considered" by the authorities, but whether action will follow remains to be seen. 
One tangible impact, however, was other African countries deciding to follow Uganda's lead. "The Uganda projects have already helped inspire subsequent Deliberative Polls in Ghana, in Senegal, and in Tanzania," according to a CDD report.
"We need not leave it only to stakeholders and elites to speak for the people," the report continues. "With the right design, the people can speak for themselves."
France
France's experiment with citizen assemblies illustrates not only their potential, but also their limitations — particularly in cases where the recommendations are non-binding.
Last year, 150 randomly selected French citizens drew up far-reaching proposals for a climate bill aimed at cutting the country's emissions by 40 percent. President Emmanuel Macron convened the assembly after widespread protests in 2018 against (among other things) France's energy policies. The participants ultimately came up with well over a hundred proposals, from regulating advertising on polluting products to cutting taxes on train tickets. 
But because of a somewhat clumsy execution, the endeavor ended up putting a spotlight on the friction between citizens and government rather than alleviating it. 
Macron had vowed that the assembly's proposals would be submitted "unfiltered" to parliament. In the end, however, only about 40 percent of the recommendations were sent through. When participants complained, Macron seemed to dismiss their concerns — and diminish their work. "You can't say that just because 150 citizens wrote something, it's the Bible or the Koran," he said.   
Despite this, citizen assembly experts believe the climate bill assembly was worthwhile. "I think President Macron has been a little bit unlucky that the coverage hasn't been accurate," says Iain Walker, executive director at research organization newDemocracy, which has organized citizen assembly pilot projects in Malawi, Brazil and North Macedonia. "It's only reasonable that parliament debates and discusses the proposals. It isn't an expert process — there will be gaps." 
Walker sees citizen assemblies as "complementary" to our political systems, not replacements for them.
"My criteria for success is, 'Did the decision change?'" he says. "As a result of the President Macron project, some decisions in France will have changed."
Poland
According to Graham Smith, professor of politics at the University of Westminster, citizens' assemblies in Poland are among the world's most empowered. 
The story of Poland's citizens' assemblies begins in the city of Gdansk, where, in 2017, the local authorities offered the public a remarkable commitment: any recommendations to receive 80 percent support from  a citizens' assembly would be considered binding.
Marcin Gerwin, who coordinated the initial assemblies and has since published a guide to organizing similar projects, said the binding commitment is now a minimum expectation for many Polish citizens' assemblies.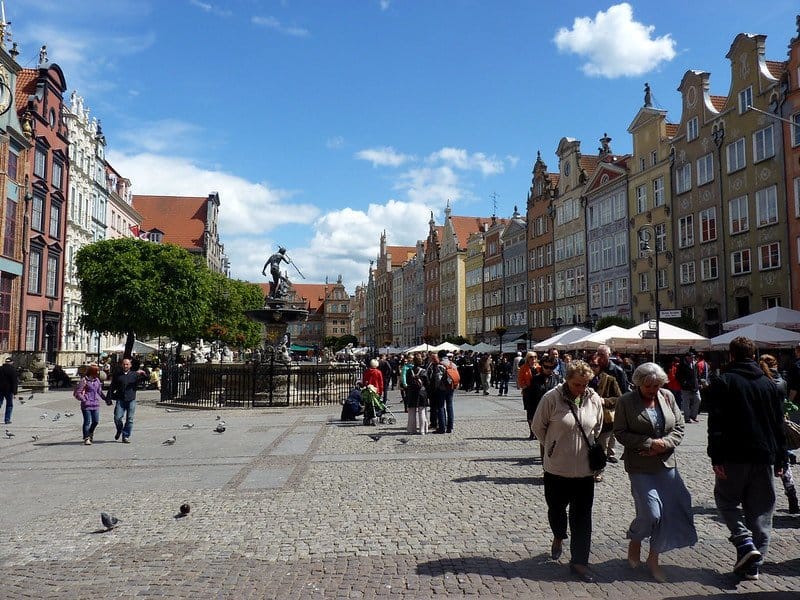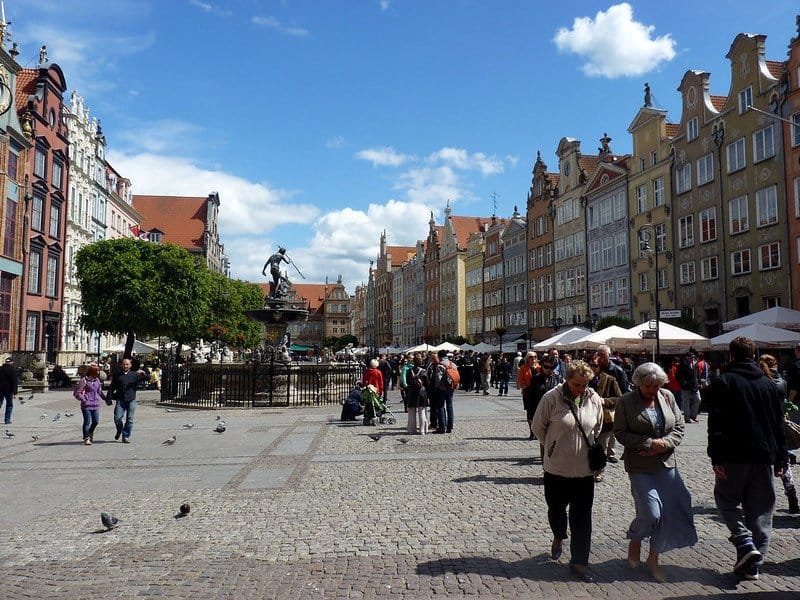 In Gdansk, Gerwin, who had previously organized non-binding citizens' assemblies in the city without the involvement of the local authorities , approached the then-mayor Pawel Adamowicz after his government had responded poorly to floods caused by an unprecedented 150 millimetres of rain within 24 hours. Adamowicz, a political veteran, had become more open to connecting with his constituents as his career progressed, Gerwin says. Adamowicz agreed to the proposal almost immediately and, over four weekend days, the citizens' assembly in Gdansk met to determine how the city should mitigate future flooding.
A series of key recommendations — ranging from a $40 million investment in infrastructure and monitoring systems to an educational campaign highlighting emergency resources — met the assembly's 80 percent threshold support level. Two more assemblies quickly followed, tackling the topics of air pollution and LGBTQ rights. 
A year after the first assembly, heavy rainfall returned and, according to a report authored by Gerwin, "the municipality was better prepared to respond."
"One of the basic premises of the model from Gdańsk is that democracy should be about bringing the best out of people," wrote Gerwin. "It should be also efficient and provide well-thought-out, informed decisions for the common good." 
There have since been, or currently are, assemblies in Warsaw, Poznan, Wroclaw and Krakow focusing on a range of issues from public transportation to LGBTQ rights.