Katharina Zitzmann hadn't used her old bicycle in a long time. "It was a gift for my communion," says the 24-year-old from Pfersdorf, Germany. When she was younger, she would occasionally ride it to school or to the public swimming pool. But today she works at a deli 10 miles away in Bad Kissingen, a spa town known for its wellness resorts and mineral springs in the hilly Bavarian countryside. No train or bus connects her village to the city of 22,000. And to cycle there, says Zitzmann, who spends all day on her feet as a saleswoman and waitress, "would have been too strenuous for me." 
But that changed in June 2019 when Zitzmann purchased an electric-assist mountain bike. Ever since, she's pedaled to work every morning, switching on the bike's electric motor when climbing uphill. Or not — sometimes, she says, when she's feeling particularly energized, she'll conquer the hills without it. "This way I can dosage out the sporting challenge well and not arrive at work exhausted," she says.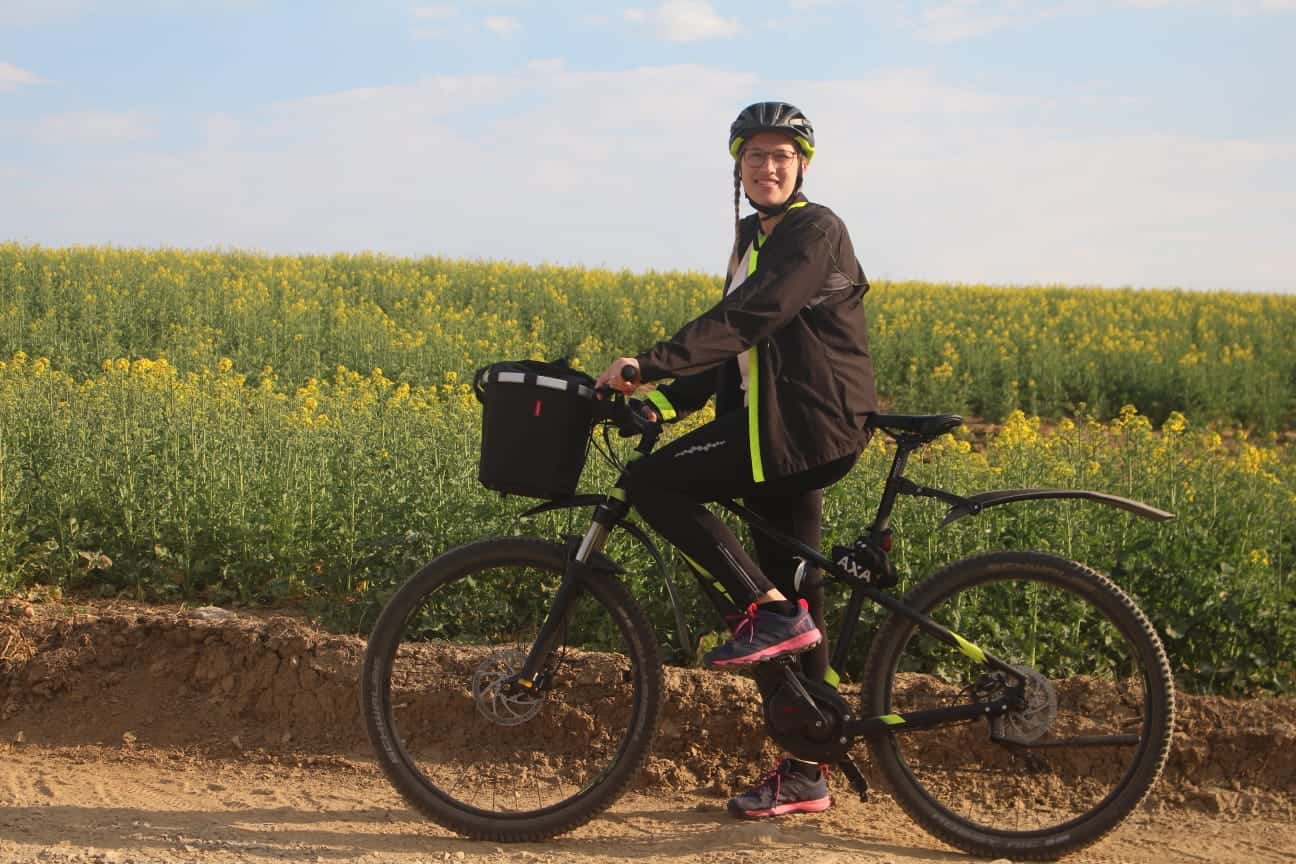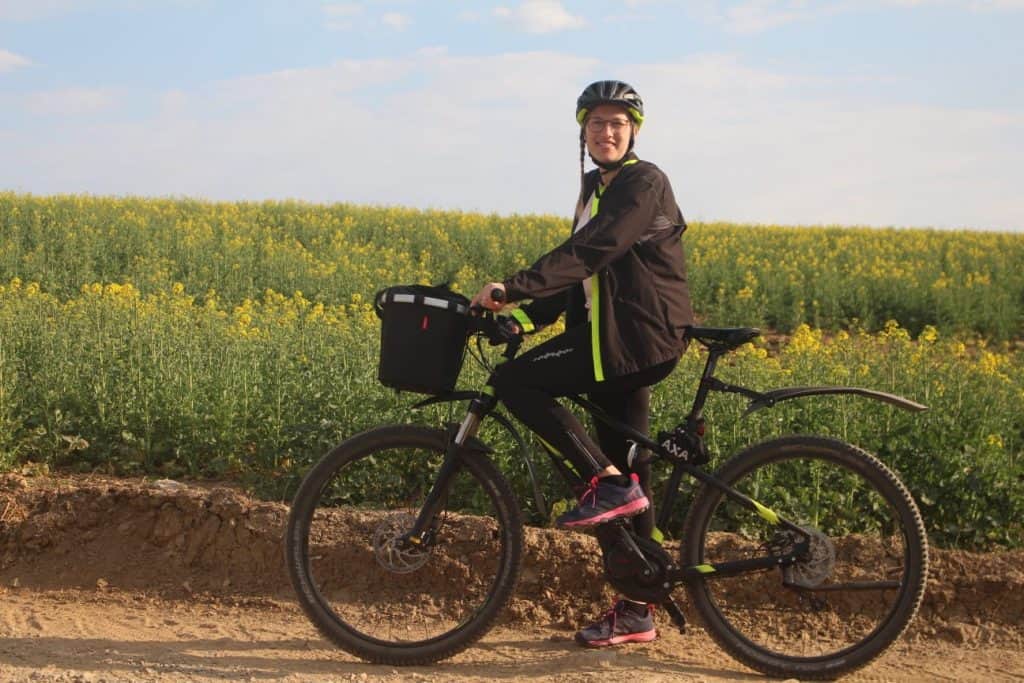 On the contrary. Zitzmann's commute now takes place on a bike path that runs past meadows and through a small forest, providing an invigorating start to her day. "I meet other people, hear the birds chirping, breathe fresh air — I am in a good mood and wide awake," says Zitzmann, who used to struggle with her weight.
Even before the pandemic, an e-bike boom was underway in Germany. In 2017, 720,000 e-bikes were sold here. In 2018 sales climbed to 980,000,  and then to 1.36 million in 2019. In the first few months of 2020, sales were already trending 30 percent higher. Nearly all of these bikes have only a small engine to assist the rider when pedaling becomes too tough.
Initially, e-bikes in Europe were seen mainly as a device for senior citizens. Today, they've caught fire among younger riders, according to an industry report by e-bike manufacturer Shimano Steps. The report found that one in four Europeans now either owns an e-bike or plans to buy one this year. The new users ride longer distances in their everyday lives, many of them commuting to work. More people are also using them during the winter months, which are becoming milder due to climate change.
According to city planners, the uptake in e-bike utilization holds considerable potential to reduce car use. "Many new e-bike users have previously driven their cars," says Andreas Knie, an expert on traffic at the Technical University of Berlin and the Berlin Social Science Center. 
Crushed by negative news?
Sign up for the Reasons to be Cheerful newsletter.
There's reason to believe the e-bike boom has room to grow. Of those who aren't yet riding, according to the Shimano Steps report, only 19 percent say it's because they don't want to. A far more common reason is cost — 40 percent of those surveyed said they couldn't afford to purchase an e-bike, which can cost several thousand dollars.
To fix this, a growing number of European countries are subsidizing e-bike purchases. The governments of Austria and Luxembourg will chip in 350 euros. France, home to the world's most famous cycling race, ponies up 200 euros. Scandinavia is even more generous. In Norway and Sweden, subsidies of around 1,000 euros have triggered a considerable e-biking boom. Between September 2017 and August 2018, for example, the Swedes bought 103,000 e-bikes — a considerable number for a country with only about 10 million residents. Sweden's subsidy came with a surprise: Since the subsidy ended at the end of 2018, demand for e-bikes has remained high. Analysts expected sales to fall by up to 50 percent, but the slump didn't materialize.
The development of high-quality yet affordable models has also driven growth. "In the past, you could buy either cheap e-bikes from the DIY store for 380 euros or very high-quality models for 5,000 euros," says Knie. Now, well-built, middle-of-the-road models aimed at the average commuter can be bought for between 2,000 and 3,000 euros. 
Even in a relatively prosperous country like Germany, this is still a hefty price tag. Luckily, many German employees, like Katharina Zitzmann, don't have to spend it. Zitzmann drives a company bike that her employer leases to her through Deutsche Dienstrad, a firm specializing in workplace bicycle leases. Her company retains 25 euros of her monthly salary, and when the contract expires after two years, Zitzmann can buy the 3,000 euro bike outright for just 300 euros. "That was a decisive incentive for me and many of my colleagues," she says. The concept was presented to the 60 employees at a company party. Today, 15 of them use an e-bike.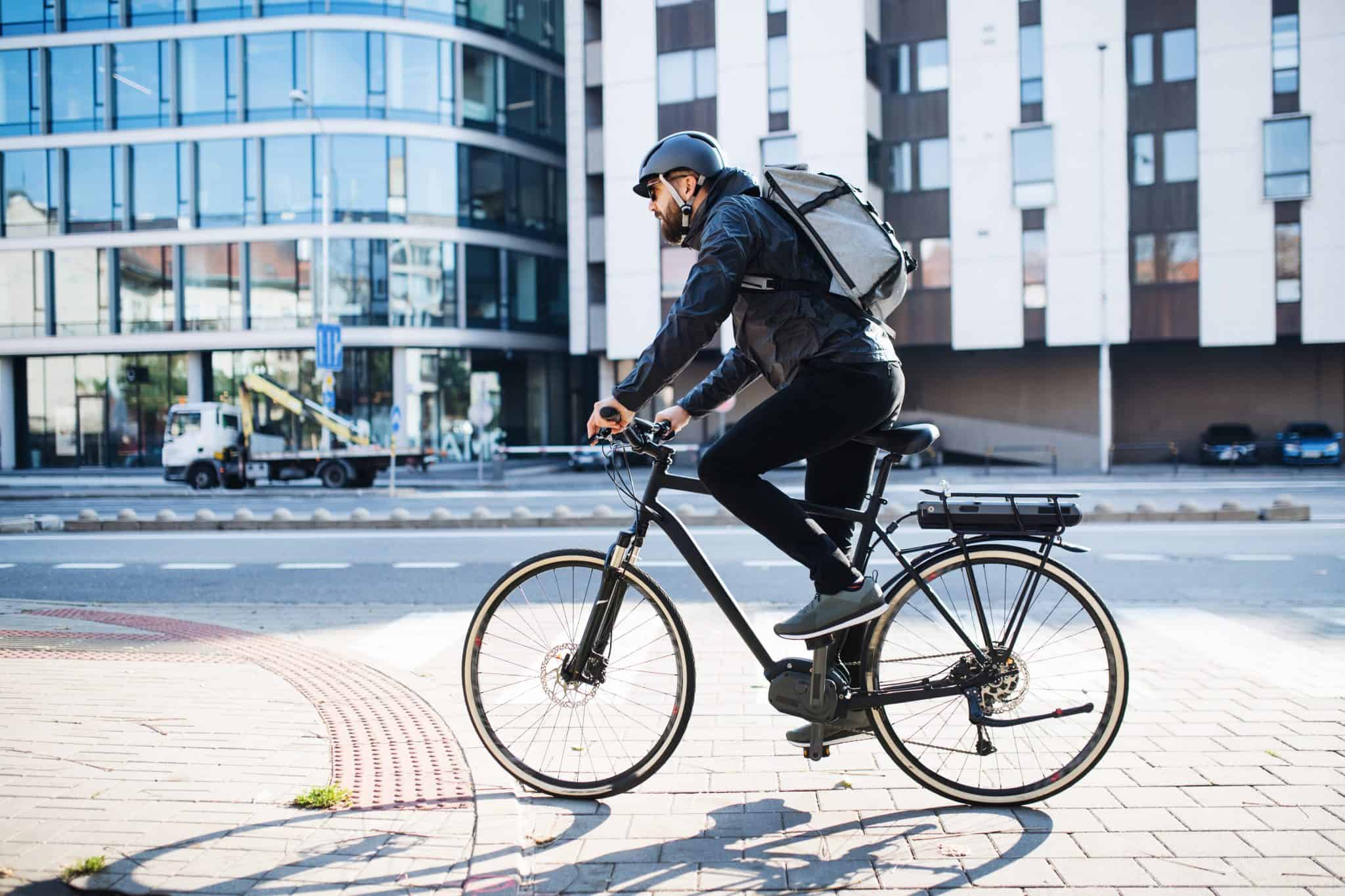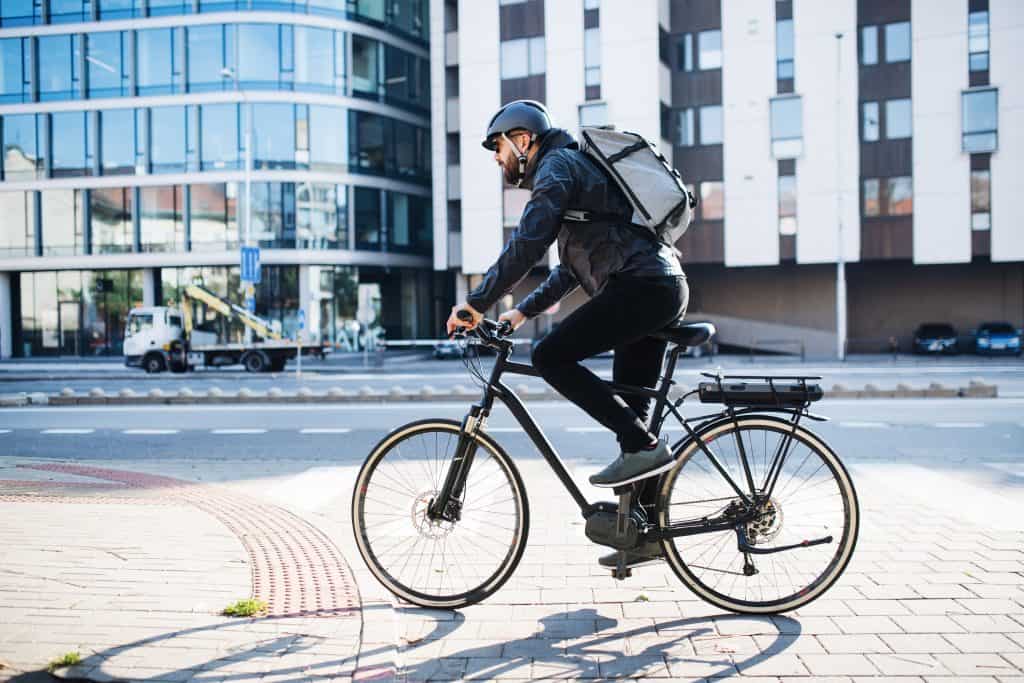 According to Christina Diem-Puello, managing director of Deutsche Dienstrad, there are 1.6 million employees in Germany riding employer-provided e-bikes, 200,000 of which are provided by her company. Diem-Puello comes from a bicycle dynasty. Over a century ago her great-grandfather founded the company that became Winora Staiger, one of Germany's largest bicycle manufacturers. Her mother developed the well-known mountain bike brand Haibike in 1995, and 15 years later, launched the first mountain e-bikes on the market.
Diem-Puello was responsible for Haibike's U.S. distribution. Twelve years ago she returned to Germany, and began to build up her bike leasing business. E-bikes initially comprised only 10 percent of the models she leased. "Today, that ratio has reversed," Diem-Puello says. In 2020 in particular, demand has exploded. "We expect to broker up to 450,000 leased e-bikes this year."
The pandemic certainly plays a role in this. But in Diem-Puello's opinion, increased awareness of health and environmental issues has been an even bigger driver of the change.
Thanks to her e-bike, Katharina Zitzmann now gets into her car only half as often. She is also increasingly foregoing it in her free time, on excursions with her husband or visits to family and friends. "At 550 kilometers per month, I drive only half as much by car as before." For her, the environmental benefits sparked her personal mobility change. "We young people have to live with this world even longer."