British comedy writer Emily-Jane Clark is best known for penning the BBC sketch "Women have told everyone to just f**k off." But that sharp humor is a world away from her experience of motherhood 10 years ago — when her baby's continuous crying had her in a "constant state of panic."
"The sound of my daughter crying filled me with anxiety, and all these horrible thoughts would come into my head," Clark says. Her newborn daughter went through a stage of waking up crying at night every half hour, she recalls, compounding the sinking sense that she was a terrible parent that simply wasn't up to the job.
"I was overwhelmed by the idea that this is it forever now, and it's all down to me to keep this baby alive, but I couldn't do it. It was confusing, because you think, 'am I feeling like this because I'm exhausted and sleep deprived, or am I depressed?' I couldn't work out what was causing what."
Eventually, Clark was referred by a health professional to Home-Start UK, an organization that offers weekly home visits to struggling parents for as long as they need it. That face-to-face support, Clark believes, "saved my sanity."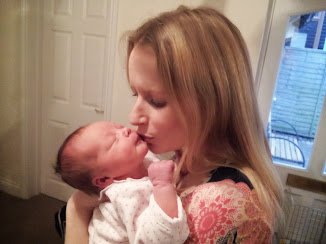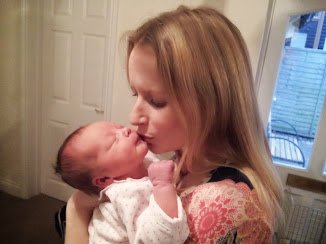 Organizations like Home-Start are often little known and underfunded, but provide an essential service. They give reassurance, advice, more specialist support, and sometimes, just a break while a stressed parent takes some time out. Many are available to anyone, regardless of income level or background. 
Cry-sis, a volunteer-run UK hotline is available from morning to late evening for a small per-minute fee (to help cover their costs). Also in the UK, infant crying resource program ICON helps educate health professionals across the country on what information to give to new parents. In Germany, Austria, Switzerland and Luxembourg, the "Schreibaby Ambulanz" — which translates to "Crybaby Outpatient Clinic" — offers phone support and a home visit within 48 hours. 
Likewise, the Fussy Baby Network in the US, which runs in Chicago, Denver, Phoenix, Seattle, Berkeley and Oakland has infant specialists who take calls via a "warmline" between 9 a.m. and 5 p.m. weekdays, promising a call back within 48 hours and a home visitor soon after if needed.
More than just advice
Infant crying can be an incredibly traumatic experience for parents, says Emily A. Anderson.
"The crying itself is a very intense physiological experience, and the traumatic aspect comes from feeling trapped, because you feel like you can't do anything else, and you don't know when it's going to end and if you can get through it. That can be really hard for parents," says Anderson, who works at Cooper House in Seattle, where clinicians help parents tackle the social, emotional and behavioral challenges of infancy and early childhood. In addition to their therapy services, they run a Fussy Baby warmline and a free home visiting service sustained by grant funding.
In Anderson's experience, while some calls to the warmline are related to sleep and feeding issues, most are about excessive crying and the associated stress. To that end, the Fussy Baby approach is about more than just providing expert advice, Anderson says. 
She notes that Linda Gilkerson, a professor at the Erikson Institute in Chicago, where Fussy Baby launched, developed the program in response to her observation of many parents' concerns about excessive crying being dismissed. 
"What she was discovering was that many parents were having the experience of going to their pediatrician, and being told, 'They're fine — they're just a baby, there's nothing wrong with them, you're worrying too much,'" says Anderson.
"There's a lot of dismissing. But what parents were reporting is that when someone just listened — didn't try to solve the problem and give lots of advice, but were simply with them to empathize with how hard it was — that's what helped."
Helping parents be better equipped to tackle child behavioral issues later on also has benefits, Anderson adds. Cooper House clinicians have noted that often parents who bring children in for therapy to address behavioral issues reveal the new client cried a lot as an infant.     
"We saw enough of a pattern that we felt if we could get in there early and help parents feel more competent and empowered, it can set them up for a different trajectory," she says. "It doesn't mean their child is not going to be tricky in the future, but it changes their narrative of, 'I am helpless in the face of this' to 'I know where to meet this child.'"
Changing the culture
Ensuring parents are supported to cope with crying babies is one goal of support services, but ICON in the UK also wants to reduce instances of abusive head trauma in babies. Founder Suzanne Smith's research showed that "shaken baby syndrome" harms around 34 in 100,000 babies, potentially causing severe injuries and even death. 
In 2020, Smith wrote that "the typical trigger to a baby being shaken is the caregiver's inability to stop an infant crying." Studies show men are more likely to be accused of this than women. That's why ICON wants to reach more men with its message of normalizing crying and support to cope with it, through social media campaigns, leaving literature in public spaces like barber shops and with men's groups, and changing the mindset of health visitors and midwives to be more inclusive of fathers. 
Crushed by negative news?
Sign up for the Reasons to be Cheerful newsletter.
"The culture of our health service delivery needs to change to reach men too, and involve them more in child health and welfare," says Smith. Independent research teams at Bristol University and Bristol Children's Hospital are currently studying whether this intervention is helping reduce shaken baby cases. It will be difficult to know the true measure of ICON's efforts, Smith says, given how crises like the coronavirus pandemic, and now the rising cost of living, weaken people's coping mechanisms.
As price hikes bite harder across the UK, in parallel with the onset of winter, Home-Start, the service that helped Emily-Jane Clark and that she now volunteers with, is expecting demand to rise from the thousands of weekly home visits it currently does. This will stretch its 10,000 volunteers to maximum capacity. Home-Start project lead Alex Corgier is concerned the organization's resources won't be increased in line with the anticipated spike. (They are funded by the government, charity partners and the National Lottery Community Fund.) But she hopes what they do have in place can continue to "hold the hands that hold the hands."
"I'm always struck by how the simplicity of just being there for somebody can have such a profound positive effect on their wellbeing. If a new parent is telling you they can't settle the baby, and they don't know what they're doing, a volunteer could sit down with a family and review all the information about crying. Babies cry a lot, and that's not because people are bad parents," says Corgier. "It's about normalizing that, and concentrating on all the great stuff a parent is doing, so they can recognize that, too."