It was late May in a conference room at Capital City Public Charter School and Nia Reese, an eighth grader dressed in a business suit, guided her audience through a PowerPoint presentation. She talked about her academic achievements, then segued to a project on gun violence and its toll on teenagers in her community.
"A struggle I had," she said, her voice suddenly shaking, "was taking an emotional risk and talking about things I don't usually talk about: how gun violence has affected people that I love."
Nia took a moment to compose herself. She was halfway through the 40-minute talk. Her objective? To persuade a three-person panel of educators and community members that she was ready to graduate to Capital City's high school program in the fall.
Nia is a good student with solid academic grades. But at this school, that's not enough. The presentation, for which she spent months preparing, is required of all eighth graders who wish to continue on to the campus' high school. While Capital City takes pride in preparing students academically for that next step, teachers and staff place an emphasis on ensuring that these young people are emotionally ready as well — with the social skills, like strength of character, resilience and integrity, needed to succeed.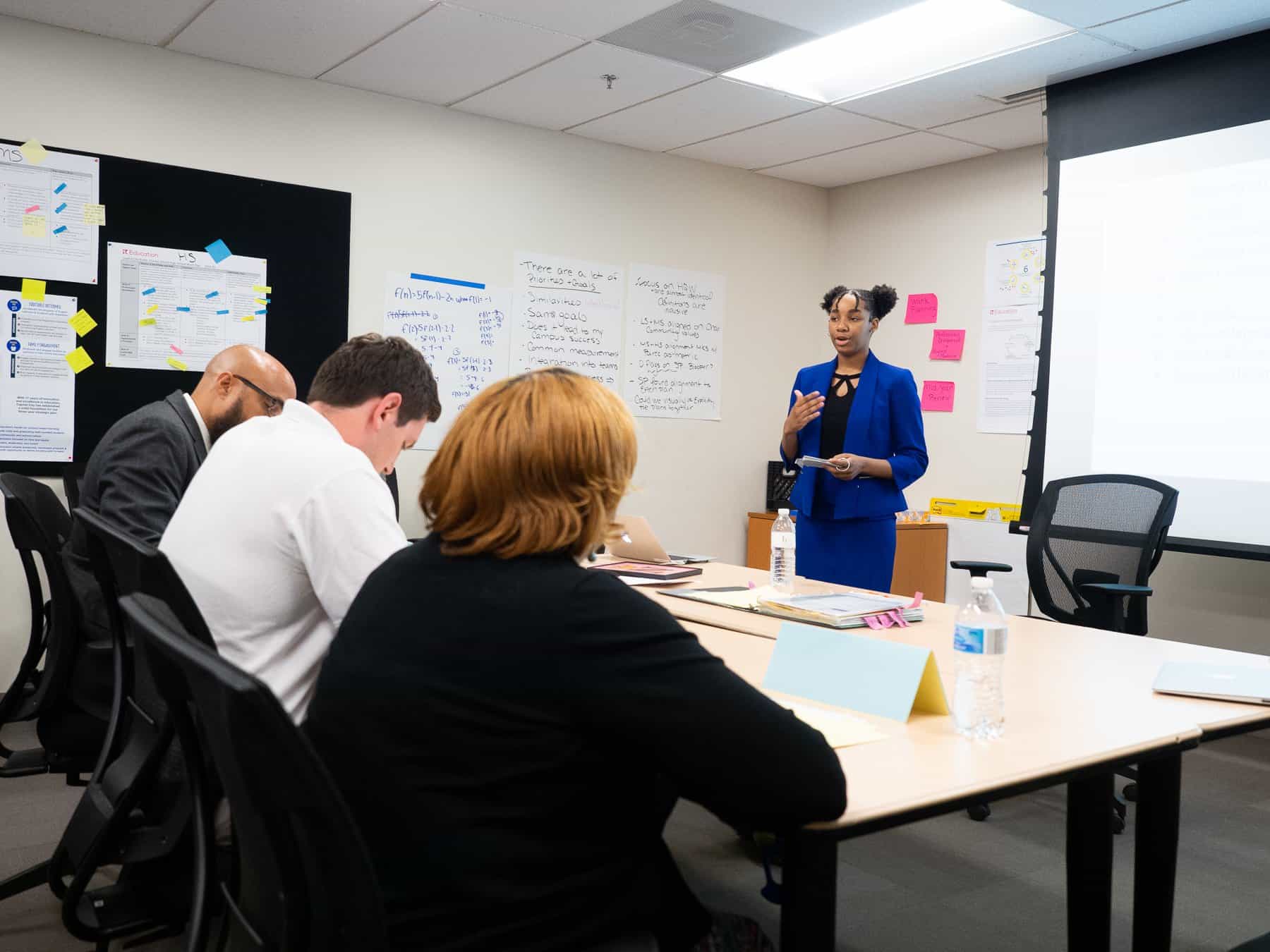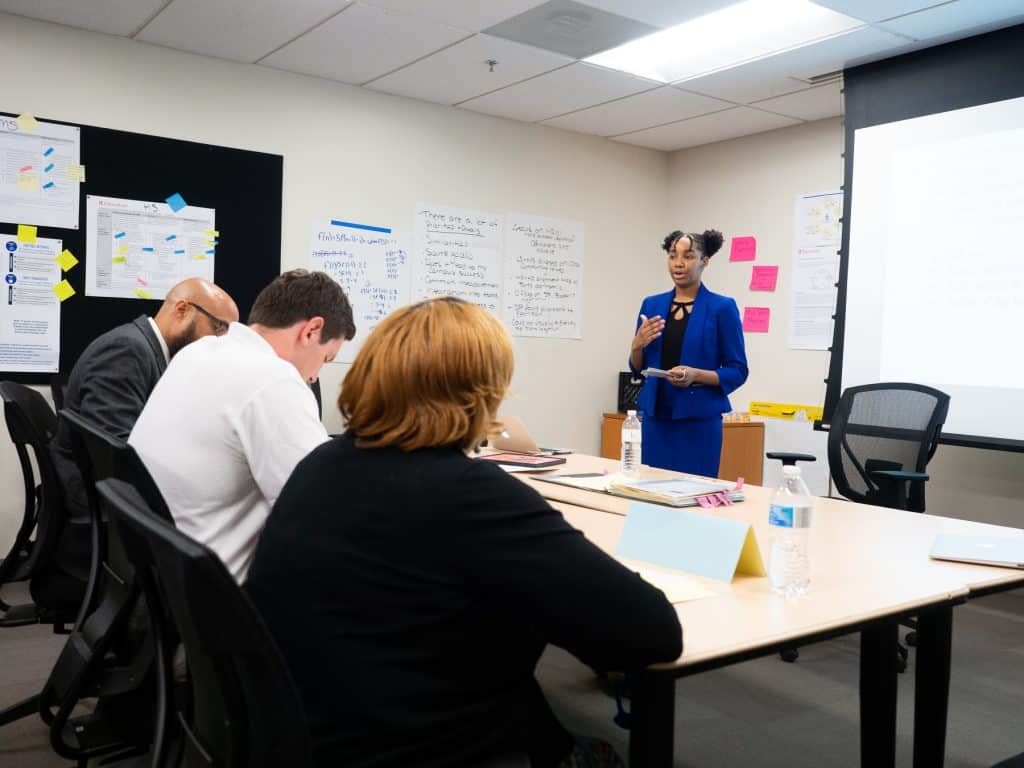 At Capital City, a 19-year old school in northwest D.C., a growing trend called social and emotional learning (SEL, as it's commonly known) is woven into daily interactions between adults and students and integrated into classroom content. After completing a challenging science project, for example, students might be given the opportunity to reflect on not just the academic material, but on how they adopted strategies of perseverance or problem-solving to overcome obstacles that arose along the way.
Increasingly, it is these social and emotional skills — like perseverance and collaboration — that are seen as key to success in college and the workplace. Yet many employers say graduates lack these skills.
Capital City's students are different. "We don't question why students come to school to learn academics," said Laina Cox, Capital City's middle school principal. "And I see SEL the exact same way."
Teaching for the Real World
Spurred by brain research that has shown a strong connection between the social and emotional skills of students and their cognitive development, more schools across the country are emphasizing "soft skills" such as communication, collaboration, self-awareness and problem-solving.
Capital City is often cited by advocates of social and emotional learning for its commitment to putting these skills on a par with homework and exam scores. In addition to traditional academic grades, student report cards include marks from 1 to 4 on qualities such as organization, timeliness and accountability. While distilling character-based attributes to number grades has its skeptics, Capital City officials said the approach not only helps students gauge their progress, but signals just how important these skills are to their futures. 
Students talk about this so-called "character data" on a regular basis: in parent conferences, with their teachers, and during schoolwide "equity days," where students discuss topics like religion and sexual orientation and participate in activities designed to build compassion and empathy. For Nia, the portfolio presentation represented a high-stakes opportunity to demonstrate her own character. She was being evaluated not only on her achievements over the last three years, but on her ability to communicate them effectively and put them in the context of her personal growth. Students who fail to receive a positive evaluation are given detailed feedback on where they need to improve and an opportunity to present again.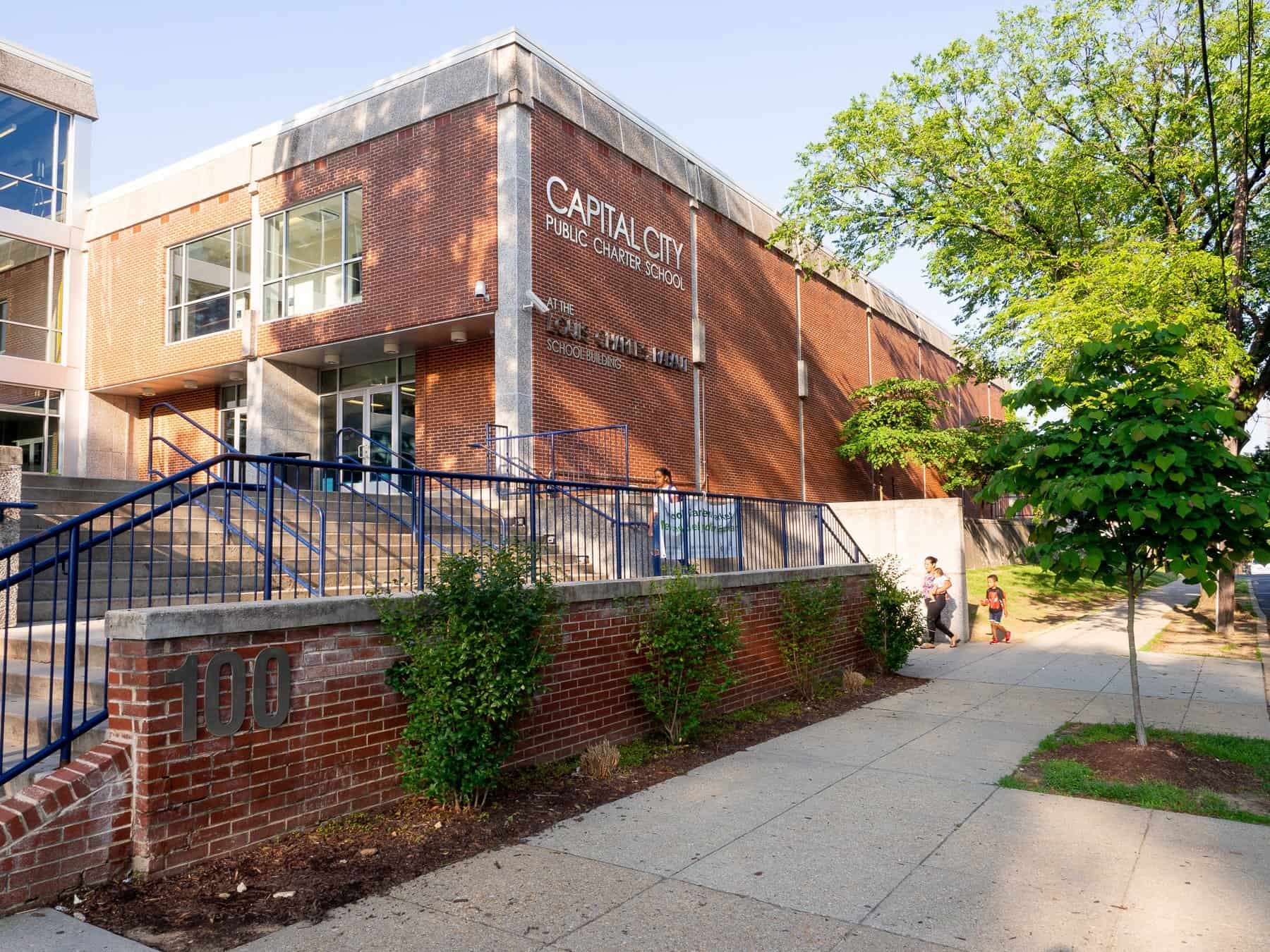 Students describe the process of rewriting and revising as a prerequisite for submitting high-quality work. When reflecting on their time at Capital City, many students are quick to link outcomes like good grades to personal characteristics of persistence, self-confidence and the ability to manage their time wisely.
In addition to their academic classes, students have a daily advisory class (led by one of their current teachers) in groups limited to no more than 10. The advisory class is designed as a space where students are encouraged to discuss whatever's on their minds — not just academic issues, but personal issues too. Sharing their stories, and listening to the experiences of their peers, can help build a level of trust and respect that teachers say is key to allowing students thrive both socially and academically.
"Without the social-emotional part I would have dropped out," said 18-year-old Kimberly Hernandez, class of 2019. "In my family, a lot of people don't really graduate from high school. There were various times at Capital City where I was just like, 'Man I wanna drop out. It's getting really hard.' The students here, the teachers, the staff itself they were just like you have to stay, you have to work harder. I'm really proud of myself because I didn't think I was going to make it this far in the first place."
A Solid Report Card, with Room for Improvement
The obstacles to implementing SEL are significant. It requires resources and training at a time when many districts are struggling to provide the basics. There are critics who contend that instilling social values in students is the purview of parents not schools, and others who fear that SEL could easily be used as yet another way to punish low-income students of color who don't conform to behavioral norms.
Hayden Frederick-Clarke, director of cultural proficiency at Boston Public Schools, likewise stressed that schools need to be careful about imposing the cultural norms of white teachers onto students from other backgrounds. Otherwise, he said, social and emotional learning can turn into "acculturation and assimilation activities."
Capital City educators said they take steps to ensure that their process is fair and geared toward helping students improve. Students are measured on traits like reflection and accountability in the context of their academic work, school officials said. A research-heavy science project that involves numerous revisions and multiple draft deadlines, for example, provides an opportunity for a student to demonstrate organization and punctuality skills. A group project that ends in a class presentation will call upon a student's communication abilities.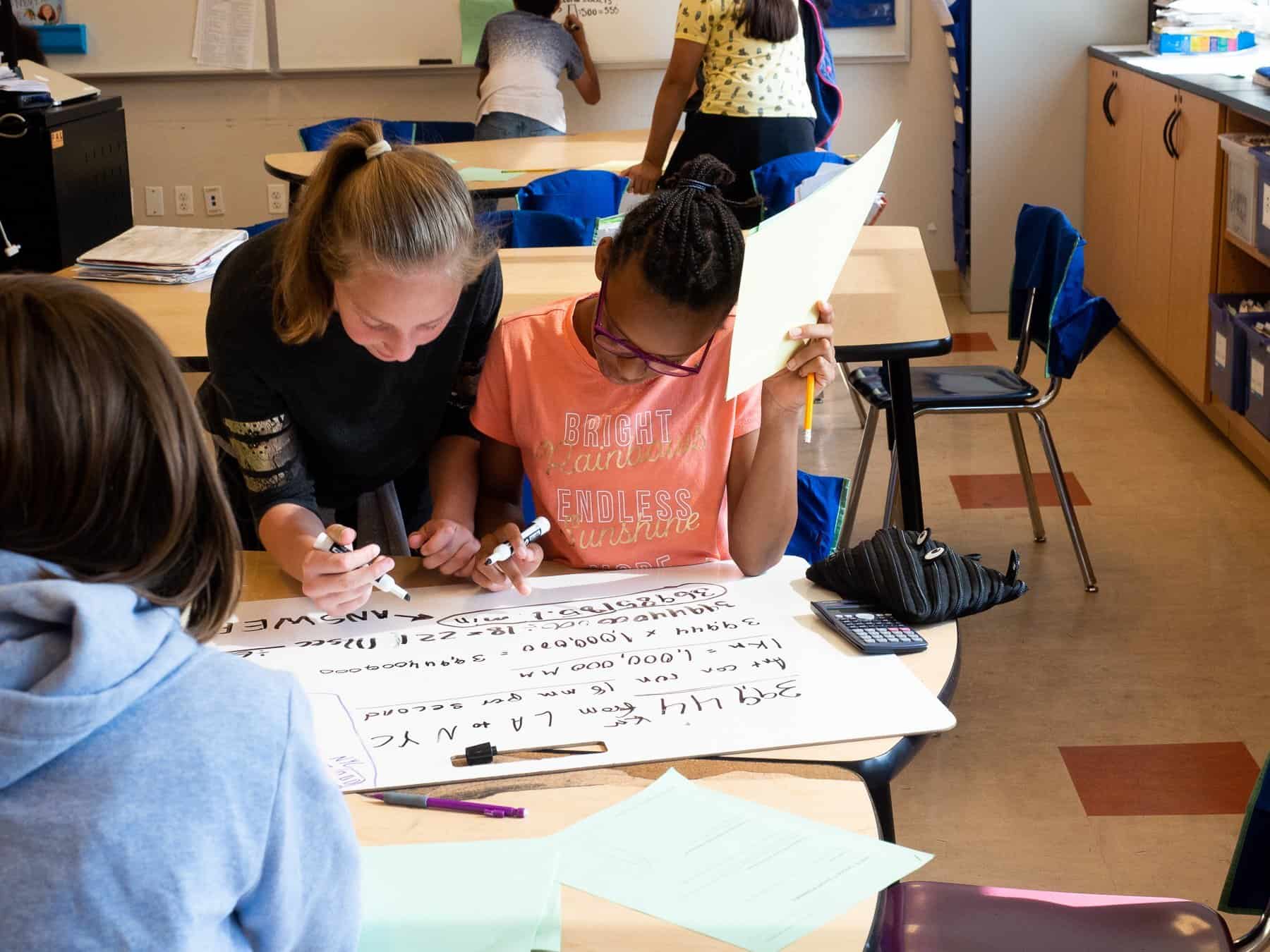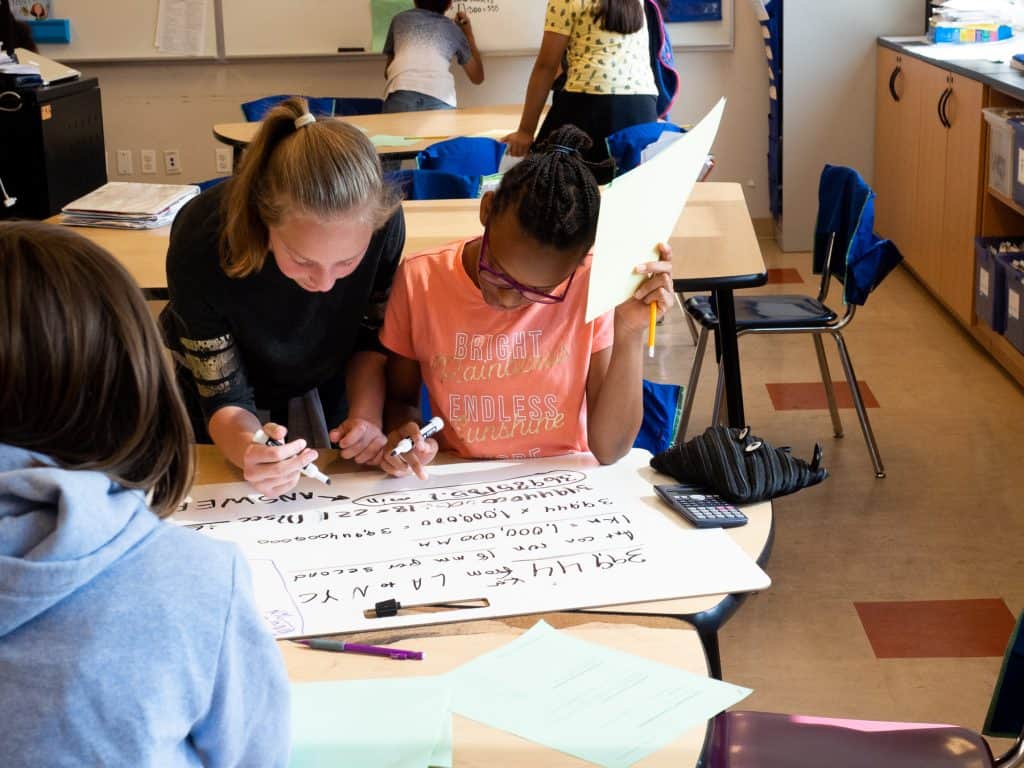 Another big challenge is determining how to measure social and emotional development in the first place. Unlike algebra or world history, there is no bubble sheet by which to judge students' soft skills, let alone evaluate their growth over time. And even if there were standardized measures for traits like integrity and compassion, whose cultural norms should be used to judge the results?
Either way, the results at Capital City are hard to argue with. In the majority black and Latino pre-K-12 school of roughly 1,000 students, 74 percent of whom come from low-income households, 100 percent of graduating seniors are accepted to college, officials said. The four- and five-year high school graduation rates of 86 percent and 98 percent, respectively, exceed city averages, as does attendance in both the middle school and high school.
The results continue after graduation. Of its first class of seniors in 2012, 45 percent received a college degree within six years, according to documents provided by the school, far above the 14 percent nationwide average for low-income students. School leaders say their near-term goal is to increase that number to 60 percent, in line with the national average for all students. For subsequent graduating classes, the school's latest figures indicate that 71 percent of students are still enrolled in college.
Students also discuss "character data" on more subjective qualities like integrity and character, but they don't receive grades in these areas. The focus is on more concrete qualities like organization and timeliness in the context of their academic studies.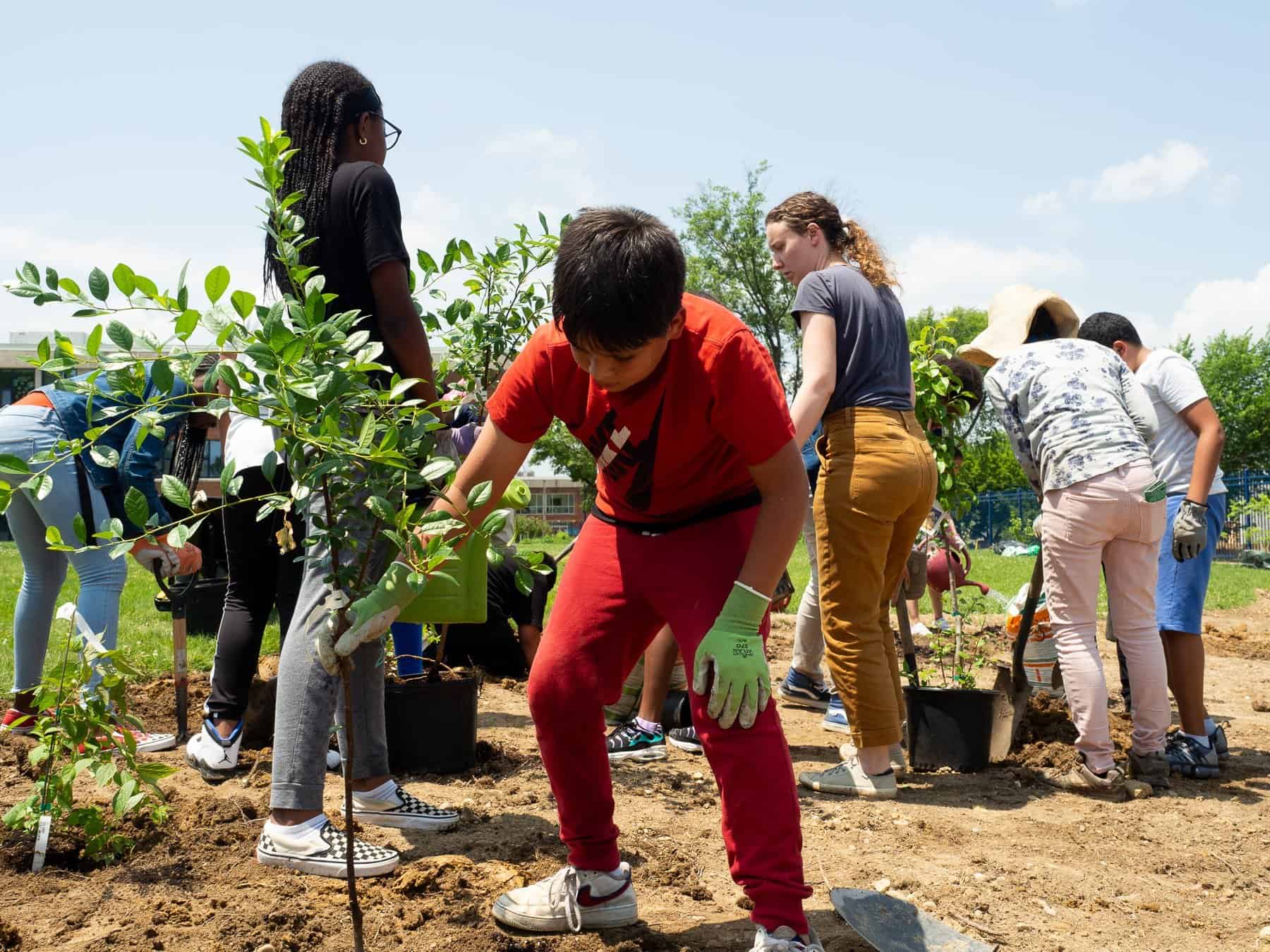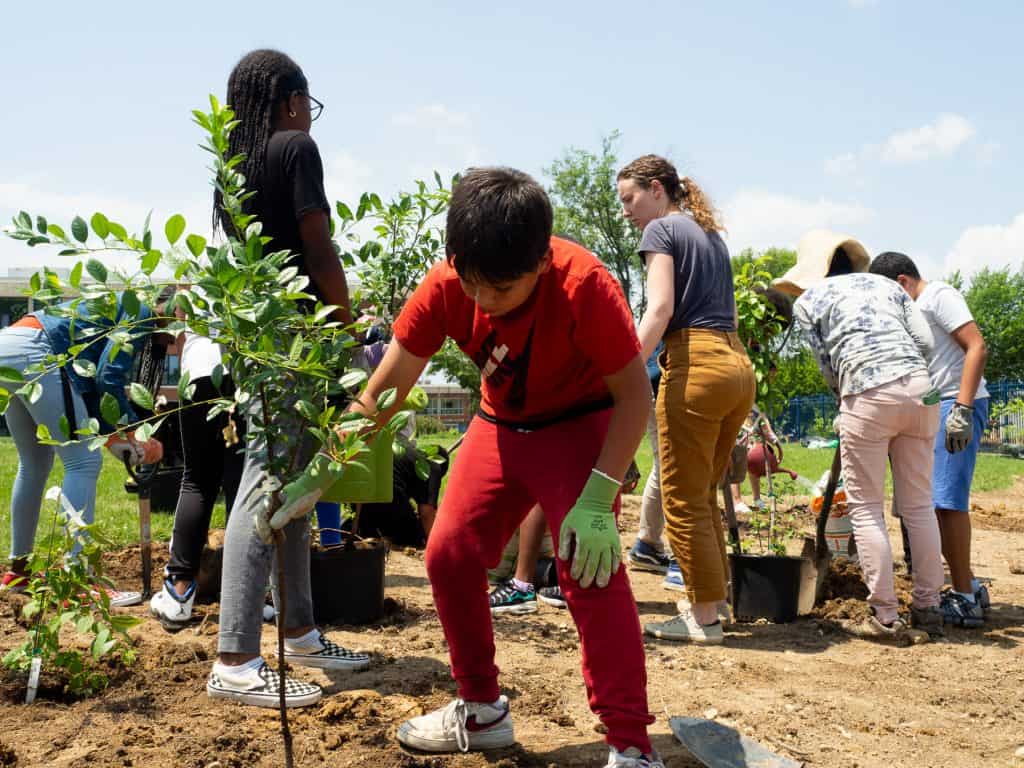 These qualities helped carry Nia, the eighth grader, through the jitters of her presentation day. As she wrapped up her portfolio presentation and listened to feedback from the panel, the atmosphere was more reminiscent of a PhD presentation than the conclusion of middle school. 
Afterward, Nia said she felt relieved to have the experience behind her but added that the months of preparation reminded her just how much she's grown since arriving as a fifth grader.
"I've become more confident," she said. Her experiences at Capital City, Nia said, would help carry her to high school and beyond.
This story about social emotional skills was produced by The Hechinger Report, a nonprofit, independent news organization focused on inequality and innovation in education. This version of the story has been edited. Read the full version here, and sign up for the Hechinger newsletter.