Three great stories we found on the internet this week.
Dining with dignity
This year, a lot of people found themselves at a food bank for the first time. But countless more who could have used the help avoided it, simply because they were reluctant to be seen there.
While there's nothing shameful about seeking assistance, one organization, Feeding Children Everywhere, is navigating the self-consciousness factor by discreetly delivering meals right to people's doors. "It's like an Instacart or Blue Apron experience," said Rick Whitted, the group's CEO since April. Whitted comes from the corporate finance world, where one's public image, rightly or not, is considered important to preserve. Now he's bringing that same top-flight service to food banking, delivering free, well-presented food in Amazon-style boxes that preserve what the report calls "client dignity."
Since the pandemic began, utilization of Feeding Children Everywhere's services has soared, from 40,000 households in 2019 to 61,000 this year. "It's very difficult to address any kind of insecurity — whether food, housing, economic instability or education gaps — without first making clear that a person is valued," Whitted said. "The point is you really matter." 
We'll drink to that
Bloomberg CityLab takes a look at how dusty Tucson, Arizona has made water harvesting a key component of its effort to keep the city's pipes from running dry. Water harvesting is the practice of capturing rainwater that otherwise would have gone into storm drains or the ground. About a decade ago, Tucson started getting serious about putting this water to better use. In 2010, the city required developers to use harvested water to irrigate at least 50 percent of their landscaping. And in May of this year, it implemented a small water tax that will raise $3 million per year for stormwater capture projects.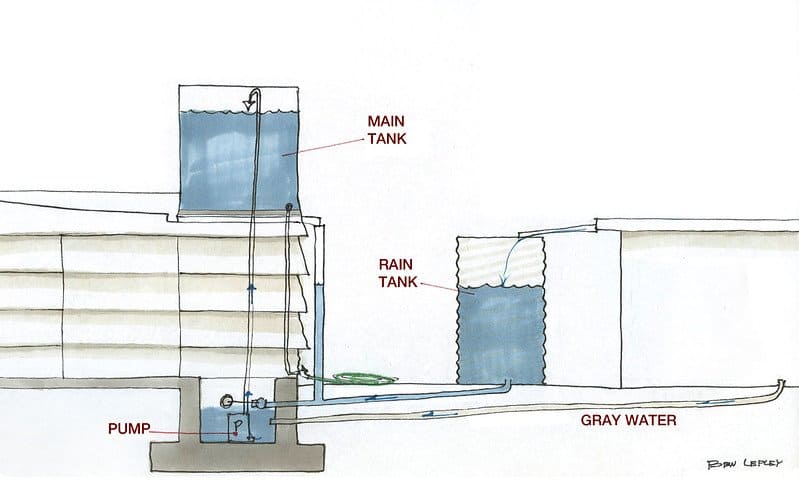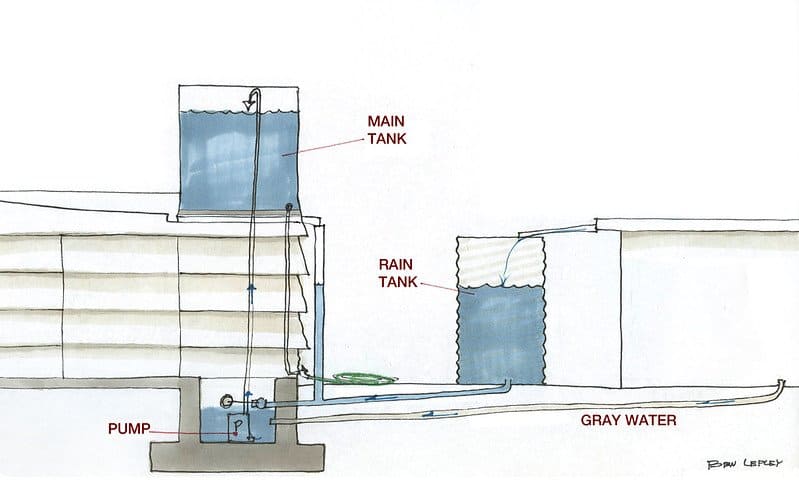 But it's the rebates that Tucson offers residents for installing water harvesting systems that have the most potential to transform the city's relationship to water, say advocates. Residents can get a full refund on their water bill for active rainwater harvesting. Hundreds of residents are now claiming the rebates, and last year the program saved 52 million gallons of water — enough to meet the needs of 160 households. "Rainwater is the cheapest, most accessible, highest-quality water you can get. We have this huge amount of water coming and nothing to do with it. So yes, it behooves us for our future to invest in this," said the spokesman for one city councilmember.
Read more at Bloomberg CityLab
Using their heads
A Māori community in Auckland, New Zealand is up to their eyeballs in donated food since their community center began distributing two tons of fish heads each week for those experiencing hunger. The heads are usually discarded by the area's fishermen. But in Māori culture, fish heads are considered "chiefly" food. "It would be $150 to get a meal like this," one unemployed Māori man picking up free heads told the New York Times. 
Crushed by negative news?
Sign up for the Reasons to be Cheerful newsletter.
Before Covid-19 lockdowns began, the organization that gives out the fish heads distributed about 550 pounds per week; over the past few months, those quantities have quadrupled. The increase in demand has sparked new discussions about how New Zealand's fishing industry — which often strips fish of their filets before discarding the rest — can use more parts of the fish. There's plenty of potential: for every pound of fish the industry produces, twice as much is thrown away, though much of it is edible. "Our objective is to change the way people perceive these fish in their totality," said one conservationist involved with the work.
Read more at the New York Times