"My parents and grandparents have tilled these lands for generations," says Irene Grajeda, a 32-year-old member of the Sikimira community whose family ties to this part of the Bolivian Andes date back at least two centuries. "But the climate has changed a lot. Rain patterns have changed dramatically. The rainy season is shorter and there is less rain water for us."
Grajeda, a mother of four, is among the 25 Indigenous families living in this area's remote, mountainside villages, where basic agriculture and charcoal production have long been a major source of income. But while in the recent past the villagers used chemical fertilizers for farming fruits and vegetables to consume and sell, these methods could do nothing to prevent the severe water shortages during the region's dry season, which is becoming more intense and longer every year — it once began in June, but now starts in April.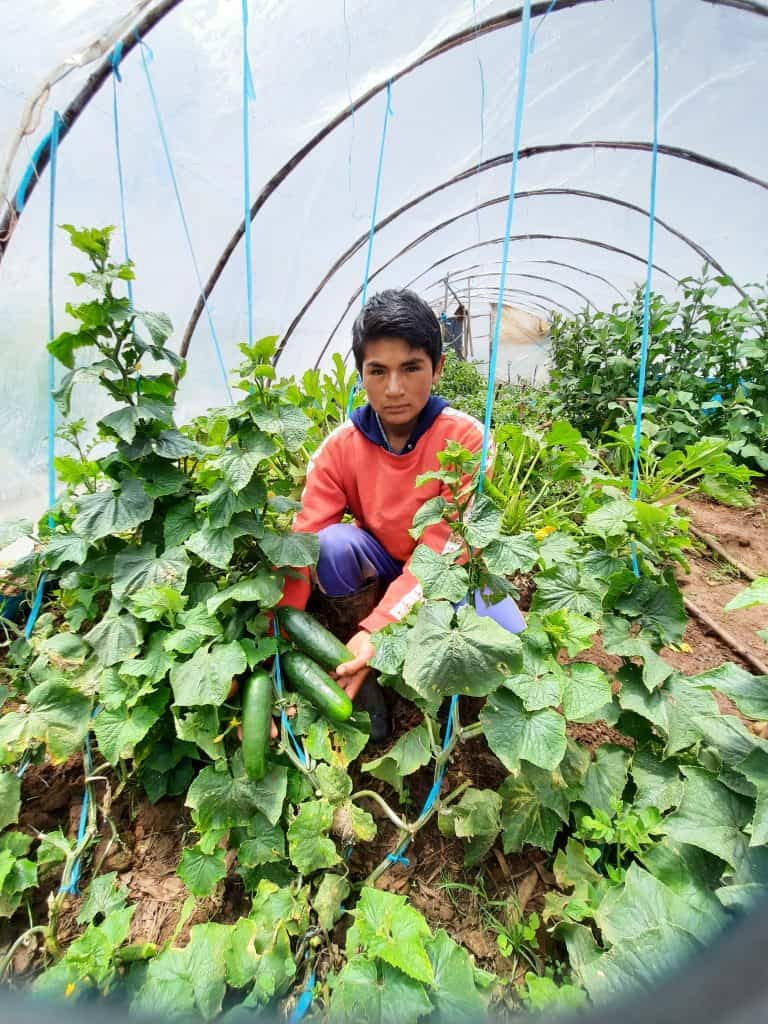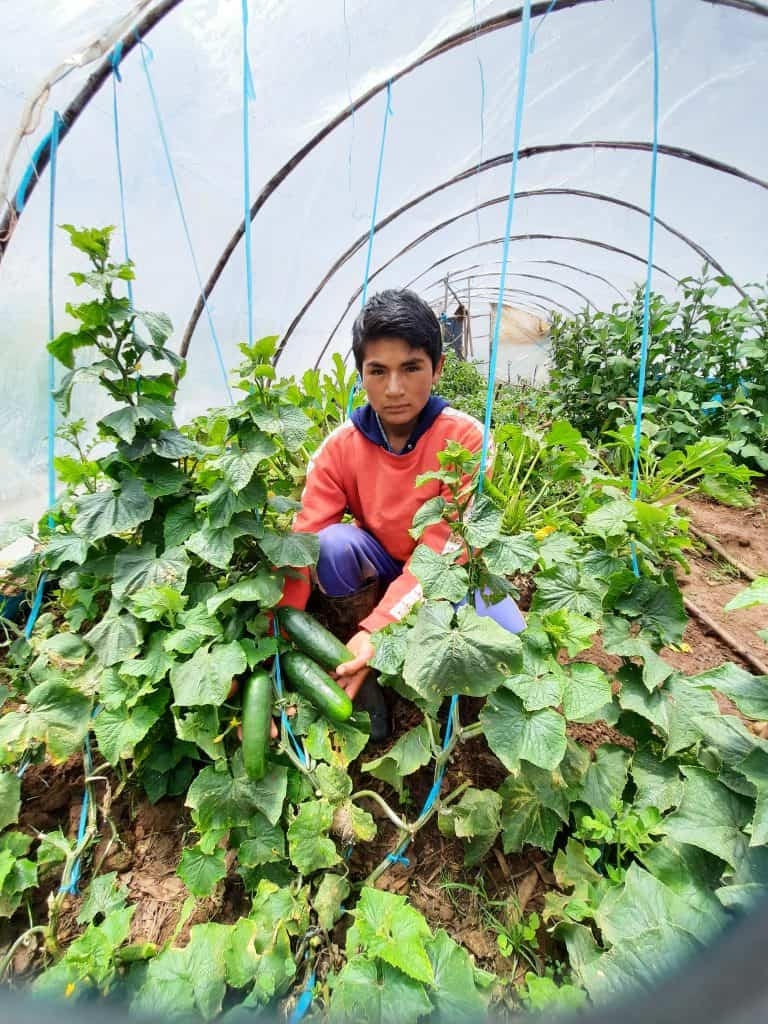 To adapt to their new seasonal reality, the people of Cochabamba shifted their approach to a more sustainable model: the drip irrigation and hydroponic practices pioneered by peoples who came long before them, which use a fraction of the water of modern farming techniques. For thousands of years, ancient hydroponic practices created by the Aztecs and Mayans helped to sustain their civilizations in tough conditions. Now faced with the growing threat of climate change, which has led to increasingly extreme weather and made precious water even harder to come by, these communities are turning to the same age-old techniques. As a result, in a place where poverty and malnutrition have been historically high, incomes are rising and nutritional health is improving.
"It's a very isolated community and there was a huge rate of malnutrition in the area before," says Lionel Vigil, Latin America regional director for World Neighbors, an international non-profit that has provided training and support. "Historically, the rich took all the fertile land in Bolivia. The soil is very poor in terms of nutrients."
Vigil was part of a team that initially consulted community leaders of Sikimira, who expressed a desire to create a water collection system, and carried out an asset assessment of the Indigenous land. "They told us they wanted a way to store the water," he says. "Given the rocky terrain, it is difficult to extract water from wells. So we helped them develop this system of water collection and irrigation."
In 2017, the first of these traditional cisterns, which are brick-lined and partially submerged into the hillsides, was built to collect rainwater and springwater. Now several are in place, each collecting the water and distributing it through a piping system to every family's backyard. The water is used to feed the crops being cultivated in greenhouses and also for drinking, thanks to a filtration system. The hyper-efficient use of land means farmers don't need to expand cultivation far from their homes throughout the year.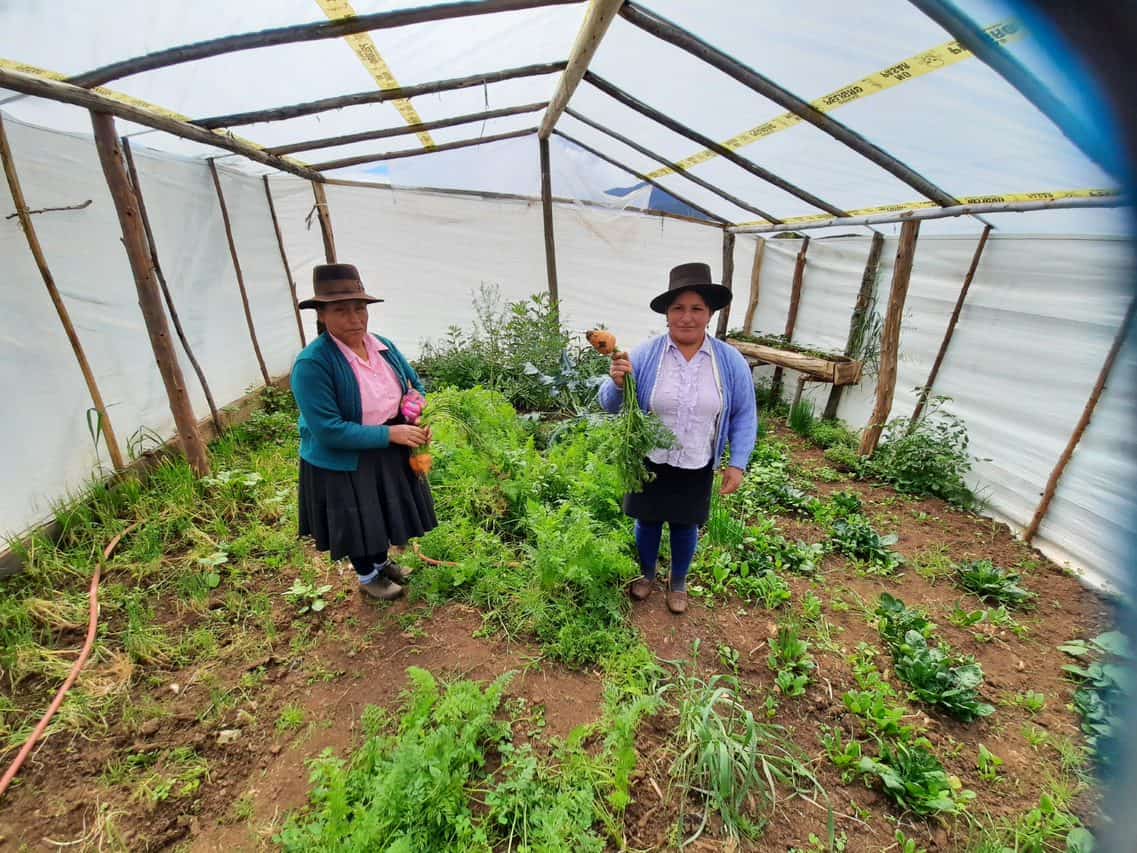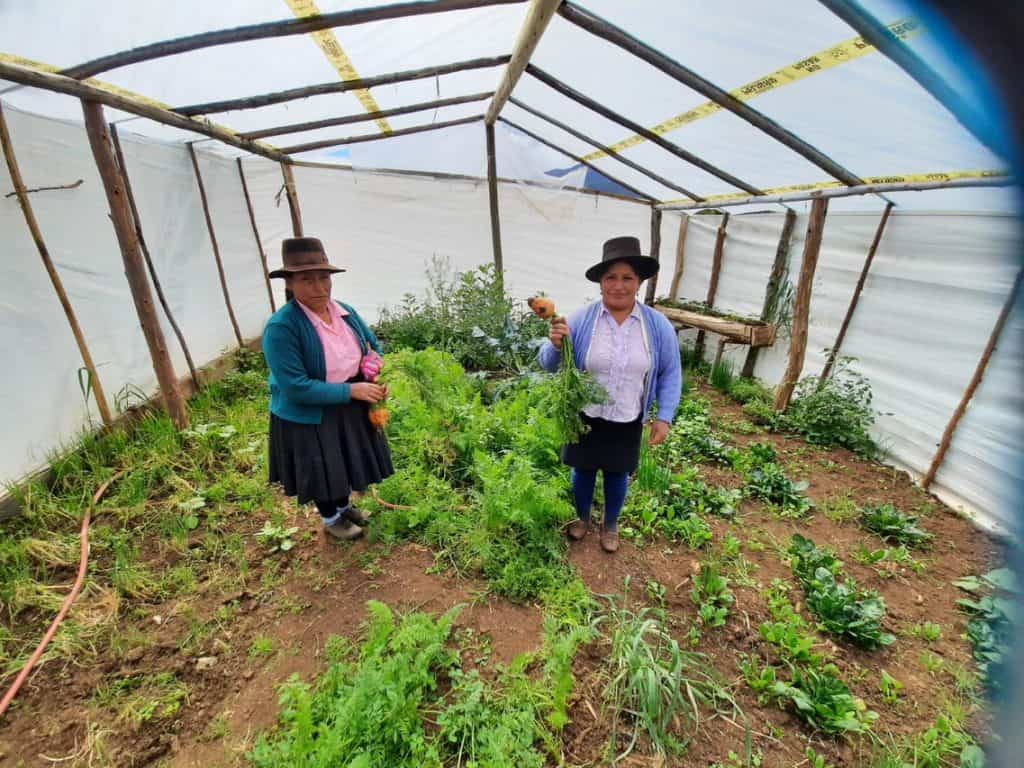 Under this model, natural, chemical-free pesticides are sufficient to deal with any insects, due to the better harvesting conditions offered by the more reliable water supply, meaning the crops can be marketed as organic and sold at higher prices. Four years on, malnutrition has dropped from 36 to 21 percent among Sikimira residents, according to World Neighbors. 
The steady water source means that Grajeda now has a surplus of produce to cultivate: papaya, lemon, corn, passionfruit, onions, cauliflower, lettuce and carrots. She sells them on market days at the nearest municipality Cochabamba, which is several hours drive away along poor roads.
"Our lives have improved and transformed after we could start collecting the rainwater," says Grajeda. "And I am proud to be using these ancient techniques."
Robert M. Rosenswig, professor of anthropology at Albany University and an expert in the development of agriculture in Mesoamerica, says that there is good reason the techniques being used in Sikimira are working well.
"These pre-industrial techniques were tested for hundreds and thousands of years for them to be sustainable," he says. "These were very stable and long-lasting forms of agriculture and they did allow higher population density."
Crushed by negative news?
Sign up for the Reasons to be Cheerful newsletter.
Rosenswig believes these cheap, low-tech types of water management could help many communities successfully respond and adapt to a changing climate as rainy seasons become more intense and dry seasons longer and even drier. 
"In small communities like these you have lots of labor but not lots of cash," he explains. "And from a wider perspective, most modern agricultural techniques are based on burning gasoline, but these cisterns are more environmentally friendly and you get more bang for your buck."
World Neighbors plans to expand the network of cisterns to nearby communities, but challenges remain. For one, the improved system does little to insulate the farmers from the threats of crop diseases or fluctuating produce prices. The pandemic has also prevented further in-person training and the communities don't yet know how to build the cisterns themselves, leaving them reliant on outside help for now.
"We need to expand our efforts," says Vigil. "It's getting hotter and the size of the communities are growing. These water sources are only going to be more and more important in the future."