When Nathan Howard and his wife Leslie Wright started electrifying their Southeast Portland home in 2018, they were learning by doing. They hired a builder friend who helped them renovate their 102-year-old house with an eye to decarbonizing, and they brought in an expert in hydronic heating and cooling, John Sorenson. But it wasn't until Howard reached out to a new nonprofit called ElectrifyPDX that he realized he was on a mission. 
"I didn't understand that the crown jewel of the whole process was gonna be getting everything to the point where I could call Northwest Natural and have our house disconnected from the gas," says Howard, who is director of operations at psilocybin training program InnerTrek. 
"An ElectrifyPDX member wrote something about how we take it for granted that this noxious gas is pumped right into our homes," he says. At the time, natural gas was seen as a miracle, the article said, but now the research is in. Studies show that houses with gas-burning appliances lead to higher childhood asthma rates. In fact, 13 percent of all childhood asthma cases are caused by gas stove pollution, according to one recent peer-reviewed study. "The big thing for me, as an expectant father, is not wanting to increase the chances that our kids have asthma just because we have a gas stove," says Howard.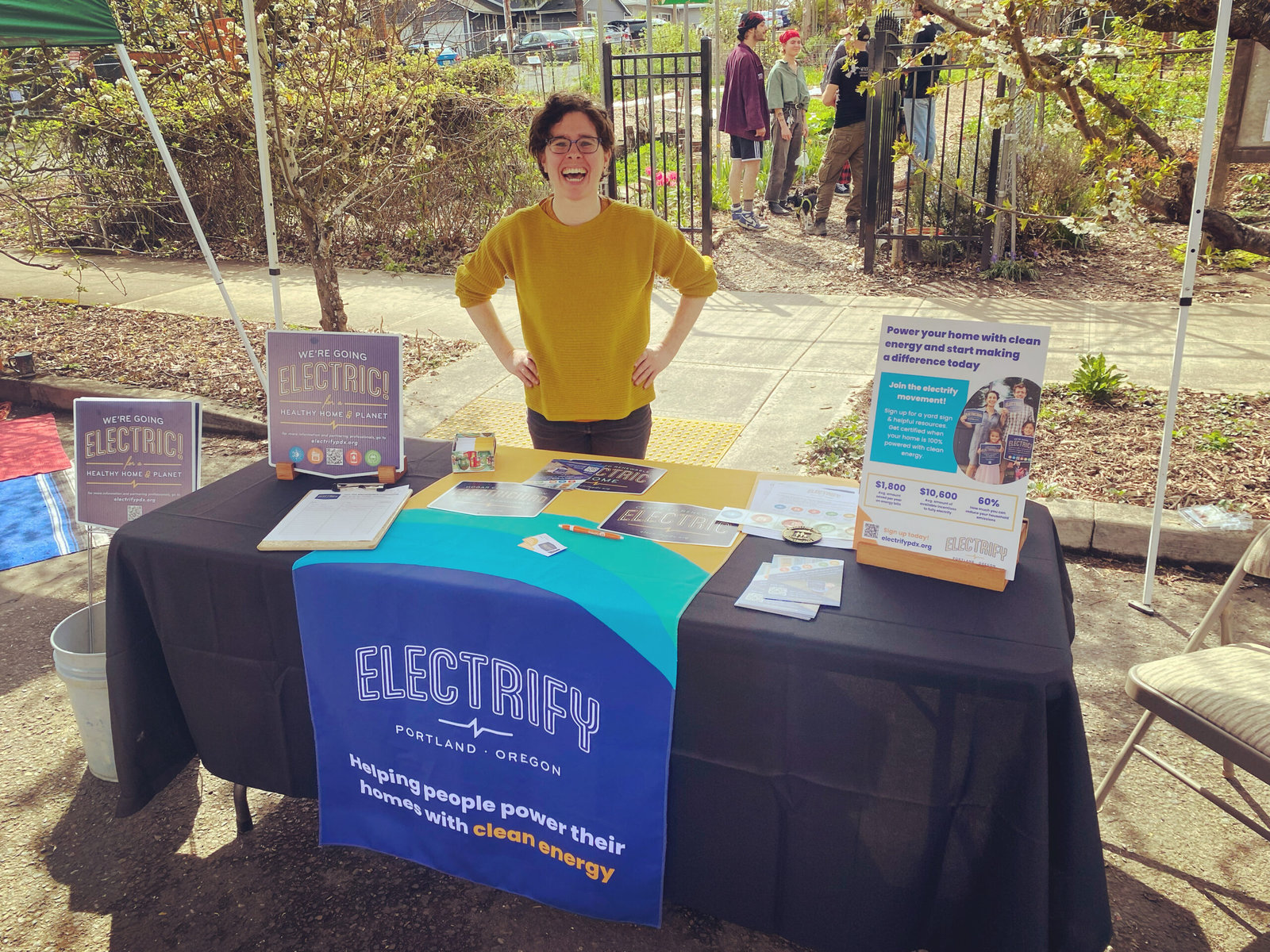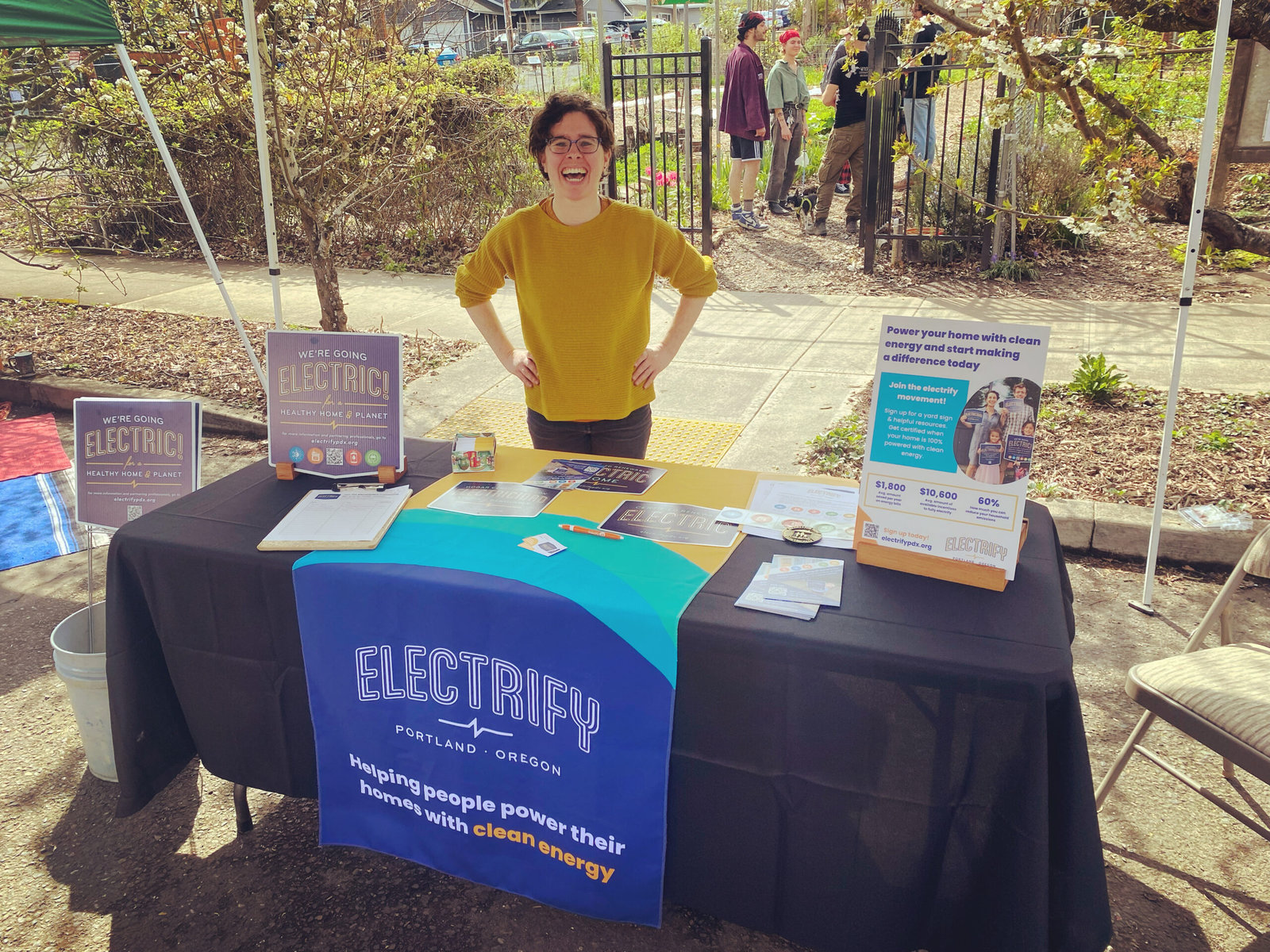 Not everyone is as motivated about decarbonizing as Howard and Wright. That's why groups like ElectrifyPDX  and its national counterpart, Rewiring America, have popped up in recent years. They help educate consumers about why decarbonizing their homes is an urgent necessity, and at the same time, make them aware of all the rebates and tax breaks for doing so in President Biden's Inflation Reduction Act (IRA). ElectrifyPDX also sponsors educational events, webinars and open houses, where Portlanders who have electrified their homes happily answer questions and recommend local contractors. In addition, there is a Facebook group for people to ask and get answers to home electrification questions. 
One question many people have is: "What if your electricity is still coming from coal-fired power plants?" Not all states have as much renewable electricity as Oregon does (in 2020, over 50 percent of the state's electricity came from renewable resources). In Oregon, all utilities have to get all their energy from clean sources by 2040; in Portland the timeline is even more aggressive: by 2030. But even those who live in a state that doesn't have such a goal should electrify their homes, say climate experts. (Especially if solar panels are an option.) 
Crushed by negative news?
Sign up for the Reasons to be Cheerful newsletter.
"Even if it's not perfect," says ElectrifyPDX's program manager Shannon Wilson, "when you electrify your home, you are not creating emissions at the source." 
In Oregon, residents can also join a Community Solar project, which is a program even renters can take advantage of that generates clean power for the utility grid while providing savings on electricity bills. Oregonians can also opt for 100 percent renewable power on their energy bills, and the amount of electricity they consume will be replaced in the Northwest power grid by renewable resources.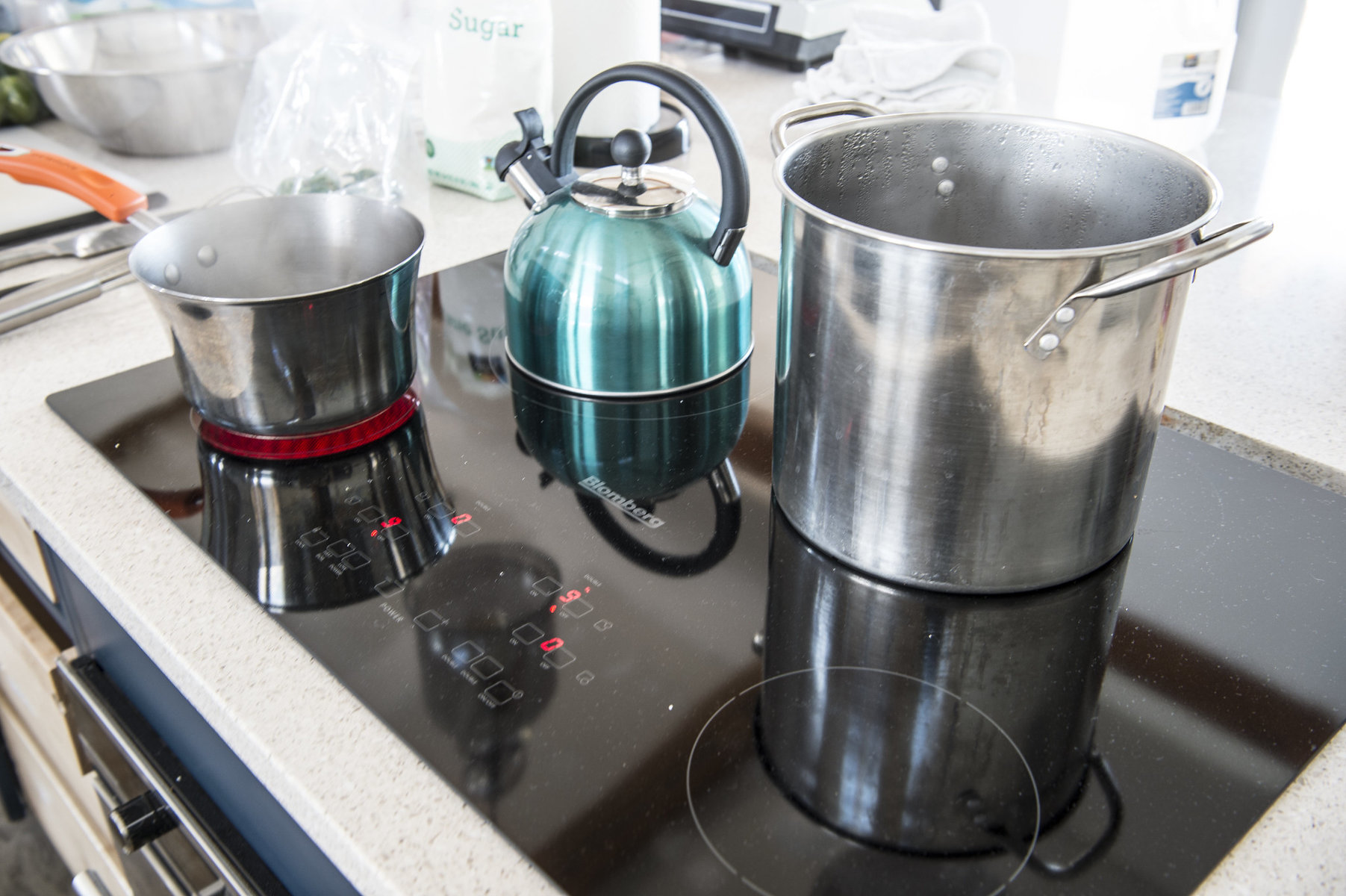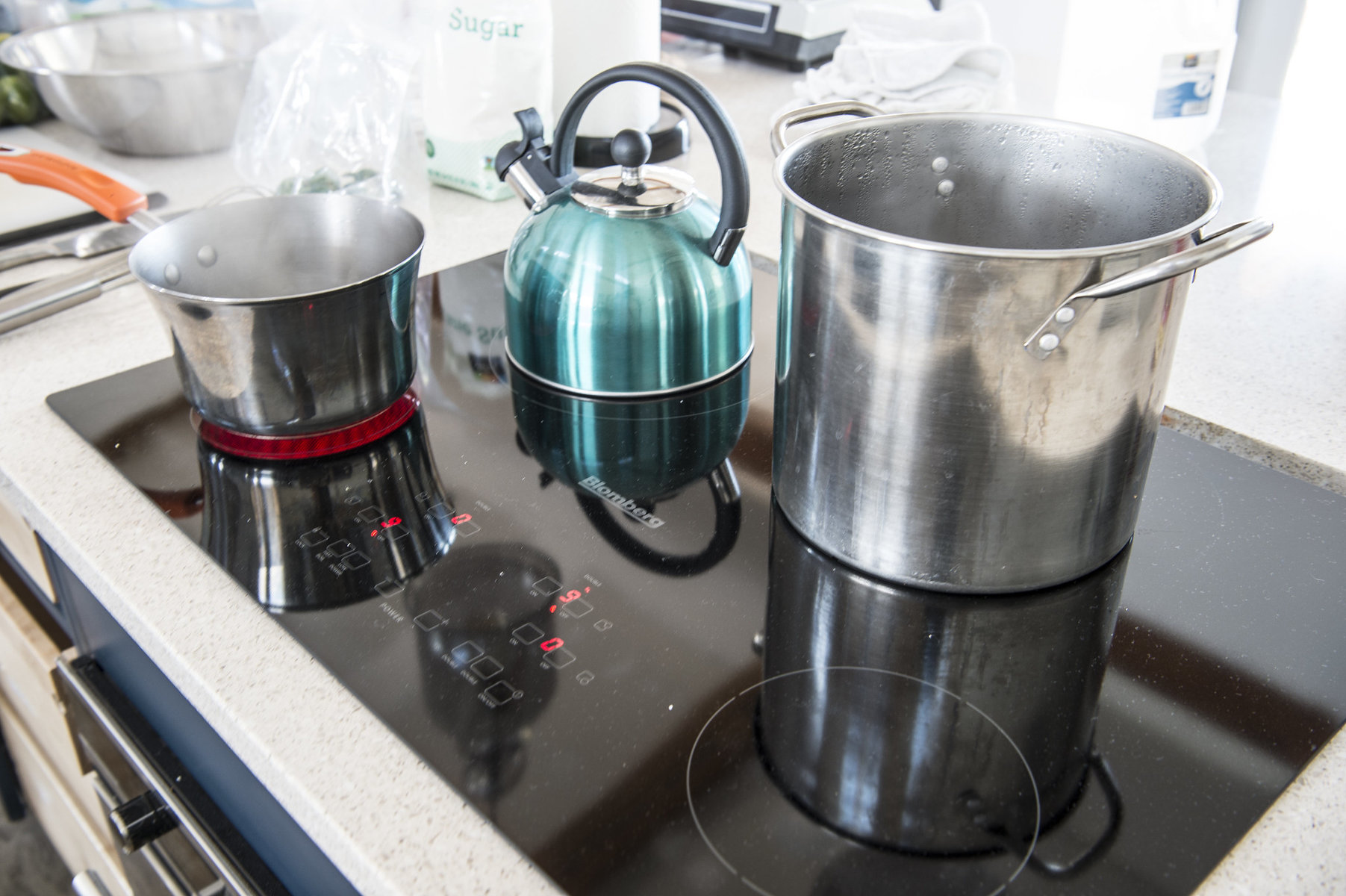 This summer, ElectrifyPDX staff tabled at two Sunday Parkways, a popular community bike event. In addition to a giveaway for a Duxtop portable induction stove, staff shared information about why gas stoves are dangerous — they release nitrogen dioxide, which has been shown to increase rates of childhood asthma as much as second-hand smoke exposure — and why induction stoves are not only healthier but more efficient. Wilson says she got a lot of questions about heat pumps and heat pump water heaters, which many people are curious about. Back in April, ElectrifyPDX also did a few Earth Day events, speaking at churches, synagogues and an Ecovillage. 
In late July, curious Portlanders gathered in the beautiful Northeast Portland home of Will Musser, a volunteer advocate for ElectrifyPDX. Musser, who has worked as an energy broker for a solar energy company, showed slides on his TV. One featured a pie chart showing that 87 percent of carbon emissions come from energy use. Another showed that 42 percent of our energy-related emissions come from the decisions we make around our kitchen table: how we heat our homes, how we heat our water and the vehicle we drive. Not only is switching to 100 percent electric better for the planet, he pointed out, but it saves money, too. The average amount each American household will save annually if they electrify their home is $1,800.  
Musser then shared the various changes he and his family made to their home: they bought a hybrid heat pump hot water heater, ductless mini-splits, an EV car charger, solar panels (which they fortuitously put in right before the Northwest "heat dome" event of 2021), and a 23.5 kWh battery system for back-up power in case the grid goes down. In addition, they purchased a Fulgor induction range and oven, smart outlets and plugs (which can turn off phantom loads when an outlet is not in use), and a SPAN Smart panel (which allows them to prioritize certain circuits when the power goes off).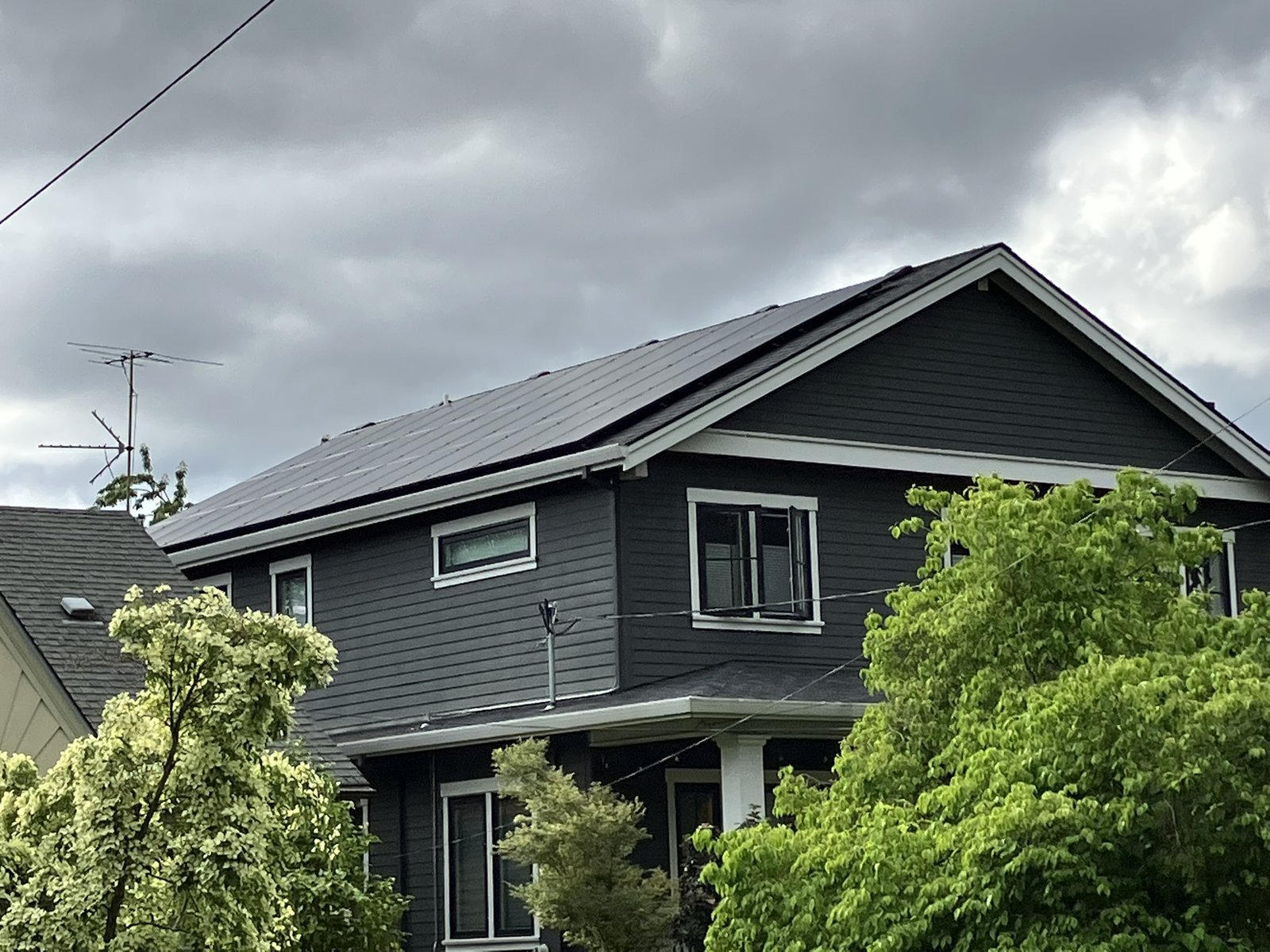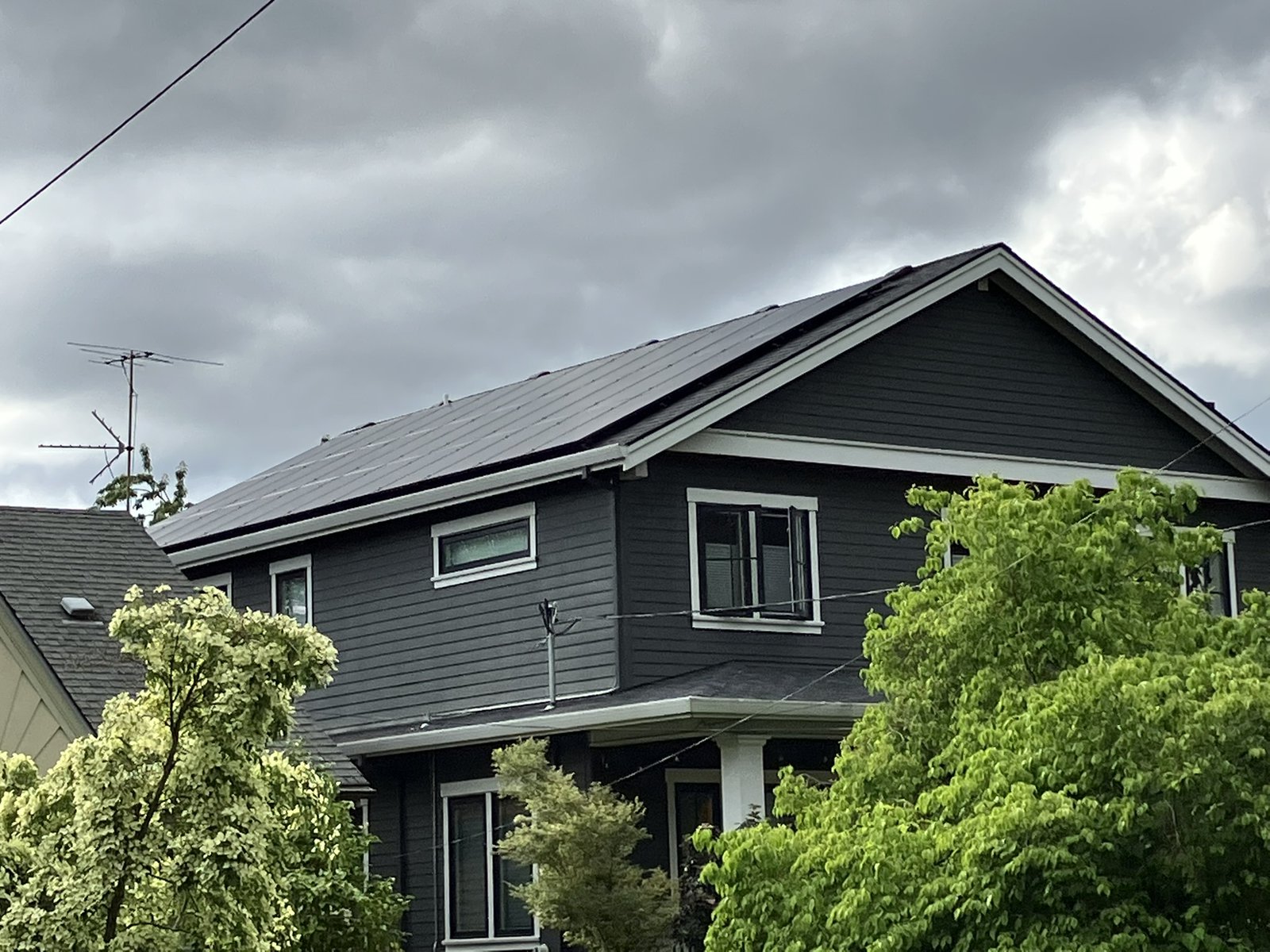 If this all sounds expensive, the truth is, it can be. But it depends on household income. With Rewiring America's IRA Savings Calculator, those interested in decarbonizing their home can plug in their information and get an estimate of what sort of rebates and tax credits they would qualify for. Low-income households — those that make 80 percent of the area median income (AMI) — qualify for 100 percent of the costs to electrify a home. Moderate-income households — those that make 80 to 150 percent of AMI — qualify for 50 percent of costs. These point-of-sale consumer discounts in the IRA cover installation and labor costs, not just purchase costs. (Some of these rebates won't be ready until early 2024, Musser says, but it's good to be aware of when they'll roll out.)
The next step is a home energy assessment. For Portlanders, Musser recommends GreenSavers, but there are similar firms from coast to coast. (Not coincidentally, Sadie Leigh, associate communications manager at GreenSavers, was on hand at the event at Musser's home to sign people up for an assessment.) 
Are there any challenges with this whole new system? Musser admits the internet connection for his SPAN Smart Electrical Panel is a source of frustration. But the pros clearly outweigh the cons. In the summer, because of their rooftop solar arrays, the Mussers produce more electricity than they use. Their monthly energy bill — for a 3,800 square foot house — is $11, basically the cost of remaining connected to Pacific Power. In winter, their average energy bill was $88.30 per month, partly so low because they've saved up credits from the summer months. (Their back-up battery typically remains over 85 percent full in case of a power outage.) 
Borrowing from the success of the Backyard Habitat Certification Program, ElectrifyPDX also promotes visibility of electrification efforts. Anybody who signs up gets a yard sign that says: We're going electric. "You're making visible your intention," Wilson says. The welcome kit also includes badges that residents can attach to their sign as they progress on their electrification journey. Super-enthusiastic electrification converts like Nathan Howard also share their success stories on social media, which leads to conversations with friends and family about how they, too, can electrify their homes.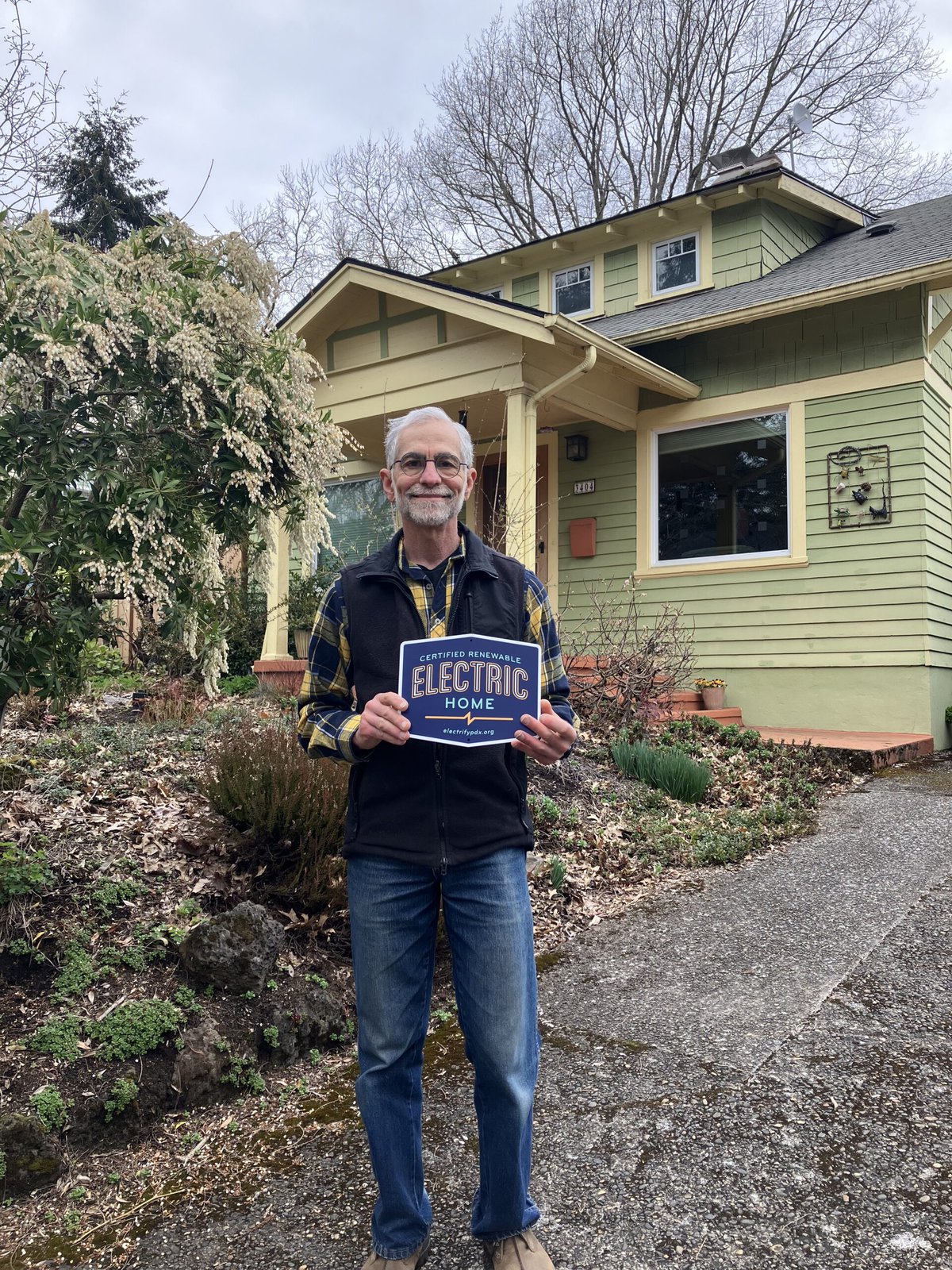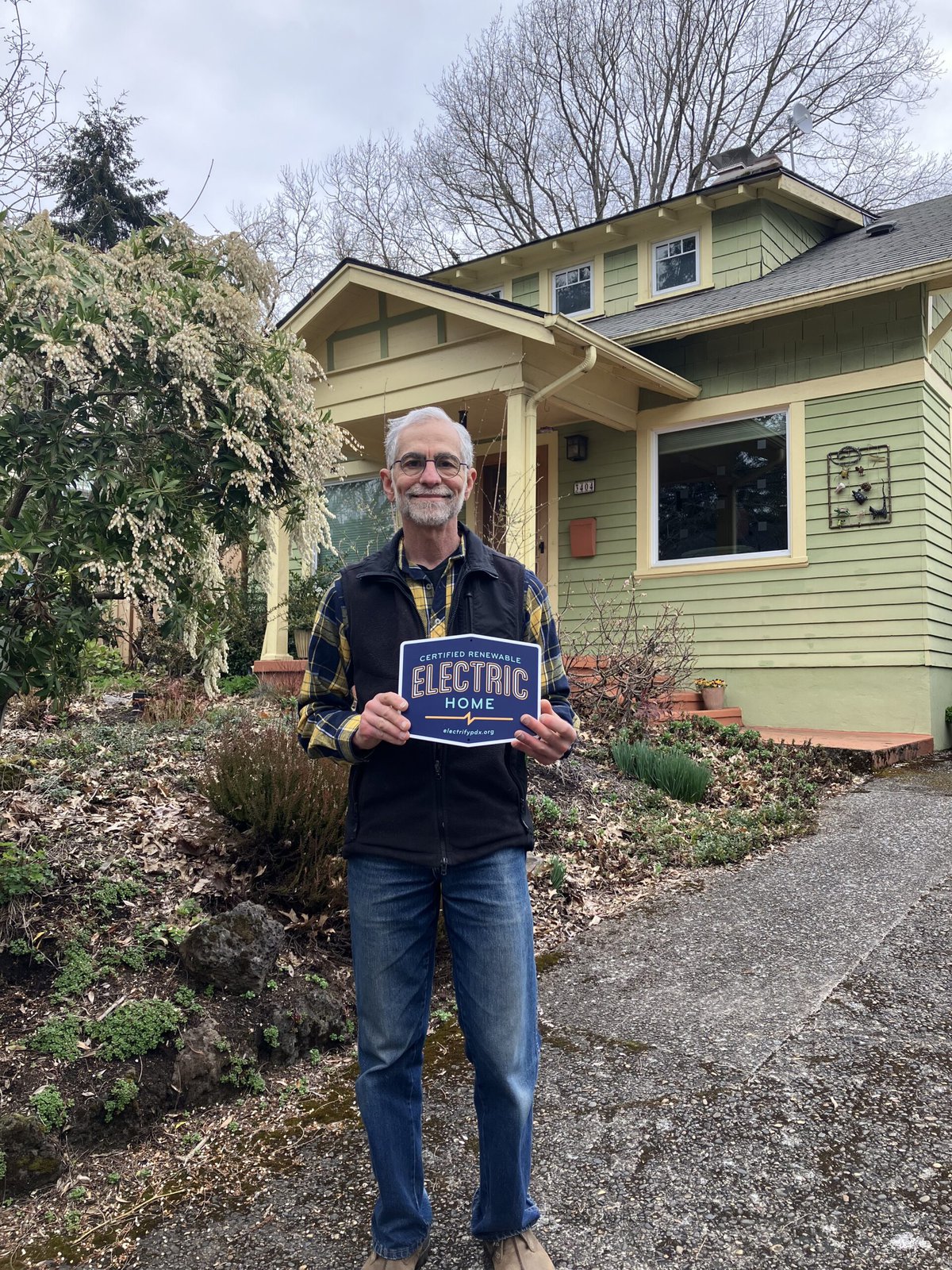 ElectrifyPDX also partners with local nonprofits like Electrify Now, which has a large library of free electrification resources on its site, including a webinar series. Past Electrify Now webinars, including one on induction cooking, are available on Electrify Now's YouTube channel. ElectrifyPDX also partners with Community Energy Project and Verde, both of which offer free or reduced price electrification and weatherization efficiency programs to low- and moderate-income residents. 
So far, 130 Portland households have participated in the program. Thirty-six of those have been fully certified as renewable electric. (To achieve this renewable certification, residents must either have solar panels or be a member of Community Solar or the renewable power program through their utility.) Six businesses have also been certified. This year, Wilson says the organization is hoping to launch a program aimed at small businesses. "We'll be partnered with PGE and their good energy small business program, which helps small businesses be more energy efficient," Wilson says. "We have window signs so storefronts can display that they're certified renewable."  
Founded in November of 2022 by Noelle Studer-Spevak and Eli Spevak as a project of Families for Climate, Electrify PDX is one of many groups across Oregon that helps spread the word about home electrification. "Each local electrification group is a little different in their approach," says Eli Spevak. "It's exciting that we're now coordinating to share best practices." Seeds for the Sol in Corvallis provides subsidies and no/low interest financing for home electrification and efficiency projects. Electrify Ashland Now! provides trainings on how to match home electrification upgrades with available incentives. And Lake Oswego Sustainability Network has been hosting home and car electrification fairs.  
"Big picture, these local groups are providing a grassroots supplement to the great work Rewiring America is doing at the national level," Spevak says.  
Renewable energy nonprofits now criss-cross the country — from the Switch is On in California to Green Energy Ohio and Renew Wisconsin. (In Vermont, the Burlington Electric Department is a utility that gets 100 percent renewable electricity to its customers. It also offers incentives for customers to buy heat pumps and electric cars.) 
Howard and Wright, who recently moved into a bigger home as they start their family, are going to begin the whole electrification process over again. "The first thing we're gonna do is replace the gas stove," Howard says. But the new house has heating and cooling systems that are all tethered to natural gas, so his big dilemma now is: does it make environmental sense to trash the new gas furnace for an electric heat pump?
"I'll be coming back to ElectrifyPDX for advice," he says.