This story was originally published by Chalkbeat. Sign up for their newsletters here.
Amanda Lowery was driving to school last summer when her phone rang. A few weeks earlier, the 32-year-old had started classes to earn her high school diploma. But what she really wanted was to go to college.
A single mother who dropped out of high school at 16, Lowery was working two jobs when she decided to go back to school. She struggled to balance going to class with working to pay bills and not having child care in the evenings or on weekends.
When she answered her phone, Lowery learned she was one step closer to moving into the Anderson Scholar House in Anderson, Indiana. And when a second phone call during her history class made it official, she cried. She had a new beginning.
Anderson Scholar House helps single mothers who want a college degree but need housing and extra support. It doesn't eliminate bills and other pressures of life, but creates a support system that stops those pressures from derailing college careers.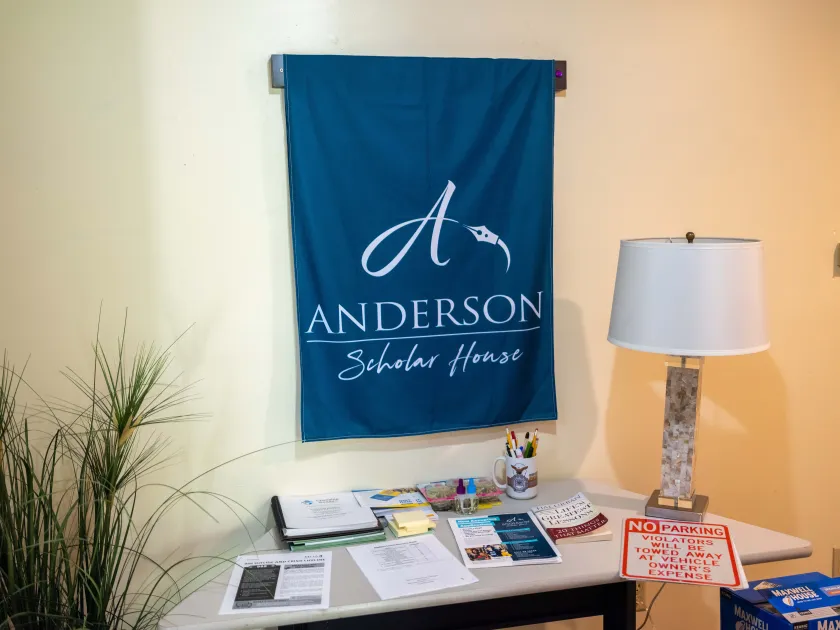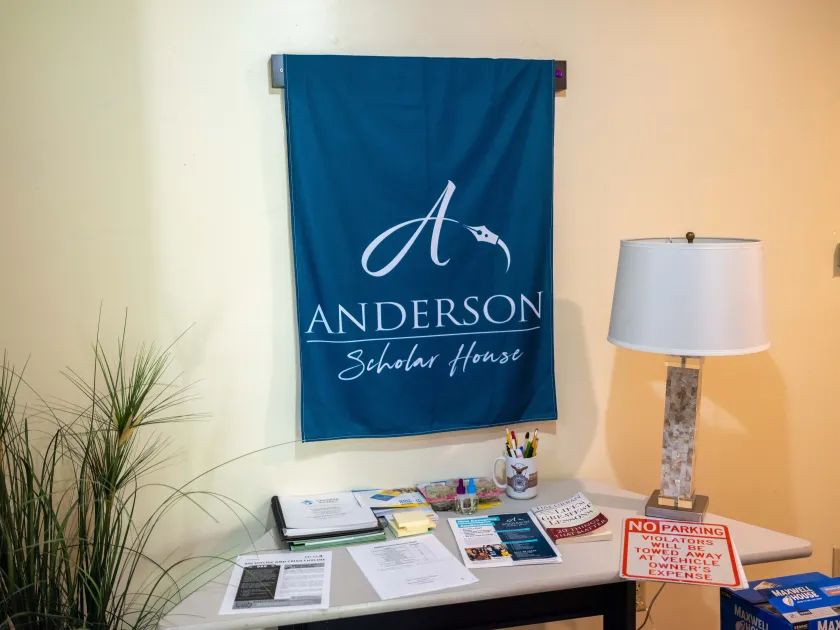 Participants can attend any college, as long as a majority of classes are in-person, and they have transportation to campus. The scholar house provides stable housing for the women — known as scholars — and their children — known as junior scholars — while also teaching life skills and providing guidance.
The aim is for scholars to leave as college graduates who no longer need the housing vouchers, food stamps, or other government assistance they previously have relied on.
It's a simple concept, and it's proven successful elsewhere. Plus it's slated to grow, with two locations possible in Indianapolis.
Rosemary Baker, the family advocate who helps the scholars navigate day-to-day challenges, said it's the first program she has seen that "did not put a Band-Aid" on people's problems, leaving them no better off once it ends.
Instead, she said, once it ends, "you're a new person."
Giving scholars the support and privacy they need
Last fall, Lowery was one of the first to move into the scholar house, which is actually a pair of apartment buildings. Four of the apartments are occupied. Renovations are wrapping up on four more, and there are several more to be renovated in the future.
Lowery lives in a two-bedroom apartment with her two-year-old daughter, Aaliyah. It's a space they've made their own, from the jungle-themed bedroom for Aaliyah to the "perfect" two-seat kitchen table Lowery gushes about.
In the mornings, they get ready for school together before Lowery heads to classes and Aaliyah goes to day care.
"I'm like, 'OK baby, mommy's got to go to school and you got to go to school, we got to get ready, we got to put clean clothes on, brush our teeth, we're gonna have a good day, learn new things,'" Lowery said.
In the evenings, they make and eat dinner together before Lowery does homework.
Challenges still happen: Aaliyah gets sick and needs to stay home, or Lowery's car needs repairs. She balances school with working at Cracker Barrel. She still has bills to pay.
Lowery and the other scholars aren't entirely on their own when it comes to living expenses. The program uses housing vouchers, so they pay a reduced rent. Many also use other assistance programs such as food stamps, and they have scholarships and grants for their education.
The scholar house staff and providers help with applications and navigating paperwork. Scholars are urged not just to earn college degrees, but to do so in fields that are in demand and offer high wages.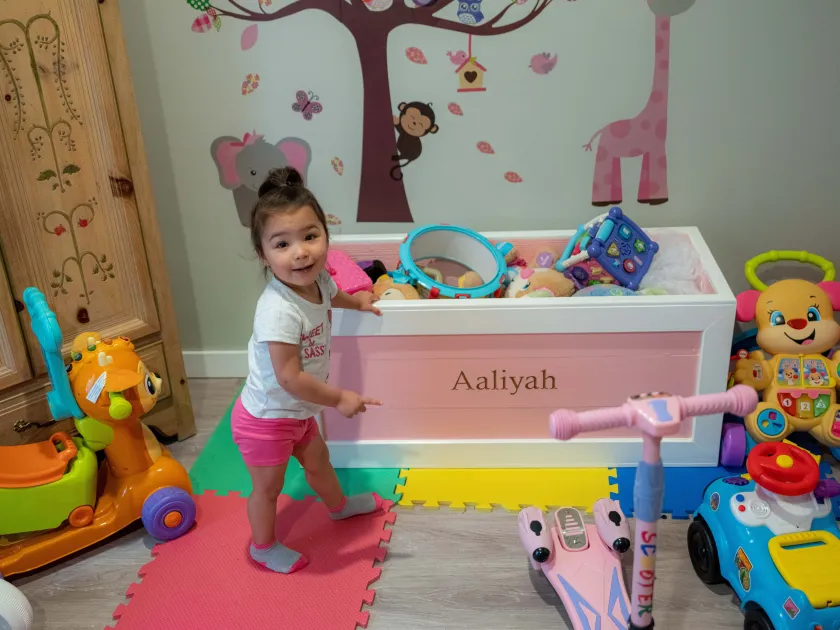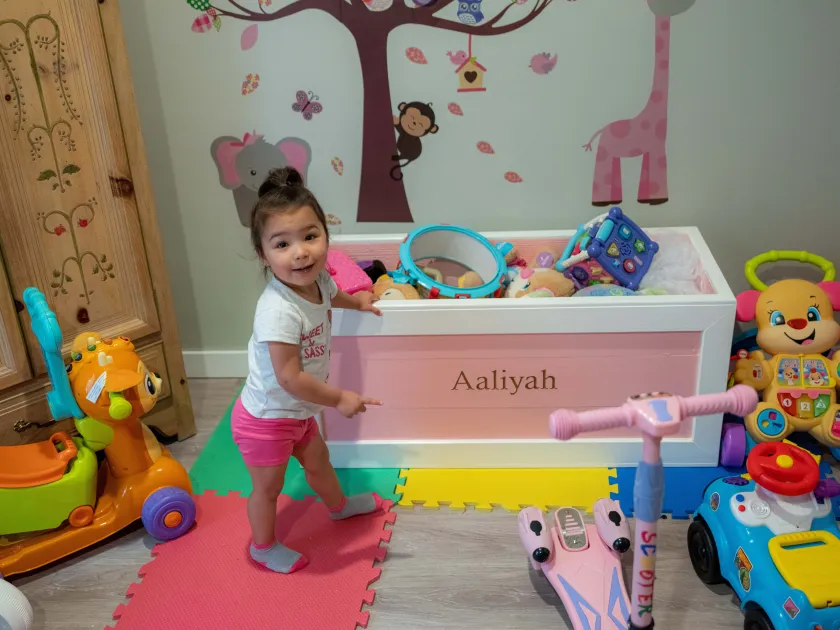 Lowery said Baker — who works out of the scholar house — is her first point of contact when she wants to talk through a challenge and doesn't know what to do.
"She can either tell me what I need to do, how to do it, or make a phone call to think it out," Lowery said.
Baker is quick to say that she doesn't make decisions for the scholars, and she respects their privacy. But what she won't do is let them ignore their problems and hope they disappear.
"Sometimes, the decisions [the women] make are not good, but we have to allow them to make that [decision] and fall," Baker said. "But we won't allow you to lay there, we're going to get back up."
Crushed by negative news?
Sign up for the Reasons to be Cheerful newsletter.
She added that each scholar needs support with different things, and the path isn't always easy. There are lots of tears, but many are happy ones.
Last week, Lowery completed her Core 40 high school degree at The Excel Center, a free public school for adults. While the scholar house typically requires a high school degree to start, Lowery was taking dual credit courses from Ivy Tech Community College at the same time, which meant she qualified.
On the same day as her high school finals, Lowery registered for classes at Ivy Tech, where she has a full scholarship and plans to earn a degree in medical imaging. She'll start with one class this summer before attending full time in the fall.
Scholars get help with academics, finances, mental health
Anderson Scholar House is modeled after Family Scholar House, which started nearly three decades ago in Louisville, Kentucky. But the idea of bringing it to Anderson started three years ago.
In early 2020, Doug Eckerty, executive director of the community action agency JobSource, wanted to expand social services in Madison County with something new to the area.
So Eckerty looked for ideas, and that's when he learned about Family Scholar House.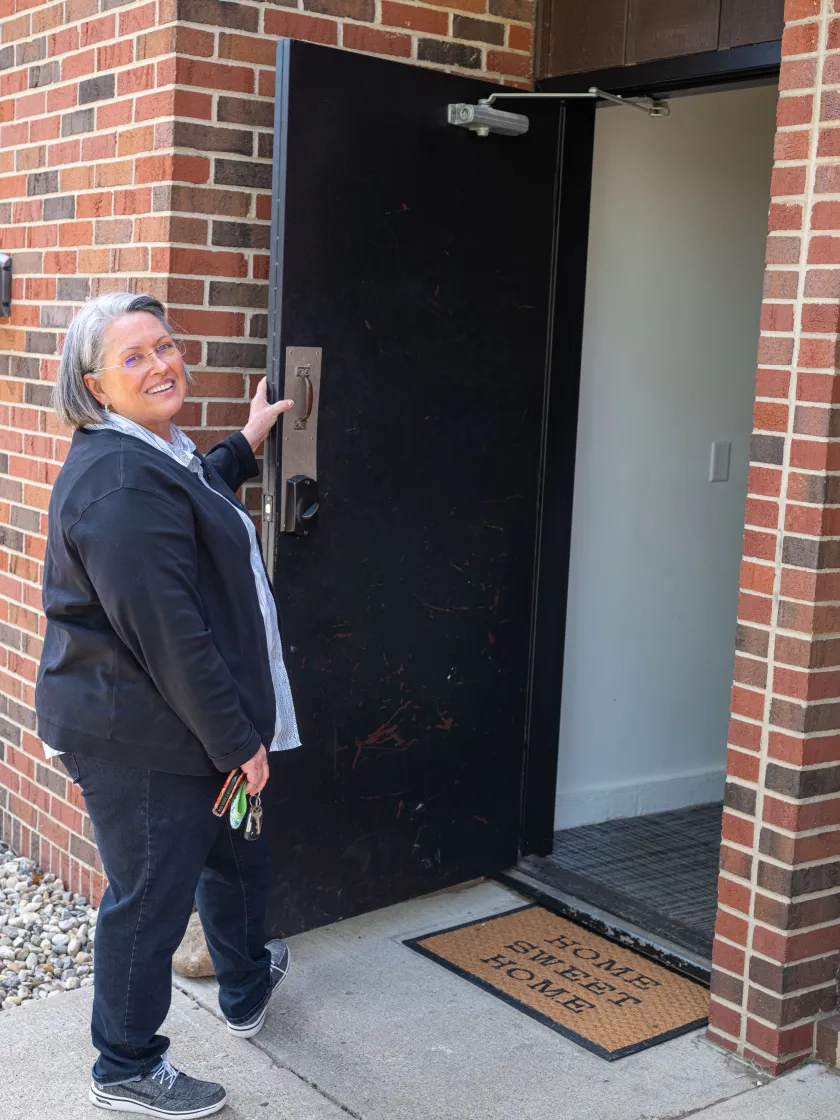 It started in the 1990s, but opened its first residential campus in 2008. Since then, those living at the now five Family Scholar House campuses have earned nearly 780 college degrees for a graduation rate of 86%, said Cathe Dykstra, chief possibility officer, president, and CEO of Family Scholar House.
She added that of the residential scholars, 99% have exited to stable housing, 81% have exited with stable employment, and 66% have been able to move out while continuing their education, usually graduate school.
"When I first came across them, it seemed too good to be true," Eckerty said.
After doing his research, Eckerty worked to bring the program to Anderson, which is now one of multiple affiliates of the Family Scholar House across the country. JobSource purchased a pair of apartment buildings in early 2021, and uses the Family Scholar House programming, but adjusts it as needed.
Anderson Scholar House has a staff of four as well as a slew of providers and volunteers who work with the scholars. They work with other community organizations for services like mental health, financial aid programming, and academic coaching.
Volunteers provide babysitting and help with painting and furnishing apartments. Scholars have guidance and workshops on meal planning, appliance maintenance and tax preparation. Financial classes help them prepare for housing after graduation.
There are monthly financial check-ins, midterm grade reports, and apartment checks. Not because the staff is nosy, but to make sure scholars are staying on track, Baker said.
"Our goal is that if we see you slipping, sliding, or something going on, we address it with you," Baker said.
As long as they are enrolled in college full-time and attend 75% of classes in person, participants can stay in their apartments. They also must have passing grades, attend workshops and help out around the scholar house. Their children must go to child care or school. No other adults are allowed to stay the night or move in.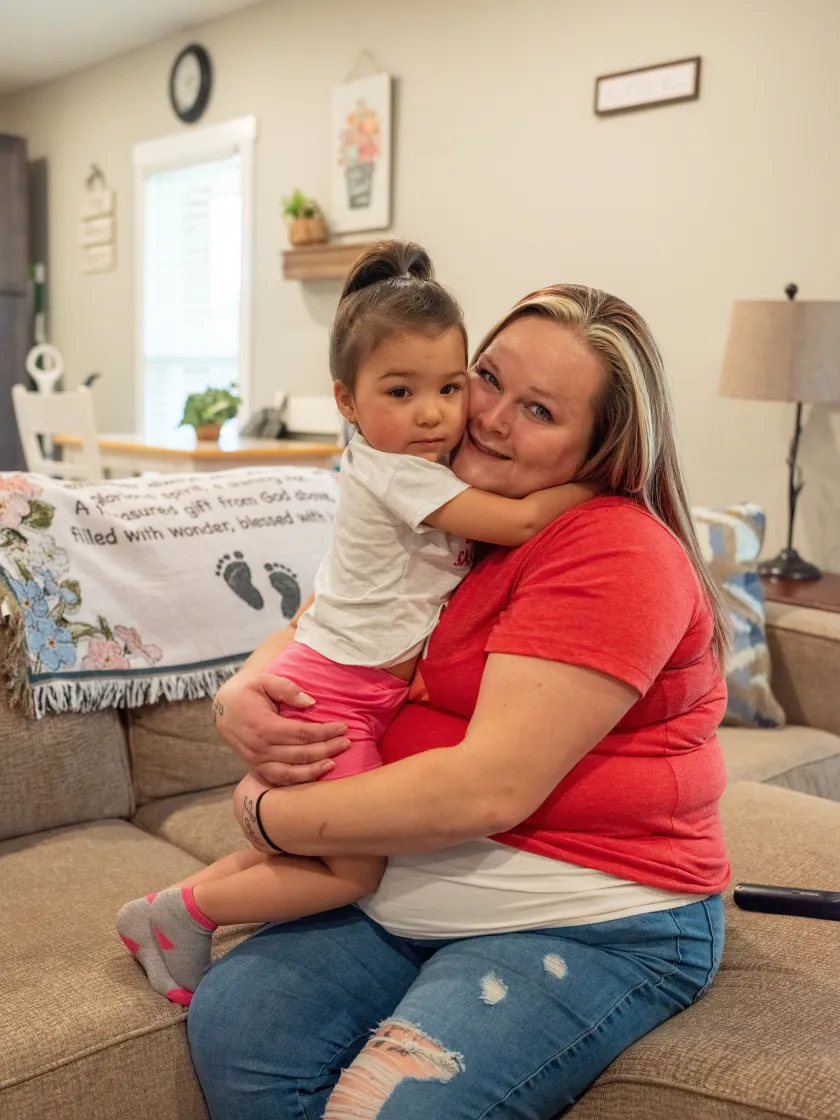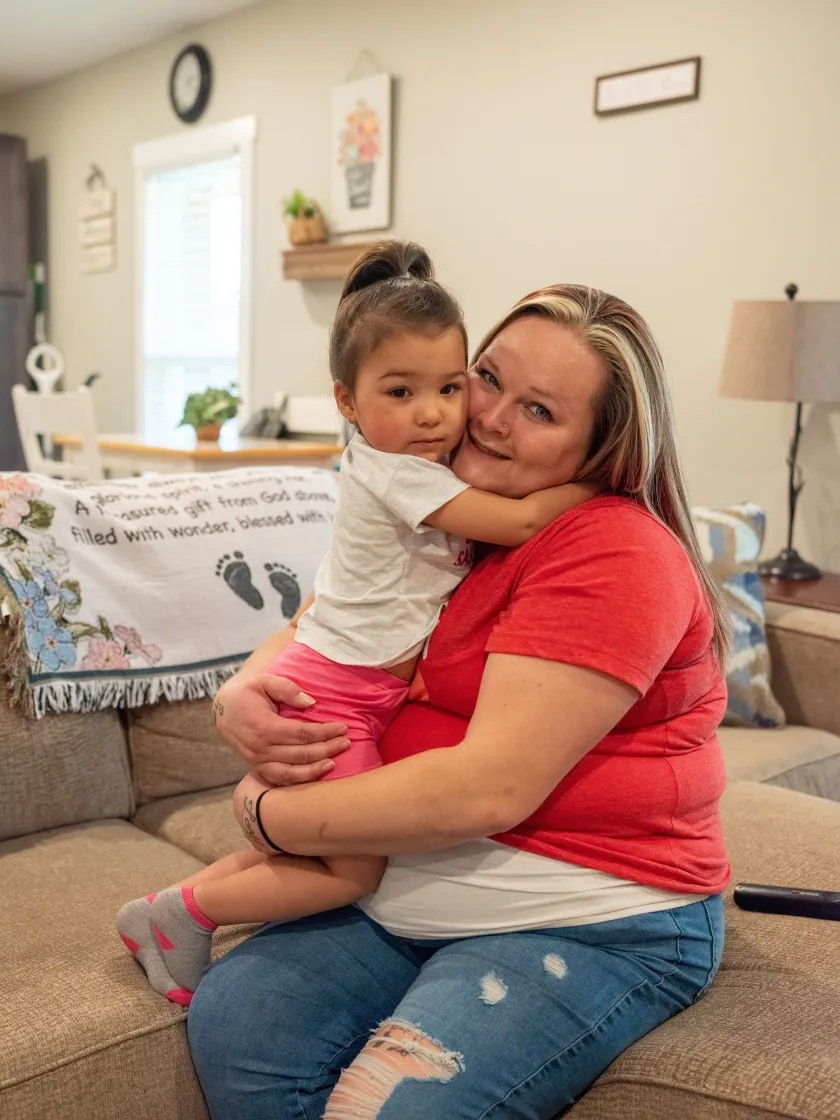 Potential residents can make progress towards living in the scholar house by enrolling in school, attending online workshops, meeting with financial advisers and providing updates to Baker.
There's a waiting list of nearly three dozen to move in. And Eckerty has plans to grow the program even more.
The biggest challenge is acquiring the housing and doing the renovations, he said. So when the opportunity to partner with Glick Philanthropies came up to help with a future Indianapolis expansion, it just made sense.
Staff at two locations owned by Glick Housing Foundation are currently training at pilot programs before they start working with potential scholars, said Ceceily Brickley, director of resident success with Glick Philanthropies. (Glick Philanthropies includes the Glick Fund, a fund of the Central Indiana Community Foundation which also funds Chalkbeat Indiana.)
College registration is just the next step
Finishing high school and registering for college on the same day felt empowering and exciting, Lowery said.
When Lowery registered for college, Baker ended up crying, just like Lowery did when she got into the scholar house.
"She's just our first success story," Baker said.
A year ago, Lowery wasn't taking high school classes yet, and she wasn't living in the scholar house. Now, it's her village. Lowery said Anderson Scholar House has taught her that big dreams are possible, a sentiment that she wants to pass to her daughter.
Lowery's ultimate goal is to get a master's degree in clinical social work and open her own rehab facility for those who are pregnant and mothers of young children with mental health and substance challenges.
"The scholar house has given me a future, it's given me hope, it has given me a home, stability, a community of people that care about me and that care about my success," she said.
Chalkbeat is a nonprofit news organization covering public education.