Three great stories we found on the internet this week.
Four!
We know that employees a love four-day work week. Now, there's more proof that the planet does, too. Recent trials of the flexible hours model, which included 70 companies in the UK and 33 in the US and Ireland, tracked a noteworthy reduction in commuting hours — by 10 percent in the UK and 27 percent in the US. 
That means fewer cars on the road and a decrease in carbon emissions, but that's just part of the story. With their newfound free time, many participating workers hiked, volunteered for environmental causes and were more selective about consumption and recycling. 
Some researchers note that making three-day weekends a nationwide policy could lead people to increase their carbon footprint by, say, traveling more. And the trials didn't tally total carbon footprints, but the new data point to a promising trend. An economist who has studied the shorter workweek for more than a decade says, "We have a lot of research showing that over time, as countries reduce hours of work, their carbon emissions fall."
E-bike charge
Forget the long line for cronuts that run out by 7:15. In Denver, people have been rushing to nab electric bike rebates. The city is offering residents hundreds of dollars off purchases of brand-new e-bikes to encourage more sustainable commutes. It's worked: the rebate program has led to an uptick in cycling — and cyclists. CityLab reports that recipients are "using their new e-bike in lieu of a car 3.4 times per week. Better yet, nearly 30 percent claimed they had not previously biked at all."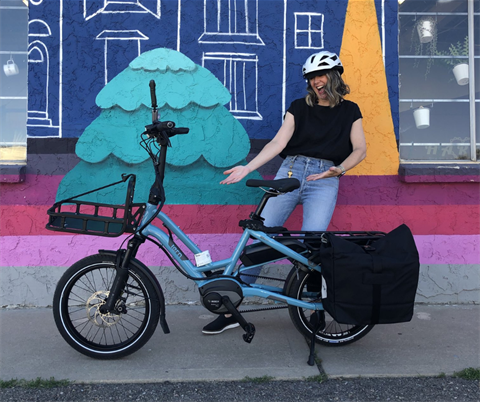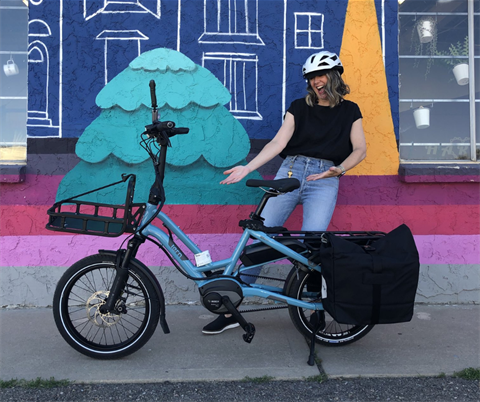 These new cyclists add pressure on City Hall to go beyond the currently planned 125 miles of new bike lanes. Officials are already taking note of complaints from rebate participants about subpar bike infrastructure, which advocates believe will lead to more protected lanes. "If you're actually using a bike to try to get places, you realize, 'Yeah, we really do need bike lanes for me to get where I need to go.' Having that lived experience is really eye-opening," the executive director of the Denver Streets Partnership told CityLab. 
Read more at Bloomberg CityLab
Lion's share
Along Namibia's Skeleton Coast, a new balance of nature has taken shape. After a decades-long absence, desert lions returned to the shoreline hunting ground to feed on marine life like seals and beached whales. Scientists saw the comeback as an ecosystem victory, but they also recognized the need to protect the animals and people.
Crushed by negative news?
Sign up for the Reasons to be Cheerful newsletter.
So the national government and a conservation trust created a virtual perimeter, a geofence, around a stretch of the beach where the lions hunt not far from where people fish and camp. Satellite collars placed on the lions set off an alert to rangers when the animals are near. They, in turn, let human visitors know to clear the area. With a drought receding in Namibia, the lions may return to feeding on other prey inland, but the geofence has been critical to sustaining their existence in the meantime.