Cleveland is often put on display as the poster child of crumbling, post-industrial Rust Belt America. It is hardly where you'd expect to find a good news story about the economy. But in the city where John D. Rockefeller once started his oil business, an exciting local solution is changing that in the unexpected form of laundry, lettuce and a hippy-dippy business model so strong it could win over even the staunchest of Rockefeller's capitalist companions.
The economic disadvantages that older industrial cities in the American Midwest face are nothing new. Cleveland, Ohio is no exception. 
In 1970 Cleveland's population was 750,000. Today, it's almost half of that at 383,000. The average household income in the United States is about $58,000, but in Cleveland, according to the 2017 U.S. census estimates, it is $28,000. Today, in the city where the steel that built America was once produced, about 35 percent of Clevelanders live under the poverty line. That includes nearly half of the city's children 18 and younger—an estimated 48.7 percent.
There is nothing simple about the economic, cultural, or historical reasons these numbers exist. Many cities across America are searching for the same thing Cleveland is: solutions that bring the haves and have-nots of post-industrial America closer together. Economic growth strategies in collapsing communities often end up taking an approach that brings in quick bucks by drawing big businesses to the region from elsewhere, and then hoping for trickle-down growth from the new dollars. This often serves to only further enfeeble local economies.
Enter, the Evergreen Cooperative.
The wall of eds and meds
Despite its decline, Cleveland has had a few constant growth areas that have buoyed the local economy in positive ways over the years. The biggest, by far, is health care. But the problem until recently was that most of the money spent in the health care sector was not going to Clevelanders. 
It looked like this:
In a neighborhood known as University Circle, Cleveland stalwarts in the area (namely the Cleveland Clinic, University Hospitals, Case Western Reserve University and many of the well-known museums) hold much economic power. It is where the wealthy come to work and socialize. 
But directly outside the figurative gates of University Circle, the reality of the city's problems lie waiting. 
In 2005, University Hospitals Chief Administrative Officer Steve Standley put it succinctly: "Like a lot of major urban college hospital campuses, we're sitting in this one square mile of these beautiful institutions, and then there's this wall. And then you go into some of the poorest neighborhoods in Cleveland." 
To put it even more bluntly, Dr. Michele Walsh, division chief of neonatology at Cleveland's Rainbow Babies & Children's Hospital, said, "Within the three miles surrounding the University Circle area, infant mortality exceeds some Third World countries. That is an embarrassment and cannot be allowed to continue."
In total, the "eds and meds" of University Circle were spending about $3 billion annually on goods and services, with very few of those dollars ending up in local hands.
So in 2005, a conglomerate of city leaders, private foundation organizations and business executives came up with an idea: make Cleveland's University Circle area more local in its business dealings to keep those profits from going elsewhere. When the hospitals serve food, get it from local food purveyors. Set up research facilities that can grow companies that originate from local inventions. Clean the sheets at local laundries. Pretty basic thinking.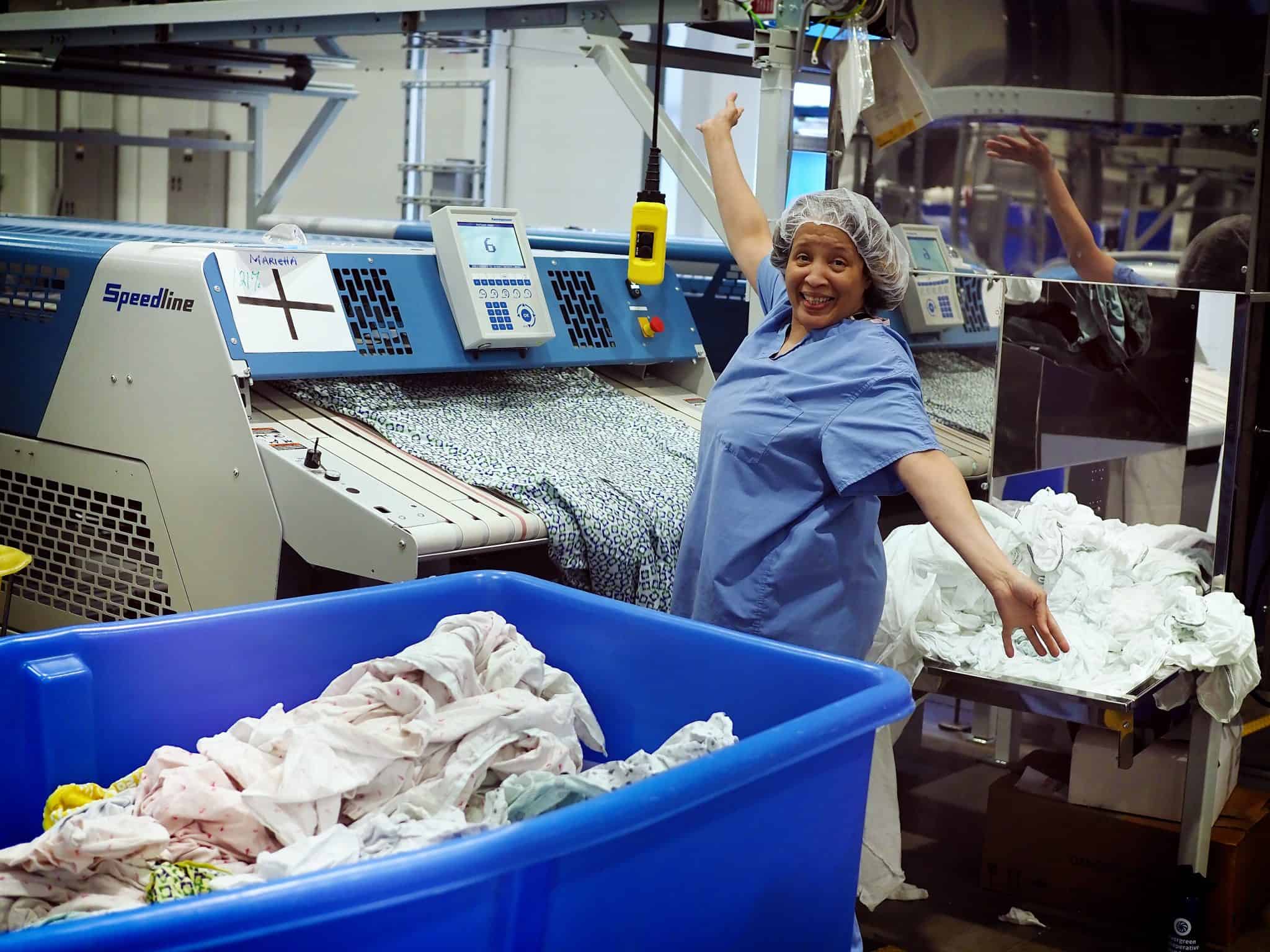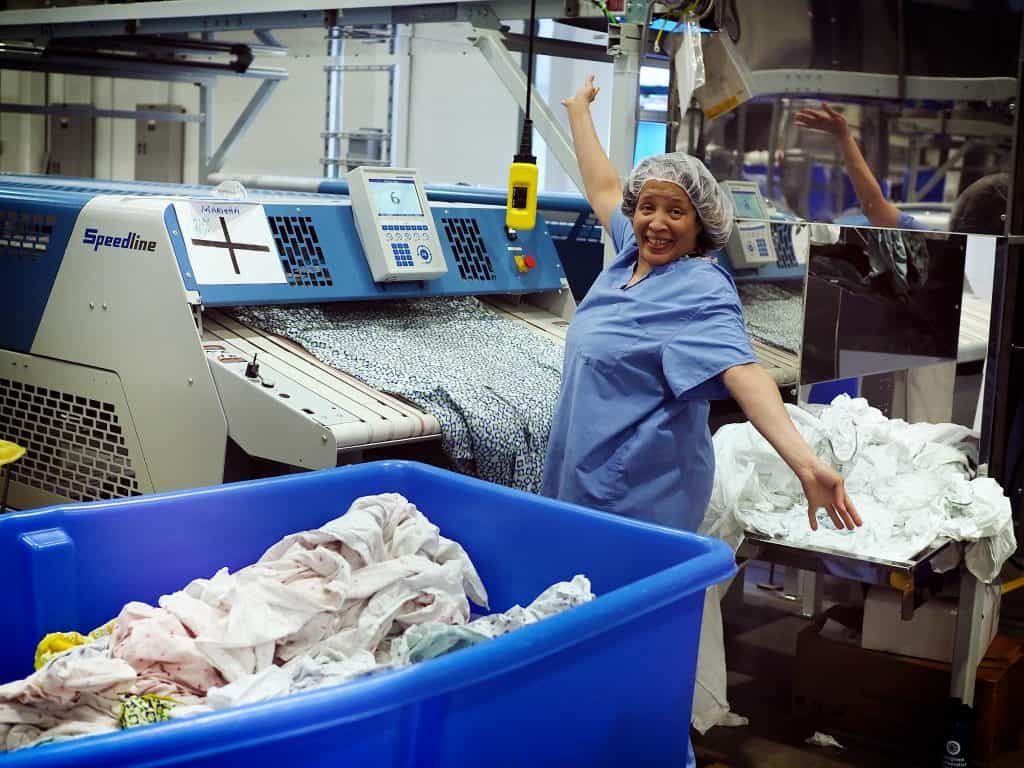 And so the Evergreen Cooperative was born: a cooperative, employee-owned business that aims to keep jobs at home and that lets those working in the business have a stake in the profits. 
They started with laundry. The first step was to get commitment from the hospitals to have their laundry cleaned by the people living beyond this "wall" of separation that Dr. Standley spoke of. 
Then, Evergreen leaders used private foundation funding and some city grants to get operations started. 
The other challenge was to find a way to have the cooperative completely employee-owned. In other words, to set up the company to not be a hand out, but rather a helping hand to get into the profitable world of private business. 
"What we have found is that the economic solutions in many cities like Cleveland are not to rely on federal dollars or elected officials in the state capital to solve things for you," says John McMicken, the CEO of Evergreen Cooperative which today employs 150 Clevelanders, many of whom were previously living in poverty or have served time in prison. "The answer has always been to get the big players locally to realize they have a big influence on the city and hold their feet to the fire."
"If we think collaboratively instead of individually on some economic issues, we can gain better results from working together," he said.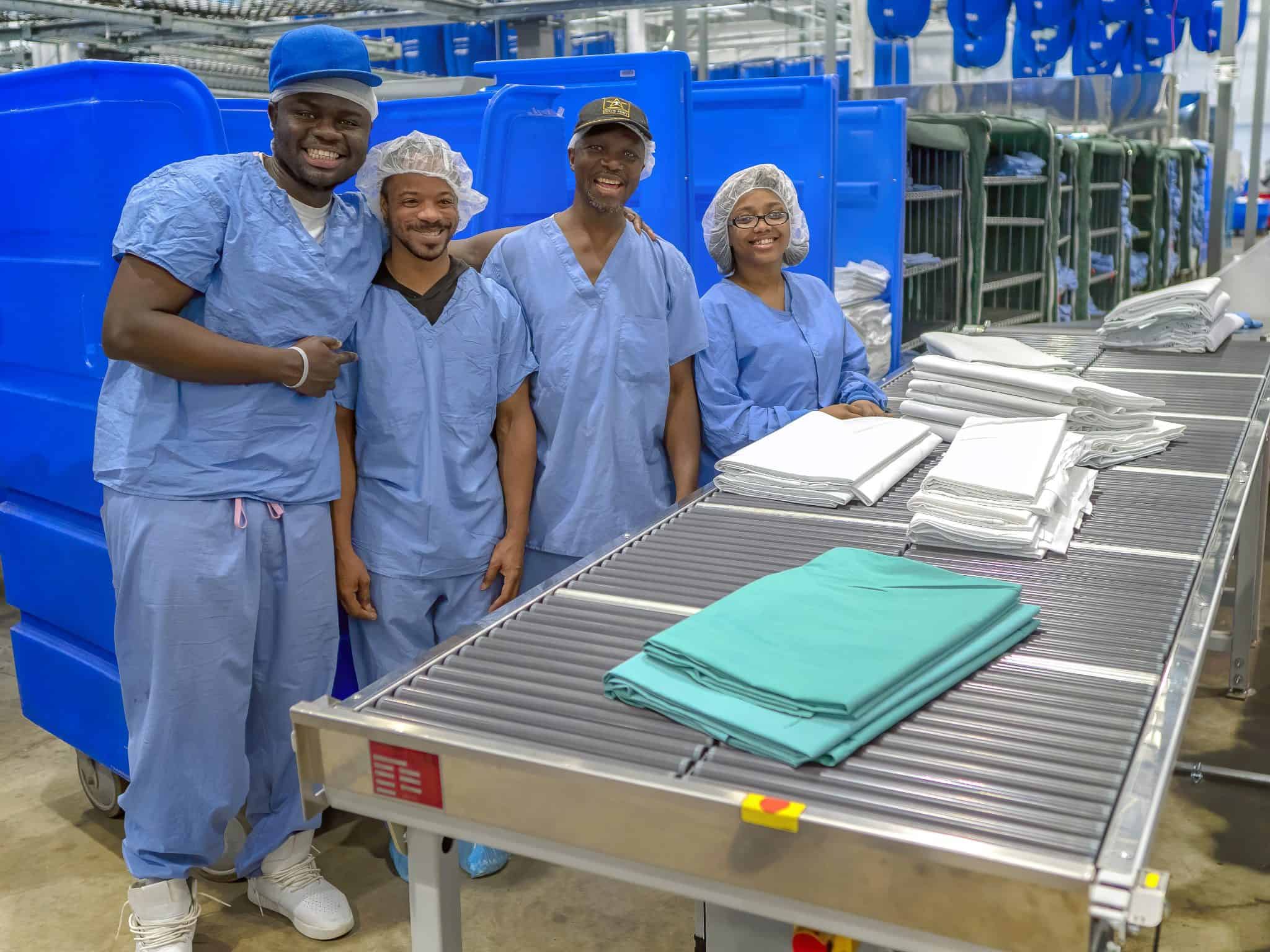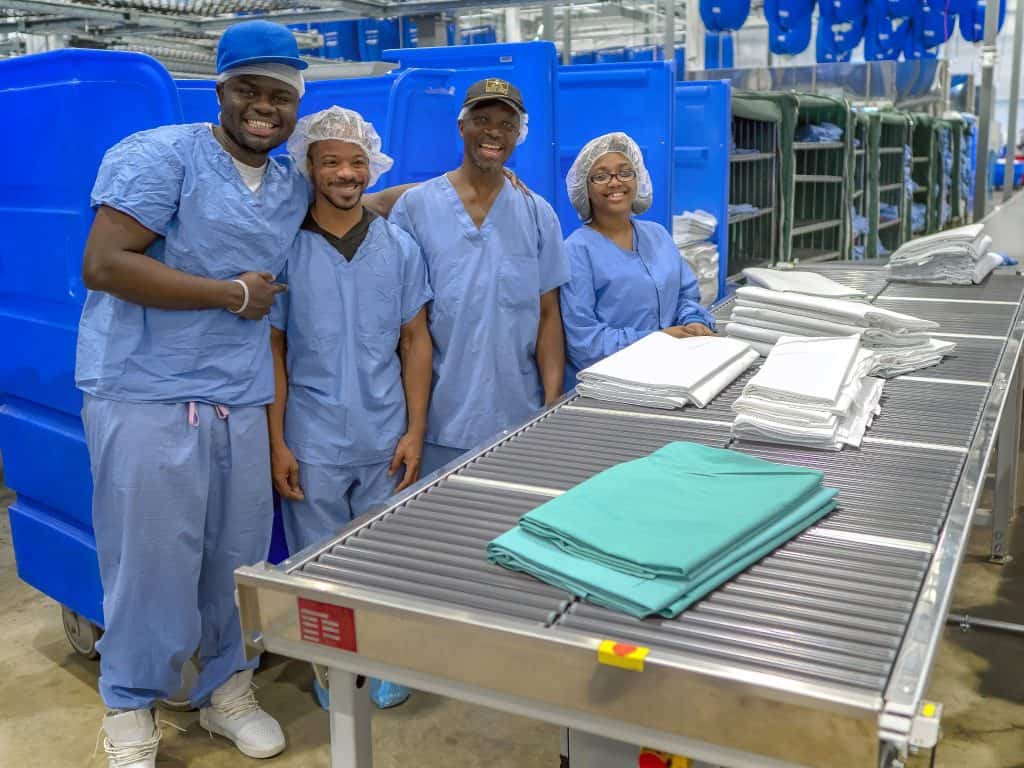 Today, the Evergreen Cooperative laundry business does about 50,000 pounds of washing per day day from health care institutions. Of the 150 employees, about 90 have qualified as "worker-owners," which gives them many benefits not found in other jobs. One of those benefits is an annual bonus based on the yearly profits on the business; this year that bonus will be $12,000 on top of the $15-an-hour pay structure.
Thus, an average laundry worker at Evergreen can make about $40,000 a year and even have access to a program for discounted home ownership.
Scaling up
Since 2012, Evergreen has also developed a lettuce-and-greens branch of their operations, which has shown similar business growth. It even produces basil for a locally made Nestle pesto which is sold internationally to restaurant chefs and food services businesses. 
As a plus, the decline in Cleveland's population meant that the city had many acres of abandoned property. Using some of that land for Evergreen agriculture meant few property acquisition start-up costs.
McMicken, who was president of Inventus Technologies before joining Evergreen, says that Evergreen's future growth will involve contributions from "social investor lenders" who are interested in both creating jobs and helping rebuild cities in need of help.
Evergreen Cooperative has currently lined up $13 million from such investment firms, and is about to close deals on a few old industrial businesses in Cleveland that are in danger of closing because of owner retirement.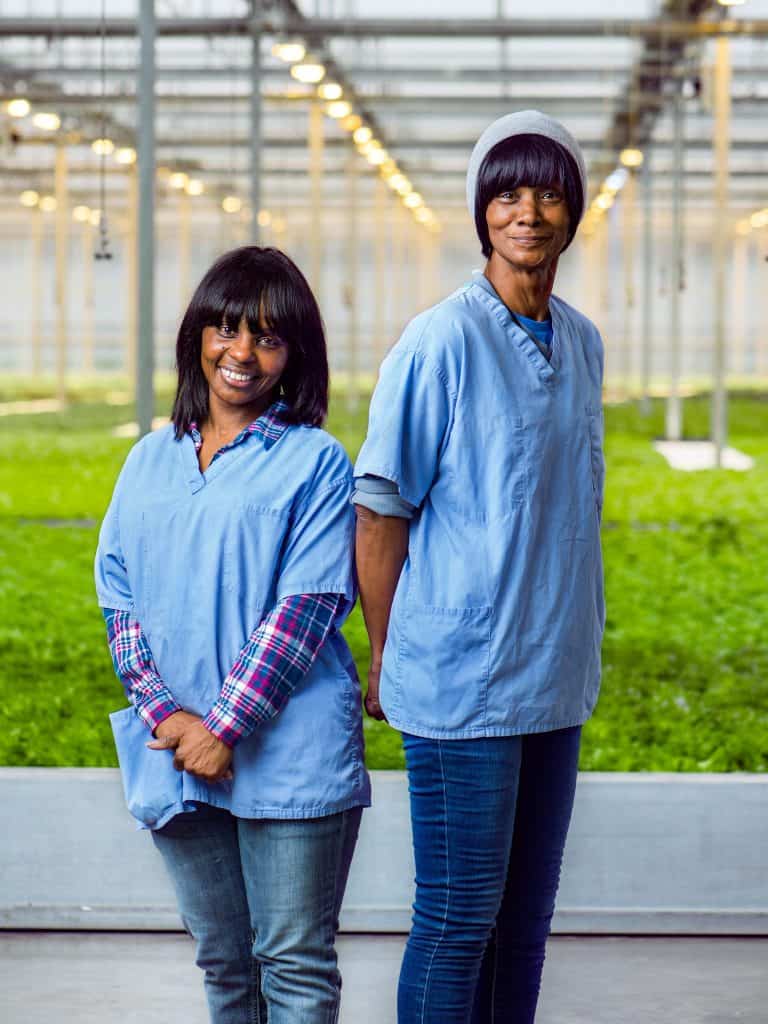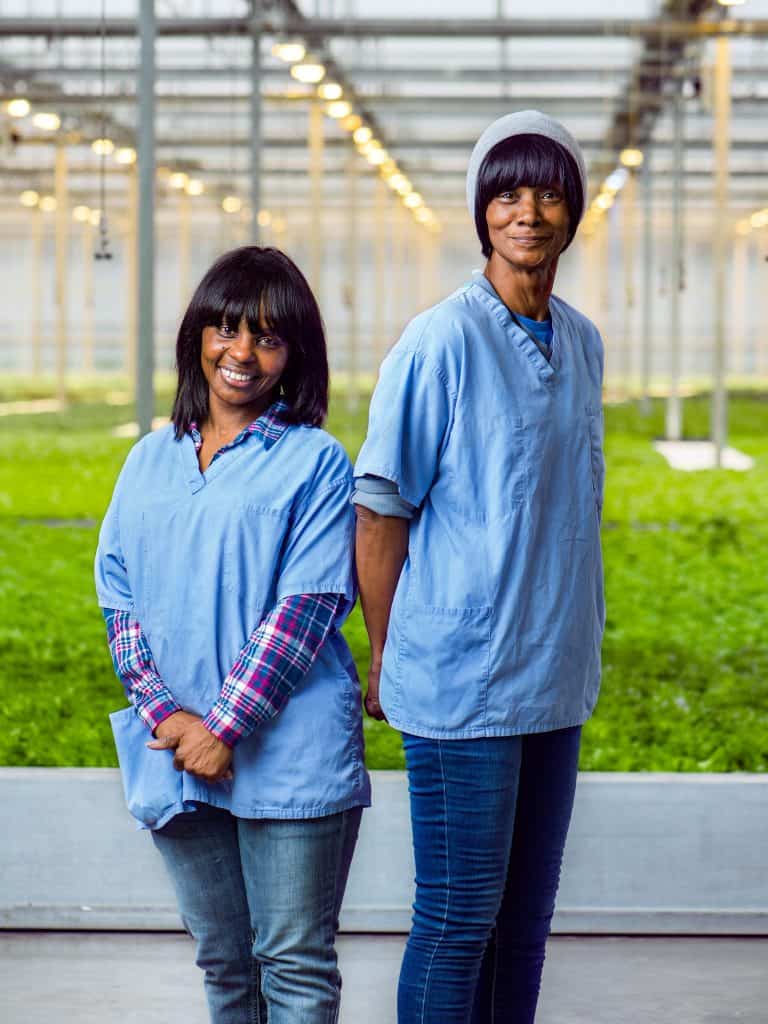 "This doesn't fit all business models and business needs, but we are proving this is a viable option that helps to use wealth generation to help the entire community instead of a few individuals," says McMicken.
When it comes to applying Evergreen's model elsewhere, co-ops have traditionally ebbed and flowed in popularity, based mostly on the economics of the time, especially in cities whose leadership is embedded with the state and federal entitlement programs. Certain forces also work hard to keep any public influence out of all-free-market capitalism. Most co-ops in the country are still the brown-rice-and-other-health-food purveyors that come to mind when we think of co-ops today.
But the new era of more sophisticated co-ops is taking root. Two cities are partnering with Cleveland's Evergreen to use their expertise. Chicago's ten largest hospital systems are looking to increase purchasing relevant supplies and services from local suppliers, for example, and Evergreen Cooperative is consulting with the group on how to do that.
New Haven, Connecticut, home to Yale University, is purchasing an old building in the inner city to house a laundry service for the five hospitals in the Yale New Haven Health system, the third-largest employer in the state.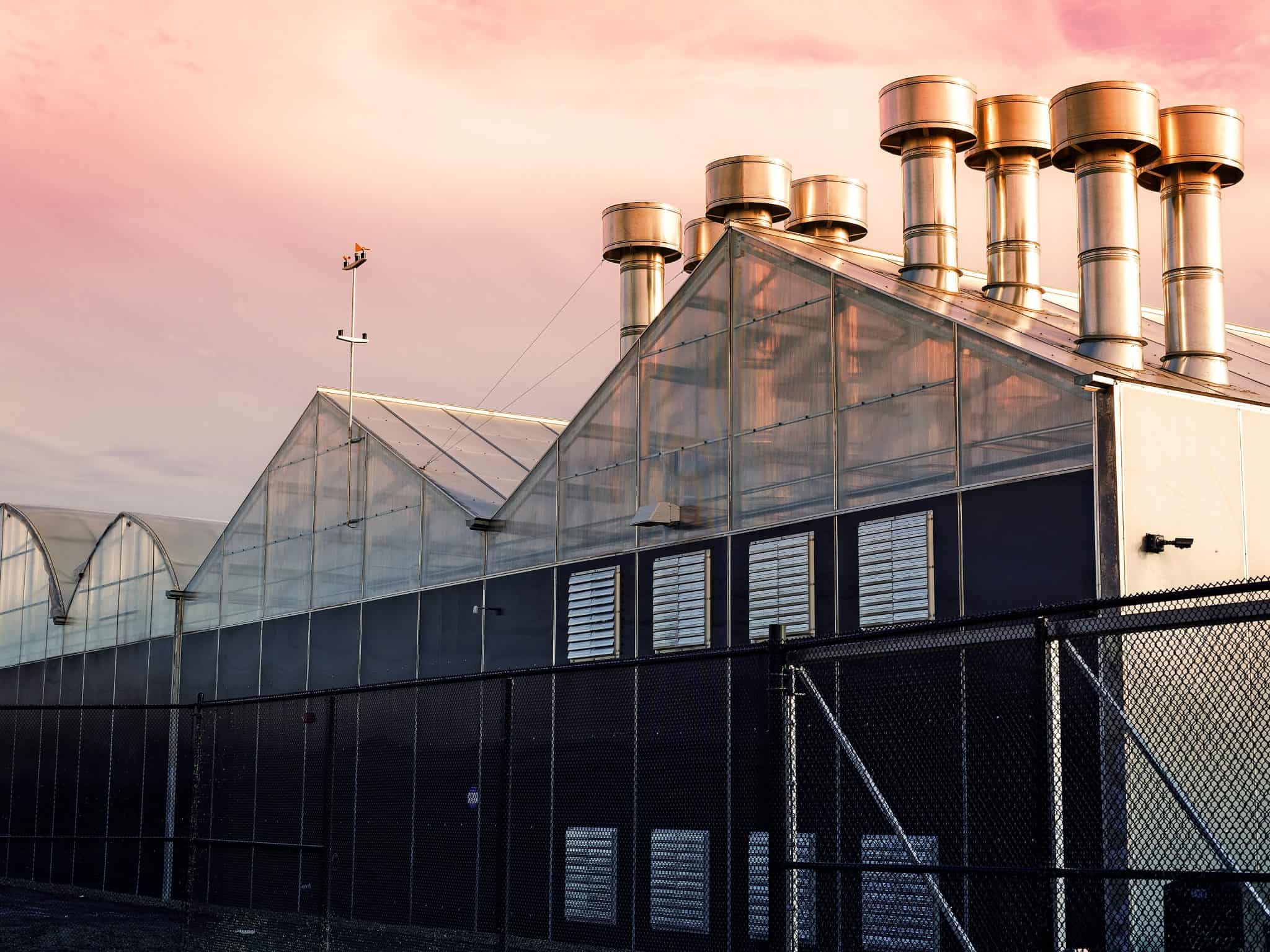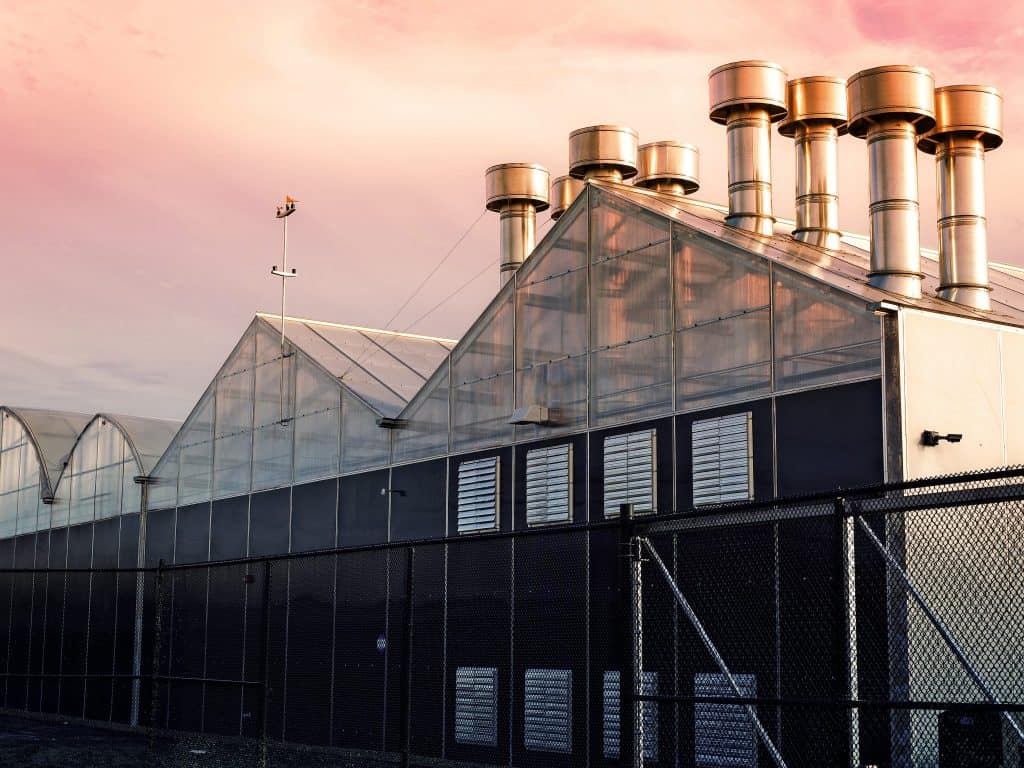 "When we were working to see what investments we could make in our community to help facilitate individual wealth creation—and not just manage poverty—we saw how Evergreen was working with the Cleveland Clinic to not only provide good jobs but also build up the neighborhood nearby," says New Haven Mayor Toni Harp. 
New Haven found the 70,000-square-foot two-story building, built in 1960, in the high poverty Newhallville neighborhood to house the proposed laundry service. Most of the $900,000 to purchase the building came from federal and local community grants.
"Most times, we are better at defining for ourselves what we need," Mayor Harp says. "We need the resources we send to the state and federal levels to come back in various ways, but we have a good idea of what works for us and it is best we take the lead on issues like this."
McMicken has a similar view. The co-op business must be local in location, local in terms of hiring, and independent in function to succeed, he says. "We learned early on that if we were going to base any aspect of this business on federal or state assistance, we were in trouble," he says.
"In the end, in order to achieve our mission, we have to be profitable, because you can't share money with your workers unless you make money. That isn't anything new. Every business has to figure this out, or they go out of business. We are no different."