"We are fishing for marine plastic under sail," says Steve Green, of Clean Ocean Sailing (COS). From their roving, rabble-rousing home and headquarters on the Annette, a 115-year-old sailing boat, Green and his co-captain, Monika Hertlová, are leading a naval attack on the plastic polluting our oceans — which weighs in at an estimated total between 75 million and 199 million tons.
Based on the coast of Cornwall in the UK, COS launched in 2017 after Green visited an island in the nearby Isles of Scilly archipelago. He was shocked at the amount of plastic pollution he saw. 
"It's only a mile across, and on the southwest of the island it is six foot deep of all sorts of plastic flotsam and jetsam. It's full of dead or dying seabirds and dolphins," says Green, who is "pirate-in-chief" at COS. He decided to do something about the problem and invited other concerned locals to join him in the mission to remove plastic waste from the most inaccessible parts of Cornwall's commanding coastline. Since then, over 400 volunteers have leapt aboard to join the fixed crew of Green, Hertlová, four-year-old Simon and Labrador Rosie to sail under the Jolly Roger that flies at "Annie's" prow. 
The 60-ton former Dutch icebreaker acts as a mobile basecamp, sailing the high seas before pulling into rocky coves and river mouths so that a flotilla of smaller kayaks and rowing boats can disembark. The smaller vessels are able to reach shorelines that are difficult to access by land and that are some of the areas worst affected by plastic pollution. Plus, by using non-motorized vessels, they avoid burning carbon-emitting fossil fuels. 
The group has recorded and removed 500,000 individual pieces of plastic with a combined weight of over 70 tons. Green says that about 85 percent of the rubbish they gather is recycled and repurposed. The Ocean Recovery Project in Exeter upcycles some into sea kayaks that COS then uses to remove more rubbish from nature.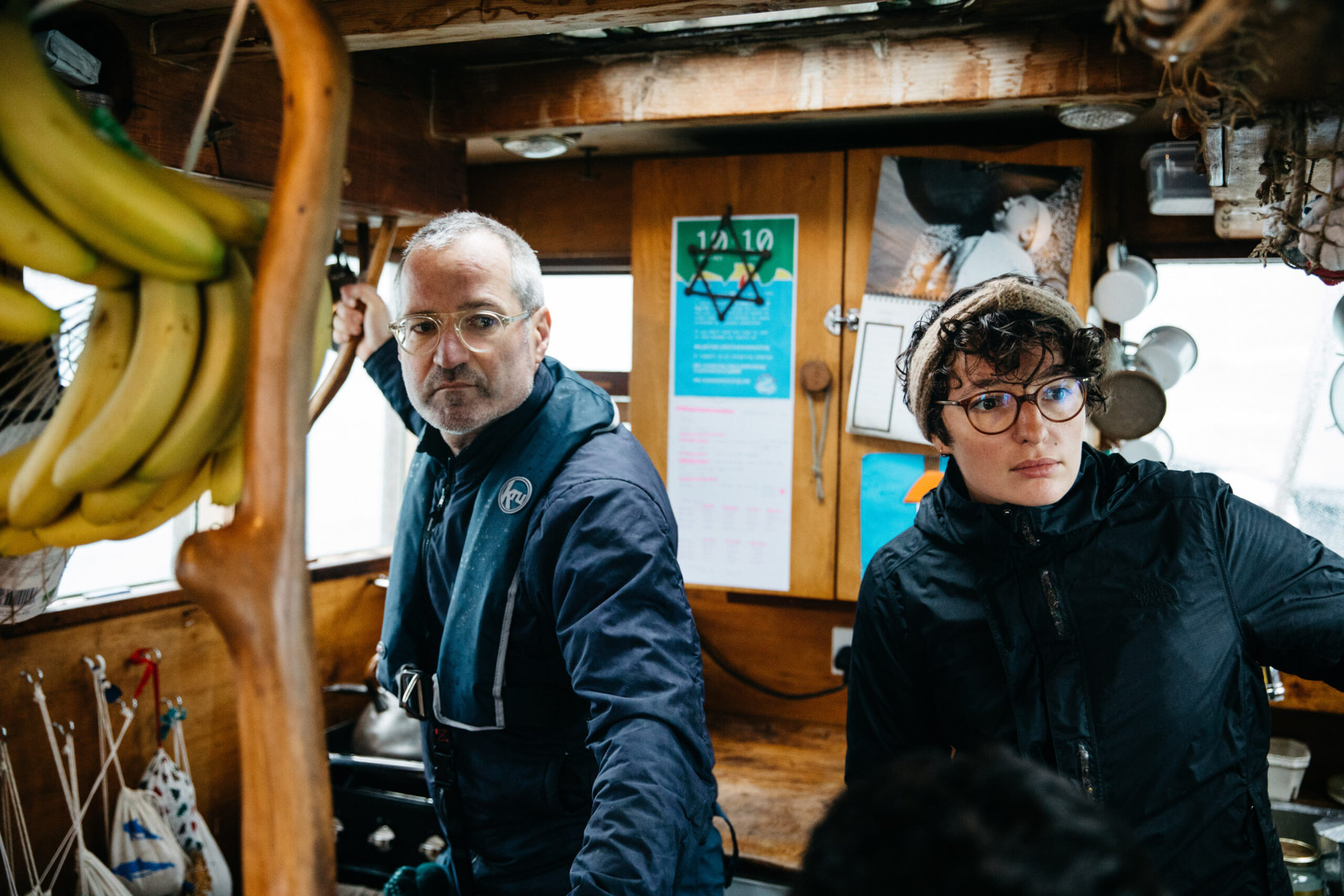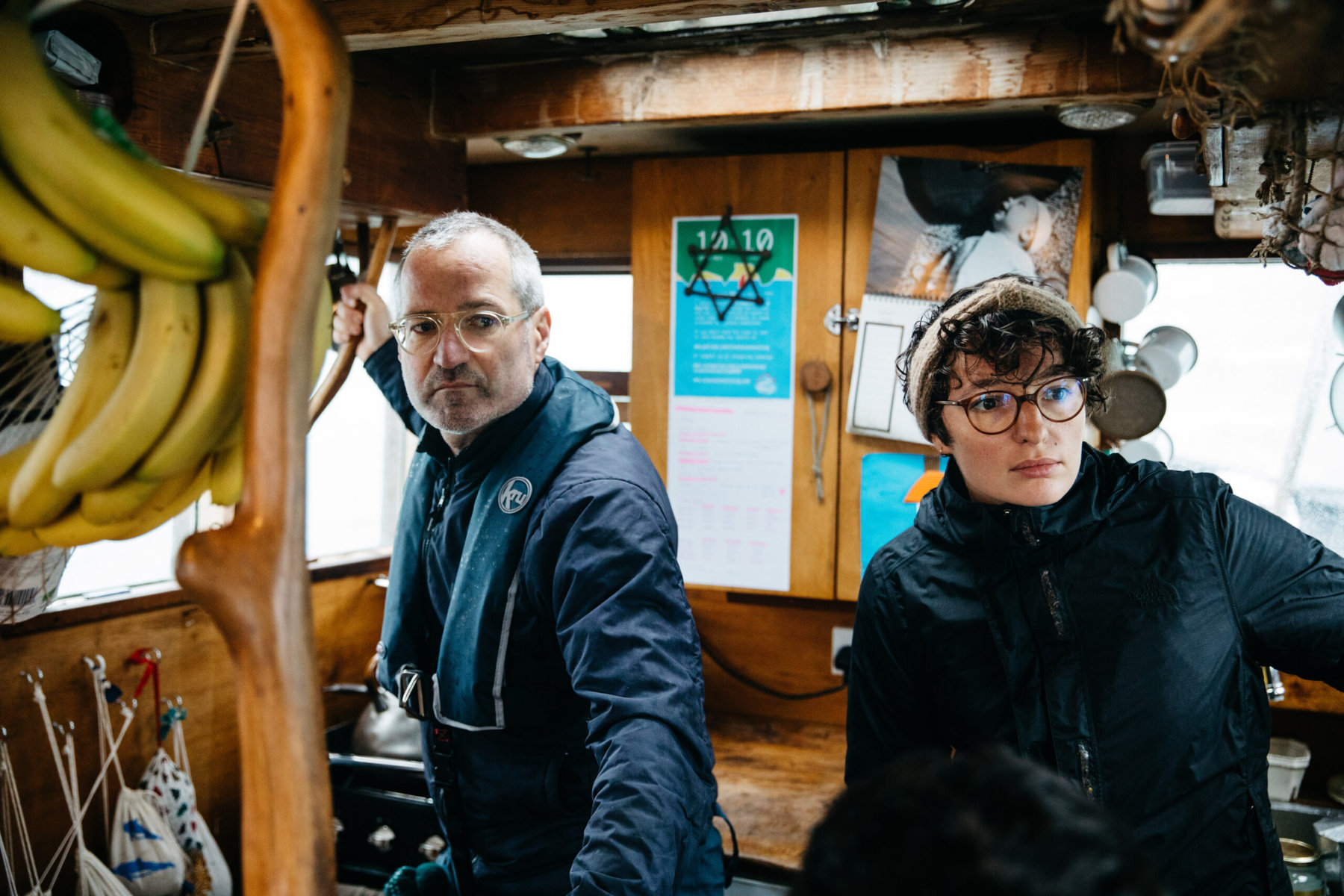 Many Clean Ocean Sailing volunteers have a deep connection to the land and seas of Cornwall. Simon Myers grew up locally before moving away for work. During a particularly stormy winter, he returned to join the crew with his 16-year-old son Milo. For him and many of the volunteers, the work is a way to combat global issues on a local scale. "Living in western Europe we have been largely insulated from pretty much all of the consequences of our actions over the last 50 or 60 years, but we have an emotional attachment to this landscape, coastline and people. These issues around overconsumption, pollution and climate change are becoming increasingly personal. We love this part of the world. We grew up here and want to protect it," says Myers.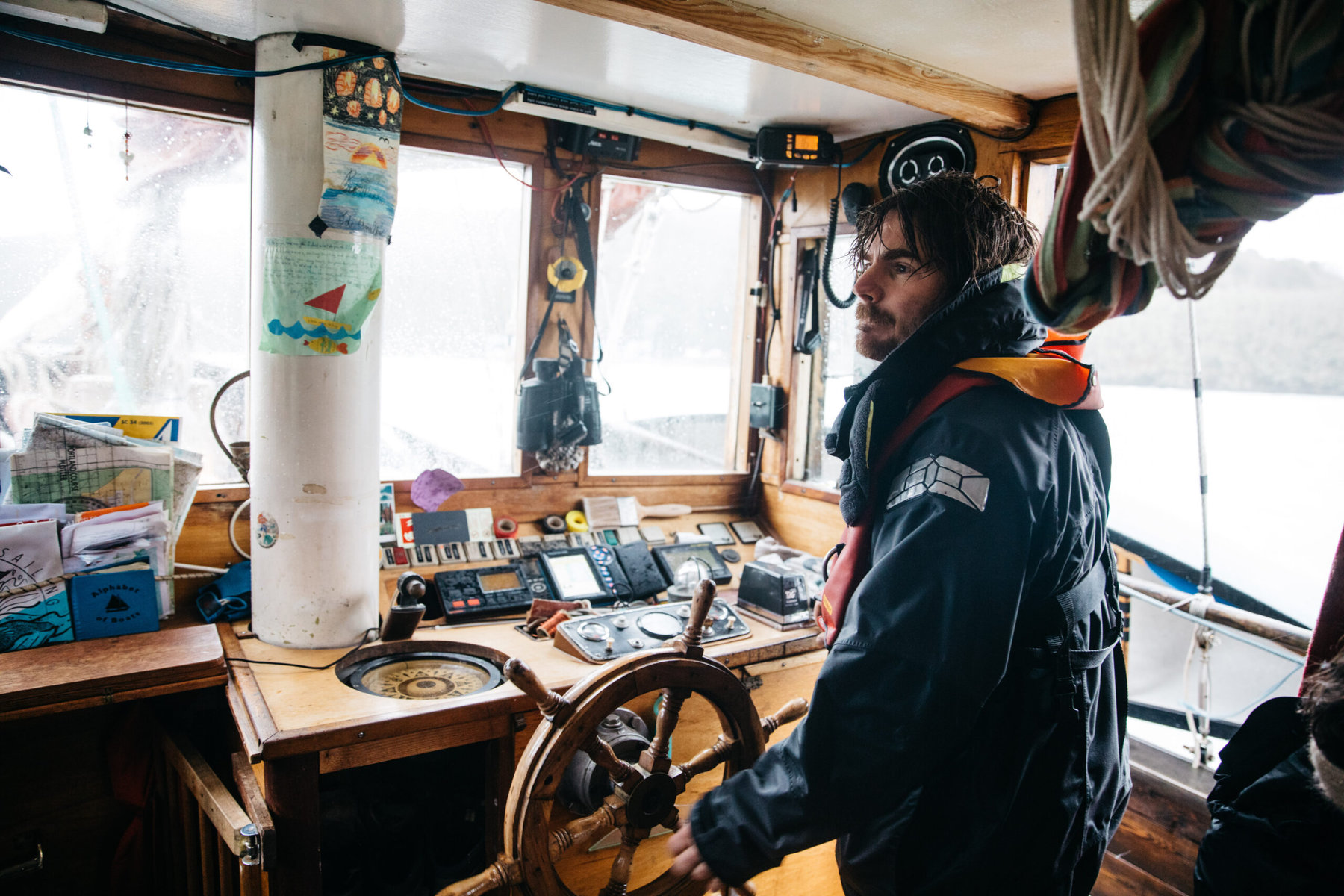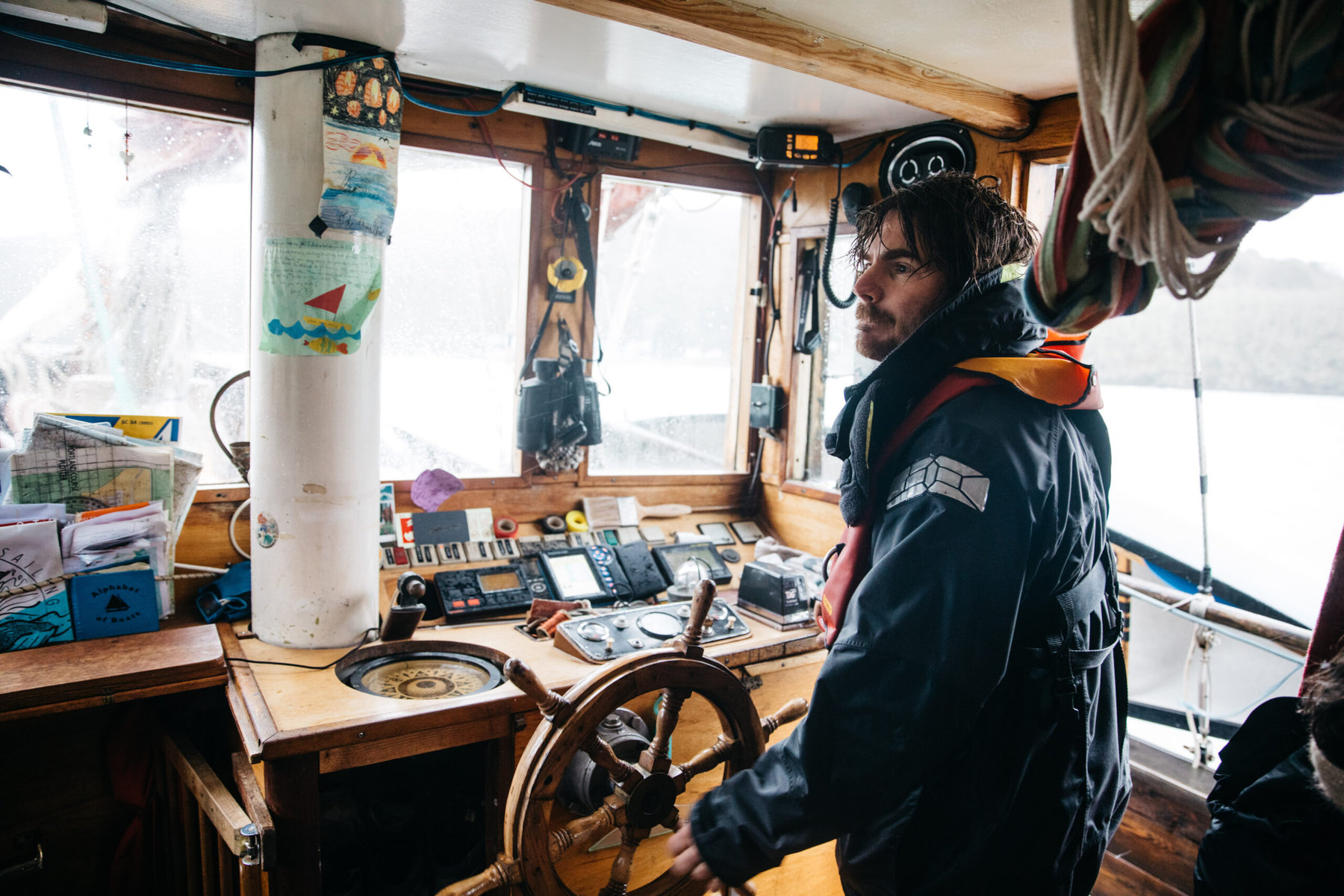 The group is prepared to brave all weather and rough seas. They try to stay close to home when the weather demands it, but in favorable conditions they travel far up and down the coast and to the many small islands off Cornwall.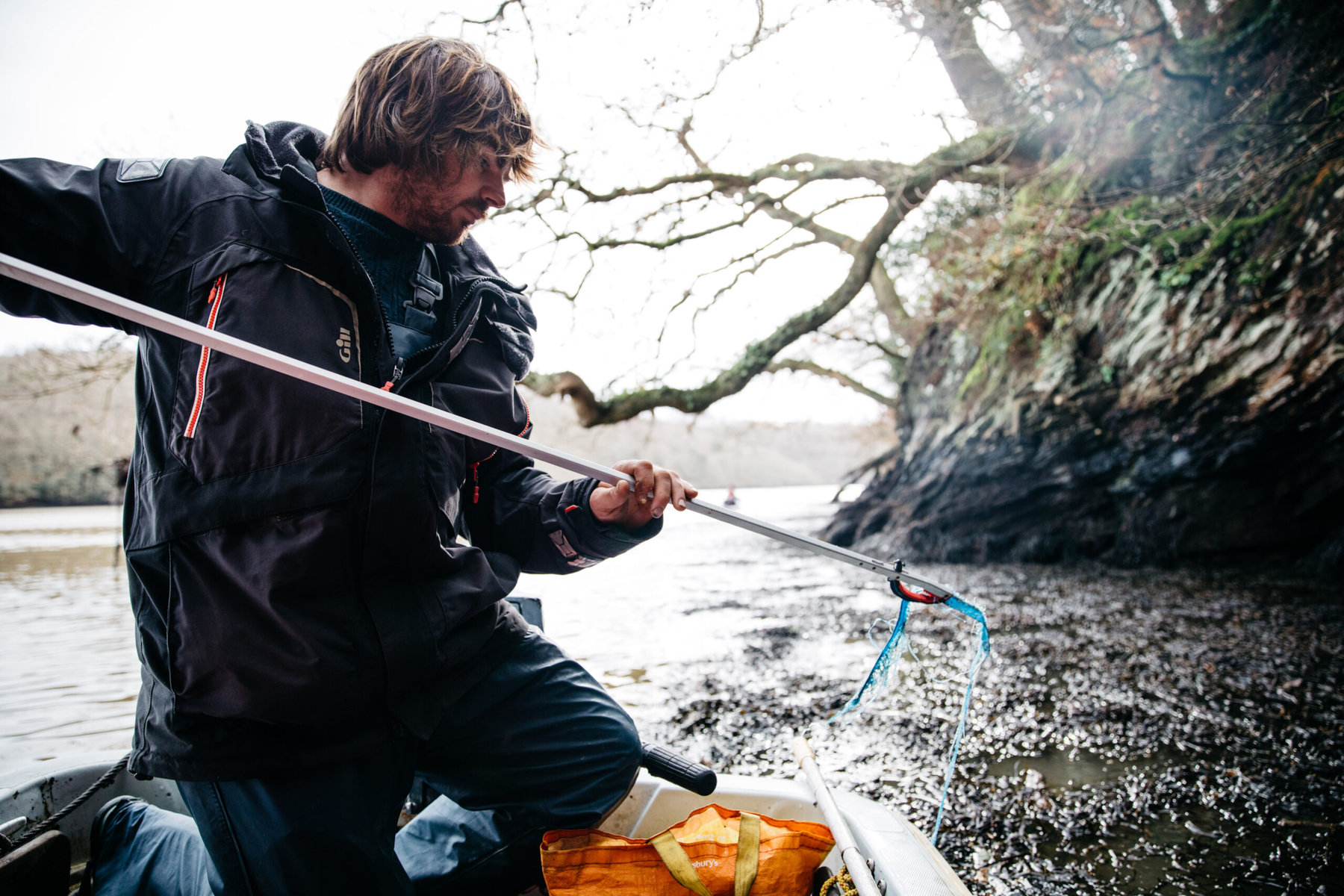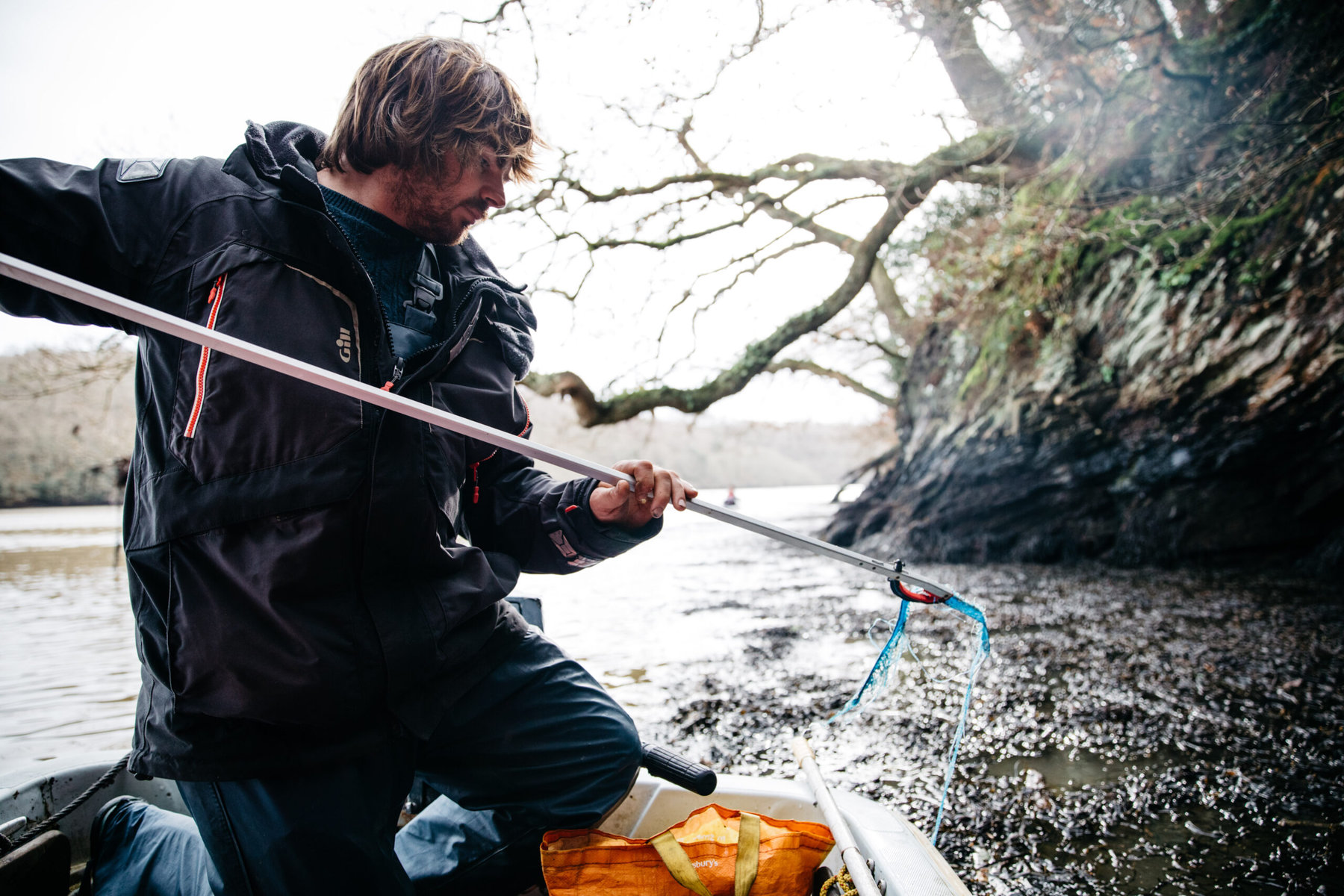 Green, a native Cornishman, knows the local waterways like the back of his hand. He knows which coves, inlets, beaches and banks are susceptible to excessive plastic pollution.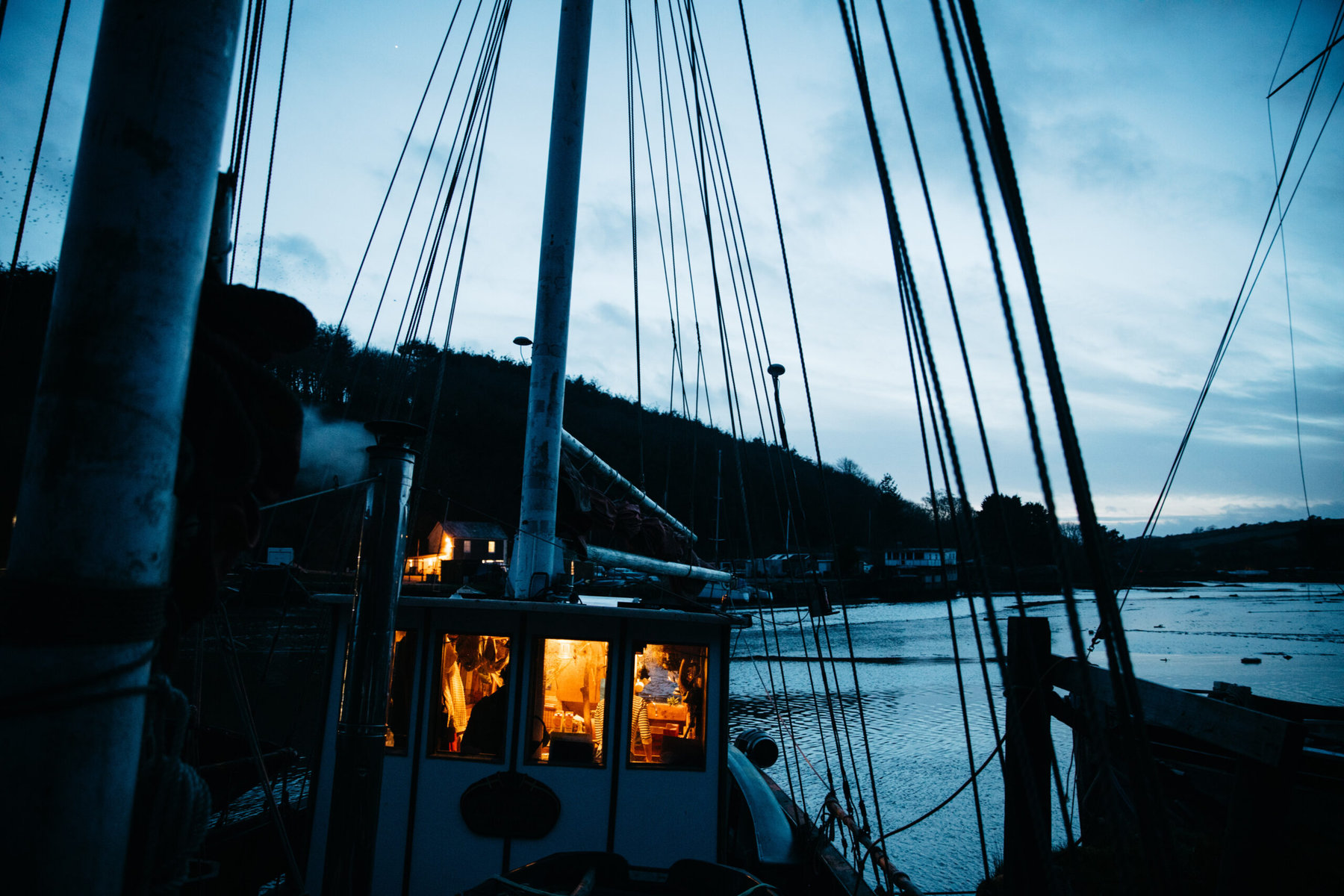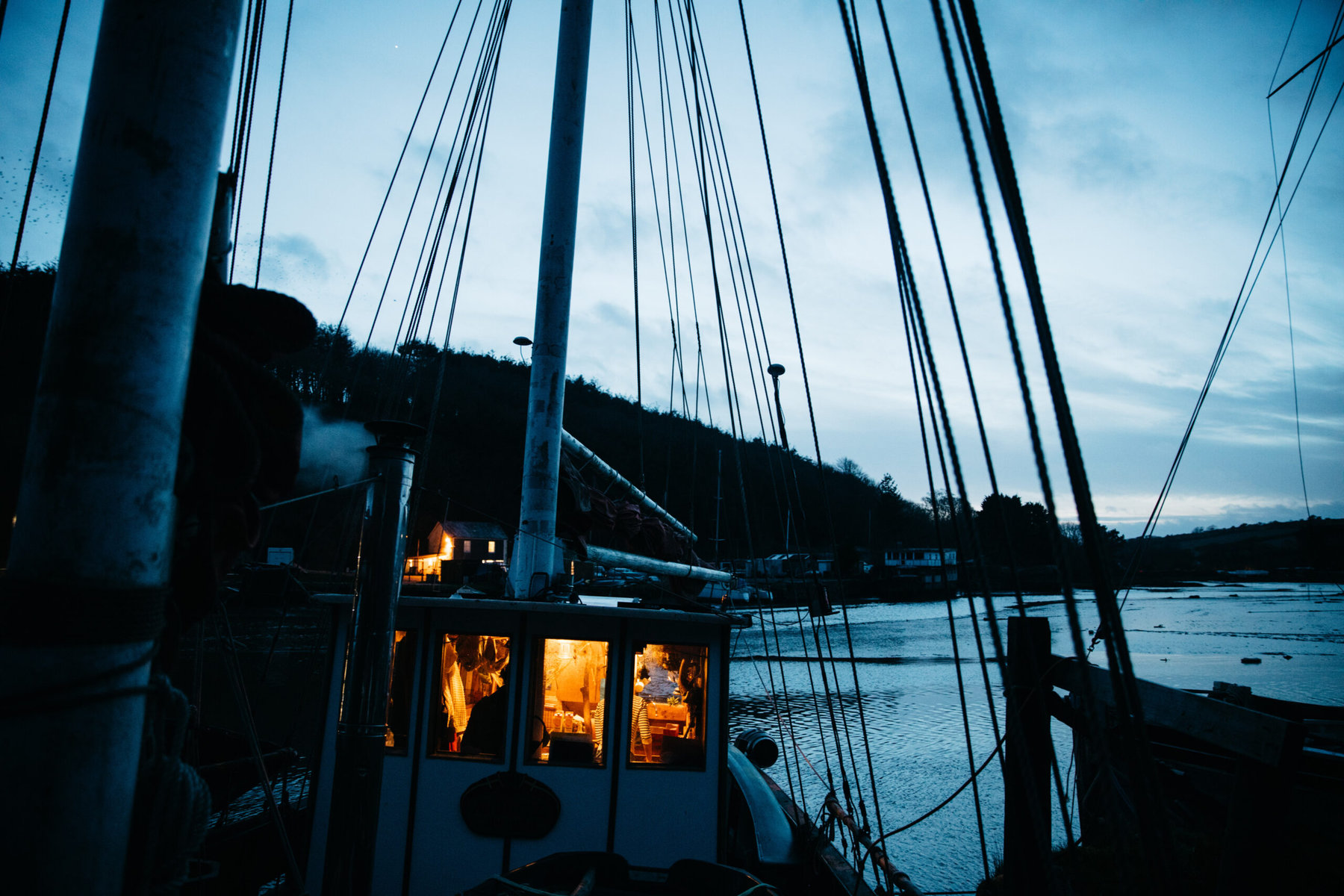 Green believes COS's method of ocean cleanup could be replicated in many of the world's coastal areas. "There are a lot of traditional wooden boats and still a lot of people with the skills to maintain them," he says. "I think it's important to maintain that heritage. So long as you're not in a hurry it is also an incredibly efficient way to move extremely heavy loads. Once the boat's started moving, it just glides along not using any energy at all other than the natural forces of the wind and the tide."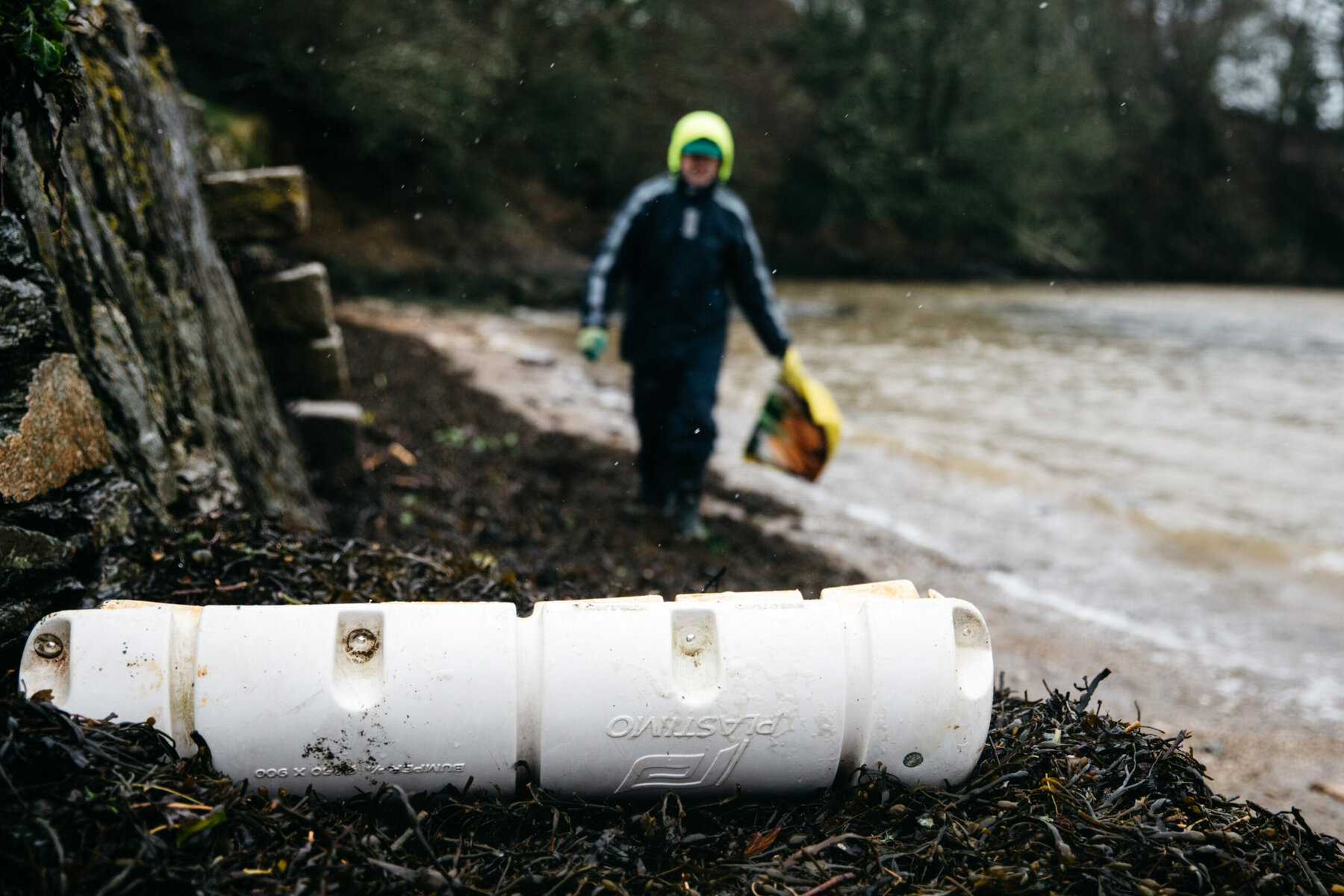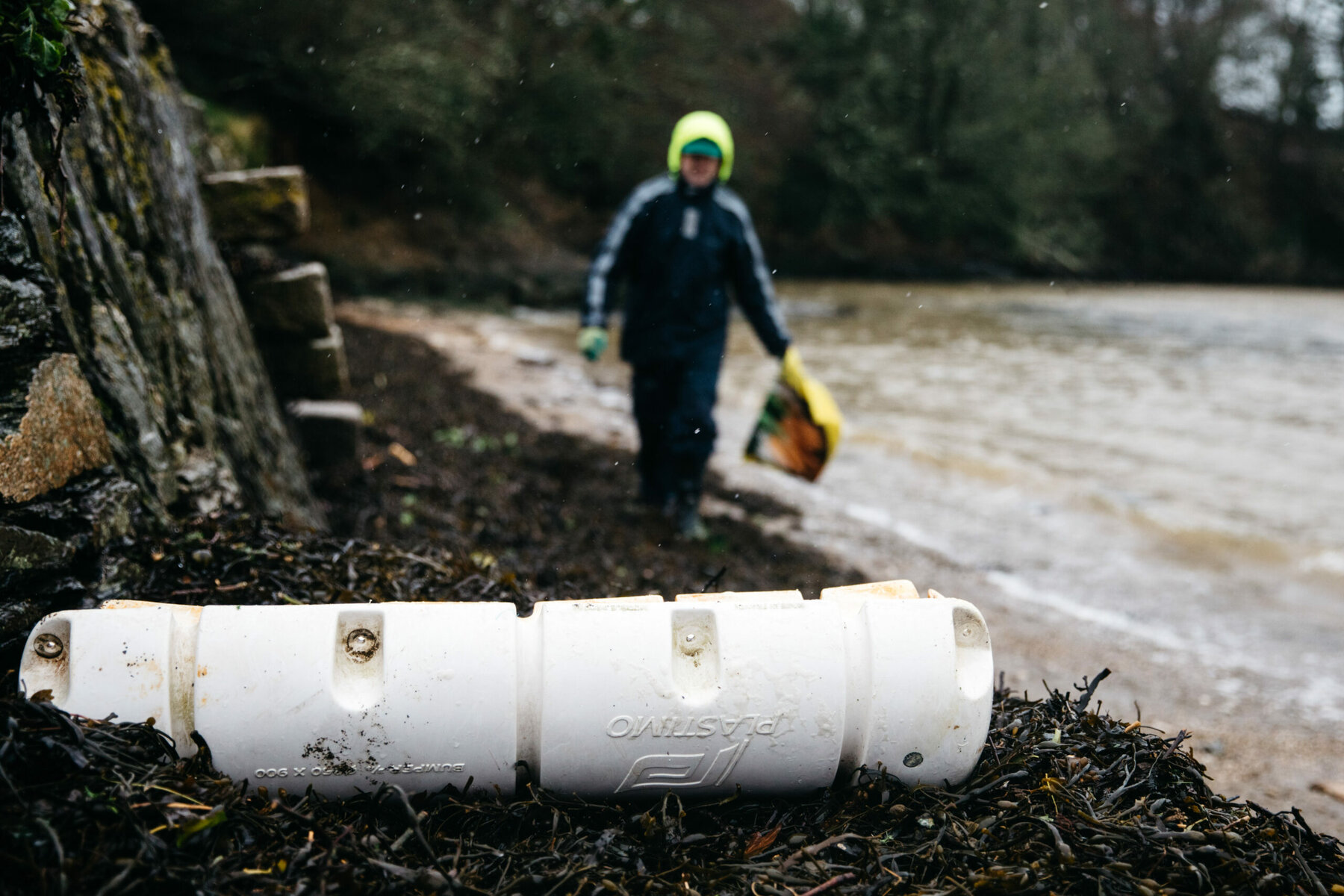 COS also has a "rapid response unit." "People send us a picture or location and we have about 20 volunteers who are all set up and ready to go to pick up any 'ghost gear' before it gets washed out to sea again on the next tide. We have found fish crates and fishing gear from South Africa, China, South and North America. It's crazy," says Green.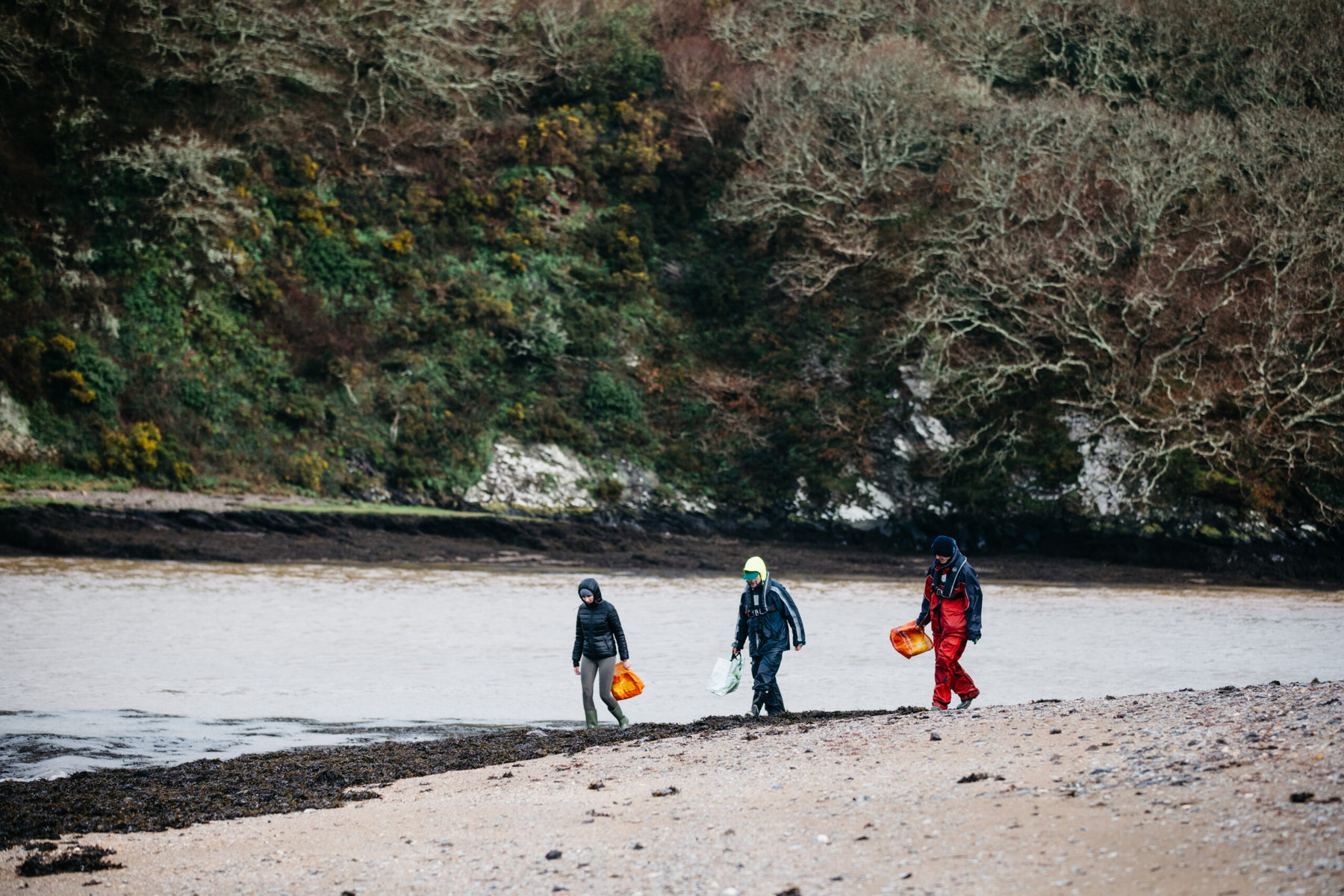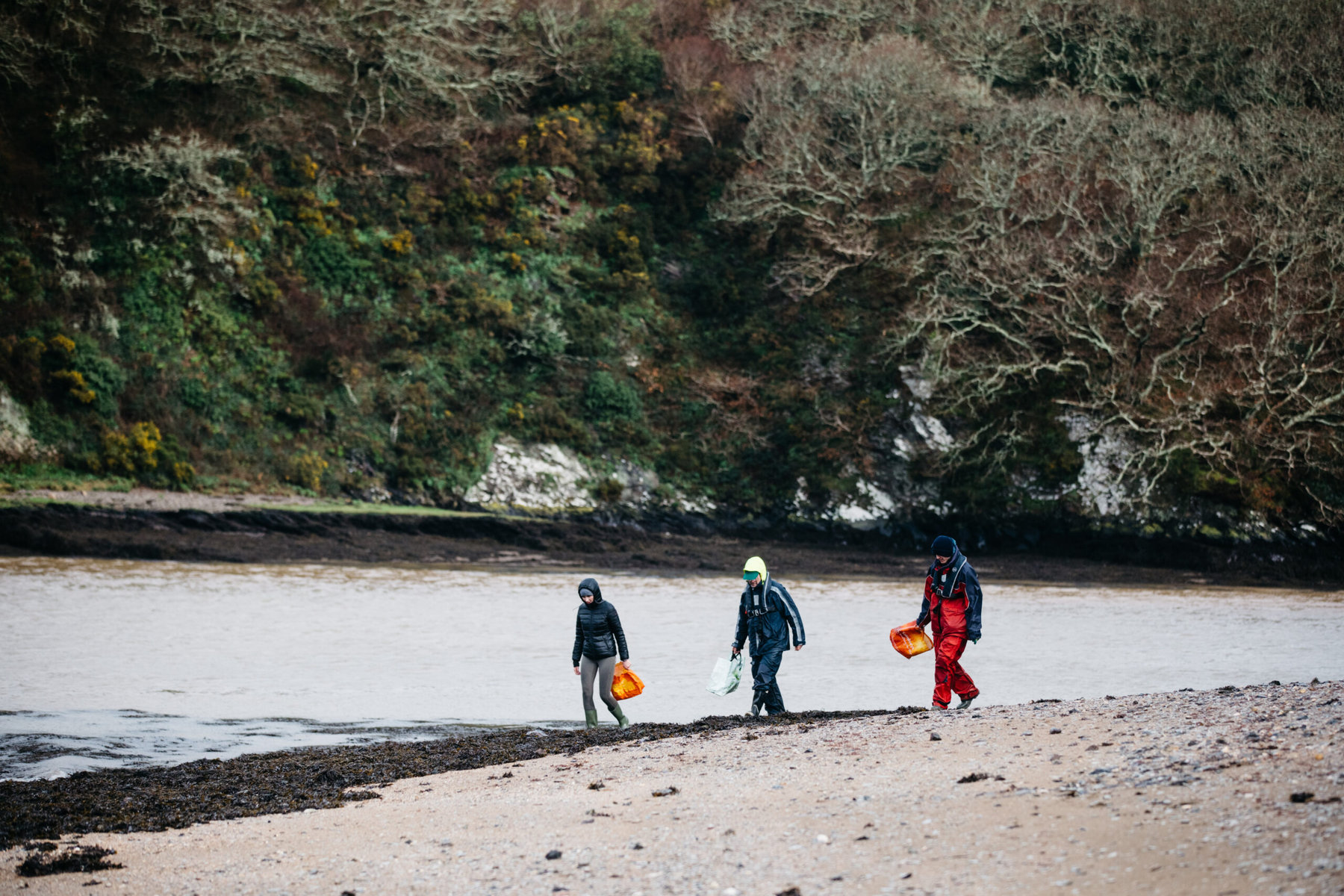 A system of mutual support built on local friendships is the backbone of COS's success. Many locals who can't donate time offer the group goods such as beers, groceries and pasties to help keep the boat afloat and the team energized.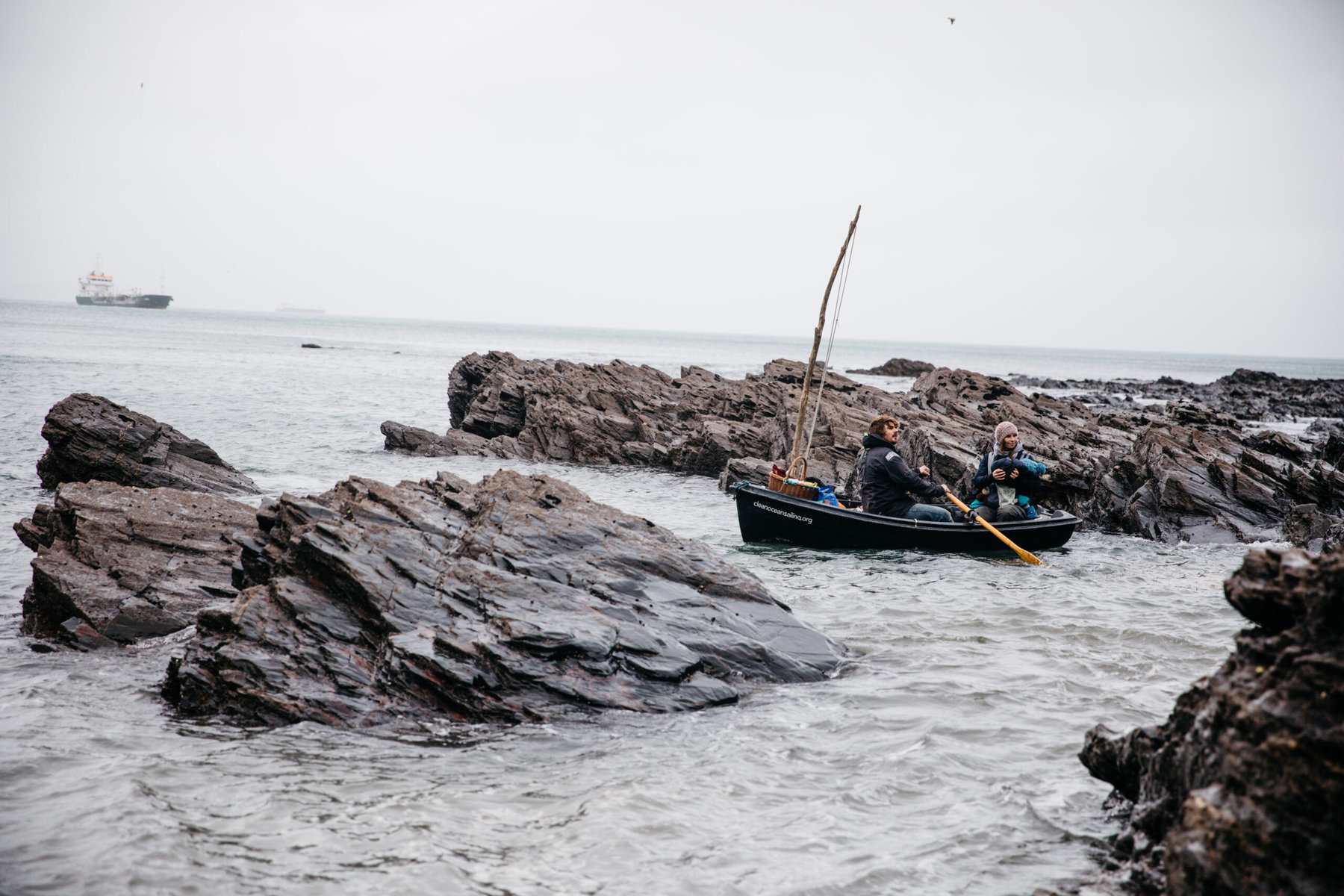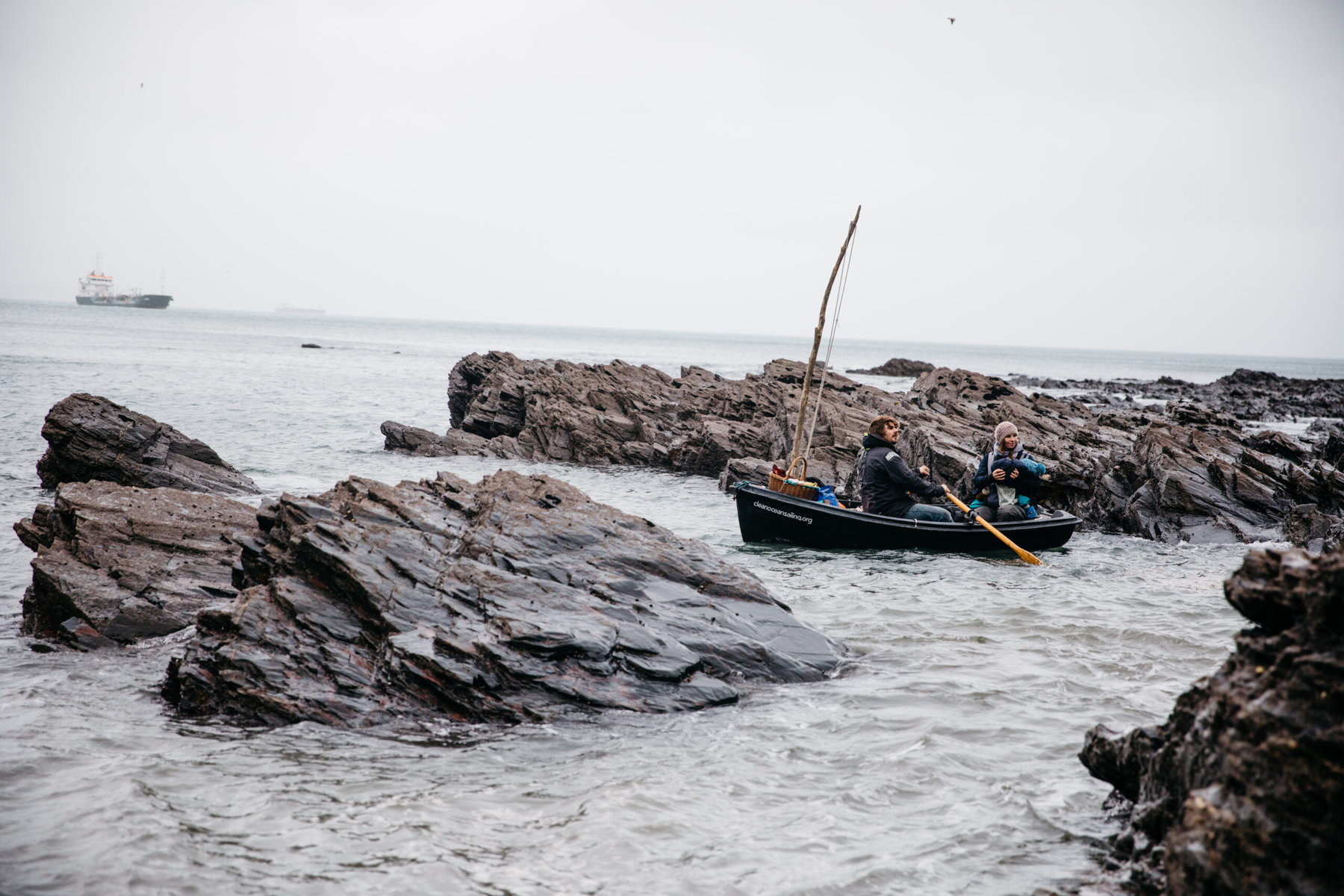 Annie's "pirates" are committed to low-carbon plastic pollution cleanup. "We could go out there in big, engine-powered RIBS; we could modify tractors and all sorts to haul vast quantities of rubbish off the coast," Green says. "But then, we would be creating another problem whilst trying to solve this one. This is nature and people working together in harmony."
He adds, "By moving the big boat around on the sail and using oars and paddles to move the little boats around, not only are we not disturbing the wildlife but we're not harming the natural environment at all. It takes a long time and it's a lot of hard work, but we're not creating a carbon footprint."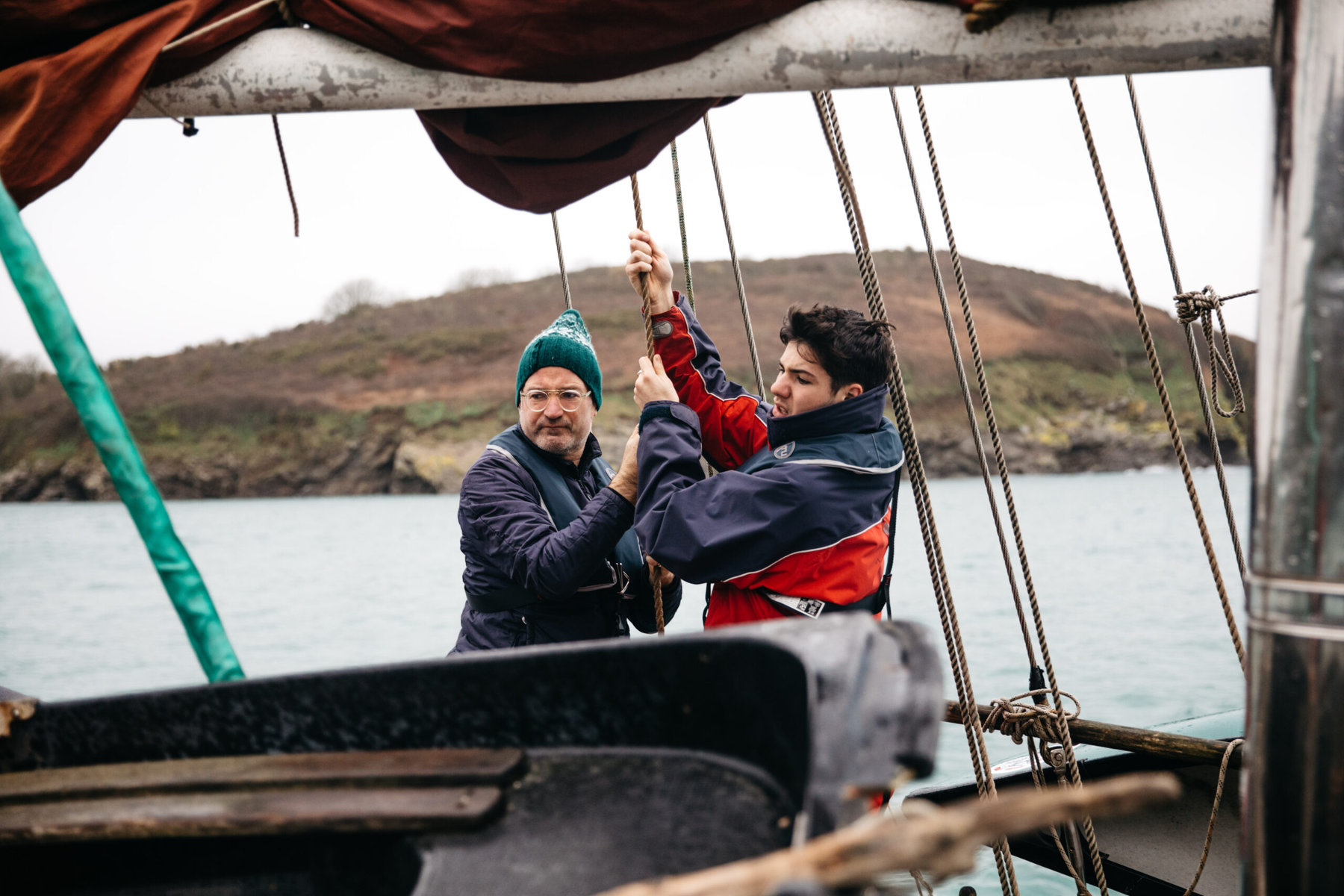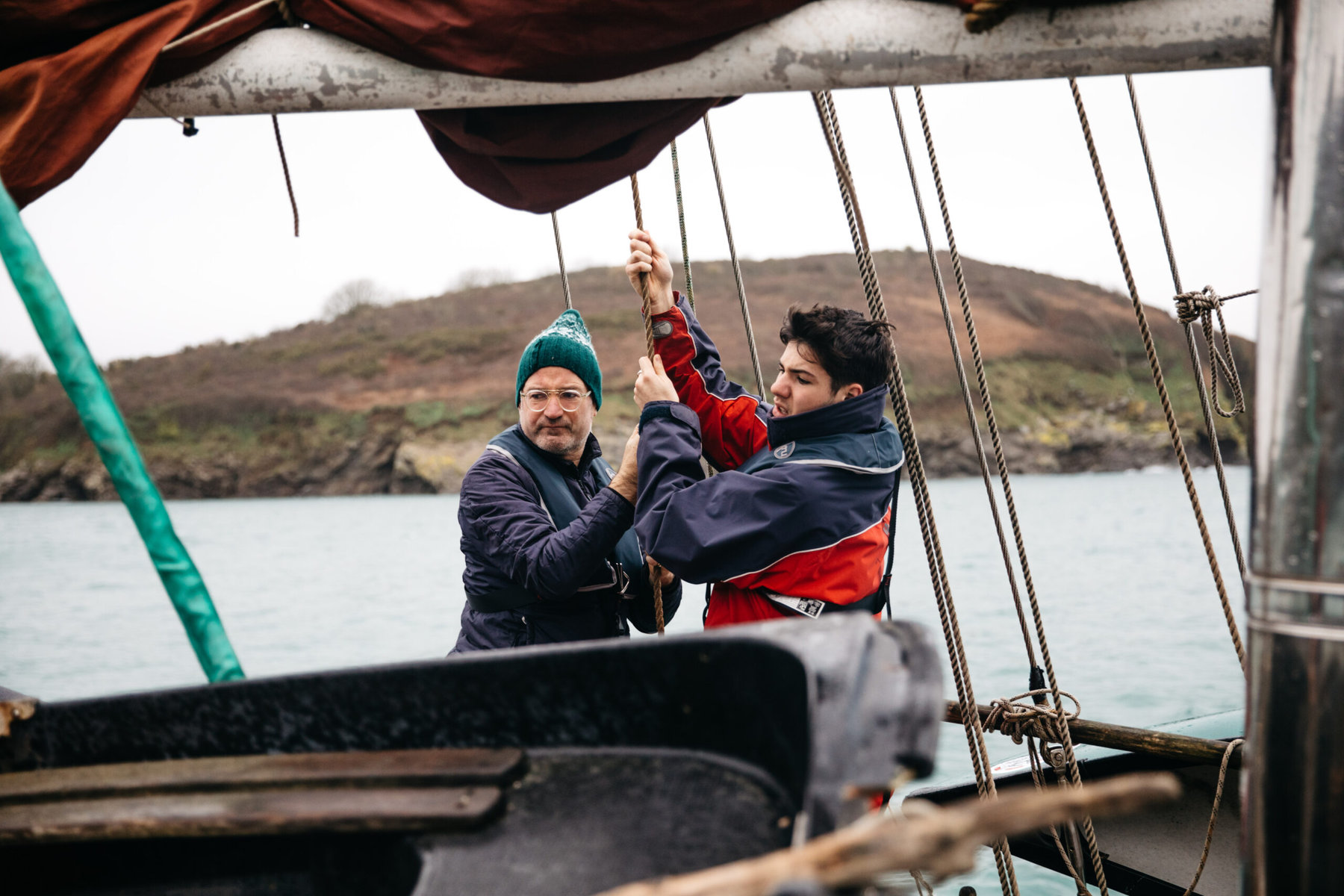 Sailing and paddling also holds an allure for volunteers, in addition to minimizing the environmental impact of COS's work.  "We are standing next to a Jolly Roger, at the mercy of the wind; it's romantic, it's under sail. There is a need to have quite visible, demonstrable ways to counterbalance a consumer culture," says Myers.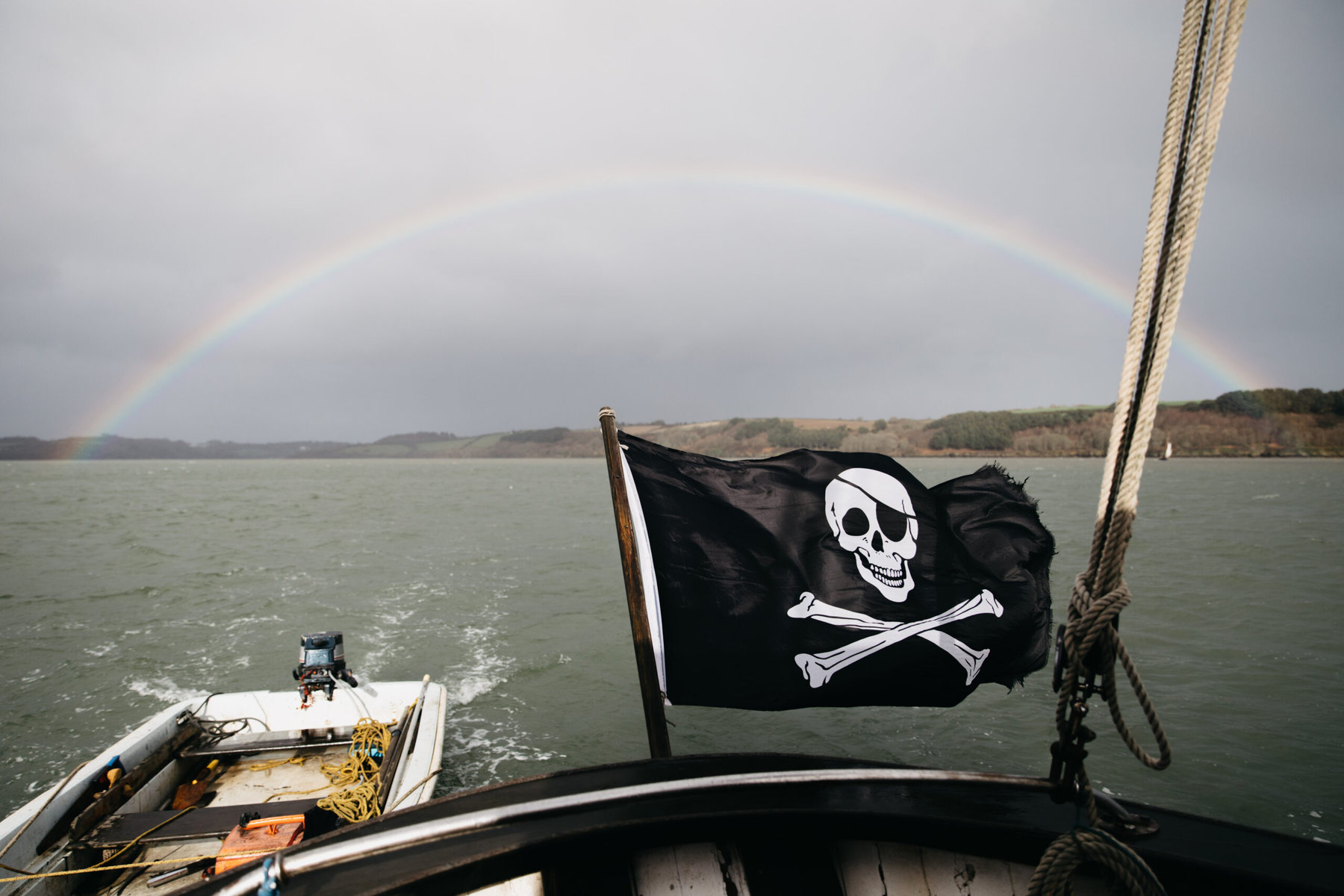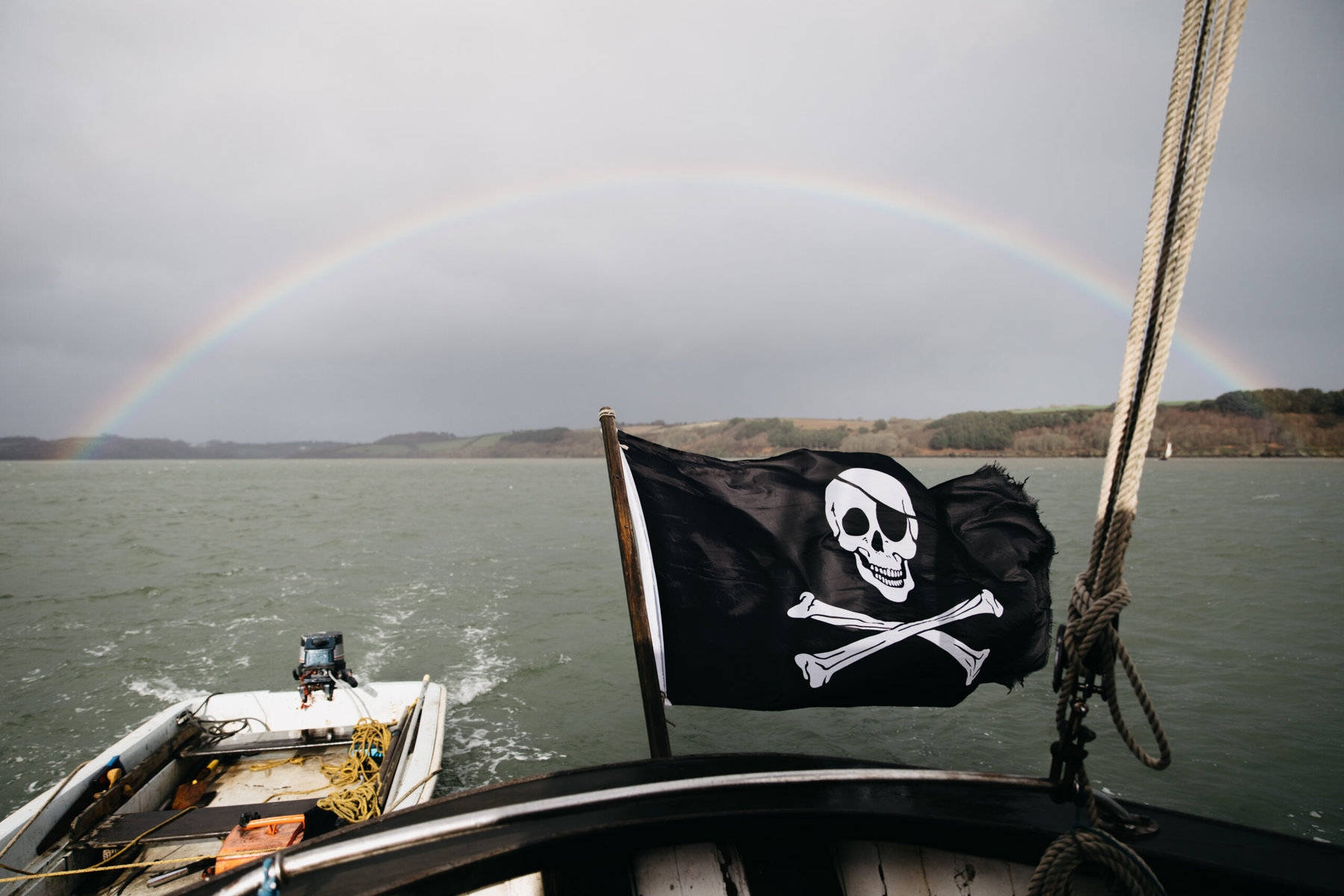 "It's also about other people seeing us doing this. Perhaps they'll start to think about not dropping it in the first place or, even better, not buying it. That's what's really going to change the world," says Green.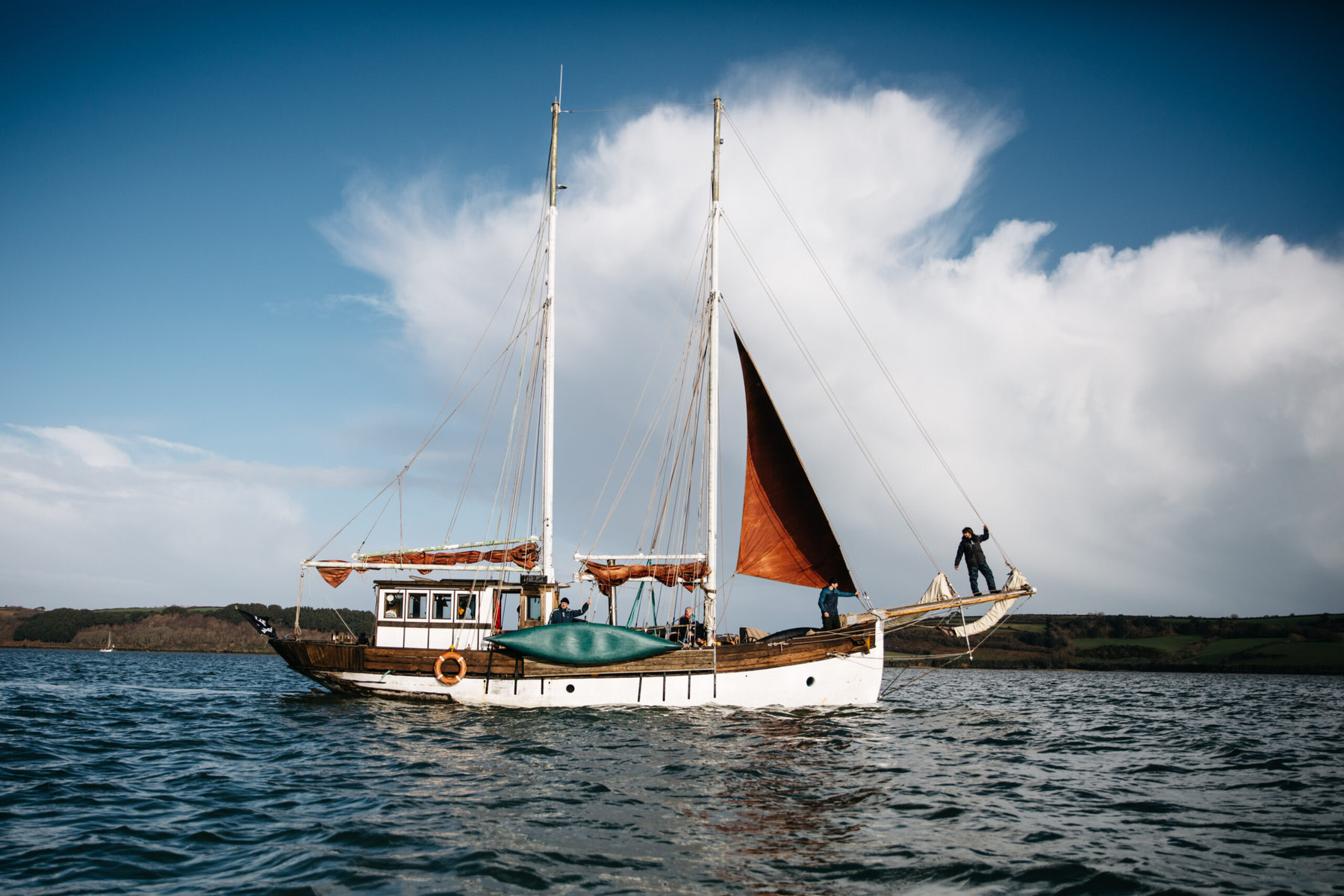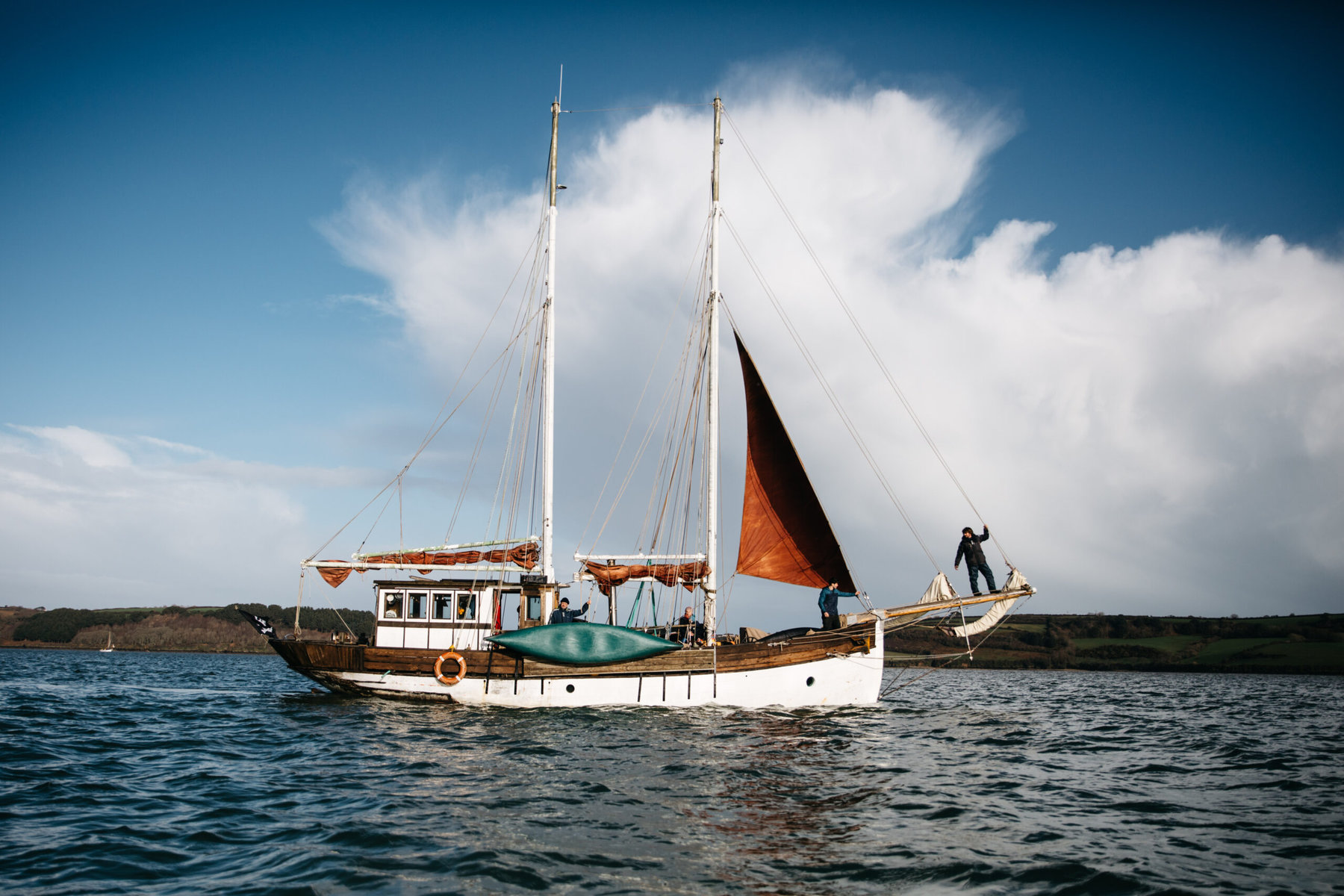 The going can be tough for the crew, with long days of hard physical work followed by yet more days of careful sorting before sailing up the coast to the recycling center. Despite new waves of pollution washing up ashore with every fresh tide, they are determined to keep fighting back. "It's great to see a growing amount of people with an attitude of seeing this wonderful planet as our collective home that we're all responsible for," says Green. As they continue to recruit new pirates for pollution-busting adventures, their message couldn't be clearer: "All aboard."