Nobody responded to Catherine Bayoudhi when she applied for jobs in late 2022. She had been a hairdresser for 35 years and had no experience in other vocations. After she was forced to leave her job during the pandemic, she joined the UK government's Restart Scheme for people unemployed for nine months or more. But when not a single offer materialized, she began to worry that, at 56, employers were discriminating against her because of her age. 
"Nothing seemed to come my way," Bayoudhi says. "I started to get disheartened, even though I knew I was more than capable of being an asset to anyone's business. I've been told that so many times at the job center, but I wasn't getting the employment."
Just as Bayoudhi was giving up hope, a job center informed her about a seasonal job opening as a customer assistant at The Body Shop. Without requesting a CV or cover letter, the application asked only three questions: Do you have the right to work in the UK? Can you work for up to eight hours in a shift? Can you carry loads of 11 kilograms? 
This "no resumé, no references" approach reflects The Body Shop's "open hiring" process, which Reasons to be Cheerful wrote about in March 2020 after the company first implemented it. Now, three years later, as open hiring begins to catch on more widely, The Body Shop has shared internal data with RTBC showing the success of the approach.
Everyone benefits
Open hiring was developed in the 1980s by Bernie Glassman, the founder of Greyston Bakery in New York. Glassman had trained as a Buddhist monk, and was looking for ways to heal the struggling city of Yonkers, just north of The Bronx. He identified unemployment as one of the city's greatest scourges, and chose to offer jobs at his bakery to anybody who walked in: immigrants, people with disabilities or little education, and the formerly incarcerated. 
Greyston Bakery subsequently acquired Ben & Jerry's as a major client, and bakes the brownies for its famous ice cream. Through this experience, Glassman discovered that a successful open hiring strategy required more than a simple open-door policy. It required comprehensive wrap-around services, too, that would help employees thrive at Greyston and future employers. The company opened a consultation center to teach other companies the lessons it had learned in the process.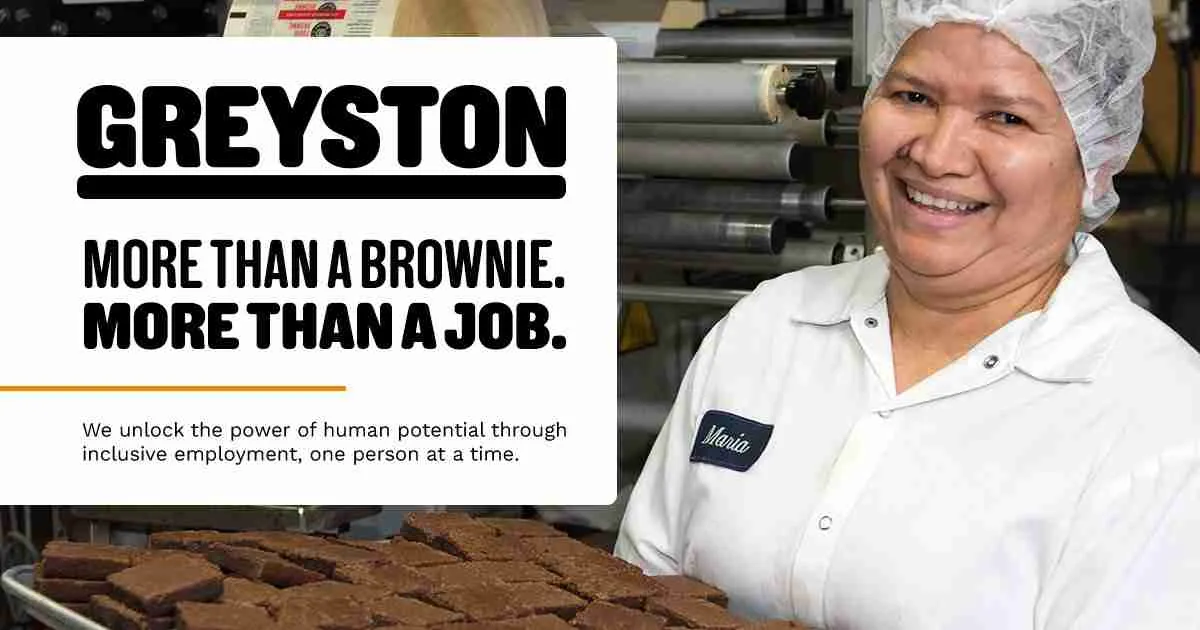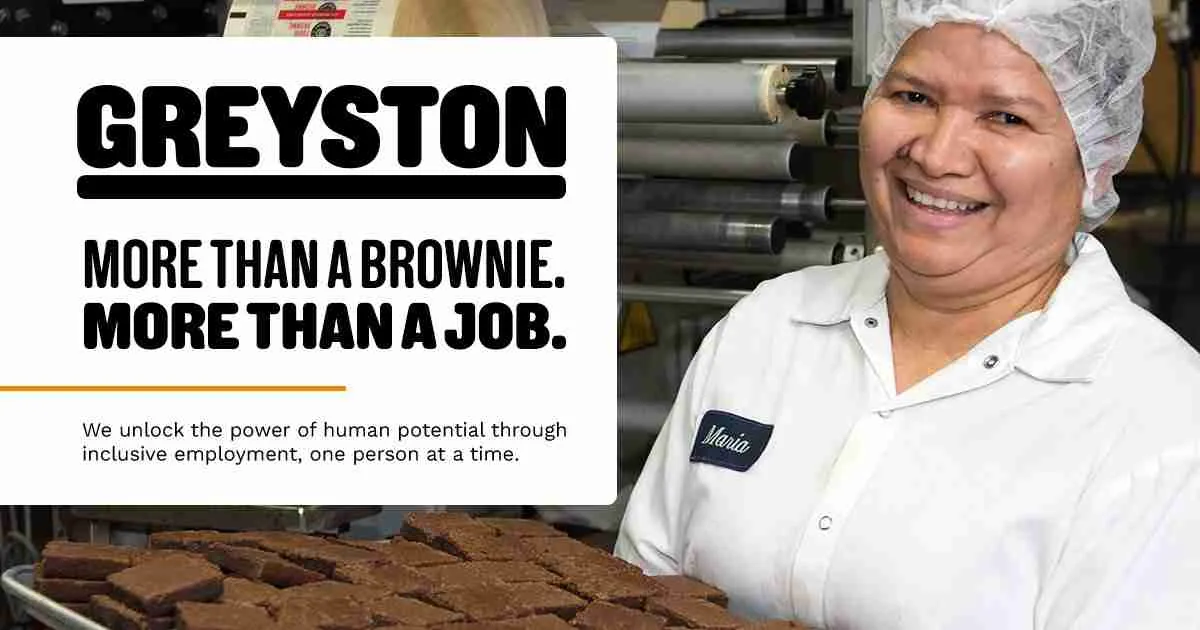 Global cosmetics retailer The Body Shop became one of the largest companies to adopt Greyston's methodology. The company first tested open hiring for seasonal roles at a North Carolina distribution center in 2019, where monthly staff turnover subsequently fell by 60 percent. It officially adopted the practice in 2020, and later expanded it into its major markets. It has since increased the roles available through open hiring to include seasonal in-store customer assistants on three or four-month contracts, too.
While many perceive open hiring as an initiative with social rewards, including better diversity and community support, The Body Shop has experienced several business benefits too. Nykeba King, The Body Shop's global head of inclusion and belonging, says that sales in stores with open-hired employees have risen by over 10 percent. There are many possible reasons for this, she says, although one factor might be that teams formed through open hiring often feel more excited and engaged in the knowledge that they're supporting their local communities. King also thinks that the broader diversity may appeal to customers.
Improved retention is another apparent benefit. In The Body Shop's initial North Carolina trial, supervisors reported that employees who entered through the scheme felt more grateful for their jobs, and were thus more likely to stay. Last year, 37 percent of seasonal employees hired through the initiative stayed on under permanent contracts, up from 30 percent in 2021, when the company was still using conventional hiring practices. Amid recent labor shortages, retention has become a bigger priority at many companies, and King says that peers at other organizations have approached her for advice on the matter.
As with Greyston Bakery, in addition to the business advantages, open hiring is a social responsibility practice for The Body Shop. In that respect, internal data suggests the company has succeeded. In 2022, 68 percent of those hired through the program in the US and 84 percent of those in the UK faced at least one barrier to employment. Some 68 percent were people of color, up from 55 percent in 2021.
Crushed by negative news?
Sign up for the Reasons to be Cheerful newsletter.
Results like these beg the question: when will open hiring catch on more widely? Michael Pirson, professor at Fordham University and cofounder of the "Humanistic Management" movement,  says it already is. He points out that, earlier this year, IKEA announced it would start using open hiring. Some branches of McDonald's have started using it, too.
"This is not only a semantic exercise, but a deep shift in perspective on how we look at management and the potential of social innovation," Pirson and a colleague wrote in a 2020 research paper. This deep shift in perspective takes time, Pirson says. While commercial organizations have often focused on "value creation," open hiring demands that they also consider "value recognition" and "value restoration" (as in the value of people who have historically been at a disadvantage in the job market). 
Open hiring isn't right for every role, admits Pirson, and tends to work best for entry-level positions where new employees can learn on the job. It can also be difficult to implement. Companies need to invest in support structures, the wrap-around services, that may only save them money in the long term. "That's what Greyston has 'perfected' in a way," he says. "Working with all kinds of other agencies that are not necessarily part of the cost of [running] the companies."
That's now The Body Shop's focus, too: to perfect its existing program. King, the head of inclusion and belonging, says the company has already begun to develop a comprehensive network of partners to support. In 2022, it started collaborating with Tent Partnership for Refugees, a non-profit that connects refugees with paying employers. In the UK, it started working with Carer's Trust, which provides support to those with caring obligations. King and her team are now planning new partnerships with educational services, so that employees hired through the initiative can gain official qualifications to progress their careers.
King emphasizes that The Body Shop's program has taken several years to develop, and should not daunt others who are interested in adopting the practice. Other organizations should first consider changing one aspect of their hiring processes, then work outwards from there. This could mean removing background checks or simply relaxing job requirements. "Don't think about what you can't do," she says. "Think: 'Is there one thing that I could do?'"
After attending a training day and meeting a manager, Bayoudhi, the former hairdresser, received a job offer. She started working at The Body Shop's Bond Street branch in London in November 2020, and has since accepted a permanent contract with the company. "I'm quite happy at the moment," she says, and jokes about staying until retirement. Perhaps she'll work her way up to head office, she ponders, smiling at the prospect.