Good morning, Baltimore!
In Baltimore, two criminal justice trends are happening simultaneously: fewer people are being put in jail, and crime rates are falling — fast.
It all started when the pandemic began. In an effort to thin out its jail population, the city announced it would stop prosecuting people charged with crimes like drug possession, prostitution and trespassing. A year later, the city is seeing lower crime rates than before. Since March 2020, violent crime has dropped by 20 percent, property crime by 36 percent and homicides by 13 percent. These declines have taken place against a backdrop of reduced prosecutions — during the same time period, the number of people being jailed fell by one-fifth. The city dismissed 1,400 pending cases and threw out another 1,400 warrants for non-violent crimes.
Crushed by negative news?
Sign up for the Reasons to be Cheerful newsletter.
In light of the results, last month the State's Attorney made a groundbreaking announcement: the pandemic-era changes would be made permanent. Baltimore will no longer prosecute drug possession, prostitution or minor misdemeanor charges. At the same time, it will expand outreach to sex workers, people who use drugs and people suffering from mental health issues to direct them towards treatment.
"The era of 'tough on crime' prosecutors is over in Baltimore," said State's Attorney Marilyn J. Mosby. "We have to rebuild the community's trust in the criminal justice system and that's what we will do, so we can focus on violent crime."
Read more at the Washington Post
A side of sustainability
In Vancouver alone, over 100,000 chopsticks end up in the trash every day. That's a lot of wood for a single-use item. Rather than throwing them away, what if those chopsticks could be upcycled?
A local company is doing just that. ChopValue collects the castoffs from restaurants around the city and turns them into new wooden products. Over 600 pounds of the utensils are picked up each week. They're cleaned, sorted, coated with resin and roasted in a kiln to kill off residual germs. Then they're mashed into structurally sound tiles with a custom-built hydraulic compressor. Those tiles can be turned into almost anything: cutting boards, shelves, dominos, even large pieces of furniture. Since 2016, the company has upcycled 33 million chopsticks.
ChopValue is growing quickly. It started out as a small coaster company and now has three franchises, with more planned for 2021. "You put a few tiles and a few hexagons on your wall and you can say to your friends, 'Hey, guess what, I have 1,800 chopsticks on my wall. And you've started a conversation about sustainability," said founder Felix Böck.
Watch the video at Business Insider
This old house
A form of Swedish public housing that was once a mark of shame has been reborn as a sought-after place to live for residents seeking affordability.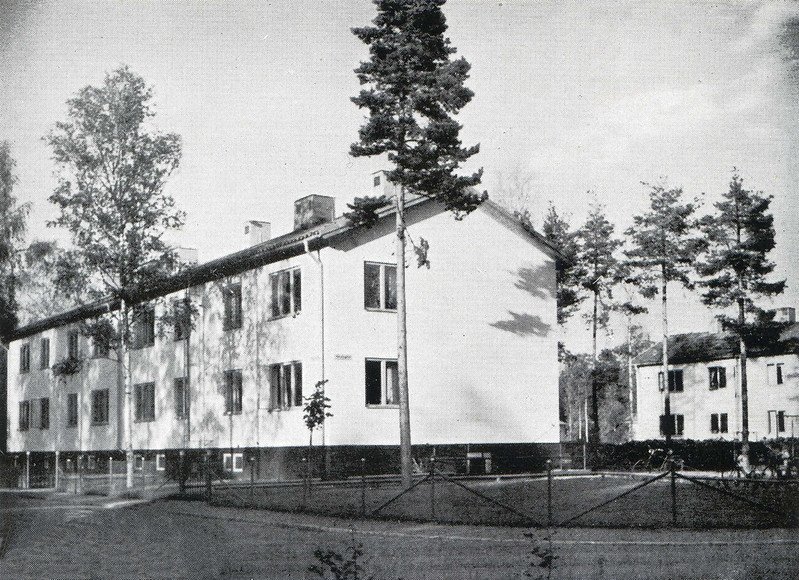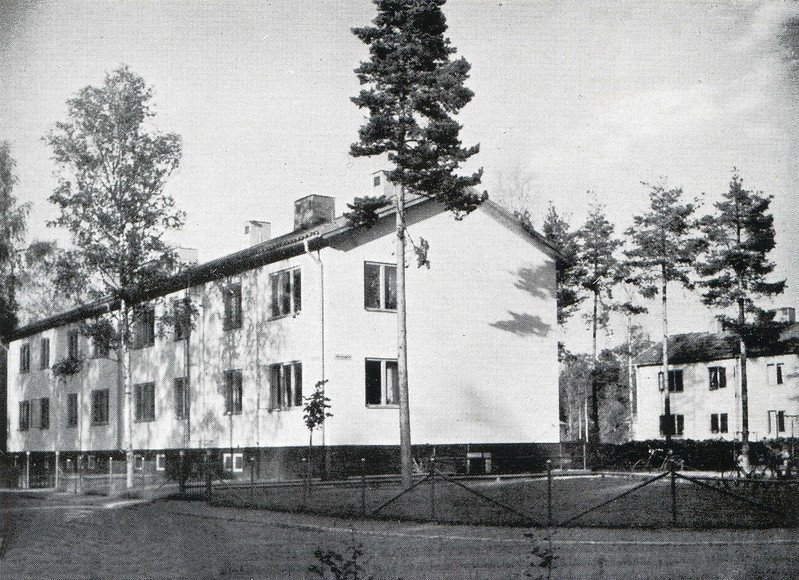 Bloomberg CityLab tells the story of the Barnrikehus, housing projects built in the 1930s as Sweden's now celebrated social safety net took shape. These humble apartments once housed poor families — and were an unfortunate source of stigma. Today, however, as rents in cities like Stockholm soar, a new generation is seeking out the Barnrikehus apartments, which, it turns out, were built to last. They also happen to be constructed in the sleek, minimalist Scandinavian design style many residents pay a premium for today.
Featuring "white walls, pale wood, ferns, shaggy textiles and a rigorously muted palette," the homes that once offered cramped shelter for large families are finding new use as rent-controlled flats for young Swedes who don't mind living in 430 square feet. "They are extremely attractive and sought-after — it's a dream for every middle-class household to live in one," said one researcher. "This means that, in Stockholm at least, the Barnrikehus aren't used for what they were originally intended. If you look at the queue times on the rental housing list, they are very hard to get."