In the summer of 2017, when Ishrat Bibi passed her matriculation exams in Myanmar, her brother gifted her a smartphone. His gift would change Bibi's life. 
"I immediately started taking photos of our daily lives in Myanmar, and months later, when we were forced to flee our homes on 25th August 2017, I took photos of our exodus," she says. "My family asked, why are you taking pictures of our misery? But I wanted a record of our memories; I knew that someday, these would define our history." 
Bibi and her family were among the hundreds of thousands of Rohingya Muslims who fled to Bangladesh in August 2017 amid the deadly crackdown on their villages by Myanmar's army — a case of alleged genocide which is currently being debated in the International Court of Justice. When they reached the refugee camp in Cox's Bazar, a city in southern Bangladesh, after a perilous river crossing, she found she was not alone: there were other young Rohingya shutterbugs in the camp, trying to come to terms with, and share, what their displaced existence was really like.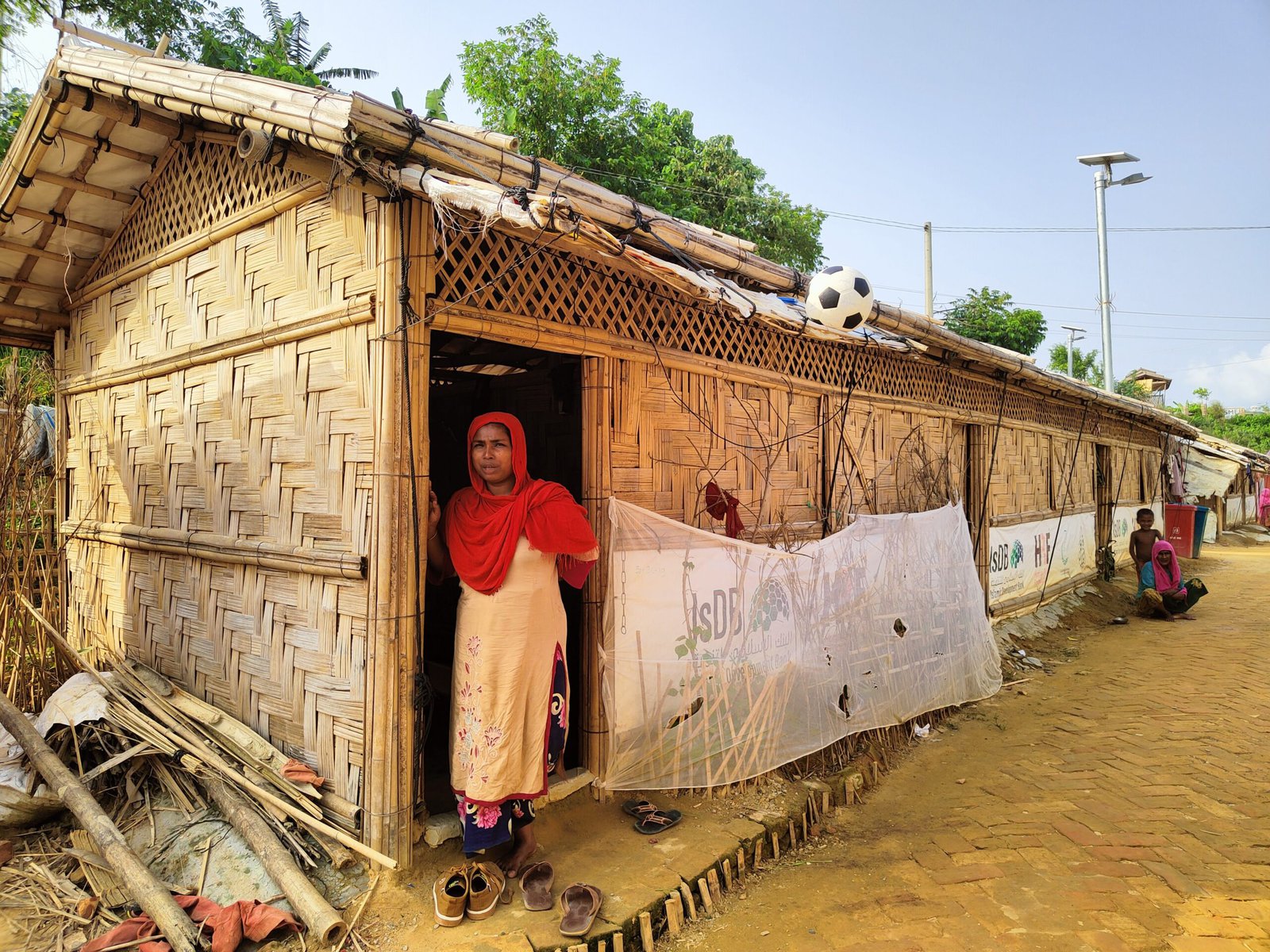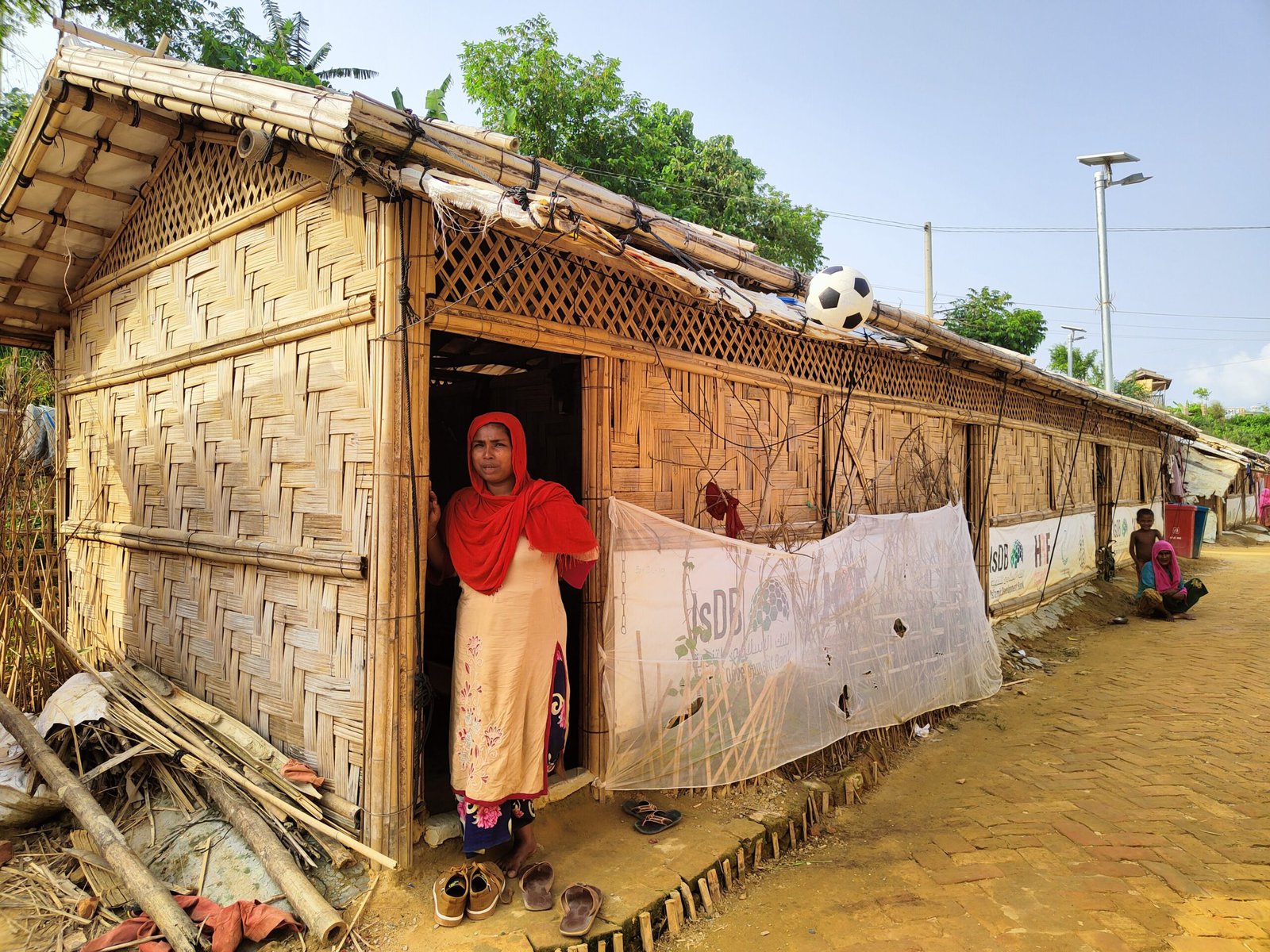 In 2021, led by fellow camp resident Sahat Zia Hero, and supported by Spanish producer David Palazón, the group created Rohingyatographer, a community-led nonprofit photographers collective and magazine published twice a year, which shows the reality of the Rohingya experience, through their own lenses and eyes. 
"The camera helped us, and continues to help us, to show the world the reality of our lives in the refugee camp in a way that outsiders can't do," says Hero. "They don't have the time to experience our life. But me? When I take photos of the ongoing food crisis in the Bangladesh camps, I'm hungry too…"
There is a long history of award-winning photographs taken by people who are undoubtedly talented but are, as Hero calls them, "outsiders." For example, the 2019 Pulitzer prize for photography was awarded to an Italian photojournalist living in Beirut, for his images published in The Washington Post of the famine in Yemen.
In 2018, the same prize was given to Reuters photographers, none of whom belonged to the Rohingya community, for their photographs of the violence Rohingya refugees faced in fleeing Myanmar.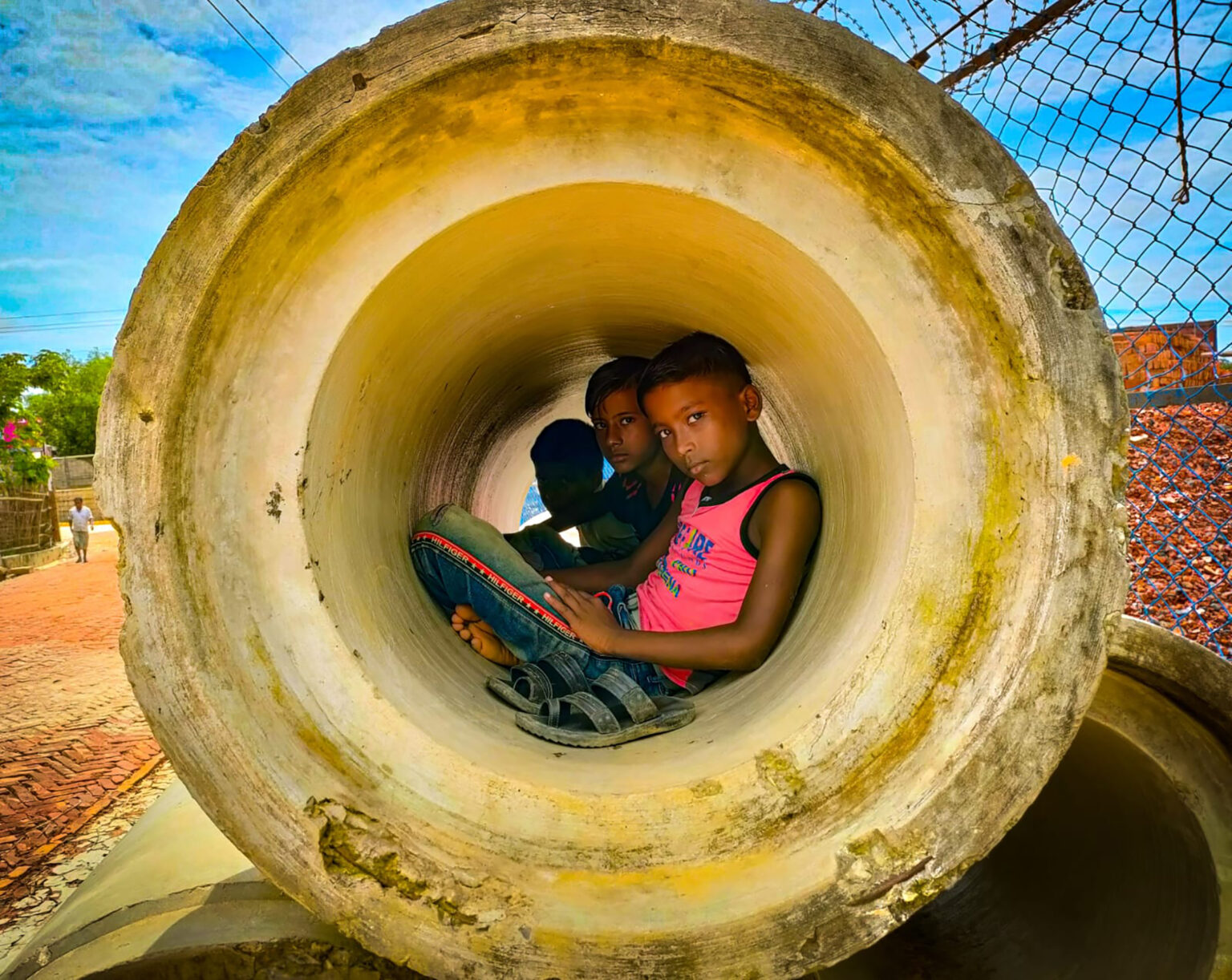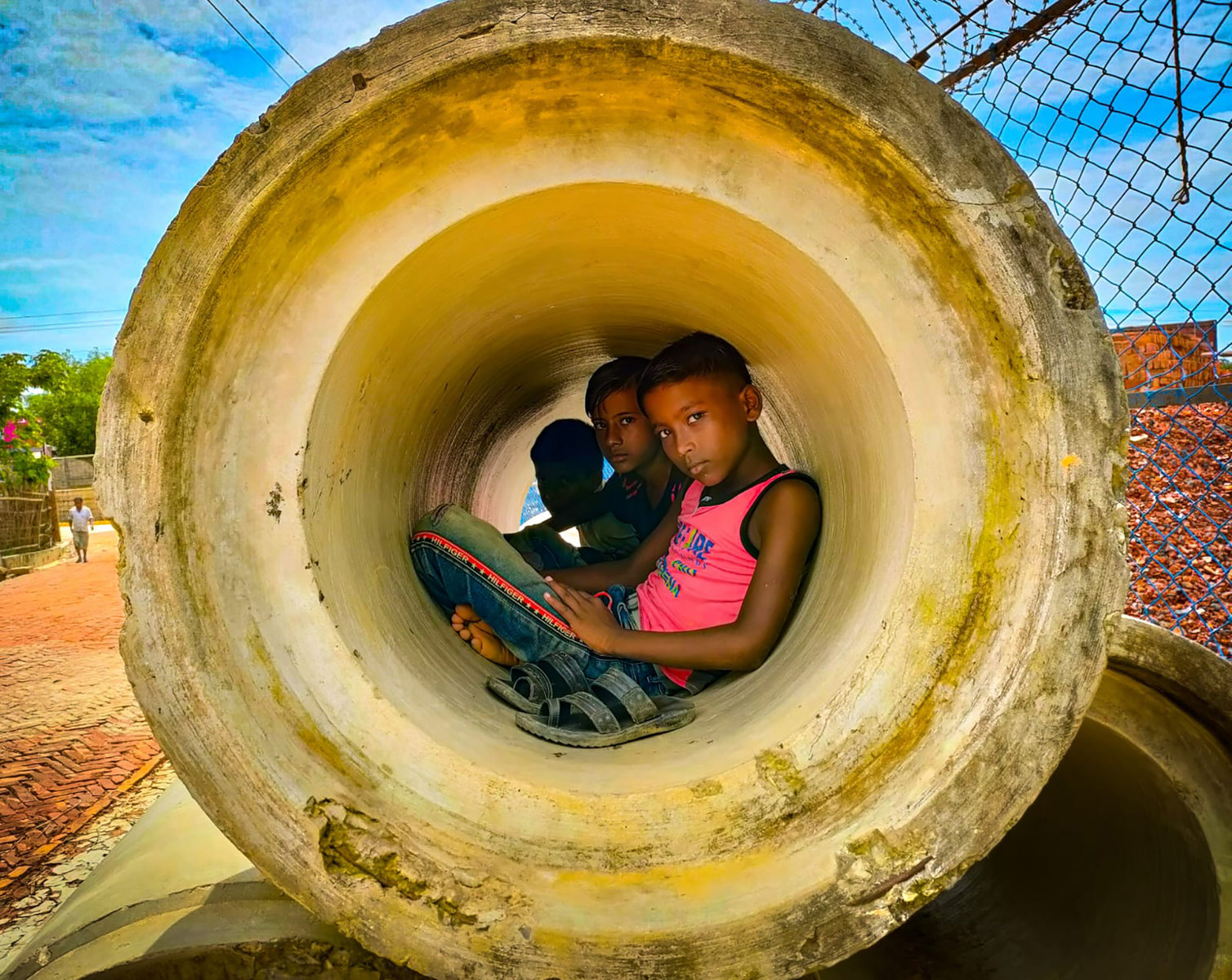 Born in 1994 in Arakan state, Myanmar, Hero had been among the thousands who fled to Bangladesh in 2017 — and had been the passive subjects of the Pulitzer Prize-winning imagery. He, and his ragtag band of photographers, wanted something different. They wanted to tell, and photograph, their own stories and their own lives, and become more visible to the external world. In 2021, they started working on the first issue of the Rohingyatographer magazine, which explored themes of identity, through intimate portraits taken by 10 photographers. 
On the cover of this issue was the teenage Md Hasson, holding a photograph of himself taken during the mass exodus from Myanmar to Bangladesh in 2017. The older photo, which shows him begging for a food packet, was declared among the 10 best photographs of the year by Time Magazine, and the international photographer who took it was shortlisted for a Pulitzer Prize. "It was a great image, but it did nothing to help Hasson, who was deaf, mute and motherless," says co-founder of Rohingyatographer, David Palazón.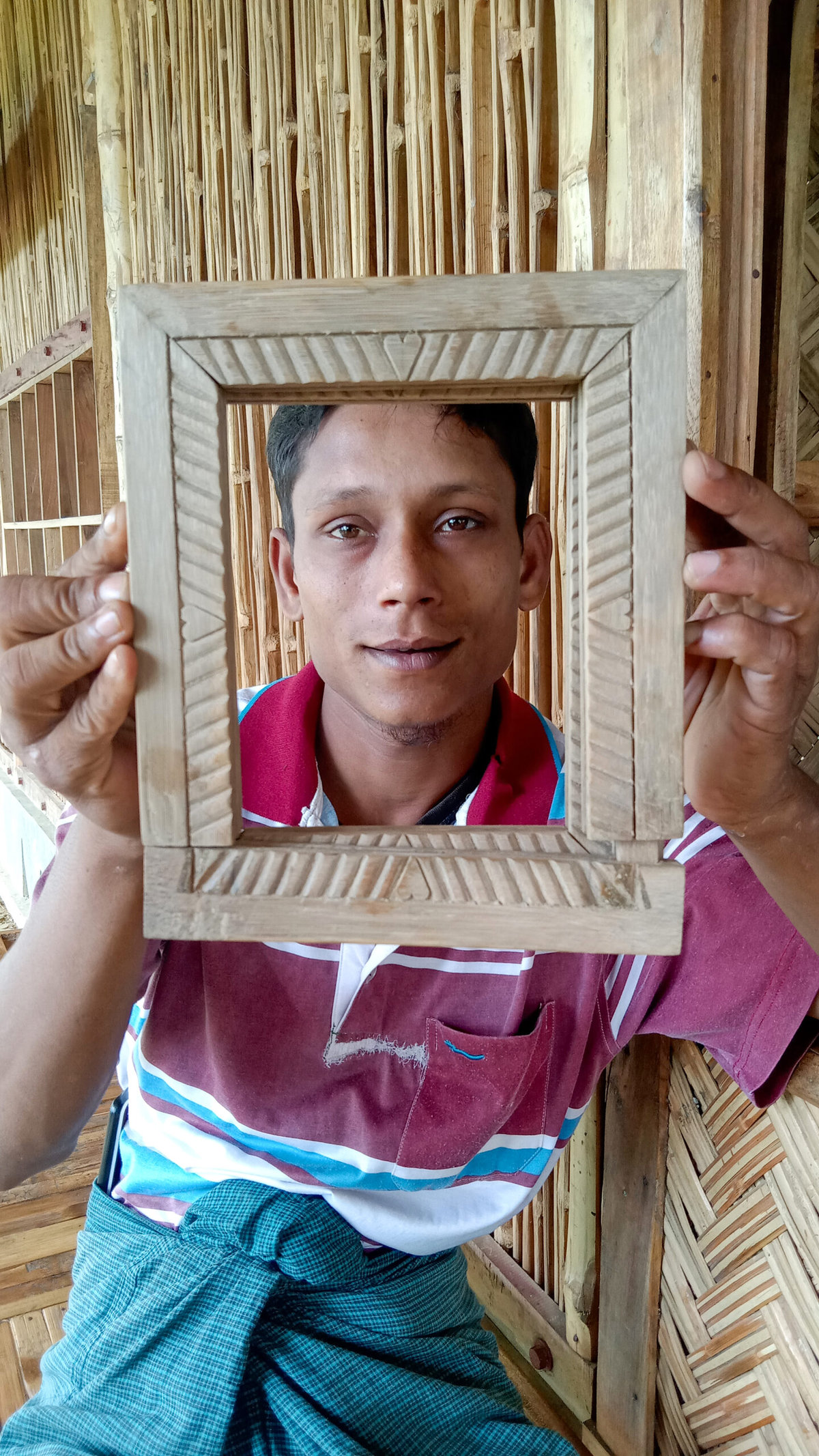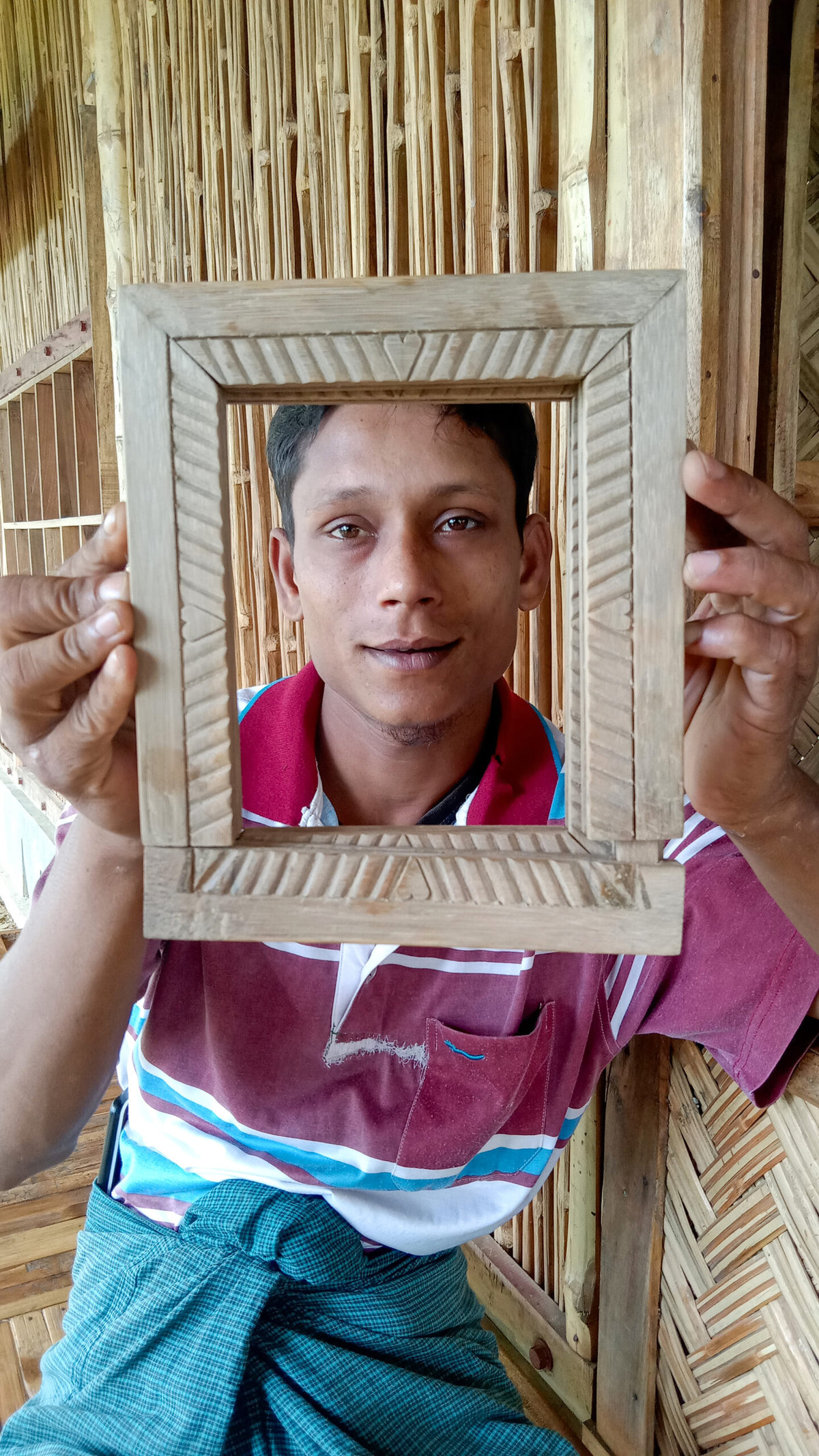 Hoping to signal with their inaugural issue that they were after a different kind of photography, the collective located Hasson, gave him a phone and trained him in photography. Today, he is an important participant in their meetings, and uses emojis, sign language and indeed, his camera, to communicate. 
After the inaugural issue was published online, the Embassy of Spain gave the collective funds to print the magazine and the United Nations High Commissioner for Refugees (UNHCR) organized an exhibition of their photographs in Cox's Bazar and Dhaka in Bangladesh, as well as in Germany and Australia. "Seeing the photographs in print was a novel experience for most members of our community, and also for ourselves," Hero says. "Often when I saw images of our camp and life taken by international photographers, I felt that they'd been taken with a pre-scripted narrative in mind. Many who came for our exhibitions said our photos were very different." 
Volume 2 of Rohingyatographer magazine was supported by UNHCR and came out in early 2023. It showcased the Rohingya community's resilience in the face of harsh living conditions in their camps. 
Today, the collective is working simultaneously on two issues — one themed around women and the other, on food, in view of the hunger crisis in Cox's Bazar after the World Food Program reduced their per capita monthly rations from $12 USD to $8 USD. "With each issue, the idea is to explore themes that affect us the most," Hero says. "And show the world, through both our magazine and social media, our lived experience of these themes — not an outsider's perception of them."
Rohingyatographer's photographs are deeply evocative. They are all about human faces: a wailing man amid the scorched remains of his home after a fire; a gardener looking hopefully for something to harvest, a mother clutching her little child and more.
Research has shown the power of centering individuals in photos like these. Professor of psychology Paul Slovic, professor of psychology at the University of Oregon, has studied the impact of the photo of the dead three-year-old Syrian Aylan Kurdi on a beach in Turkey. The child was one of the countless casualties of the Syrian war that had resulted in hundreds of thousands of deaths and created millions of refugees. His photograph moved people who had remained apathetic to the relentlessly rising death toll in Syria.
Slovic says, "the statistics of 250,000 deaths did not spark that kind of response that a single photograph did." Interestingly, he also found that when the number of subjects in a photograph increased from one to two, its impact reduced. He refers to this as psychic numbing, the idea that the more victims there are, the less compassion we feel for each individual victim.
Palazón says that for Rohingyatographer, "the aim is to show refugees as human beings, and the idea, to evoke greater empathy." The project has impacted the news and images coming out of the camps in Bangladesh — as well as the photographers themselves.
In times of disaster, the collective's photography has proved extremely effective for bringing in necessary aid. In March 2023, when a fire broke out in Camp II, Hero and his colleagues immediately sent photographs to humanitarian agencies, who sent firefighters and other assistance. "More recently, my photographs of a landslide in the monsoon of 2023 were the first images of the disaster, and also resulted in swift assistance," Hero says. 
Images of unfolding events often get purchased by international news platforms, and with few jobs or other livelihood opportunities available, refugees in their twenties and thirties (Palazón refers to them as "the lost generation") post their images and videos on social media, hoping to get noticed. "Consequently, we're getting to know about events as they unfold, live, in the camps," says Palazón.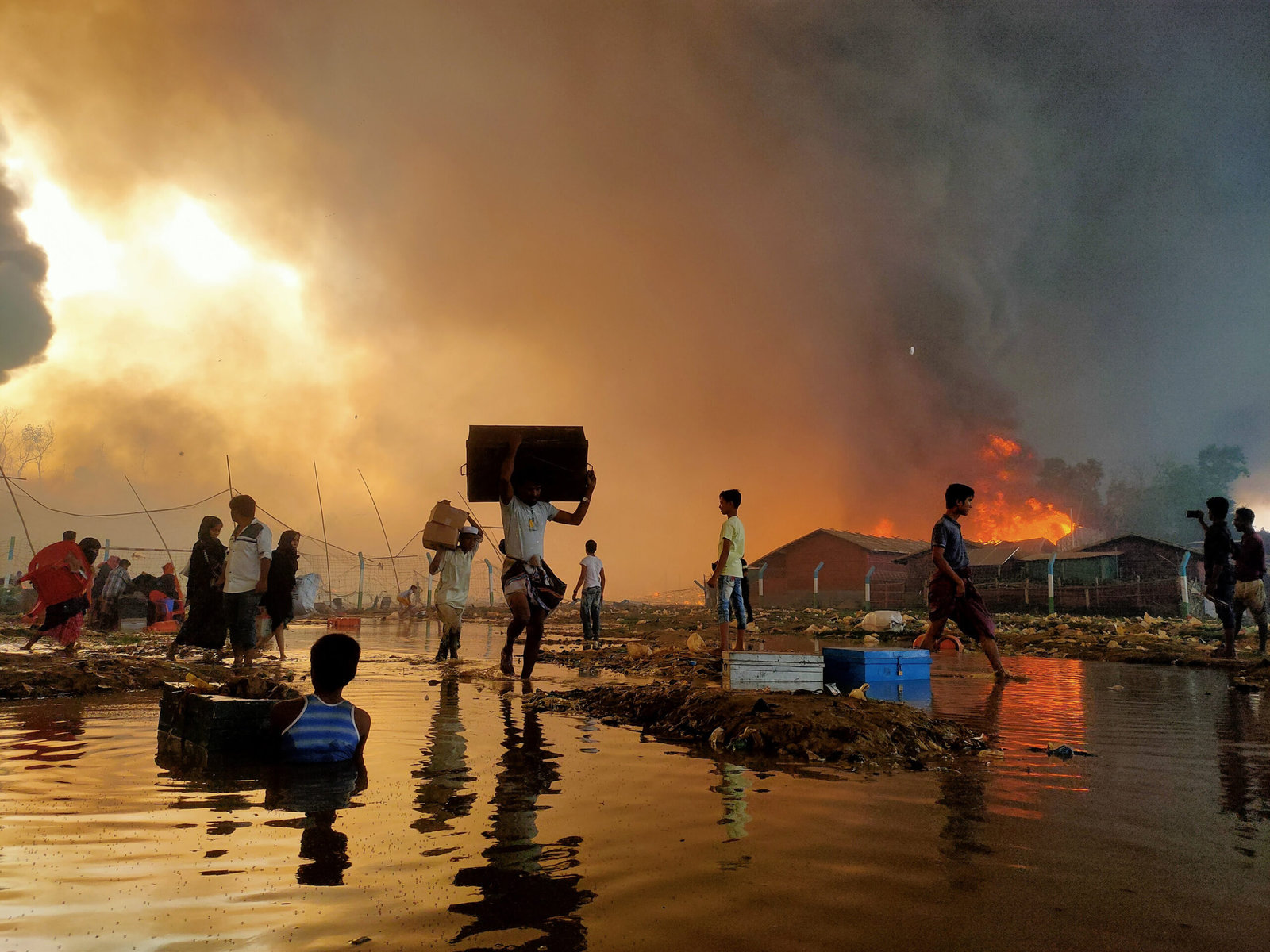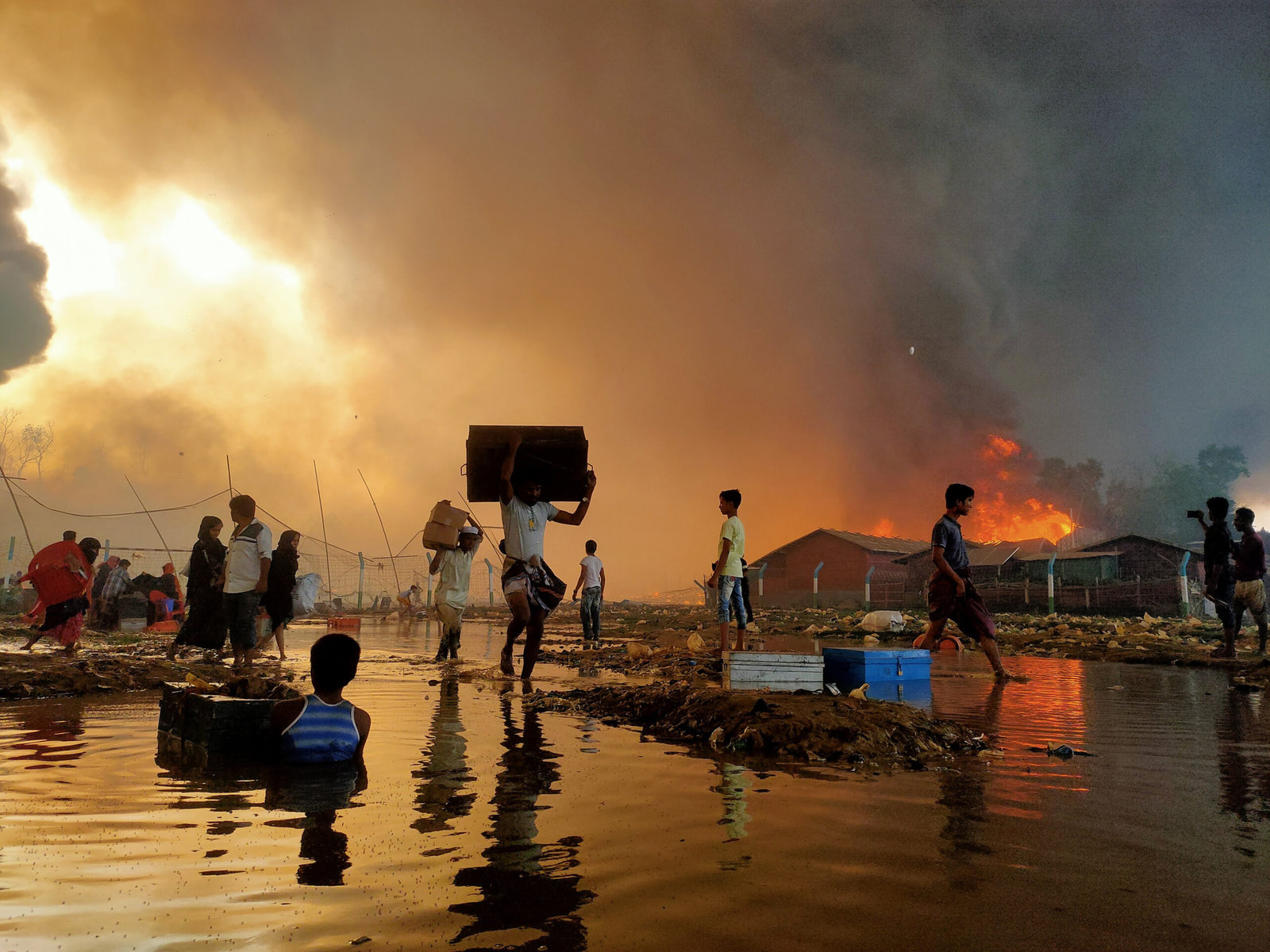 Sharing these images doesn't just affect the way these events are understood in the world. It also has a real impact on the refugees' confidence and mental health. "As a Rohingya, one becomes used to the world not really seeing you, or hearing your voice," says Bibi, who is editing the Rohingyatographer magazine's special issue on women. The fact that her photographs have won awards and been exhibited across the world has made her feel "stronger, more confident than before," she says.
The lens also often gives refugees, whose lives in the crowded camps in Bangladesh are a daily struggle, some much-needed distance from their reality. In March 2021, Hero's home and belongings were destroyed in a devastating fire. "I lost my laptop, pen drives, everything," he recounts. "And this, on top of having lost everything once before in 2017 in Myanmar…" He could think of only one way to deal with the loss — by recording it. "I documented the fire with the camera on my phone," Hero says. "I wanted the world to see."
Research on the impact of participatory art — the approach to making art which engages public participation in the creative process — underlines the power of projects like Rohingyatographer. 
Tiffany Fairey of King's College London co-founded the award-winning UK nonprofit PhotoVoice, which puts cameras into the hands of those with a need to advocate for themselves. For her doctoral thesis, Fairey studied the long term impact of a participatory visual and community photography project, Los Talleres de Fotografia Social (TAFOS), which armed over 270 Peruvian community photographers with cameras from 1986 to 1998 — during Peru's bloody internal conflict. 
Participation in community photography programs, Fairey found, can have a lasting influence on people's outlook, sense of self and in fostering a sense of community consciousness. In Peru, the act of photography gave participants a sense of self-awareness and a means of taking back control and reaffirming identity. Moreover, the photography skills and exposure from TAFOS impacted career trajectories: of the participants Fairey interviewed, half went on to work or continued to engage in fields related to photography, community and communications.
Like TAFOS participants, members of Rohingyatographer are also chronicling their times and their communities — and becoming more engaged, confident and employable in the process. 
However, isolated in refugee camps, working without bank accounts, and without any backing from international media organizations, Bibi, Hero and other refugee photographers face several challenges, including funding and issues of intellectual property.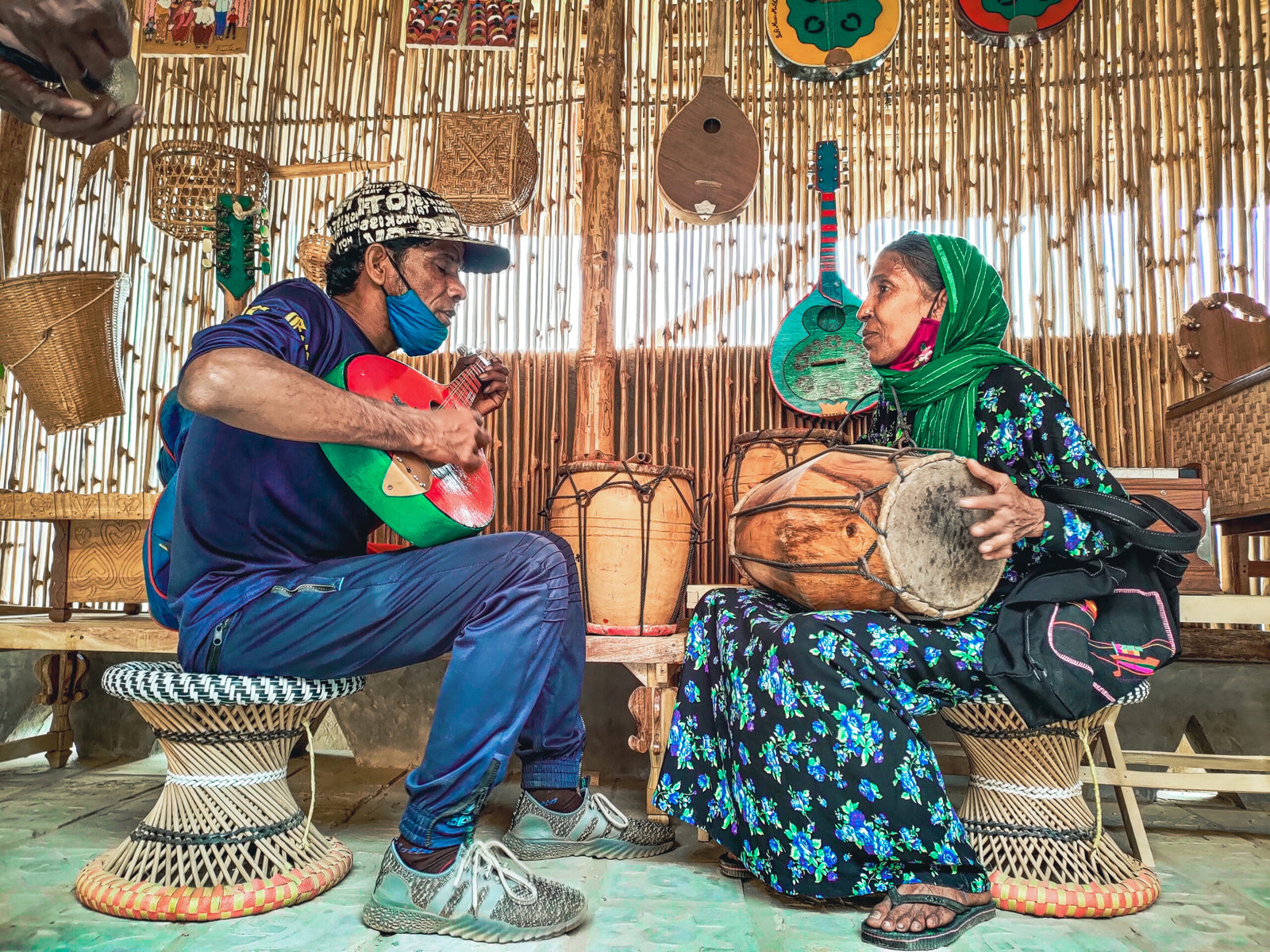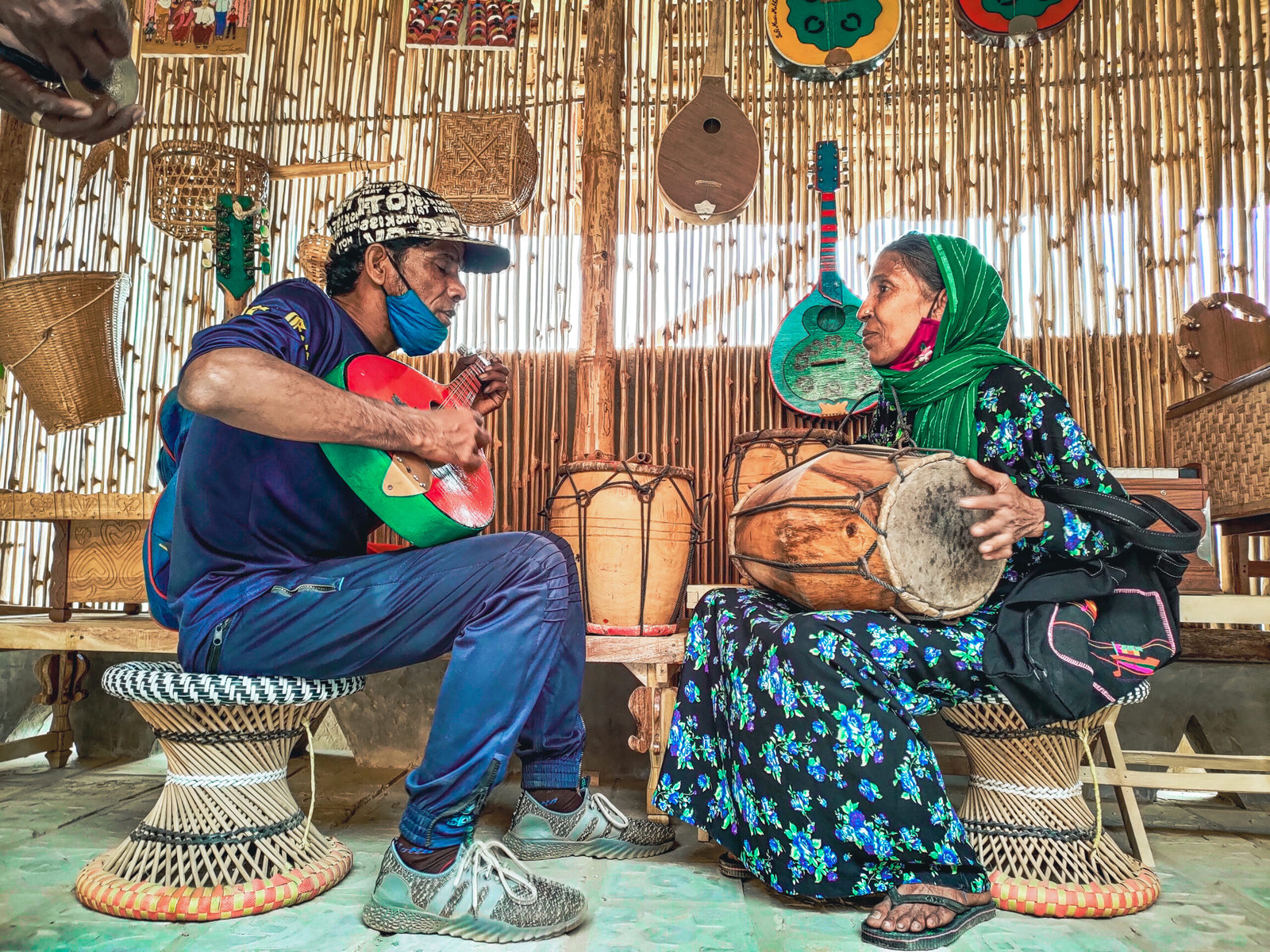 "Much of my time and energy goes into fundraising," says Hero. Each issue of Rohingyatographer costs between 13,000 and 15,000 USD to publish, and so far the editor, designer, producer and even photographers have been working on a volunteer basis. Online, the magazine has been priced at 45 USD, but each issue has sold barely 200 copies. "We have funding for the women's issue and have started a fundraising campaign for the next one," says Palazón. "But our motto is that we do it regardless of whether we get funds or not. And the first priority is to pay the photographers." 
Infringement of intellectual property rights (IPR) is another challenge: lately, images clicked by Rohingya photographers have been used without payment or proper attribution by several mainstream media platforms. Moreover, these refugee journalists are often systematically undervalued, often relegated to the roles of stringers, or fixers, especially when their camps are in the grips of calamities or violence. 
"By organizing ourselves into a collective, we can ask for fair rates and attributions, and prevent IPR infringements," Hero says. "But it's hard." Meanwhile Bibi continues to organize training workshops for the 12 women photographers for the women's special issue. "I get emotional looking at their images, as they're of my family, neighbors, community," she says. "I'm happy that soon the world is going to see them."
This reporting was made possible by the LEDE Fellowship 2023, granted to the author by the Solutions Journalism Network.